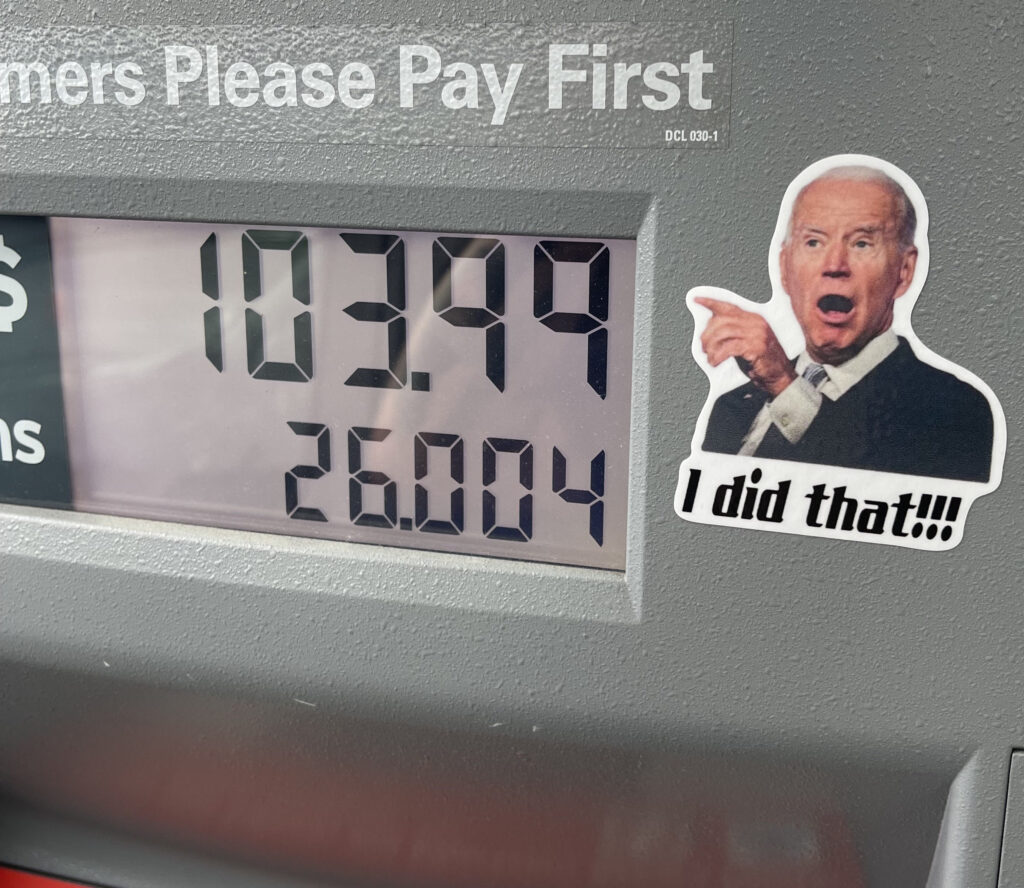 Yes, he did. Or his handlers did. Somebody did. At this point, even Democrats are begging for mean tweets and cheap gas.
And the mainstream media can be depended upon not to report that. Sort of like how they are not reporting any of the protesting we see on internet videos.
Why would that be? This might help.
Speaking of which, the Biden camp as acquired enough Pfizer product to start shooting up primary and grade school aged children. With all luck the mama bears out there will protect their cubs from the big, bad government.
I said with all luck. See, this is a problem: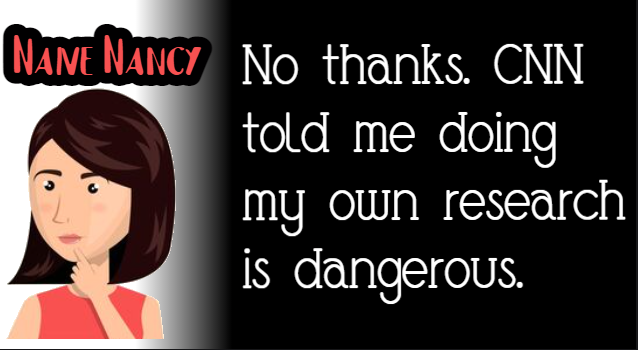 As for the medical people….

Critical Thinking 101(Expert of Expert Evaluation)@critica18495985Replying to @Leftylockdowns1

Their education is largely influenced by the pharmaceutical industry. The world's best selling medical textbook is Merck Manual, written by a pharmaceutical company. They are taught compartmentalized memorized knowledge. Very little principles and critical thinking.
Intellectual Property Isn't@GaryOxide
Indeed. Many years ago I shared a house with a few medical students. I soon realized that they were actually on a seven-year long heavy indoctrination program, that trained them to stop thinking for themselves – ever. Those unwilling to comply simply never became doctors.
Unfortunately, I observed the same thing over the course of ten years working for a medical school.
The thing is, when it comes to medicine, and the lockstep mentality and not admitting mistakes, history is, to an extent, repeating itself.
General Powell's vaccine was of no use against COVID. He submitted to experimental gene therapy in the hopes that it would protect him, and it did nothing for him. That hasn't stopped the experts from proclaiming General Powell's death as next door to proof that the vaccines are working.

Ian Sams, an adviser to the Department of Health and Human Services, is fretting on Twitter that what he is pleased to call the anti-vaxxers will use General Powell's death as evidence that the vaccines may not be as efficient as advertised. A professor of Emergency Medicine at George Washington University, Dr. Leana Wen, huffs that news reports should mention that General Powell also suffered from cancer and Parkinson's disease, which could have made the vaccine less efficacious. Dr. Wen also served as Baltimore's health commissioner (and briefly as the head of Planned Parenthood, America's premier abortion corporation —ed.), so she's really an expert.

It all makes me think of another kind of expert, Dr. Ignaz Semmelweis, the physician who pioneered washing hands to prevent disease. Semmelweis actually knew what he was talking about because he ran the obstetrics wards at the Vienna General Hospital in Austria in the mid-19th century.

Semmelweis observed that, in those obstetrics wards that physicians attended, the mortality rate was high; in those that midwives attended, the mortality rate was low. The only difference between the doctors and the midwives was that doctors did autopsies and frequently delivered babies with the blood of the dead still on their hands.

Semmelweis concluded that something was clinging to the doctors' hands that was harmful to the women giving birth. Beginning in 1847, he began begging everyone to wash his hands with chlorine before going into the obstetrics wards. The death rate plummeted.

Everyone should have been thrilled. However, the medical community resented being accused of killing people. To further discredit his ideas, although he was a Hungarian-born German, and may have been an atheist, a Catholic of Jewish descent, the rumor was spread that he was actively Jewish and, therefore, insulting Christian doctors.

Semmelweis was thrown out and, eventually, as his behavior became increasingly erratic (possibly Alzheimer's or syphilis), he was relegated to an insane asylum, where it's quite possible that attendants beat him to death. The experts had spoken. Evidence was not important when placed in the balance of what was politically correct and conformable to the accepted medical doctrines of the day. This was back in the 1800s, and nothing has changed in the 21st century.

Experts and lies about COVID
By Pandra Selivanov
That doesn't mean the people haven't noticed the lies, and are taking action whether the "experts" realize it or not.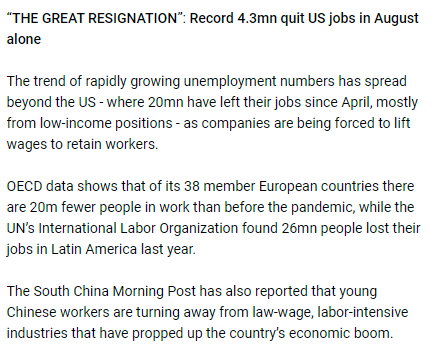 Are people REALLY quitting to stay at home on the dole, or are they hiding out until the shot fallout clears?
Critical Thinking 101(Expert of Expert Evaluation)@critica18495985
Fear is the virus. The super spreader is the media. A 100% effective vaccine for it is turn it off. Those who don't take the vaccine endanger all of us, preventing us from stopping the spread.
2:55 PM · Oct 20, 2021
The worst of it is there's a big cover up going on and it simply is not generating reporting or interest.
Biden orders OSHA to join the biggest cover up in human history
OSHA has gone into full cover-up mode concerning adverse reactions to COVID vaccines.

Late last month, Joe Biden told OSHA to hide information on vaccine injuries. Yesterday, it was reported OSHA's website now states OSHA will not require employers to report adverse reactions from the vaccines among their workers.

The reason OSHA gives is astounding: they don't want to hear about adverse reactions because they don't want to discourage workers from getting vaccinated. So much for the health and safety of the workers, which is the agency's mission. Workers have been sacrificed on the altar of the Biden administration's phony narrative that the vaccines are completely safe. Pravda has spoken.

But that doesn't prevent adverse reactions from continuing to pile up. About 7,000 people had died shortly after receiving COVID vaccines when I first started tracking official government numbers in July. The number of deaths has now passed 16,000 and the total number of adverse reactions — heart problems, blood clots, miscarriages, menstrual disruption, neurological symptoms, etc. — is approaching 800,000. These numbers are off the charts compared to all other vaccines combined since the reporting system began 30 years ago.

Approximately 9,000 people in the U.S. have died after receiving a COVID vaccine in the last three months or so. There are obviously problems with the vaccines, including problems for pregnant women and the babies they breastfeed, but nobody in authority will talk about them.

leohomann.com
Here's a point made by Lin Wood that needs to be considered when despairing that "nothing is happening."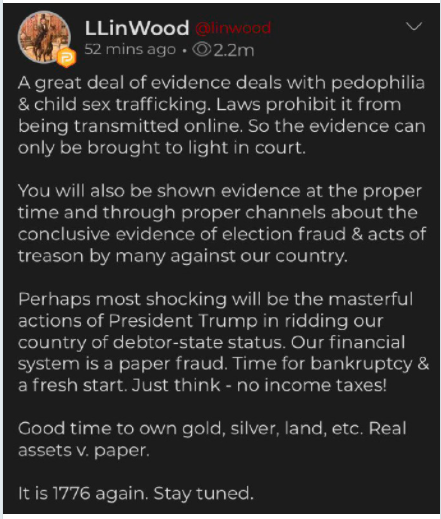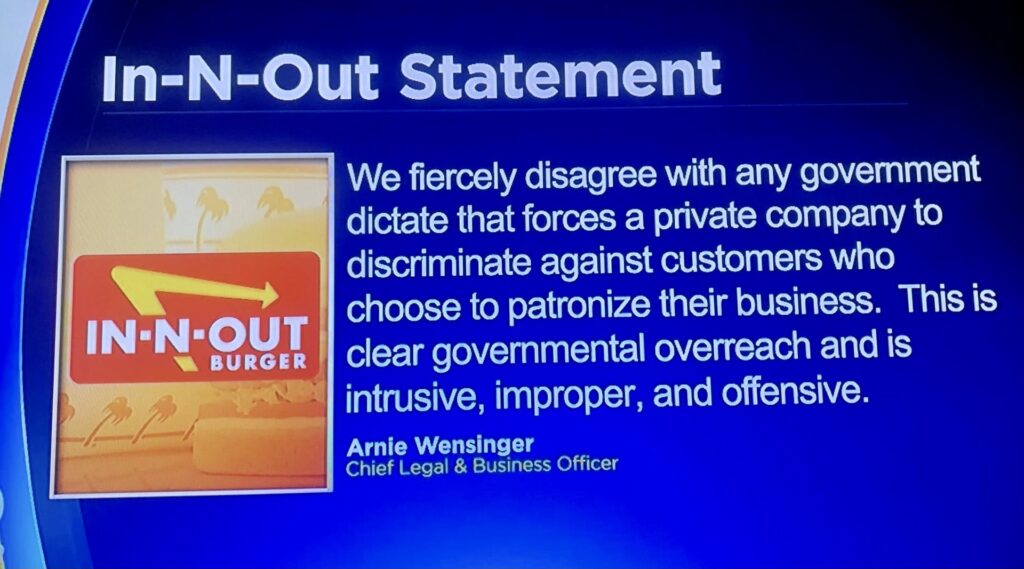 I can't believe this man's books are taught in college, and not dissected for what a society should NOT look like.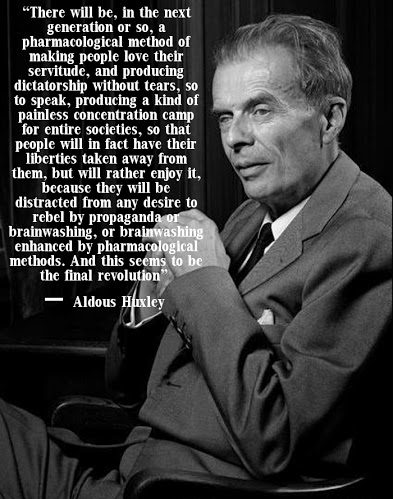 Some words of encouragement.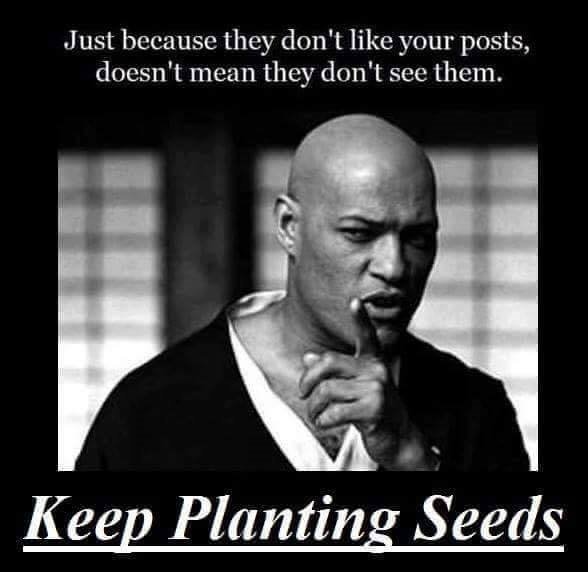 Carlin: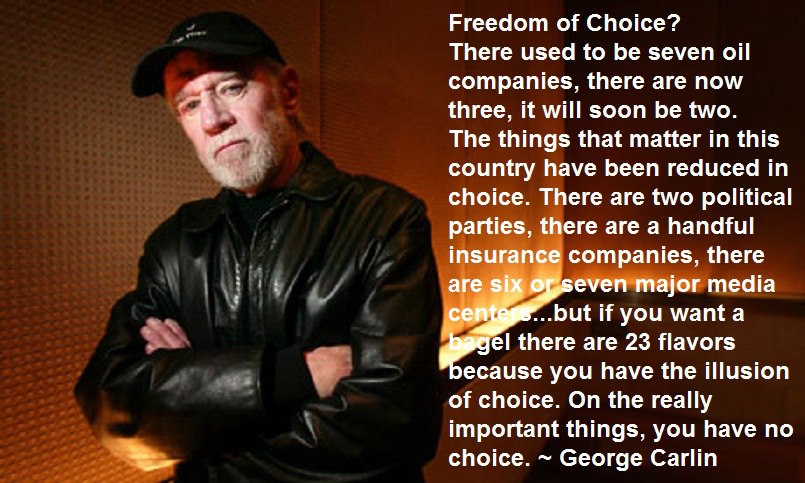 And now for the business portion.
Please review our HOST and site owner's Guidelines for posting and discussion for this site. Wolf is kind enough to put up with *most* of us and our antics after thorough vetting. Violators of the baiting and deliberately attempting to divide the group rules WILL face consequences.
The discourse on this site is to be CIVIL – no name calling, baiting, or threatening others here is allowed. Company manners are appreciated. Those who are so inclined may visit Wolf's other sanctuary, the U-Tree, to slog out discussions best saved for a wrestling mat. If, for some reason, this site is not available, head over to the UTree and visit the post at the top of the list or the closest rescue thread.
This site is a celebration of the natural rights endowed to humans by our Creator as well as those enshrined in the Bill of Rights adopted in the founding documents of the United States of America. Within the limits of law, how we exercise these rights is part of the freedom of our discussion.
THAT MEANS THAT ALL OF US HERE ARE ENTITLED TO OUR OPINIONS AND PREJUDICES, ETC., SO LONG AS THEY CAUSE NO PHYSICAL HARM TO OTHERS OR DOXX OUR FELLOW TREE DWELLERS.
All opinions here are valued for the diversity they bring to the issues, and the shaping of understanding regarding topics for which many of us do not have all information. Correcting the record on any one topic is appreciated.
Be careful in expressing thoughts as we would all like to think well of the rest of the group, and ill-thought out comments have a way of wrecking that for everyone.
Fellow tree dweller Wheatie gave us some good reminders on the basics of civility in political discourse:
No food fights
No running with scissors
If you bring snacks, be sure they are made with bacon
Auntie DePat's requests as we are all supposedly adults and don't just play them on TV like the body doubles pretending to be the squatter in chief:
If you see something has not been posted, do us all a favor, and post it. Please, do not complain that it has not been done yet.
The scroll wheel on your mouse can be your friend. As mature adults, please use it here in the same manner you would in avoiding online porn.
Thank you so much for any and all attention to such details. It is GREATLY appreciated by more than one party here.
____________________________________________________
ROMANS 6:19-23
19I am speaking in human terms, because of your natural limitations. For just as you once yielded your members to impurity and to greater and greater iniquity, so now yield your members to righteousness for sanctification. 20When you were slaves of sin, you were free in regard to righteousness. 21But then what return did you get from the things of which you are now ashamed? The end of those things is death. 22But now that you have been set free from sin and have become slaves of God, the return you get is sanctification and its end, eternal life. 23For the wages of sin is death, but the free gift of God is eternal life in Christ Jesus our Lord.
_____________________________________________________