Friday has come round again and Wolf's Pub is open for business. Welcome back! Another eventful week. Getting really tired of the show. I'm so full of turkey and white wine that I can hardly keep my eyes open.
Perhaps it's time to reflect on the upcoming season of Advent.
Advent officially begins on Sunday, November 28, but there is still time to prepare our hearts and homes. According to Fisheaters:
According to Crosswalk,
"Originally, there was little connection between Advent and Christmas. Scholars believe that during the 4th and 5th centuries in Spain and Gaul, Advent was a season of preparation for the baptism of new Christians at the January feast of Epiphany, the celebration of God's incarnation represented by the visit of the Magi to the baby Jesus, his baptism in the river Jordan by John the Baptist, and his first miracle at Cana. During this season of preparation, Christians would spend 40 days in penance, prayer, and fasting to prepare for this celebration."
Advent was most probably focused on the Second Coming of Christ at first but has evolved to also celebrate His first incarnation.
There are many traditions associated with Advent, notably the Advent wreath with its candles, and the Advent calendar. The links provide a wide array of articles and resources to light our way over the next month. May this Advent season help us prepare to receive Him.
OUR REAL PRESIDENT SPEAKS
It sounds very hopeful. We sure could use a major victory right now.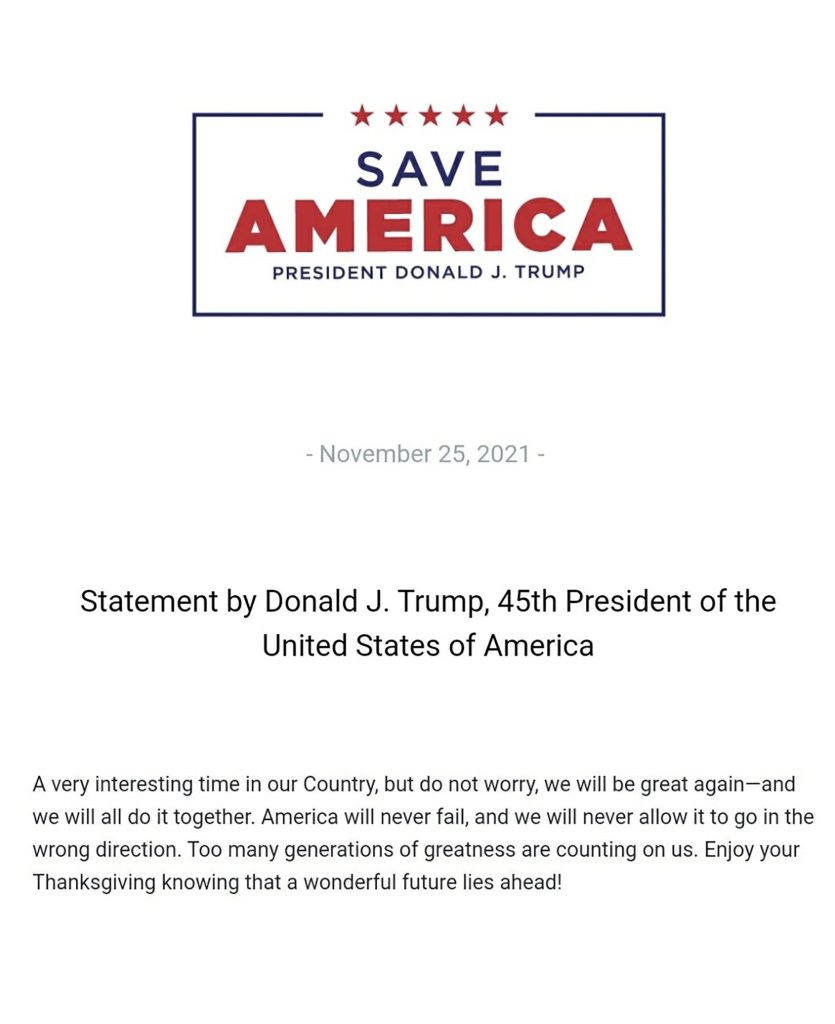 WAKE UP, WOKE MILITARY!
Lt. Col. Lohmeier speaks up: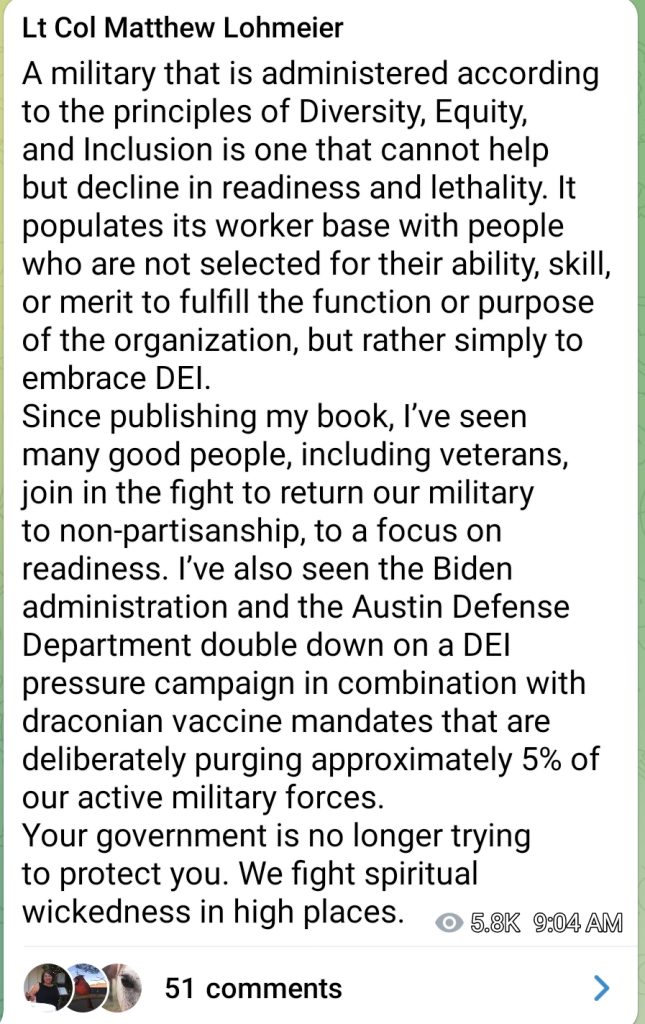 American Greatness says: Stop Joining the Woke Military!
Personally, I think a "cleansing" of the brass is needed, but we still need to be grateful to our rank and file:
WHO IS LISTENING TO THEM ANYMORE?
The World Health Organization is back in the fray.
WHO calls a special meeting to discuss mutations. Oh great.
WHO tells fully vaxxed to get back in masks and social distance!
WHO warns of more deaths in Europe by spring.
INTO THE WEEDS
By now most of us are aware of the internecine fighting that has been going on between the Lin Wood contingent and the General Flynn contingent. It's getting nasty. People are having trouble seeing the forest for the trees. It's dark in those woods. I suspect Lin will emerge without spot, as he usually does.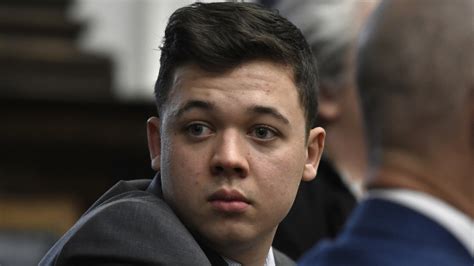 My take on the Kyle Rittenhouse attack on Lin Wood is that Kyle has been carefully coached. Like others, I am mystified that the young man who collapsed during his acquittal was able to handle interviews and meetings with top media people within the span of a day.
That his mom is now living with the alleged disgraced Navy Seal who is central to the attack on Wood, is quite the twist. These sorts of things are to be expected. The devil is in the details, as they say.
Warriors deal with the issue at hand and move on. No handwringing necessary.
Anyway, poor Kyle it seems is going to have to deal with some very deep issues beyond the trauma of that night over a year ago when his life was on the line.
The fight will go on, and we will see some drop in our estimation and esteem. There is much more than meets the eye. For those interested, here are some Telegram accounts that are involved:
HOUSE RULES
While we can bicker with the best of the best, our house rules keep us on the up and up. Civility is the watchword as we wait for Christ and Christmas. Go here to review. If you're in a Herod mood, head over to the Utree to get some exorcise (pun intended). If all hell breaks loose here or at the Utree, head over to this place for a third option.
INTO THE WOODS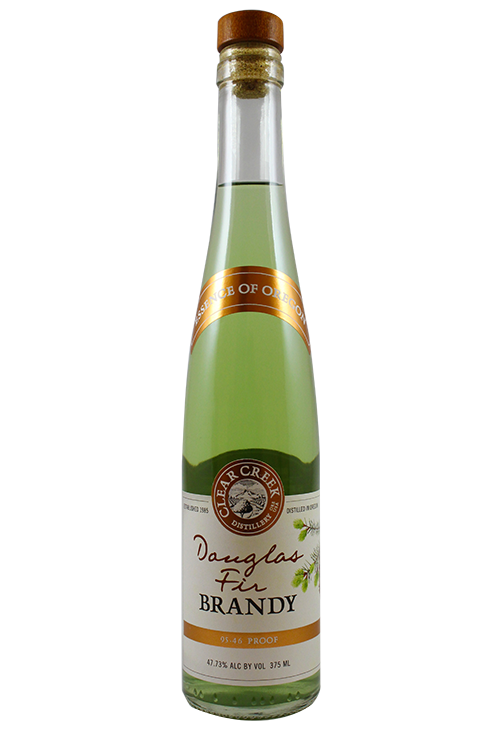 Tonight's special is a complex cocktail named "Into the Woods." It originated in New York in 2013 and includes an obscure liqueur called Eau De Vie of Douglas Fir or Douglas Fir Brandy.
You read that right. Eau De Vie of Douglas Fir is made with the bud tips of a fir tree. You'll notice a few more familiar ingredients: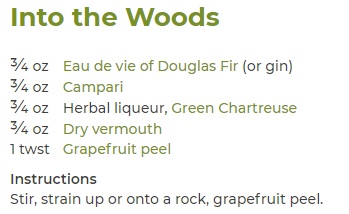 Now, here's some info on Eau De Vie of Douglas Fir. Not cheap, but intriguing. We don't know when we'll be out of the woods with this Great Reset, but at least we can go into the woods with a drink that adds some zest to our journey.
I actually found a video on distilling the Eau De Vie of Douglas Fir!
Prayers all around for peace, and a Douglas Fir Brandy seems somehow in keeping with an Advent Wreath.
ODDS AND ENDS
Very little matters if we don't fix 2020. The intrepid Mike Lindell has a site: Fix 2020 First
On the Covid front here are some good links to see how the fight is shaping up. There is hope. Many doctors and medical professionals are standing up to the tyranny.
Unity Project (to prevent mandatory Covid shots for children)
Dr. Malone on the hunting down of doctors world wide
Corey's Digs has a great article on how the elites manipulate us with fear: The Biggest Game of Chicken in History
After you read Corey, here's just what she was talking about…the fearmongering they impose upon us:
Lew Rockwell on the myths of smallpox
Horrific Mutations in new variant
Speaking of which, Dr. Malone speaks eloquently on the mass hypnosis that has overtaken so many millions of people. Worth every bit of 25 minutes.
Has a mass die off begun among the world's population?
What is a Kulak? Are you ready to be one?
The Burning Platform found Archie Bunker was right all this time:
Also from the Burning Platform, we see that people are getting serious about their freedoms. Said to be from Greece, but it may be Spain or Argentina. Wherever, the protestors have had enough.
Very relateable.
John Zmirak on why the National Review doesn't matter anymore.