---
"Hmmmmm………."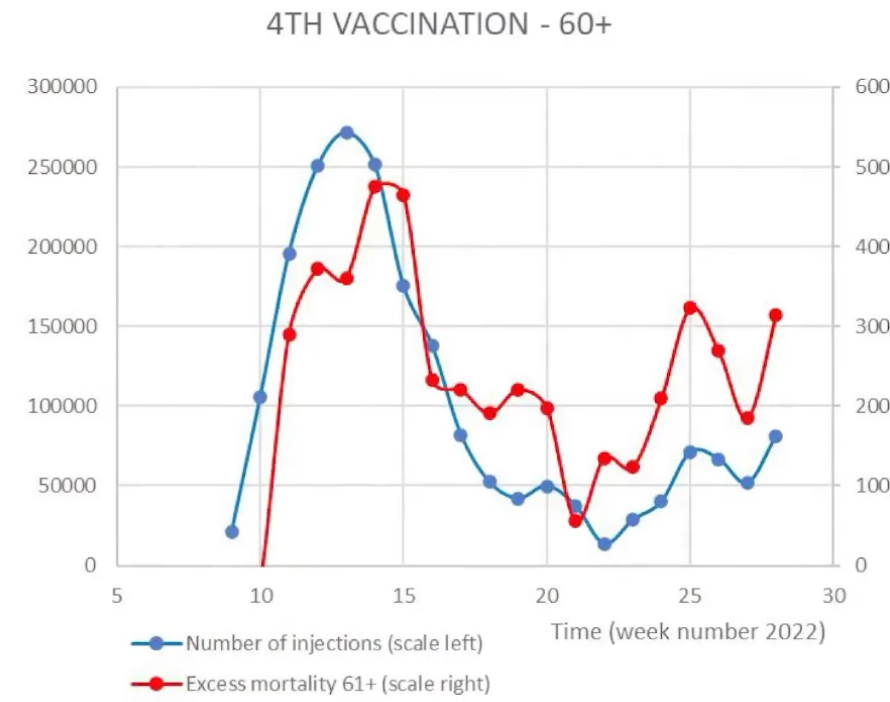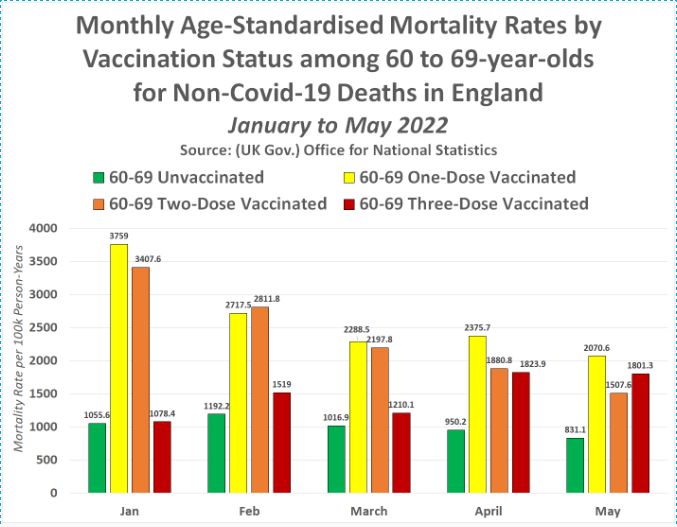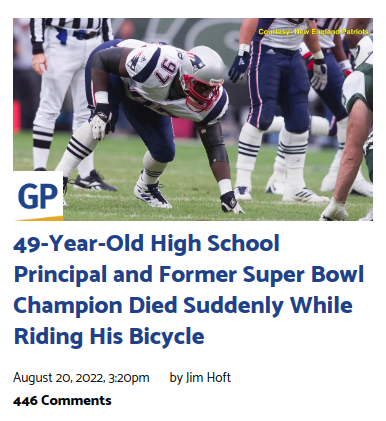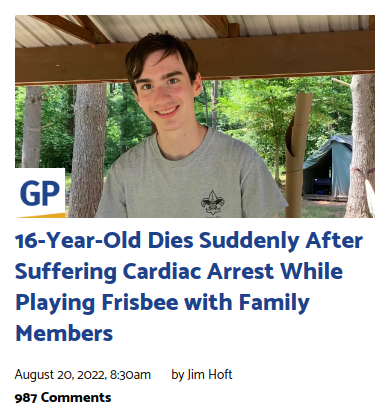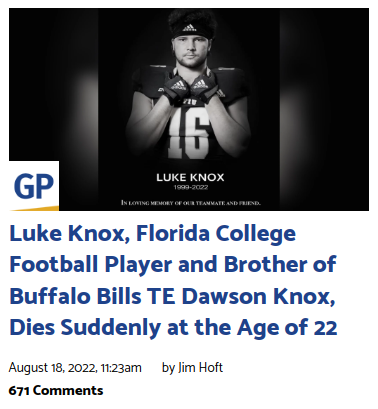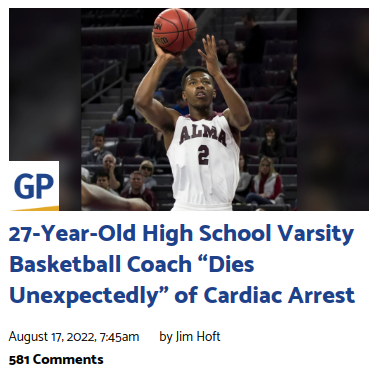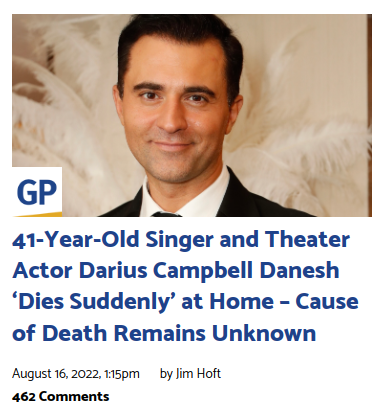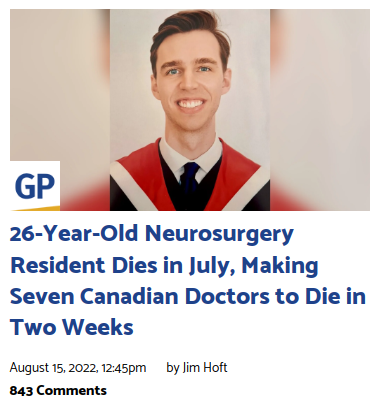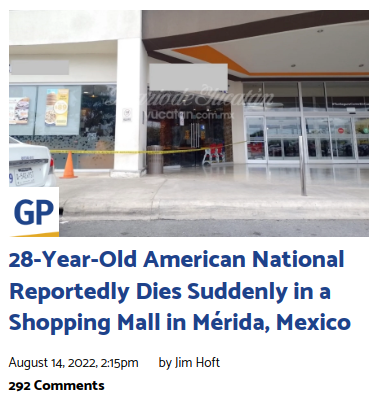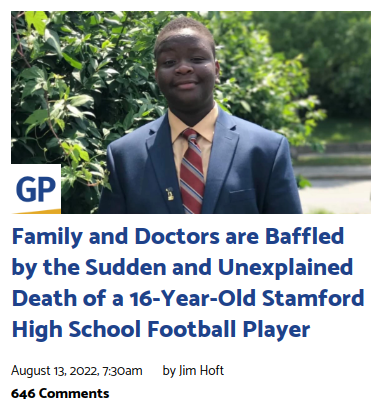 ---
In memory of those who 'died suddenly' in the United States, August 8-August 15
https://markcrispinmiller.substack.com/p/in-memory-of-those-who-died-suddenly-4f6
---
"What was it?"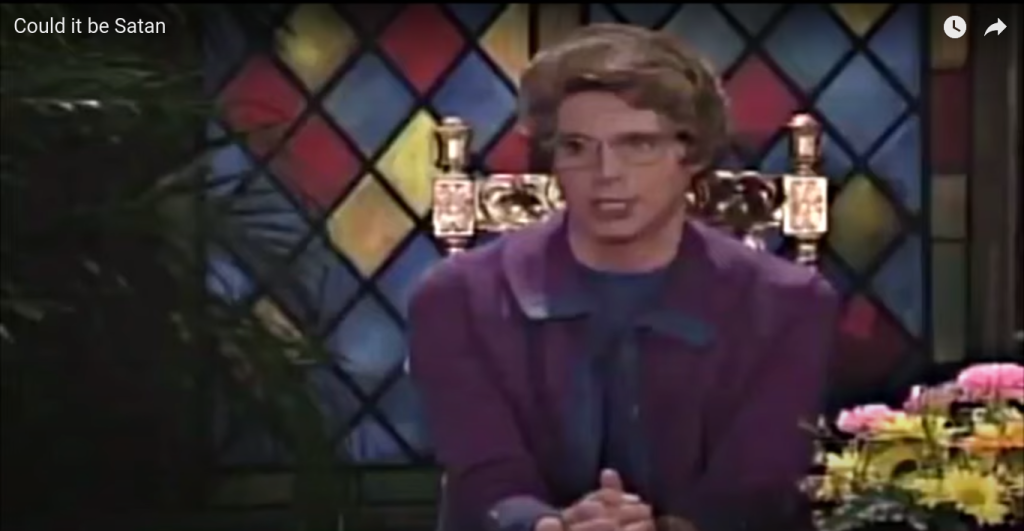 .
.
.
"What could it POSSIBLY be?"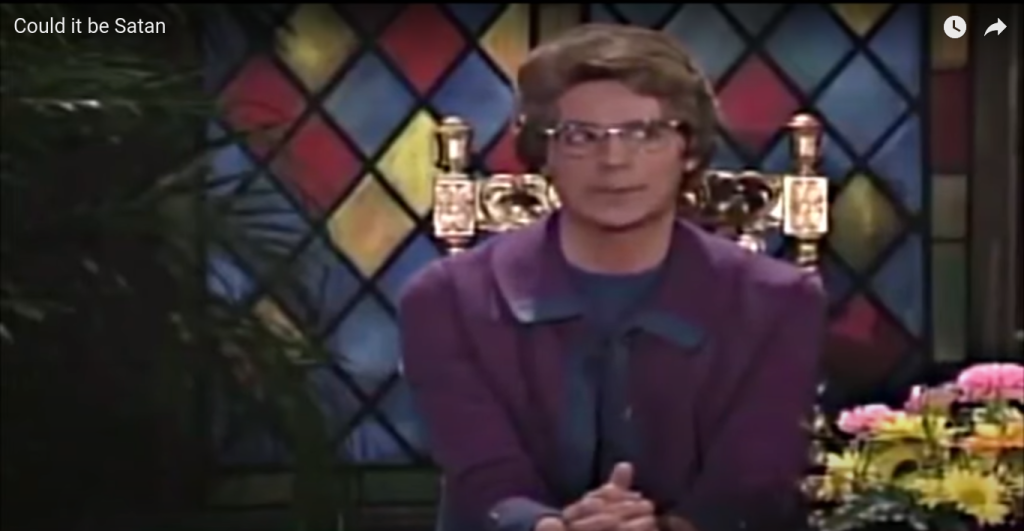 .
.
.
"Was it….."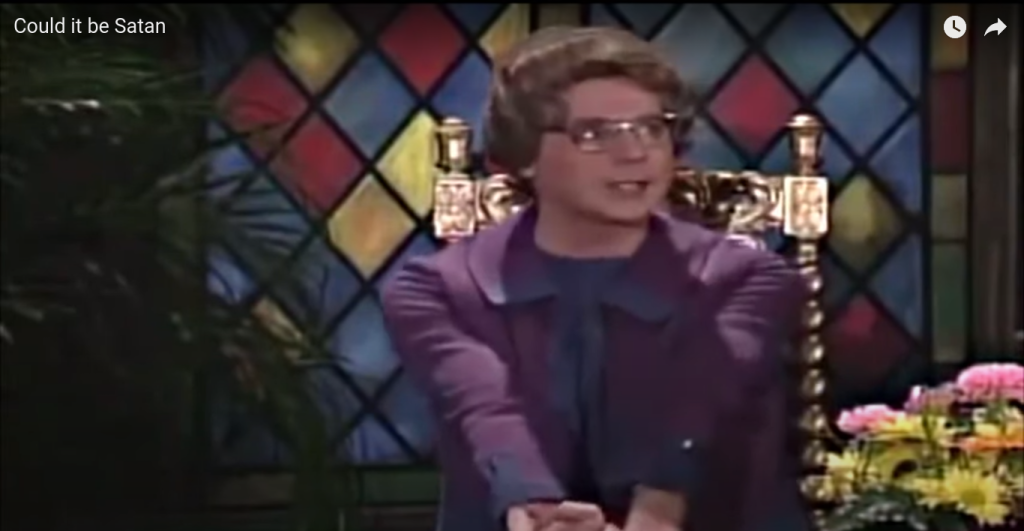 .
.
.
"Oh, I don't know….."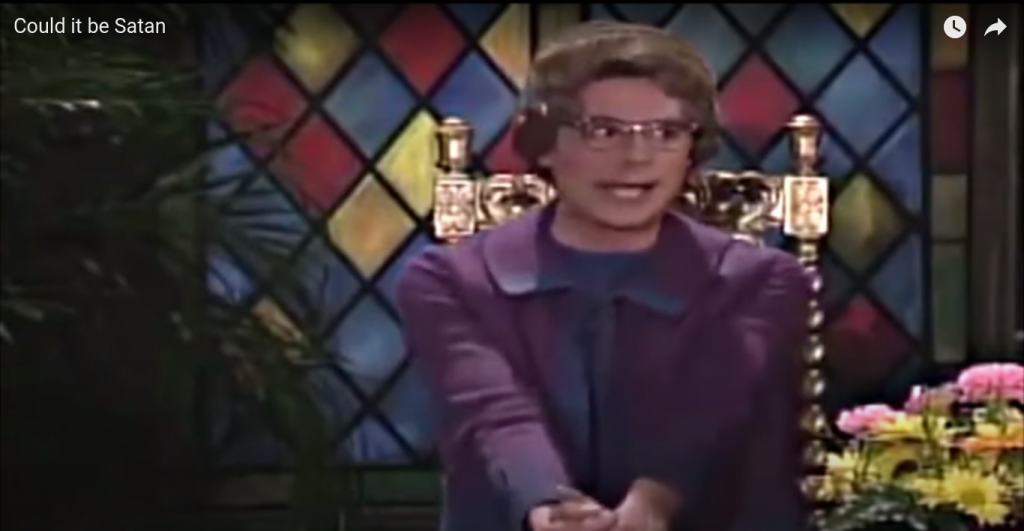 .
.
.
.
.
*bobbles head*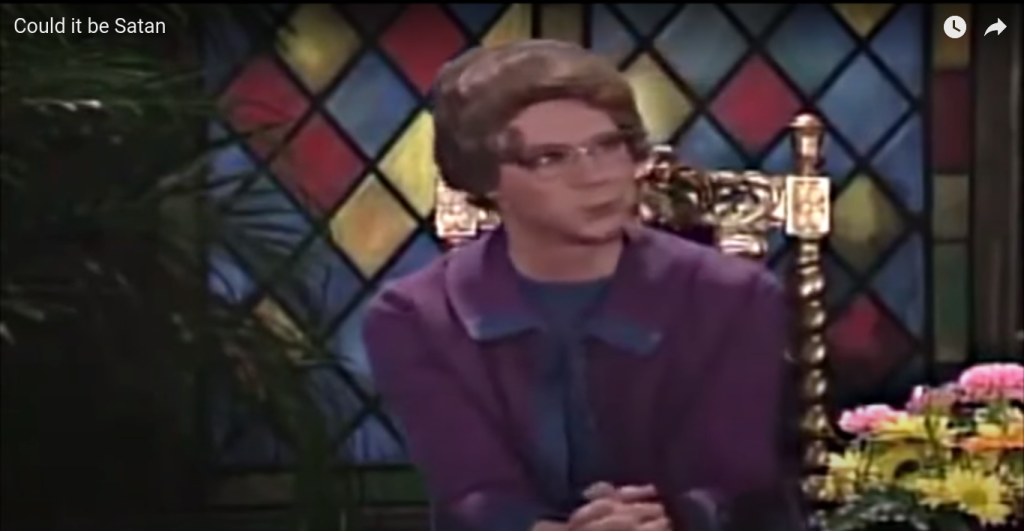 .
.
.
.
.
.
.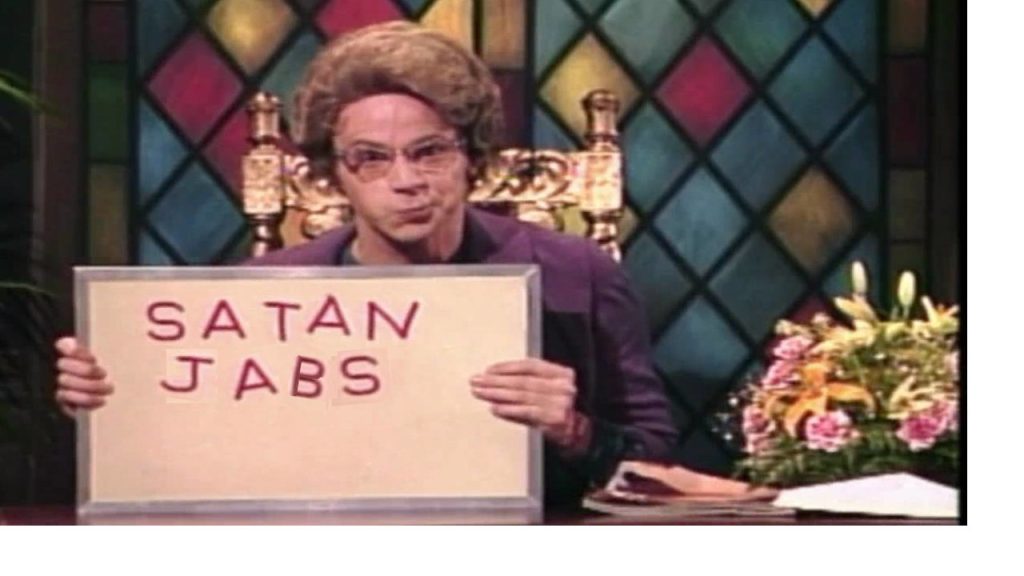 "The SATAN JABS???"
---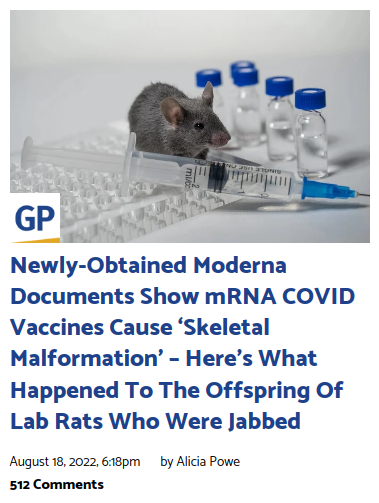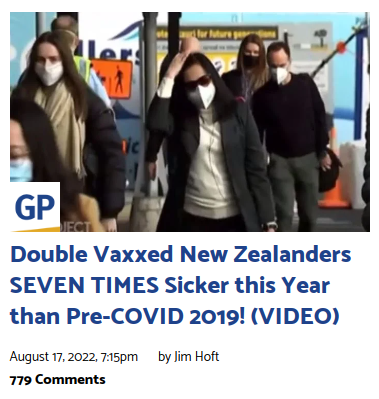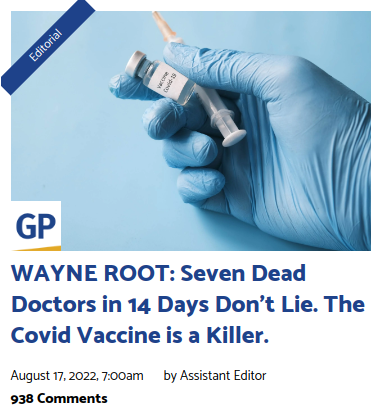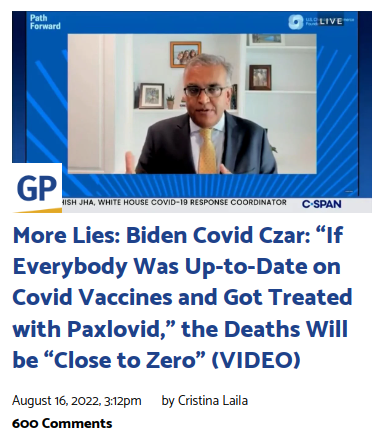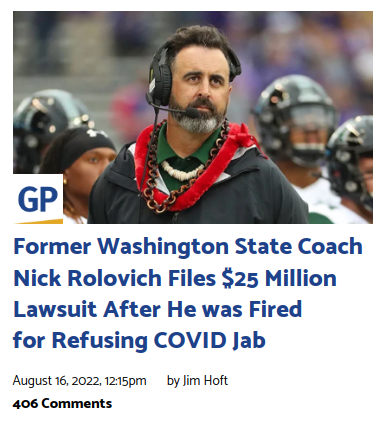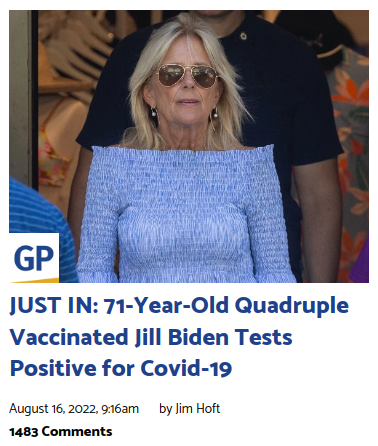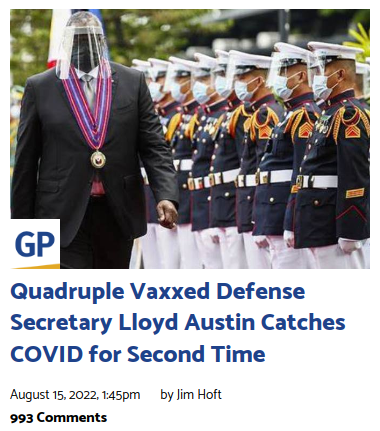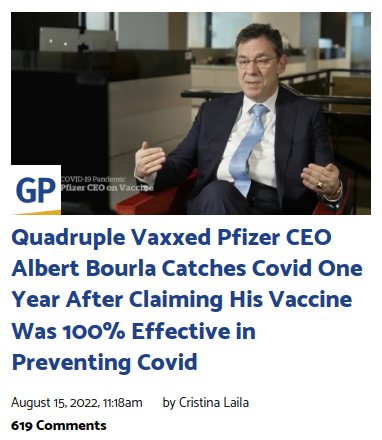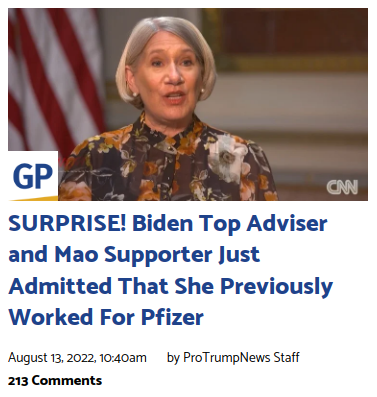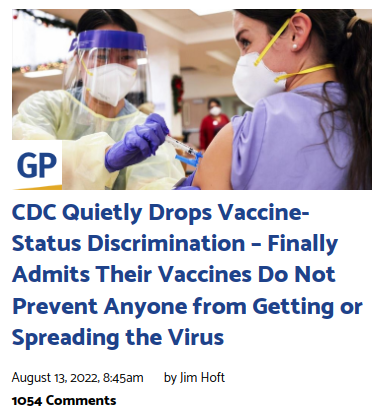 ---
"Naaaaah. Satan is HOTTTT!"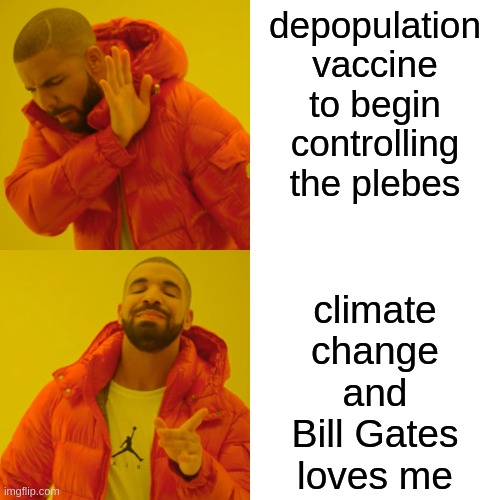 ---
The following comment and the referenced post are SPOT ON.
LINK: https://www.theburningplatform.com/2022/08/20/in-the-eye-of-the-storm-2/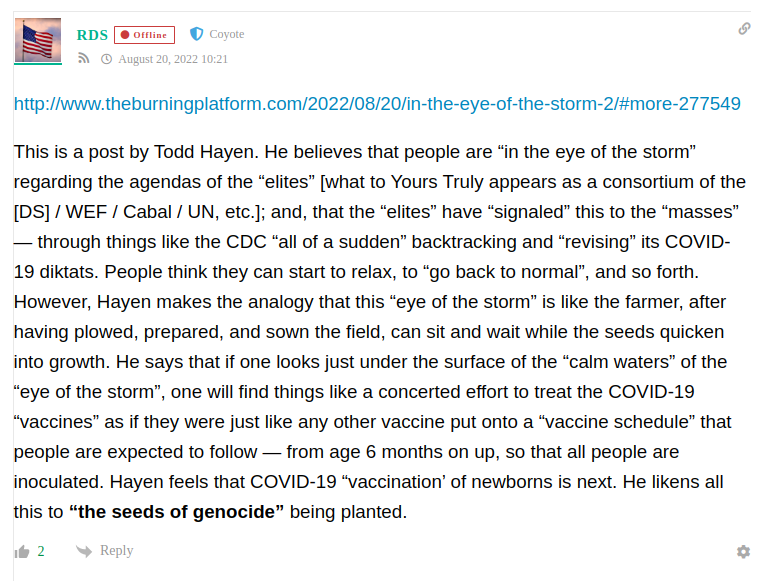 AMEN!
"They" are not quitting, not stopping, not retreating. CDC is simply reorganizing for the next phase of their attack. They are NORMALIZING a population control agent as a vaccine, because they have basically gotten away with it, unless we stop them.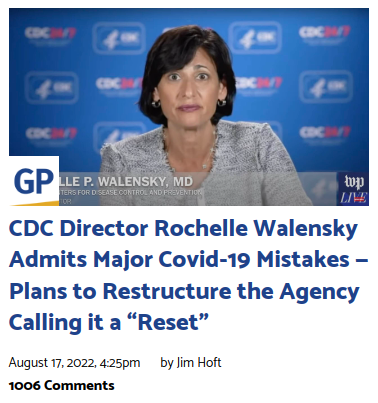 OMG, this lying woman with her "sad eyes stare". Depopping, child-killing, MONSTER.
They are preempting any REAL investigation of their crimes, with a SCANDAL OF THEIR CHOICE – just like Andrew Cuomo bailing on a "kissing scandal" instead of MASS MURDER.
These PROTOTYPE depopulation vaccines (not yet matching birth rate) have proven themselves to "their" satisfaction. It is now up to US to reject the vaccines – to criticize them publicly – to make them FAIL. We CAN and MUST…..
Do not let up. Now may be the most dangerous time of all, as they attempt "normalization" of the COVID vaccines, in preparation for dialing up the lethality while increasing the cover-up in the near future. They are NOT GIVING UP. Not by a long shot.
"Eye of the storm" – prepare for the OTHER WALL.
W