Must read starts us off:
Before I get into the meat of my argument, allow me to drop all pretense and disavow you of any notion that I consider negative emotions or frustrations on account of the position we find ourselves in today to be without merit. That said, while I would certainly like to be celebrating the aftermath of a crushing Red Wave that soundly overwhelmed [their] systems of fraud en route to taking Congress as an appetizer to Trump's coup de grâce announcement, I do not believe anything we have witnessed in the last 24 hours, or even the last week has fundamentally altered the overall trajectory of our movement.

What we are dealing with here, on an emotional level is simply a case of the expectation game rearing its ugly head. It's a serpent that has bitten us all, which, rather than wearing as a mark of shame we should consider the scars of perceptive, engaged and discerning minds. Minds that hunt in the deep places and scour the dark so that we might cast a bit more light on the proceedings and take back the past, present and future Globalist forces would seek to deprive us of.

There will always be claims of goalpost moving or hopium, which some of us refer to as the 'Doomer's Refrain,' but the fact remains that we are currently involved in and engaged with the most complex Fifth-Generation Psychological and Information War ever waged both against AND for the American people, and the people of the would-be sovereign world, for that matter.

It stands to reason that much is obscured from us, just as it stands to reason that 'assets' in every sense of the word will be activated when the collective and subversive enemy believes it is an opportune time to strike at the heart of a MAGA base they see as fracturing.
That piece is worth the time, especially for those who cheered the Daughn comment yesterday.
"Never let a good crisis go to waste". Winston Churchill made this statement immediately after the end of World War II when he sat in Yalta with US President F.D Roosevelt and Soviet leader Joseph Stalin to divide the Allies' spheres of influence. It also led -and Churchill referred to this with his 'never let a good crisis go to waste' statement- to the creation of the United Nations.

As with many of Churchill's other quotes, that statement took on a life of its own, long after the man's passing, but there are some things to be said against the final outcome. The Yalta meeting eventually resulted in mistrust, the Cold War, the arms race, the Iron Curtain, the Berlin Wall and everything that came after.
Over at the Conservative Treehouse, site owner Sundance provides an excellent article distinguishing the difference between ballots and votes. Votes are the expressed intention of a voter for a particular government leader. Ballots are filled out pieces of paper that express the choice of a particular leader. Both are counted for an election. In the current system, ballots are gathered or harvested either, legally or illegally, and submitted. Given the lack of prosecution, the legality of it apparently does not matter. Votes represent the will of the people; ballots may or may not.

This disenfranchising process could not happen if one political party vehemently opposed it. Another excellent, must-read article by Dan Gelernter on American Greatness observes that the fault lies not with a particular political party, but with all "the politicians," to include their supporting cast of donors. It's not a grand coordinated conspiracy based on an ideology. It follows the fractal pattern of self-organization with a common motivation: greed.

Our first president, George Washington, provided a warning of the eventual power political parties could attain. In his farewell address, Washington cautioned, "However [political parties] may now and then answer popular ends, they are likely in the course of time and things, to become potent engines, by which cunning, ambitious, and unprincipled men will be enabled to subvert the power of the people and to usurp for themselves the reins of government, destroying afterwards the very engines which have lifted them to unjust dominion."
For over six years, representatives of every established institution in the country have stereotyped Americans who voted for President Trump as bigots, idiots, ignoramuses, haters, psychopaths, and traitors. The virulence of this condemnation has escalated each year, culminating during the 2022 mid-term election cycle with a full-court press to tag anyone who supports the former president as a fascist and and potential "domestic terrorist."

Those who openly proclaimed their support for Trump, even if they expressed themselves with tact and rational arguments, focusing on his policies, and even while acknowledging Trump's often confrontational persona, lost lifelong friends and faced threats to their livelihood. By the millions, they were made to feel unwelcome in their own country.

Anger breeds anger. Contempt breeds contempt. With Newtonian certainty, the disgust has become mutual. But on one side, with rare exceptions, the entire institutional weight of the most powerful nation in the world has lined up. The media, the search engine and social media platforms, the entertainers, the teachers and professors, the corporations, the government agencies, the politically active billionaires: Almost all of them proclaim Trump supporters to be horrible, dangerous people.
With their control of all major educational and media institutions, progressives have had the ability to control the political language we use for a good half century now. Historically, they have used that control, in Orwell's words, "to give an appearance of solidity to pure wind." In recent years, however, they have used language as a cudgel.

Orwell also told us how we fight back. "We have now sunk to a depth," he wrote, "at which the restatement of the obvious is the first duty of intelligent men." Comedian Dave Chappelle has been made a pariah in many circles by doing just that, stating the obvious. "Did you know that Planned Parenthood was for abortions?" Chappelle said in a 2017 comedy special. "It's for people that don't plan things out at all." He might have pointed out there is no parenthood involved either.

Chappelle accurately calls this era "the age of spin." He followed up by subverting another euphemism of the pro-abortion movement, asking the young males in his audience, "Are you pro-choice or anti-consequences? What does it all really mean?" Many in the audience laughed and applauded, not fully realizing that Chappelle has just skewered one of their most sacred cows. In the process, he may have changed at least a few minds. Ridicule works.
There's not a force of man or nature as strong in its devotion to a mission, as Donald Trump is to this nation. That's the core, the heart, the genuine essence of the thing, that separates President Trump from all others. Within that love of country, is a strength of determination that is almost uncanny to witness; and from that love of country an authenticity emanates that is impossible to duplicate.

Donald J Trump is, quite simply, unapologetically American – and tens of millions just love him for it.
The Military Industrial Complex just can't cover their tracks anymore.
TWEETS:
Well, it's true.
And the fink has been elected Speaker of the House.
No challenging the Mitch, now. He's got a mean streak.
On top of it, one of the reasons people are having fewer children is expense, which is an artificial construct. If the Dems want a higher birthrate, make parenthood affordable again.
Yes, I know this is photoshopped.
MEMES: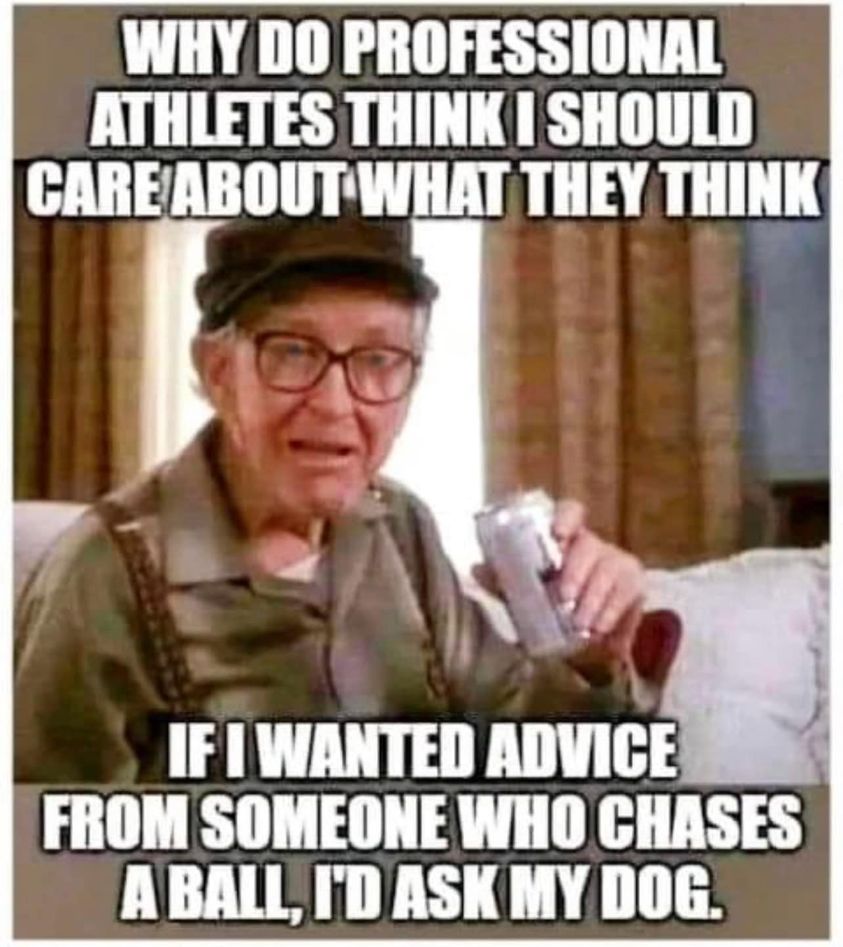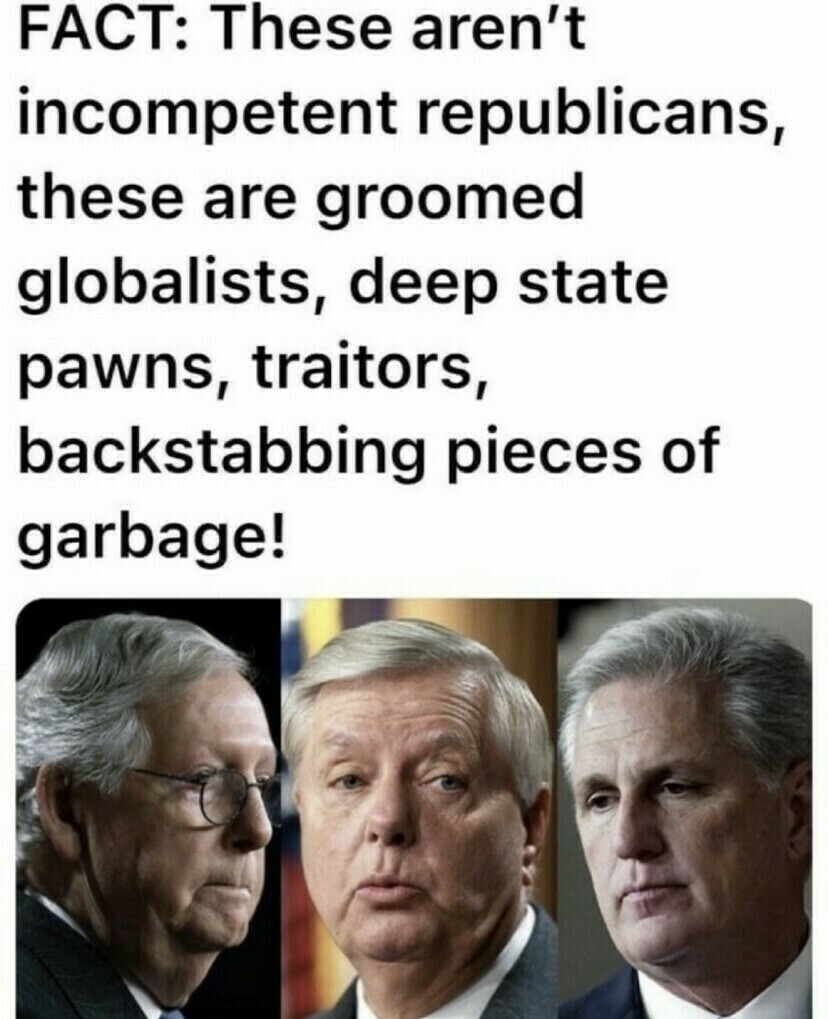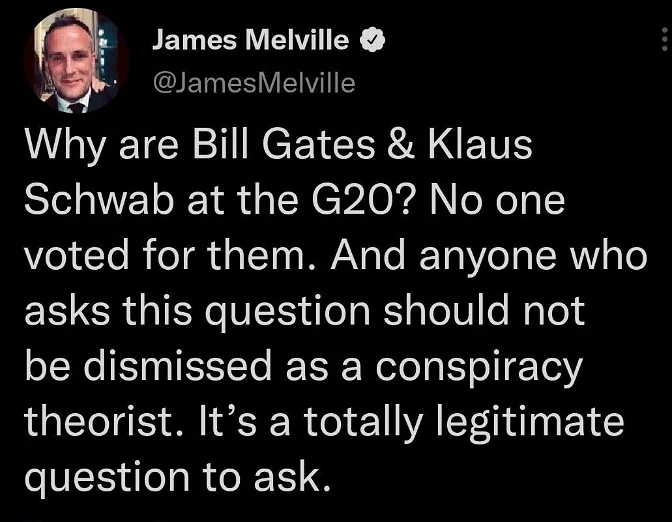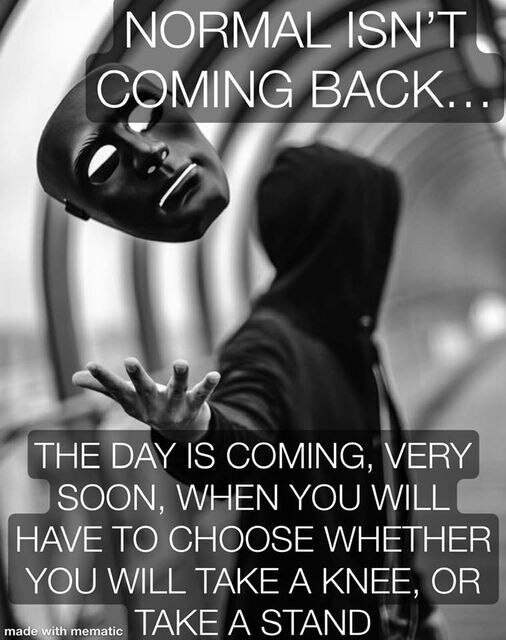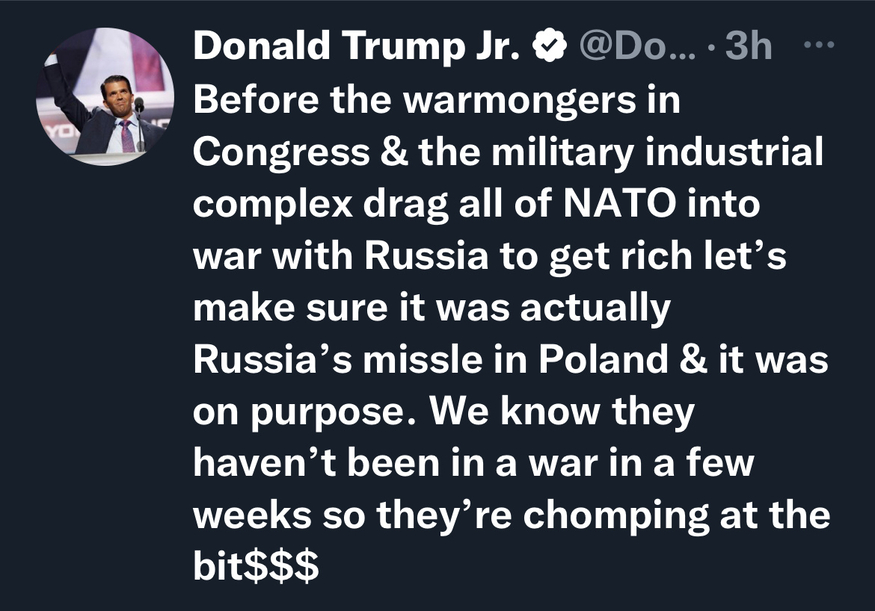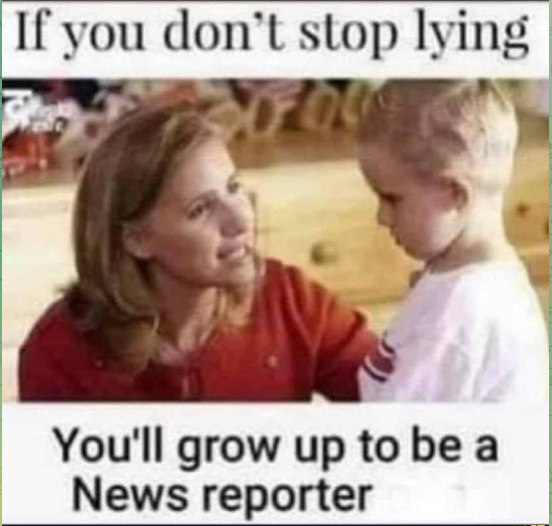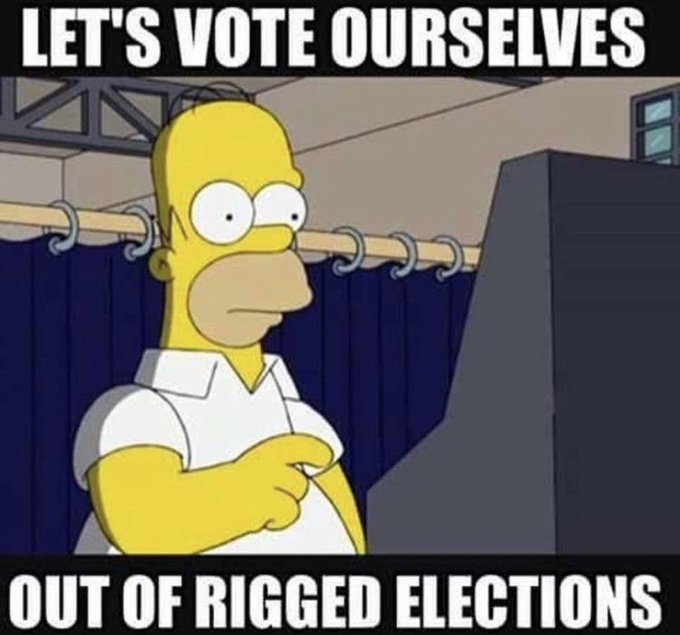 If only.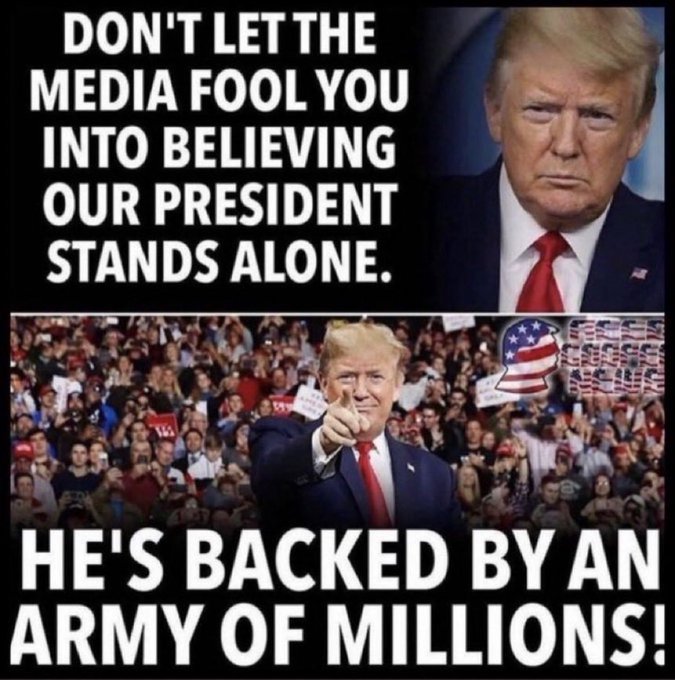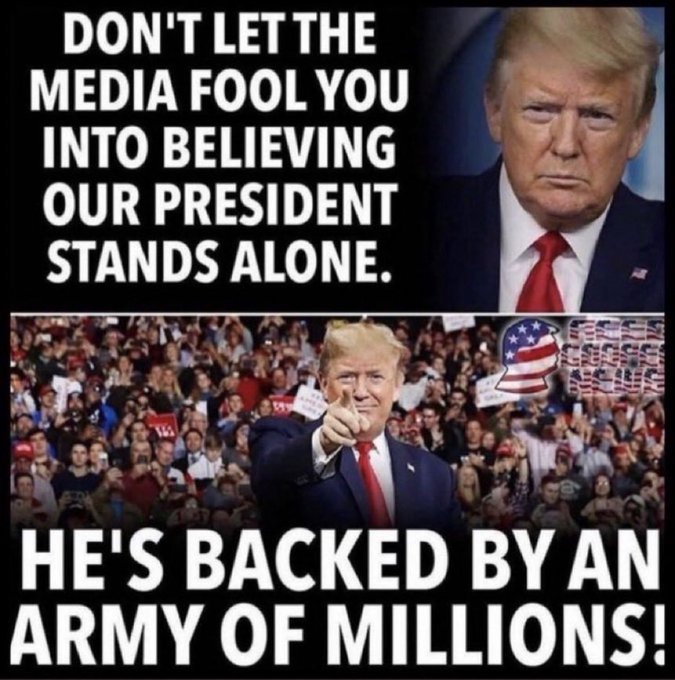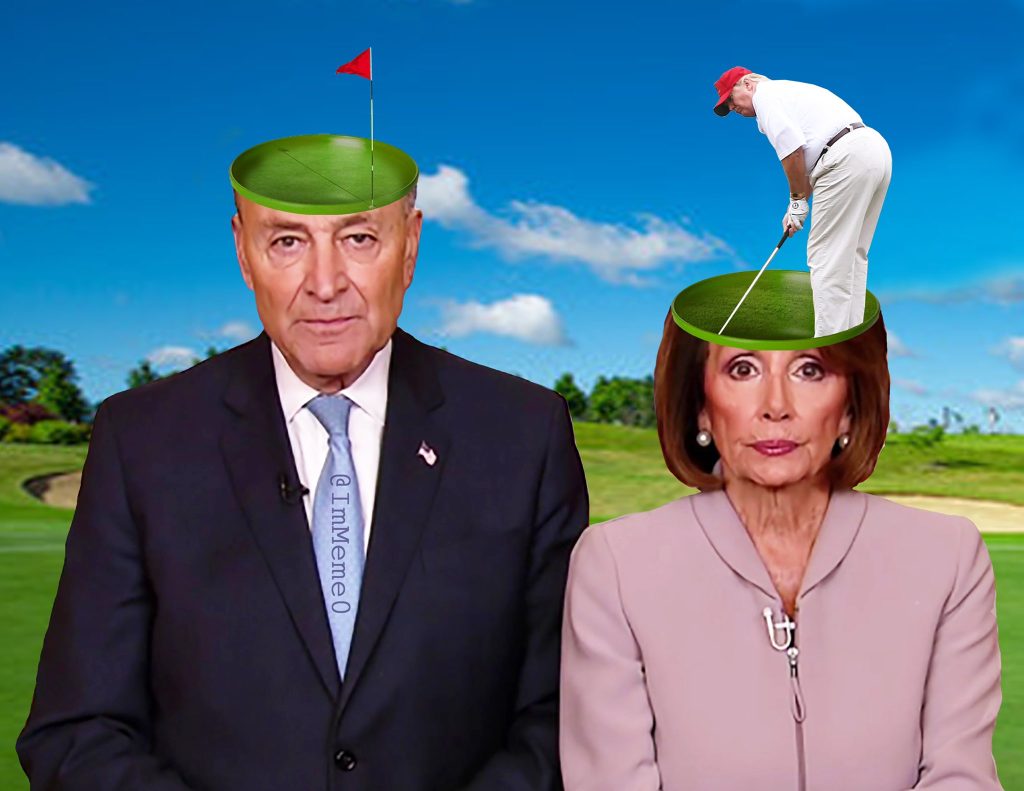 Until the WP-YT thingie gets fixed, y'all are stuck with what I can find on Rumble.
____________________________________
And now for the business portion.
Please review our HOST and site owner's Guidelines for posting and discussion for this site. Wolf is kind enough to put up with *most* of us and our antics after thorough vetting. Violators of the baiting and deliberately attempting to divide the group rules WILL face consequences.
The discourse on this site is to be CIVIL – no name calling, baiting, or threatening others here is allowed. Company manners are appreciated. Those who are so inclined may visit Wolf's other sanctuary, the U-Tree, to slog out discussions best saved for a wrestling mat. If, for some reason, this site is not available, head over to the UTree and visit the post at the top of the list or the closest rescue thread.
This site is a celebration of the natural rights endowed to humans by our Creator as well as those enshrined in the Bill of Rights adopted in the founding documents of the United States of America. Within the limits of law, how we exercise these rights is part of the freedom of our discussion.
THAT MEANS THAT ALL OF US HERE ARE ENTITLED TO OUR OPINIONS AND PREJUDICES, ETC., SO LONG AS THEY CAUSE NO PHYSICAL HARM TO OTHERS OR DOXX OUR FELLOW TREE DWELLERS.
All opinions here are valued for the diversity they bring to the issues, and the shaping of understanding regarding topics for which many of us do not have all information. Correcting the record on any one topic is appreciated.
Be careful in expressing thoughts as we would all like to think well of the rest of the group, and ill-thought out comments have a way of wrecking that for everyone.
Fellow tree dweller, the late Wheatie, gave us some good reminders on the basics of civility in political discourse:
No food fights
No running with scissors
If you bring snacks, be sure they are made with bacon
Auntie DePat's requests as we are all supposedly adults and don't just play them on TV like the body doubles pretending to be the squatter in chief:
If you see something has not been posted, do us all a favor, and post it. Please, do not complain that it has not been done yet.
The scroll wheel on your mouse can be your friend. As mature adults, please use it here in the same manner you would in avoiding online porn.
Thank you so much for any and all attention to such details. It is GREATLY appreciated by more than one party here.
____________________________________________________
MATTHEW 25:31-40
31"When the Son of man comes in his glory, and all the angels with him, then he will sit on his glorious throne. 32Before him will be gathered all the nations, and he will separate them one from another as a shepherd separates the sheep from the goats, 33and he will place the sheep at his right hand, but the goats at the left. 34Then the King will say to those at his right hand, `Come, O blessed of my Father, inherit the kingdom prepared for you from the foundation of the world; 35for I was hungry and you gave me food, I was thirsty and you gave me drink, I was a stranger and you welcomed me, 36I was naked and you clothed me, I was sick and you visited me, I was in prison and you came to me.' 37Then the righteous will answer him, `Lord, when did we see thee hungry and feed thee, or thirsty and give thee drink? 38And when did we see thee a stranger and welcome thee, or naked and clothe thee? 39And when did we see thee sick or in prison and visit thee?' 40And the King will answer them, `Truly, I say to you, as you did it to one of the least of these my brethren, you did it to me.'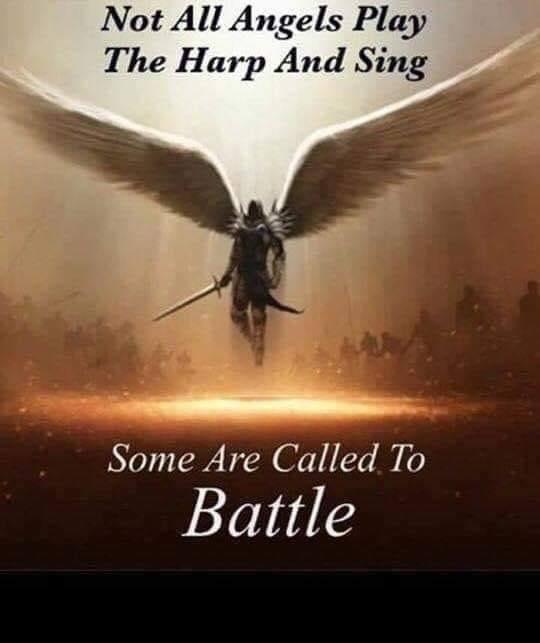 _____________________________________________________
SATIRE!