I just realized something horrible, which makes it even more imperative that we either get our American prisoners out of DC Gitmo, or ask our military to bomb a certain building conducting inhumane experiments on American prisoners of war.
The House, now under Patriotic American control, needs to stop pussyfooting around. The fastest way to make the evil communist DOJ give up its hold on our patriotic Americans, is to make their friends in CIA sweat for what it is doing to our fellow Americans. The CIA hates exposure, so it's time to expose.
I am absolutely convinced of the following.
Part of the reason patriots are being slow-walked in DC Gitmo, is so that they can be experimented on by the CIA.
---
First, some background on CIA human experimentation.
You may or may not be familiar with a documentary which the CIA absolutely HATES, called "The Minds of Men", by an outfit called Truthstream Media, otherwise known as a couple of filmmakers named Aaron and Melissa Dykes.
This documentary explains, very calmly and rationally, an important PART of the broad and comprehensive research program called MKULTRA. In particular, it discusses the secret history of CIA human experimentation on American mental patients, fronted through a bunch of ingenious American university scientists, who never got Nobel prizes, because their important but shocking work was basically kept on the down low by the CIA and the elite who funded it. This was all very typical of how scientists are ABUSED by politicians, corporations, spies, and "higher powers" (i.e., rich elites, secret organizations, etc.).
The Minds of Men makes all the connections, all the way back to the elite, and it will blow your minds.
Unless things have changed recently, you cannot get this DVD on Amazon, because Amazon is Bezos, and Bezos clicks his heels to CIA orders.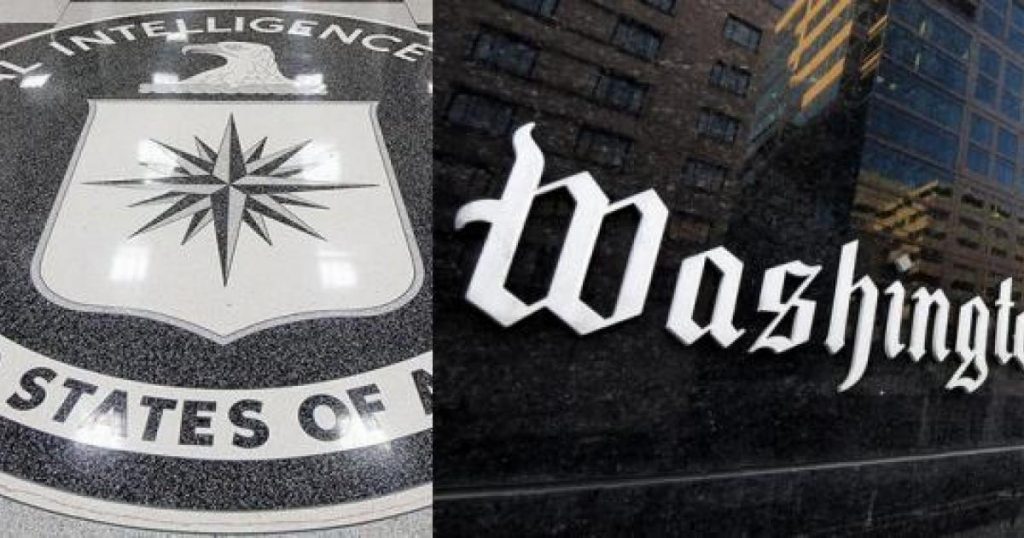 You have to get the documentary mailed directly from Truthstream. In any case, it's very eye-opening. The CIA has deep ties to American university research, and the whole "CIA recruiting on campus" fake controversy is basically a kind of cover, assisted by dupey communist agitators, who likely have no clue that the CIA which helps run communism in America, is already deep in the universities, and has been from the beginning.
Anyway, today, our friend Aubergine posted a new video by Truthstream, which is this:
If you watch this, you will get a sense of Truthstream's style, which is very patient and visually reinforcing, so that their message really embeds. It's worth skimming the above, if you've never seen The Minds of Men. That documentary is very much in the same style.
This video is great, of course, and if you watch it, you will realize that it's extraordinarily "meta" and ironic in regards to this very post. However, that's tangential to my point.
Aubergine pointed out the new video's discussion of the Stanford Prison Experiment, in which pretend prison guards abused pretend prisoners. You should already be getting some vibes here.
Gail Combs responded, first quoting Aubergine:
"…it was a real social experiment in which some college students were assigned to play guards while others were to be prisoners. It is most notable for the fact that although it was supposed to last two weeks, it had to be terminated after only six days because the "mistreatment of prisoners escalated so alarmingly.""…"
and then making this connection to January Sixth:
Think of the Jan 6th Political prisoner where the guards KNOW there will be NO REPERCUSSIONS FOR THEIR BEHAVIOR… -Gail Combs
That is when I realized suddenly what is going on.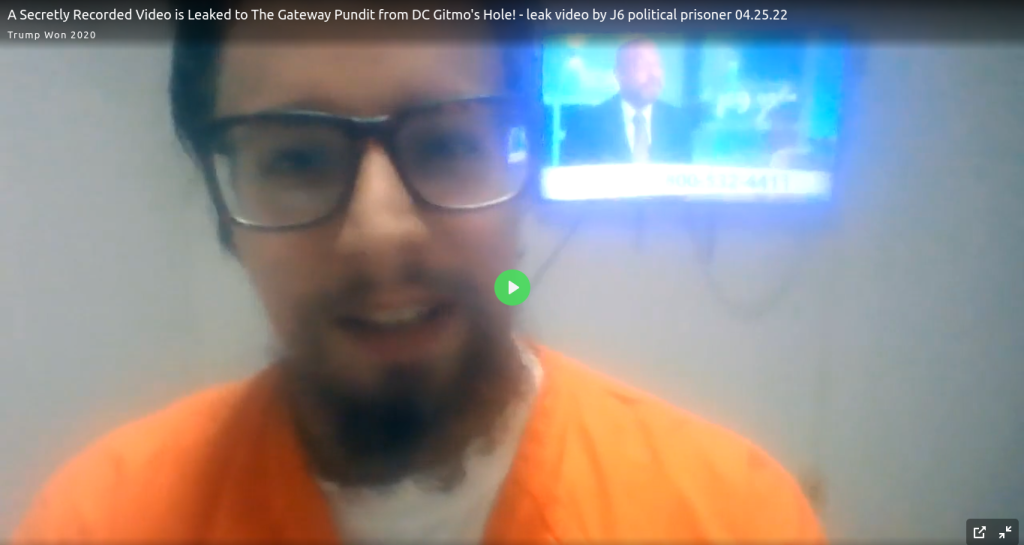 All of the January Sixth prisoners have reported maltreatment at the hands of guards, appalling living conditions, isolation, and other forms of abuse.
However, SOME of the prisoners have also reported on the PROPAGANDA to which they are being subjected. And I'm not just talking about being forced to watch only CNN, or having been given leftist "defenders" who try to talk them into parroting DOJ propaganda to get out.
In particular, after much initial isolation from the world, they are then given very "read-only" tablets, which are loaded with typical "donkey com" propaganda – pro-left, pro-Islam, anti-Christian, etc., etc.
They don't get to choose what information they get. They only get REGIME INFORMATION. And when it's interactive, like these tablets, it has to be like Facebook on steroids.
This was immediately clear to me as CIA experimentation. Let me explain why.
---
The CIA didn't just experiment surgically on mental patients, using university scientists. They did a LOT of experimentation on prisoners – both Americans and foreigners. How do I know this?
By reading this book: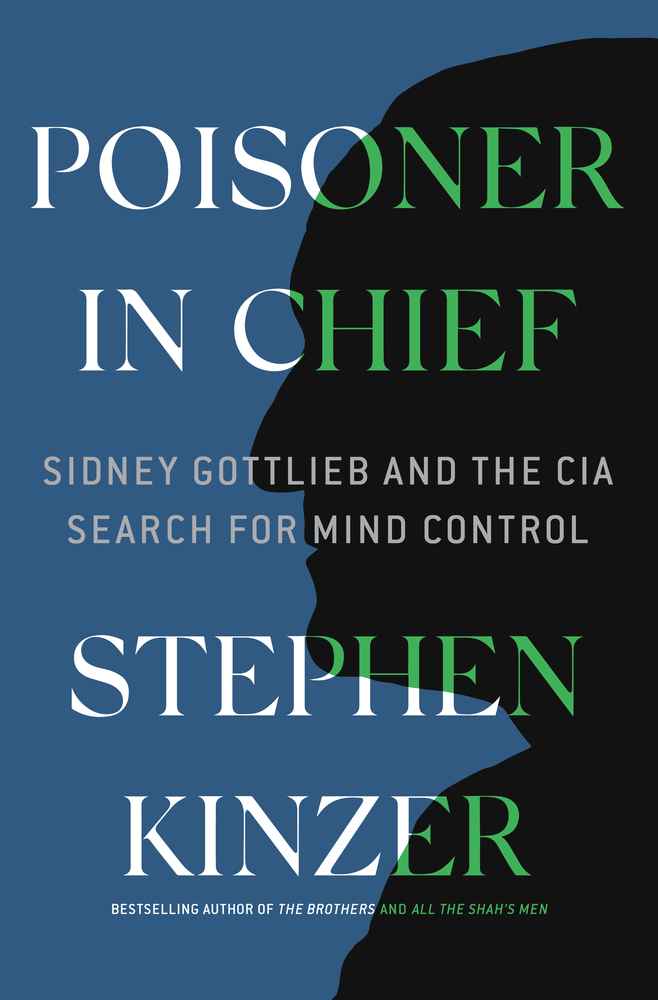 This book is what is known as a "limited hangout" by CIA. It's actually very easy to tell what they're hiding and what they're not, by reading it, if you go in with the idea that the CIA actually HELPED this book get written.
The basic idea of the MKULTRA hearings back in the 1970s, was to make people think that the project was an old, discredited, FAILURE. Lots of shiny objects in the way of nasty and seemingly pointless experiments, drugs, sex, and mistreatment of CIA personnel BY other CIA personnel were provided.
This is how the CIA closes out a successful project, and makes the success "disappear".
Kinzer's book is just more of the same, updated for what has already leaked out or been figured out, since the MKULTRA hearings. New scandalous clickbait information in the same directions, plus a few harmless new angles, help to make it look like:
MKULTRA was an abject failure
benzodiazepines and modern super-opioids never existed
drugged hypnosis and "brainwashing" never worked
everything CIA worked on was stupid, bizarre, and "paranormal"
Sidney Gottlieb didn't know what he was doing, and just messed around
there was no real plan to MKULTRA
there was no successor to MKULTRA
the experimentation was mostly on captured foreign spies
the experimentation on American prisoners was just stupid LSD trips
Very typical limited hangout. Deny, deny, deny all the successes.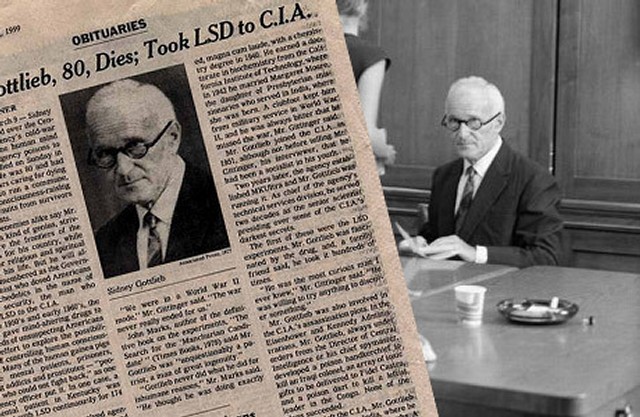 The reality is that Sidney Gottlieb was an excellent top-level researcher, much in the same vein as Oppenheimer, and when tasked with a formidable technical challenge, approached it from all the best logical angles.
The successes of MKULTRA were substantial
brainwashing techniques on par with the Soviets and Chinese
expertise in drugged hypnotic debriefing and programming
ability to suppress conscious memories
ability to implant false memories
ability to program mental patients to commit crimes
strong understanding of human brain electromagnetics
strong understanding of psychology, memory, altered states
If you prowl around on this site, searching in the search widget on MKULTRA and similar, you will find much information about those successes, including my personal experiences with the technology, shortly AFTER it was declared "case closed" in the late 1970s. The drugs most likely used are NEVER mentioned in the Kinzer book. Kinzer is New York Times. Yeah he had great contacts – and they either used the hell out of him, or he's part of their game. I don't really care which, or need to know.
So how does this fit in with January Sixth?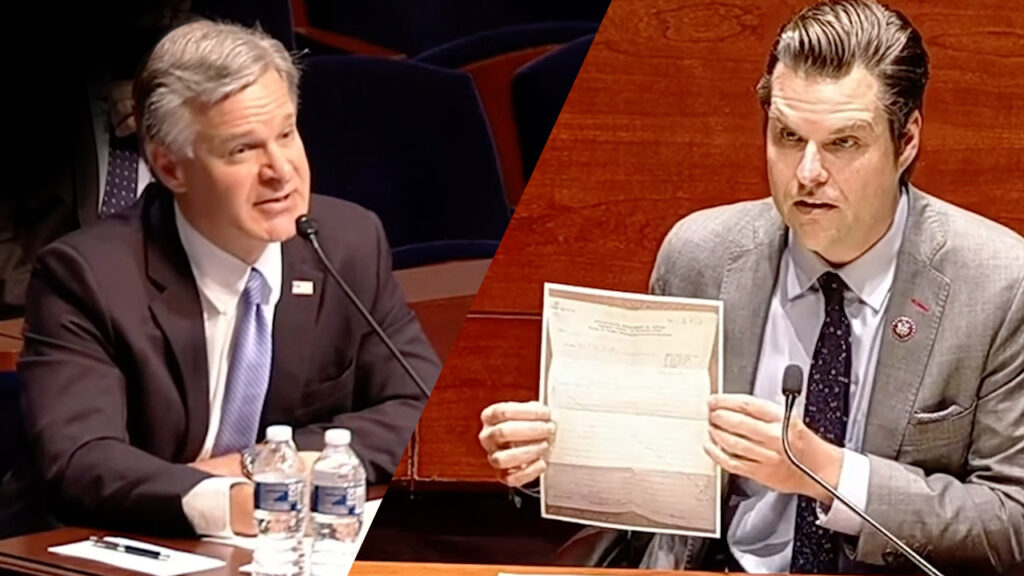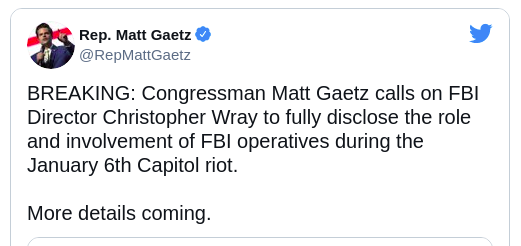 ---
The Kinzer book does not mention the shocking brain surgical experimentation on American civilians discussed in The Minds of Men, but it does talk about drug experiments on:
captured foreign spies during the early cold war
Whitey Bulger and other American criminal prisoners
This is why I'm very confident that we're seeing experimentation on Trump supporters in DC Gitmo. What kind of experimentation do I suspect?
typical social stuff – study of resistance to isolation, maltreatment, reward/punishment
searching for "John McCains" who are amenable to "reform" / brainwashing
drugged hypnotic interviews while sleeping (see my own experience here)
social media psychological experimentation (Facebook stuff) using the "tablets"
I suspect that the "American Soviets" who run DOJ and CIA are very busy studying these captured patriots, trying to figure out how to turn them into good socialists.
DC Gitmo = Hanoi Hilton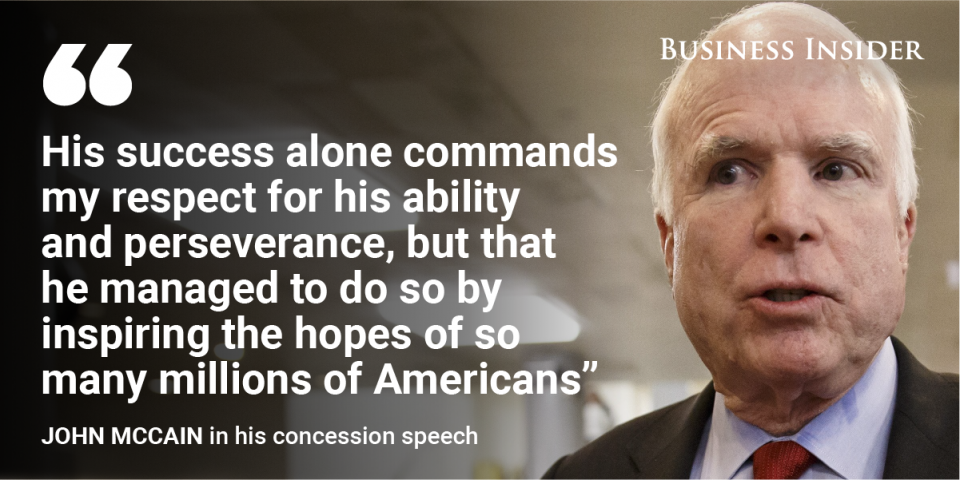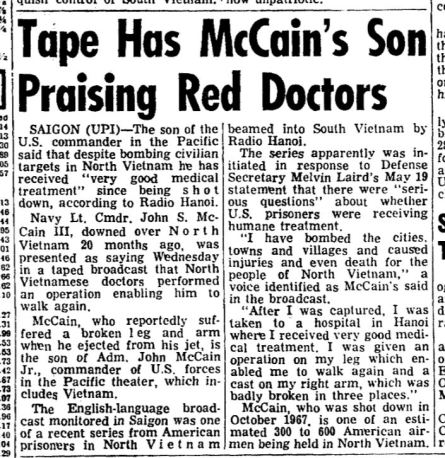 I suspect that if DC gulag prisoners are given this knowledge, they will be able to think back and realize exactly how they were experimented on by their communist keepers.
Congress, or course, can demand information, but expect that if they are given anything, it will just be limited hangouts.
Nevertheless, it should be interesting to hear from the J6 prisoners themselves, what was done to them, once they realize that they were being experimented on by communists.
W
PS – the CIA is always dumping massive amounts of CHAFF on MKULTRA, to cover up the reality. Don't believe everything you hear about it – especially the stuff that seems "too attractively controversial". Shiny objects, IMO. I will discuss that, shortly.