OK, people – it's time for us to be rational about Q. We need to GET AHEAD of Q. Put Q to the test. Put OURSELVES to the test. We need to be PREDICTIVE about Q.
Here is Q post number 2491 – primarily about the fact (INTERESTING) that Q is now the number TWO target of the Fake News Media, AFTER our dear VSGPOTUS.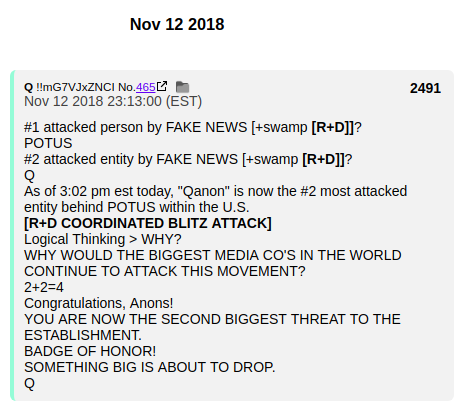 Here is the only prediction:

What is it?
It is now THREE days later and almost the end of the week. It doesn't feel, to me, like "whatever it is" has actually happened.
Democrats in Flori-duh do seem to have been slow-walking vote counts. Are they DELAYING the "SOMETHING BIG"?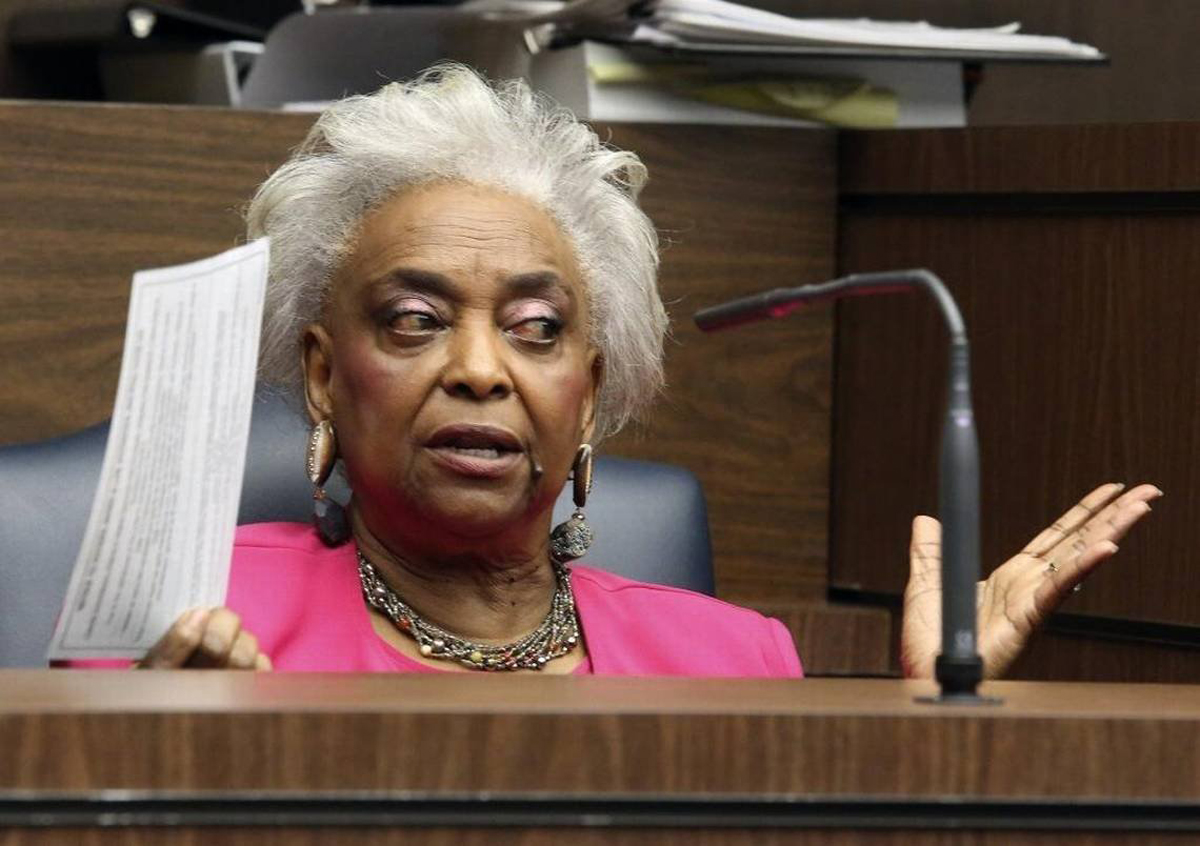 In Arizona, Sally McRINO inappropriately – in McCain style – CONCEDED to Code Pink Tutu-Wearing Pedo-Protecting 60's Stewardess despite the clearly fraudulent vote.  Did she thereby SNUFF OUT the "SOMETHING BIG"?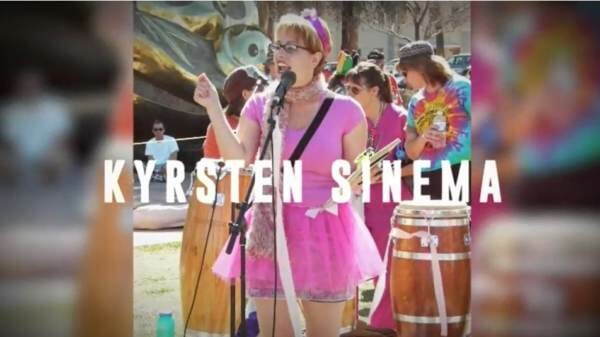 Secret Democrat Jeff Flake ALMOST passed legislation protecting Robert Mueller. Have the combination of Democrats and RINO Fake Republicans forced "SOMETHING BIG" into a holding pattern?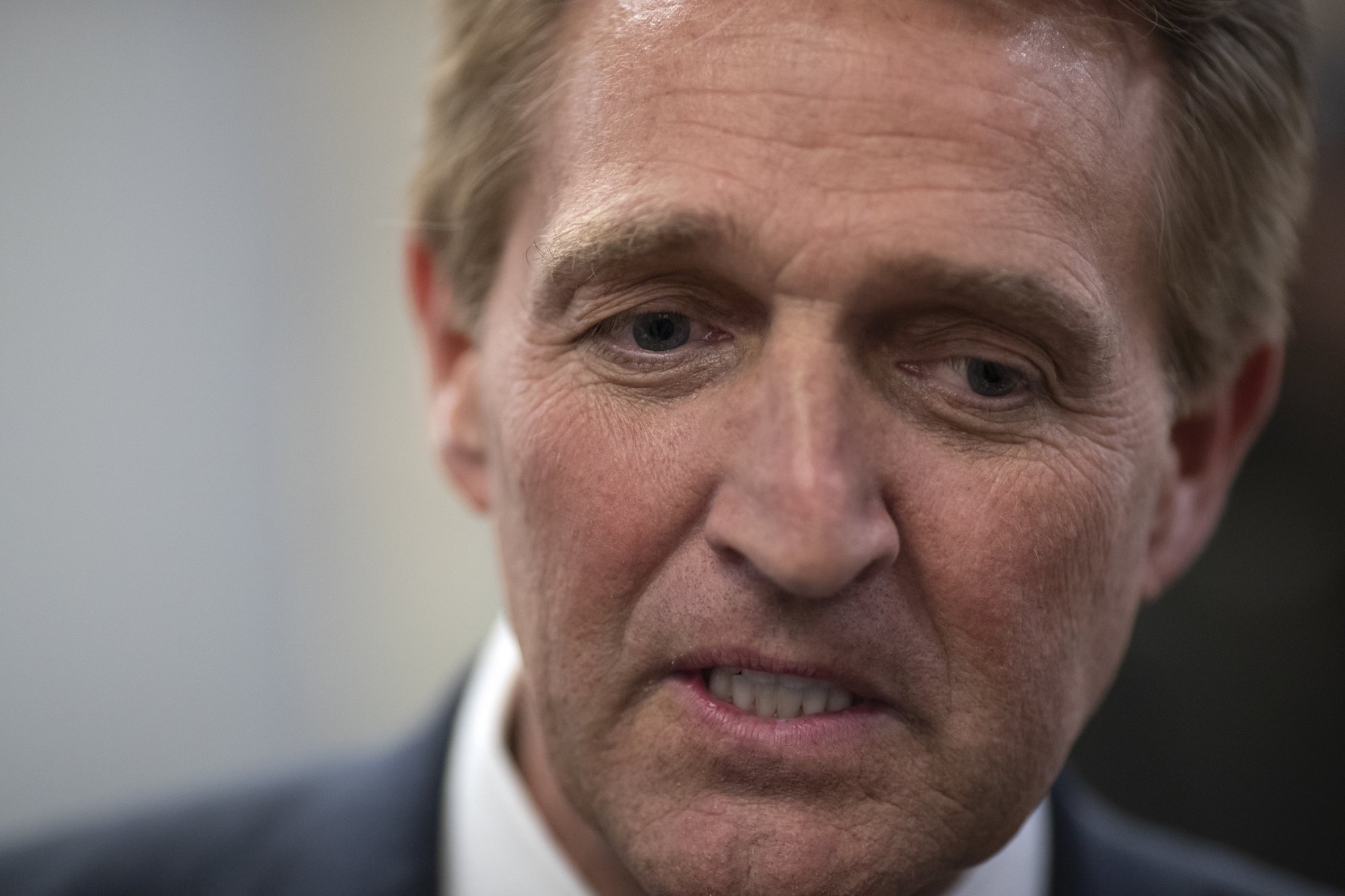 Or are the doom and gloom crowd RIGHT? Is it a fact that there IS NO "SOMETHING BIG"?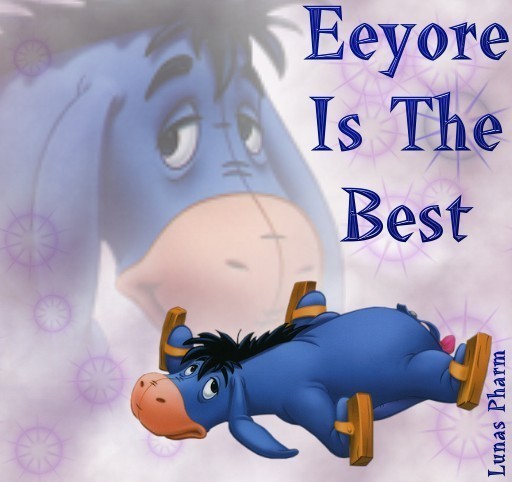 But seriously – what do you think?  Has Q blown this one?  Or is the opposition DELAYING THE GAME?  What is the "SOMETHING BIG", and when does it get here?  Or did I miss it?
W