Ahhhhh Conan. One of the most oft-repeated movie clips of all time.
But it begs the question…if we got to ask Conan what the next best thing in life is, what would he say?
Well, he might tell us that it's triggering easily upset liberal snowflakes. After all, it's devilishly fun, isn't it?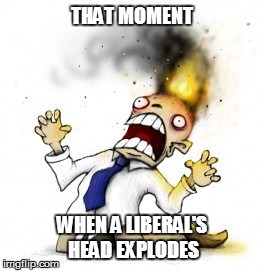 For one thing, it take so little effort.
Bless their black little blood-pumping muscles, they'll freak out over just about anything (liberals don't actually have "hearts", you see. Any similarity is purely superficial <—— remember this for the "PS" at the end.).
Moreover, POTUS has turned the trolling of liberal reactionaries into a national past-time! In fact, he is such a master of it that just his name ALONE reaps devastation amongst the sheeple of the left…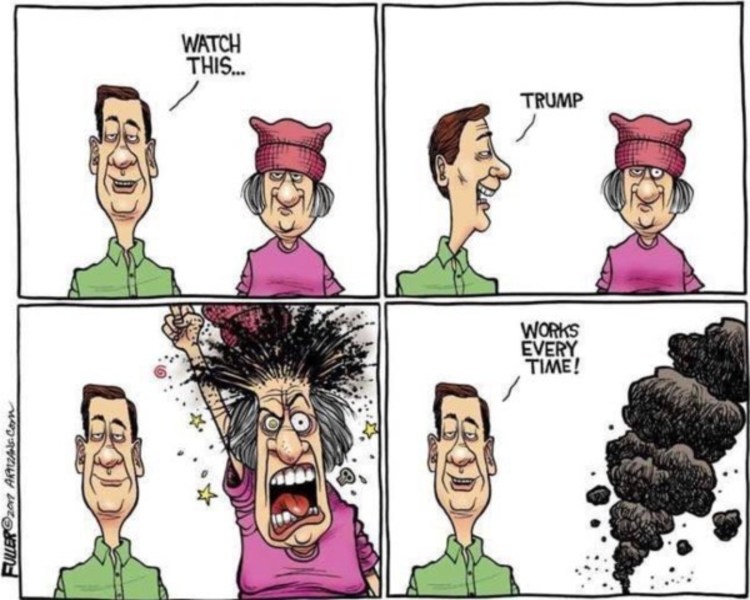 The amazing thing is, it's been YEARS now and this still works! Which begs a lot of questions, like…
Are liberals really this stupid?
Well, yes.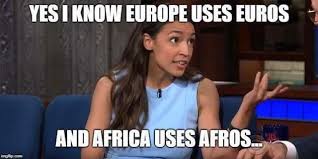 Wait.
What I mean is, are liberals really that gullible?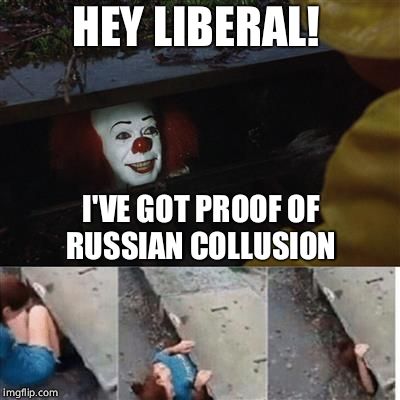 Duh! Yes, of course they are! Just look at CNN. Leftists actually WATCH it like it's real, FFS.
Here's another one….
Are liberals really so self-UNaware?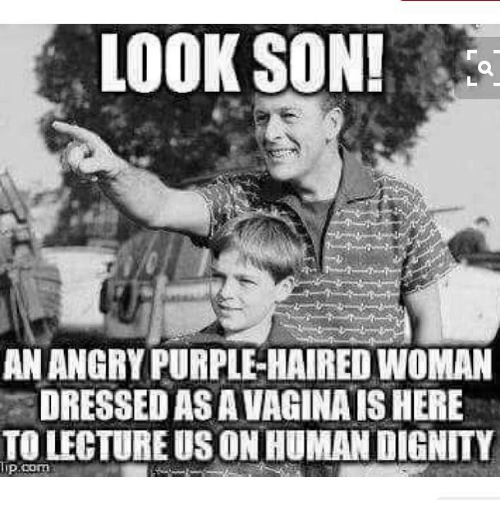 We'll put a definitive yes down for that one, too.
How about….do liberals care about being inoffensive as much as they care about NOT being offended?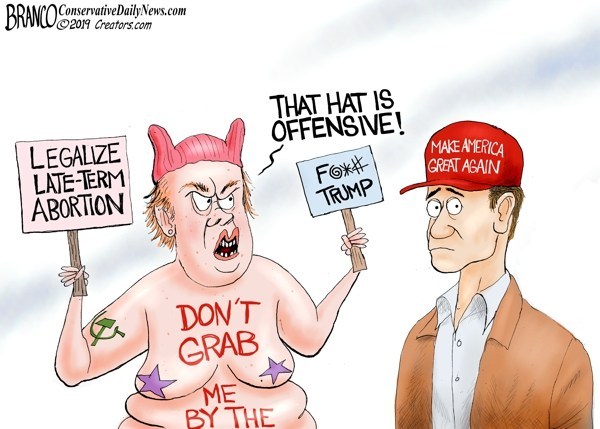 Ok ok….settle down. Just settle down, now!
We'll pause here to allow you to collect yourself before we continue…
Ok.
Let's try a different approach. Let us examine the liberal mind. Yes! That's it!
Here is a good model….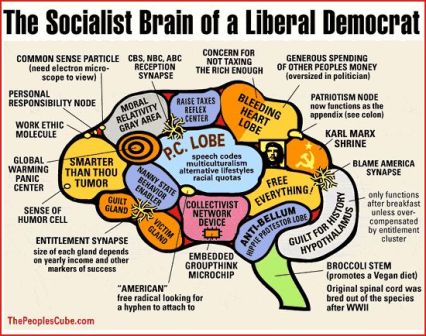 Wait…..that's no good either.
I mean, as accurately representative as this is, it's still not getting to the core question I am trying to get at with this piece. And that question is:
Why are "progressives" so angry?
Well, if you look past their stupidity, their gullibility, their lack of self-awareness, the hypocrisy of their fake outrage, and the make-up of what constitutes their minds, there IS an answer. And here it is….
They are politically, economically, and socially losing the war they are imposing on America and the rest of the world….and while they can't "see" it, they do SENSE it at an animal level (which is their norm, btw)…
….and sensing it (but not understanding it) is precisely why they are increasingly afraid and angry. Like this little guy right here…only worse…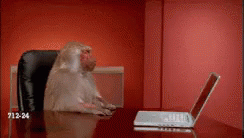 What you have to understand is the "arc of history" and how liberals "see" it vs. how normal people see it.
And to do that, we have to go all the way back to when today's liberal leadership were in their formative years…
…which is to say the 60's…and the Vietnam war era.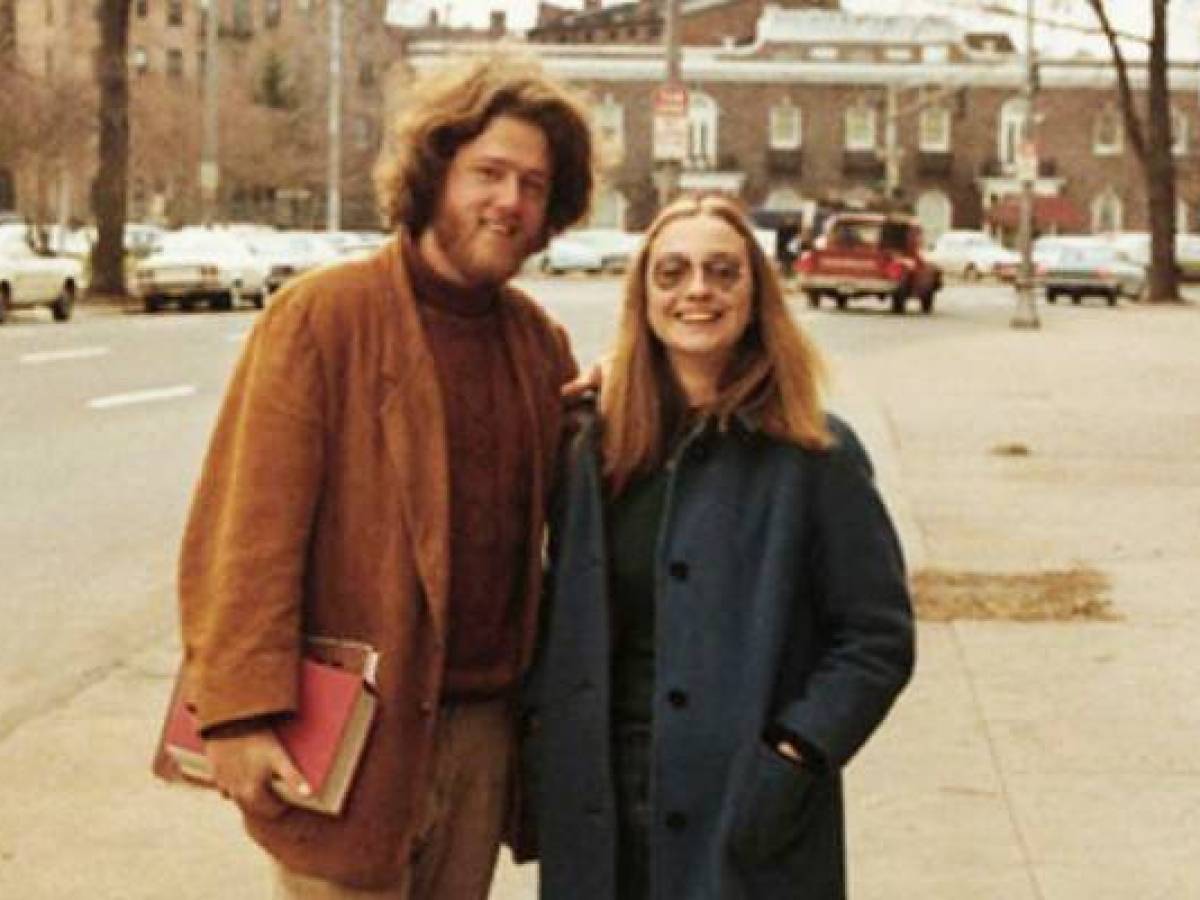 See these two pot-smoking "free love" leftist hippies right here?
They and members of their leftist-minded, Marx-loving generation decided that THEY were the "enlightened" ones in America who would "lead" America into an "enlighten" (aka "woke") future…
….whether America liked it or not.
This…the '60's….is the time things began to change for the radical worse. Jimmy Carter was supposed to kick things off with a progressive bang, but all he managed to do is lead America into despair and despondency following the Vietnam war (which was started and escalated by democrats, btw).
Then Reagan was elected, turned the economy around, gave America hope for our future, delivered the final coup de gras to the Soviet Union, and became a national icon in the process…the first of MANY things that enraged the entitlement-minded left.
From here, dear reader, you know who was President and when, so let's cut to the chase.
Ever since the 60's….and ESPECIALLY after the Clinton hippies won the WH, the entitlement-minded left has believed that THEY were on the "right side of history" because of the "Vietnam protests" and the outcome there. Remember, they have always believed they were the SMAHT ones.
Thereafter, EACH GOP President was a "mistake" that needed correcting.
And after the Clintons, well THEN Bush "STOLE" the election from Al Gore, and he went to war. And this proved very key, because…
Bush 43 and the Iraq war ALLOWED THE LEFTIST HIPPIES TO RELIVE AND RE-CELEBRATE THEIR ANTI-WAR YOUTH. And it allowed the youth of the left to ideologically BRAND (and count) themselves as members of that tribe. Remember the comparisons? The daily news cast "body counts"?? The street protests? 2004-2007 was like the 60's all over again.
Once again, liberals were "on the right side of history". Then came Obummer and all of his corruption, and liberals felt they were back on track.
Ahhhhhhh, the Oblahblah years….the smooth-talking fake imposter formerly known as Barry Soetoro….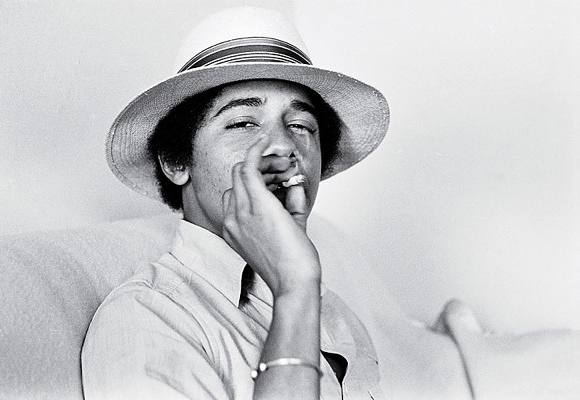 By the time this jackass (above) got elected, the entire liberal media had given up any pretense to objectivity. Their collective hatred for Bush 43 knew no bounds, and in the wake of that fiasco of an administration and the subsequent ascension of this POS, the leftist media LITERALLY worshipped this come-from-out-of-no-where Chicago marxist.
Now, I'm not gonna delve into all the things that were wrong about this commie-Muslim sock puppet, but I DO want to harken back to a reply I made to the Wolf yesterday in recounting the US electoral history from the time this America-hating poser was elected. QUOTE…
Here is the record:
2008 – Obama is elected and democrats control both the House AND a have a super-majority in the Senate
2010 – Democraps lose control of the House
2012 – At the Fed level, the result is a status quo "push", but dims are CRUSHED on the downballots
2014 – Dims lose control of the Senate; Obama politically isolated
2016 – America completes it's rebuke of the left delivering the WH and both chambers of Congress to the GOP
2018 – dims win the House by slim margins after a record number of GOP reps "retire"
END QUOTE
So let's summarize things from an early 60's American commie's POV…
First, Carter is a joke and Reagan defeats Soviet communism. 🥵 Then following the Clintons….who GREATLY benefitted from, and took credit for, the longer-term economic policy outcomes of Reagan….Bush "STEALS" the election from Gore. 😡😡 Then Bush goes to war. 😡😡😡 Then Bush "unfairly" "Swift boats" John Kerry, costs Dan Blather his anchor job (remember…we're thinking like a liberal here), and wins re-election. 😡😡😡😡
Then came their Messiah….Obunghole….along with a sycophantic leftist media that wasn't about to investigate or call attention to any of what was a PLETHORA of scandals, irregularities, and outright illegalities of that Administration.
And finally….at long last….their true blue wet dream! A 2nd coming of the deeply corrupt Clintons…..their fellow 60's journeyman flower power couple!
And what's more, they were TOLD by what had by then become a lying, sycophantic, completely unrealistic and totally unobjective liberal media that THIS time Hillary could not possibly lose…
….the ultimate PROOF they were right all along….the first female president following the first "black" president!
Ahh glory!
But remember….
Obama had lost the House. 😡 Then the state legislatures and governorships. 😡😡 Then the Senate. 😡😡😡
America had been signaling since 2009…when it got a taste of the coming leftist socialism via Obummercare and "you can keep your doctor if you like your doctor" lie of the Obama administration….that it was REJECTING the Obama/Clinton left.
See…the liberals saw this. They knew….just as they know now…that America is REJECTING THEIR COMMUNISM (currently disguised as "socialism"). But they wanted to believe….SO BADLY…in the "dream of their fathers"…..a "socialist" America…that THEY are history's sweepstakes winners.
So when President Trump defeated Hillary…when they hadn't even considered the possibility, not for even a MOMENT….
…..they went completely berserk. Insane. Unhinged!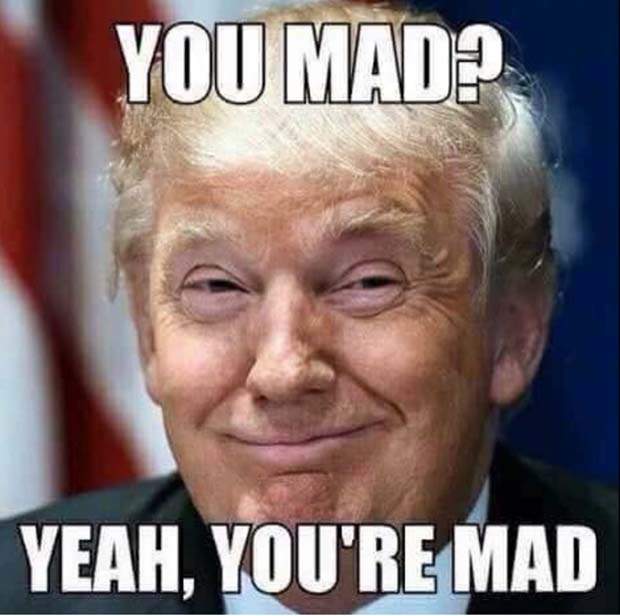 .
It was a full on, total and complete mental breakdown…😭😭😭😭😭
Followed by pure, unhinged, delusional hate and vitriol…🤬🤬🤬🤬🤬
Here….this video is a pretty good representation of what happened….
In short, liberals are so angry because they have allowed themselves to believe in an "arc of history" that doesn't exist, but they think it does.
They actually believe that America can and will give up the things that make us Americans. And that, if we won't, they have the power to force us to do so.
They also swallowed the lies the sycophantic Obama media pumped out at them every hour of the day for almost a full DECADE. They gave in to the worship of a fraudulent messiah….instead of the real one….and they are bound and determined to be proven "right"….that THEY are on the "right side of history"….no matter what it takes.
No matter what it costs.
Having been played for the stupid fools they are, they are now fully invested and cannot stop themselves from going over the electoral cliff. Their anger….which in part should rightfully be directed at their own media….(for, among other things, not pumping the brakes and setting some realistic expectations….ie. That Trump could win)…..and also themselves for being WHO they are (which is to say, total idiot FREAKS)…is instead directed at normal, sane America.
Remember….they are NOW saying Trump SUPPORTERS are what's wrong with America!
If I'm right…..and I can assure you I am (…you know this yourself, dear reader, as you could very easily have written this had you set yourself down to do it….)…then POTUS' re-election is all but assured.
Why?
Hey, I don't have time to show you right now how the liberal media has lost most of it's credibility and no one who matters is listening to them anymore. And the economy. And jobs. And unemployment rates. And global trade resets that will stretch out the US economic expansion until well after the 2020 cycle. And etc. And etc. etc. etc. etc etc ad naseum.
And I haven't even mentioned AG Barr. Whew!
So for anyone who was wondering why today's leftists are so angry and unhinged, the answer is 3 generations of them are seeing a lifetime of belief and hope crushed before their very eyes.
All that work, sacrifice, and effort is getting turned around and defeated. They suspect…but don't realize…they have bought into an "arc of history" that is total bullshit…one which is unraveling for them as you read this. (Oh yeah….and they know that if AG Barr is for real…and he is….then most of their party leadership is headed for prison, and their national election hopes go into the shitter for a very, very long time right along with them.)
If they applauded when Obama went on his world tour apologizing for America…and they damn sure did…. then it's easy to understand why they would be enraged by a genius who is Making America Great Again, crushing the leftist hopes of at least 4 decades +.
That, and Kubler-Ross model. 😉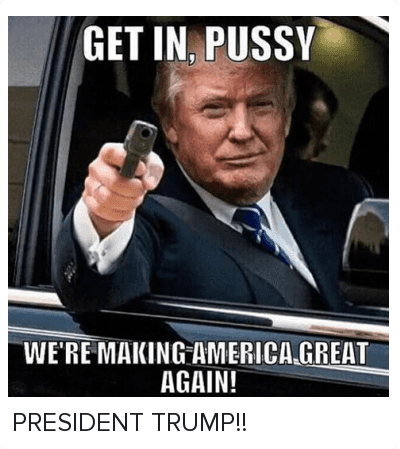 PS – Odd, isn't it, how the alt-right media NEVER talks about this….the "arc of history" and how liberals view it? Here's a question for you…
Is that just missing the big picture, or something else? If you've seen this idea presented before, I'd like to see the source. Please and thanks. And if it has, why hasn't it been spoken of more often?
PPS – That dem debate tonight? Yeah…about that…
.
.
.
.
.
.
.