We need our President. We need to see him and cheer for normalcy and what is right and good in America. After two nights of the most bizarre public policy to ever grace a stage……. we are due.
So pack your suitcase and come with me on the Trump Party Bus.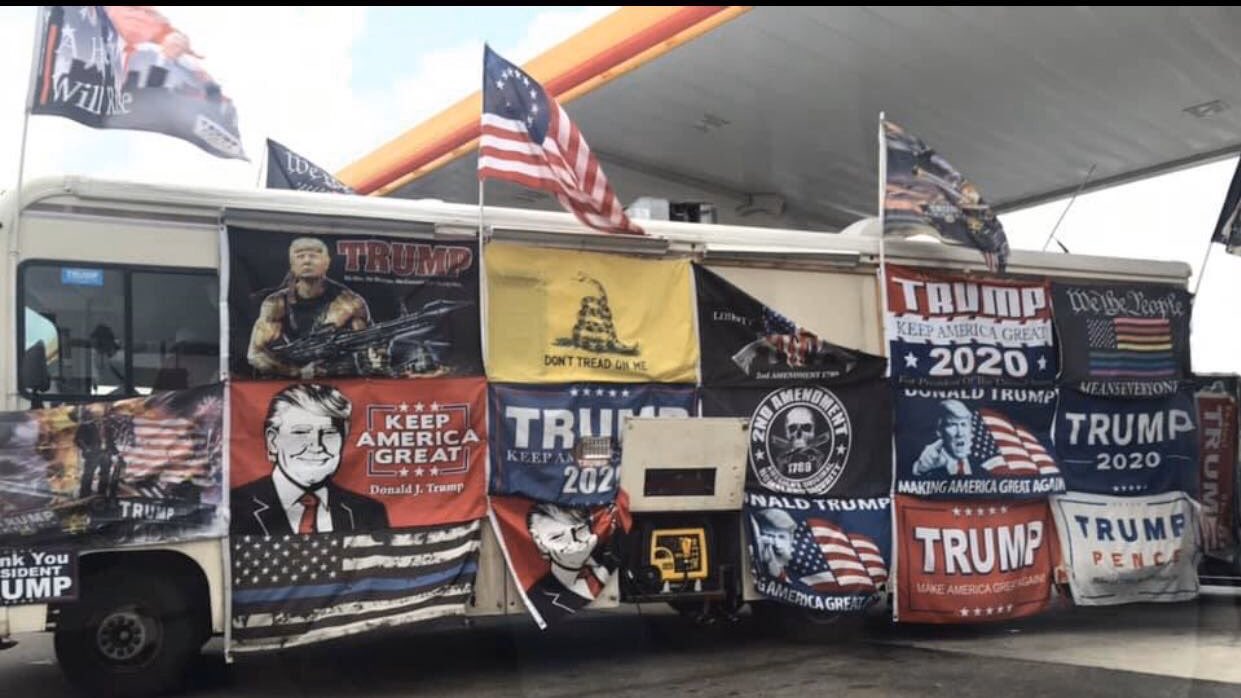 Executive decision, QTree needs to form our own PAC so we can have a party bus. Oh, the other blogs would be so jealous.
RSBN has already landed in Cincinnati. We will start our MAGA Thread early in the AM because we all need a reprieve from Dems insanity.
We just landed in Cincy for tomorrow's @realDonaldTrump rally! Join us live tomorrow for all day coverage! #TrumpRallyhttps://t.co/JxfIW9MpSv

— RSBN 🇺🇸 (@RSBNetwork) July 31, 2019

Golden State Times is also on board.
Join us LIVE: President Donald Trump MASSIVE Rally in Cincinnati Ohio, Make sure to Please SHARE the Stream smack the 👍 and Set the reminder (notification)
WATCH: https://t.co/noiKxqiA5P

— GoldenStateTimes.com 🇺🇸 (@Goldstatetimes) August 1, 2019

Thank you to Leslie Eastman on Twit for a perfect description. This evening will be a "palate cleanser" for us. As Volgarian put it, after the Dem debates we needed a hot shower, a stiff drink and ibuprofen. President Trump will fix our mood.
What are we going to cook tonight????? I think we might need a Rally Recipe thread. Kind of like tailgating recipes but with "MOAR SAUCE"!!!!!!!!
Please feel free to drop pics and comments all day long. We will edit and update as needed.
QTreepers have been terrific over the past few days. Appreciate all the contributions.
End