Welcome to the Friday OPEN THREAD at the QTree! What a week it has been. Thank you for the Thursday hand-off TrumpIsMine. What would we do without FLEP's News Roundup to keep up? Thank you, Flep. Hat tip and a hearty thank you to all contributors and the lurkers!
We don't believe in political correctness at QTree. Free Speech is practiced here. ENJOY IT. Use it or lose it. Important Guidelines are outlined here in the January 1st open thread, with an addendum on 20191110. In other words, please keep it SOMEWHAT civil. We have a new board – actually a new SITE – called The U Tree – where people can take each other to the woodshed without fear of censorship or moderation. NOT HERE. This board will remain a REFUGE for those who need civility, either some or all of the time. That's life at QTreehouse as we glide into the weekend.
What a week we've had. We started with the Bolton Blow-Up and have been living with ShaMMMpeachment all week long, but our team has been terrific. We've fallen in love with Patrick Philbin and are ready to nominate him to the Supreme Court.
We've learned all about the Coronovirus this week but can't decide how bad the virus really is. Let's say, we're not going a cruise ship around China South Seas, anytime soon.
The President signed USMCA, creating the largest trading bloc in the world between Mexico, USA, Canada. The deal was long overdue.
Along the way, in his spare time, the President decided to release the Middle East Peace Plan. No way anyone could have watched the ceremony without shedding a tear.
We've traveled to a raccous rally in South Jersey! What a wonderful time. So many people reserved tickets, the entire summer beach town of WildWood reopened. Every restaurant, hotel, and bar was full. What a rally!
The President also made a stop in Michigan, to spread the cheer about USMCA, and had a rally in Des Moines, Iowa, where we got to stopped to visit with a few friendly people.
Today is the LONG-awaited BREXIT and we all wish we were in a pub with our buddy, ChurchMouse, sharing a pint.
We'll follow the Super Bowl over the weekend. Monday is the Iowa Caucus and get ready for Tuesday, The State of the Union!!!!!! Hard to believe that Davos was was only 8 days ago…..
Are you tired of winning? Are you tired of trying to keep up with our President? Rest up, because we're definitely on that Wolfie Rollercoaster.
SPEAK THE FIVE WORDS BOLDLY TO OUR PRESIDENT!, "I AM PRAYING FOR YOU!" He needs our prayers and help more than ever before!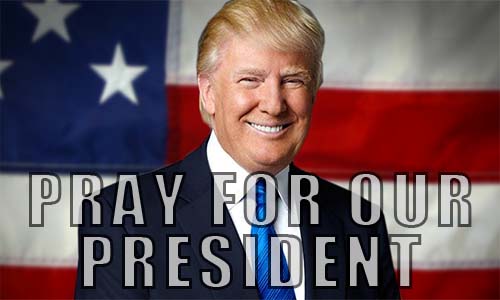 And remember….. it is time to drain the swamp in DC and LOCALLY. Please make a commitment in the new year to attend a LOCAL board meeting for your town or municipality or school board. Get involved and make your presence known. Put your local officials phone numbers in your cell phone and call them once a week (or more often).
"Our movement is about replacing a failed and corrupt political establishment with a new government controlled by you, the American People." Candidate Donald J Trump
Also remember Wheatie's Rules:
No food fights.
No running with scissors.
If you bring snacks, bring enough for everyone.
Since most of us arrived here because we were "banned". How about this Grand Funk Railroad classic as our new theme song? After all, we're pretty much the American Banned, right?