By which the HIDING of Means, Motive and Opportunity are accomplished through the use of the most obvious explanation as a form of both misdirection and social persuasion
---
NOTE:
The following post was written back in late February of 2020, and was finished in the state you see below on February 29 at 12:50 AM. What I'm now going to do is show you that post, UNCHANGED, and comment further at the end.
Recall before you read this, the taking down of QMAP just recently – it's important.
---
---
THERE IS A SUBSET of "teachable moments"
that one could refer to as "red pill moments", and this turns out to be one of them. Earlier, I decided not to let the above news about a serial killer pass in the comments HERE without comment…..
LINK: https://wqth.wordpress.com/2020/02/27/dear-kag-2020027-open-thread/comment-page-2/#comment-412232
…..but I have now decided to "go bigger" so that our entire movement can prepare for what is to come.
It is my belief that EVERYTHING Q has "belabored as factual" is NOT part of the "disinformation", and thus will be revealed fully when the time is right.
ANTONIN SCALIA [187] is part of that truth.
---
Let's look more closely at that image…..
For Zoe…..
1161
John Brennan Killed Supreme Court Justice Antonin Scalia
Q
!xowAT4Z3VQ
15 Apr 2018 – 10:06:56 PM

8614095C-F745-4036-8460-1….jpeg

SC – Supreme Court.
RBG.
AS 187 / Clown Black (Brennan).
Q

Q Post 1161 from qmap.pub
If you go to QMap, this explanatory meme is given in proof for the post:
I'm not going to get into the theories of John Podesta's potential involvement in any way. What I want to demonstrate is simply that the combination of EXPLOITABLE PLAUSIBILITY PLUS ACCESS (opportunity), CUI BONO (motive), and the most basic RESOURCES (means), are enough to CHANGE THE EQUATION on certain potential homicides which are PLAUSIBLY dismissed as "natural causes".
---
Let's start by looking at that serial killer more closely.
You can go to the link and read it all, or see part of it below.
LINK: https://www.dailymail.co.uk/news/article-8047403/Serial-killer-illegal-immigrant-tied-THOUSAND-unexplained-deaths-indicted-murders.html
CONTINUED HERE: https://www.dailymail.co.uk/news/article-8047403/Serial-killer-illegal-immigrant-tied-THOUSAND-unexplained-deaths-indicted-murders.html
---
I urge you to read the rest at the link above.
Here is the critical part:
Many of the deaths now attributed to Chemirmir were first listed as deaths by natural causes as no foul play was suspected.

However, once he was identified as a suspect in Harris' death in March 2018, detectives began reviewing hundreds of natural death cases to attempt to identify other potential victims.
Notice how DIFFICULT it is to separate the SIGNAL of "forcibly induced natural causes" from the NOISE of "natural causes". Old people stop breathing and they die – this happens all the time.
But when it is FORCED to happen RIGHT NOW, because the TIMING benefits somebody, it's MURDER.
Barring the presence of a NANNYCAM – meaning a hidden security camera watching either children or the elderly – it is wickedly hard to prove such a murder.
And speaking of NANNYCAMS, is incredibly useful to read the following two articles:
Chinese woman arrested at Mar-a-Lago while Trump was in town
LINK 1: https://www.palmbeachpost.com/news/20190402/chinese-woman-arrested-at-mar-a-lago-while-trump-was-in-town
Woman arrested at Mar-a-Lago had device for detecting hidden cameras
LINK 2: https://www.cnet.com/news/woman-arrested-at-mar-a-lago-had-device-for-detecting-hidden-cameras/
This woman was almost undoubtedly some kind of Chinese spy – either an amateur working for pros, or a pro disguised as an amateur. In any case, this was a STATE-LEVEL OPERATION. You can be certain that the CIA has AS GOOD or BETTER EQUIPMENT.
This woman had EXACTLY what would have been needed as part of any state-level murder of Antonin Scalia.
NOW – let's look at the Scalia case.
LINK: https://nypost.com/2016/02/13/supreme-court-justice-antonin-scalia-dead-at-79/
You won't get much out of this article, except for a Trump tweet (very interesting)…..
…..and the following section, which leads to much more interesting stuff.
Antonin Scalia, the longest-serving justice on the Supreme Court, was found dead Saturday at a luxury resort in West Texas, officials said.

The body of the 79-year-old leader of the court's conservative bloc was discovered in his room at the Cibolo Creek Ranch after he failed to show up for breakfast, the San Antonio Express News reported.

Scalia died apparently of natural causes. He had arrived at the ranch on Friday and attended a private party along with about 40 people.
The link in this section goes to an EXCELLENT article in the San Antonio paper:
U.S. Supreme Court Justice Antonin Scalia found dead at West Texas ranch
LINK: https://www.mysanantonio.com/news/us-world/article/Senior-Associate-Justice-Antonin-Scalia-found-6828930.php
This link has DOZENS of photographs and detailed information.
There is also ANOTHER article by the same paper, with more photos, including of the actual suite used by Justice Scalia.
Inside the West Texas ranch where Antonin Scalia was found dead
LINK: https://www.mysanantonio.com/news/local/texas/article/Inside-the-West-Texas-ranch-where-Antonin-Scalia-6829290.php
Additional photos give a strong idea of (1) how remote and isolated this ranch is, and (2) how approachable from all sides, by trained operatives, it would be, at night. It could also be under nearly perfect satellite surveillance at all times.
But who knows.
It's a strange and lonely ranch. Who knows what kind of things go on there?
W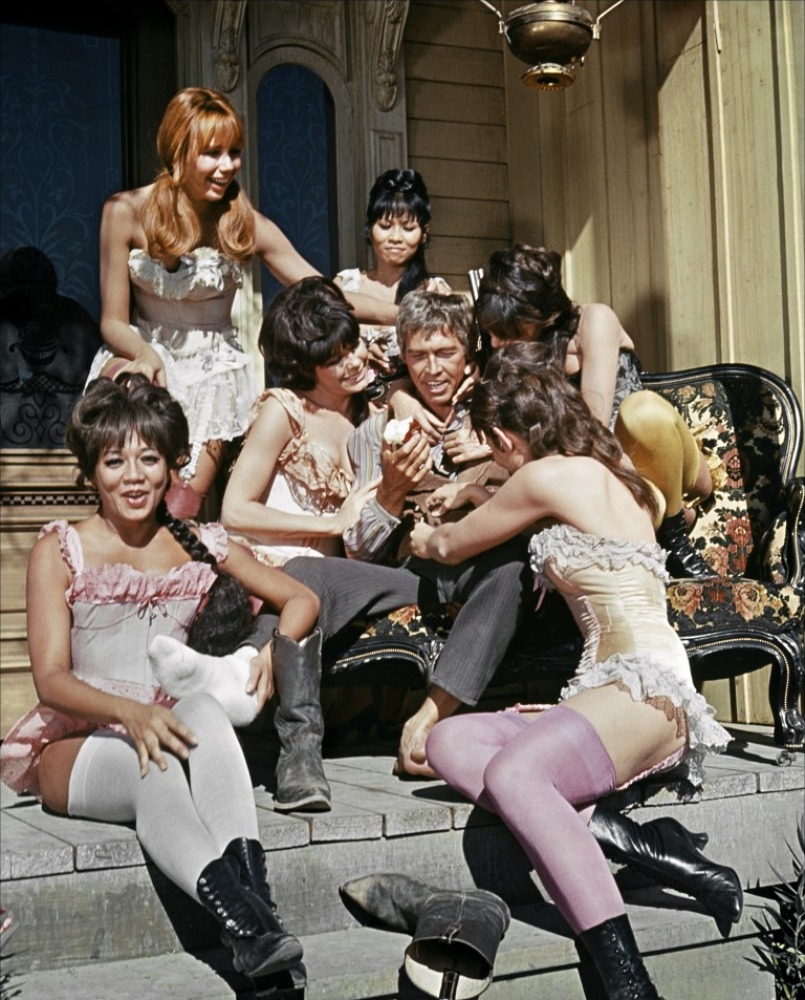 ---
/end of 2/29/2020 post – beginning of 9/22/2020 post/
I am revisiting this post, and finally publishing it, in light of RBG's passing, but even more in light of Sadie's comments about "double" theories of RBG.
I do not personally subscribe to these "double" theories, but I find them extremely useful as (1) likely disinformation to protect actual politics and scandal around RBG and SCOTUS, and (2) helping us to examine RGB more closely, in relationship to Antonin Scalia's passing.
Their close friendship was likely pivotal, but not in a bad way as far as RBG was concerned. I believe they were true and deep friends. Sadly, but logically, and understandably, it is the job of intelligence agencies to exploit such relationships. I repeat – it is their JOB. That job is generally good, but it can be abused.
Back to "double" theories.
For example, thanks to examination of the "double" theory, and in particular the facts around RBG suddenly doing several dramatic things immediately AFTER the November 2014 election, it becomes quite clear TO ME that her end-life was highly managed by aides, DNC big-wheels, and potential operatives of all kinds.
Note that a DNC official who got RBG to officiate her WEDDING in August is now being BLAMED by many Democrats for Ruth's death by COVID – which is not in evidence, but which could easily be true, and could even more easily have been covered up – "because DNC OFFICIAL".
LINK 1: https://www.dailydot.com/debug/rbg-officiates-wedding-bride-blamed-death/
LINK 2: https://www.dailymail.co.uk/news/article-8749607/Ruth-Bader-Ginsburgs-public-appearance-Justice-officiated-wedding-family-friends.html
People of Ruth's age and medical condition are extremely vulnerable, but it is very hard to "assign blame". When I had probable COVID-19 in January/February of 2020, I was WITH 80 and 90-year-old people immediately before and afterwards, and in the middle of my infective period, I decided not to visit a nursing home filled with such people, who I would have interacted with DIRECTLY.
And yet, at the event where I most likely GOT the disease, several people in that HIGHLY VULNERABLE age group didn't catch anything. This is very similar to the "novel coronavirus cruise ship" – a VERY well-studied outbreak of COVID-19. Transfer of the disease in that case was highly random and not super-easy, and spared many people who one might think would have gotten it.
LINK: https://wattsupwiththat.com/2020/03/16/diamond-princess-mysteries/
After the 2014 election, RBG underwent risky major surgery, changed her style of glasses to much thicker ones, and began wearing gloves more frequently. In my opinion, the gloves were used to hide the IV marks on her hands. Joe Biden – similarly being abused as a kind of "power carcass", cannot hide the IV marks and bruises. This was very enlightening to me.
Yes, it's not exactly unexpected. No, it's not as sexy as a "double". But it's still very useful information, because it HELPS TO SHOW MOTIVE.
After the 2016 election, similarly, RBG was whisked off to somewhere (I think it was Nevada), and there were interesting medical leaks to the anon community that she was undergoing VERY expensive therapy at a VERY exclusive facility.
Clearly, holding RBG's seat became a BIG DEAL after both the 2014 and 2016 elections failed to produce a favorable climate for her replacement by somebody MORE LEFT-WING. Thus, I believe that her seat was pivotal in ways which were not "fixable" by just any replacement. I am now thinking that it is likely because she was a tactical investment by CIA to spy on SCOTUS in general and Scalia in particular, and Obama and Brennan were loath to replace her with somebody more centrist (and perhaps not a CIA asset) like Merrick Garland.
Which ALL leads to where I am now.
I think it's possible that *SOMEBODY* has evidence that the TIMING of Scalia's death was not an accident.
A lot more was riding on it than just some jewelry and cash in a nursing home.
I am not ready to rest my case. In fact, these are just my opening arguments.
And I'm still running down more facts.
W
See also:
LINK: https://wqth.wordpress.com/2019/01/06/the-rbgq-color-space/