Free speech, yada, yada, yada. But don't give Komrade Kamala any excuses to shut us down. This has been addressed elsewhere.
YOU KNOW THE DRILL.
Give them nothing but one more day to rue, and the wailing and gnashing of teeth.
Remain CIVIL and possibly even GENTEEL.
Today, we have only TWO SHORT LESSONS in WOLFTHINK.
---
ACB vs. The Climate Commies
The following is an extremely important article – and more reason why the left will go nuts on ACB.
Barrett's views pose challenge to climate regulations
by Abby Smith, Energy and Environment Reporter | | September 26, 2020 06:23 PM
LINK: https://www.washingtonexaminer.com/policy/energy/barretts-views-pose-challenge-to-climate-regulations
First the introduction:
Amy Coney Barrett, President Trump's new Supreme Court nominee, is a reliable conservative juror likely to take a narrow reading of the Environmental Protection Agency's authority to control carbon emissions.

That view, shared by several of her future conservative colleagues on the high court, could make it challenging for a Joe Biden administration to push the bounds on tackling climate change through the federal agencies without new legislation from Congress.
After several paragraphs of scaremongering, the money quotes – the substance – are at the end:
Barrett, like her former boss Scalia, is what's known in the legal world as a "textualist," believing that the Constitution and other statutes should be interpreted with the original intent of the text in mind. It's a more rigid interpretation than some more liberal jurors, who see the Constitution as a living document, the interpretation of which can evolve and adapt over time.

Legal observers have suggested that Barrett could also take a more limited view of how much leeway the courts should offer to federal agencies in interpreting ambiguities in the law.

A 1984 Supreme Court doctrine, known as Chevron deference, generally allows agencies to interpret their own authority if the statute is unclear, so long as that interpretation is "reasonable." Conservative justices such as Justice Neil Gorsuch, another textualist, have openly questioned that doctrine.

Reconsidering or limiting Chevron deference could further narrow the authority of federal agencies, which is particularly important for climate change, a subject that environmental statutes such as the Clean Air Act are largely silent on.
Any Coney Barrett is going to be KEY in reining in the Soviet Deep State which took over SCIENCE during the tenure of Soviet dupe Jimmy Carter.
Allow me to explain.
Part 1 – Media Control of Science
Notice in the first Trump-Biden debate, that Chris Wallace tried to CORNER Trump on his disagreement with MEDIA-CONTROLLED SCIENCE on the subject of "climate change".
Media control of science is a KEY CONCEPT that most Americans are absolutely unaware of.
Most Americans simply do not understand that….
The MEDIA dictates scientific opinion, not the other way around.
Yes, you heard that right.
Opinion is a SOCIAL PROCESS, and SOCIALISM understands how to control opinion – EVEN scientific opinion.
But but but but but……..
Yes, it's true that, for most of science which is not of concern to socialism, the only media control is political and not strictly science-related – to make scientists swear fealty to whatever racial and gender concepts are "in vogue" and "required" to get a job.
However, it gets worse from there.
Some science which conflicts with socialist GOALS and DOCTRINES – which can even be FALSE for political reasons – must be controlled. Studies on race and gender are, under American socialism, subject to control. Thinking on LGBT was CHANGED BY POLITICS – not by science.
In fact, that is a good place for me to note something very important.
MEDIA CONTROL OF SCIENCE is easiest on contentious issues where SCIENCE does NOT have a definitive answer. This is the easiest place for POLITICIZED SCIENCE to come through with answers, when real science cannot.
Ironically, CLIMATE was identified as a powerful social manipulator, but poorly understood in the long range. It was PERFECT for socialist control of people.
Where we should have slow and patient science, not having answers yet, socialists have instead "incubated" a kind of "cuckoo's egg" science in its place. This "Fake Science" offers simple, "fear-is-a-virtue" answers in an area that is contentious, so it is very difficult for rational people to "shout down" a MEDIA which chooses the fear-mongering answer for POLITICAL OR FINANCIAL REASONS.
Now, there ARE more legitimate reasons for the "state" to control science, although this is abused as well. Some science which has profound implications – military, economic, or technological – must also be controlled. Certain things are NOT allowed to be discussed in the open literature.
However, climate and environmental science are NOT in that category. At least, not MUCH is in that category.
Note that SOCIAL FORCES were used by activists to control first environment (legitimate, but over-regulated ON PURPOSE) and then "climate" – the latter being a complete scam. Trump GETS THIS DEEPLY.
Let's go back and look at what ACB will likely be UNDOING.
Part 2 – Soviet-Imposed Socialist Controls Through Science
Remember "Earth Day"? Oh, I do. I was a SHILL for it, in my youth.
The most amazing ideological child abuse recollection of our time! ADMISSION Eventually, it had to come out. I – notorious anticommunist Wolf Moon – was a communist SHILL as a youth. Of course, I didn't realize at the time that I was shilling for communism, and perhaps other things, both good and bad, but that …

https://wqth.wordpress.com/2019/09/03/i-was-a-teenage-scare-wolf/
Yup. I SHILLED FOR EARTH DAY. This was not uncommon. This was every bit as political as having students protest against weirdly coincidental and sketchy "gun violence", except that "saving the environment" seemed like such a nice thing – how could it be political? How could it be bad? How could it be dangerous?
BUT IT WAS. We simply didn't see the END GAME.
Consider how far socialists moved in just 6-10 years, from the cultural victory of installing "Earth Day" on the centennial of Lenin's B[earthday] in 1970, to being able to control American industry without even a congressional hearing, through Carter's EPA bureaucracy in 1980.
Ten years.
Nixon was cornered. Ford was irrelevant. Carter was controlled. Reagan was deceived.
In just a few short years, the Soviets and China had significant control of the United States by INFILTRATION, NOT INVASION.
If you want to play in the big leagues, you have to know what strategies the other side plays TIME and TIME and TIME again. COUGH. Knowing that the FAKE NEWS is actually on China's side helps. Knowing that the FAKE NEWS has been there a LONG, LONG TIME helps even more. Playing long ball …

https://wqth.wordpress.com/2019/08/24/cornered-opposition-understanding-the-history-of-dragon-fuckage-with-the-eagle/
If we go back to STATED, WRITTEN, AGREED INTENT of the law, then you had better believe that nobody in America was thinking that unelected bureaucrats regulating CARBON DIOXIDE as a "pollutant" was a good idea, much less part of the deal.
And yet, here we are. American industry HOBBLED BY FALSEHOODS.
JIMMY. CARTER. WAS. A. STALINIST. DUPE.
Carter imposed everything the Soviets needed to bring America to heel, because the Soviets UNDERSTOOD HIM DEEPLY. They had forces in place in the Democrat Party and in Carter's personal life to make Carter do the right thing FROM THEIR POINT OF VIEW.
The Soviets and the AMERICAN MEDIA – which they influenced from behind – were able to get Americans to install a SOVIET BUREAUCRACY. Then, through CARTER JUDGES and CLINTON JUDGES, as well as CLINTON APPOINTEES, they were able to get this bureaucracy to grab more power than the laws ever intended for it to have.
Yes – JUDICIAL LEGISLATION. Part of the outcome of ROTATING BRANCH FUNCTIONS into an UNAMERICAN CONFIGURATION.
This is actually beautiful. daughnworks247 saw the beautiful thought that led to this larger realization, on today's thread about Lisa Page and David Bowdich, which was inspired by Sundance's post on the same revelations. The same post in text, for our low-vision readers…. daughnworks247January 12, 2019 at 12:31 pm Hey, the whole "Gross Negligence" is …

https://wqth.wordpress.com/2019/01/12/c3-how-dnc-communists-rotated-governmental-branch-functions-as-a-form-of-institutional-sabotage/
Judges legislating.
Legislators investigating.
Investigators judging.
See how that works?
SULLIVAN. SCHIFF. COMEY. It's all WRONG, because they MADE IT WRONG. It's a brilliant way to GAIN UNCONSTITUTIONAL POWERS.
There is only ONE PLACE to undo this damage – in SCOTUS. This is why the left is now absolutely opposed to undoing the DAMAGE that bench-legislating Carter and Clinton judges did, when they exceeded their authority and assisted the bureaucracy in accruing illegitimate power (bureaucrats JUDGING).
Part 3 – The Solution: Judicial Reset
President Trump and Mitch McConnell pulled off one of the greatest tactical "legal resets" in history, by making Obama hesitate to pass judges, waiting for a Hillary Clinton presidency. By THWARTING THAT CHEAT ELECTION and KEEPING THE SENATE, every judge which would have been appointed by corrupt Hillary Clinton was instead appointed by President Trump.
You don't think there was a plan? THERE WAS A PLAN.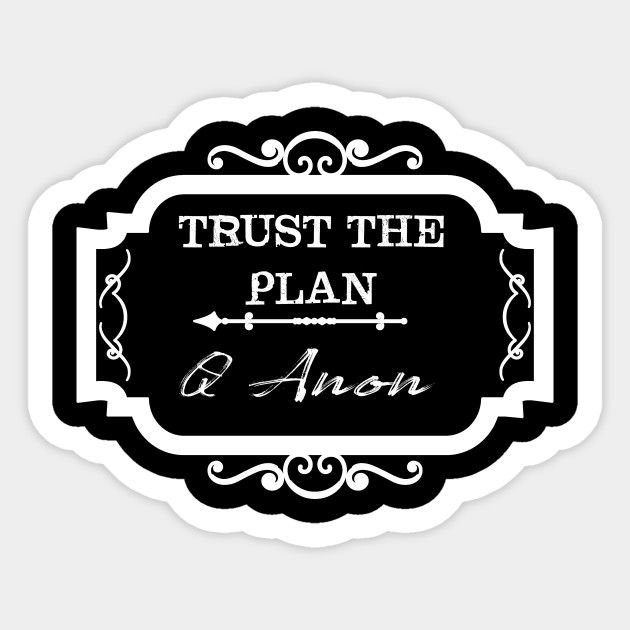 At this point, the RAGING LEFT can do nothing but threaten to install more corrupt judges by PACKING THE COURTS. That's COURTS, PLURAL.
To do that, they will have to win the election.
GOOD LUCK, TRAITORS.
Meanwhile, we need to get RECOVERY JUDGES on SCOTUS. Amy Coney Barrett is merely number three. There will be more. But in the meanwhile, we must defend Judge Barrett – soon to be Justice Barrett – with every ounce of energy we have!
GET YOUR T-SHIRTS!!!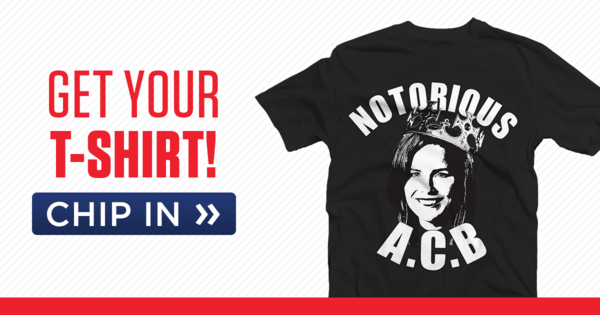 You can buy one RIGHT HERE:
LINK: https://secure.winred.com/nrsc/notorious-acb
And now – let's talk BOLSHEVIKS – like VALERIE JARRETT.
---
Bolshevism ≠ Judaism
One would THINK it was not necessary to deal with the idea that WORDS GENERALLY MEAN WHAT THEY MEAN AND NOT SOMETHING ELSE, but the sad fact is that there is so much "code" in the world of extremist ideologies like radical socialism, and in the racial and religious obsessions like antisemitism, and worse still in their propaganda and accusations, that one has to sometimes remind people how to distinguish lying propaganda from reality when BIG LIES hover nearby.
When Bolsheviks and antisemites are "on the ropes", they will both REACH for conflation as a final defense.
It takes CLARITY and unforgiving truthfulness to put this crap down.
So before I get to the latest revival of the old accusation by antisemites that "Bolsheviks = Jews", let's look at an easier, similar case that was recently beaten down the other way.
Let's go back momentarily to one of the more recent conflation defenses – the idea that that criticism of "globalism" was "antisemitic". In other words, this defense stated that "globalists" was code for "Jews".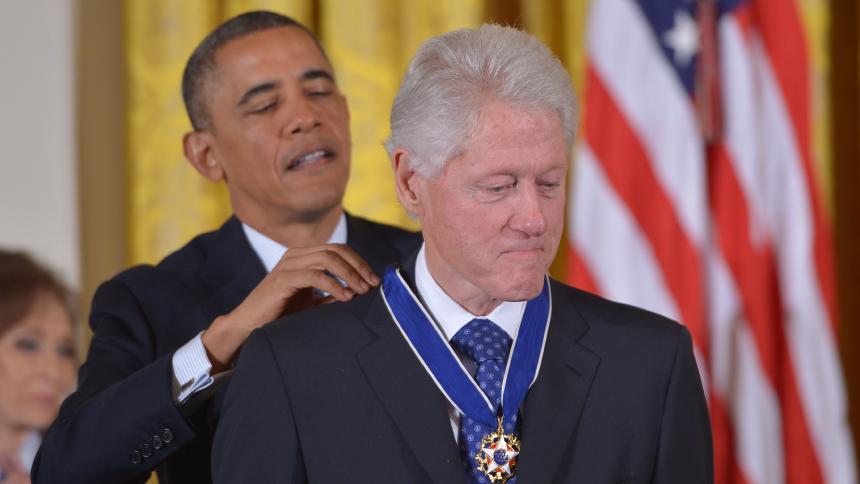 I always loved to shoot down that one, because it was just so easy. Most of the top "globalists" are clearly NOT Jews, starting (as I love to start) with one of the most outrageous globalists of all, Barack Hussein Obama, and running through every Obama hack and European leader one can imagine. Lagarde, Merkel, Hillary, Mogherini, I mean, you almost have to drag out Sarkozy – barely a globalist, in my opinion, to even get a live Jew in the bunch.
Kissinger? Yeah. I will give you that one. And like globalism, we're talking "almost expired".
OK, one may say. What about financiers and billionaires? There surely have to be some Jewish globalists there – right?
Soros? In my opinion, definitely a globalist, but not exactly a coherent one. He seems more of an outright socialist to me – even some kind of communist tool, but let's just call him a globalist anyway – maybe even a stereotypical one. We expect globalists to include a lot of people, and OMG there will be some Jews in the bunch. Even at the top.
Whoops! Sorry – must have been the headgear. *WINK*
Seriously – most "globalists" simply aren't Jews, just like most people aren't Jews. There may be some people who use the word as code, but it's bad code, and the word "globalist" REMAINS USEFUL for precisely what it means – people who believe in some kind of global government that erases national sovereignty. Stated as plainly as possible, the vast majority of globalists – and even most of the top ones – are NOT JEWS.
Please note – in this case, GLOBALISTS and DEFENDERS OF GLOBALISM were attacking opponents of globalism by raising a false "antisemitism defense".
This is EXTREMELY COMMON on the left. There is even a Twitter bot called "Antisemitism Cow" that people can tag to "moo" if, in "its" judgment, somebody is an "antisemite". What it actually does is precisely what it's name is – it "cows" people into toeing the line on leftist propaganda about what is antisemitic and what is not.
I hope you will stop and get the cunning of that – the sick joke. This is a bot that cows people with bogus accusations of antisemitism, called "Antisemitism Cow". How cute. Most people don't STOP and question it – instead, they COWER. Ha-ha – MY JOKE.
I've called "Antisemitism Cow" a BOLSHEVIK to its face, and that leads precisely to the next topic.
This "antiglobalism = antisemitism" meme can be played backwards and in reverse, and confronting THAT particular fallacy is today's message.
Now – one would THINK that it's entirely obvious that Bolsheviks include pretty much anybody who falls for the scam of Bolshevism – meaning violent communism.
Granted, Bolshevism is not much worse than other kinds of communism (see lying, cheating, sneaking Mensheviks and Trotskyists), but it means what it means – actual, live, honest-to-God BOLSHEVIKS – communists who advocate stealthy and EVENTUALLY violent revolution to secure a communist state. They will LIE about the stealth and the violence as well.
Antifa and BLM are BOLSHEVIKS.
Now, Antifa members – most of whom are NOT JEWS – will whip out the "antisemitism" accusation and defense against their enemies pretty fast, but BLM includes a LOT of blatant and vociferous antisemites, so overall, these organizations demonstrate – IN MY OPINION – that antisemitism and Judaism are pretty much orthogonal (i.e., unrelated) to Bolshevism.
HOWEVER – as with "globalism", there are people who try to conflate these things. Bolsheviks will dodge, like globalists, behind the "antisemitism defense".
But it also plays the other way.
Extremely blatant antisemites (who I observe on Gab) will now proudly and unequivocally equate Bolsheviks with Jews. If you push back with counterexamples and evidence that this is absurd, because the vast majority of Bolsheviks simply ARE NOT JEWS, they will ultimately fold down to the accusation that Bolshevism is a "Jewish plot". And there you have it. That is how you know what you're dealing with.
The people who push it are NOT standard right or left. They are almost always outright, unabashed, proud antisemites. Most are somewhat on the right but tend to hate or diminish Trump as a supporter of Israel – others are "national socialists" and push socialism with extreme racial aspects. The common thread is raw, naked antisemitism. That is the core of where they are coming from.
At this point, it's very important to remember that many of the strongest anti-communists are either Jews or huge defenders of Judaism and Israel. If Bolshevism is a Jewish plot of some kind, the plotters sure sent a lot of very effective uncontrolled opposition to the other side.
Horowitz? Levin? Bolsonaro? Miller? Goldenberg? Ashman? Prager? TRUMP?
Sorry – there are WAY too many Jews who are on the front lines against Bolshevism for this argument to wash.
This is where I think we have to simply push back on such people – just like we did on the other end of the other fallacy.
Bolsheviks are Bolsheviks. Any other usage or insinuation is filled with agenda and deception.
Pushing back does not necessarily mean engaging these antisemites directly – these are often very nasty people. But it does mean countering their message.
As I hope I have done right here and now.
I see these people as part of the division – the stuff Q is warning us about. They use the "big lie" technique, even though they are small fry. They just push these memes over and over until they get people to "accept the code" at a subconscious level.
Don't fall for it.
In my opinion there will likely be some attempt, at some point, to paint QAnon as either antisemitic, a Jewish plot, or both, depending upon the audience, merely because these are the final defenses of the guilty. Don't fall for it, don't back down. WE MEAN WHAT WE SAY. End of story. Q means what Q says. End of story.
DEMAND AND EMBRACE CLARITY – NOT CODE OR ALLEGATIONS THEREOF.
We are getting into the nastiest part of the storm. Buckle up.
---
Have a great weekend! And let's MAGA!
W