Happy Hour is commencing at Wolf's Pub! We're going to be serious about joy this fine Friday in January.

January, besides being the time of year when presidents are sworn in for their term in office, is also the time when seed catalogs arrive and gardeners begin planning for spring. I went on a seed buying spree today. I just needed a reminder that good things can happen, like seeds sprouting and flowers blooming. So I bought about 20 packets of seeds. And I'm just getting started.
Speaking of getting started, let's get to our Drink Special: Bénédictine liqueur. The first time I tasted Bénédictine was like a revelation. The origin of Bénédictine is said to date back to a French Benedictine monastery in Normandy, France around the year 1510.
However, as Wikipedia and other sources say, it was "developed by wine merchant Alexandre Le Grand in the 19th century, and marketed as having been derived from an original recipe of Benedictine monks…"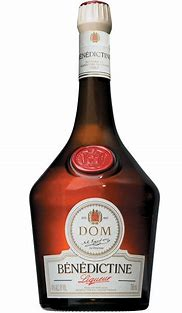 The official Bénédictine website says, "Bénédictine is an elixir; a subtle alchemy of 27 herbs and spices carefully sourced from around the world and hand-selected by the Master Herbalist." Many of the herbs are considered medicinal, which may be one reason that a nightcap of Bénédictine contributes to a restful night's sleep.
The Benedictines are known for hospitality, so it is fitting that Le Grand named his liqueur after them. I have spent many a joyful evening sipping on this aromatic, mysterious and fascinating liqueur. Let us toast the Intrepids among us who made it There and Back Again, DC Edition. God bless you for your faithfulness and patriotism!
In a spirit of reconciliation, that our President has asked us to embrace for the moment, let our conversation here be one of civility. Let us be especially kind in our sorrows as we weep for our troubled nation, and let us find together that joy does indeed cometh in the morning.

If you really just need to vent and verbally brawl, head over to the UTree, where your inner beast can cut loose. And if you are new or need a refresher on the house rules, go here. Thank you in advance for giving our burly bouncers nothing to do.
So to business. A message from our President:
I bet your heart plummeted to your feet when you first saw this. I know mine did. The sick, twisted, devilish and diabolical comments from assorted leftists, trolls, bots, and Trump haters confirms for me that we are in the thick of a darkness that threatens to completely overwhelm our nation. Looking for a ray of light.

Well, election reform is a good place to start and President Trump knows that better than anyone. Without that we will never have another election that we can trust. I hope we all do realize that we are going to have to do this on a local level.
We will have to get in the battle in our own communities. We will have to become experts at running elections and ensuring they are above board. Then we will have to move it to the county and state levels and ultimately the national level. How we will accomplish that with a nearly non-functioning republic is anyone's guess, but somehow the light will shine and show us the way.
What got me going over the last couple of days is the persistent lies that the propagandists (aka MSM) spewed. It got so vile on Epiphany (January 6) that I knew the sheer number of patriots in DC had enraged the enemies of freedom and a feeding frenzy commenced. It hasn't stopped yet. Just a bitter taste: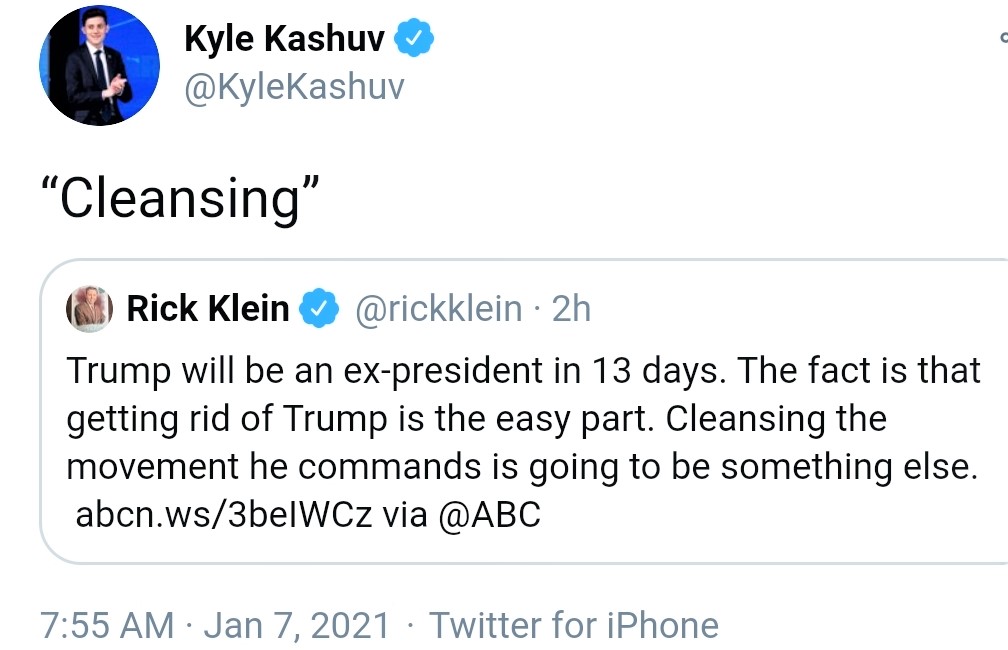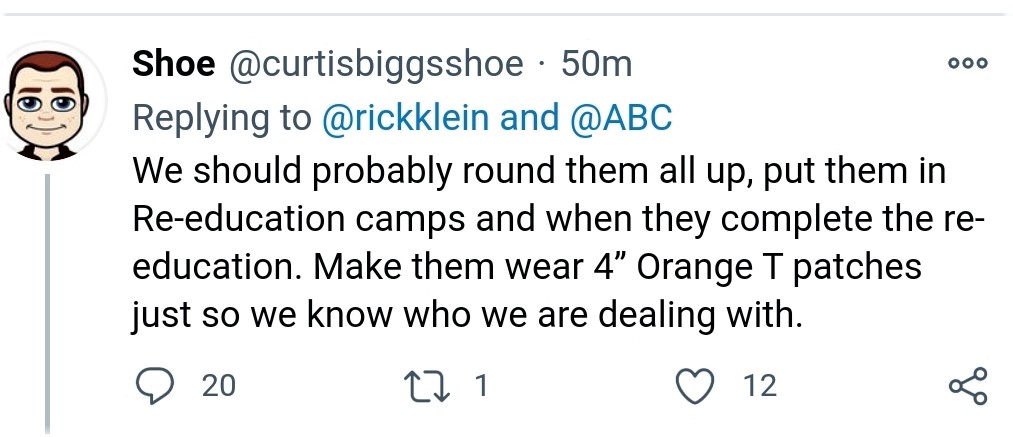 I have a love/hate relationship with Steve Bannon's War Room.
At the start of every show, he FORCES US TO LISTEN TO THE VILE STINKING WORDS of those in media and government who crave ultimate power over us, indeed who have been exercising despotic control over what we see, hear, know and understand. (That fire ring below has the Tolkien quote: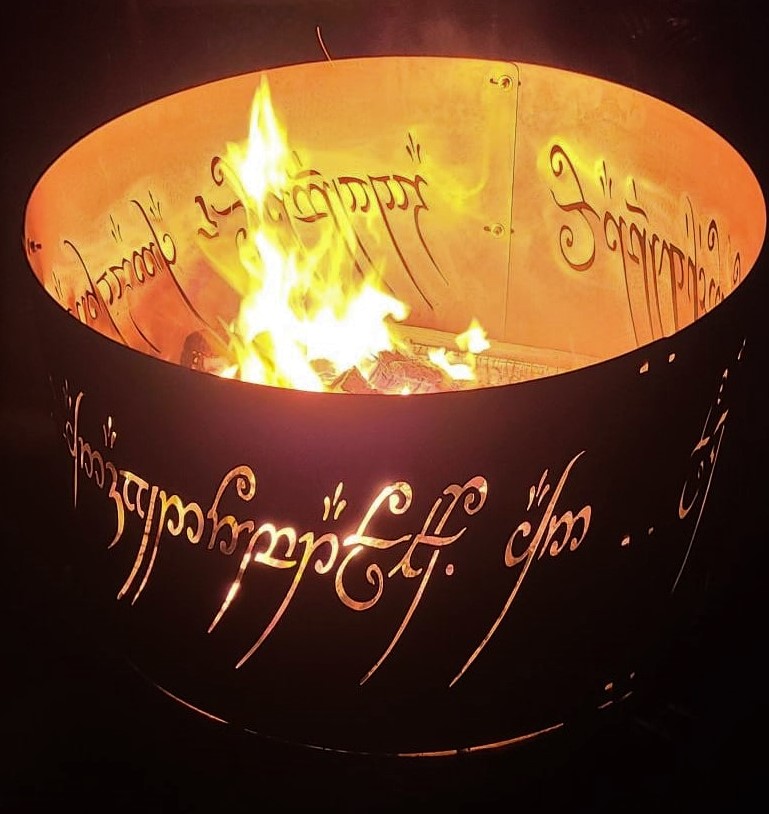 It was torture to listen to yesterday's podcasts. Back during the 2016 campaign and into President Trump's early presidency, I was a devotee of Reddit's The_Donald group. Over and over I saw young people coming to faith in God because of the evil they were seeing and hearing from those on the Left.

These young people could not believe the level of lying, character assassination, threats, and violence that they were experiencing.



Seeing the reality of evil up close led them to God because instinctively they knew such great evil had to have an opposite, and that opposite could only be Divinity. They understood that the evil was not just your run-of-the-mill human badness.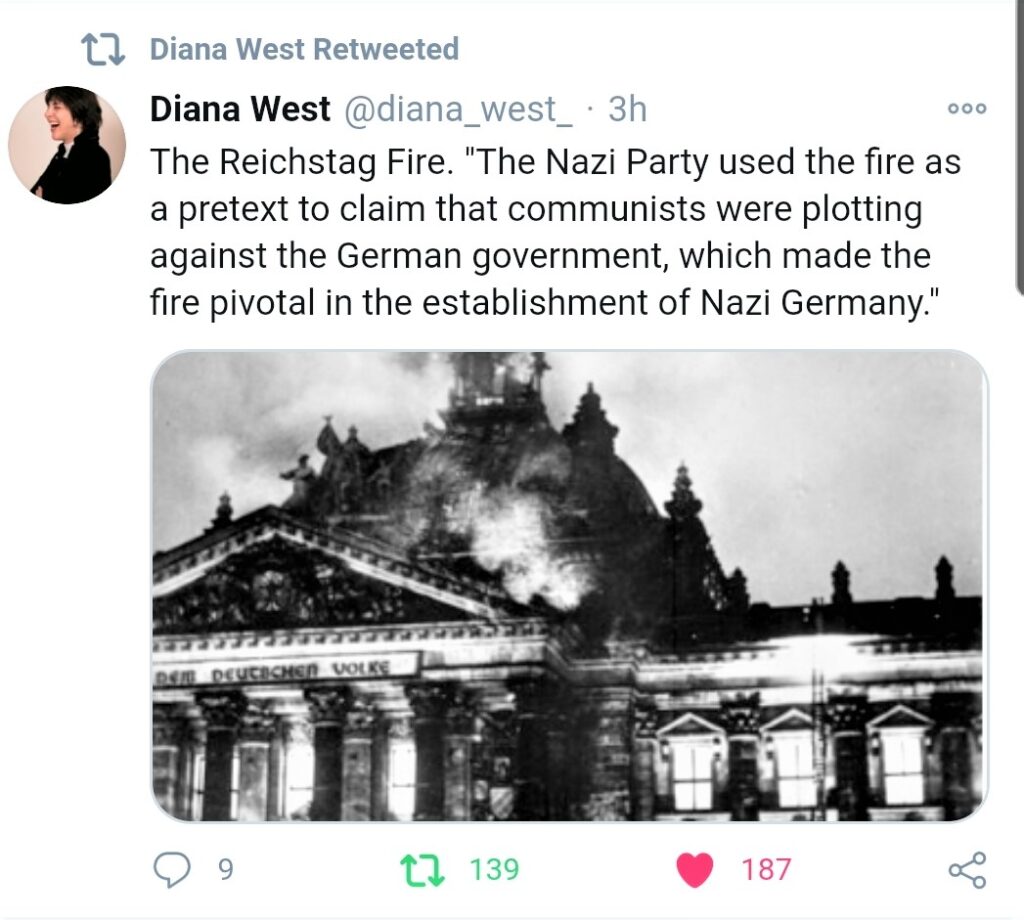 It was spiritual in nature. It was diabolical. Seeing it up close and personal awakened the young people. Isn't God wonderful? "But as for you, you meant evil against me; but God meant it for good, in order to bring it about as it is this day, to save many people alive." (Gen. 50:20)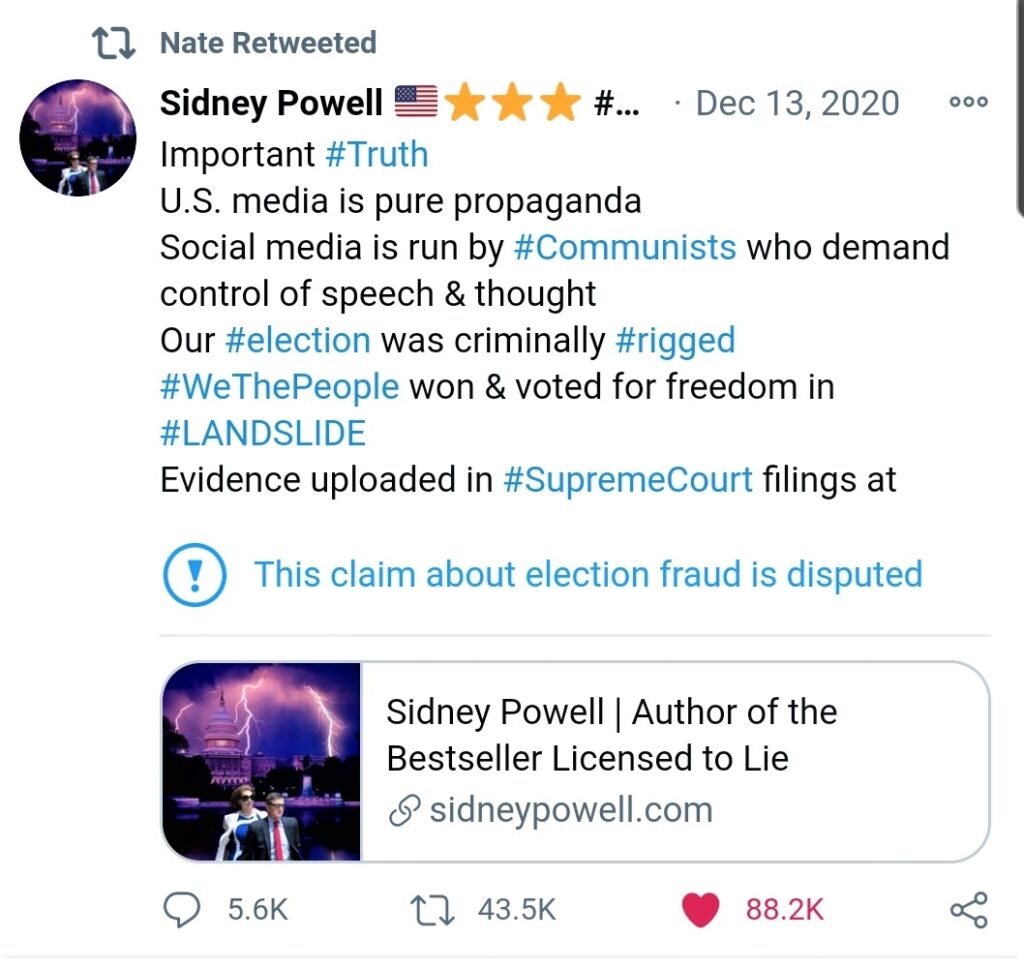 Sidney Powell knows evil and how it is expressed in media. She felt the oppression of it recently and reached out for prayer. She's battered but still standing. God grant her joy amidst the trouble and evil.
Brave journalist Lara Logan sees the effects of propaganda, too.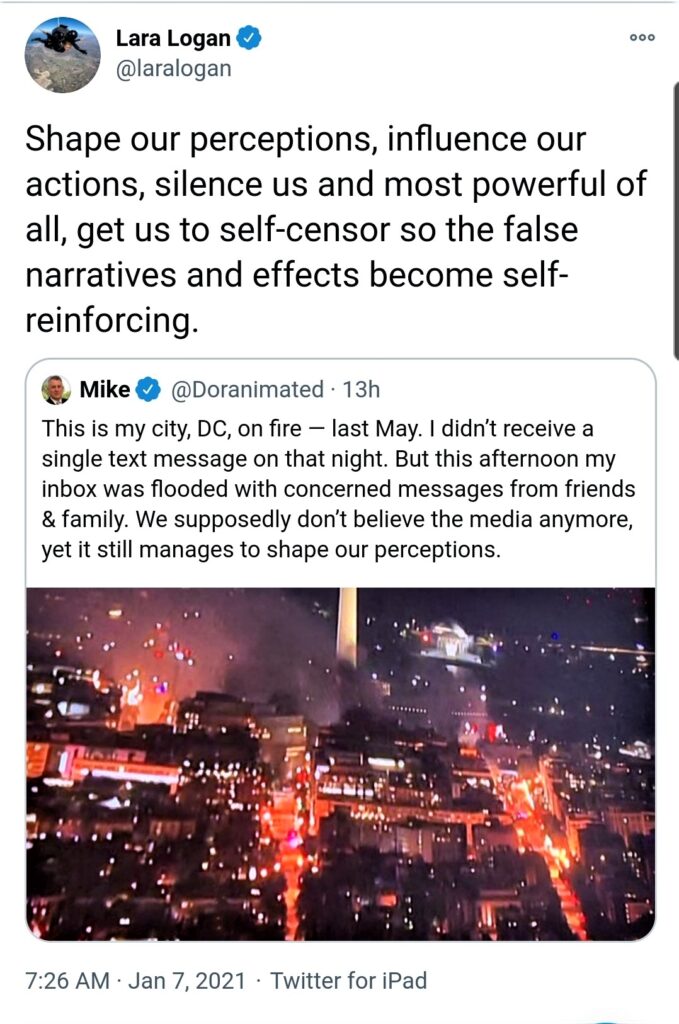 My husband spoke just yesterday to a colleague. The subject of the election came up. This poor fellow parroted the political and media-driven lie that, "This was the most secure election in history."
The majority of the American population is still sucking at the teat of NBC, CBS, ABC, CNN, FOX, etc. This is an existential problem. It is an addiction problem, and a brainwashing problem.
It has cost us dearly. The alternative media, while helpful, did not make enough inroads to overcome the distinct advantage of corporate Marxist media. We have to do better. We can do better. We will do better. We don't have a choice, so we might as well pick ourselves up, wash our faces, smile large, and enter the fray.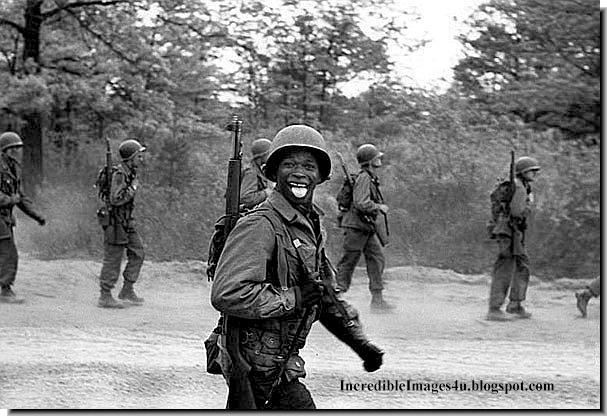 To quote Gudthots:
Spring is coming.
The Dark Winter will soon fade.
Have a joyous Friday!