GAME ON!
It certainly looks like the dominoes are falling. Seriously, two days ago, we all thought the runt garden gnome (apologies to all garden gnomes out there) would never get the treatment he deserves.
And then the Washington Post and Buzzfeed, [DS] publications that they are most likely tossing the runt under the bus and thus "martyrizing" him*, foisted FOIA results on the world and suddenly…..
Oh, yeah, and this happened.
Boo effing who.
One casualty of the COVID affair:
General Flynn's brother speaks his mind…not that many of us will disagree.
Honestly, some of the MSM are going to hang right next to the politicians, and that includes Tonito (little Tony) who is a political animal.
But there is hope on this matter.
The word is that Mike Lindell will be filing a MOAB lawsuit on Thursday regarding the 2020 election. Since it seems Justice Clarence Thomas, if no one else, is taking no prisoners these days, there might be a decent outcome.
Oh, and in addition to Arizona, Georgia and Pennsylvania auditing the ballots and vote totals this comes from New Hampshire. Yeah, it's a smaller state, but in a landslide domino effect deal, it could be important.
Oh, and before I forget: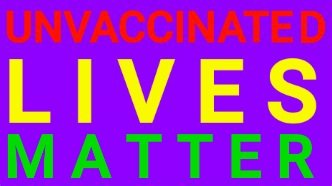 A reminder that this all started long ago.
The Couch Commando tells me BJ was ripping off Bob Dylan with that song. Anyone care to elaborate in the comments?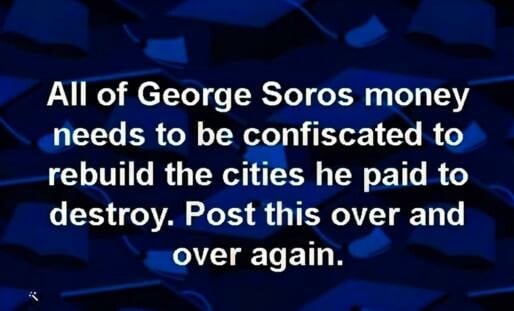 *So, I had this tour guide in Rome who talked about St. Paul and how he was "martyrized" and ever since then the word MARTYRED has just lost it's luster.
_______________________________________________
Please review our HOST and site owner's Guidelines for posting and discussion for this site. Wolf is kind enough to put up with *most* of us and our antics after thorough vetting. Violators of the baiting and deliberately attempting to divide the group rules WILL face consequences.
The discourse on this site is to be CIVIL – no name calling, baiting, or threatening others here is allowed. Company manners are appreciated. Those who are so inclined may visit Wolf's other sanctuary, the U-Tree, to slog out discussions best saved for a wrestling mat. Say hi to anyone who is actually hanging out there for the rest of us. If, for some reason, this site is not available, head over to the UTree and visit the post at the top of the list.
This site is a celebration of the natural rights endowed to humans by our Creator as well as those enshrined in the Bill of Rights adopted in the founding documents of the United States of America. Within the limits of law, how we exercise these rights is part of the freedom of our discussion. THAT MEANS THAT ALL OF US HERE ARE ENTITLED TO OUR OPINIONS AND PREJUDICES, ETC., SO LONG AS THEY CAUSE NO PHYSICAL HARM TO OTHERS OR DOXX OUR FELLOW TREE DWELLERS.
All opinions here are valued for the diversity they bring to the issues, and the shaping of understanding regarding topics for which many of us do not have all information.
Be careful in expressing thoughts as we would all like to think well of the rest of the group, and ill-thought out comments have a way of wrecking that for everyone.
Fellow tree dweller Wheatie gave us some good reminders on the basics of civility in political discourse:
No food fights
No running with scissors
If you bring snacks, be sure they are made with bacon
Auntie DePat's requests as we are all supposedly adults and not perpetual high school sophomores or the back row of the soprano section in any big chorus:
If you see something has not been posted, do us all a favor, and post it. Please, do not complain that it has not been done yet.
The scroll wheel on your mouse can be your friend. As mature adults, please use it here in the same manner you would in avoiding online porn.
Thank you so much for any and all attention to such details. It is GREATLY appreciated by more than one party here.
__________________________________________________
MARK 12:28-34
28And one of the scribes came up and heard them disputing with one another, and seeing that he answered them well, asked him, "Which commandment is the first of all?" 29Jesus answered, "The first is, `Hear, O Israel: The Lord our God, the Lord is one; 30and you shall love the Lord your God with all your heart, and with all your soul, and with all your mind, and with all your strength.' 31The second is this, `You shall love your neighbor as yourself.' There is no other commandment greater than these." 32And the scribe said to him, "You are right, Teacher; you have truly said that he is one, and there is no other but he; 33and to love him with all the heart, and with all the understanding, and with all the strength, and to love one's neighbor as oneself, is much more than all whole burnt offerings and sacrifices." 34And when Jesus saw that he answered wisely, he said to him, "You are not far from the kingdom of God." And after that no one dared to ask him any question.
Prayers for the nation, the salvation of humanity, and all of us here – lurkers and members – as well as our families, are welcome.
_______________________________________________________
Have we ever mentioned that the Honey Badger is one bad ass animal?