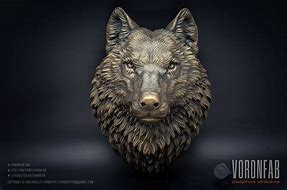 "The world is in perpetual motion, and we must invent the things of tomorrow. One must go before others, be determined and exacting, and let your intelligence direct your life. Act with audacity."

The Widow Clicquot
Welcome to Wolf's Pub. It's Friday, and I don't know about you, but I feel a celebration coming on. The bubbly is flowing and you're all invited.
The Fauch is going down. Is he the lynchpin to watching the wheels come off the globalist elite wagon, those less-than-dirt criminals who've been working with the Chy-Knees Kommie Potty?
LOSING THEIR NARRATIVE
The Mainlined Media (injected in our homes 24/7) is in a panic over the Fauci/CCP virus origin. That, and the Arizona AUDIT is now becoming the Georgia AUDIT, which will in turn become the Pennsylvania AUDIT.
The National Pulse reveals the Covid coverup in this article. The wheels really are coming off. Now we just have to navigate the prepared narrative, which seems to be shaping up as an unintentional leak from the Wuhan Lab. So sorry. Won't happen again. Eye roll.
Even Newsweek is getting in on the ground floor of the Fauch Out-ch. They feature a group of amateur sleuths who helped expose that Tony's been a bad boy and helped fund the Gain-of-Function Covid virus in Wuhan.
"The people responsible for uncovering this evidence are not journalists or spies or scientists. They are a group of amateur sleuths, with few resources except curiosity and a willingness to spend days combing the internet for clues. Throughout the pandemic, about two dozen or so correspondents, many anonymous, working independently from many different countries, have uncovered obscure documents, pieced together the information, and explained it all in long threads on Twitter—in a kind of open-source, collective brainstorming session that was part forensic science, part citizen journalism, and entirely new. They call themselves DRASTIC, for Decentralized Radical Autonomous Search Team Investigating COVID-19."

Newsweek
For a different kind of view, here is Tom Luongo writing that it's DAVOS and not China who is really behind giving Dr. Fauci the boot:
"Because China would never throw Fauci under the bus like this, it doesn't serve their purpose. China's MO has always been to suppress criticism of it. They are very predictable that way. Gates didn't work for China, he worked for Davos. Davos is cleaning out "The Help" and there's no one for China to negotiate with the U.S. to stop this nonsense."

Tom Luongo
He does make some sense. But he's quite lukewarm about President Trump, and that part is not a fun read.
CURE FOR CANCER?
A big added bonus. Did ya know that Ivermectin has potent cancer-fighting properties? Yup. Read this abstract (at NIH.gov) and you will see. Hat tip to Ann Barnhardt whose been on the Ivermectin story like a tick stuck to a hound dog.
You might want to download the PDF version of this abstract. It is fascinating, and you will feel hope well up in you, as well as great anger that they have been keeping this from us. We all have loved ones who have died and might have been helped if Ivermectin had been studied and used in clinical trials.
As Ann says:
"And understand to the marrow of your bones how psychopathic Big Pharma is and has been for a very long time. They WANT you sick. THEY. NEED. YOU. SICK. They VASTLY prefer you dead with a six-figure drug bill than alive with a pennies-per-dose cure. Luciferian rat rat rat bastards."

Ann Barnhardt
It really is cause to celebrate that there are enough honest, ethical doctors and scientists out there who have insisted on getting to the truth of the Wuflu. Here's a nice example with Dr. Pierre Kory of the FLCCC Alliance and Bret Weinstein:
And do check out America's Front Line Doctors who are coming to a town near you to get out the truth about Covid-19.
WE HAVE IT ALL
Even the Q-averse Steve Bannon said yesterday, "We have it all" during Episode 994 (around 53 minutes in), where he lambasted Fauci.
HOUSE RULES
Our pub is friendly and entertaining. I would even say we border on feisty, and we sure don't suffer fools gladly. But we keep things civil to facilitate the exchange of important news and information. Review the rules here. For the brawlers among us, the Utree suits well, and is also a gathering place if we need to meet up somewhere else.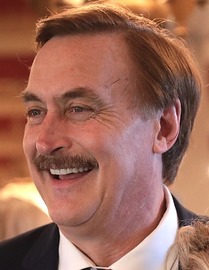 THE CENSORSHIP IS FAILING
When the commie progs in the media begin bleating about how the AUDITS are endangering our "democracy", you know things are moving along nicely for the Deplorables. Their censorship is failing. The tipping point of their canoe is coming soon.
Watch Mike Lindell's special report on Vote Fraud here. Let's hope it bears great fruit.
TIME FOR BOUZY
Bouzy is a region in France where Pinot Noir grapes are grown for the iconic champagne Veuve Clicquot. The history behind Veuve Clicquot (French for Widow Clicquot) is a fantastic story.
Barbe-Nicole Ponsardin was born into a well-connected wealthy French family. She married at 21 to Francois Clicquot, whose family owned a champagne business. Widowed at 27 with a daughter, Madame Clicquot took over the business.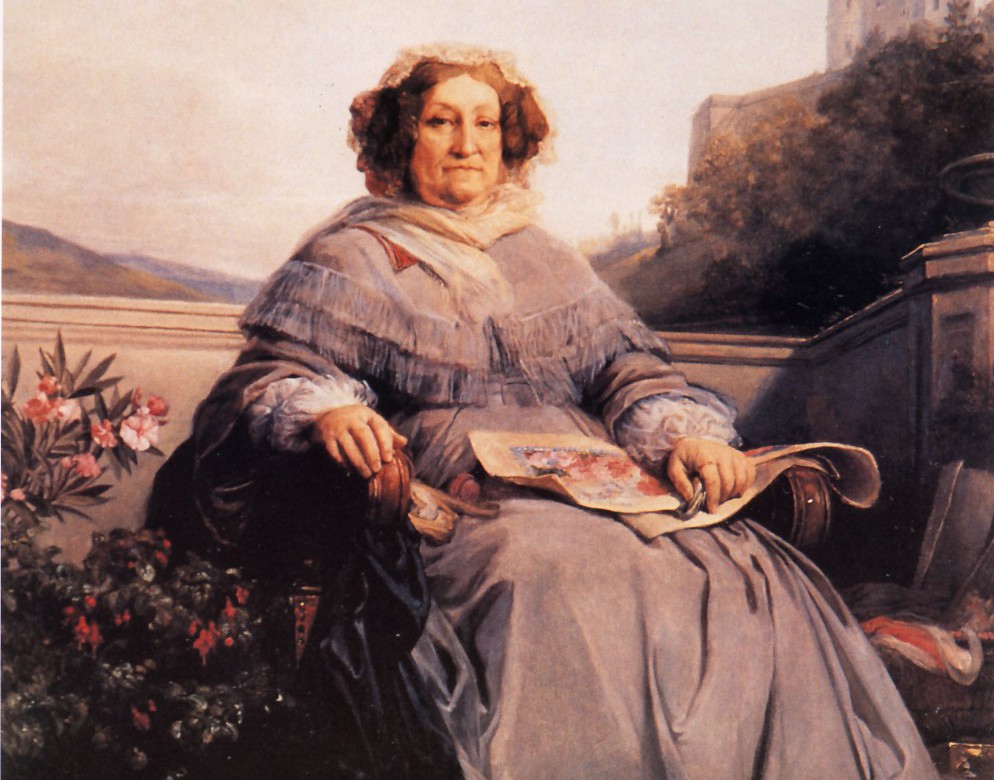 The Napoleonic wars were going on and it was hard times, but due to the Widow Clicquot's entrepreneurial skills, she was able to not only turn around the business, but she came up with the process called riddling, which is still used today to bring sparkling clarity to champagnes.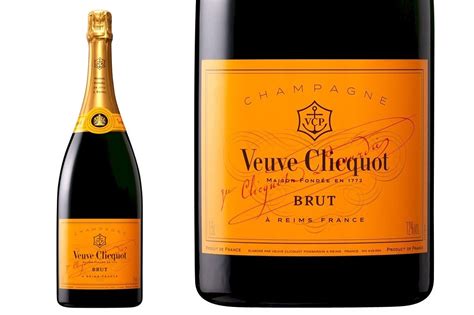 There are books, films, and plays written about Madame Clicquot and her fascinating story. By the time she died, the Widow Clicquot had the Russian aristocracy, American Founding Fathers, and everyone in between drinking toasts to and with her champagne.
Stories abound. Read about her here and here and here.
A primer on champagne:
This little history lesson has great music:
About Veuve Clicquot champagne:
WE WON'T QUIT UNTIL WE WIN
Now that we've drunk well to the Widow Clicquot and the vanquishing of the Fauch, let us end with a cautionary note. The bad guys aren't going to quit and pick up their toys as they leave. They are in it to win it, as the saying goes.
They must be vanquished. Justice MUST HAPPEN. If justice is not employed, then these guys will simply regroup and get back in the action as soon as possible. Last Friday's thread was all about how the NWO elites intend to control even the food we eat. And trust me, we won't have Veuve Clicquot to drink. That's much too good for human cattle.
FIRST THEY CHIP THE COWS, THEN THEY CHIP US
Remember how they want to get rid of beef? The dirty rats have lately established a BSL-4 research lab in the middle of cattle country in Kansas. Why would you locate an animal disease research lab (with deadly cattle viruses) right in the middle of cattle country? You think these guys have the same plan for cattle as for humans, eh? The Great Reset.
And the rats have also been pushing RFID chips for cattle worldwide. They are especially interested in establishing a tracking system for small and middle beef farmers in nations around the world.
It's hard not to believe they are going to decimate the beef population through an "escaped" virus, and then tightly control what beef is left.
"This is about control of the farmers, ranchers, and food supply chain – straight down the line to the food you are allowed access to. Every human being, every animal, every vehicle, every piece of food, every product you purchase, and even your bank account will be tracked and surveilled. You won't even be able to go to the bathroom without them knowing because your homes are affixed with smart devices everywhere you turn."

Corey's Digs
Read all about it at Corey's Digs here.
Additionally, Christian, the Ice Age Farmer discusses the looming meat shortage due to JBS USA still being shut down. Ostensibly, it is a Russian hack. He asks some very important questions about "this flimsy cover story" that is ultimately designed to control our food supply.
But here's some good news on the food freedom front from the Solari Report. I think we discussed this on a thread a few days ago.
IDIOTS ARE IN CHARGE
So, we fight on until the NWO globalists are utterly defeated. Truly, the thought of such insane nutters ruling over us is intolerable. In fact, we won't tolerate it. Here's another short article from Corey, with a great quote that is wonderful to finish up with our Veuve Clicquot:
"They want to corral us into a box and demoralize us into oppression, while trying to break our spirit and rape our souls. Yet, even if they were to accomplish the former, they cannot accomplish the latter, and that is where our power resides. Like a wild horse that cannot be broken – respect your spirit, honor your soul, and harness that energy source that resides within us all. That is where true freedom resides and is a force of power that can change the world – and it will."

Corey's Digs
Oh, and:
And: