It's sweltering in Texas, but it's cool in Wolf's Pub. Welcome back and head on over to the bar. It's Modelo Time! We'll get to that in a moment, but aren't you glad it's Friday?
What a week. So much news happening. There's a couple things to think about today. I don't know about you, but I'm getting angrier by the moment, knowing that fellow Americans are being held as political prisoners in a Capitol jail in D.C.
It's an outrage. Y'all are idiots in D.C. Do you think we're gonna be afraid and head into the shadows?
The treatment of our fellow citizens–being held in solitary confinement without bail while y'all try to pin an insurrection on us–is intolerable. We aren't gonna forget what you've been doing to us.
The liars who run our media and our federal agencies (hey there!) may have been colluding to gin up a supposed insurrection. Imagine trying to indict all the grandmas and grandpas and veterans and small business owners in America that make up every-day Americans?
What did the Feds know, and when did they know it? Revolver.news has a great article here. And here's Darren Beattie from Revolver News on War Room.
"Revolver News is willing to address the matter directly in the following three questions:
In the year leading up to 1/6 and during 1/6 itself, to what extent were the three primary militia groups (the Oath Keepers, the Proud Boys, and the Three Percenters) that the FBI, DOJ, Pentagon and network news have labeled most responsible for planning and executing a Capitol attack on 1/6 infiltrated by agencies of the federal government, or informants of said agencies?

Exactly how many federal undercover agents or confidential informants were present at the Capitol or in the Capitol during the infamous "siege" and what roles did they play (merely passive informants or active instigators)?

Finally, of all of the unindicted co-conspirators referenced in the charging documents of those indicted for crimes on 1/6, how many worked as a confidential informant or as an undercover operative for the federal government (FBI, Army Counterintelligence, etc.)?"
Y'all in D.C. are fools. And you look it. You're an embarrassment. For heaven's sake, come clean while you can.
That Buffalo Jump is ultimately proving to be a failure. Smart people had it figured out from the get-go.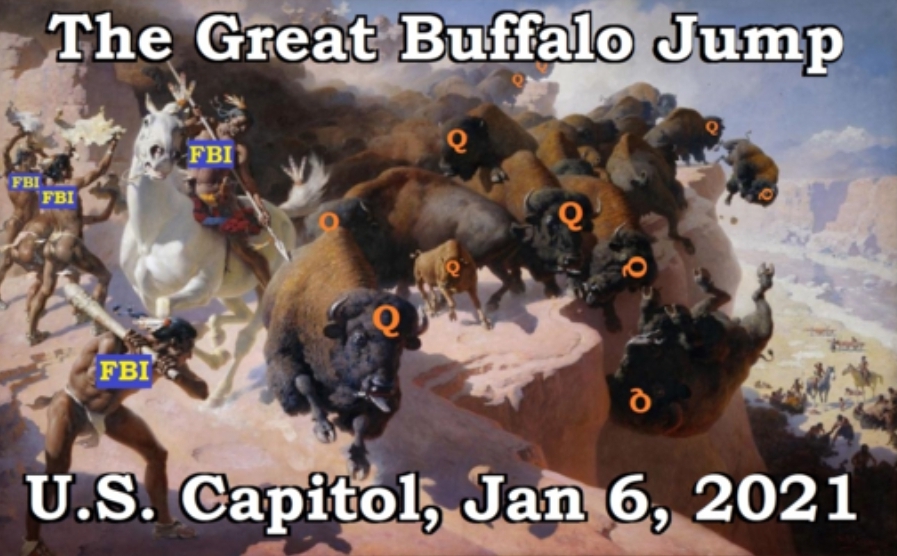 The few good people left in government are sniffing out the stinking mess:
Rep. Matt Gaetz is on it here.
"The report in question alleges that federal agents were involved in the planning of the Jan. 6th riot and were violent participants. In fact, more than 20 co-conspirators involved remain unindicted despite participating in worse activities than many supporters who are now serving jail time.
Revolver News explains the pattern they found in the charging documents from January 6th: "In many cases the unindicted co-conspirators appear to be much more aggressive and egregious participants in the very so-called 'conspiracy' serving as the basis for charging those indicted."
The report questioned why this is and whether or not some participants are being shielded from charges because of their involvement as undercover agents or informants for government agencies."
Here's Darren Beattie on Rumble.
Just in case you missed Tucker Carlson on the issue: Gab TV
Aren't you D.C. types getting a bit sick of being made fools of by regular Americans with cameras and the alternative media? Doncha get it? You have been outed.
And now we hear that the Biden administration is trying to get fellow citizens to snitch on each other for supposed radicalization. Are you people insane?
You people are owned. And now you want all of us to be owned, too. Sorry to disappoint, but we aren't going to sell our souls, our fellow citizens, and our country out. And we won't let you overcome us.
WE SHALL OVERCOME!
LET OUR PEOPLE GO!
A MEXICAN IMPORT WE CAN ALL GET BEHIND
It's been so dee-dang hot in Texas that even I began to hanker after a beer. Modelo is our go-to around here. Modelo has been brewed in Mexico since 1925. The bar happens to have Modelo Especial on tap today. Enjoy!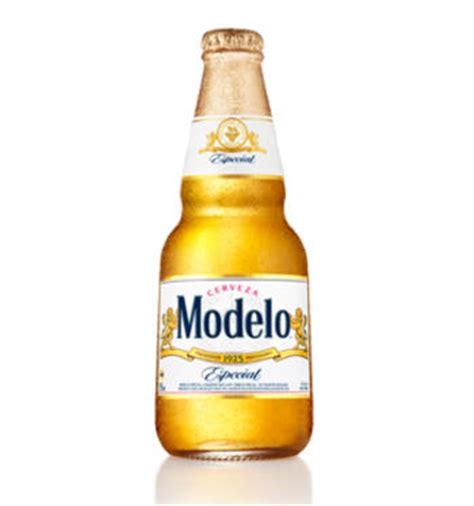 Back when Maximillian thought he was going to start another empire in the New World (1864-67), a bunch of German and Austrian folks emigrated to Mexico and began brewing beer. The Mexicans gladly took over when old Maximllian met his fate in 1867.
Of course, the inhabitants south of our border have been brewing good stuff long before the Germans came along, but nevertheless, the fine pilsner that is Modelo Especial entices the pickiest of beer drinkers. You can read about Modelo here and here. And for some fun reviews of Modelo, see below (language warning at the second video):
Here's a short history of beer in Mexico:
HOUSE RULES
While the beer mugs are filling, let's review the rules here. Modelo is mellow and lovely. Good messaging.
Hit the Utree if brawling is your thing. The Utree is also a place to reconvene if we get separated.
ODDS AND ENDS
Bet you didn't know that Bill Gates grows potatoes, and they often end up in McDonald's French fries. Erb.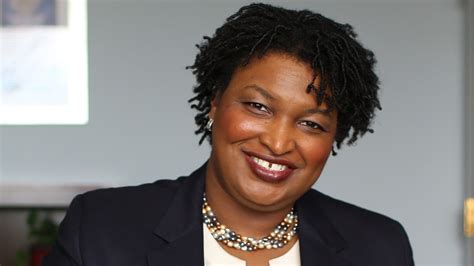 Stacy Abrams might not have such a Smiley face much longer. Was that woman running the Georgia election? Yep. More here.
BlackRock and Yodlee and the Federal Reserve are taking over our bank accounts.
Funny thing about Yodlee. It's anagram is "Old Eye"…which reminds me of something…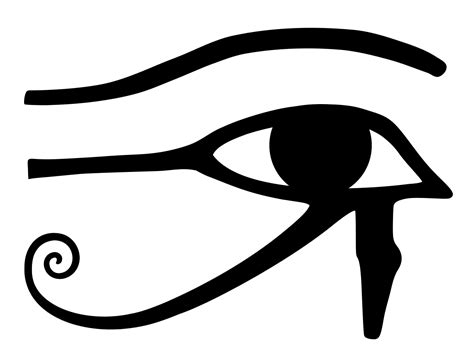 Here's Steve Bannon talking about Inflation Trade and how they use our pensions.
The Great Reset is really about bringing Feudalism back.
The Covid Shutdown destroyed up to 40% of small businesses. They really do want Feudalism back.
The Anatomy of a Smear Campaign chronicles how they are trying to discredit those interested in Q. They ignore Q but go after those who read/follow Q. Meh. Another failed plot. The socialist/prog/commie/globalists have lost their mojo.
Gotta follow Lin Wood. Man of God. Taker of prisoners. He's kicking butt with those stupid lawyers in Georgia who tried to take him on. It's a joy to watch him take down corrupt lawyers. A true joy.
And here's a lovely video of Lin's estate in South Carolina. Wow!
OBLIGATORIES
Joe Biden Didn't Win…At All!
Donald Trump is our duly-elected President