Yes, folks, it's Thursday. A couple things to bring forward from yesterday's daily just so that more eyes are on them.
First from GrandmaInTexas:
grandmaintexas July 14, 2021 15:57
Why did France and Greece just agree to the vaccine passports? Chilling answer here. 2 minutes:
https://www.fromrome.info/2021/07/14/why-did-france-greece-simultaneously-enforce-the-vaccine-pass/
What's going on in Europe is looking strategic now. From Telegram:
July 14
Q) The Storm Rider /Official Page
Expect>
FRANCE, to be on fire this weekend .. Riots 🔥 // this _Event
Will spread through EU in weeks coming//
ITALY
Germany
UK
U.S cities
CANADA cities
South American cities
Middle East
Summer on 🔥
///
Sometimes you can't TELL the public the truth.
YOU MUST SHOW THEM.
Q
Game theory/Nash equal librium/P.A.I.N
Storm of the CENTURY
Buckle up
1776 inbound
+++
And a timely reminder from ForGodandCountry:
ForGodandCountry
July 14, 2021 17:36
The other day I posted that we will win this war and we are winning this war.
Allow me to elaborate.
Hindsight is 20/20, and we have enough now to clearly see what PDJT's presidency was all about.
Exposing the DS.
You see, Hillary wasn't supposed to lose. And, if white hat hackers had not interfered with the vote, she would have. They were 100% caught off guard, their media was NOT prepared, and the damage was done. Trump was declared the winner by their own media on election night. Team Clinton and the DS could not overcome that. (Which explains much, including her fury).
Cheaters cannot credibly accuse another of cheating in the same way they themselves were cheating, otherwise they would expose themselves.
But I digress.
The Trump presidency did 2 things, and together they will prove to be fatal blows to the DS.
First, it provided a very stark contrast between what "America First"/MAGA looks like (policies, economics, authentic leadership, etc) VS. what the DS looks like. Once one sees it one cannot unsee it, and far to many have seen such that the cat can be put back into the bag. It's out, and it's out for good.
Second, and more importantly, the Trump Presidency has FORCED the rapid acceleration of DS plans in a way that is blatantly obvious.
You see, we were all frogs in a pot of water. The DS's plan was to very slowly bring the water to boil, and then the USA….the greatest impediment to globalist rule and one-world gov't……would be cooked.
But Trump's presidency caused enough of the frogs to wake up, smell what was cooking, and jump out of the pot.
If fact, enough jumped out that the rest were (from the perspective of the DS) in danger of jumping out, too.
But, it's too late. The damage the Trump presidency did was too great. So great, in fact, that now…..rather than SLOWLY turning up the heat incrementally…..the DS is now FORCED to bring the water to a boil far, far sooner than it had planned or wanted.
Here is their problem now…
.
They have come too far, WAYYYY too far, to turn back or simply walk away. Their only path is forward, and their only hope is too cook the rest of the frogs before they jump out of the pot. But that have to cook them NOW, and turn up the heat in a way that will cause the majority of the frogs to jump out before they're cooked!
Friends, THIS is why Kew was so confident. It was the Trump presidency ITSELF, and POTUS's Twitter, that was the fatal cut to the the enemy's jugular.
Remember how Kew said "trust humanity"? Already the entire world is waking up (see: Cuba). The white hats need do nothing much of anything now except trigger things here and there….like the AZ audit, for example. As the DS becomes more and more exposed, it will do EXACTLY what it should not do…which is turn up the heat. Their problem? They cannot afford to NOT turn up the heat.
Damned if they do, damned if they don't.
Wolf is right, they are now incredibly dangerous. Right now, their thoughts are NOT on how they plan to rule the world….their thoughts are on "how the fuck are we going to get out of this alive and free?"
Like Kew said….
"They won't be able to walk the streets in safety."
And they know it.
At this point, it is simply a matter of letting things play out as they naturally would…
….which does NOT mean their won't be pain, battles, etc. left to fight…
…it simply means that the Trump Presidency was the beginning of the end of the globalist DS. It is already failing.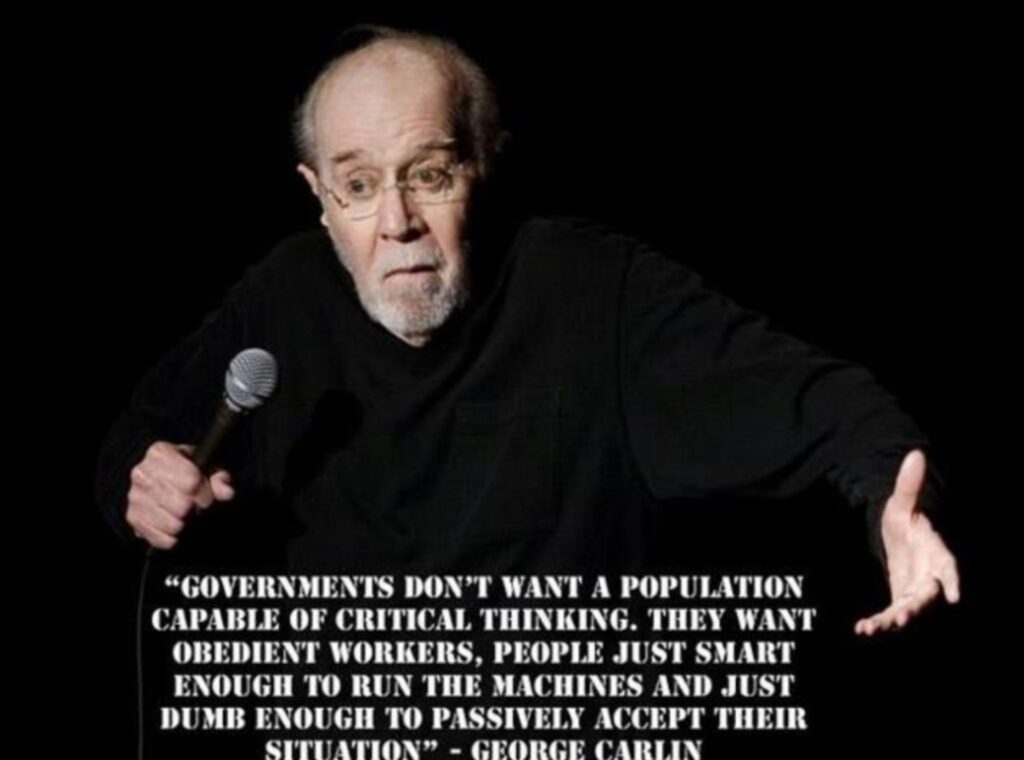 Hence: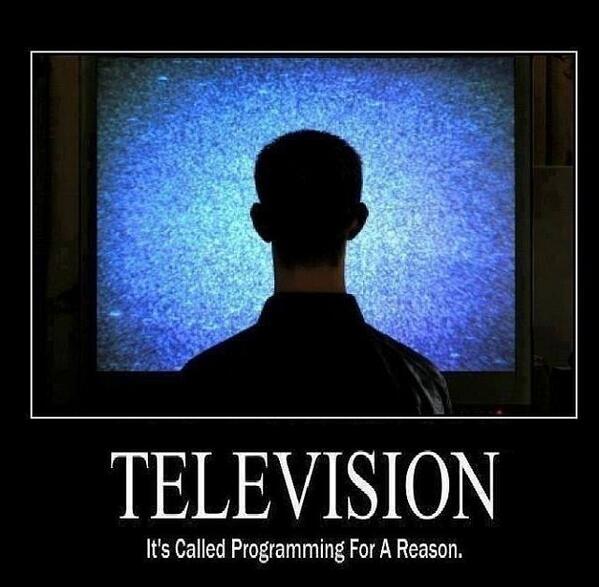 Just a couple more thoughts brought over from Marica's…I think. Maybe @Jack's place: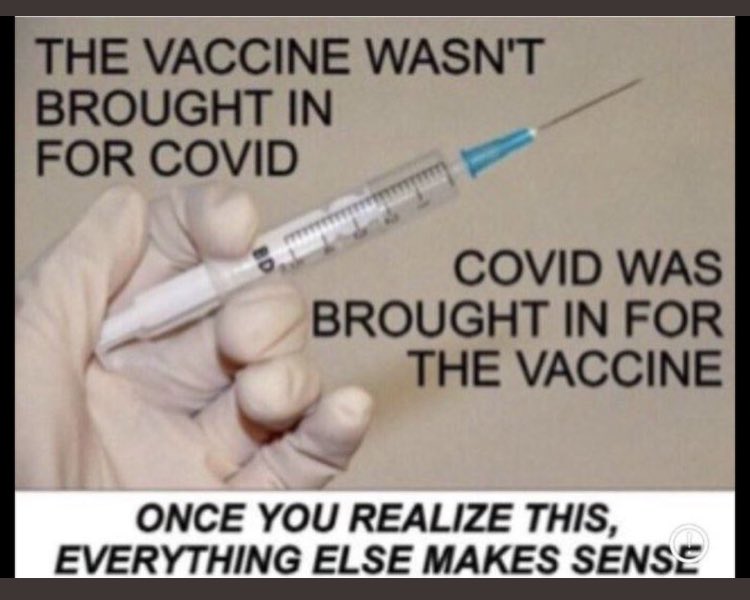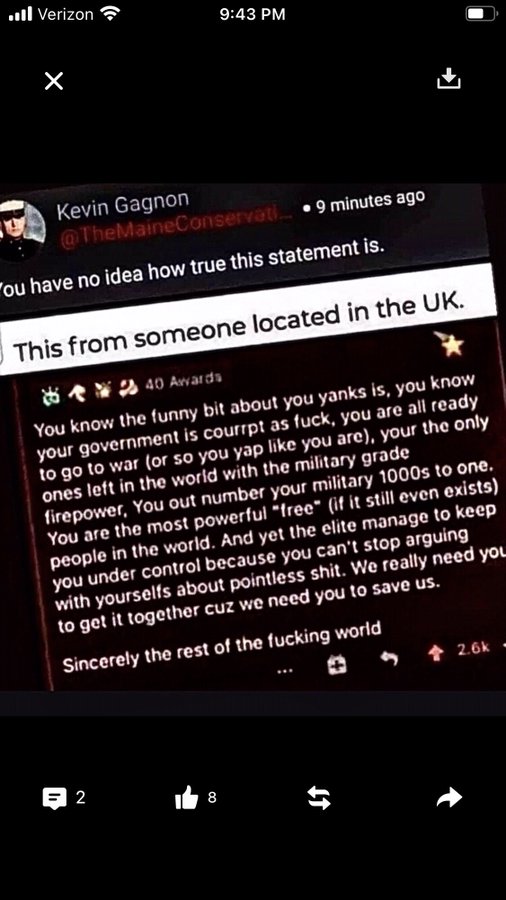 Take heart. It's almost Friday.
Oh, and before I forget: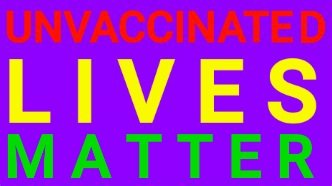 Just a little pick me up: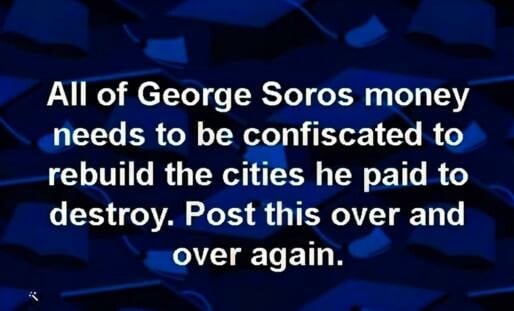 _______________________________________________
Please review our HOST and site owner's Guidelines for posting and discussion for this site. Wolf is kind enough to put up with *most* of us and our antics after thorough vetting. Violators of the baiting and deliberately attempting to divide the group rules WILL face consequences.
The discourse on this site is to be CIVIL – no name calling, baiting, or threatening others here is allowed. Company manners are appreciated. Those who are so inclined may visit Wolf's other sanctuary, the U-Tree, to slog out discussions best saved for a wrestling mat. Say hi to anyone who is actually hanging out there for the rest of us. If, for some reason, this site is not available, head over to the UTree and visit the post at the top of the list.
This site is a celebration of the natural rights endowed to humans by our Creator as well as those enshrined in the Bill of Rights adopted in the founding documents of the United States of America. Within the limits of law, how we exercise these rights is part of the freedom of our discussion. THAT MEANS THAT ALL OF US HERE ARE ENTITLED TO OUR OPINIONS AND PREJUDICES, ETC., SO LONG AS THEY CAUSE NO PHYSICAL HARM TO OTHERS OR DOXX OUR FELLOW TREE DWELLERS.
All opinions here are valued for the diversity they bring to the issues, and the shaping of understanding regarding topics for which many of us do not have all information.
Be careful in expressing thoughts as we would all like to think well of the rest of the group, and ill-thought out comments have a way of wrecking that for everyone.
Fellow tree dweller Wheatie gave us some good reminders on the basics of civility in political discourse:
No food fights
No running with scissors
If you bring snacks, be sure they are made with bacon
Auntie DePat's requests as we are all supposedly adults and not perpetual high school sophomores or the back row of the soprano section in any big chorus:
If you see something has not been posted, do us all a favor, and post it. Please, do not complain that it has not been done yet.
The scroll wheel on your mouse can be your friend. As mature adults, please use it here in the same manner you would in avoiding online porn.
Thank you so much for any and all attention to such details. It is GREATLY appreciated by more than one party here.
__________________________________________________
Today is actually the feast of one of the Doctors of the Church, St. Bonaventure, so there are two slates of Mass readings. The Gospel is the same, but this first reading from the Book of Wisdom, one of the seven books removed by Martin Luther, strikes a chord.
WISDOM 8:2-7, 16-18
2I loved her and sought her from my youth, and I desired to take her for my bride, and I became enamored of her beauty. 3She glorifies her noble birth by living with God, and the Lord of all loves her. 4For she is an initiate in the knowledge of God, and an associate in his works. 5If riches are a desirable possession in life, what is richer than wisdom who effects all things? 6And if understanding is effective, who more than she is fashioner of what exists? 7And if any one loves righteousness, her labors are virtues; for she teaches self-control and prudence, justice and courage; nothing in life is more profitable for men than these. 16When I enter my house, I shall find rest with her, for companionship with her has no bitterness, and life with her has no pain, but gladness and joy. 17When I considered these things inwardly, and thought upon them in my mind, that in kinship with wisdom there is immortality, 18and in friendship with her, pure delight, and in the labors of her hands, unfailing wealth, and in the experience of her company, understanding, and renown in sharing her words, I went about seeking how to get her for myself.
MATTHEW 5:13-19
13"You are the salt of the earth; but if salt has lost its taste, how shall its saltness be restored? It is no longer good for anything except to be thrown out and trodden under foot by men. 14"You are the light of the world. A city set on a hill cannot be hid. 15Nor do men light a lamp and put it under a bushel, but on a stand, and it gives light to all in the house. 16Let your light so shine before men, that they may see your good works and give glory to your Father who is in heaven. 17"Think not that I have come to abolish the law and the prophets; I have come not to abolish them but to fulfil them. 18For truly, I say to you, till heaven and earth pass away, not an iota, not a dot, will pass from the law until all is accomplished. 19Whoever then relaxes one of the least of these commandments and teaches men so, shall be called least in the kingdom of heaven; but he who does them and teaches them shall be called great in the kingdom of heaven.
Prayers for the nation, the salvation of humanity, and all of us here – lurkers and members – as well as our families, are welcome.
_______________________________________________________