Featured Photo: Meeting of the War Crimes Executive Committee, which decided on the arrangements for the Nuremberg trials. Note the garage pull in the background – Exhibit F1b.
---
I am dying of the China Virus. I had the virus itself in the latter half of January, 2020. I became symptomatic on January 18, and thus working backwards by 5 days, I estimate that I got it on January 13 – either from friends who had traveled internationally, or from documents they carried which had been handled by Iranians. I'll never really know.
The only other person at that meeting who got the China Virus was my wife, who did not get it at the meeting, but later. It is likely that she got it from me on roughly January 19 or 20, given that she became symptomatic around the 24th or 25th.
My wife passed it to one other person, who passed it to their spouse, and that seems to have been the end of our chain.
For various reasons – otherwise known as comorbidities – I suffered hypoxia and lung damage, whereas my wife did not – nor did those who got it from her. Nevertheless, she does seem to have milder chronic effects such as peripheral pain and clotting issues, which could be related to the virus. Strangely, her prior problem with nose bleeds has vanished.
My wife's symptoms were otherwise identical to mine except for hypoxia and lung damage. Both of us had the same "dry cough", mild fever, exhaustion, weird headache and kidney aches, etc. She was also taking vitamin D for osteoporosis therapy – I was only taking a multivitamin with a low dose of vitamin D. I highly recommend vitamin D to prevent severe China Virus symptoms. I believe that it spared my wife.
My chronic symptoms are interesting. They are mostly cardiovascular, cerebrovascular, and pulmonary. You may learn more about them later in this article. I have some highly diagnostic clotting issues as well, which are specifically known to be RISKS for the coronavirus vaccines.
It is inadvisable for either me or my wife to take a coronavirus vaccine, given that I already have excellent immunity, the "clot shots" appear to degrade that immunity, and recoverees are 2 or 3 more likely to have side effects from "the jab". That, in addition to my specific contraindications.
You will understand shortly that it would be MURDER to give me a coronavirus vaccine. It would also be MURDER to give my wife one. And to give one to a child, is going to be SCANDALOUS MURDER of the worst kind.
Consequently, I consider all people who want to give me, my wife, or anybody else, a coronavirus vaccine, as MURDERERS.
I do not consider such people, who would mandate a murderous injection – this really bad vaccine – to be much better than the CCP, the Nazis, or the Soviets.
So maybe by now you are STILL wondering – what is this "Nuremberg II" all about? Glad you asked.
---
My Nuremberg Wake-Up Call – Stew Peters
This tweet from Stew Peters, which I saw on Gab, really resonated with me.
He's not lying – I can show you pictures from the Nuremberg Trials.
Since Stew might get bounced from Lying Twitter any time, I save the above tweet as an image.

The only problem is that we ONLY prosecuted National Socialist Lying Press. We did NOT arrest Bolshevik Socialist Lying Press, who started the whole thing, by driving Germany INSANE.
My mother knew the Nazis as a child and a teenager. She dodged through their crazy system, growing up, doing whatever she needed to do, not to be killed. She had so many strikes against her, if anybody knew ALL OF THEM, she was as good as dead. Very few people knew ANY of her strikes. Only she and her family knew all of them. The family kept the most dangerous strike secret. You can now understand why my mother thought that FAMILY is so important.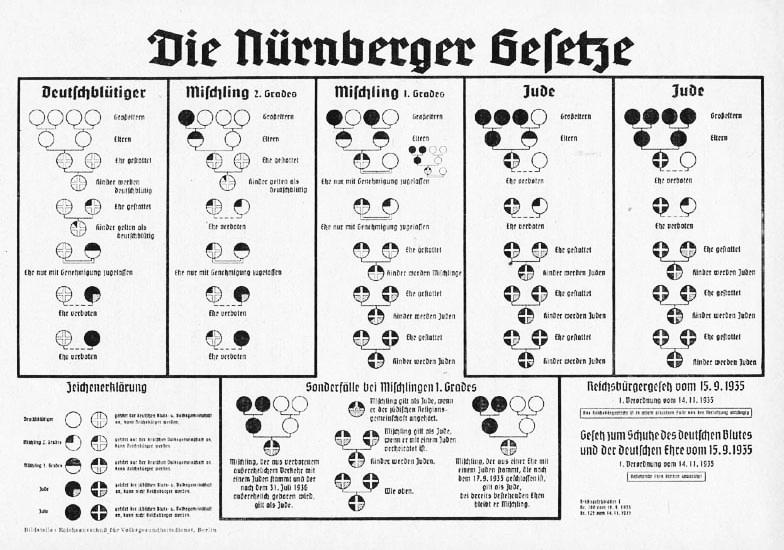 My mother was classified as "racially impure". That was not a death sentence – but if combined with other bureaucratic criteria, it could be. She was half-American – part American Indian – and her German side was "not pristine". Her grandfather, still the family patriarch, was a Mason, but apparently had enough connections or excuses not to be arrested.
My mother was not brave like Sophie Scholl, the college student who was killed by Hitler for printing pamphlets criticizing the Nazis and their war crimes. No – my mother was a survivor. A very cunning one, cowardly one moment – brave the next, who stayed one step ahead of the Gestapo by learning to LIE her way through the system.
But what my mother DID do was to serve as a WITNESS TO HISTORY. She saw the Holocaust, and how REAL it was. She saw horrible things that she told me in great detail – so that SOMEBODY would remember.
---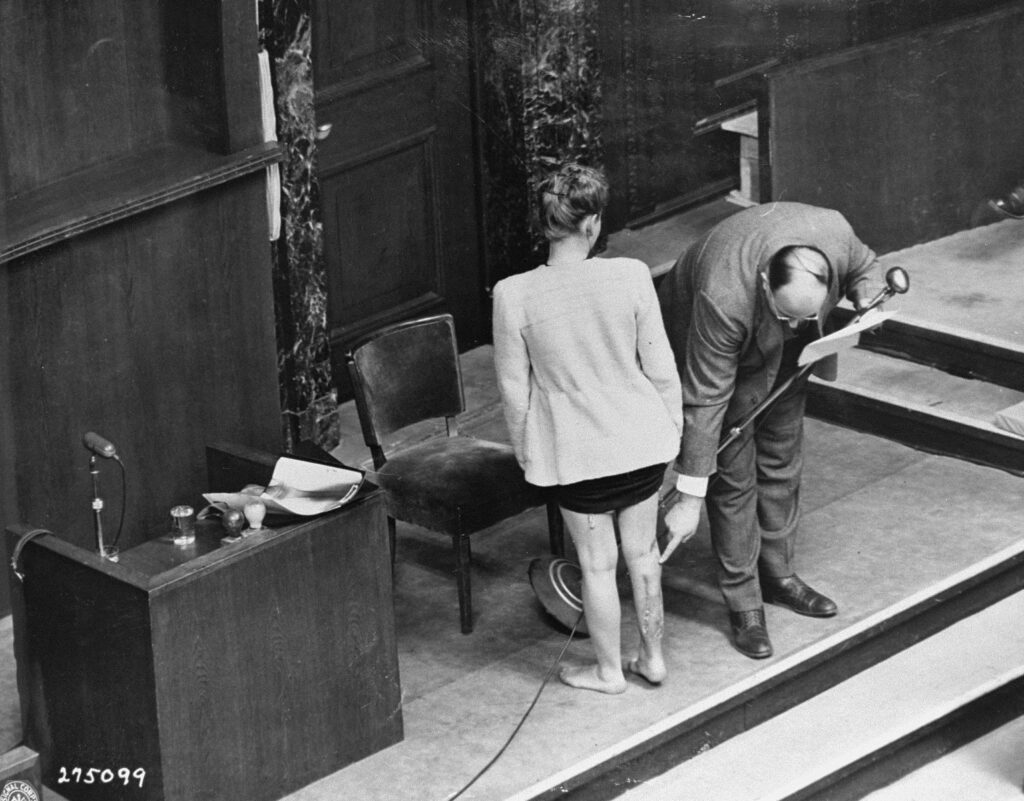 Medical Socialism
In the 1970's, I remember being in a car, laughing hysterically with a Jewish friend, smoking cigarettes, driving home from college, joking about the weird, occasional, bizarre, seemingly mentally ill "health nazis" who talked about regulating smoking and junk food. We knew this idiocy they dreamed of would never happen – COULD never happen. This was AMERICA. This shit does not happen in AMERICA. MAYBE in Russia. Definitely not in America.
Have another COKE! No Diet Coke here. Plenty of sugar for plenty of energy!
Banning smoking? BWAHAHAHAHAHA! Good one!
What's next? Sugar? HAHAHAHAHAHA! Hilarious! These health nazis. They're CRAZY.
Oh, my goodness. I was such a fool. I could NOT make the connection to my mother.
My mother's big, deadly secret was a horribly deformed back, with one God-given blessing. It looked absolutely normal with clothes on.
She had learned over her lifetime to keep it a secret. She always dressed in the closet, with her back away from the door. I only saw it ONCE, by a combination of accidents, when, as an adult, she made the mistake of walking out of the closet to speak with my father, not having shut the bedroom door completely, not knowing I was still in the house, and I turned and looked through the slightly open door.
I was utterly shocked. It looked like something from the films Alien or Species.
My mother hid it through the entire Nazi nightmare, except when she was forced into one examination. The doctor saw her back – as he moved around her next to the wall – but he lied to the nurse and said she was fine.
There WERE good people – but they had to pick and choose the exact right moments to ACT AGAINST THE MACHINE.
And I'm here to tell you, EARLIER IS BETTER.
Here is how bad medicine got in Nazi Germany.
---
Between September 1939 and April 1945 the defendants Karl Brandt, Blome, Brack, and Hoven unlawfully, willfully, and knowingly committed war crimes, as defined by Article II of Control Council Law No. 10, in that they were principals in, accessories to, ordered, abetted, took a consenting part in, and were connected with plans and enterprises involving the execution of the so-called "euthanasia" program of the German Reich in the course of which the defendants herein murdered hundreds of thousands of human beings, including nationals of German-occupied countries. This program involved the systematic and secret execution of the aged, insane, incurably ill, of deformed children, and other persons, by gas, lethal injections, and diverse other means in nursing homes, hospitals, and asylums. Such persons were regarded as "useless eaters" and a burden to the German war machine. The relatives of these victims were informed that they died from natural causes, such as heart failure. German doctors involved in the "euthanasia" program were also sent to Eastern occupied countries to assist in the mass extermination of Jews.

http://law2.umkc.edu/faculty/projects/ftrials/nuremberg/NurembergDoctorTrial.html
---
Now, this "euthanasia" part is just the extreme. We see SIGNS of this, like Cuomo and his health people deliberately infecting nursing homes, but we are not realizing that much of the DAY-TO-DAY COVID CRAP is actually quite NAZI.
HERE is a lady, still alive who remembers ALL of what we are seeing now, happening under the Nazis. (Hat Tip to Singingsoul for finding this for me. I had remembered seeing videos of her before, but had forgotten her name.)
Just listen to her. She looks at COVID COMMIES, and she sees COVID NAZIS.
Are you starting to see how bad of a situation we are in?
I need to talk about why – if you don't want to be like me – you don't want the jab.
---
The Clot Shot
What I'm going to show you here is REMARKABLE.
On the bright side, this Twitter thread EXPLAINS my China Virus case PERFECTLY. It explains every aspect of my cardiovascular and pulmonary symptoms. But why? It's not about the virus – it's about the vaccine.
Yes. Even though it's about the VACCINE, it's about the SPIKE PROTEIN – the CLOT PROTEIN – something that my case and the CLOT SHOT have in common.
But on the bad side – yeah. It's VERY bad health news for a lot of us.
But on the good/bad side, it's enough to send ANYBODY who advocates mandatory vaccination to a TRIBUNAL followed by PRISON or EXECUTION.
Seriously. THIS NEWS is all the justification needed for ANY non-Nazi portion of our military to begin arresting the COVID NAZIS who are pushing vaccination mandates, if they don't STOP.
Vaccine mandates must stop immediately.
We need to LEARN from failure – NOT keep pushing it.
Time to explain.
Hang onto your testicles. It's a hell of a trip.
---
(1) Pfizer vaccine causes HUGE (5-6X) reduction in the most important antibodies, while jacking up the "addiction antibodies" which FAIL on the next variant (are you starting to see how the addiction works?)
---
(2) EVERY recipient of the Pfizer vaccine is excreting the remnants of PEG in urine, most likely from the "pegylated graphene oxide" trade secret (molecular razor blades, absolutely unreal they used this shit).
---
(3) The "clot shot" isn't just some recipients – it turns out that tests shows clotting is happening in MOST people getting the spike protein vaccines. They're not BIG clots that are easily spotted – they're small clots that need testing to show up.
---
(4) This is the clinical effect of the clots from the vaccines, and it is IDENTICAL to what the disease did to me. It causes lung damage not visible on X-rays, and that damage stresses the heart by pulmonary hypertension. The good news from my own experience is that PULMONARY VASODILATORS (like magnesium) are VERY HELPFUL.
---
(5) More boosters = more clots = more damage = faster death. The vaccines MUST be stopped. If Pfizer wants to redeem itself (remember – Nuremberg II), it needs to STOP VACCINE PRODUCTION and FIND PULMONARY ANTIHYPERTENSIVES AND VASODILATORS.
---
(6) Here you see the worsening with the third booster. I predicted this – ask people on this blog. I told people – DO NOT GET THE THIRD SHOT. That is where this goes fentanyl-level and you're not gonna last. Anybody who keeps pushing vaccines and mandates, and that includes SECDEF, needs to be ARRESTED, knowing what we know now.
---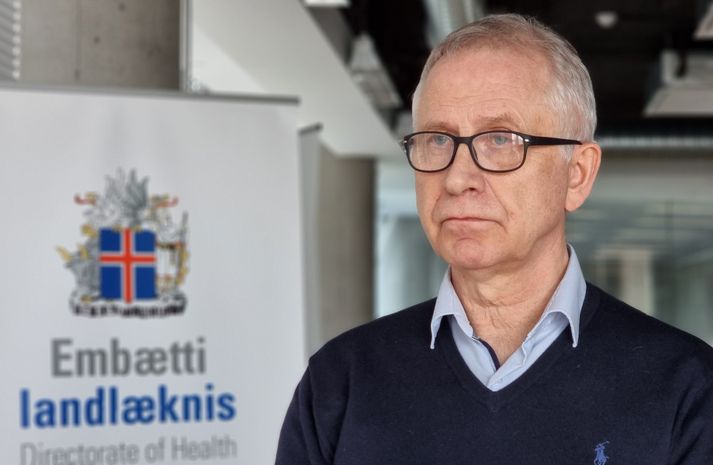 Implications – Iceland (pre-walk-back) Wins
The chief epidemiologist in Iceland was CORRECT when he said we have to transition to NATURAL HERD IMMUNITY. Yes – he was CORRECT, until the LYING PRESS browbeat him into the INSANITY NARRATIVE.
He was RIGHT before he was "corrected by the socialist media" – which happens to science all the time now.
We have to catch it early, treat it, survive it, and have great immunity.
Source: https://www.visir.is/g/20212140884d/na-thurfi-hjardonaemi-med-thvi-ad-lata-veiruna-ganga
This is VIRUS REALISM right here.
So why did the Iceland epidemiologist walk it back?
That takes us to our next two items.
---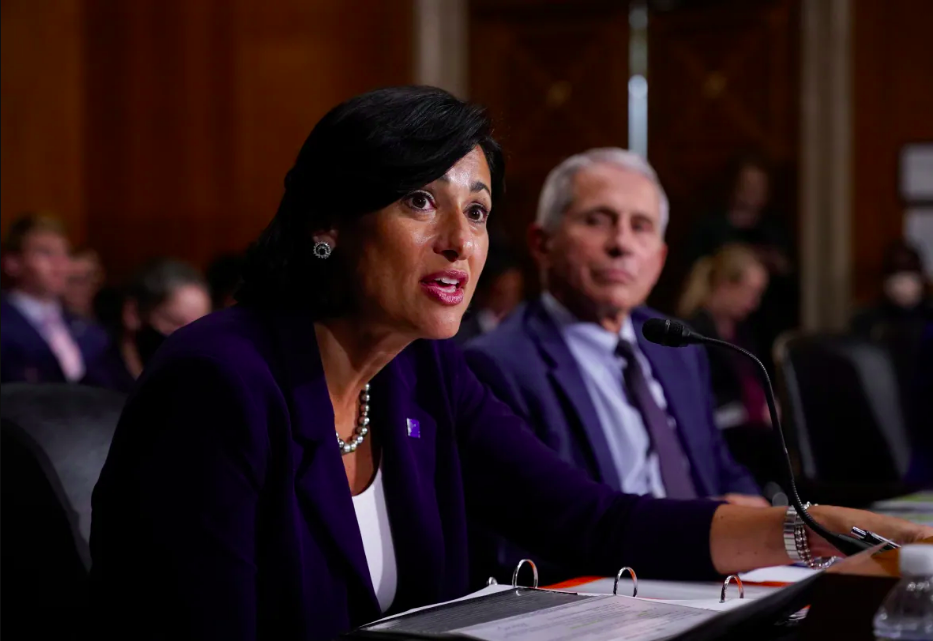 Why are CDC and its Pawns Always Wrong or Lying?
Beyond the fact that Rochelle Walensky is a Tony Fauci crony from WAY BACK, there is something terribly wrong with CDC.
In my opinion, it is politicized to the point where it obeys some weird agenda that it either does not itself understand, or that it does understand and NUREMBERG II is needed.
Just listen to this front line doctor, who is trained in respiratory viruses and immunology, explain how the agency repeatedly contradicts what is KNOWN and LONG-ESTABLISHED SCIENCE about treating and vaccinating against viral infections. He does NOT mince words. He sees CDC lying, just like I do.
Go to 14:55 to hear him begin, after the initial 15 minutes of the meeting (video MAY start there).
Let me put it this way.
It is important to follow the SCIENCE of PRACTICED MEDICINE and NOT the POLITICS of CDC, or the STOCK VALUE of PFIZER.
This is exactly what I found when "global warming" was forced on the entire scientific community. The "authorities" were repeatedly WRONG, but were never removed from authority for their errors.
Politics does NOT make science work. Politics DESTROYS SCIENCE.
Now – here is where the media comes in.
---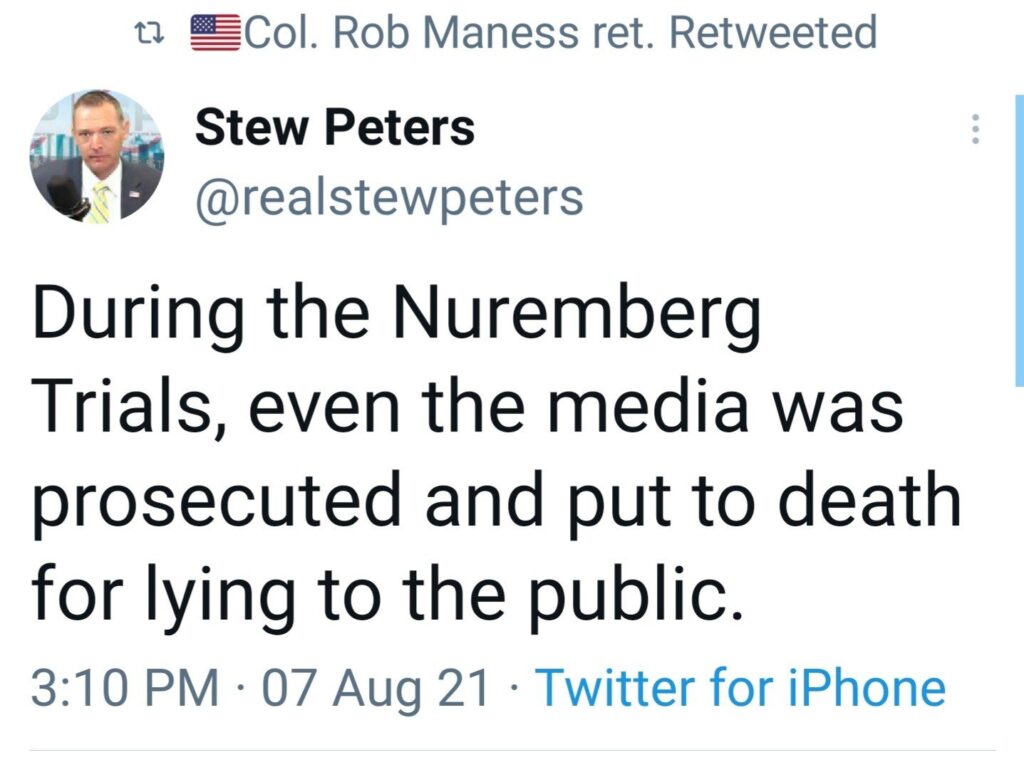 The Media's Responsibility
What we have seen is the opposite of the way the media used to function when it was healthy.
The media used to ask tough questions of EVERYBODY – their OWN questions – NOT questions to support today's talking points of ONE PARTY.
The media was not so obviously driven by AGENDA. The MEDIA did not tell scientists what to think – especially politically preferred science that was either failing or wrong to begin with. The media followed the SCIENCE – and the SCIENCE followed the TRUTH by painful argument and contradictions of its own beliefs.
SCIENCE fought and MEDIA reported.
SCIENCE worked and MEDIA reported.
The media is different now.
The media:
pushes a narrative that is repeatedly WRONG
does not want to pursue certain truths
hounds politicians, experts, authorities, and others who don't offer approved viewpoints
seems to serve corporate and leftist political interests
The media will have much to answer for, if it KEEPS PUSHING MANDATES for MURDEROUS VACCINES.
So – where does this all go?
---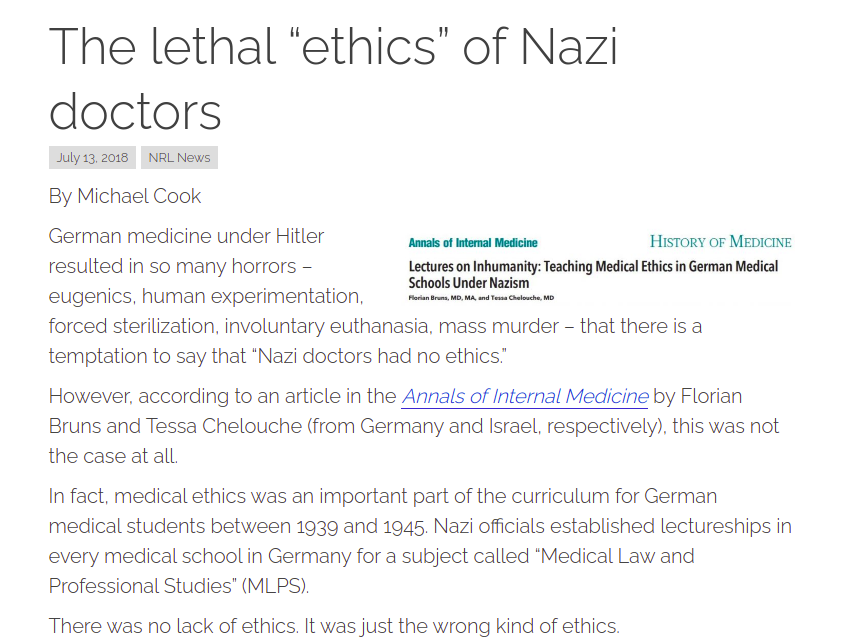 Conclusion: Keep It Up, and It's WAR.
Pushing these vaccines any further is CAUSE FOR WAR for the American People. It's that simple.
The insane left in America has been fed a real line by RevCom, with their "Bash a Fash" Antifa nonsense, farmed out to leftist youth, and aimed quite absurdly at the normal Americans who overwhelmingly chose Donald Trump against off-the-charts cheating.
The stark TRUTH is that American Bolsheviks of all stripes are pushing and pushing a DYING BRAND, and with the help of this damnable Maoist virus, they have created MEDICAL NAZISM, pushed by a LEFTIST controlled media, and supported by corporate globalists who don't give a rat's ass about patients – only about political power, profits, and CONTROL.
It's one thing to pump a drug like Remdesivir that was basically a loser, but could have been regarded as a "hope-builder" of sorts.
It essentially does nothing but get cash for its makers, but at least it does no harm.
---
Original Investigation Infectious Diseases
July 15, 2021
Association of Remdesivir Treatment With Survival and Length of Hospital Stay Among US Veterans Hospitalized With COVID-19
Michael E. Ohl, MD, MSPH1,2; Donald R. Miller, ScD3,4; Brian C. Lund, PharmD1; et alTakaaki Kobayashi, MD1,2; Kelly Richardson Miell, PhD1; Brice F. Beck, MA1; Bruce Alexander, PharmD1; Kristina Crothers, MD5,6; Mary S. Vaughan Sarrazin, PhD1,2
JAMA Netw Open. 2021;4(7):e2114741. doi:10.1001/jamanetworkopen.2021.14741
COVID-19 Resource Center
Key Points
Question: Is remdesivir treatment associated with improved survival or shortened hospitalizations among people with COVID-19 in routine care settings?
Findings: In this cohort study of 2344 US veterans hospitalized with COVID-19, remdesivir therapy was not associated with improved 30-day survival but was associated with a significant increase in median time to hospital discharge.
Meaning: The findings suggest that routine use of remdesivir may be associated with increased use of hospital beds but not with improvements in survival.
Abstract
Importance Randomized clinical trials have yielded conflicting results about the effects of remdesivir therapy on survival and length of hospital stay among people with COVID-19.
---
NOT SO THIS SNAKE-VENOM VACCINE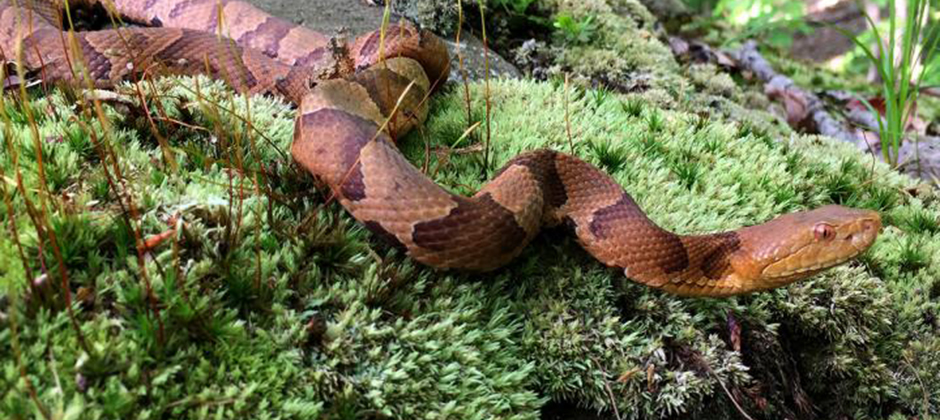 In my opinion, it is MURDER to try to make anybody take this vaccine involuntarily.
But it gets worse.
Pushing the vaccines drives the China Virus to new levels of pathogenicity. We have been warned repeatedly about this – even by an advisor to Bill Gates' own pet organization CEPI – and yet it's full steam ahead.
This is literally unconscionable. It's not just murder – it's MASS MURDER.

This is not acceptable.
So I am warning all proponents of mandatory vaccination.
You are headed to literal war, and from there, to only one place.
Nuremberg II.
Please reconsider before it's too late.
Millions of Americans are ready to do the right thing. AGAIN.
W