It can be feast or famine trying to find goodies for the patriots perched here at the Q Tree on a regular basis. On Tuesday afternoon, it seemed like there wasn't much of anything out there.
On Wednesday…AVALANCHE.
Okay, maybe not an avalanche, but an abundance of riches, beginning with Archbishop Carl Maria Vigano who is still in hiding, and still speaking out about this abysmal "pope" and the wretched situation of the world under assault from "The Great Reset."
This was posted on yesterday's daily in the comments, and was discussed, although not at length.
The Malthusian ecologism, irenicist ecumenism (that is a prelude to the constitution of the universal religion), the "fourth revolution" theorized by Klaus Schwab and the families of international finance, find in Bergoglio not a neutral spectator – which would itself already be an unheard of thing – but actually a zealous cooperator, who abuses his own moral authority in order to support ad extra [outside the Church] the project of the dissolution of traditional society, while ad intra [within the Church] he pursues the project of the demolition of the Church in order to replace Her with a philanthropic organization of Masonic inspiration. …

The persecution we are witnessing today is no different from that of decades past, but now it has been extended to the masses, while previously it focused on individuals and the ruling class. This applies to both the civil and ecclesiastical world – confirming the pactum sceleris [criminal conspiracy] between the deep state and the deep church. It seems to me that in this conspiracy the role of the Jesuits has been decisive, and it is no coincidence that for the first time in history a religious of the Society of Jesus is seated on the Throne of Peter, [in violation of the Rule established by Saint Ignatius of Loyola].
This is actually part of a LONG interview that occurred in late September, and was transcribed at Inside the Vatican. The full interview is very revealing. (Please go to the link to read the transcript.) The full interview addresses many topics specific to Catholicism, but does include this gems like this interspersed within the Church talk:
We find ourselves trapped in an impasse, a dead end, from which we cannot escape as long as we do not recognize it for what it is. If we think that the present crisis can be solved by addressing ourselves to the civil or religious authority, as if we were in conditions of relative normality, we continue to not understand that the responsibility for this crisis lays precisely in a betrayal carried out by those hold authority. We cannot ask for justice for a wrong we have suffered if the judge who ought to condemn those who infringe on our rights is their accomplice. We cannot turn to politicians, expecting them to revoke the violation of our fundamental freedoms, if they are the very ones voting for these violations in Parliaments because they obey those who pay them or blackmail them.
Vigano then followed this interview with a letter to his fellow Italians who are in the fight of their lives trying to avoid the green pass, the European version of vaccine passports. Here is an excerpt:
I mentioned a little while ago about the labyrinth into which we entered. More precisely, a labyrinth in which we found ourselves following those who promised us to get out, knowing full well that it has no exit. With every step we have taken, entering the maze of this labyrinth, we have strayed and lost.

Because this is a labyrinth.

A tangle of pseudo-scientific statements, logical contradictions, apodictic proclamations, dogmas proclaimed by the new Covid priests, by the pandemic Sanhedrin.

There is nothing consequential or rational in what we are told and it is precisely in believing that what they tell us makes sense that we go further and further into the labyrinth.

"Let's get vaccinated to save the frail and the elderly people who cannot be vaccinated," they told us. "While we vaccinate the frail and the elderly, let's get vaccinated in order to remove the mask and start living again," they said… and soon after we discovered that not only should we have to wear the mask but that one dose of serum was no longer enough and not even two, maybe not even three.

Meanwhile, the frail and the elderly die of Covid even after the double dose, and if they survive and because in hospitals – deny it if you can – for some time Covid patients have been given Azithromycin [& Ivermectin], making it appear as a cure against intestinal parasites but knowing full well that it is used against the virus, so as not to undermine the credibility of vaccines, certainly not for the health of patients.

We have to get out of this labyrinth dear friends, but we cannot get out by simply protesting against the Green Pass, which is only the most recent repressive tool and certainly not the last. Certainly the Green Pass is a legal aberration, a hateful blackmail, a proof of the pretext of the pandemic alarm.

But even if they revoke the Green Pass, the absurdity of considering a curable virus deadly that has not caused more deaths than those of the past years would remain. the absurdity of wearing masks that are not only useless by the experts' own admission but which, on the contrary, cause serious lung diseases and brain pathologies.

The absurdity of considering a vaccine as a drug that does not serve to give immunity and that proves to have such serious side effects as to overtake the deaths of all vaccines in the last ten years in just a few months of administration. The absurdity of letting us inoculate an experimental drug that acts on our DNA, making us genetically modified organisms.

The absurdity of following directions, protocols that seem written by sorcerers and not by conscientious doctors, given the series of checks that have now reached the pathetic. the absurdity of calculating seriously and calmly to statements so scandalous and false as not to deserve an answer.

That of Draghi, "whoever gets vaccinated is saved, whoever does not get vaccinated dies," is a lie.
And then a surprise came from Mollie Hemingway, the nominally mainstream media figure who contributes at Fox News. She wanted to find out just what happened in the 2020 general election and so she did the legwork and investigative reporting that resulted in a book titled Rigged. She spoke with Brian Kilmeade about her efforts:
A partial transcript can be found at Real Clear Politics:
I wanted to know exactly what happened during the campaign so for me that means I interview everybody involved at the state and the national level, and I did find out that this election was unlike any election we'd ever had. People already knew that the media environment was corrupt, just like you just talked about, they suppressed that Hunter Biden story which was explosive, they elevated fake news, they knew that big tech had manipulated. They did not want to have any information out that helps their political opponents or hurt their political allies, so they censored information and they de-platformed people, and they also changed a lot of our election laws. Sometimes they did that legally and constitutionally, sometimes they didn't, and Mark Zuckerberg, one of the world's wealthiest individuals, funded the private takeover of government election offices. And that enabled a bunch of left wing activists to come into government election offices and actually handle many things, from voter registration to voting to vote counting.
Remember, fellow QTreepers, this book and effort was written for the normies who still are in the process of waking up, not us.
Other things found on the daily tour:
SpookyJay @SpookyJay36
The true role of Fact Checkers are Reality Keepers. Whenever we say something that disturbs their reality, they run to PolitiFact for reassurance that everything is ok. It doesn't matter what PolitiFact says…they're just looking for confirmation.10:13 PM · Oct 12, 2021

Eric Matheny @EricMMatheny
Americans are being conditioned to treat normalcy – trick-or-treating with your kids, for instance – as a great privilege bestowed unto you by a benevolent God King (Government). I've been saying this for a year and a half. We are all part of an enormous social experiment.9:46 PM · Oct 12, 2021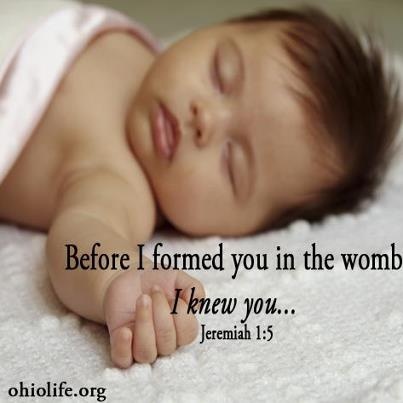 Kennedy Hall@kennedyhall
Testing vaccines on a fetus proves it is a person. It is human testing for human medicine.7:17 AM · Oct 13, 2021
daniel alexander@Alec_Zeck
Imagine the mental gymnastics it takes to, on one hand, despise historically corrupt corporations that harm and exploit people for profit but vehemently defend the position of historically corrupt pharmaceutical corporations that harm and exploit people for profit on the other.10:53 AM · Oct 13, 2021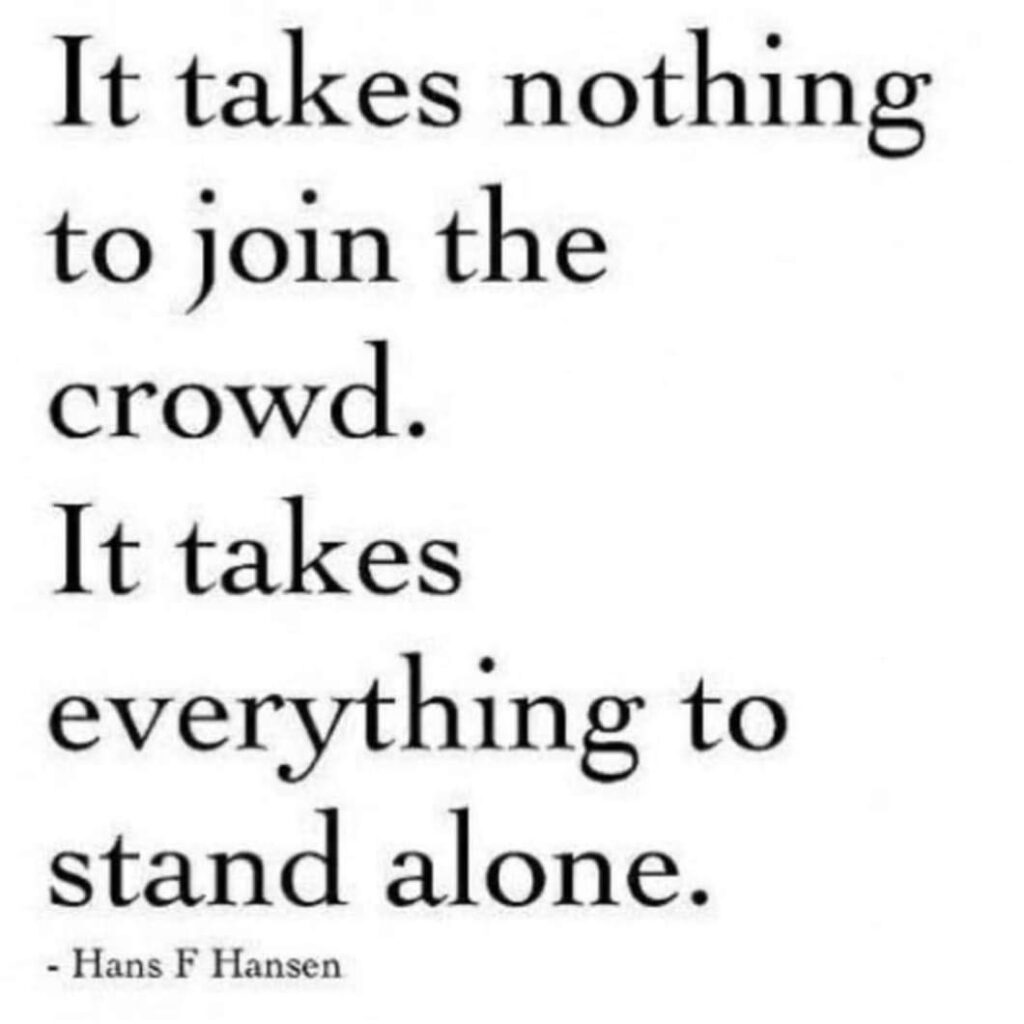 Richard S.@Richard_S_9411
You're scared of a virus because you've been told to be scared of it. You're not scared of experimental vaccines, loss of liberty, and the harmful effects of lockdowns and wearing masks because you've been told not to be scared of them. You are programmed.10:41 AM · Oct 13, 2021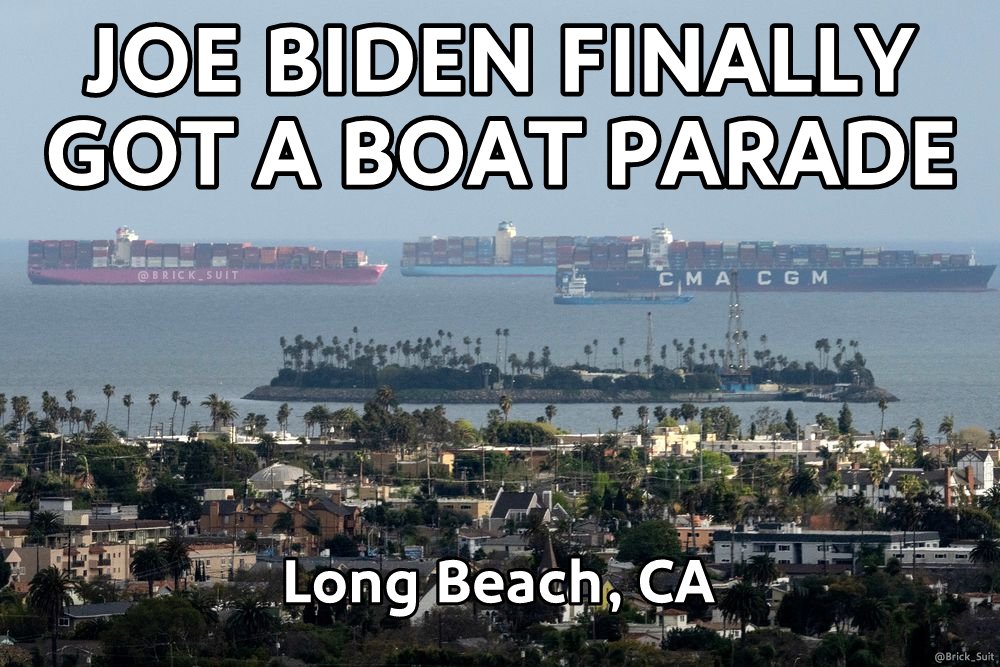 Gunther Eagleman LEO Retired@GuntherEagleman
Fun Fact: American made products don't get stuck on cargo ships…
7:01 AM · Oct 13, 2021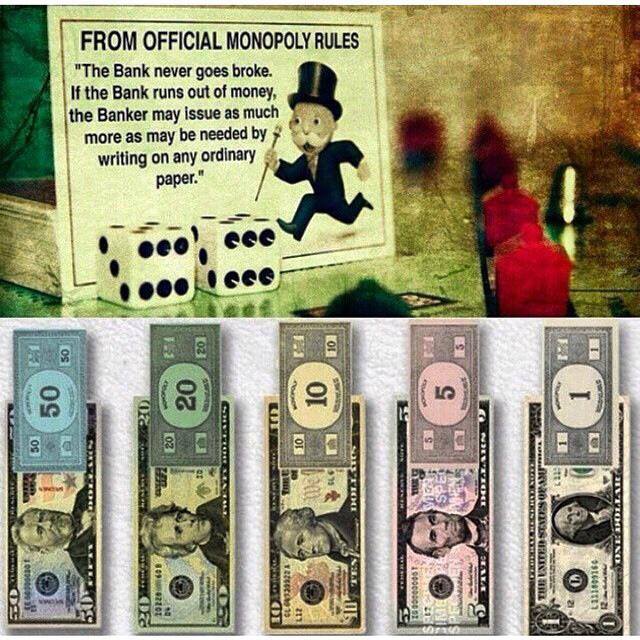 Carlin: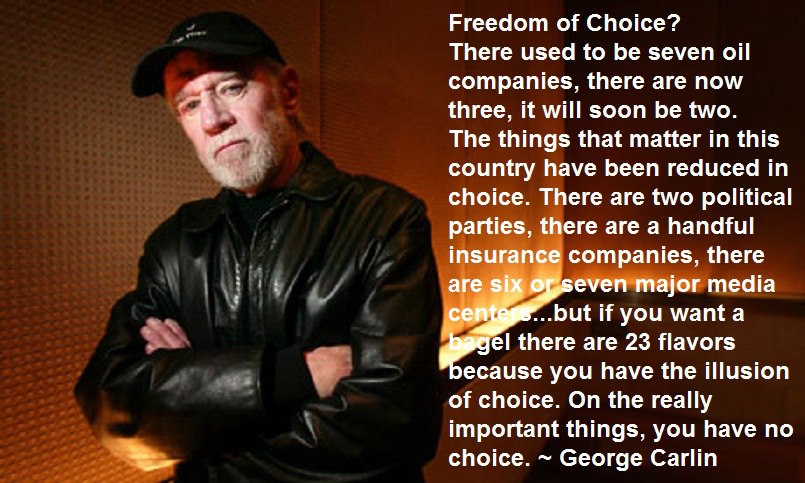 And, by the way, the Rolling Stones retired their song "Brown Sugar" due to cancel culture.
And now for the business portion.
Please review our HOST and site owner's Guidelines for posting and discussion for this site. Wolf is kind enough to put up with *most* of us and our antics after thorough vetting. Violators of the baiting and deliberately attempting to divide the group rules WILL face consequences.
The discourse on this site is to be CIVIL – no name calling, baiting, or threatening others here is allowed. Company manners are appreciated. Those who are so inclined may visit Wolf's other sanctuary, the U-Tree, to slog out discussions best saved for a wrestling mat. If, for some reason, this site is not available, head over to the UTree and visit the post at the top of the list or the closest rescue thread.
This site is a celebration of the natural rights endowed to humans by our Creator as well as those enshrined in the Bill of Rights adopted in the founding documents of the United States of America. Within the limits of law, how we exercise these rights is part of the freedom of our discussion.
THAT MEANS THAT ALL OF US HERE ARE ENTITLED TO OUR OPINIONS AND PREJUDICES, ETC., SO LONG AS THEY CAUSE NO PHYSICAL HARM TO OTHERS OR DOXX OUR FELLOW TREE DWELLERS.
All opinions here are valued for the diversity they bring to the issues, and the shaping of understanding regarding topics for which many of us do not have all information. Correcting the record on any one topic is appreciated.
Be careful in expressing thoughts as we would all like to think well of the rest of the group, and ill-thought out comments have a way of wrecking that for everyone.
Fellow tree dweller Wheatie gave us some good reminders on the basics of civility in political discourse:
No food fights
No running with scissors
If you bring snacks, be sure they are made with bacon
Auntie DePat's requests as we are all supposedly adults and don't just play them on TV like the body doubles pretending to be the squatter in chief:
If you see something has not been posted, do us all a favor, and post it. Please, do not complain that it has not been done yet.
The scroll wheel on your mouse can be your friend. As mature adults, please use it here in the same manner you would in avoiding online porn.
Thank you so much for any and all attention to such details. It is GREATLY appreciated by more than one party here.
____________________________________________________
ROMANS 3:21-30
21But now the righteousness of God has been manifested apart from law, although the law and the prophets bear witness to it, 22the righteousness of God through faith in Jesus Christ for all who believe. For there is no distinction; 23since all have sinned and fall short of the glory of God, 24they are justified by his grace as a gift, through the redemption which is in Christ Jesus, 25whom God put forward as an expiation by his blood, to be received by faith. This was to show God's righteousness, because in his divine forbearance he had passed over former sins; 26it was to prove at the present time that he himself is righteous and that he justifies him who has faith in Jesus. 27Then what becomes of our boasting? It is excluded. On what principle? On the principle of works? No, but on the principle of faith. 28For we hold that a man is justified by faith apart from works of law. 29Or is God the God of Jews only? Is he not the God of Gentiles also? Yes, of Gentiles also, 30since God is one; and he will justify the circumcised on the ground of their faith and the uncircumcised through their faith.
LUKE 11:47-54
47Woe to you! for you build the tombs of the prophets whom your fathers killed. 48So you are witnesses and consent to the deeds of your fathers; for they killed them, and you build their tombs. 49Therefore also the Wisdom of God said, `I will send them prophets and apostles, some of whom they will kill and persecute,' 50that the blood of all the prophets, shed from the foundation of the world, may be required of this generation, 51from the blood of Abel to the blood of Zechari'ah, who perished between the altar and the sanctuary. Yes, I tell you, it shall be required of this generation. 52Woe to you lawyers! for you have taken away the key of knowledge; you did not enter yourselves, and you hindered those who were entering." 53As he went away from there, the scribes and the Pharisees began to press him hard, and to provoke him to speak of many things, 54lying in wait for him, to catch at something he might say.
_____________________________________________________