The Pub is OPEN!
And for once, the JUKE BOX IS WORKING! Somebody fixed the damn thing.
Let's see if we can make it start on the right song……
We may serve an eclectic variety of somewhat less-than-noxious potions here, possibly unfamiliar to some patrons, but nonetheless, we shall earnestly attempt to cater to the tastes of our customers.
While our beloved REAL bartender takes a needed break of unknown duration, we continue to ENDEAVOR TO PERSEVERE.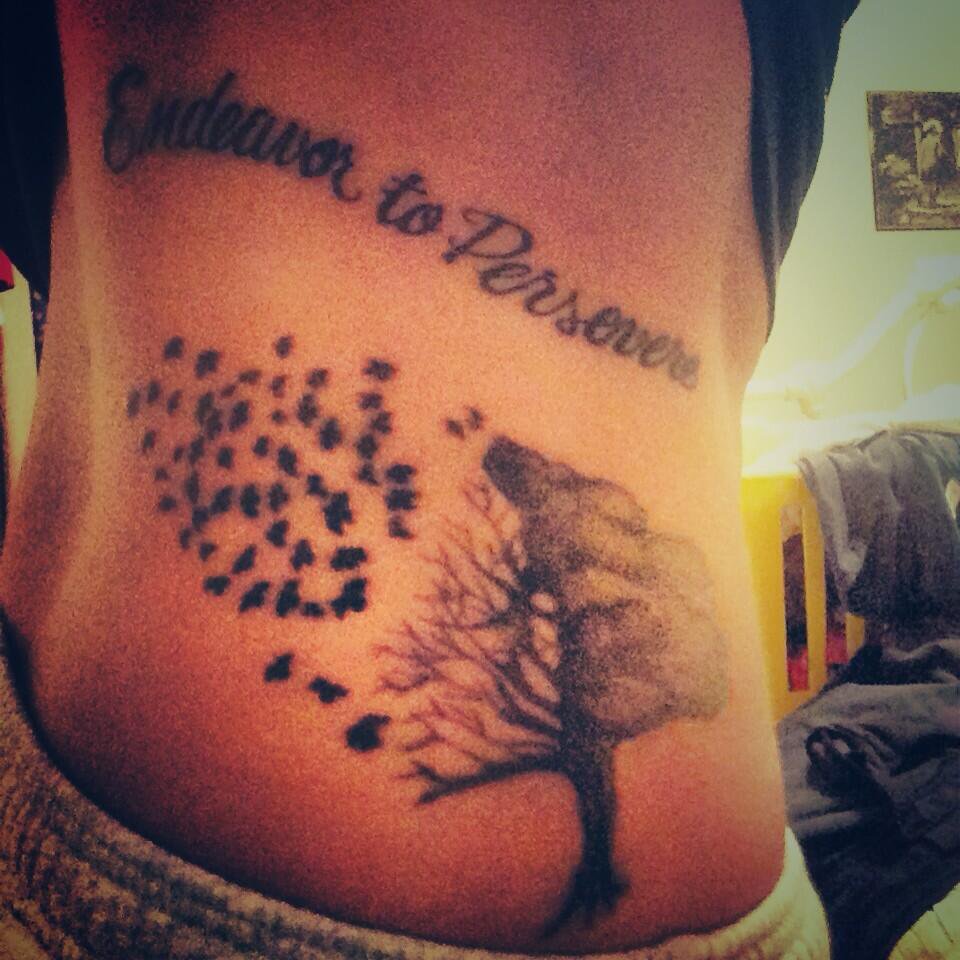 ---
Christmas Spirit
Christmas spirit continues, including for those Orthodox brothers and sisters who just finished their Christmas Day a week ago, on January 7, 2022. Can we drag it out until the end of January?
LET'S TRY!!!
And now, the rules of the pub.
---
HOUSE RULES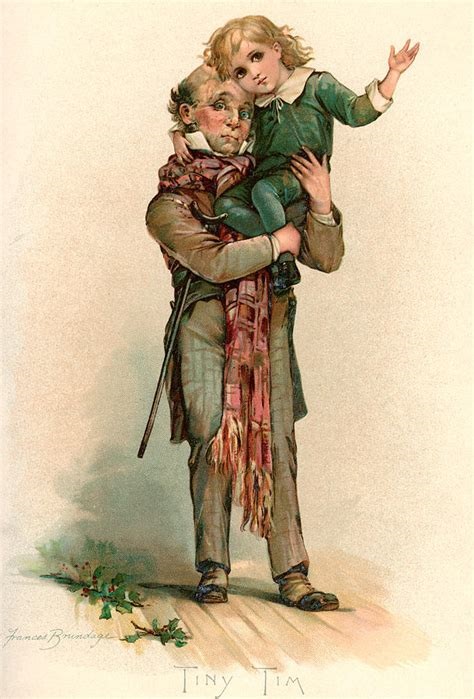 God bless us, every one! Tiny Tim had such a beautiful soul. He hadn't a mean bone in his body…unlike most of us. But in keeping with Christmas, we promise to honor Wolf's rules and keep Scrooge at bay. The Utree is where the Ghost of Christmas Present will conduct you should you need to rattle some chains. Another option, should all hell break loose is here.
Now, back to business.
---
AMEN!
---
Current Art On The Wall
AND somebody flips a new old song on the jukebox…..
Well, we've got us a WEIRD SHIPMENT of STRANGE ART, so we're just putting it up on the walls of the bar, and PRICING IT TO MOVE.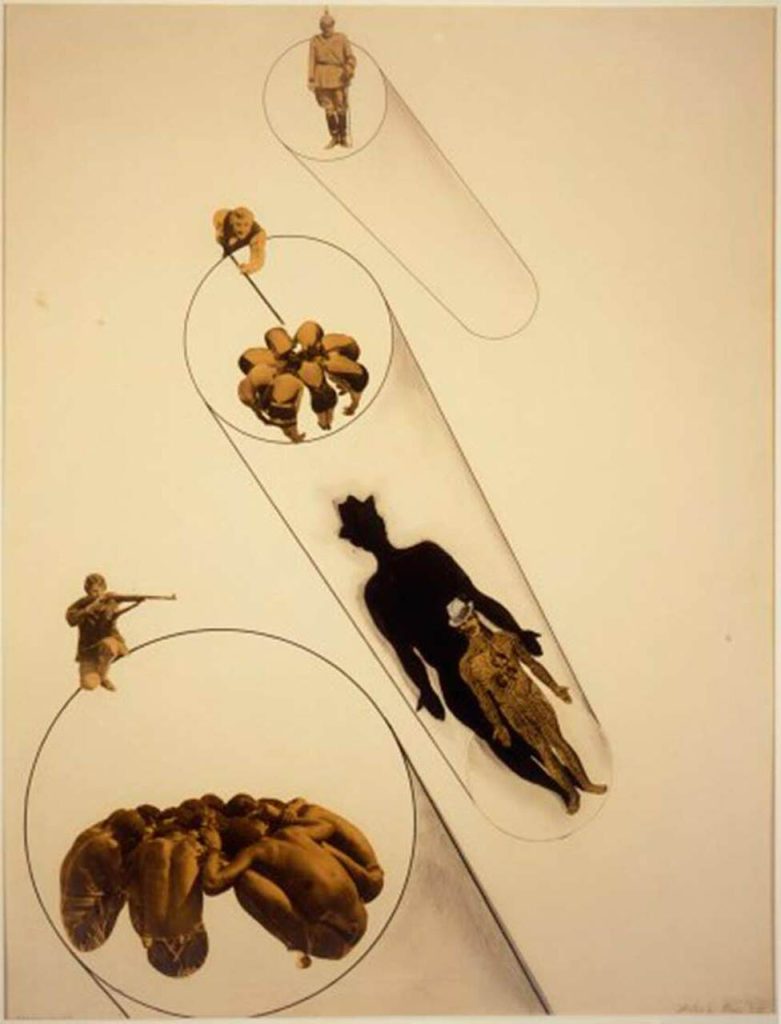 Mass Psychosis 1927 by Laszlo Moholy Nagy
LINK: https://wanford.com/mass-psychosis-1927-by-laszlo-moholy-nagy/
---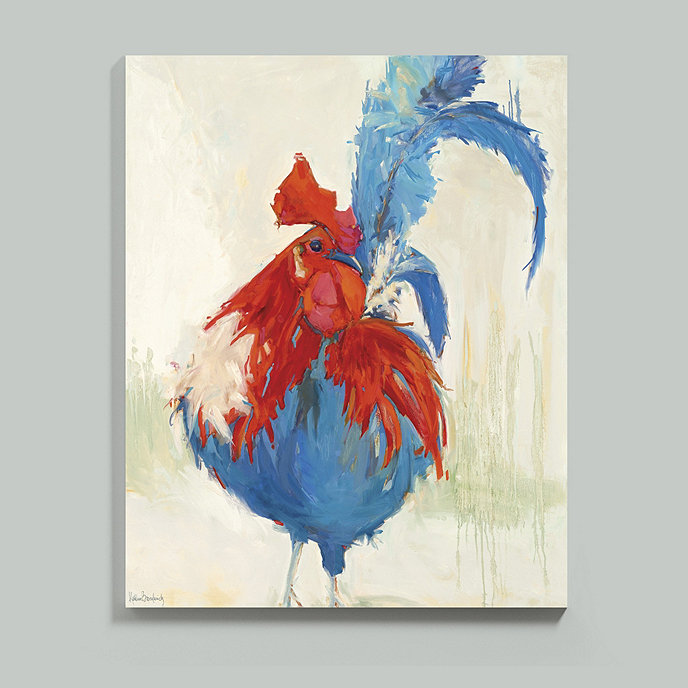 Patriot Rooster by Kathleen Broaderick
LINK: https://www.ballarddesigns.com/bd/433955
---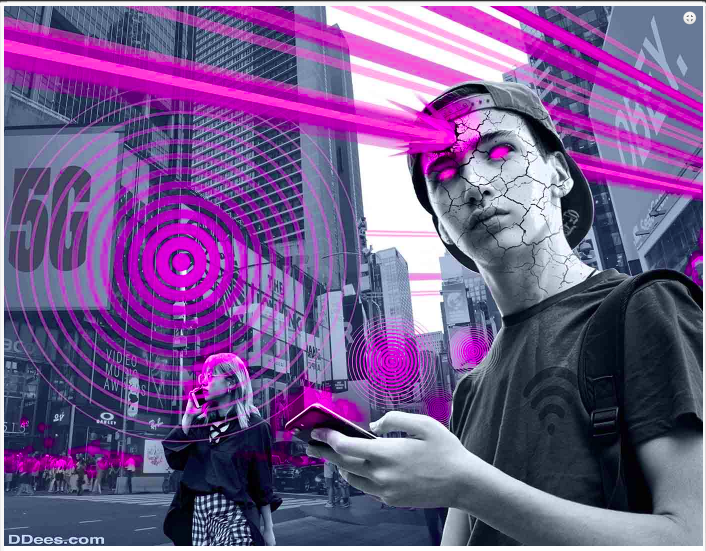 5G Street by David Dees
Let's try another take on electromagnetic radiation with a bit less MAGENTA
---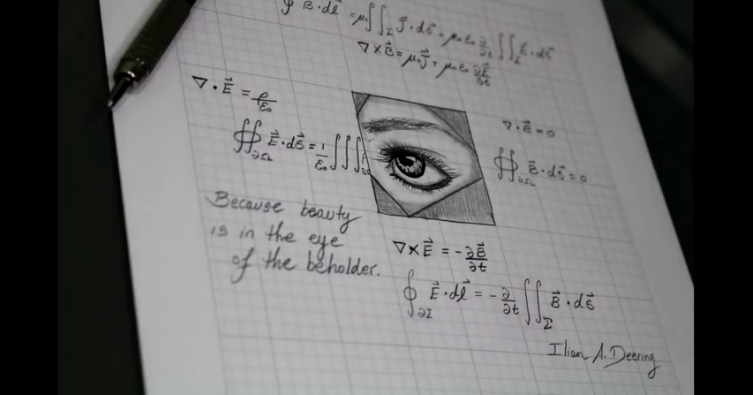 Because beauty is in the eye of the beholder by Ilian A. Deering
Let's look more closely.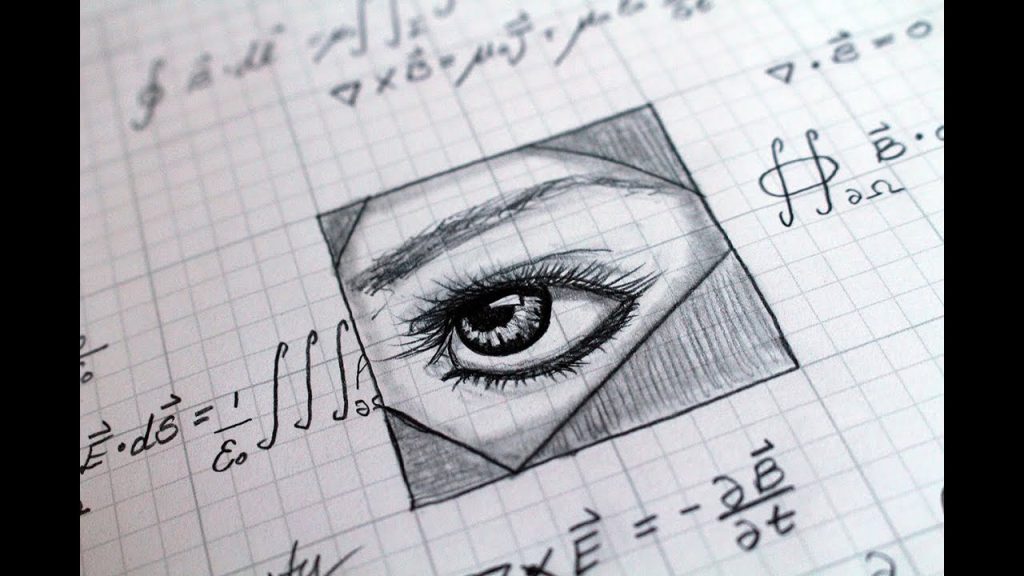 As well as a video on the making of…….
Ah, yes. The liberal arts and sciences are now the conservative arts and sciences. Even when there's a little bit of that "one eye" stuff sneaking in.
Or is it just ART?
Something to think about.
---
Clot Shot Self-Deception as Part of Mass Formation Psychosis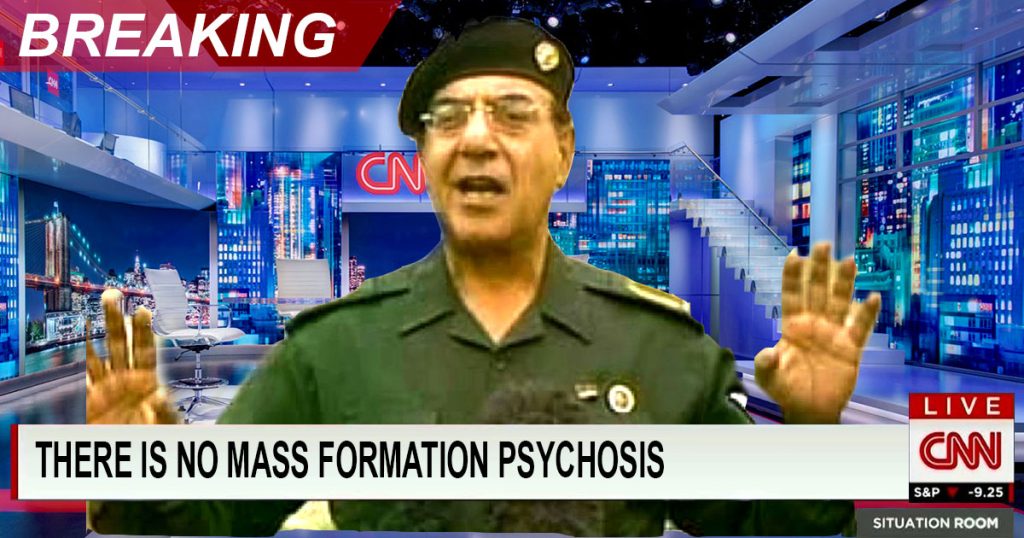 I don't remember where the tab URL below came from – hat tip to whoever found it – but it is critical to note how EVERYBODY CONCERNED is OK with blaming this obvious clot-shot death on "COVID-19".
LINK: https://t.me/chiefnerd/1508
---
Nashville doctor dies from Pfizer vaccine
"The 57-year-old was admitted to St. Thomas Midtown in Nashville a short time after he received his first dose of the Pfizer vaccine.
'Sometime after his first vaccine and he somewhat brushed it off, usually when he gets sick he gets better the next day and then he was hospitalized on December 7th,' Alexis said.
Following a 12-day stint in the hospital, Dimitri passed away on December 20 from complications."
https://www.wkrn.com/news/local-news/nashville/covid-19-takes-life-of-longtime-nashville-doctor/
24.6Kviews
---
Now – it's imperative to go to that article and read it.
LINK: https://www.wkrn.com/news/local-news/nashville/covid-19-takes-life-of-longtime-nashville-doctor/
ARCHIVE: https://archive.fo/6Jnm0
FTA (my BOLD):
---
"He was a very docile, a person with minimal words, but every time he spoke, they were very impactful words."
That's how 19-year-old Alexis Ndina is remembering her father, who said he passed away from COVID-19 just days before Christmas.
Dr. Dimitri Ndina was a loving father, husband, grandfather and a pharmaceutical doctor at Tennessee Oncology.
The 57-year-old was admitted to St. Thomas Midtown in Nashville a short time after he received his first dose of the Pfizer vaccine.

"Sometime after his first vaccine and he somewhat brushed it off, usually when he gets sick he gets better the next day and then he was hospitalized on December 7th," Alexis said.
Following a 12-day stint in the hospital, Dimitri passed away on December 20 from complications.
"They noted that he started to clot in his lower region so from his legs and started to work up," Alexis explained.
His family is in disbelief, saying he was such a healthy man.

Alexis recalled the last words she said to her dad.
"I told him I loved him. He was a person who cared about how he looked so I kept telling him he was a very handsome man and all that," Alexis said.
Following in her father's footsteps, Alexis also wants to be a doctor just like him.
"He's taught me everything I know, everything in my life that has been from him has impacted me, and I am just going to continue to make him proud," Alexis said.
She also shared a message for the community she believes her dad would want everyone to hear.
"To continue his legacy I want everyone to stay proactive in being healthy because that's what he would have wanted."
---
WOLF again.
It is absolutely OBVIOUS to anybody who has followed the "clot shot", that this man suffered stereotypical vaccine-induced clotting which is absolutely attributable of the vaccines, which knowingly, wrongly, inject a FACTORY for the spike protein into people's bloodstreams.
And yet, as we might expect, the Fake News Media attributes it to COVID-19 – and NOT the vaccine.
It may be that some of the family, friends, and medical folks realize they are "sneaking out" some "clot-shot truth" past the media, under an accepted narrative banner of COVID-19.
Indeed, even the reporter may admit to self that "it's not COVID – it's the vaccine." And yet – everybody plays the game, and pretends that it's COVID.
To me, this is a classic symptom and effect of the MASS FORMATION PSYCHOSIS.
Another great example of this was the CNA who posted video in January 2021, at the beginning of the vaccine roll-out, about the phony "super-spreader" excuse that was used to cover up Pfizer vaccine deaths in nursing homes. He could not go along with it.
As a CHRISTIAN (listen to him), he could NOT be part of the mass formation psychosis which required him to state what he did not truly believe.
LINK: https://rumble.com/vdaicp-cna-nursing-home-whistleblower-seniors-are-dying-like-flies-after-covid-inj.html
This was INDIVIDUAL SELF-DECEPTION and GROUP SELF-DECEPTION very typical of the MASS FORMATION PSYCHOSIS.
BUT WAIT….. yeah, THERE'S MOAR!
This was NOT the only nursing home where this happened. From February 15, 2021…..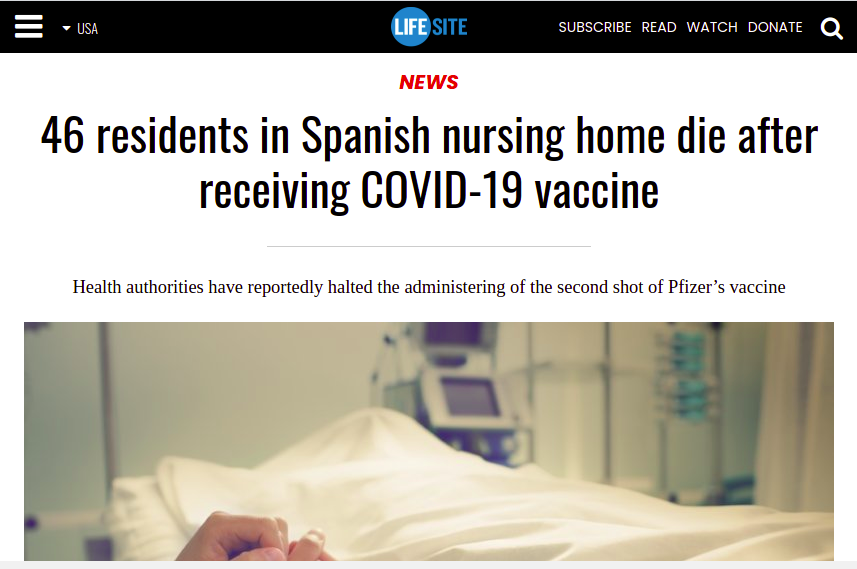 LINK: https://www.lifesitenews.com/news/46-residents-in-spanish-nursing-home-die-after-receiving-covid-19-vaccine/
ARCHIVE: https://archive.fo/1slij
If you go to that article, there is a HUGE LIST of nursing homes that had massive deaths from "COVID-19" when they started vaccinating. YOU DECIDE. Maybe use Occam's Razor while you're at it.
This is the OPPOSITE of what happened in the two Spanish nursing homes that saved everybody with antihistamines.
LINK: https://www.theqtree.com/2021/09/25/the-zyrtec-rebellion/
LINK: https://joannenova.com.au/2021/12/81109/
The MASS FORMATION PSYCHOSIS creates SELF-DECEPTION, both at the INDIVIDUAL and GROUP level.
Even more shocking, entire nations can begin to self-deceive.
People – SLAP yourselves. Something is very wrong here. DO NOT SELF-DECEIVE.
WHY people are taking these vaccines is beyond me.
Don't do it. Just DON'T.
And with a TOAST to both Grandmaintexas (regular bartender) AND Aubergine (relentless foe of the clot shot)…..
---
And Now Our Feature Presentation
Trusting the Plan by Trusting the Resolution of Conflict as Part of Creation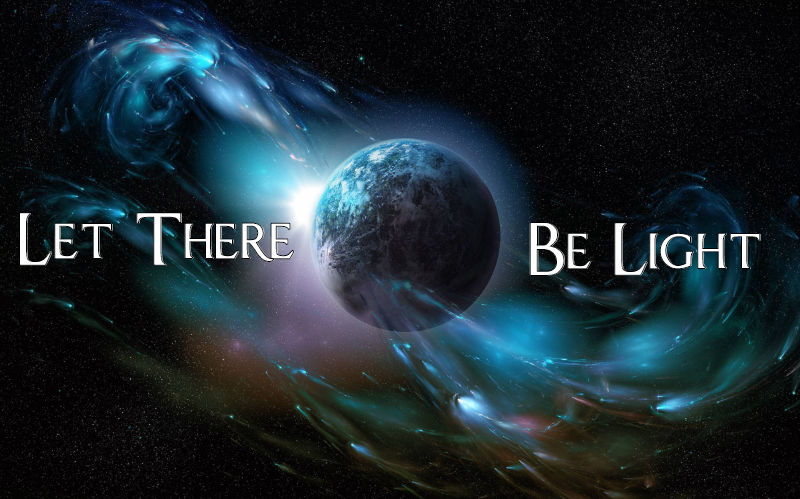 As DePat, Sadie, and I have all pointed out recently, this site IS most definitely under spiritual attack.
However, I do NOT view that as "bad news", because in my opinion, it means that (1) we actually may be attaining a state of notice BY annoyance OF the other side, and (2) we have to be at least somewhat OVER THE TARGET.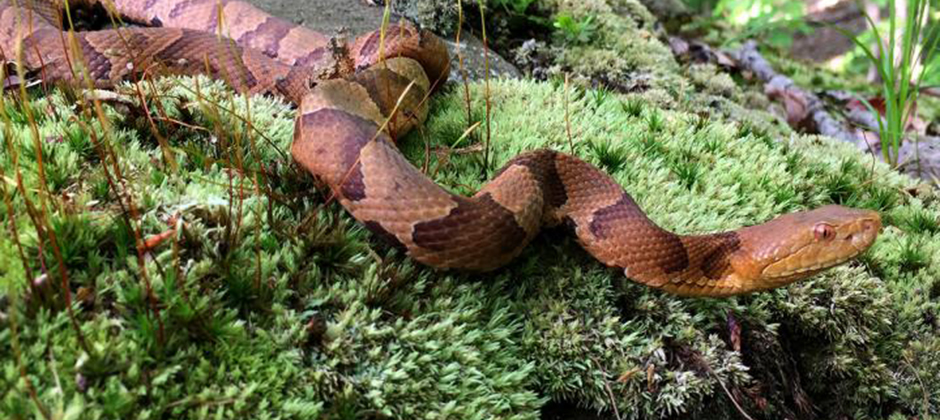 Now, as Duchess reminds us almost every day, we need SPIRITUAL ARMOR.
Well, I myself have taken to "upping" mine quite often, reading her post and seeing where I need an extra layer or two, and it's paying off. Indeed, for some reason, after Delta, I have spiritual Kevlar to spare.
HOWEVER, not everybody here is so lucky. Thus, I DO REALIZE that I may be dragging many of us toward some battles that people just don't want to fight any more. I mean, is anybody ELSE tired of COVID?
Yes, I'm tired of it, too – but there is a kind of temptation, because we are winning so BIG on the Branch Covidians now, I just can't get up every day and not want to SCORE SOME MORE.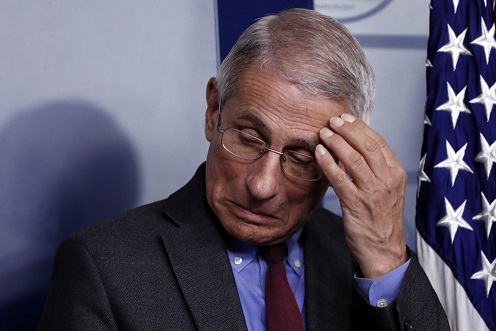 AND YET……
I can tell that people are TIRED and WORN OUT and I understand. People need R&R.
And you will GET R&R.
What I cannot promise you is that you will get ENOUGH of your R&R *HERE*.
So if people need to get away from here, I understand. It's OK. In fact, it's necessary.
But I promise you – when you come BACK here, there will be – just as Trump promised – WINNING.
Right now, if you can, SAVOR some of that winning, because you've fought long and hard for it.
I mean, where we were ON POINT if not the BLEEDING EDGE with much "conspiracy" stuff, the big names are now leaping over us to get to the front lines.
AND I LOVE IT!!!
A new song on the jukebox!
SO – all that is the context of what I want to say.
---
A few days ago, I had a very interesting dream, which was induced in part by going to bed thinking about all of the "big questions" we are facing now.
We are being "shown" so much – and yet – well – it SEEMS like nobody is DOING anything about it.
WELL – not much that we can SEE. Or maybe just not much that we can PROVE. Or maybe….. well…..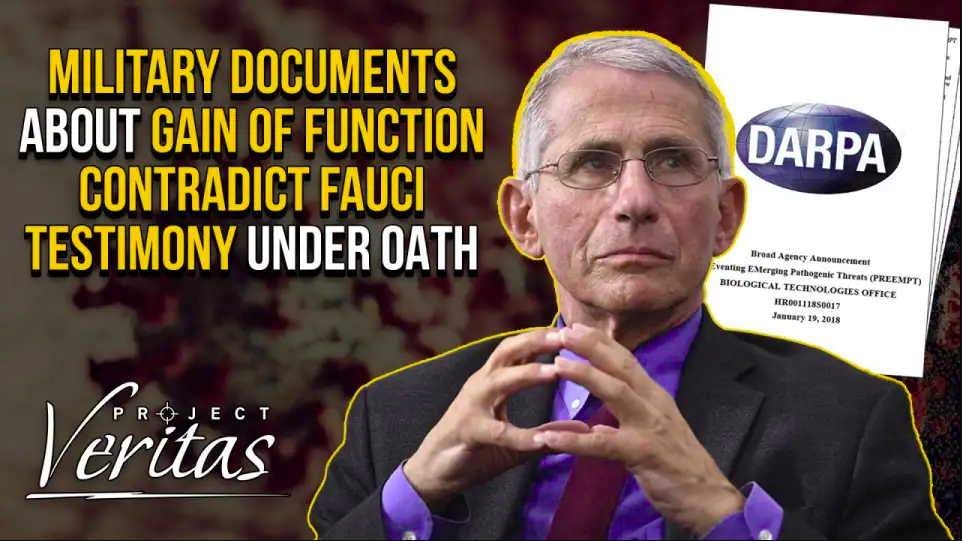 …..maybe things really ARE happening on our side, too.
However, it's MURKY. And we have to see CLEARLY to see what's coming.
We have different views of things, and we COULD just "not talk about those critical things", but that will NOT enable us to see things.
We need the STEREO VISION and PERSPECTIVE which can only come from DIFFERENT VIEWPOINTS SIMULTANEOUSLY.
I didn't fully realize the NECESSITY of this, until FG&C posed a question, albeit not in question form.
"Frankly, I am both amazed by Wolf's toleration of it as well as greatly perplexed by that toleration."
I mean – I am deeply ANNOYED by some of us (and that includes ME on occasion) chiding the military for their seeming acceptance of "Traitor Joe" wrecking this country.
And yet, I think it is ABSOLUTELY NECESSARY to constantly consider the two alternatives, which I believe are BOTH swirling in the Pentagon / Pentagram.
A. They (meaning us) have to be shown the sick reality of the global plots of socialism.
B. They (meaning us) have to be acclimated to the reality of globally agreed socialism.
So which is it? After January 6, and how well that trap was laid out against PATRIOTS, I cannot dismiss the idea that the PENTAGON is involved in A, B, or (AND logic) BOTH.
And what if BOTH is in fact the answer?
That's where things get REALLY mind-blowing.
BUT FIRST…..
Here is how I responded to FG&C.
---
This is one of those things where I'm trying to solve a problem and operating on my gut feeling of where the solution lies. It's much bigger than this blog, frankly. Much bigger than all of us. Much bigger than MAGA, or America, or this world.

I had to sleep on it – to ponder it – and I got my answer, but it's so big and so general and so difficult to describe in words that make sense to EITHER anybody OR everybody, that I KNOW I'm not quite ready to talk about it.

There are many components – many pieces – that matter – and we have bits of them assembled here, one might say.

It's all starting to become clear to me BECAUSE those components are here and becoming visible. If we want to solve this stuff, we are FORCED to confront this stuff. It's part of reclaiming some things that were LOST in order to fulfill both OLD purposes and NEW purposes.

PC has BLINDED US to proper solutions. We have to allow questions that we don't want to see answers that we do want, which may even disprove and make irrelevant those questions we don't want, but they do it in a productive way, with understanding that helps us move "forward" as part of creation.

All of which is to say, in a tiny thread through the object, that progressives burning books and toppling statues is ultimately contradictory, because they destroy the very knowledge that enables proper progress. And that goes back to – the necessary and non-erroneous creation of error itself as part of creation, which is good a priori.

For the moment, though, we will have to put up with questions we don't want, bad answers to those questions until we have better ones, and uncomfortable alternatives, largely created as false dichotomies, which often obscure, but visualized and deciphered can lead to true answers.

SIGH. Yet I have FAITH, because I SEE where this is going, and God willing, I will see it more, and better, and clearer in days to come.
---
So what has happened since then?
What I'm seeing, more clearly now, is still hard to describe, but it does have components that we all understand. Many of them are things which have to be CONSERVED. Things that go back to….
our youths
the last century
the Civil War
the Founders
the Enlightenment
the Middle Ages
Christ
the Prophets
Moses
Abraham
the beginnings of civilization
early Man
Creation
Obvious then, why the enemy cannot STAND things in the past, and makes us try to destroy them.
The mistakes which are continuously being made by progressives and (COUGH) certain others, because those mistakes have to be made, are in fact things that become our DUTY to oppose – and thus to quench and temper into something better.
Technology and "progress" don't SOLVE our problems – they just REPLACE our problems with NEW ONES.
BUT THAT IS PART OF THE DESIGN.
You see – at the same time – technology and progress DO fulfill necessary aspects of the CREATION that God both SEES as good and PROCLAIMS as good. They are, IMO, utilities upon which the building of God's kingdom "on Earth as it is in Heaven" becomes POSSIBLE.
AND YET – the physical – the WORLD – remains ONLY THAT, and NOT part of the Kingdom per se.
"For the kingdom of God is not a matter of eating and drinking but of righteousness and peace and joy in the Holy Spirit."
If I can offer you one thing most of all, it is a certain TEMPERING of the SHIELD OF FAITH…..
…….which comes from TRUSTING GOD'S DESIGN……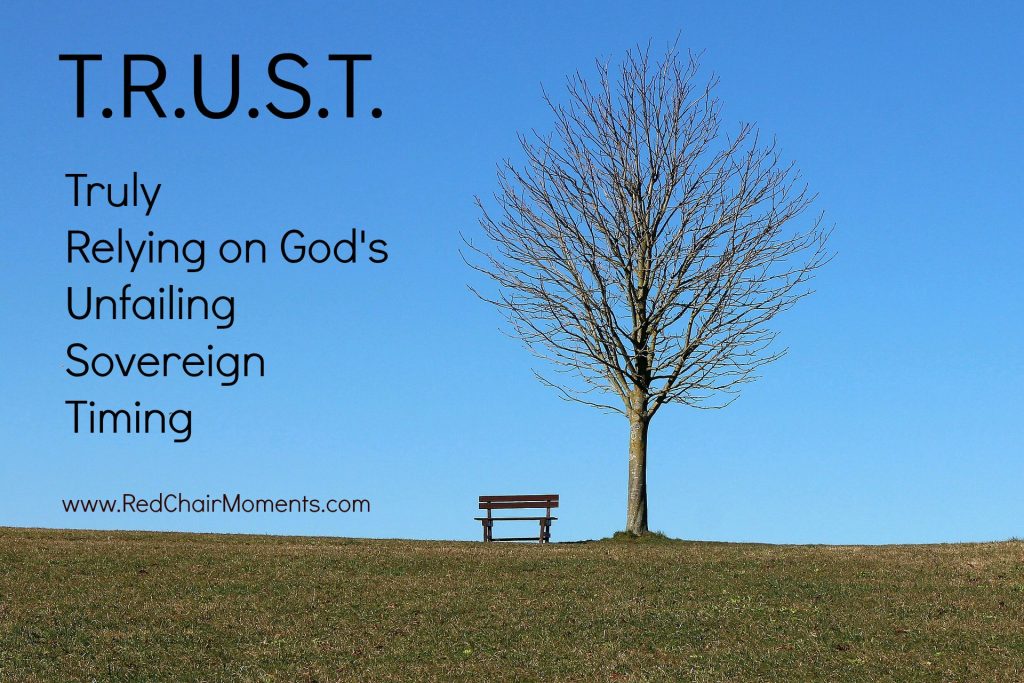 …..but not just in Heaven, and not just on Earth, but right here, right now, in America, and in your state, and in your town, and in your home, reading these words.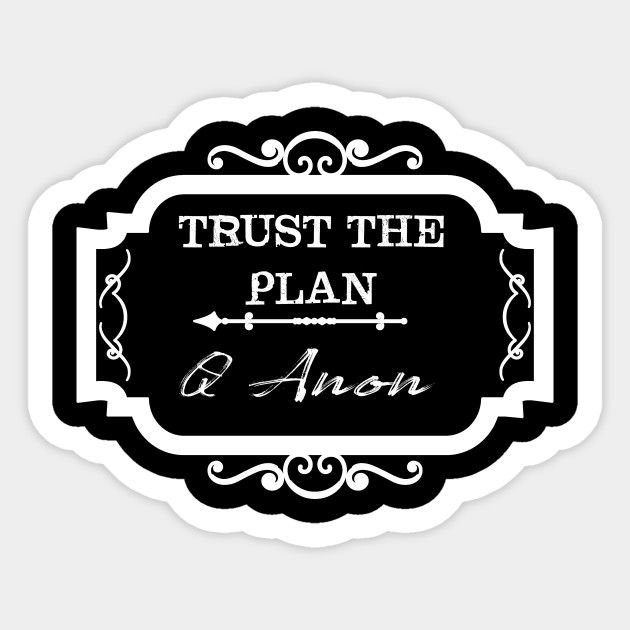 One might say, we need to "Trust the Plan", even when it seems to be helping our enemies – or even worse – when it IS – as far as we can see – actually helping our enemies.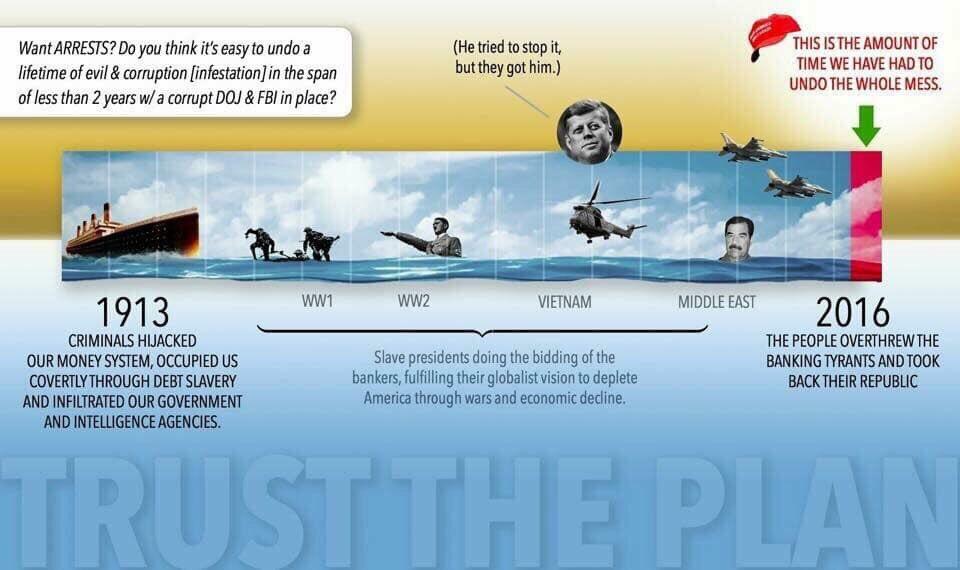 In my opinion, the CONFLICT that we see, and that we are a part of, and that we must allow to come to us, here on this site, is part of the plan that we are supposed to trust.
And I'm OK with that. I hope that you will be, too. If conflict comes to us, from within or without, while we are doing our best to stand up for God, then we should not fear it – we should welcome it.
Jesus answered, "My kingdom is not of this world. If my kingdom were of this world, my servants would have been fighting, that I might not be delivered over to the Jews. But my kingdom is not from the world."

John 18:36
---
And thus, I wish you a great weekend.
ENJOY THE SHOW.
W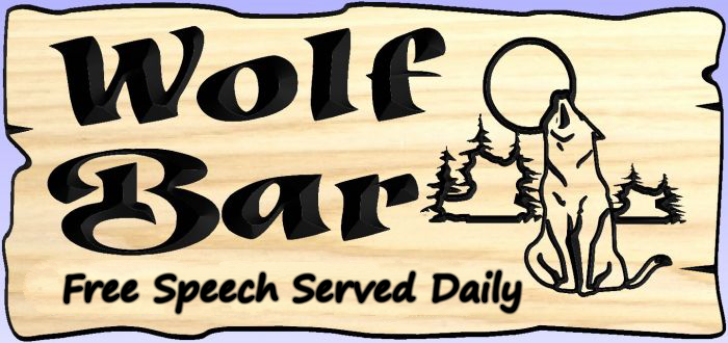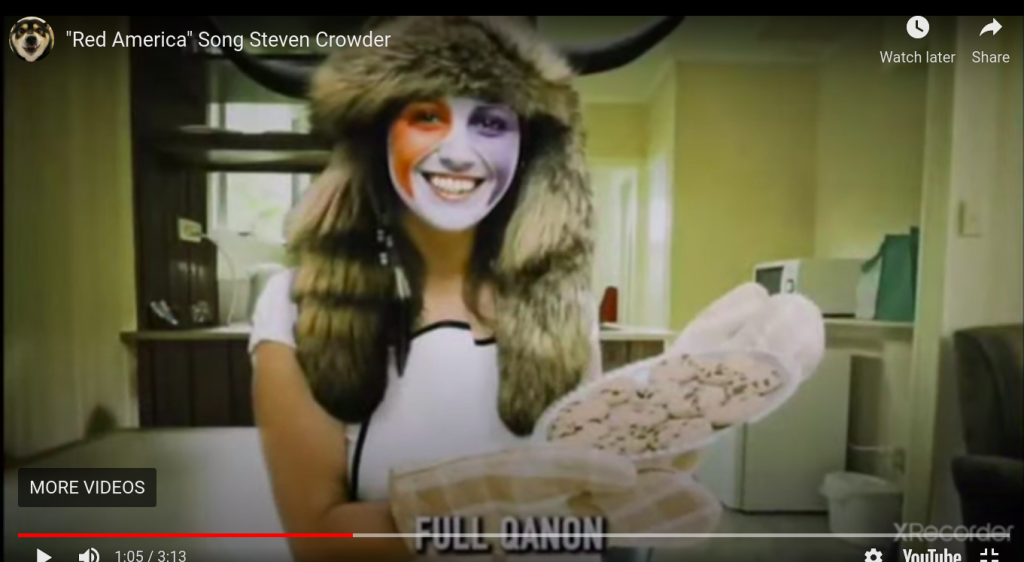 As Cthulhu says, "We've got the cookies!"
---
And then somebody yells……
LAST CALL!
…..and somebody puts THIS ONE on the jukebox.
GET OUT ON THE DANCE FLOOR, GIRLS!