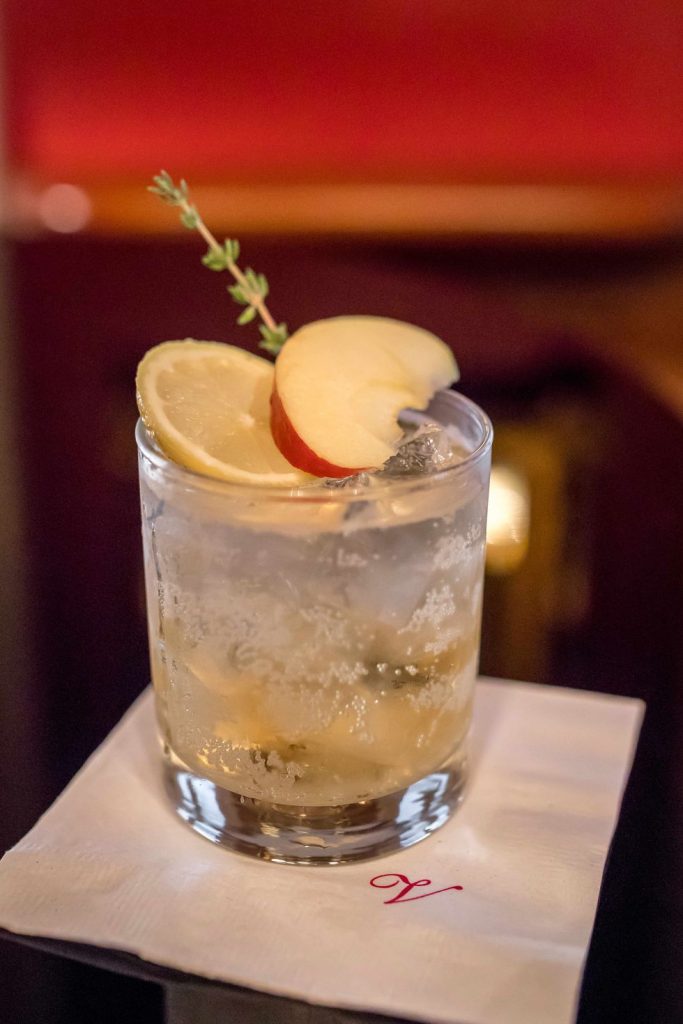 Ingredients
2 oz Alibi Gin
.25 oz lemon juice
Agave nectar, to taste
Sparkling apple cider
Garnished with thyme and apple
Instructions
Pour gin in shaker, add lemon juice and agave nectar, shake, and then pour into a high ball glass and top with sparkling cider. Garnish with fresh thyme and an apple slice.
From The Ebbitt Room at the Virginia Hotel in Cape May, NJ
Remember yesterday when we featured Matt Walsh and the sunlight he was bringing to child mutilation via big time medicine? Well….
It looks like there's a lot of objections to the entire practice, and the people are speaking out.
The 22nd was a family event day, so this is going to be a bit light. But, still….
In repeated interviews, speeches, and testimonies before Congress, Homeland Security Secretary Alejandro Mayorkas has insisted that our border with Mexico is closed and secure. He makes these statements even as one of his own agencies, Customs and Border Protection (CBP), released data showing more than 2 million illegal border crossings in the current fiscal year—a record. Such blatant disregard for the facts and the failure to execute the requirements of his position are the driving forces behind the growing support in Congress to impeach Mayorkas in the coming year.

Like Mayorkas, White House Press Secretary Karine Jean-Pierre also insists that the border is secure. When asked by reporters to address the border crisis, she dogmatically reads verbatim talking points from a binder and rarely answers the question asked. On how the border is secure, Jean-Pierre responds that the administration has "secured record levels of funding" for the leviathan DHS.

On the topic of a border wall, Jean-Pierre and other White House apparatchiks are quick to respond that the administration has instead made investments in technology at the border. While there is certainly a role for many forms of technology assets at the border, immigration enforcement professionals have consistently asked for a significant, permanent barrier system at key points along the 1,954-mile southern border.
Don't listen when the Left cries they need more money to help out those struggling Americans back home.
The U.S. government's debt is 150 percent of the gross domestic product. The current inflation is just the first problem caused by the debt. If deficit spending continues, soon high interest rates and the decline of U.S. debt credit will follow. Instead of incrementally fixing the problem, austerity economics will be the outcome. The Greeks went through it in 2007 and 2008, and they will be the first to tell you it was no fun. Congress, and especially during sessions with Democratic majorities, bears much of the blame for this.
Modi and Abe are examples of a kind of politics supporters of the "America First" movement will recognize: one that advocates strengthening the nation's reputation abroad by aggressively asserting its interests and refusing to countenance those who insist it should feel guilt over past, or even ongoing, actions. More recently, South Korea's Yoon rode a wave of youth discontent, promising to assert Korea's growing influence, praising right-wing strongmen of the past, and tackling the influence of both China and feminism. All three leaders—Abe, Modi, and Yoon—count among their domestic critics groups America Firsters will recognize: progressive politicians, liberal media institutions, and feminists.

While supporters of former president Trump may sense camaraderie with these three leaders, and share similar views of China's rise, they must also be ready for a potential outcome that may not be to their liking. Good working relations between a future America First president and likeminded leadership in Tokyo, Delhi, and Seoul may lead to further American commitments in world affairs, including militarily and financially. An important consideration, especially as the definition of America First will be contested between now and the 2024 Republican nomination.
George Washington was not a party man.

In his Farewell Address, he warned that the political parties are "truly the worst enemy" of popular government. They are a "frightful despotism" built on the "ruins of popular liberty." They are animated by a "spirit of revenge." They are "baneful." Worst of all, the party system "opens the door to foreign influence and corruption."
Yes, it's been tried before.
Here's another one who needs to be staked out next to a nest of fire ants.
Tweety Tweets:
Giant brain?
MEME STASH: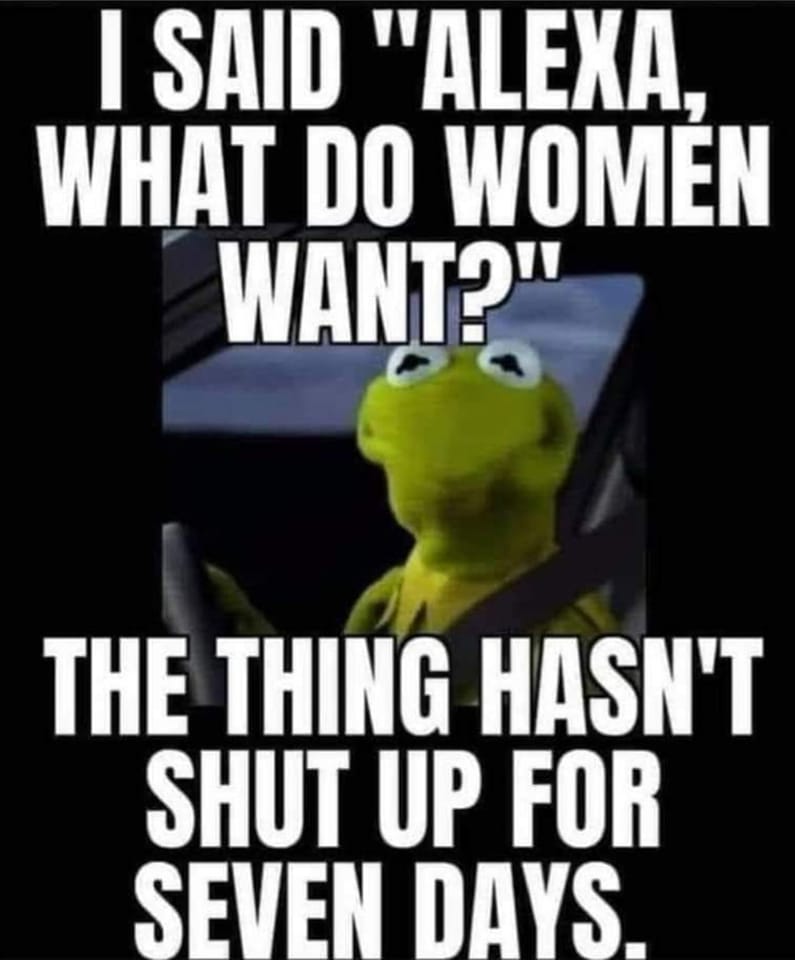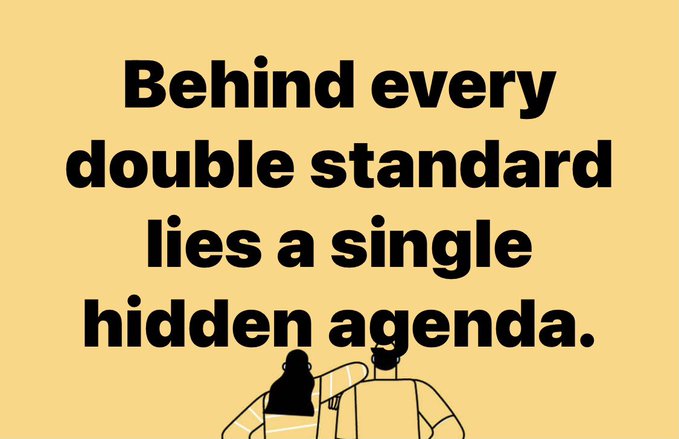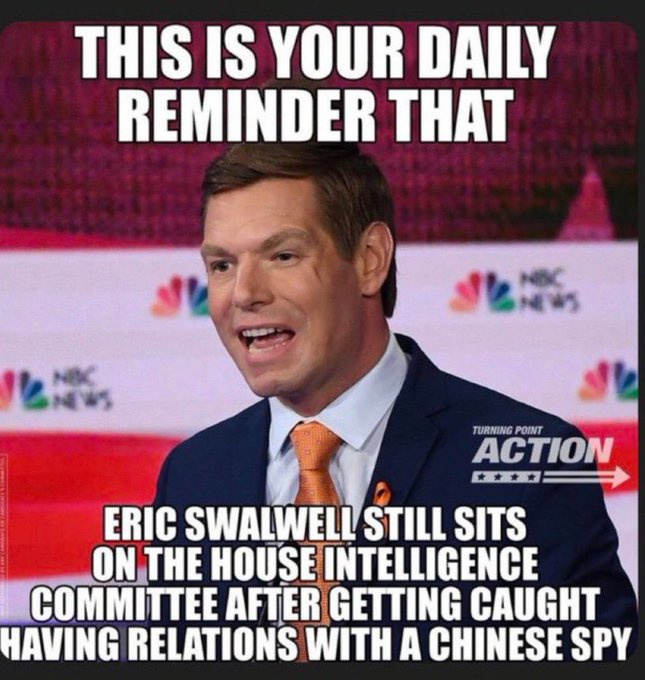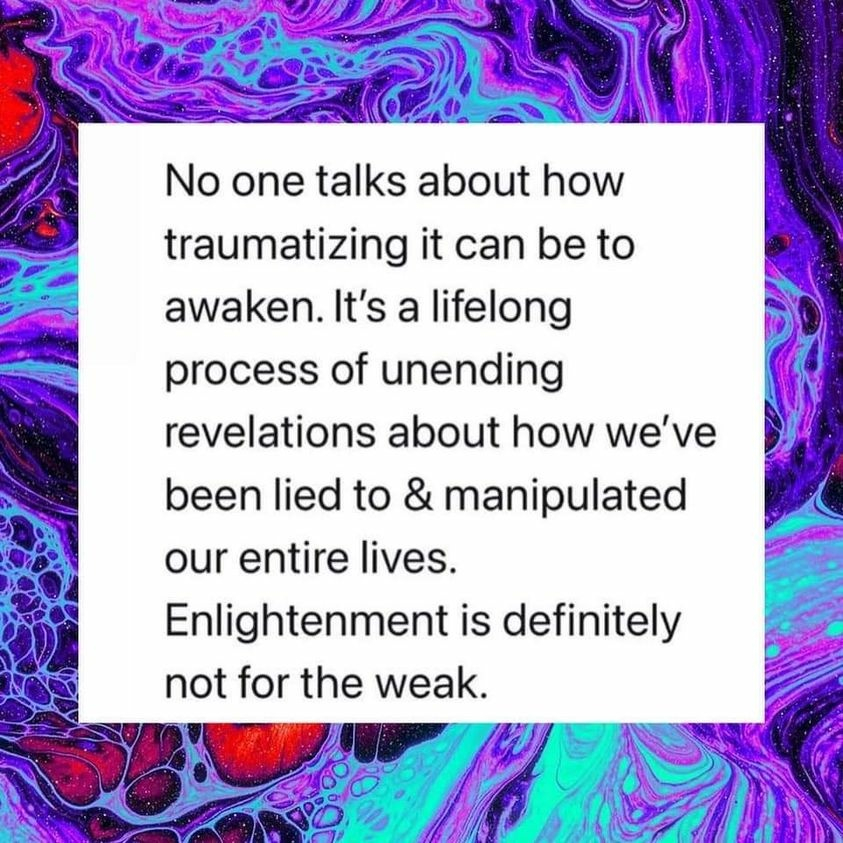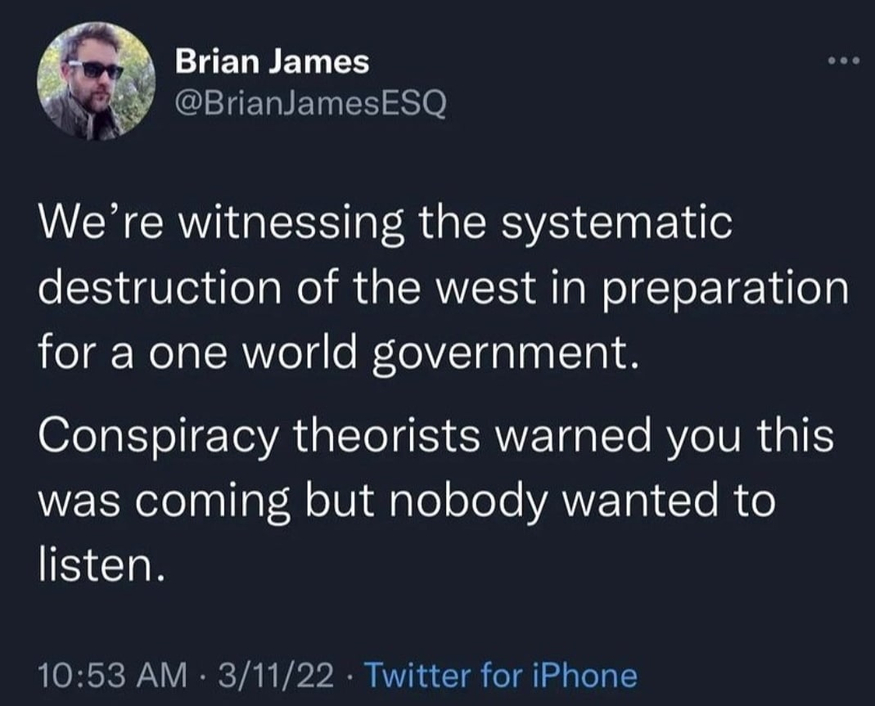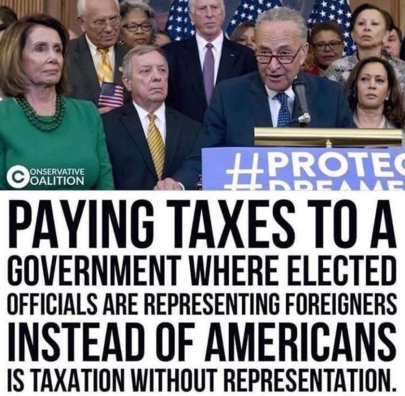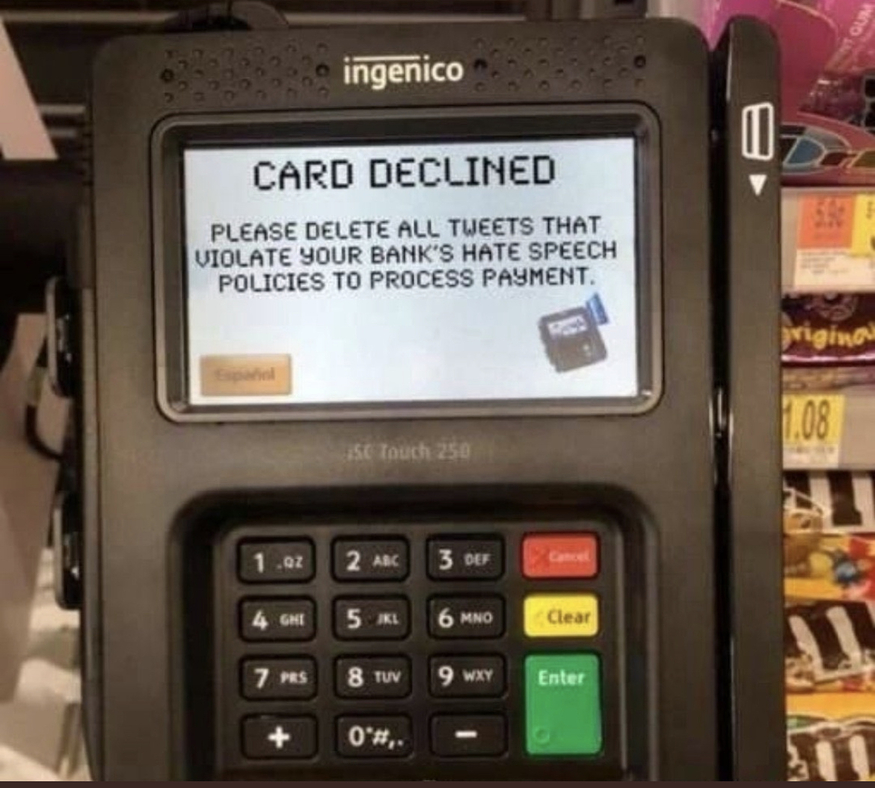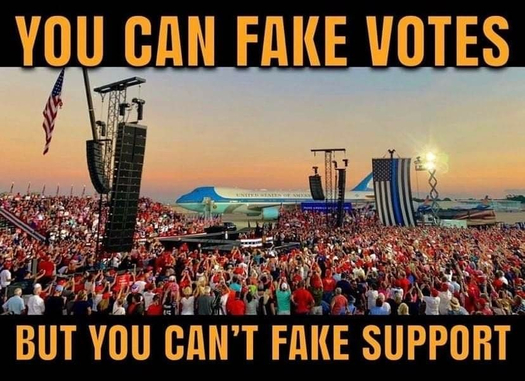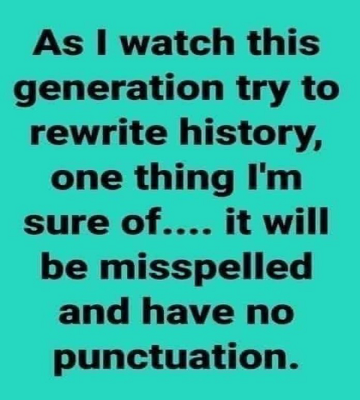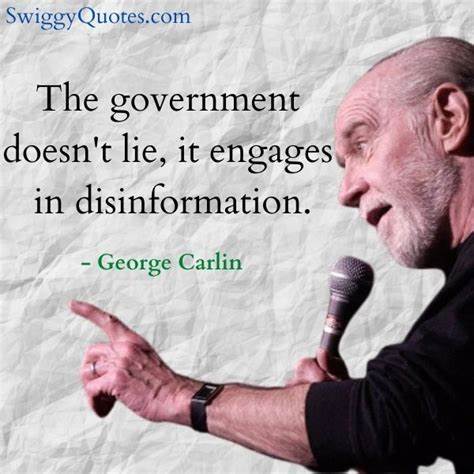 And now for the business portion of the post borrowed from Tuesday:
Guidelines for posting and discussion on this site were outlined by our host, WolfM00n. Please, review them from time to time.
The discourse on this site is to be CIVIL – no name calling, baiting, or threatening others here is allowed. Those who are so inclined may visit Wolf's other sanctuary, the U-Tree, to slog it out. There is also a "rescue" thread there for members of the Tree to rendezvous if the main site goes kablooey. A third site has been added for site outages of longer duration.
This site is a celebration of the natural rights endowed to humans by our Creator as well as those enshrined in the Bill of Rights adopted in the founding documents of the United States of America. Within the limits of law, how we exercise these rights is part of the freedom of our discussion.
Fellow tree dweller the late Wheatie gave us some good reminders on the basics of civility in political discourse:
No food fights.
No running with scissors.
If you bring snacks, bring enough for everyone.
And Auntie DePat's requests:
If you see something has not been posted, do us all a favor, and post it. Please, do not complain that it has not been done yet.
The scroll wheel on your mouse can be your friend. As mature adults, please use it here in the same manner you would in avoiding online porn.
_____________________________________________________
ECCLESIASTES 3:1-11
1For everything there is a season, and a time for every matter under heaven: 2a time to be born, and a time to die; a time to plant, and a time to pluck up what is planted; 3a time to kill, and a time to heal; a time to break down, and a time to build up; 4a time to weep, and a time to laugh; a time to mourn, and a time to dance; 5a time to cast away stones, and a time to gather stones together; a time to embrace, and a time to refrain from embracing; 6a time to seek, and a time to lose; a time to keep, and a time to cast away; 7a time to rend, and a time to sew; a time to keep silence, and a time to speak; 8a time to love, and a time to hate; a time for war, and a time for peace. 9What gain has the worker from his toil? 10I have seen the business that God has given to the sons of men to be busy with. 11He has made everything beautiful in its time; also he has put eternity into man's mind, yet so that he cannot find out what God has done from the beginning to the end.
SATIRE!
U.S. — Disney has chosen a bald actress to play Rapunzel in the upcoming live-action remake of Tangled. Director Guy Ritchie announced the casting at a press conference alongside Disney CEO Bob Chapek.

"We are thrilled to have this mega-talented bald actress joining us to star in this film," said Ritchie. "She has long been an outspoken advocate for the alopecia community and we know she'll lend her unique lived experience as a person of baldness to the iconic role of Rapunzel."

Several fans were upset with the casting, pointing out that the actress is bald, while Rapunzel has hair. "I'm all for diversity," said Disney fan Janet Cutler. "My pronouns are Xe / Xer. But this is a bit too far. Rapunzel is supposed to have hair. It's sort of core to the entire story."

Another Disney fan echoed the sentiment. "Rapunzel, Rapunzel, let down your hair," said Disney fan Andrew Steeplechase. "That's one of the key quotes in the story. I'm not sure that works as well with a bald Rapunzel."
Have a great weekend.