OK. Confession time.
I'm not just a classic liberal – I'm a PALEOLIBERAL. Which in these incipient socialist times means that I now resemble a "classic conservative".
Yeah, it's complicated.
But the bottom line, is that I want America to be conservative enough that it's MORALLY SAFE to be a wee bit liberal again, championing such radical things as a "wide interpretation" of the BILL OF RIGHTS.
You know – so I can be a flaming liberal moonbat like RAND PAUL!
OK – that's not working. Let's try something else.
This is a BOOK REVIEW. Of a GREAT BOOK. By a GREAT THINKER.
William S. Lind is a name I had heard of before, back on some blog we now call OT, otherwise known as CTH, or The Conservative Treehouse, or The Last Refuge. Lind's name came up in the context of two great ideas, both of which I was heavily schooled in, by several of the sharp conservatives hanging out at Sundance's place. Those ideas were:
4GW – short for 4th Generation Warfare
Cultural Marxism in America
But if you look these up on Marxypedia, and search out any connection to William S. Lind, you will get the impression that he's an unknown crackpot of some kind. HA! More deception by the communist occupation.
Lind is not without controversy, as BOTH of his claims to fame have been vociferously criticized by people who typically get FOUR OR MORE Suspicious Cats from me.
You know – like THE DAILY KOS.
The criticisms of Lind, in my opinion, give away his importance.
So as you might imagine, Lind's name and his self-description as a "paleoconservative" on the back cover were very attractive to me – just as attractive as the 4GW paleo-hottie featured on the front cover of his book.
TIME WARS.
Cunning stuff, from the master of 4GW.
Yes, retroculture looks a bit like cultural retreat, and that is indeed part of its brilliance.
Retroculture is an extremely disruptive idea that was just waiting for somebody to BRAND it.
Retroculture was with me every time I grabbed OLD AMERICAN HARDWOOD AND STEEL HAND TOOLS from one more estate sale, to replace CHEATIN' CHINESE POT METAL JUNK that broke during the first few uses.
Retroculture was with me and the wife, when we purchased our dear abode, which looks, how shall we say – "OLD-TIMEY".
Retroculture was with me when I proposed to my dear wife, whose very old cultural roots were a bit n00by compared to some of mine, but were still old enough to guarantee retention of TIMELESS values.
I always wanted to CALL these thoughts of LONG-TERM AND PROVEN VALUE something.
RETROCULTURE is exactly what that something is.
Retroculture is, incidentally, the very idea that got Trump elected.
Really? Why?
BECAUSE WHEN PEOPLE WISH THEY COULD GO BACK TO A BETTER PAST, THE MAN WHO CAN ACTUALLY HELP THEM PULL IT OFF IS THEIR CHAMPION.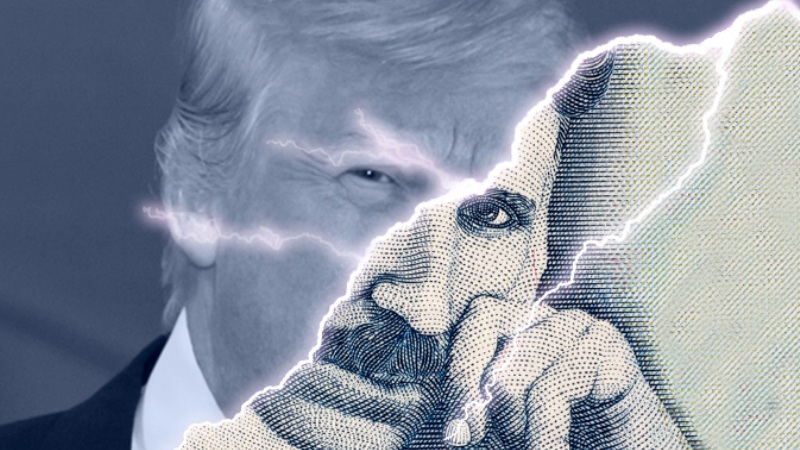 TIME TRAVEL TRUMP. Yeah. There is a REASON he seems so "timeless". HE IS.
For those of you who REMEMBER, there was an episode of Original Star Trek called "All Our Yesterdays" – in which people on a planet facing a supernova ESCAPED INTO THE PAST.
This idea was unsettling. BUT what is quite possibly bothering you EVEN MORE right now is the EVEN MORE unsettling idea that this plot actually sounds better NOW than it did THEN.
ADMIT IT.
Let's take a stroll……
But before we do, just a word of warning. Yeah, we know that Star Trek is filled with the usual Hollywood satanist and Illuminati symbolism, including Spock's ears, but just keep your hat on for the duration of the ride. It's not ALL satanic, demonic, and ugly. It's. Just. Hollywood.
Here we go.
Kirk and the boys end up on some planet that they were thinking might need some HELP, and it turns out that everybody seems to be GONE.
Those old guys are lookin' pretty good right there, AM I RIGHT? With age, comes discernment. You stop seeing things as "dated" and "old fashioned", and you see past that stuff. SO……
If "old" Star Trek is lookin' good to you now, just wait.
All our Star Trek hereoes get "accidentally or on purpose" lost in the past of this planet. Including Spock, who ends up going EXTREME RETRO. And who does he meet?
Remember Mariette Hartley? You kinda missing her right now? Think things mighta been better in Hollywood back then? This was TV, mind you.
Don't get me started about the Westerns.
You ain't seen nothin'. Watch this.
We weren't racists back then. It's a LIE.
We had INTER-SPECIES LOVE IN PRIME TIME. And I watched this as a KID with my PARENTS IN THE ROOM.
Yeah, the satanic ears probably sailed a lot of this stuff past the Hollywood creeps who would have otherwise nixed some ground-breaking sci-fi and "preppertainment", but still – ignore for the moment. Factor it out. This wasn't "The Gong Show".
Lind correctly identifies the 1960s as where things started going to hell, but not without a valiant attempt to go where things SHOULD have gone – very likely under media victim Barry Goldwater.
Note how the Uhura-Kirk kiss wasn't the only groundbreaking "civil rights" on television. How these proggies can claim we were racists back then is beyond ludicrous – it's horsefeathers.
They LIE to us about our past, so they can drive us into THEIR vision of OUR future.
Just ONE random old TV show from the 1960s, betraying the relative innocence of America in only the EARLY Marxist takeover of Hollywood….
Ironically envisioning both PALEO PAST and RADICAL FUTURE…..
And yet it ALL seems so much more NORMAL and DESIRABLE than the INFLICTED INSANITY OF NOW.
Or maybe THIS is more your style. Hold that SCARY THOUGHT that PBS liberals might very well yearn for RETROCULTURE every bit as much as you do.
I mean, you don't think that William "4GW" Lind would come up with an idea that wasn't ACTUALLY dangerous to the dark side of the force, do you?
OR THIS….
Note that this isn't "real" in most senses – it's actually a dramatization of code-breaking basics that the World War II code-breakers knew from the start. More than that, it's also filled with PC encouragement of women to enter STEM. But THAT isn't the point, either.
The point is that this movie, which I JUST. KEEP. USING. to demonstrate point after point about information warfare, is ULTIMATELY RETROCULTURAL, and that is why it works SO. DARN. WELL. People love retroculture because HISTORY proves its VALIDITY.
Retroculture throws all of our current chaotically ridiculous social and technical problems BACK IN TIME where they are SENSIBLE and SOLUBLE (including REJECTABLE) in a proven framework where GREATNESS WAS ACHIEVABLE.
And this brings up an important point which Lind addresses over and over, so that it gets past our ALINSKY FEARS – those fears that it's all just some kind of "reenactment" written as large as our whole lives.
Retroculture is not mere NOSTALGIA, nor is it ABOUT nostalgia, although our current CULTURAL NOSTALGIA is indeed a SIGN that we are actually IN NEED OF retroculture.
Retroculture is something bigger and more profound.
Retroculture SOLVES PROBLEMS. And not necessarily in ways that socially damaging, urgency-foisting progressives want.
Retroculture is more about classic VALUES and LIFESTYLES than about the mere outward trappings of those times.
Retroculture is not any kind of "running away", into the past. Retroculture is ENGAGING THE FUTURE on solid ground.
And SOME OF US on this very site may actually be a bit "ahead of the curve" on this stuff. Ya know? Look at all our own retrocultural symbolism and take comfort.
---
The idea of RETROCULTURE as the PROPER COURSE OF PROGRESS of America is such a BIG and profound idea, it escapes any attempt to box it in, and Lind knows this. Lind does not merely remind us that this sort of cultural re-examination and emulation of our classic past has happened before – and was GREAT for humanity – even great for HUMAN PROGRESS. Lind is actually able to make some easy yet startling predictions about what things might look like as this idea of retroculture takes over and defines the rest of this century.
You can't read this book and not feel your head fill up with YOUR OWN IDEAS about what this means. Here is some of my thinking, inspired by Lind.
---
Retroculture is MOVEMENT, but it's BIG MOVEMENT – more like a cultural paradigm shift. Political movements like MAGA and fads like steampunk fall like snowflakes within the mountain range of retroculture and the YEARNING for it, as tiny derivations and exemplars.
Retroculture is also something that I am quite sure scares the hell out of our faux "progressives" – seemingly better described as "regressives". Why do you think our crypto-socialist social media czars, at the behest of Adam "Pencilneck" Schiff, banned the ultimately retrocultural "Natural News"?
Retroculture might actually be MORE POSITIVELY "progressive" than progressivism. This is shocking to even contemplate, but yet it seems likely. Part of retroculture's 4GW appeal is that – no matter what liberals SAY, THEY TOO will find value in the past – and likely more than in the current, modern, incompetent, and faulty visions of progressivism.
Retroculture amounts to popular selection of principles by LIVING THEM, not just by TALKING about them. It is validation of tenets of both conservatism and liberalism which PROVE THEMSELVES WORTHY TO RETAIN – voted on BY PEOPLE with their very lives.
Retroculture is selective rejection of the present – of what things are NOT QUALIFIED to become part of our past – our LIVING, INTELLIGENT PAST.
What liberalisms DIE IN THE NOW are fads. What liberalisms are retained by THE PEOPLE are judged WORTHY and maybe someday CLASSIC, possibly enduring who knows how long.
Retroculture is the FINE SIEVE of a truly free and truly equal people which judges and chooses WISELY, not POORLY.
Retroculture is a rejection of CONTROLLING TECHNOLOGY and CONTROL BY TECHNOLOGY. It demands CONTROL OF TECHNOLOGY. It is utterly HUMAN.
Retroculture, embracing what the dishonest subset of modernists tell us must be rejected, instead REJECTS their lies, their fakery, and their deceptions, by CHOOSING what they FALSELY say is dead, and which therefore becomes alive by our mere act of CHOOSING TO LIVE IT.
Retroculture, free and selective, falsifies controlling globalism by its very existence. And yet retroculture, AWARE and never IN DENIAL, retains what powers – moral, cultural, and technical – are needed to defend itself. It's pure and utter allegiance to TRUTH insures that it will never – can never – be destroyed. RETENTION OF TRUTH is in accordance with CREATION ITSELF.
---
But that's JUST ME – running away with Lind's amazing ideas, in my own directions. It is far more critical to simply take a look at LIND'S THINKING, which I can only begin to address here. And – as a way to share his thinking without stealing his thunder, I think his CHAPTER HEADINGS tell you everything you need to know, to understand that Lind wants you to (1) decide if retroculture is right for you, and then (2) implement a retrocultural lifestyle in the ways that are right for you.
If you are conservative, or old-fashioned in any ways, you are likely doing much of this already. However, Lind is offering you ways to UP YOUR GAME. Particularly if you're more of a "crypto-retrocultural" like me, hiding behind modernist gimmicks which pass me off as unremarkable despite ANCIENT values. Lind challenges you to WEAR THE SIGNS and SPREAD THE FAITH.
Signs of Change [observations on the rise of overt retroculturalism]
Retroculture [defining retroculture and understanding its origins]
Getting Started [answering your real and basic questions about retroculture]
Retro-Homes [how retroculture can be happily expressed in your living space]
Retro-Families [how retroculture will flower in your most basic relationships]
Retro-Clothing [how you can brand yourself openly as part of retroculture]
Retro-Entertainment [how retroculture replaces the hated "fake entertainment"]
Retro-Manners [how retroculture changes our personal interactions and principles]
Retro-Travel [how your retro lifestyle can be expressed smartly in travel choices]
Retro-Business [how to do business according to older, more honest standards]
Retro-Service [how retroculture sees SERVICE as an honorable, moral, GOOD thing]
Retro-America [the promise that retroculture holds for America and Americans]
---
Now – let me go a bit beyond Lind and explain why this book is so dangerous – and how to make it even more dangerous.
If *I* was ARKTOS, the publisher, I would have about TEN versions of that cover. Why? Because everybody wants to either BE on that cover, or be ATTRACTED to the person on it.
Sure – jumping right out with that 1950's white blonde in a dress was utter genius and a perfect thumb in the face of all that is PC, but trust me – EVERYBODY is going to want to get in on the act. RETROCULTURE lets everybody BE WHO THEY ARE WITHOUT GUILT, in beautiful and validated lifestyles that ACTUALLY WORK.
The very next cover, if I were doing it, would be some historical version of Candace Owens. Then maybe a young, swoonable Elvis Presley type. Then more. No matter what, it would show the IN YOUR FACE attractiveness of retroculture and retrosexuality to EVERYBODY.
YES – that genius cover is more than just retrocultural – it is specifically RETROSEXUAL.
This is why I admit that I'm not just a retrocultural – I'm a RETROSEXUAL. Our restrained yet artfully constructed, sexually dimorphic past – GUILTLESS in its beauty- was AWESOME. Sure – now we've learned not to be MEAN to well-behaved sexual minorities – but why are we demonizing NORMALCY as part of it? We were doing it right before, more or less, with just a few things that we can EASILY FIX NOW with reterocultural MANNERS (see the book).
That's the whole POINT of retroculture. It's not the past. It's LIKE IT, only BETTER.
And I'm not just an activist – I'm a BACKTIVIST. I'm saying that the direction FORWARD is to ACTUALLY GO BACK. We have been DECEIVED FORWARD, so the PROPER ESCAPE from this WORLD OF MISTAKES we are in, is to simply GO BACK.
Do you see how amazingly dangerous this idea of RETROCULTURE actually is, to phony progressivism and spatially and temporally monolithic globalism? This is jumping the track to ALTERNATE HISTORY where Martin Luther King, Jr. NEVER DIED, and REFUSED – absolutely REFUSED to support racial quotas and all the other stupid stuff that the communists forced upon us.
RETROCULTURE leads to a world where all of the mistakes that were forced upon us after they killed Kennedy just plain NEVER HAPPENED.
RETROCULTURE IS TRUE REBELLION AGAINST PAST ERROR BY ADMITTING IT AND THEN GOING BACK TO FIX IT.
How could we not want this?
The truth is, WE ALREADY WANT THIS.
"Nothing can stop what's coming."
Look at your life. I will bet MONEY you are already adopting retrocultural memes, but are just shy about it, or even feeling a bit GUILTY.
Stop feeling guilty!
Here you go. List FIVE unfashionable, out-of-date, out-of-style, quaint, or old-fashioned things that you LOVE, timeless as they may be, but in some cases may feel that you can't openly love them as much as you would like to love them.
Deep down – EVERYBODY LOVES THIS STUFF. EVERYBODY WANTS THIS STUFF.
They just need to embrace it guiltlessly while the cabal VAINLY tries to stop it.
The fashion and luxury industries LOVE this stuff, too. Reinventing the past with greater and greater authenticity yet adding some form of "new and shiny" polish is their DREAM COME TRUE.
Retroculture subverts all of the mistakes of the past and present – and it does so without being stupid or gullible.
---
NOW – we have to be ready for the commie cabal to counter with their own schtick, OR their usual criticisms. I'm sure there is some way they can gerrymander retroculture into "appropriation" of some kind, but that criticism is weak sauce – just ignore it. Humanity is too far along to worry about spreading good and classic ideas.
The greater danger, in my opinion, is a kind of faux retro that leads right back to progressive error.
To see this, you have to dig into Lind's personal vision of Retroculture. These are not things you will assume at first have to be a part of Retroculture, but the fact is, any self-consistent version of Retroculture DOES HAVE THESE THINGS, because retroculture simplifies life, culture and technology.
Retroculture VALUES things like WALKING, and TAKING THE TROLLEY, and CONSERVING ENERGY, and BEING HEALTHY and GETTING BACK TO NATURE.
BUT HEY, WAIT A MINUTE!
One can almost envision Alexandria Ocacio-Cortez jumping up and down in her CIA white dress, biting her old-timey ruby-red lips, raising her hand excitedly, and saying "WE'VE GOT THAT!!!"
Yes, she does. But that's not all there is to TRULY conserving retroculture. At the same time, retroculture embraces ALL of the smarter past, including HIGHER SMARTER VALUES like GETTING BACK TO GOD, and HIGHER SMARTER TECHNOLOGY for everybody when they want it – not just for a TECHNOCRATIC ELITE.
Retroculture includes the FEARLESS ADMISSION OF TIMELESS TRUTH.
So let's be fearlessly BLUNT.
Their "Green New Deal" is really the GREEN NEW STONE AGE, ruled over by a political elite, supported by a technocratic elite, and based on LIES.
Retroculture – in America's case – is a TRUTH-BASED RETURN TO CLASSIC VALUES ACROSS AMERICAN HISTORY AND ACROSS THE POPULACE.
THAT is a much bigger, better, and brighter thing.
You don't think Lind and his editors put that plane in the picture for NOTHING – do you?
Of course not. SMART, MORAL retroculture is not about to get fooled ONE MORE MINUTE by shifty-eyed progressive techno-hoarding and communist privilege rationing.
Retroculture is not simply the past – it's the FUTURE, too.
---
Now – you probably have a million specific questions, PROBLEMS TO POSE, and "whataboutisms" which you feel need to be addressed. LIND ADDRESSES THEM. JUST BUY THE BOOK.
The book is cheap. Eight dollars on Kindle, or nineteen dollars in paperback.
Get it, read it, and make your RETROCULTURAL PLANS.
This is not hard.
W
AVAILABILITY: http://luciusart.storenvy.com/products/73409-wolf-in-a-suit-wood-block-print