When what is about to be exposed is fully exposed, people are going to prison all around the planet. Some nations and political systems will have to live down their roles in this conspiracy for CENTURIES. The Catholic Church will very likely have a new Pope. American politics will be changed forever. Science will be changed forever. News as we once knew it will not exist. Even the United Nations will either be reformed, replaced, or simply removed – all because it will have shown itself to be worse than a failure – an active CO-CONSPIRATOR.
And all of this is part of a GOOD THING.
The people who were part of this conspiracy were, at the top levels – MONSTERS.
They didn't just betray their countries – they betrayed HUMANITY.
So how did this happen?
WE BEGIN.
---
Check the LATEST Q Post:
3594
The Armor of God
Q
!!mG7VJxZNCI
13 Nov 2019 – 5:21:13 PM
https://www.youtube.com/watch?v=_MK0j765ko4📁
Finally, be strong in the Lord and in his mighty power. Put on the full armor of God, so that you can take your stand against the devil's schemes. For our struggle is not against flesh and blood, but against the rulers, against the authorities, against the powers of this dark world and against the spiritual forces of evil in the heavenly realms. Therefore put on the full armor of God, so that when the day of evil comes, you may be able to stand your ground, and after you have done everything, to stand. Stand firm then, with the belt of truth buckled around your waist, with the breastplate of righteousness in place, and with your feet fitted with the readiness that comes from the gospel of peace. In addition to all this, take up the shield of faith, with which you can extinguish all the flaming arrows of the evil one. Take the helmet of salvation and the sword of the Spirit, which is the word of God.
Prepare.
For God & Country.
For Humanity.
We FIGHT!
Q

Q Post 3594
---
Here is the specifically relevant section:
Prepare.
For God & Country.
For Humanity.
We FIGHT!
Q
FOR HUMANITY.
This is international – GLOBAL – in scope. You MUST go global to see it all.
The point that will become very evident is that the people behind this were not interested in the well-being of humanity. They were LYING to us – COLDLY – knowing the COLD TRUTH that they were deliberately HIDING FROM US by means of a DIAMETRICALLY OPPOSED LIE.
These people CANNOT be left in power. No matter what happens, they must be removed.
EVEN IF THE SKY FALLS.
---
We are seeing, in this impeachment defense by the Democrats, a pattern which I have talked about before – the attempt to "generate a conspiracy" or "generate a scandal" to protect a much larger and more dangerous one.
I'm an expert on this stuff. I SAW how this stuff worked – from the inside – and I LIVED to tell about it.
I was in a bush-league, multi-million dollar conspiracy, that I eventually figured out was CREATED by a bigger one – that would ultimately accrue trillions of taxpayer dollars over decades – to protect the monetary and political interests of all the players.
Quickly summarizing, there was a PROBLEM with the very beginnings of university-level affirmative action. There really shouldn't have been. It was intentionally tested in places where it was DESIGNED TO SUCCEED. People were sympathetic with it. People were also instructed to "help it along", one might say. Make sure it succeeded, more or less. Don't get in the way. It's been a long time, and I don't want to get the exact words out of cryogenic storage, but that was the basic idea.
SO – when there was a PROBLEM with it, I recognized the problem. There was a "self-evident failure" – a dramatic proof that was basically a "no brainer". Anybody confronted with the facts could understand WHAT happened and WHY it happened. A sympathetic person like me would look PAST racial stuff, to REAL CAUSES. I understood it, because I had seen it at a different university, which was dealing with a problem of privileged white American students "not ready" for freshman classes. I had even seen a FIX tried, by good, honest academics, and the FIX had WORKED. I *PREDICTED*, using SCIENCE, that the fix would work here, too.
And then I forgot ALL ABOUT THAT PART. For about 35 years.
That is when Democrats had two problems.
EVIDENCE and SOMEBODY WHO HAD SEEN IT.
They never wanted this stuff to work. They wanted the MONEY. The FIX would have cut into the MONEY. Not a lot, but these are GREEDY PEOPLE. A few percent at that level could mean YEARS and BILLIONS OF DOLLARS. Yes, out of TRILLIONS, but a percent or two is a percent or two! Depending on who would have gotten it, that's a problem.
So – using some very stealthy but unethical ways to WRAP UP THE PROBLEM, it was WRAPPED UP.
But I LIVED, and REMEMBERED some things I wasn't supposed to remember, and kept my mouth shut for almost 40 years.
You want to know something interesting?
The WHITE HATS knew a lot more about this, a lot sooner, than you might have thought.
This gives me comfort.
Anyway, during the TRUMP CAMPAIGN and now during the TRUMP ADMINISTRATION, I figured out a LOT OF STUFF. One of the most important things was the PATTERN of the bigger conspiracies creating smaller ones as defenses. It's rather ingenious. That is how I recognized what happened to me. Our little podunk "conspiracy" to defend ourselves was DESIGNED. Once I understood this, everything was explained.
THE CREATION OF SMALLER FAKE OR REAL CONSPIRACIES IS A PATTERN.
IT IS A DEFENSE STRATEGY OF THE GRANDER CONSPIRACIES.
AND IT IS SUBJECT TO CATASTROPHIC FAILURE.
LIKE WE ARE SEEING RIGHT NOW.
IN THE GREAT AWAKENING.
ENJOY THE SHOW.
---
Let's look at THREE MORE Q POSTS from this afternoon. They all point out something very interesting.
3590
Alexandra Chalupa, Ukraine & The DNC Plot to Link Trump to the Russia Hoax
Q
!!mG7VJxZNCI
13 Nov 2019 – 11:54:51 AM
https://www.grassley.senate.gov/sites/default/files/constituents/2017-07-20%20CEG%20to%20DOJ%20%28Ukraine%20DNC%20FARA%29.pdf
Read carefully.
Re-read carefully.
Spy_insert [EC] known?
Re-read drops re: Spy_insert.
What do these people have in common?
Pelosi's son
Kerry's son
Romney's son
Biden's son
Hint: Geo location: Ukraine
Hint: Energy
Coincidence?
When [GS] calls, D's always answer.
Nothing can stop what is coming.
Nothing!
Q

Q Post 3590
3591
Paul Pelosi Jr. Served on Ukraine Gas Company Board Just like Hunter Biden
Q
!!mG7VJxZNCI
13 Nov 2019 – 1:32:54 PM
https://www.youtube.com/watch?v=g1KfU5ifhqE
Follow the family.
Q

Q Post 3591
3592
Company Co-founded by Nancy Pelosi's Son Charged with Securities Fraud
Q
!!mG7VJxZNCI
13 Nov 2019 – 2:04:59 PM
https://www.washingtontimes.com/news/2014/jul/17/company-co-founded-nancy-pelosis-son-charged-secur/
Follow the family.
Q

Q Post 3592
---
Now ISN'T THIS INTERESTING. Top Democrats – including Mitt Romney – are all using their KIDS to somewhat secretly invest in Ukrainian fossil fuel energy. And yet – FUNNY – this is exactly the WRONG KIND of energy, according to Democrat propaganda.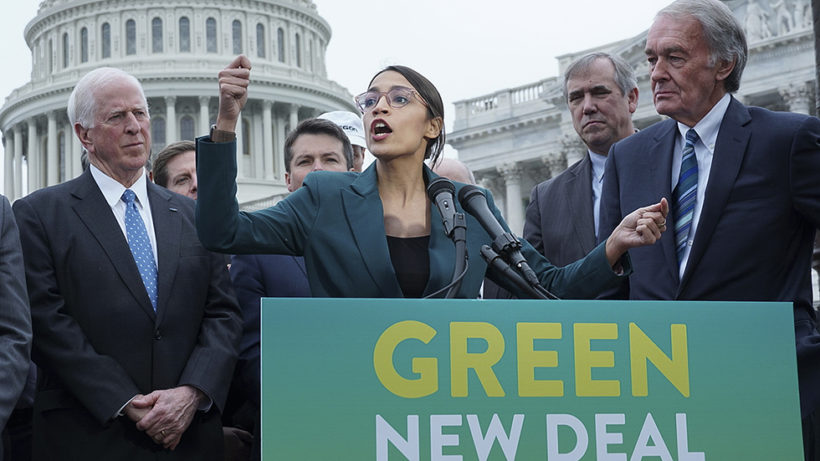 If it were just one or two of them, I might let it slip. But we are now seeing FOUR of them. And maybe there are EVEN MORE! What's up with THAT?
Once is happenstance. Twice is coincidence. Three times is enemy action.

Ian Fleming, in "Goldfinger"
This is NOT coincidence. There are a bunch of Democrats, including Mitt Romney [What about Kasich? What about Kasich? What about Kasich?] who appear to be invested in Ukrainian "unclean" energy for some reason – while at the same time pushing phony "CLIMATE CHANGE" and phony "GREEN ENERGY" on us like we MUST accept it.
And there are simply TOO MANY OF THEM to think this is just a coincidence.
What's up with THAT? Something doesn't smell right. But WHAT IS IT?
We're about to see. HANG ON.
So now we move on from IAN FLEMING to the MAMET PRINCIPLE…..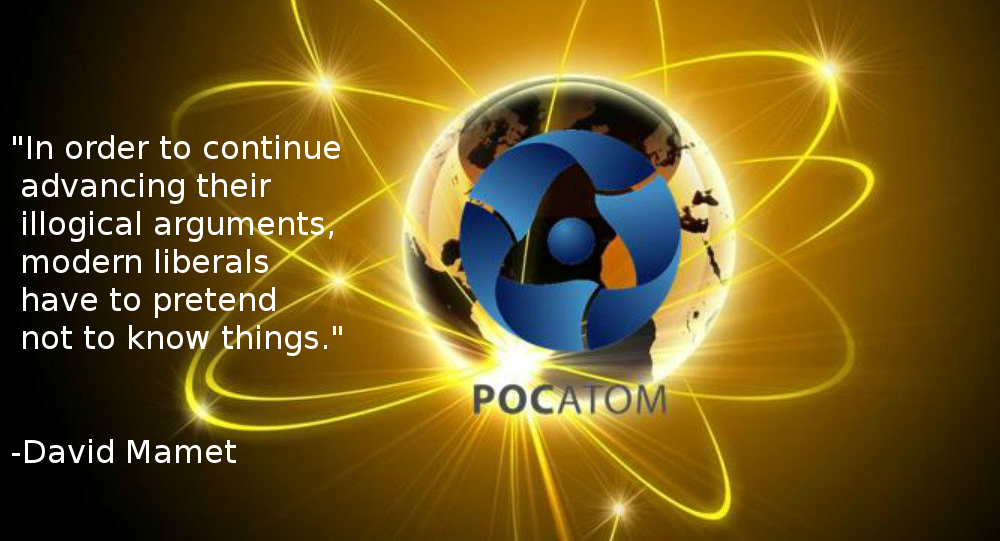 In order to continue advancing their illogical arguments, modern liberals have to pretend not to know things.

David Mamet, paraphrased by Sundance from "The Secret Knowledge"
First of all, there is the EVIDENCE. And there is a LOT. How are the Dems going to be able to deny all THIS STUFF?
As Daughn has said, it's ALL ABOUT UKRAINE.
---
The Ukraine Meddled in the Presidential Election of 2016.
20191005: Glenn Beck Expose on Ukraine Corruption.
Ukraine: Same Scandal, Different Decade
And the MOTHERLODE….
Timeline for 1/1024 of an Impeachment Inquiry
And now get ready for what came out today.
---
---
And today, there was a real treat at the PHONY IMPEACHMENT HEARINGS.
People everywhere could SEE the Democrats PRETENDING!
Or THIS – a comment today, during the hearings:
Wait, George Kent had never heard of Crowdstrike????? What echo chamber under a rock does he inhabit? And hence, why should the Trump Administration pay any attention to what he has to say? About anything including how to cook borscht?

Deplorable Patriot, The Q Tree, here
This comment led to a bunch of realizations.
These people KNEW about the corruption. They were PROTECTING THEIR POLITICAL VIABILITY UNDER DEMOCRATS IN THE FUTURE. That is what this comes down to.

MAKE THEM LIE ON CAMERA!!!

wolfmoon1776, The Q Tree, here
Remember, neither did Robert Mueller. He didn't know who Fusion GPS was either. Who wants to bet Mr. Kent or someone close to him is on the PAYROLL of Crowdstrike. IT will come out.

prognosticatasaurusrex, The Q Tree, here
NOW – here is where we go to the NEXT maxim.
---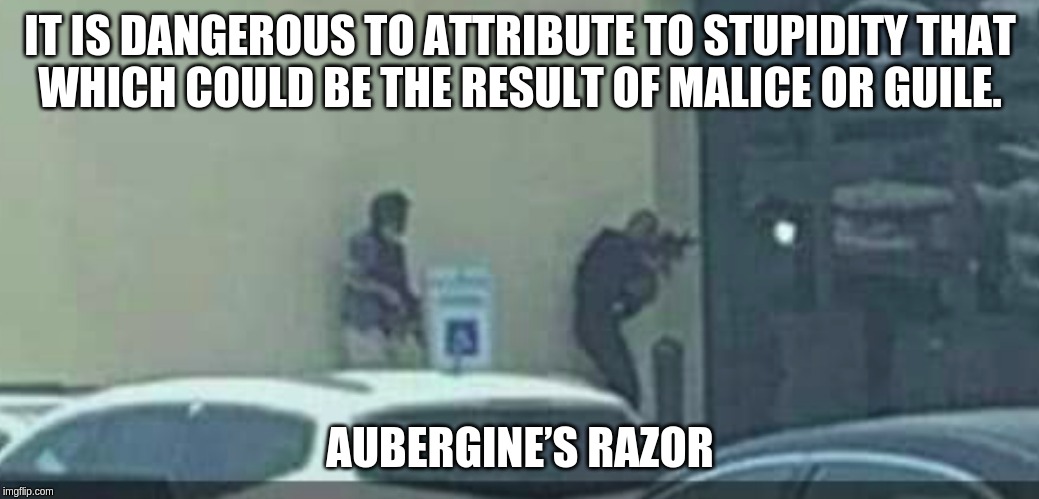 "It is dangerous to attribute to stupidity that which could be the result of malice or guile." -Aubergine I love it! Born from our discussion of Hanlon's Razor HERE, I can neither vouch for the originality of Aubergine's idea, nor will I even try. For MY purposes, this simply IS "Aubergine's Razor". Others can argue …Continue reading

https://wqth.wordpress.com/2019/10/11/aubergines-razor/
---
What this is saying is that we should not think that what these Ukraine-investing Democrats are doing here is just stupidity. It is DANGEROUS for us to think this is merely stupidity. There could be GUILE and even MALICE involved.
It seems hypocritical to push phony green energy and invest in the alternative – right? Well, one way to interpret the hypocrisy is that it's just DUMB. And Aubergine's razor says NO – don't assume it's dumb. That's DANGEROUS. Be careful. There may be GUILE or MALICE here.
So we'll be careful, and keep looking.
But HERE is the real trick with Aubergine's razor. To remain SELF-CONSISTENT, you have to apply it REPEATEDLY, every time you hit a stupidity.
And when you do this, you will be BLOWN AWAY by what you find.
All you have to do HERE is ask WHO is going to buy the Ukrainian gas.
EUROPE.
And who is being deceived, more than ANYBODY ELSE, by the CLIMATE CHANGE HOAX?
EUROPE.
And who had their very efficient and very advanced and very safe nuclear energy industry shut down by a former East German information warfare specialist who JUST HAPPENED to become a "conservative" Unified German politician after the WALL FELL?
GERMANY. The MAIN CUSTOMER in EUROPE.
Are you starting to see this stuff?
THEY. CREATED. THE. SCARCITY.
THEY. CREATED. THE. MARKET.
THEY. CREATED. THE. NEED.
And then bear in MIND that it really seems like the FIRST attempt to impeach Trump, using Carter Page (ENERGY GUY) and George Papadopoulos ( ENERGY GUY) and Paul Manafort (UKRAINIAN ENERGY GUY), seemed to be all about ENERGY as well.
HMMMMMMMMM…..
If – instead of just saying "Oh, those Democrats just wanted to make money.", we actually FOLLOW THE MONEY – well – we might see that they're not just PRETENDING not to know – they VERY WELL KNOW – and are probably acting in a spirit of guile and/or malice.
But it gets worse.
MUCH WORSE.
---
Have you noticed how the entire NATION just got COLD AS HELL for the phony backfiring impeachment hoax that is about to send hundreds of Democrats and their criminal friends to JAIL?
THAT. COLD. SNAP. IS. A. MESSAGE.
I could say that God showed this to us. However, I know that sounds crazy. So I could also say that KARMA showed this to us – in a kind of probabilistic inevitability. But I think it's even neater to say that SCIENCE showed it to us – because it did!
Science that is WAY BETTER and WAY STRONGER and WAY MORE RELIABLE and WAY MORE PREDICTIVE than all the hoaxy "climate change" bullshit, pardon my French.
Yes, humans can LIE and LIE and LIE, but because the LIE depends on DIVERGING from reality, all that is needed to burn that lie is for that REALITY to come crashing back – by PROBABILITY and REAL SCIENCE – to thereby give HUMANITY an excellent demonstration.
It's not magic – it's science. But God – well, He invented THAT, too. And it works GREAT with the universe!
The phony explanations about how "global warming" and then "climate change" were causing hurricanes and whatnot – all that stuff is either WRONG, inconclusive, or tenuous at best. Even the proponents of AGW and "climate change" don't really want to go there. You will see most of these arguments from NON-CLIMATE scientists and lay people. The climate scientists know that they can't go there. The data don't support it. And now that OTHER scientists are politically more free to SAY there's no proof of even a connection, you're hearing it a LOT MORE OFTEN.
BUT WAIT.
That INABILITY to make a connection and that INABILITY to PREDICT STUFF ACCURATELY is NOT the case for SOLAR GLOBAL WARMING AND COOLING.
No.
The science on SOLAR heating and cooling is STRONG, WELL-UNDERSTOOD, and operates well on short time frames.
It is NOT rocket science. Reduced solar activity – reduced temperatures on Earth. EASY.
This is the simple, well-known science that politically driven hoaxing "AGW / CC" Fake Climate Science was able to SHOUT OFF THE STAGE.
Yes. The simple, easy-to-understand answer was shouted down by politicized FAKE SCIENCE.
But OMG – there are still some brave souls who survived Obama!
From the VERY recent article: https://wattsupwiththat.com/2019/10/29/25-for-25/
Take a look at the graphs. They are VERY self-explanatory. We are right now ENDING cycle 24, and beginning cycle 25. Cycle 25 is being predicted to be DOWN EVEN FURTHER.
I urge you to go back to that link and read the context of these graphs. Not only does the article context hint at prior politicized science in the NSF *FAILED PREDICTION* of cycle 24 being stronger than 23, which even an UNTRAINED EYE sees as CURIOUS if not UNBELIEVABLE – there are much more believable assessments of the ACTUAL data, demonstrating that we are heading into a solar minimum which may EVEN be of "little ice age" character – a truly HISTORIC minimum.
More tweets:
Here is an EXTREMELY useful video on the prediction and effects of solar heating and cooling, and in particular, some discussion of the INFAMOUS "Maunder Minimum".
So now we are finally back where we were before. Aubergine's Razor.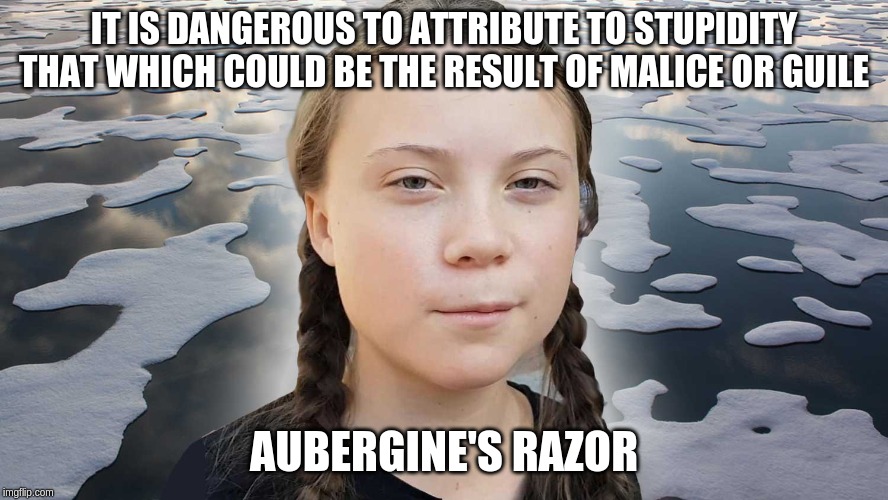 Who is her handler?
A MONEY GUY.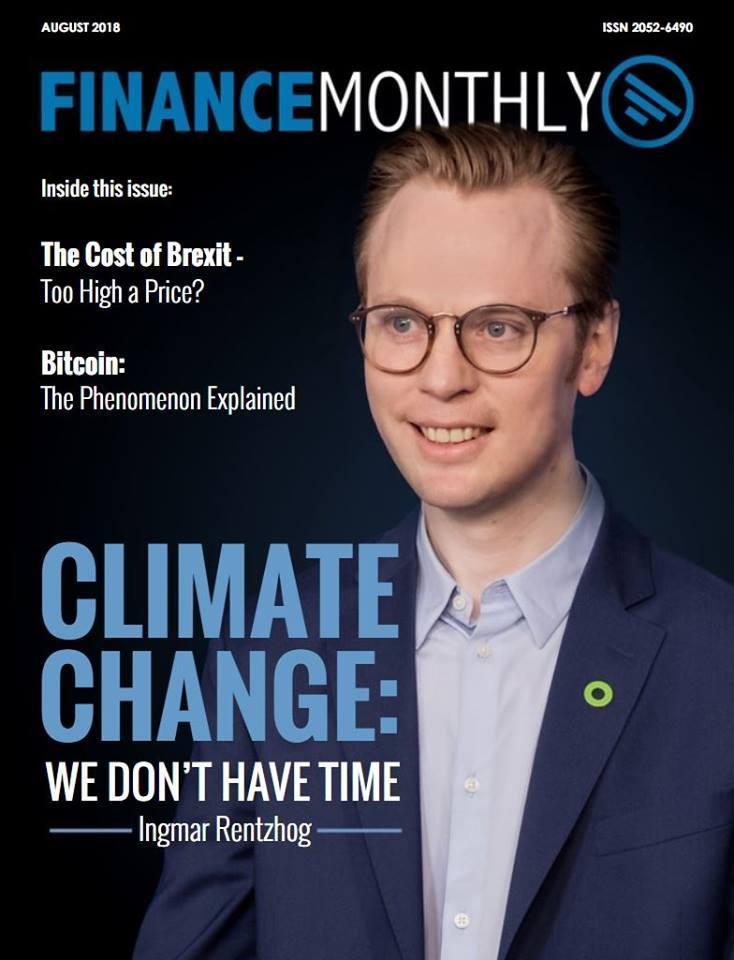 If it's not clear as day what is going on here, let me spell it out.
These people have LIED TO US. They have FOOLED US. They have run a monstrous HOAX on the entire world. We are very likely going into MASSIVE GLOBAL COOLING – reduced solar activity – cold that will REQUIRE fossil fuels and nuclear energy – and what have they done to America?
Sold 20% of our uranium to Russia.
Pooh-poohed thorium.
Shut down nuclear.
Bashed coal and gas.
Tried to ban fracking.
Hooked us on solar and wind.
Sent everything to RUSSIA and CHINA.
Helped China pollute without consequence.
ALL of this stuff seems to be setting America up for a fall. And yet…
Invested PERSONALLY in UKRAINIAN FOSSIL FUELS which will be valuable and controlling when the solar minimum hits this planet.
In short, they are setting up the planet for an "accident" and then reaping on the DESIRED consequences.
Yeah. I know something about people who would do that to MAKE money, PROTECT money, or BOTH.
THEY REALLY EXIST.
W