A Q Tree Reading Club discussion of an article by retired Air Force Lt. Gen. Steven L. Kwast, in the Hillsdale College "Imprimis", entitled:
The Urgent Need for a United States Space Force
Between my intermittent war dances against "pencilneck" meddling (which of course are crazy, because obviously we're the only life that a pro-life God would ever create – cough, COUGH, cOuGH) and my equally warlike antiwar sermons, people probably wonder WHAT THE HELL Wolf is thinking about SPACE.
Let's just say that Wolf believes PEACE, FREEDOM, and INDEPENDENCE are not mutually incompatible. At ALL LEVELS.
So with that in mind, I wanted to bring everybody's attention to a recent article which I found in my copy of "Imprimis" – one of the absolute best and most cutting-edge "Trumpian" publications out there.
Imprimis is one of the few publications I truly respect these days, and not only because I can just imagine the cultural Marxists snarking on a setting of BROIL about every issue. Imprimis is timely, and it's intelligent, but most of all, it's TRUMPIAN – meaning a VSG can read it and do a typical happy "Trump sniff" in agreement, and actually learn something from field specialists. I learn great stuff from Imprimis all the time, and I think you all can, too.
Imprimis is SORELY LACKING in "phony intellectualism" – you know – stuff like "let's get rid of all cattle and bring back the buffalo herds". That idea was known as the "buffalo commons" – and – well, you can tell just from the NAME where the idea came from.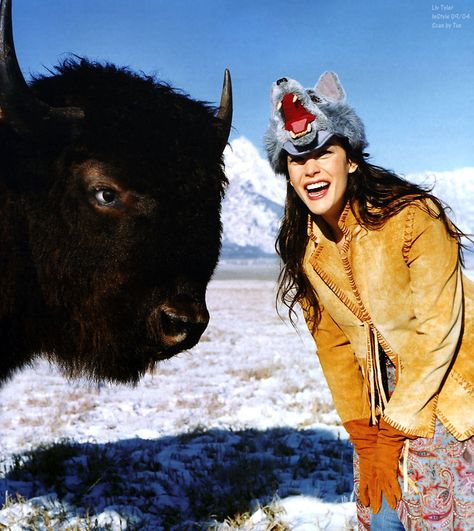 Yeah, yeah, yeah, there has been some "apologizing" and "mollifying" of said idea to make it sound less and less hare-brained over time, but let's be honest – it's perfectly exemplary of what I'm talking about. The promotion of this kind of thinking in academia is a big part of keeping humanity down, IMHO.
Now I LOVE buffalo for a LOT of reasons, but there is a special kind of academic tomfoolery which absolutely infects the left, and – JOY OF JOYS – you will find absolutely none of it – NONE OF IT – in Imprimis.
OK – let's get even MORE sidetracked here.
I walk into Barnes and Noble, and I literally LAUGH – I mean I probably creep out the staff – when I look at the magazine rack. These people writing for FAKE INTELLECTUALISM like The Atlantic do not have a clue how NUTS they appear to somebody thinking logically in a post-Fake-News world.
I have no idea whether these people are going to slit their wrists over the demise of phony climate change – that socialist globalist hoax to create a fake carbon economy that NOBODY could ever figure out – or whether they will simply try to reverse the scam to global COOLING. If it's the latter, prepare for them to proclaim that we now have to do the exact same nutty "deterraforming" (Who needs to kill the plants? – ASK THAT QUESTION) for a different reason, which I'm SURE they can groom a few new scientists into supporting, as they did for the "warming alibi".
You starting to see how this works? SCIENTISTS! SHEEP! "BAAAAH! BAAAAH! BAAAAAAAAH!"
OH, I know – I saw it from the INSIDE.
It was all so simple. I tell you, these commies are GOOD at what they do.
ANYWHO….
This latest Imprimis is (or next to latest – I should have a new monthly copy any day) is great.
And GUESS WHAT? You can read it RIGHT HERE:
Please read this sucker, if you want to follow along with me now.
---
Now – let's start on the ground floor.
At any Trump rally or on any Trump rally thread here, one of the BIGGEST crowd pleasers is ALWAYS when Trump says…..
SPACE FORCE!
Oh, wow – THE CROWD GOES WILD!
This is emotional. This is appeal to emotion. Yeah, it's fun – but we can't go spending billions or trillions of dollars based on emotions. LOGICAL THINKING FOR THE WIN.
However, it's actually a complicated business. The truth is, even when we appeal to LOGIC – even when we engage in LOGICAL THINKING – we are still, to a great extent, appealing to emotions.
Generally, these are "cool" emotions – not so much "cold anger" or "cold fear", but more like "cool hope". Hope that there is no war. Hope that we can defend our way of life. Love of country, and the things we have valued all our lives. When we are LOGICALLY thinking about how to defend our way of life – and even our PLANET as a whole – we are thinking emotionally down at the base. It's OK – just recognize it. Logic and emotion can coexist sanely. Especially if they're GOOD EMOTIONS.
Here – practice a little self-psychology. See this image as "cool hope" and not "cold anger".
Logical thinking. CALM but LOVING and HOPEFUL, logical thinking.
Now, consider the article.
I agree with all of the things that Lt. Gen. Kwast says in his defense of the idea of the Space Force, and the reason I want you to read this, is to see that there is great logic in what he is saying. If you operate from the conservative thinking that we share here, then almost all of what he's saying is pretty much a no-brainer, other than figuring out HOW TO DO IT as fast as he thinks (and I think) we need to proceed.
In fact, my thinking is that "the other side" – loosely defined – is ALWAYS trying to slow down our work in space – to control it, to keep it penned in – to keep it subordinate to something which pretty much looks like the Chinese military at this point.
But set ALL of that aside.
I want to ADD some reasons to what Lt. Gen. Kwast is giving us.
I think that – from a "globalist" standpoint – meaning the standpoint of many of the OPPONENTS of President Trump – the most RESPONSIBLE nation needs to lead the way in space. And – quite frankly – and particularly under President Trump and Vice President Pence….
THAT IS US.
Yeah, I know it's fashionable and vain and all "virtuous" and "virtue-signaling" on the LEFT to be self-deprecating under such circumstances. "Blame America First" and all that. But it's not smart. BE REAL. China and India aren't ready, they're too self-centered, too grossly ambitious, and not going to give a good result for everybody. You KNOW it's true, globalists. Russia? Well, frankly, they'll do better following Trump than leading on their own. And you know THAT is true, too. Particularly when people get off Russia's case, because they have no more sketchy plays, or any need to make them.
Likewise, on the right it's fashionable – if not de rigueur – to state that OF COURSE America is THE BEST and yada yada yada, which – even if true – tends to become habit more than a carefully checked truth every time the argument is either needed or simply seems obvious. And America CAN BE and WILL BE stupid, on occasion, have no doubt, as Obama just proved to us.
Now I'm not one of these people who buys many arguments about Chinese inferiority and failure to invent, or be capable of invention. I just don't buy it. I read a lot of scientific work by Chinese scientists and engineers in my day, and I never saw evidence of this AT ALL. Likewise, more recently, in studying how China has fooled the West over and over – NO – you're not going to convince me that it's just "Those Smart JOOZ(TM)" or "The Rothschilds(TM)" who are the actual brains behind China's extraordinarily successful scamming of the West. Yeah, there are a bunch of Euro-Globos and Wall Streeters and Chinese and Muslims and "whatever" who are all "frenemies" and figuring out how to both ally with each other and beat the others at the same time, as they FEED on American wealth and good-natured victimhood. But if anything, I'd say that this alliance of SHARKS argues for equal membership in whatever school they've formed.
In any case, the Chinese ain't stupid. In fact, they're so smart, they MADE MANY OF US BELIEVE an extraordinary amount of superiority BULLSHIT while they LIFTED OUR WALLET.
OK? Let's just be clear here.
Well, now that we've woken up just a bit – but are also operating under a President who authentically despises the waste of war, maybe NOW really is the time for us to LEAD SANELY ON SPACE, and SET AN EXAMPLE for everybody else.
You will note, I hope, that the American military gets less war-like, and more authentically defense-oriented, all the time. This is a good thing. So frankly, I would say that now is the time to let that kind of thinking SET THE TONE for space for the next century. Not the kind of global "dupe thinking" we've had at one extreme, nor the kind of "shoot 'em at Roswell" thinking that undoubtedly sends pencil-necked peaceniks into a tizzy.
RESPONSIBILITY.
Somebody has to lead with it. AND – right now – I think the best candidate to do so is US.
So what do YOU think?
W