Something REALLY stinks in China and Iran, and it's not just the burning bodies.
The TIMELINES simply don't add up. They are FALLING APART. And you know it's REAL because somebody is racing to rescue it.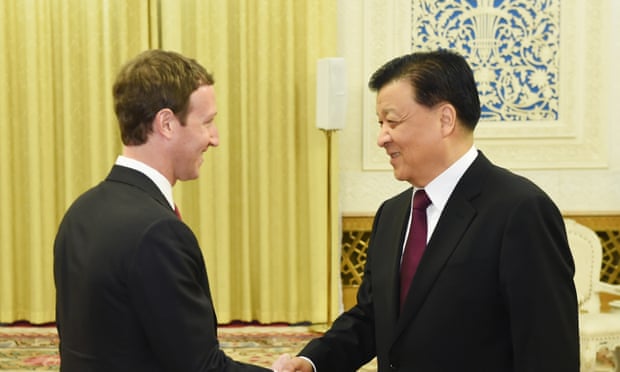 Facebook is now cracking down on "unapproved" posts about the CoronaVirus.
Yeah, Chinaberg. I can do the math.
There was a point, recently, where I found that I could explain a LOT MORE about COVID-19 by abandoning China's version of events, and coming up with my own. Part of that was explaining my own SARS-like symptoms, from a definite Corona infection that I picked up in mid-January at an "Iran-connected" meeting. Of course, at THAT time, we knew nothing about Iran.
But how could that be? It doesn't fit the TIMELINE.
Good thing I stayed out of nursing homes for two weeks, thanks to a 5-day induction period, and having seen the DEADLY GRAPH of COVID morbidity vs. age, but it was close. My friend Suspicious Cat may have saved a few old veterans.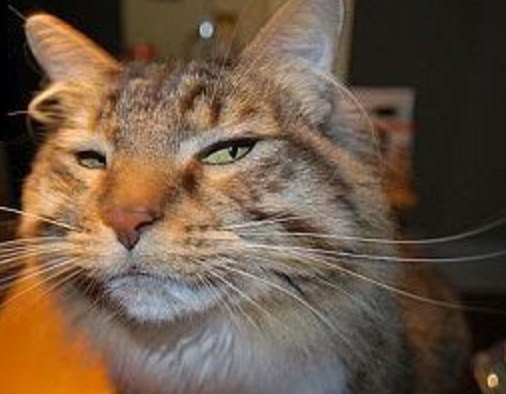 vigilanti semper
I'm still not breathing right, by the way. THAT bugs me. It feels very "SARS".
My wife and neighbor did well, but my neighbor's wife was hit pretty hard. I think that she, like me, is an ex-smoker.
But it's more than personal. Things just don't add up – and I'm not just talking about the NUMBERS, which are OFF. The numbers are showing too many positives too fast in the wrong countries and specific people – meaning those who generally seem too "helpful" to China and Iran if they caught it.
Bolsonaro? Oh, as soon as I saw that near-hit, I realized that I could WRITE THAT OPERATION. The VECTOR DEFLECTOR on that one – oh – that was "too smart". Y'all know what I'm sayin'? Oh, that was SLICK. I smell Chinese intelligence ALL OVER that.
No – it's more than just the numbers.
The Chinese communists and the Iranians – poor victims? No. This doesn't sniff right. Mass graves in Iran that are the BAD GUYS and not the INNOCENT GOOD GUYS? No. That doesn't sniff right. Execution-style gunfire recorded by half-hidden phones in China, then disappearing from the Fake News here? No. That doesn't sniff right.
Young doctors dying and disappearing in China? Hmmmm. Maybe there ARE explanations. Maybe these are the SAME duplicitous ChiComs and the SAME scheming Iranians we've always known – SNEAKY – LYING – FAKING – HOAXING – TRICKING – and Fake News is simply helping to sell ONE MORE SOCIALIST / GLOBALIST NARRATIVE.
YES. That's where I am now. There is a NARRATIVE coming from China, Iran, and the Fake News, and I no longer buy it.
I suppose we can thank Rod Rosenstein's sister, Neutron Nancy, for her early attitude on testing, which OH SO UNFORTUNATELY hid any cases in the United States other than NARRATIVE cases involving cruise ships. And THANK YOU GAIL for that piece of the puzzle, because THAT really helped me see things. They wanted it here. And they wanted it to STICK.
Sorry, this is all bullshit.
And now – NOW – I'm hearing that I'm not the only author here who had a NASTY, NOVEL, RESPIRATORY DISEASE in December or January, where the only reason NOT to think it was probably COVID 19, is the CHINESE / IRANIAN / FAKE NEWS narrative timeline.
SIDEBAR: I am asking all people here who think they may have gotten COVID-19 outside of the Fake News timeline, including those who previously shared information, to please re-post a description of their experience HERE for it to be available to researchers who find this post. The more non-personal details provided, the better.

Wolf Moon 1776
It took ONE OR TWO PEOPLE here to start questioning the ChiCom narrative openly, and all of a sudden – BOOM – many of us who were PRIVATELY questioning it, start questioning it BIGLY and PUBLICLY.
NOW do you see why Mark Chinaberg is having an emergency over at Facebook? They have to shut this stuff down. And they CAN.
That is the beauty of socialist media. Just like China, they can shut it down. Just like 2016, they can support THE HOAX. They have complete control.
Well, too bad, Mark. WE'RE going to discuss it here. We need SKEPTICISM to figure out what's going on.
SO – I am inviting everybody here to BE HONEST – spill it. What are your thoughts – your speculations – your theories – your questions – your ideas – your inspirations – your absolutes – your certainties – your uncertainties – your fears – your doubts – your revelations – your own experiences – EVERYTHING you think about the CHINESE / IRANIAN / FAKE NEWS narrative surrounding this virus, and what you think is REALLY going on.
Let's brainstorm this stuff until ChiComs and Fake News Hoaxers are wetting their undies.
SPILL!
W