This 'FORE THE FOURTH FREEDOM FRIDAY open thread is OPEN – VERY OPEN – a place for everybody to post whatever they feel they would like to tell the White Hats, and the rest of the MAGA / KAG! / KMAG world (KMAG being a bit of both MAGA and KAG!).
---
Marica_17-(Parler: Marica) and 5 others liked
Former CIA guy came back in today for lunch. He said Brennan is pulling a major psyop and to pay tf attention.
The Deep State is alive and well.
---
You can say what you want, comment on what other people said, and so on.
Free Speech is practiced here. ENJOY IT. Use it or lose it.
Keep it SOMEWHAT civil. They tried to FORCE fake Orwellian civility on us. In response, we CHOOSE true civility to defend our precious FREEDOM from THEM.
Our rules began with the civility of the Old Treehouse, later to become the Wolverinian Empire, and one might say that we have RESTORED THE OLD REPUBLIC – the early high-interaction model of the Treehouse – except of course that Q discussion is not only allowed but encouraged, and speech is considerably freer in other ways. Please feel free to argue and disagree with the board owner, as nicely as possible.
Please also consider the Important Guidelines, outlined here in the OLD January 1st , 2019 open thread. Let's not give the odious Internet Censors a reason to shut down this precious haven.
---
SPEAK THE FIVE WORDS BOLDLY TO OUR PRESIDENT!
"I AM PRAYING FOR YOU!"
---
AND WHAT TIME IS IT?
TIME TO….
DRAIN THE SWAMP
Our movement

Is about replacing

A failed

And CORRUPT

Political establishment

With a new government controlled

By you, the American People.

Candidate Donald J. Trump
---
Also remember Wheatie's Rules:
No food fights.
No running with scissors.
If you bring snacks, bring enough for everyone.
---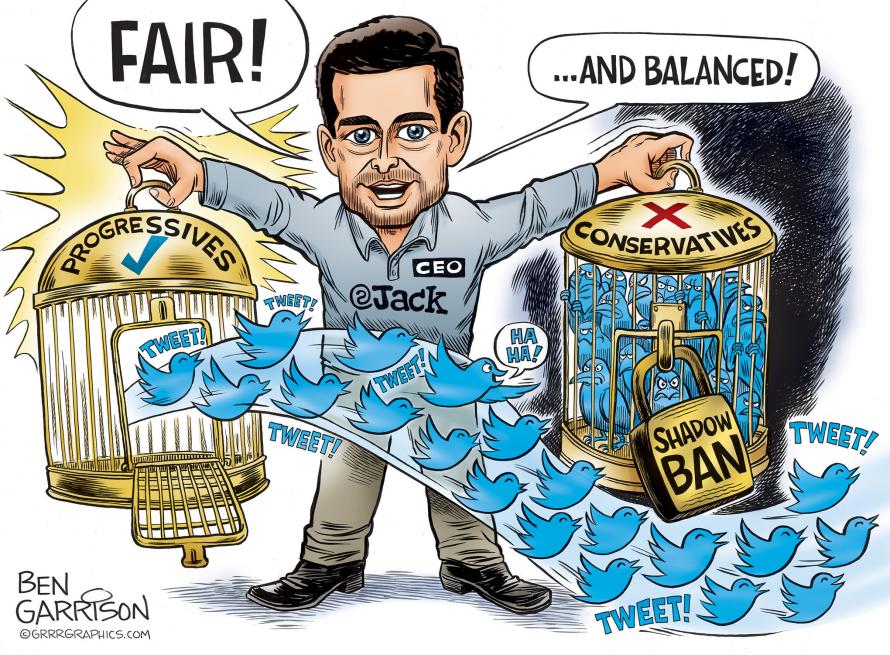 Twitter Plugin and Manual Bypasses
As you can see by my Chillum tweet above, I am AVOIDING the use of bare Twitter URLs, because Twitter has figured out that it can disrupt our interaction and real-time comms by slowing down the display of our pages. And how is that done? By slowing down the response of the Twitter Plugin for WordPress – or at least on our horrible Trump Supremacist website.
Previously discussed HERE:
Also discussed throughout yesterday's open thread, starting HERE: https://wqth.wordpress.com/2020/07/02/dear-kag-20200702-open-thread/comment-page-1/#comment-537320
Twitter videos may need to be posted as Twitter URLs, thus engaging the plugin. But almost everything else can be manually copied and pasted. Screenshots of Twitter posts, hosted somewhere, can be added as URLs and visible through the Twitter plugin. Even IMAGES on Twitter, can be linked here, and DISPLAYED by massaging the URLs back into normal image URLs.
For instance, here is a screenshot of a tweet (actually a retweet):
Here it is as text:
Cari Kelemen liked
David ShoelessJoe@yohiobaseball·
But we're not political and we don't use our platform to influence people
Quote Tweet
Twitter@Twitter · 8h
You can have an edit button when everyone wears a mask
Here it is as a link which won't turn into an embed (add a period at the end):
https://twitter.com/yohiobaseball/status/1278887939808919553.
Here it is as text which won't turn into a link (add a * at the beginning):
*https://twitter.com/yohiobaseball/status/1278887939808919553
Here is an example of a Twitter image URL, which will only give a LINK in WordPress:
*https://pbs.twimg.com/media/Eb-AW1gWoAAZ2Df?format=jpg&name=small
Here is how to fix it to make an image (remove ? on but save image extension and "dot" it on)
*https://pbs.twimg.com/media/Eb-AW1gWoAAZ2Df.jpg
Now remove the asterisk:
ANYWAY, I want to THANK everybody who is helping to speed up our pages by foregoing the nice FAT tweet embeds in favor of lean, mean text and sexeh "bare images"!
Y'all are AWESOME.
---
OANN App
Yes, there is an OAN app. Strongly consider helping out REAL NEWS by getting it.
OAN App Page: https://www.oann.com/app/
Apple App: https://itunes.apple.com/us/app/oann-live-breaking-news/id1391758874?mt=8
Android App: https://play.google.com/store/apps/details?id=me.oann.news
It will tell you what's on OAN right now, and can also take you straight to OAN's web content.
It's kind of hilarious that Apple will immediately attempt to get you to install the New York Times app when you begin using OANN's app.
Sorry, suckas. REAL NEWS ONLY.
---
Retirement is Only a Thing Under Freedom
A very powerful realization is the following.
Socialism wants to OWN OUR LIVES. It COVETS that TIME and MONEY. It desires to TAKE that extra work we do so that we can retire and enjoy life for a few worn out, broken down, but WISE and GENTLE years.
Whether by Pelosi's financial crisis used to install Obama and rob our life savings, or by Obama's medical socialism with its death panels, or by a Chinese virus that steals our very lives above 60, or by Nursing Home Killer's stealthy promotion of that virus, it's the same thing.
They STEAL our…..
Life, Liberty, and the Pursuit of Happiness.
We never fully appreciated just how PROFOUND this little point really is.
Have a VERY HAPPY Fourth of July, otherwise known as Independence Day.
W