I have learned the secret of being content in any and every situation . . .
I can do all this through Him who gives me strength.
This Superlative Sanctuary Sunday Open Thread, with full respect to those who worship God on the Sabbath, is a place to reaffirm our worship of our Creator, our Father, our King Eternal.
It is also a place to read, post and discuss news that is worth knowing and sharing. Please post links to any news stories that you use as sources or quote from.
In the QTree, we're a friendly and civil lot. We encourage free speech and the open exchange and civil discussion of different ideas. Topics aren't constrained, and sound logic is highly encouraged, all built on a solid foundation of truth and established facts.
We have a policy of mutual respect, shown by civility. Civility encourages discussions, promotes objectivity and rational thought in discourse, and camaraderie in the participants – characteristics we strive toward in our Q Tree community.
Please show respect and consideration for your fellow QTreepers. Before hitting the "post" button, please proofread your post and make sure you're addressing the issue only, and not trying to confront the poster. Keep to the topic – avoid "you" and "your". Here in The Q Tree, personal attacks, name calling, ridicule, insults, baiting and other conduct for which a penalty flag would be thrown are VERBOTEN.
In The Q Tree, we're compatriots, sitting around the campfire, roasting hot dogs, making s'mores and discussing, agreeing, and disagreeing about whatever interests us. This board will remain a home for those who seek respectful conversations.
Please also consider the Guidelines for posting and discussion , outlined here https://wqth.wordpress.com/2019/01/01/dear-maga-open-topic-20190101/
Let's not give the Internet Censors a reason to shut down this intellectual haven that Wolf has created for us.
---
The Storm is upon us.
Please remember to Pray for our President.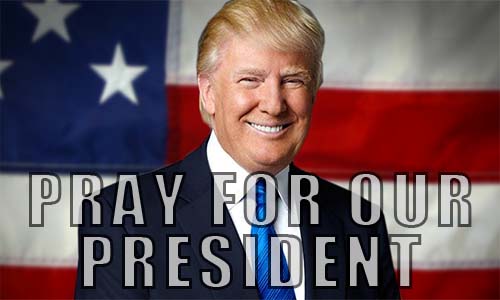 ---
AND WHAT TIME IS IT?
TIME TO DRAIN THE SWAMP!!!
Our movement is about replacing
a failed and CORRUPT political establishment
with a new government
controlled by you, the American People.
~ Candidate Donald J. Trump
---
Also remember Wheatie's Rules:
No food fights.
No running with scissors.
If you bring snacks, bring enough for everyone.
---
And,
---
On this day and every day –
God is in Control
. . . and His Grace is Sufficient, so . . .
Keep Looking Up
---
Hopefully, every Sunday, you can find something here that will build you up a little . . . give you a smile . . . and add some joy or peace, very much needed in all our lives.
"This day is holy to the Lord your God;
do not mourn nor weep." . . .
"Go your way, eat the fat, drink the sweet,
and send portions to those for whom nothing is prepared;
for this day is holy to our Lord.
Do not sorrow,
for the joy of the Lord is your strength."
---
Despite Your Circumstances
July 24, 2020 by Pastor Chuck Swindoll: 
Acts 16:16-40 Paul and Silas in Prison
16 Once when we were going to the place of prayer, we were met by a female slave who had a spirit by which she predicted the future. She earned a great deal of money for her owners by fortune-telling. 17 She followed Paul and the rest of us, shouting, "These men are servants of the Most High God, who are telling you the way to be saved." 18 She kept this up for many days. Finally Paul became so annoyed that he turned around and said to the spirit, "In the name of Jesus Christ I command you to come out of her!" At that moment the spirit left her.
19 When her owners realized that their hope of making money was gone, they seized Paul and Silas and dragged them into the marketplace to face the authorities. 20 They brought them before the magistrates and said, "These men are Jews, and are throwing our city into an uproar 21 by advocating customs unlawful for us Romans to accept or practice."
22 The crowd joined in the attack against Paul and Silas, and the magistrates ordered them to be stripped and beaten with rods. 23 After they had been severely flogged, they were thrown into prison, and the jailer was commanded to guard them carefully. 24 When he received these orders, he put them in the inner cell and fastened their feet in the stocks.
25 About midnight Paul and Silas were praying and singing hymns to God, and the other prisoners were listening to them. 26 Suddenly there was such a violent earthquake that the foundations of the prison were shaken. At once all the prison doors flew open, and everyone's chains came loose. 27 The jailer woke up, and when he saw the prison doors open, he drew his sword and was about to kill himself because he thought the prisoners had escaped. 28 But Paul shouted, "Don't harm yourself! We are all here!"
29 The jailer called for lights, rushed in and fell trembling before Paul and Silas. 30 He then brought them out and asked, "Sirs, what must I do to be saved?"
31 They replied, "Believe in the Lord Jesus, and you will be saved—you and your household." 32 Then they spoke the word of the Lord to him and to all the others in his house. 33 At that hour of the night the jailer took them and washed their wounds; then immediately he and all his household were baptized. 34 The jailer brought them into his house and set a meal before them; he was filled with joy because he had come to believe in God—he and his whole household.
35 When it was daylight, the magistrates sent their officers to the jailer with the order: "Release those men." 36 The jailer told Paul, "The magistrates have ordered that you and Silas be released. Now you can leave. Go in peace."
37 But Paul said to the officers: "They beat us publicly without a trial, even though we are Roman citizens, and threw us into prison. And now do they want to get rid of us quietly? No! Let them come themselves and escort us out."
38 The officers reported this to the magistrates, and when they heard that Paul and Silas were Roman citizens, they were alarmed. 39 They came to appease them and escorted them from the prison, requesting them to leave the city. 40 After Paul and Silas came out of the prison, they went to Lydia's house, where they met with the brothers and sisters and encouraged them. Then they left.
Philippians 1:12 Paul's Chains Advance the Gospel
12 Now I want you to know, brothers and sisters, that what has happened to me has actually served to advance the gospel.
Philippians 4:11-13 Content in Any Situation
 11 . . . I have learned to be content whatever the circumstances. 12 I know what it is to be in need, and I know what it is to have plenty. I have learned the secret of being content in any and every situation, whether well fed or hungry, whether living in plenty or in want. 13 I can do all this through Him who gives me strength.
---
Few people in the first century had a deeper understanding of God's grace than the apostle Paul. Redeemed from a life of vicious brutality as a rigid legalistic Pharisee, the man turned the corner, repented, and through Christ's empowering became a gentle soul, gracious and affirming. Understanding. Forgiving. Approachable. He reached the place where he was willing not only to offer hope to the Gentiles, but to live among them, though he himself would bleed pure Jewish blood.
No one that I know endured the level of hardship Paul did as a good soldier of Christ. What makes him all-the-more amazing is this: Never once does he leave a hint of complaint over being chained to a burly Roman soldier or about the inconvenience of being confined to such cramped quarters. The man simply would not grumble. By God's grace, he lived above it all. I repeat, he had learned the secret of contentment.
The great temptation is to allow that to embitter you—to turn you into someone who lives under a dark cloud, where doom and gloom characterize your outlook. Life's hard. You live in a situation that resembles a house arrest. You feel chained to your past, unable to escape the restrictive circumstances. Maybe you've lived this way so long that negative thinking has become a habit. You can't imagine thinking any other way.
I've got wonderful news: There is hope beyond your circumstances. You can live above them. If a man named Paul could live above his unbelievably trying circumstances, so can you. But Christ must become your central focus. He, alone, can empower you and teach you to live above the duress of adversity. Your external circumstances may not change, but deep within, you will. As Christ is allowed first place in your thoughts, changes will occur. Those changes will be evident to your mate, your children, your friends, and your coworkers. Instead of seeing yourself as a victim, you will begin to realize a strength that is not your own. The result? You will make a difference because of the way you respond to the circumstances that once defeated you. To the people closest to you, your contentment despite your circumstances will be nothing short of heroic.
Cling to hope! Focus on Christ, despite your circumstances.
---