For by grace you have been saved through faith,
and that not of yourselves;
it is the gift of God, not of works,
lest anyone should boast.
This Superlative Sanctuary Sunday Open Thread, with full respect to those who worship God on the Sabbath, is a place to reaffirm our worship of our Creator, our Father, our King Eternal.
It is also a place to read, post and discuss news that is worth knowing and sharing. Please post links to any news stories that you use as sources or quote from.
In the QTree, we're a friendly and civil lot. We encourage free speech and the open exchange and civil discussion of different ideas. Topics aren't constrained, and sound logic is highly encouraged, all built on a solid foundation of truth and established facts.
We have a policy of mutual respect, shown by civility. Civility encourages discussions, promotes objectivity and rational thought in discourse, and camaraderie in the participants – characteristics we strive toward in our Q Tree community.
Please show respect and consideration for your fellow QTreepers. Before hitting the "post" button, please proofread your post and make sure you're addressing the issue only, and not trying to confront the poster. Keep to the topic – avoid "you" and "your". Here in The Q Tree, personal attacks, name calling, ridicule, insults, baiting and other conduct for which a penalty flag would be thrown are VERBOTEN.
In The Q Tree, we're compatriots, sitting around the campfire, roasting hot dogs, making s'mores and discussing, agreeing, and disagreeing about whatever interests us. This board will remain a home for those who seek respectful conversations.
Please also consider the Guidelines for posting and discussion , outlined here https://wqth.wordpress.com/2019/01/01/dear-maga-open-topic-20190101/
Let's not give the Internet Censors a reason to shut down this intellectual haven that Wolf has created for us.
---
The Storm is upon us.
Please remember to Pray for our President.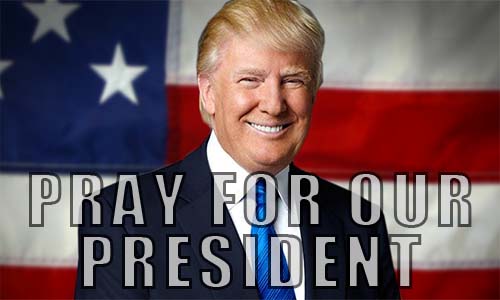 ---
AND WHAT TIME IS IT?
TIME TO DRAIN THE SWAMP!!!
Our movement is about replacing
a failed and CORRUPT political establishment
with a new government
controlled by you, the American People.
~ Candidate Donald J. Trump ~
---
Also remember Wheatie's Rules:
No food fights.
No running with scissors.
If you bring snacks, bring enough for everyone.
---
And,
---
On this day and every day –
God is in Control
. . . and His Grace is Sufficient, so . . .
Keep Looking Up
---
Hopefully, every Sunday, you can find something here that will build you up a little . . . give you a smile . . . and add some joy or peace, very much needed in all our lives.
"This day is holy to the Lord your God;
do not mourn nor weep." . . .
"Go your way, eat the fat, drink the sweet,
and send portions to those for whom nothing is prepared;
for this day is holy to our Lord.
Do not sorrow,
for the joy of the Lord is your strength."
---
Amazing Grace
It's All About God's Grace . . . and our Gratitude.
Grace: The unmerited love and favor of God toward human beings.
Unmerited Love and Favor
(an incomplete listing)
Eons in the past –
God chose us in Him before the foundation of the world, that we should be holy and without blame before Him in love.
Two millennia ago –
The Word became flesh, and dwelt among us.
While we were still sinners, Christ died for us, paying the price for our sins.
God sent His Holy Spirit, our Helper-Advocate, at Pentecost.
Very recent past –
God draws us to Himself.
The Holy Spirit indwells us when we believe.
God has blessed us with every spiritual blessing in the heavenly places in Christ.
Now –
The Holy Spirit saves, fills, seals, and sanctifies believers through His power. The Holy Spirit reveals God's thoughts, teaches, and guides believers into all truth, including knowledge of what is to come. The Holy Spirit also helps Christians in their weakness and intercedes for them.
The Lord will deliver us from every evil work and preserve us for His heavenly kingdom.
Through Jesus, in prayer, we can come openly, in complete trust, to God's throne of grace, that we may obtain mercy and find grace to help in time of need.
And soon –
God will raise us up on the last day.
When Jesus comes again, we will be transformed to be like Him.
God will present us faultless before the presence of His glory with exceeding joy,
God will prepare for us, things so wondrous that eye has not seen, nor ear heard, neither have entered into our hearts, those things which He has prepared.
Some thoughts for us now –
Hebrews 4:12-16
We don't walk alone, live alone, or face our troubles alone. Jesus is our Wonderful Counselor who assures us of His help.
Though we have sinned, we now can come openly, in complete trust, in prayer through Jesus, to God at His throne of grace. This is not our privilege gained through anything we have done. We have it solely because of Jesus. We can come to the presence of God at His throne of grace and be allowed to speak to Him, because Christ loved us and saved us. We come through the righteousness of Jesus, we come through His Name, and we come through His promises.
We are allowed to come before the Almighty God, Creator of the universe, not some earthly king, but the Creator of heaven and earth. We can come before Him right now, or any time day or night, and call upon Him confidently in prayer and He will give us the privilege to speak to Him.
In prayer we come before the throne of God. In prayer we come to the supreme Dignitary . . . and worship Him while we speak to Him.
It is because of God's grace we come. We have no right of access or merit in ourselves, nor can any mortal obtain it for us. This blessing is freely and generously given to us as a gracious act of the God of grace.
His mercy and grace are provided to help us in our times of need. We need help when we get sick, when we lose a loved one, a job, a house, a friend, etc. We need His help in making decisions, in choosing our words, in living our daily lives. We need God's help to overcome fear and uncertainty, and the constant changes of our lives.
We need God's grace . . . always.
---
Amazing Grace
Amazing grace, How sweet the sound
That saved a wretch like me.
I once was lost, but now I am found,
Was blind, but now I see.
'Twas grace that taught my heart to fear,
And grace my fears relieved.
How precious did that grace appear
The hour I first believed.
Through many dangers, toils and snares
I have already come,
'Tis grace has brought me safe thus far
And grace will lead me home.
The Lord has promised good to me
His word my hope secures;
He will my shield and portion be,
As long as life endures.
Yea, when this flesh and heart shall fail,
And mortal life shall cease
I shall possess within the veil,
A life of joy and peace.
When we've been there ten thousand years
Bright shining as the sun,
We've no less days to sing God's praise
Than when we've first begun.
---