This Sanctuary Sunday Open Thread, with full respect to those who worship God on the Sabbath, is a place to reaffirm our worship of our Creator, our Father, our King Eternal.
It is also a place to read, post and discuss news that is worth knowing and sharing. Please post links to any news stories that you use as sources or quote from.
In the QTree, we're a friendly and civil lot. We encourage free speech and the open exchange and civil discussion of different ideas. Topics aren't constrained, and sound logic is highly encouraged, all built on a solid foundation of truth and established facts.
We have a policy of mutual respect, shown by civility. Civility encourages discussions, promotes objectivity and rational thought in discourse, and camaraderie in the participants – characteristics we strive toward in our Q Tree community.
Please show respect and consideration for your fellow QTreepers. Before hitting the "post" button, please proofread your post and make sure you're addressing the issue only, and not trying to confront the poster. Keep to the topic – avoid "you" and "your". Here in The Q Tree, personal attacks, name calling, ridicule, insults, baiting and other conduct for which a penalty flag would be thrown are VERBOTEN.
In The Q Tree, we're compatriots, sitting around the campfire, roasting hot dogs, making s'mores and discussing, agreeing, and disagreeing about whatever interests us. This board will remain a home for those who seek respectful conversations.
Please also consider the Guidelines for posting and discussion , outlined here https://wqth.wordpress.com/2019/01/01/dear-maga-open-topic-20190101/
Let's not give the Internet Censors a reason to shut down this intellectual haven that Wolf has created for us.
---
The Storm is upon us.
Please remember to Pray for our President.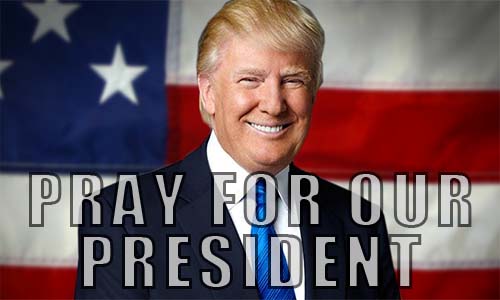 ---
AND WHAT TIME IS IT?
TIME TO DRAIN THE SWAMP!!!
It's time to replace
a failed and CORRUPT political establishment
with a new government
controlled by you, the American People.
~ Candidate Donald J. Trump ~
---
Also remember Wheatie's Rules:
No food fights.
No running with scissors.
If you bring snacks, bring enough for everyone.
---
And,
---
On this day and every day –
God is in Control
. . . and His Grace is Sufficient, so . . .
Keep Looking Up
---
Hopefully, every Sunday, you can find something here that will build you up a little . . . give you a smile . . . and add some joy or peace, very much needed in all our lives.
"This day is holy to the Lord your God;
do not mourn nor weep." . . .
"Go your way, eat the fat, drink the sweet,
and send portions to those for whom nothing is prepared;
for this day is holy to our Lord.
Do not sorrow,
for the joy of the Lord is your strength."
---
With the events of the day swirling around us like debris in the Maelstrom, we need to step back . . . and look up . . . for a much needed blessing of perspective.
---
This life we are living now is not all there is.
The bible says, "When this tent we live in – our body here on earth – is turned down, God will have a house in heaven for us to live in, a home he himself has made, which will last forever." The bible simply calls your earthly body a "tent" but refers to your future body, in heaven, as a "house."
The day your heart stops beating will be the end of your body and the end to your time on earth, but it will not be the end of you. Death is not the end of you. Death is not your termination, so there are eternal consequences to everything you do on earth.
There is more to earth than just here and now. Life on earth is just the dress rehearsal before the real production. You will spend far more time on the other side of death — in eternity — than you will here. Earth is a staging area, the preschool, or the tryout for your life in eternity. So stop living your life in regrets and living your life with a negative attitude. God has a plan and God has his reason for everything. Don't ruin this "tent" we are in now, because of a bad day or a bad week or even a bad month. Don't you know the saying, "You can't have a rainbow without a little rain." It's so true. Life is full of terrible things, but if you look past those terrible things you will find all the amazing things in life.
*https://www.theodysseyonline.com/life-earth-versus-life-heaven
Let me assure you that heaven does exist! Heaven isn't something people dreamed up because they couldn't accept the idea that this life is all there is. Heaven is real — and we know it because Jesus Christ came back from the grave to assure us it's real. Jesus said, "I am going there to prepare a place for you" (John 14:2).
The main difference between earth and heaven is that this world has been marred by sin — but heaven has not. Heaven is perfect, because heaven (unlike earth) is free from sin's devastation. Never forget: Sin is like a crippling disease that corrupts and destroys everything it touches — not just the human race, but all creation. Only at the end of the present age, the Bible says, will "the creation itself … be liberated from its bondage to decay and brought into the glorious freedom (from sin) of the children of God" (Romans 8:21).
But heaven hasn't been touched by sin, nor will it ever be because heaven is the dwelling place of God, who is absolutely holy and without sin. This is why we must not only be forgiven, but we must be cleansed of our sins if we are to enter heaven. If you have trusted Jesus Christ as your Lord and Savior, the Bible says that "you were washed, you were sanctified, you were justified in the name of the Lord Jesus Christ and by the Spirit of our God" (1 Corinthians 6:11).
We can barely imagine what it would be like to live in a world that is totally free from all sin and sickness and death. But someday we'll live in a place like this: Heaven.
billygraham.org/what-is-the-main-difference-between-earth-and-heaven
---