How I was led from prayer at a patriotic rally to resolution that we must NEVER concede to either the stolen re-election of President Trump, or the deplatforming of The Last Refuge, and that NOW is the time to send in the troops. The key is WHERE.
The order in which this happened should be noted for the historical record.
Late this morning, in the aftermath of a wonderful RALLY yesterday, and after sleeping on the thoughts of a wonderful YouTube video about the TWELFTH AMENDMENT…..
…..I had a kind of revelation, and decided that we must, and I personally will, NEVER concede to this fraudulent cheat coup.
---
All we have to do is NOT CONCEDE, knowing TRUTH is on our side, and this election becomes the SWORD that turns into a PLOW that digs up the DIRT in FREEDOM'S FIELD and the HARVEST is OURS.
Stay PEACEFUL – we turn NANCY'S ARROWS into the blades of AMERICA'S PLOW.
---
The symbolism of the SEAL where a group of patriots prayed the day before should not be lost on the reader, for it was indeed inspirational.
Immediately after that, I learned that The Conservative Treehouse is/was going to be deplatformed by WordPress.
Look HERE for the full context, including my comment at 13:40…..
LINK: https://wqth.wordpress.com/2020/11/15/dear-kmag-20201115-open-topic/comment-page-1/#comment-664820
---
you tell 'em, Sir!
He won because the Election was Rigged. NO VOTE WATCHERS OR OBSERVERS allowed, vote tabulated by a Radical Left privately owned company, Dominion, with a bad reputation & bum equipment that couldn't even qualify for Texas (which I won by a lot!), the Fake & Silent Media, & more! https://t.co/Exb3C1mAPg
— Donald J. Trump (@realDonaldTrump) November 15, 2020
Liked by you and 6 other people
WE.
WILL.
NEVER.
CONCEDE.
Liked by 2 people
did you see what's happening with the treehouse?
they're being deplatformed…
Liked by you
WOW. Must go look now…..…….
https://theconservativetreehouse.com/2020/11/15/the-treehouse-is-deplatformed/
Liked by 2 people
Liked by 1 person
I will cover this later. I told people here to prepare. Bad stuff. This is what CIA is doing through Stelter and CNN – putting out that "alternative social media" is dangerous.
They are TRYING to make peaceful revolution impossible. It's quite EVIL.
POTUS may have to intervene. They are trying to FORCE VIOLENCE on America.
Nail their asses.
Liked by 5 people
k…will wait for more
Liked by 1 person
I need to do some things before commenting. I read the article – it looks like WordPress the actual company.
This is seriously bad stuff. I will explain.
Liked by 5 people
---
Now – let me make an argument which falls out of BOTH my revelation about concession, AND what is now happening to Sundance and The Conservative Treehouse.
One of the most important points is this, made by President John F. Kennedy:
Guess what? It is now my contention that the forces arrayed against President Trump are attempting to FORCE his supporters into violent rebellion. They WANT it. They understand the TRUTH of John F. Kennedy's wonderful quote. They are attempting to FORCE President Trump to concede the election, so that his supporters are not forced into violent rebellion, but rather into submission. And yet, I am not so certain that even a concession by President Trump would – or more importantly SHOULD – work to quell the thirst for Precious Liberty in America.
Once you see the control of the media – the HIDING of our words – the SILENCING of our voice – it is quite clear that the Bolsheviks are using EVERY tool they can to force us to accept socialism, or rebel violently. The deplatforming of voices of BITTER TRUTHS, like The Conservative Treehouse, will, in my opinion, ENSURE that there is either war or concession, but more likely WAR.
Must there be war?
I bring your attention to a small, pacifist, monotheistic religion – highly persecuted – which prides itself on befriending all other godly / heavenly religions. This is the Baha'i Faith.
They have two specific beliefs which I think are highly relevant here.
One a very USEFUL belief – that we are duty-bound to always attempt to overcome thoughts of war with greater thoughts of peace.
This should not be that hard for followers of the Prince of Peace, who in fact constitute a majority of believers in America, and have since its founding. The founder of the Baha'is, Baha'u'llah, was in fact himself a big follower and fan of the Prince of Peace, and led an exemplary life, even befriending and winning over his jailers, by loving his enemy.
The SECOND point – much more interesting and a bit mystical – is that the Baha'is believe AMERICA has a special purpose in helping to bring PEACE to the world. They even have a prayer for this.
Abdu'l Baha was the son of the founder, Baha'u'llah, and so while this is not "red letter" Baha'i theology, it's definitely regarded as canon.
Is there, in fact, a way that this can all work out?
I believe there is. And as the mysterious group behind "Q" reminds us, John F. Kennedy is the KEY.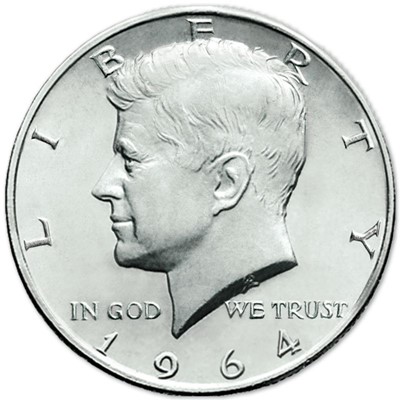 I urge you to now take a look at all of Q's posts which reference JFK – it will give you a picture of what is going on.
LINK: https://qanon.pub/?q=JFK
This one in particular is interesting.
Q !UW.yye1fxo ID: 237dde No.324395
Feb 10 2018 03:33:29 (EST)

"Rest in peace Mr. President (JFK), through your wisdom and strength, since your tragic death, Patriots have planned, installed, and by the grace of God, activated, the beam of LIGHT. We will forever remember your sacrifice. May you look down from above and continue to guide us as we ring the bell of FREEDOM and destroy those who wish to sacrifice our children, our way of life, and our world. We, the PEOPLE."

Prayer said every single day in the OO.
JFK – Secret Socities.
Where we go one, we go all.
Q
---
Why is JFK particularly relevant? Because JFK used the military to (1) insure peace, and (2) restore civil rights to a minority being denied those rights.
Tom Cotton was suggesting that the military be sent in to confront rebellious communists (ANTIFA and BLM) directly. These groups are the violent shock troops of not just the left in general, but the leftist TECH TYRANTS in particular.
It is no accident that ANTIFA staked out my house when I first attacked censorship by Big Tech.
It is no accident that BLM, carrying a big "pocket 9", was used to try to intimidate me into silence when that didn't work.
However, nobody except TRUMP wants to do anything about the problem.
Chris Wray will not rein in these groups using the FBI. Mark Esper would not rein in these groups using the DoD.
Now, here's a wild thought. What if Wray and Esper are RIGHT? Or maybe ALMOST RIGHT?
What if WE THE PEOPLE have the primary duty to rein in ANTIFA and BLM – if only we could?
Normal citizens in NORWAY reined in THEIR Antifa problems PEACEFULLY by their VOICES – by their FREE SPEECH – in public and online. They SPOKE Antifa into retreat, and ultimately into nearly vanishing. Interestingly, it involved a lot of argument and even ridicule. Very interesting that Jack Dorsey FORBIDS the social speech which inhibits these violent Bolsheviks.
Wow. You know, we could do that here, too, if our voices weren't suppressed by the MEDIA and now the SOCIAL MEDIA.
But it gets worse. Voices of reason and peace – remember COLD ANGER? – like Sundance of the Last Refuge, are now being squelched.
This is too far. THIS is directly interfering with those who counsel RESTRAINT. It is a cunning way to pave the way to WAR. WordPress was one of the last bastions of reasoned but unrelenting free speech on the internet. The Last Refuge is indeed one of the LAST refuges of smart and restrained but uncompromisingly free speech without ever descending into hotheaded fury.
Thus, I am suggesting something entirely different. I believe that the TECH TYRANTS – gifted the beauty of the INTERNET by our own military – have ABUSED THEIR PRIVILEGE, and are now choosing to KNOWINGLY disenfranchise a segment of our population for political reasons. They are DENYING IN PRACTICE our civil rights – our equal rights – and particularly our FIRST AMENDMENT RIGHTS of FREEDOM OF SPEECH and FREEDOM OF RELIGION.
They even push us into SEGREGATION.
They are doing this knowingly, to create conditions for WAR, while pretending to seek PEACE.
PURE BOLSHEVIK. "Make it look like the other guy is at fault."
Forget Section 230. SEND IN THE TROOPS – not for WAR, but to preserve PEACE.
All we want is free speech and freedom of religion. Nothing more. We can handle PEACE from there.
Restore our ability to seek a PEACEFUL transition to the next administration – and we all know who that will be, if the public is allowed to SPEAK FREELY and demand TRUTH and FAIRNESS.
Restore our VOICE. Prevent the cunning tech Bolsheviks from forcing us into WAR by their removal of our FIRST AMENDMENT OPTION. Stop them from forcing us to the SECOND Amendment.
Send in the troops, and restore TRUE law and order – on the internet.
W