Wolf's Pub is open! Come on in and sit right down. It's going to be wild today. Moonshine is on the drink menu. I have no clue where it came from, but the bartenders assure me it is delish. We'll get to that in a moment.
Is it just me or is the ride getting wilder and bumpier by the week? Things are coming to a point.
The Hedge Funds are digging in. The Ape Army is standing firm. Wall Street trembles in its corpulent and jiggly corruption. The middle class is on to their game and beginning to beat them at it. See here and here.
"Our entire economy is now, in large part, rigged, as it has been moved further away from free-market capitalism to a cronyism nightmare where central planners and big companies work together to consolidate power. They scratch each other's backs and ultimately tie up loose ends that get in their way of rolling up money and control. Small businesses and small individuals, which make up the backbone of the economy and stand for economic freedom, have been both passively and intentionally targeted."
Here is elite sidekick of Warren Buffet, Charlie Munger, praising China for their financial system. It's sickening. Episode 1065 of War Room also includes the clip and discussion regarding Mr. Munger and his comments. CNBC video is prompted at the 9-minute mark:
The state AUDIT(S) are shaking the foundation of the bureaucratic administrative state. We are seeing the underbelly of a nation that is being run by usurpers. And the Supreme Court did something right yesterday.

The intelligence arm of the administrative state is in a tizzy. What worked before ain't working so well now. The false flag events, the "suicides," the armed conflicts that make their masters wealthy and powerful.
Yeah, the proverbial matrix is glitching like a meth head in need of a pipe hit.
Our corrupted government officials (see here for all the oath-breakers) are running for cover. They are full of bluster, but bluster ain't gonna help them in the end.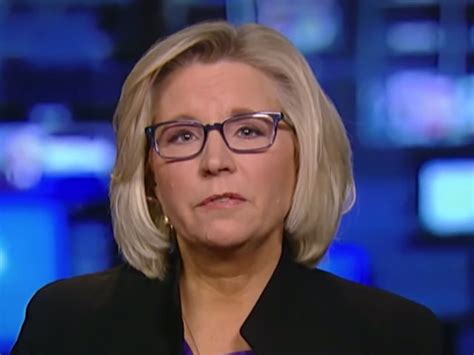 That dirty wench, Liz Cheney, is trying to torch the house before she gets thrown out by the good people of Wyoming. Low rent individual.
The C-C-P is watching its plan of global dominance begin to unravel. They have their fingers in every economic, academic, and governmental pie they can. What greed! What hubris! The Covid bioweapon they released upon humanity seems to be boomeranging, though.
It's all coming out. They can't stop the hemorrhaging of truth.
What is the Davos crowd to do?
Thankfully the commies don't understand Scriptural truth: Pride goes before a fall.
America is waking up. The REAL AMERICA. The beautiful nation upon which the torch of freedom has been held aloft for over two centuries.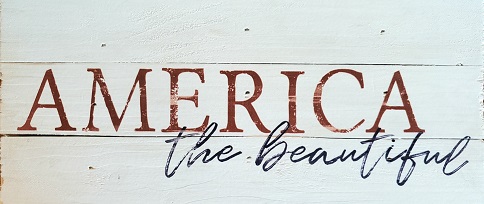 We've been infiltrated from outside and betrayed from inside, but this is nothing new. This is that ancient, age-old battle between good and evil.
Let us turn briefly to 1945 and a grown-up "fairy story" that C. S. Lewis published just as WW2 had ended.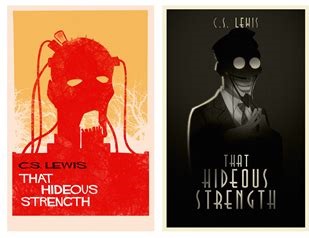 The Book is That Hideous Strength and it is the third (but a stand-alone) book in his Space Trilogy. To be honest, I have read the first two books several times, but That Hideous Strength I have read countless times.
In short, an insidious organization, the N.I.C.E. (National Institute of Co-ordinated Experiments) has set up shop in a small English town rumored to be the resting place of the Arthurian character, Merlin. The N.I.C.E. sets up a fusion of state and science and academia. In short, fascism.
Their plans for mankind are such that you and I can actually see them taking shape in 2021 with different characters, institutions, and nations. Their methods are exactly what we see happening today. For instance:
"But every advance in industry and agriculture reduces the number of work-people who are required. A large, unintelligent population is now becoming a dead-weight. The real importance of scientific war is that scientists have to be reserved. It was not the great technocrats of Koenigsberg or Moscow who supplied the casualties in the siege of Stalingrad: it was superstitious Bavarian peasants and low-grade Russian agricultural workers. The effect of modern war is to eliminate retrogressive types, while sparing the technocracy and increasing its hold upon public affairs. In the new age, what has hitherto been merely the intellectual nucleus of the race is to become, by gradual stages, the race itself. You are to conceive the species as an animal which has discovered how to simplify nutrition and locomotion to such a point that the old complex organs and the large body which contained them are no longer necessary. That large body is therefore to disappear. Only a tenth part of it will now be needed to support the brain. The individual is to become all head. The human race is to become all Technocracy."

(Professor Frost, That Hideous Strength, 1945)
Remember this "bio-ethicist"? The video is prompted to 6:30 where he begins to talk about making us humans smaller and unable to eat beef. Isn't Bill Gates working on making us all eat FAKE BEEF?
Next, let's visit the age-old methods of imposing such things on the population. Fairy Hardcastle, a dyke police chief, could be detailing the crap we go through on a daily basis with our UniParty. Never forget, it is RINOs like Liz Cheney who have played us over and over for many decades:
"Both, honey, both," said Miss Hardcastle. "Don't you understand anything? Isn't it absolutely essential to keep a fierce Left and a fierce Right, both on their toes and each terrified of the other? That's how we get things done. Any opposition to the N.I.C.E. is represented as a Left racket in the Right papers and a Right racket in the Left papers. If it's properly done, you get each side outbidding the other in support of us—to refute the enemy slanders. Of course we're non-political. The real power always is."

(Fairy Hardcastle, That Hideous Strength, 1945)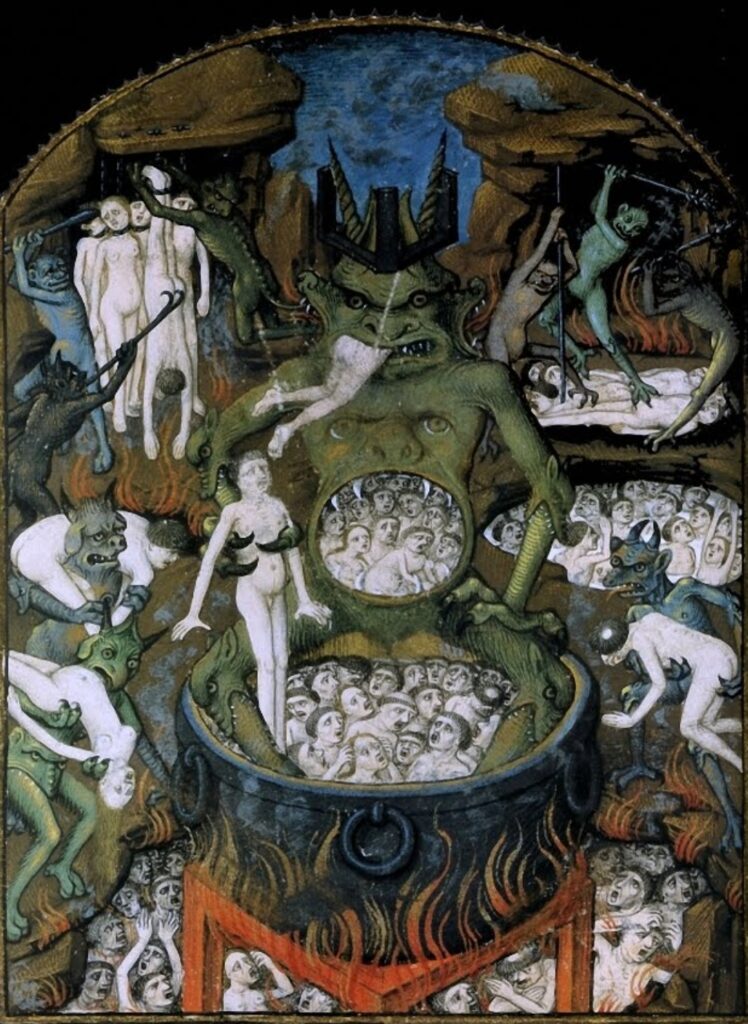 We can't forget the Covid plandemic. The precipitating event for taking away our Constitutional rights was followed up with BLM/Antifa riots and the FAKE INSURRECTION PLOT, with which even now Nancy Pelosi–that mini Hell Mouth–is conniving to harm us. Here's how Lewis describes the process:
"Emergency regulations," said Feverstone. "You'll never get the powers we want at Edgestow until the Government declares that a state of emergency exists there."

"Exactly," said Filostrato. "It is folly to talk of peaceful revolutions. Not that the canaglia would always resist—often they have to be prodded into it—but until there is the disturbance, the firing, the barricades—no one gets powers to act effectively. There is not enough what you call weight on the boat to steer him."

(That Hideous Strength, 1945)
Isn't it clear as a bell that Pelosi, McConnell and now we hear possibly Pence, connived to take out President Trump and his followers with the FAKED INSURRECTION?
Revolver News has another investigation that shows the Pentagon may be involved in hunting down Trump supporting and all-around patriotic military troops. This is INTOLERABLE.
Add in the C-C-P's propaganda efforts:
"The Party's foreign propaganda is more sophisticated, and chillingly effective. Leveraging Western elites' weakness and gullibility, plus the vulnerability of open societies, the CCP's massive overseas propaganda campaigns can be delineated into four general categories: disinformation, elite capture, coerced self-censorship, and brainwashing….But elite capture goes further. Former senior government officials, including cabinet-level figures, routinely defend the CCP's murderous acts, including the Tiananmen Massacre and other egregious human rights violations. Some of these former officials have even become registered agents for the Beijing regime and its CCP-controlled business interests in the U.S. Many of our leading universities and their talented professors often are coopted by the CCP to voice Beijing's views in the U.S., masqueraded as research and objective surveys."
MOONSHINE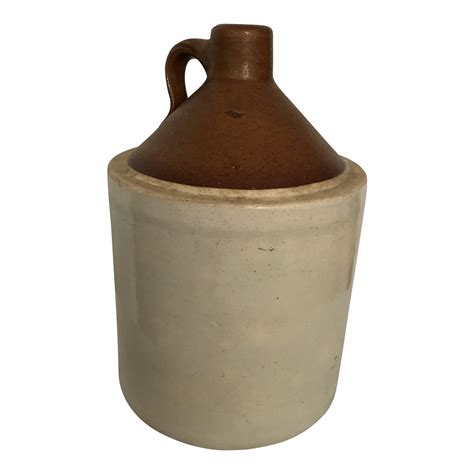 I think it's time for a libation, and moonshine it is! Now, moonshine has a storied history in our nation. While it is mostly known through Prohibition, moonshine was often made in colonial times, too. And even President Washington had the Whiskey Rebellion because citizens were not happy having to pay an excise tax on whiskey, which incidentally, President Jefferson repealed in 1802.
Here's a couple articles about moonshine here and here. That second link has some mighty fine-looking hillbilly stills. Now, moonshine is pretty much legal nowadays, but you might want to check your state just to make sure. It sure is sold in the stores!
A nice video here on making moonshine at home:
And here's one for Apple Pie Moonshine. Watch the he-man have to explain himself. LOL.
Of course, no mention of moonshine is complete without some good country music…about moonshine:
HOUSE RULES
Now, we all know that moonshine is high octane, so we have to keep ourselves together and not get too wild. Before indulging, let's review the House Rules here.
Anyone who begins howling before sundown will be sent to the Utree to sober up. It's also the place to reconvene, if needed.
A BIT MORE ON LEWIS
That quote at the top of the opener is also quoted on the title page of That Hideous Strength.
Here is more of that stanza:
"That when the sun is at the hicht,
At noon, when it doth shine maist bricht,
The shadow of that hideous strength
Sax mile and mair it is of length:
Thus may ye judge into your thoucht,
Gif Babylon be heich or nocht."
The spelling is of course not modern English, and also differs from the version that Lewis quotes, but one can get an idea of the devilish strength of the Tower of Babel. Lewis described his story thus:
"This is a 'tall story' about devilry, though it has behind it a serious "point" which I have tried to make in my "Abolition of Man." In the story, the outer rim of that devilry, had to be shown touching the life of some ordinary and respectable profession."
He chose academia because it was what he knew. I take something from that. Academia, the lifeblood of the intellectual life of a nation, once corrupted can spawn evil of the magnitude of a Tower of Babel. When politicians and business are added into the equation, the world is then bending under the weight of the kind of evil we only think of in fairy stories.
Well, our fairy story is real. And Lewis knew that fairy stories are often more true than not.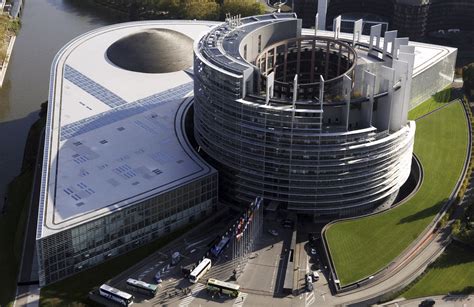 Take, for instance, the design of the European Union's Parliament building. Often called the Louise Weiss Building (there's a plaque on the building dedicated to this feminist who worked for the union of Europe) it is remarkably similar to a painting of the tower by Pieter Brueghel the Elder in 1563: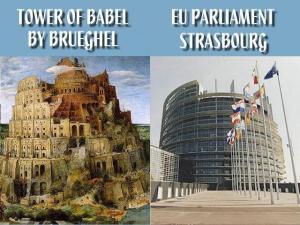 The poster below is from a site Now the End Begins, which also writes about the similarities. Not saying I agree with everything there, but it's interesting.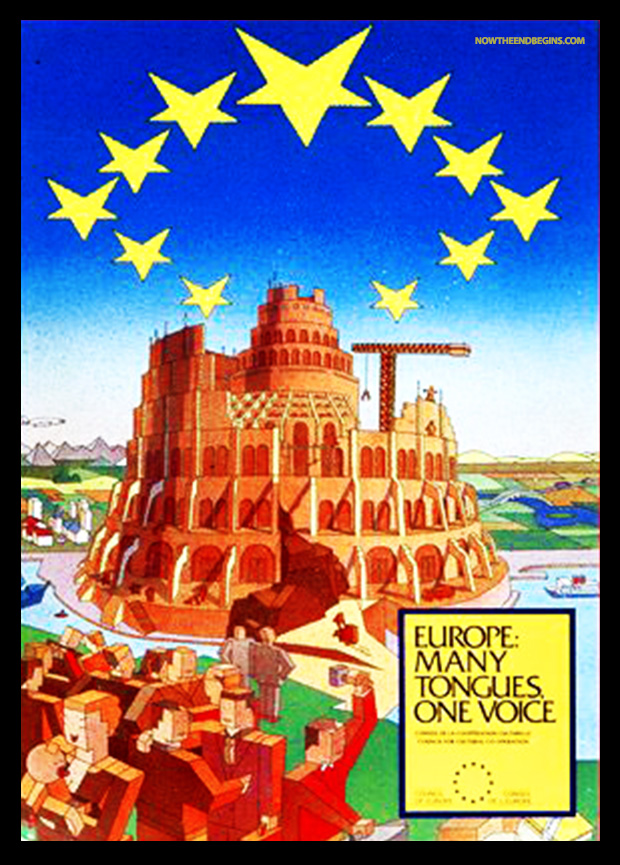 When you look at the poster (which apparently was a promotional poster for the EU), it is interesting to note the way the people are drawn. Very dehumanizing.
Also, here's a little look at the inside of the parliament building. Very reminiscent of the Hanging Gardens of Babylon, eh?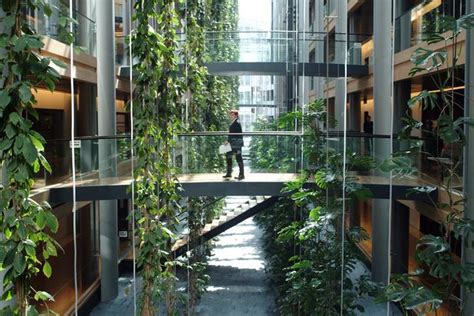 C. S. Lewis knew well the old evil that has bedeviled man since the beginning. It does not change. It is ever the same, though it wears "updated" garments as the centuries pass. You should read about the moment when one character experiences his own damnation in THS. It's one of the most chilling literary passages I've ever read.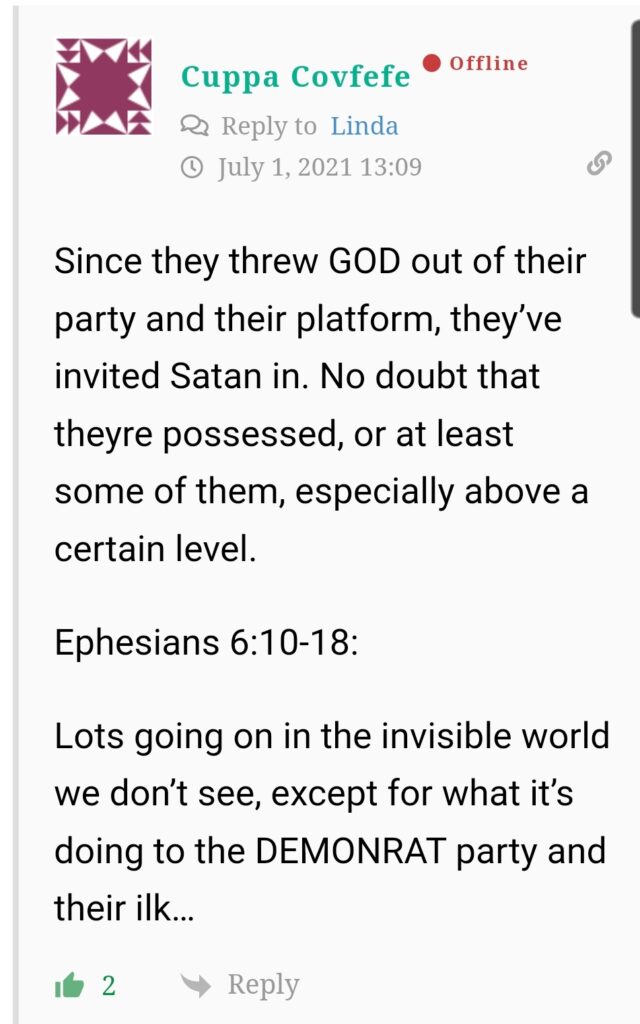 We may be in a monumental struggle, but Christendom fights best when on the ropes. We finally drop to our knees and call on the Lord, who fights for us (Ex. 14:14). I can't tell you how grateful I am for all of you here who drop prayers (Duchess for sure!), speak their faith, and help each other when we're down.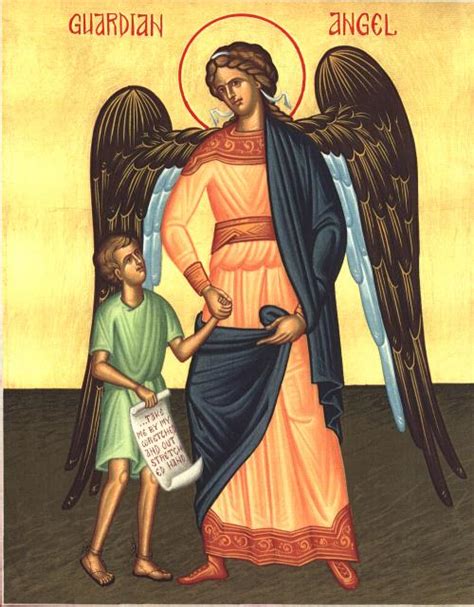 I love DePat's addition of the St. Michael Prayer. May I add one? The Guardian Angel prayer. It is so very comforting and strengthening:
Angel of God, my guardian dear,

To whom God's love commits me here,

Ever this day (night) be at my side,

To light and guard, rule and guide. Amen
ODDS AND ENDS
If you listen to only one podcast this fine day, listen to this one: Gen. Flynn, Gen. McInerny, Major Gen. Arbuckle, and Col. Lawrence Sellin are deadly serious about the infiltration and betrayal of our country by communists within and without.
Independence Day is coming up. Have you seen Flag Shirts? Ima gonna get me one.
Do you know Eddie Gallagher's story of the Woke Military persecuting him? Gotta get his book!
Great site here for Election Integrity. Lots of info.
Get your #FightBack gear here and help Lin Wood kick butt on dirty politicians!
Here's Sidney Powell's Defending the Republic site.
Speaking of moonshine, don't forget Political Moonshine, which our great Qtreepers share on a regular basis.
Stop Vax Passports. Let's stop them before they start! Speaking of which, have you seen the Slave Bracelets?
Hey, I got an email from Hillsdale College with a free six-week study on the Constitution, beginning July 13. Here's the link to sign up: Constitution 101
Now, it's more clear each day that,
JOE BIDEN DIDN'T WIN!
He's the China tool that broke,
just like ALL their crap does.
And,