First things first:
Using fetal tissue lines is a no go for a lot of humans. Those babies, as fetus is Latin for baby, were once someone's daughters or sons.
This has been on my mind of late:
From the Gospel According to St. Matthew, Chapter Four:
Jesus was led by the spirit into the desert, to be tempted by the devil. [2] And when he had fasted forty days and forty nights, afterwards he was hungry. [3] And the tempter coming said to him: If thou be the Son of God, command that these stones be made bread. [4] Who answered and said: It is written, Not in bread alone doth man live, but in every word that proceedeth from the mouth of God. 
[5] Then the devil took him up into the holy city, and set him upon the pinnacle of the temple,[6] And said to him: If thou be the Son of God, cast thyself down, for it is written: That he hath given his angels charge over thee, and in their hands shall they bear thee up, lest perhaps thou dash thy foot against a stone. [7] Jesus said to him: It is written again: Thou shalt not tempt the Lord thy God. [8] Again the devil took him up into a very high mountain, and shewed him all the kingdoms of the world, and the glory of them, [9] And said to him: All these will I give thee, if falling down thou wilt adore me. [10] Then Jesus saith to him: Begone, Satan: for it is written, The Lord thy God shalt thou adore, and him only shalt thou serve. [11] Then the devil left him; and behold angels came and ministered to him.
At first, I thought about this as a sibling rivalry, but really, the better comparison comes from Jane Austen's Pride and Prejudice. The true Son, and the servant (Mr. Wickham) who is found wanting. We are seeing this unfold before our very eyes.
That looked like it hurt.
Just sayin'.
Nuremberg II. PLEASE!
Heart failure in young people is NOT NORMAL, no matter what governments want all of us to accept as "truth."
Psychopaths….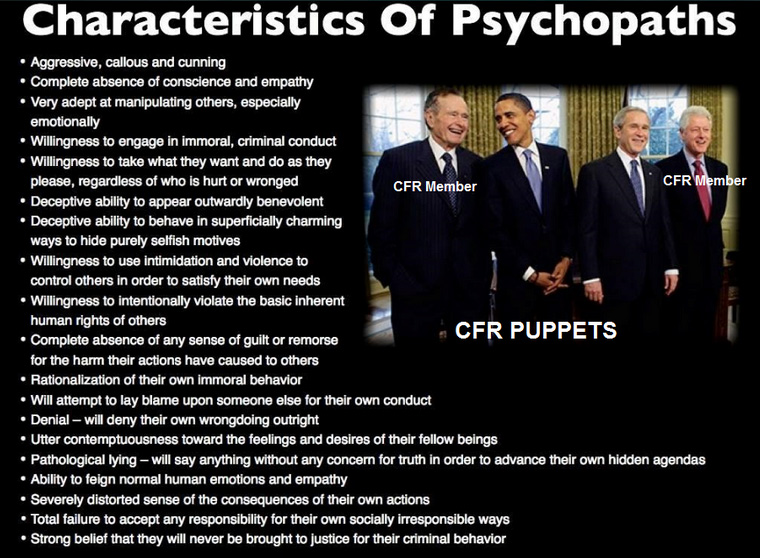 I had a former suitor who had many of these characteristics.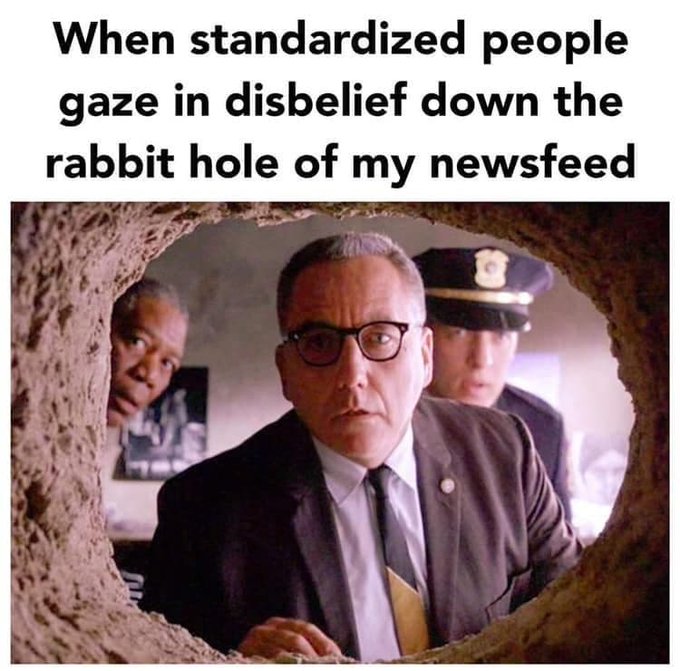 And then they will know I was right.
Carlin: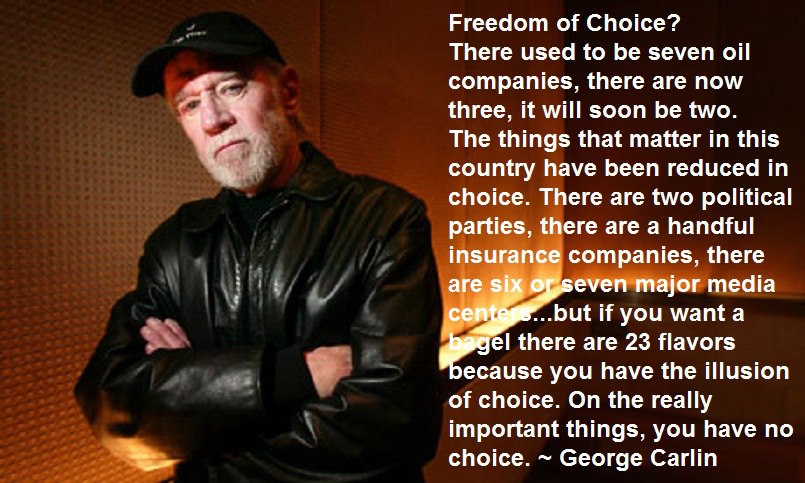 Check out the prices on the sign.
And now for the business portion.
Please review our HOST and site owner's Guidelines for posting and discussion for this site. Wolf is kind enough to put up with *most* of us and our antics after thorough vetting. Violators of the baiting and deliberately attempting to divide the group rules WILL face consequences.
The discourse on this site is to be CIVIL – no name calling, baiting, or threatening others here is allowed. Company manners are appreciated. Those who are so inclined may visit Wolf's other sanctuary, the U-Tree, to slog out discussions best saved for a wrestling mat. If, for some reason, this site is not available, head over to the UTree and visit the post at the top of the list or the closest rescue thread.
This site is a celebration of the natural rights endowed to humans by our Creator as well as those enshrined in the Bill of Rights adopted in the founding documents of the United States of America. Within the limits of law, how we exercise these rights is part of the freedom of our discussion.
THAT MEANS THAT ALL OF US HERE ARE ENTITLED TO OUR OPINIONS AND PREJUDICES, ETC., SO LONG AS THEY CAUSE NO PHYSICAL HARM TO OTHERS OR DOXX OUR FELLOW TREE DWELLERS.
All opinions here are valued for the diversity they bring to the issues, and the shaping of understanding regarding topics for which many of us do not have all information. Correcting the record on any one topic is appreciated.
Be careful in expressing thoughts as we would all like to think well of the rest of the group, and ill-thought out comments have a way of wrecking that for everyone.
Fellow tree dweller Wheatie gave us some good reminders on the basics of civility in political discourse:
No food fights
No running with scissors
If you bring snacks, be sure they are made with bacon
Auntie DePat's requests as we are all supposedly adults and don't just play them on TV like the body doubles pretending to be the squatter in chief:
If you see something has not been posted, do us all a favor, and post it. Please, do not complain that it has not been done yet.
The scroll wheel on your mouse can be your friend. As mature adults, please use it here in the same manner you would in avoiding online porn.
Thank you so much for any and all attention to such details. It is GREATLY appreciated by more than one party here.
____________________________________________________
For those who are "papists" today is Our Lady of the Rosary. The original mysteries of the Annunciation, Visitation, Nativity, Presentation., Finding Jesus in the Temple, Agony in the Garden, Scourging at the Pillar, Crowning of Thorns, Carrying the Cross, Crucifixion, Resurrection, Ascension, Pentecost are prayed (as happens year round) along with the Sacred Tradition of the Assumption and the Crowning of Our Lady Queen of Heaven and Earth. (Pope Saint John Paul II added another group of mysteries, but the ones mentioned are the original group of mysteries), three divisions (Joyful, Sorrowful, and Glorious) with five decades a piece.
LUKE 1:46-55 (this is technically a canticle)
46And Mary said, "My soul magnifies the Lord, 47and my spirit rejoices in God my Savior, 48for he has regarded the low estate of his handmaiden. For behold, henceforth all generations will call me blessed; 49for he who is mighty has done great things for me, and holy is his name. 50And his mercy is on those who fear him from generation to generation. 51He has shown strength with his arm, he has scattered the proud in the imagination of their hearts, 52he has put down the mighty from their thrones, and exalted those of low degree; 53he has filled the hungry with good things, and the rich he has sent empty away. 54He has helped his servant Israel, in remembrance of his mercy, 55as he spoke to our fathers, to Abraham and to his posterity for ever."
Gospel
LUKE 1:26-38
26In the sixth month the angel Gabriel was sent from God to a city of Galilee named Nazareth, 27to a virgin betrothed to a man whose name was Joseph, of the house of David; and the virgin's name was Mary. 28And he came to her and said, "Hail, full of grace, the Lord is with you!" 29But she was greatly troubled at the saying, and considered in her mind what sort of greeting this might be. 30And the angel said to her, "Do not be afraid, Mary, for you have found favor with God. 31And behold, you will conceive in your womb and bear a son, and you shall call his name Jesus. 32He will be great, and will be called the Son of the Most High; and the Lord God will give to him the throne of his father David, 33and he will reign over the house of Jacob for ever; and of his kingdom there will be no end." 34And Mary said to the angel, "How shall this be, since I have no husband?" 35And the angel said to her, "The Holy Spirit will come upon you, and the power of the Most High will overshadow you; therefore the child to be born will be called holy, the Son of God. 36And behold, your kinswoman Elizabeth in her old age has also conceived a son; and this is the sixth month with her who was called barren. 37For with God nothing will be impossible." 38And Mary said, "Behold, I am the handmaid of the Lord; let it be to me according to your word." And the angel departed from her.
_____________________________________________________