The Pub is OPEN!
Tonight is a special night. We invite ALL SCIENTISTS to come down to the bar for TWO HOURS, and listen to one scientist appeal to our LOGIC and our COMMON SENSE on the TOXIC BATCH PROBLEM.
ALL WHO WISH are invited to sit down, drink in hand, and watch – but it is especially important that ALL SCIENTISTS see this.
It is my contention that if ALL scientists in the world – on this planet – watch this video that I will show you, then the entire WORLD will be QUICKLY AWAKENED to the reality of some kind of systematic problem with the current COVID vaccines – some kind of problem which is evidenced by toxicity showing up with certain batches.
But more about that later.
Right now, come into the bar and find a comfy spot.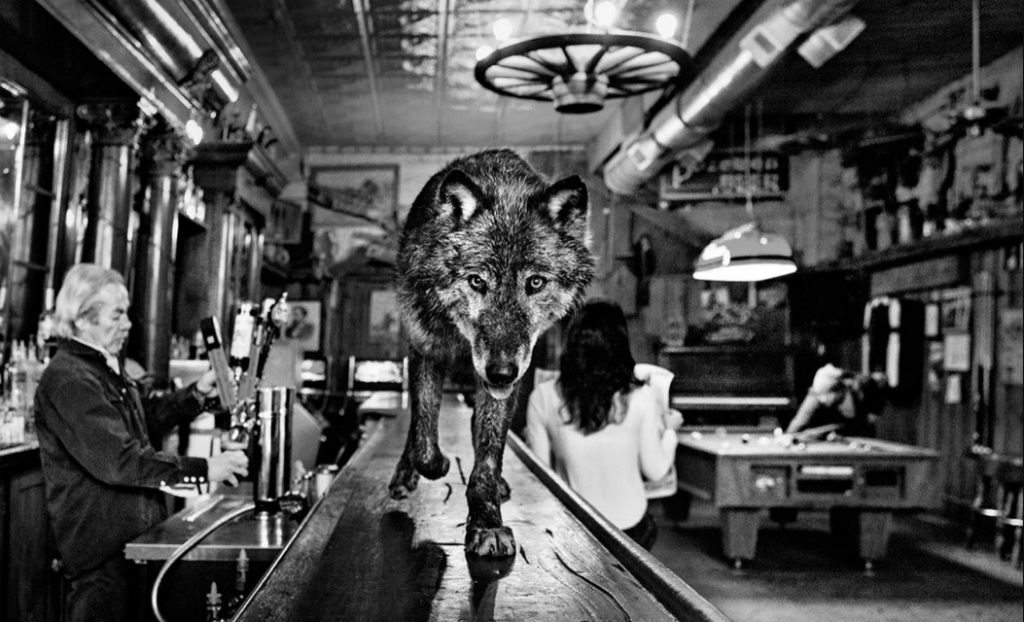 While our beloved REAL bartender takes a needed break of unknown duration, we continue to ENDEAVOR TO PERSEVERE.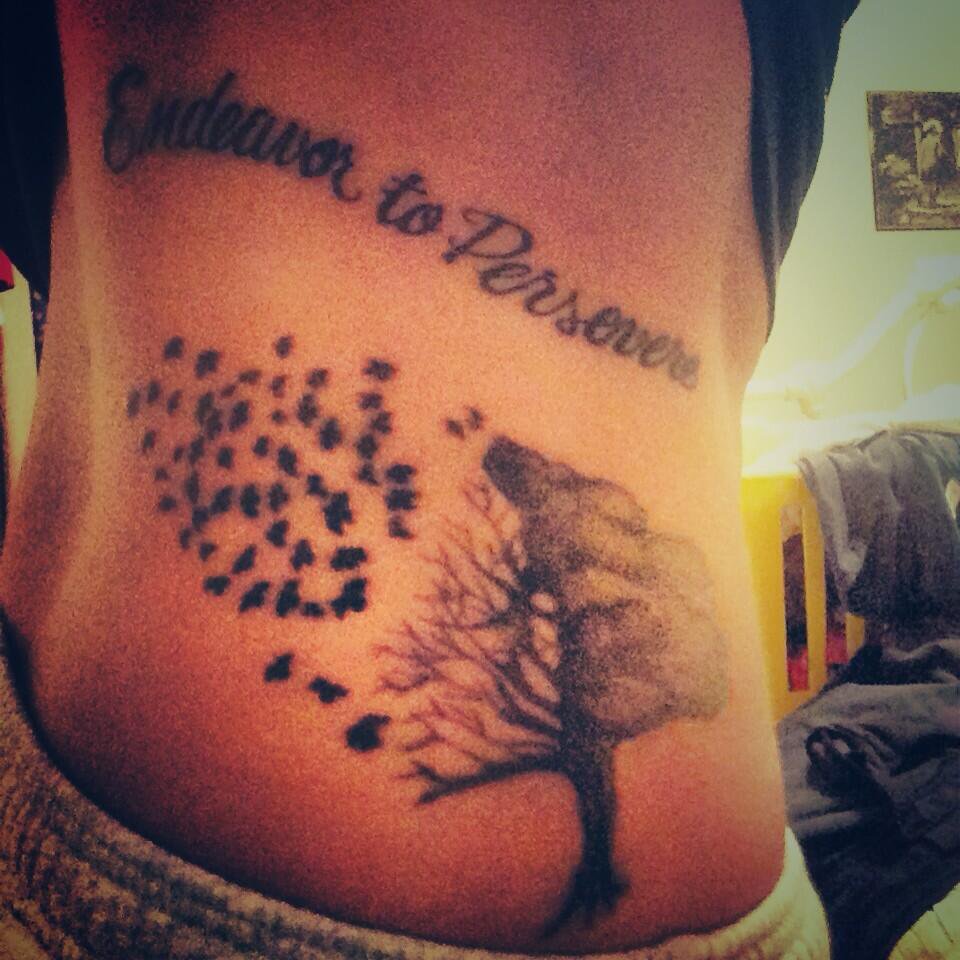 Though we are not especially good at mixing tasty drinks, we can stir some occasional thoughts into a compelling report, argument, recollection, or proposition.
And with that barest promise, we begin.
---
On the Jukebox
The rare live version of a song rarely found on any bar jukebox – enjoy!
Psalm 118:19-24
19Open to me the gates of righteousness, that I may enter and give thanks to the LORD.
20This is the gate of the LORD; the righteous shall enter through it.
21I will give You thanks, for You have answered me, and You have become my salvation.
22The stone the builders rejected has become the cornerstone.
23This is from the LORD, and it is marvelous in our eyes.
24This is the day that the LORD has made; we will rejoice and be glad in it.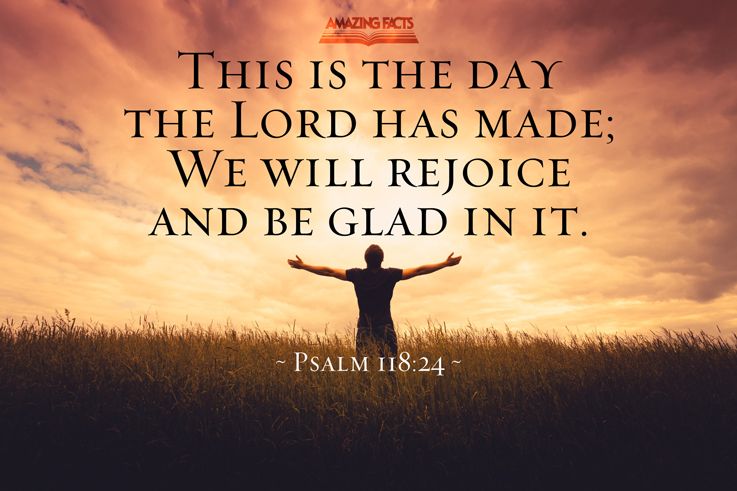 ---
Christmas Spirit
We are going to stretch out Christmas longer than your neighbor who never takes down their Christmas lights.
Enjoy this reminder of how special it was to have the Trumps in the White House.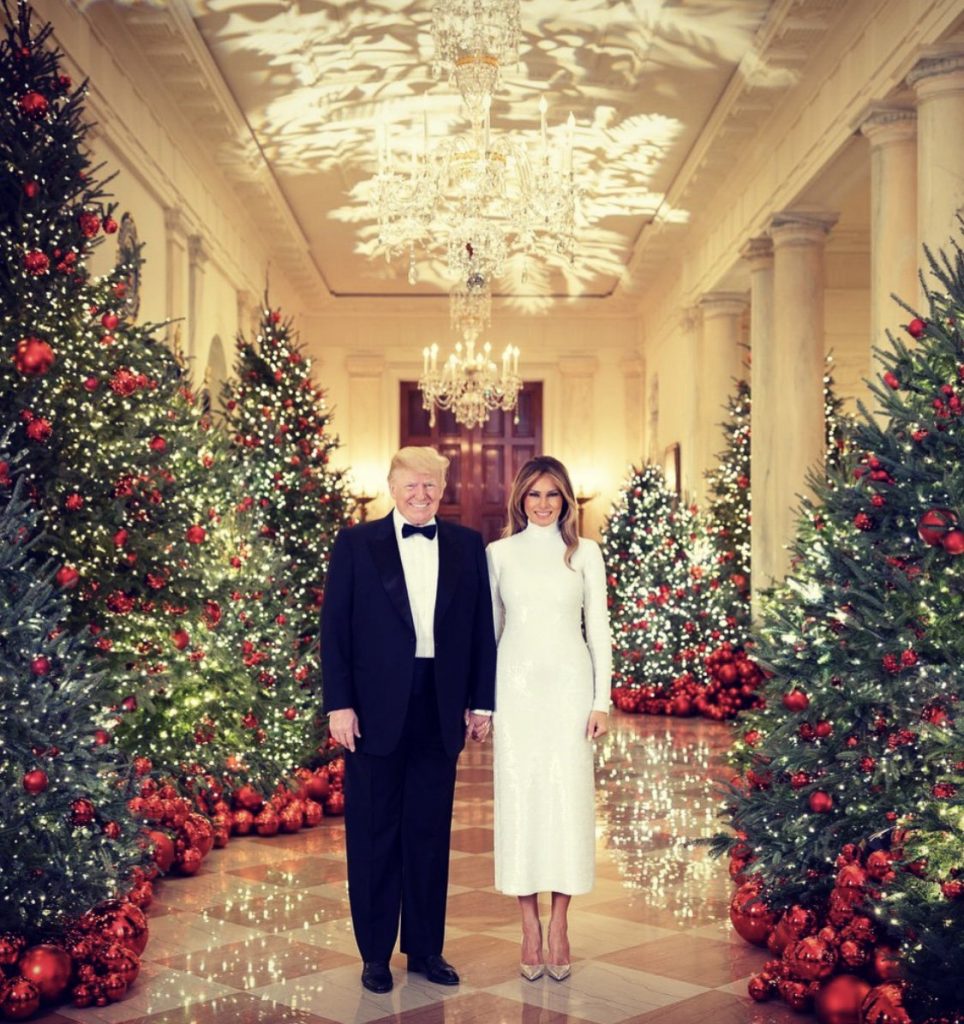 Will they be back?
STAY TUNED!!!
And now, the rules of the pub.
---
HOUSE RULES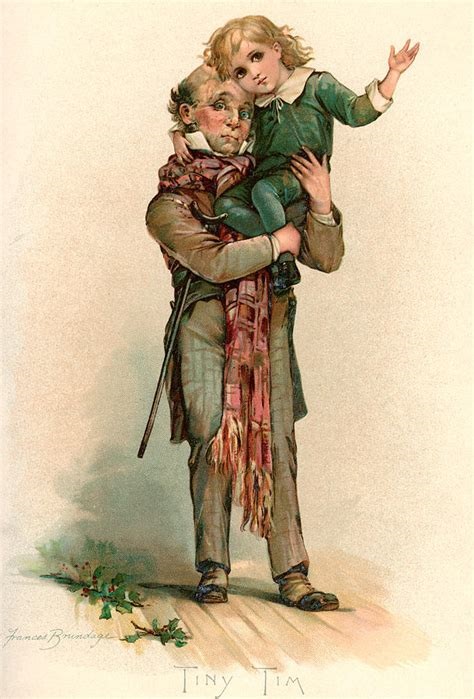 God bless us, every one! Tiny Tim had such a beautiful soul. He hadn't a mean bone in his body…unlike most of us. But in keeping with Christmas, we promise to honor Wolf's rules and keep Scrooge at bay. The Utree is where the Ghost of Christmas Present will conduct you should you need to rattle some chains. Another option, should all hell break loose is here.
Now, back to business.
---
AMEN!
(#FJB =
F

ree the

J

anuary

B

rothers)
---
Current Art On The Wall
We opened this week's shipment, and there was a note on top of the contents that said:
"DANGER: STEAMPUNK"
Looks like a real Pandora's box to me!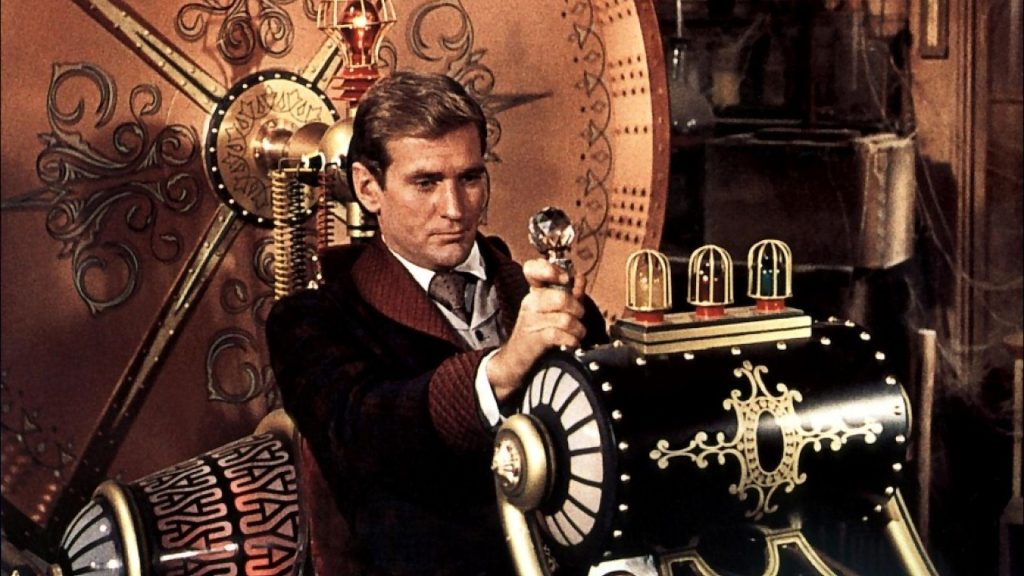 Sure enough, the very next thing we found was MONDAY'S LEFTOVERS.
Mmmmmmmmm. Remember – if the can isn't actually bulging, you can ignore the date!
Click it! The music seems useful for viewing the remainder of the art!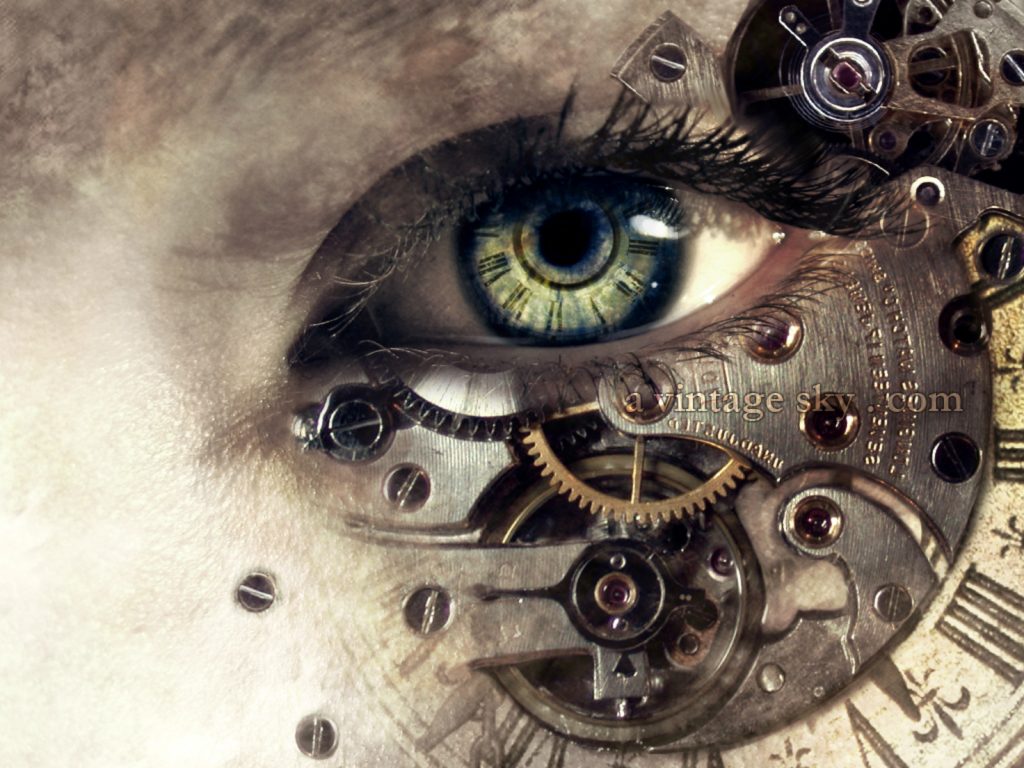 MOAR COWBELL GEARS!!!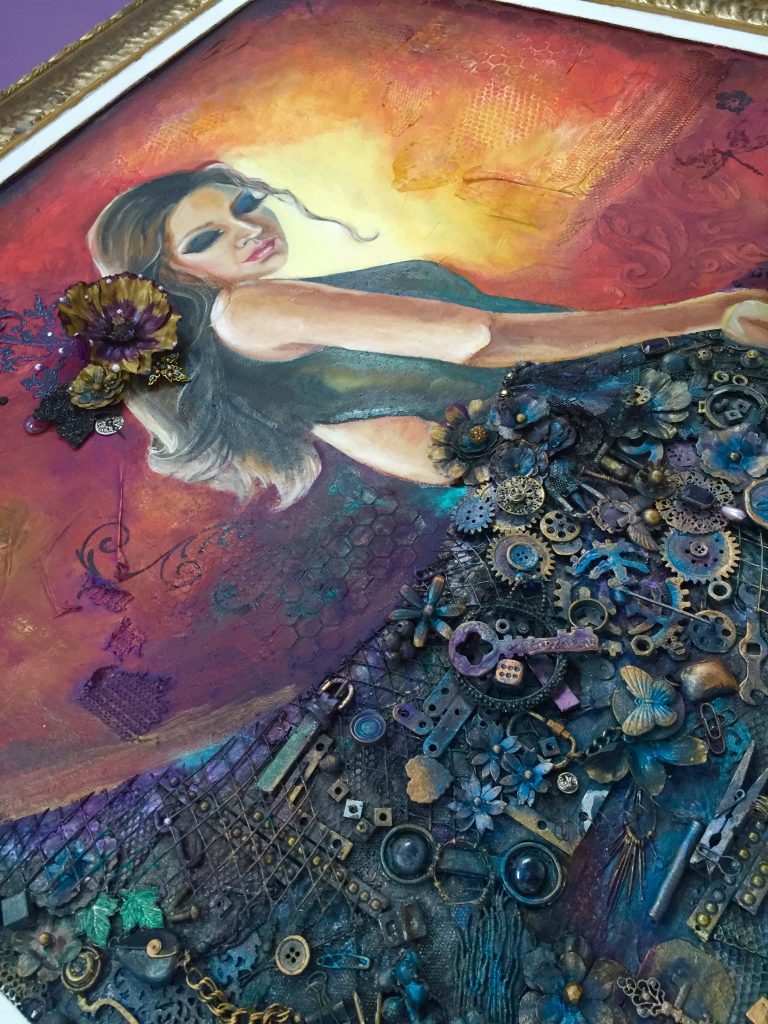 Yeah, I'm enjoying this timeframe-loosening absinthe of sorts.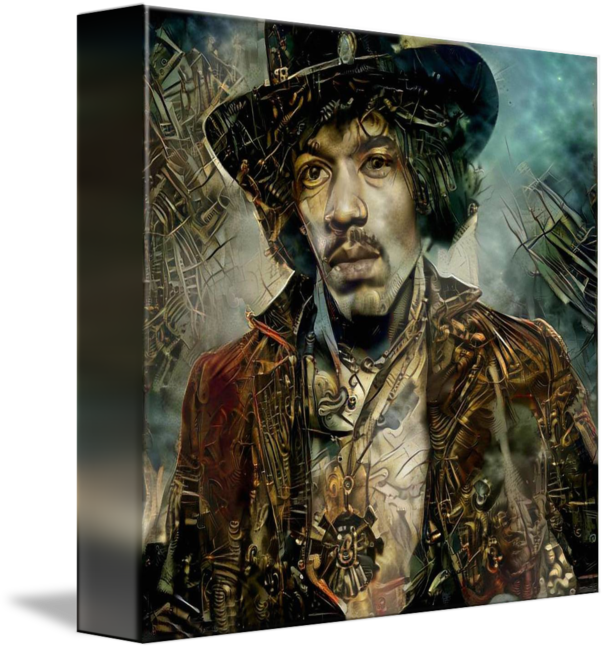 Indeed, absinthe per se seems to be a meme in steampunk.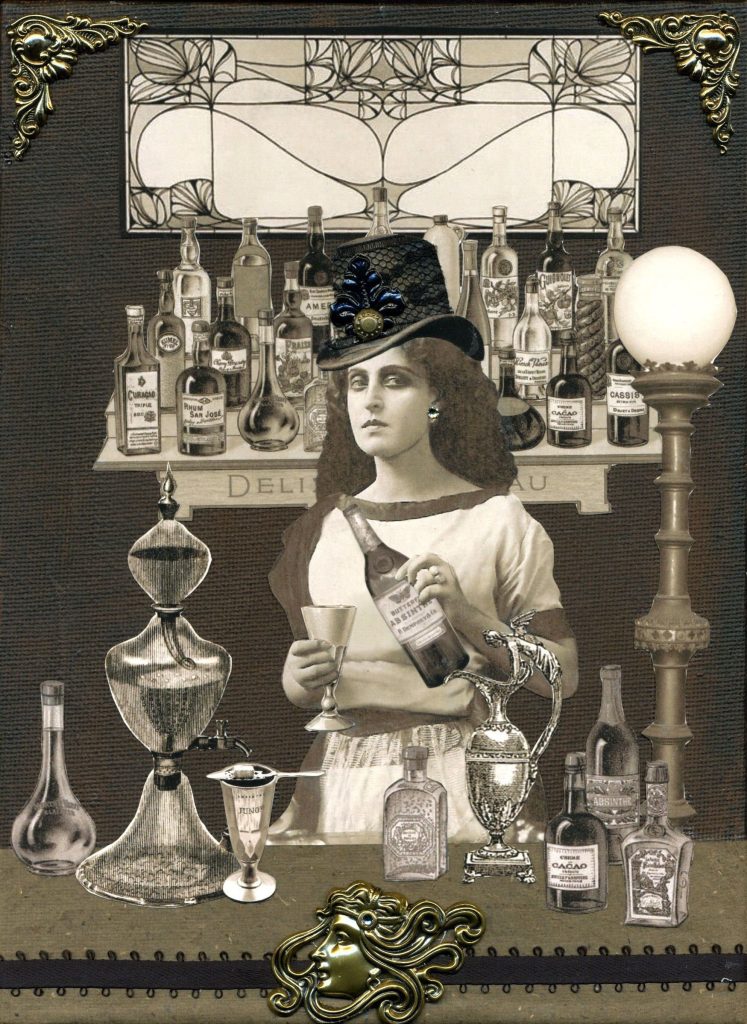 Look for GREENPUNK as a subgenre of STEAMPUNK.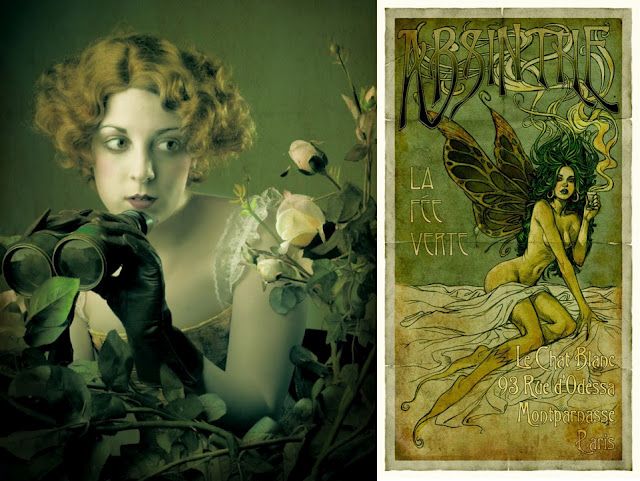 OK – one more image and then back to reality.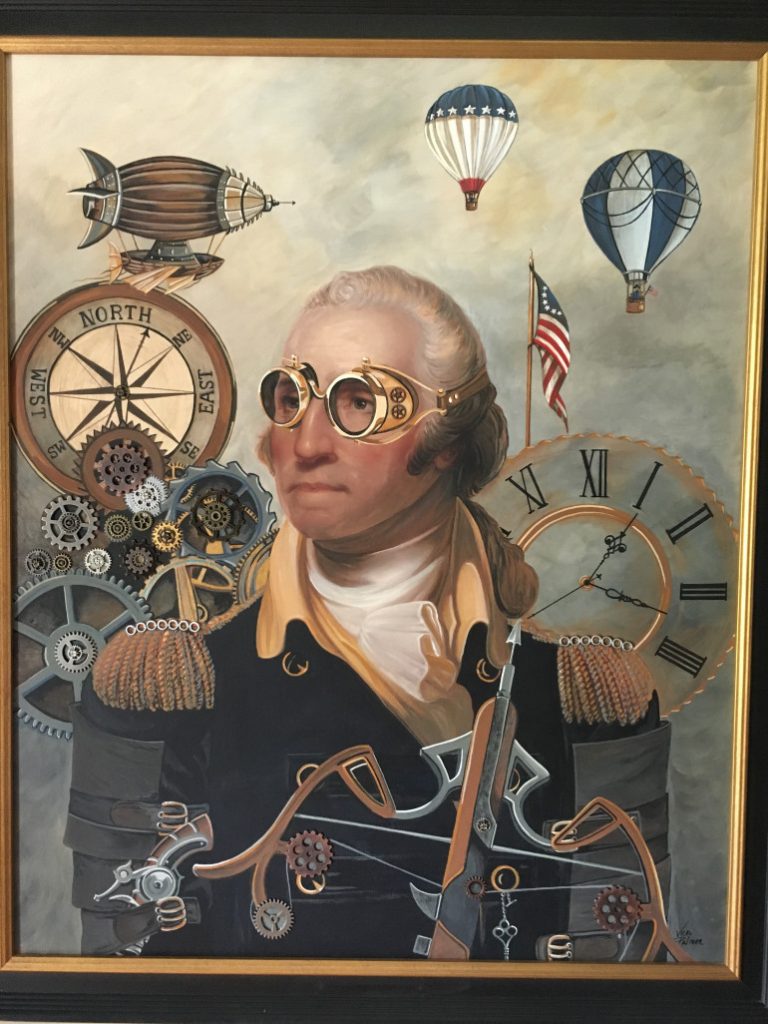 LOL. Nope. That's not it.
Let's try another.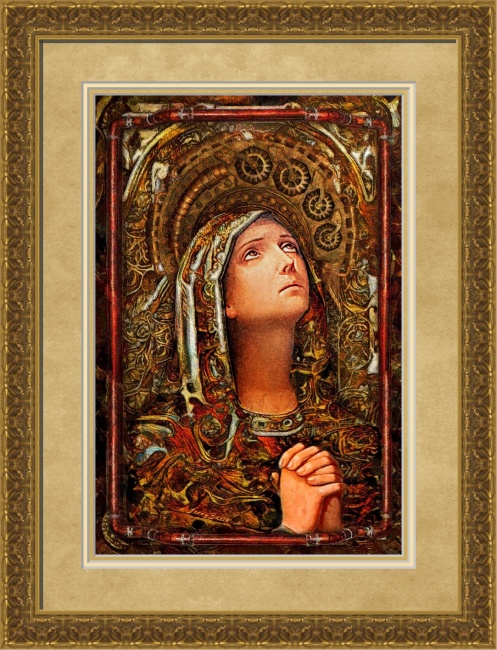 AYE-YI-YI. That's not it, either. I get the sentiment, but I tend to think the devil's in certain details of the genre, and – as always in the art world – one must proceed with caution.
Although I do have a story about a fantastic dream you may have heard. In some ways, it was the opposite of steampunk, but it had a certain similar quality of alternate reality about it.
Let's try one more.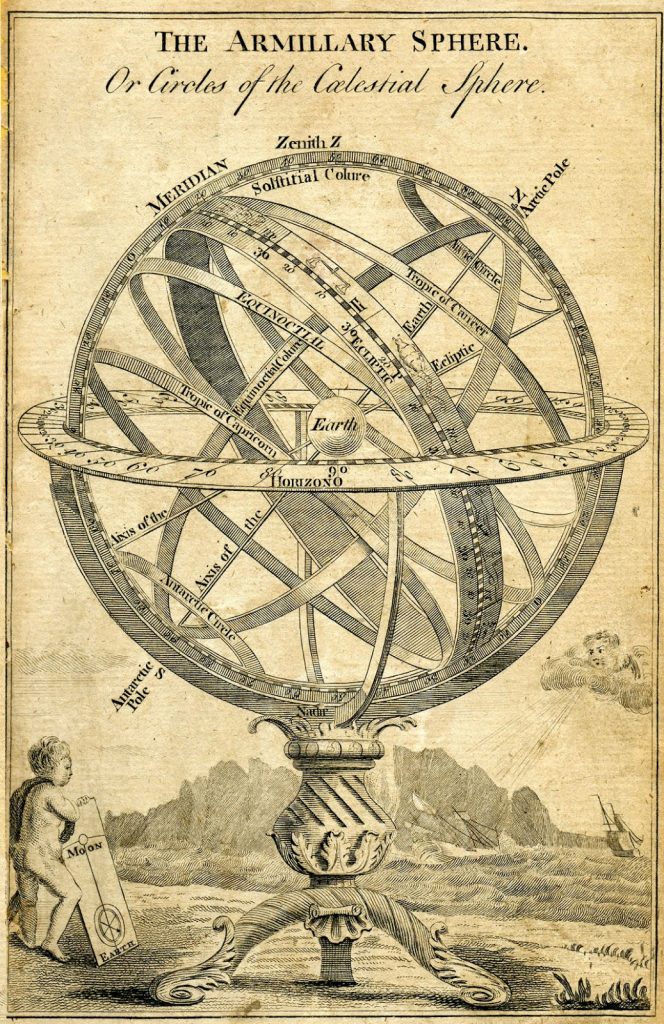 Hey – that's not steampunk! That's REALPUNK.
I'll let Steve tell us all about it.
In the meanwhile, we take leave of the infinitude of artistic imagination, and find ourselves back at the concrete.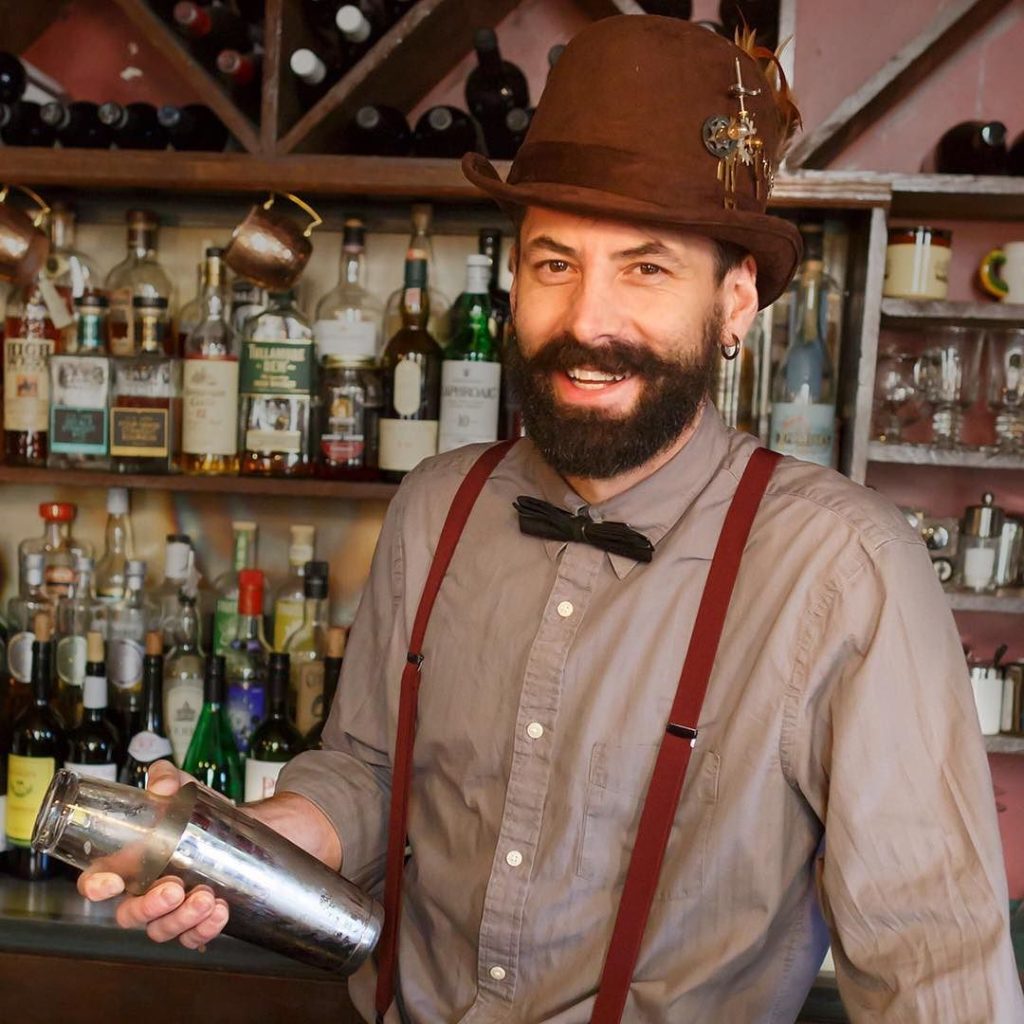 Or so one might think!
---
And now our feature presentation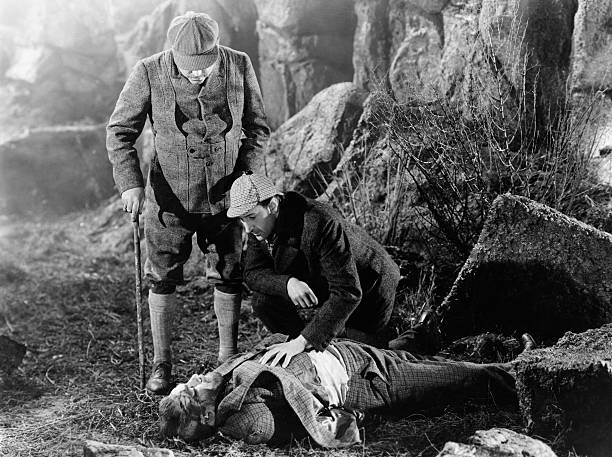 The Anti-Saline Theory and The Toxic Batch Problem – Did Somebody Actually Contaminate Lots of the Vaccines?
---
I never really thought that I might be defending Big Pharma – in whole or in part – at this point in the multiple scandals of the COVID-19 Plannedemic.
Maybe "defending" isn't the right word. Maybe "presenting a potentially somewhat exonerating theory" IS the right phrase.
In fact, I don't even know WHO I'm exonerating, or or that matter, WHO I'm accusing. Likewise, I'm not even sure who the TARGETS of the perpetrators in this "theory" actually are.
However, this is not a "conspiracy theory" – something which is generally certain of perpetrators, victims, and motives.
This is a CRIMINAL THEORY. This is a theory which allows us to begin to examine an apparent crime, in order to determine perpetrators, victims, and motives. It's a theory which may even be wrong.
I ask all of you to briefly set aside prejudices, which is often necessary to do when evidence needs to be viewed as potential exoneration. Feel free to bring your prejudices and prior theories back AFTER you have looked at these possibilities, because you will need to compare theories, and your current favorites need to CONTEND with what I'm proposing here.
Thus, we begin.
---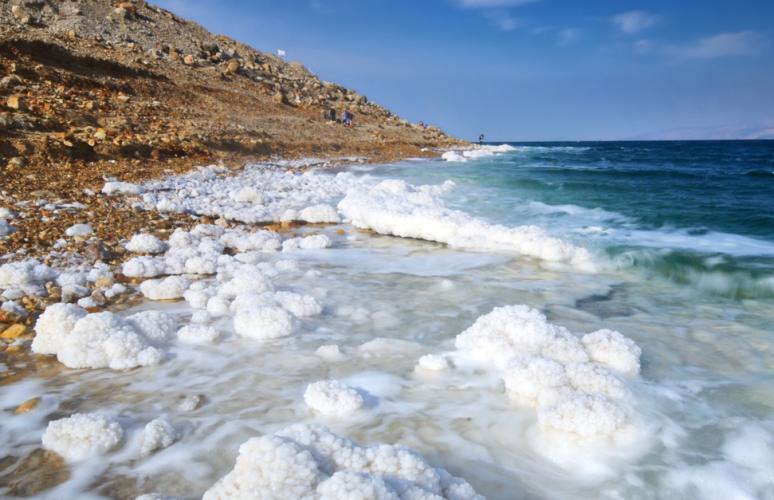 The Saline Theory
The SALINE THEORY – which many regard as a criminal theory, and which others regard as a "conspiracy theory", contends that the reason some people have either NO REACTION or ALMOST NO REACTION to the "clot shot" – meaning all the standard Western COVID-19 vaccines – is that those people are being given medical saline solution instead of actual coronavirus vaccines.
The proposed motives for this, generally speaking, are either to spare particular individuals from the problems of the vaccines, OR to statistically reduce the numbers of people being KILLED or INJURED by the vaccines to acceptable levels.
Now, in full disclosure, I have been generally, if quietly, rather critical of the saline theory, despite the fact that I am very skeptical of Big Pharma in general, and even more skeptical of Pfizer and Moderna.
Why am I skeptical of the theory? Basically, because it doesn't really change most vaccines. In a sentence, vaccines are DESIGNED to approximate saline.
In the history of vaccines, the GOAL has always been to literally approach the state of "injecting people with saline" – meaning not much of anything is given, and nothing bad happens.
Thus, an ideal vaccine – and in practice most good vaccines – basically do nothing except grant immunity, which until recently was always expected to be inferior to "natural" disease-conferred immunity.
Let me point out AS AN ASIDE right here that the industry lost megatons of credibility by letting the media trot out nonsense about vaccine immunity being better than disease-conferred immunity, allegedly negating centuries of medical knowledge. Foolish to abandon the truth on that one. Clearly the result of Big Pharma now having the upper hand against Big Med, thanks to Big Finance, and the willingness of Big Media to tell any lie. But I digress.
The point is simple. We EXPECT normal, good vaccines to have very few adverse events – so rare that we rarely hear about them – and that people basically ARE getting saline.
In other words, people generally can't tell the difference between a good vaccine, a "bad because too weak" vaccine, and saline.
THAT'S THE POINT – that the REALITY of rare adverse events is expected to MATCH our experience of almost never hearing about or experiencing first, second, or third-hand, that somebody had a problem with a vaccine.
I myself went through life NEVER connecting a vaccine to any personal injury – that is, until I got over 30 years of flu shots, religiously, but then switched to my dominant shoulder for no particular reason, and experienced subsequent NOTICEABLE inflammatory issues which were very likely connected to the vaccine. All that being said, I was much older at that point, and older people ARE more likely to experience inflammation of joints as part of getting old. Indeed, this didn't stop me from getting the flu shot for a number of more years – KNOWING that the vaccine might be responsible.
SO – bottom line – I'm not at all skeptical of vaccine injury, from sore arms up to death.
But I remain skeptical of the saline theory – for the stated reasons.
I never throw anything OUT completely – but I have been quite skeptical that there might be ANY kind of conspiracy – even a very realistic one – to replace weak "do-nothing" vaccines that the industry has spent DECADES making, and is quite good at making, with saline that does almost the same thing.
And INDEED – bear the opposite in mind. Bad things happen to people who get placebos, "because math". And more than that, bad things happen to people who get saline, "because injection". It's extremely rare, but it DOES happen. This is an acknowledged truth of Anthony Fauci's Holy of Holies, the placebo-controlled double-blind study. That's why researchers factor out the difference which comes simply from "doing the test".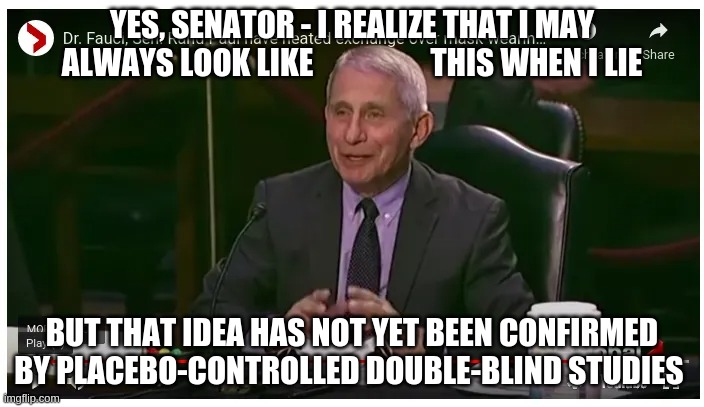 But the fact is simple. Saline is generally pretty damn safe to inject, because it does nothing. A good vaccine, likewise, does nothing but provide some degree of immunity – hopefully lifelong, but with a number of years generally being acceptable, depending on the vaccine.
SO – if you tell me somebody got saline – I will tell you that they got a "good vaccine", and we're left with only some very difficult science to tell which of us is right.
However, all of that has a problem.
A HUGE problem.
The problem is summed up by the fact that almost everybody in the English-speaking world recognizes the term "clot shot" as a grim, joking nickname for the COVID-19 vaccines.
That didn't happen by accident. Admittedly, it's an injection for preventing or pre-treating a clotting disease by generating immunity TO a clotting protein WITH that same clotting protein, or something very similar to it. BUT STILL…..
In practice, this is NOT a harmless vaccine. No amount of propaganda changes that.
---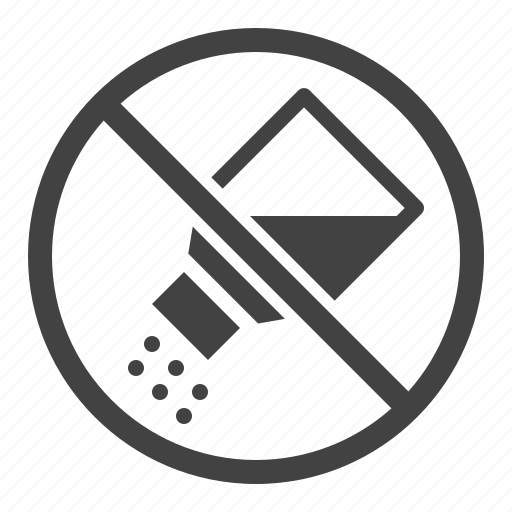 The Anti-Saline Theory
So what is the ANTI-SALINE THEORY?
The anti-saline theory, based on something called the toxic batch problem, is roughly a mirror image of the saline theory. It thus contends that some of the coronavirus vaccines were the opposite of non-toxic saline which could NOT harm people, and were, in fact, loaded with something nasty which caused illness and death.
Possible motives are likewise mirror images of the saline theory – to either harm certain people, or to INCREASE the number of injuries and deaths from the vaccines.
NOW – let me be clear. In the absence of the "potential evidence" of the toxic batch problem, I would be every bit as skeptical of the anti-saline theory as I am of the saline theory.
Even for a bad, risky, side-effect-prone vaccine, blaming the still-generally-infrequent side-effects on anything BUT the vaccine itself would seem foolhardy. We have MANY "more risky" vaccines for nasty tropical diseases, from yellow fever up to Ebola, which we generally ONLY give to people at high risk of actually getting the disease, because the vaccines may be a LESSER RISK than the disease, but they are an INCREASED RISK over most vaccines.
We normally don't need to postulate that the cause of that higher risk is adulteration due to a new cause or perpetrator, when we have the vaccine itself and the vaccine makers, presumably fighting the risk but possibly not succeeding as well as we would like, as our primary suspects.
So how does the toxic batch problem change all that?
---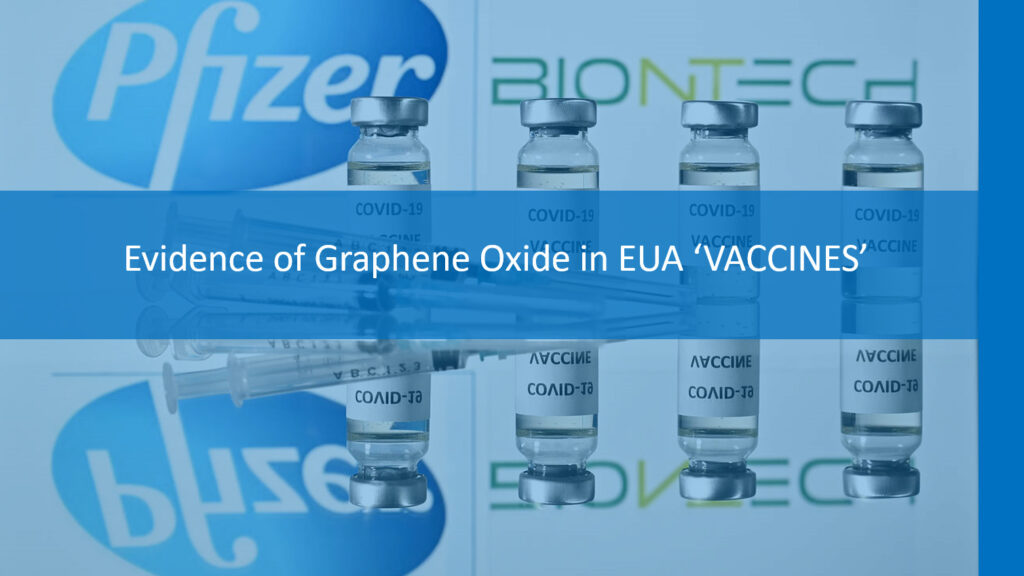 The Toxic Batch Problem
First, a reflection. A bit of a warning. Something to prepare you.
---
At the various stages where one understands pieces of this problem, the revelations really cannot be "unseen". And yet, the fact that this problem WAS unseen by SO many for SO long, raises questions about whether or not we are just now seeing the edges of something which has been with us for far longer than we realized.
I know that sounds a bit fantastic, as well as euphemistic and even a bit "code", but now you understand why so many people who have gained deep knowledge of problems with the COVID vaccines, have gone through various emotionally jarring moments of realization.
Something is NOT RIGHT, and yet there seems to be INTENTION behind the condition.
SO – if you get HIT by this sort of realization as we are going along, just know that you are not alone.
OK, back to work. Ah, yes. The toxic batch problem.
---
I can sum it up as this.
Normally, one expects that a consistently produced pharmaceutical has a VERY wide range of reactions in those to whom it is given, BUT that this statistical range of responses (you can imagine a bar graph, a pie chart, a curve, or a whole bunch of all of them) will stay roughly the same from BATCH TO BATCH.
Stated simply, we expect the variation BETWEEN sets of variations to be SMALL, CLOSE, PREDICTABLE, and REPRODUCIBLE.
This is simply the "law of large numbers". You flip a thousand pennies. I flip a thousand pennies. It's very unlikely that we'll get exactly the same numbers, but BOTH OF US will be close to 500 heads and 500 tails. Any deviation from this will be a nice bell curve, perfectly explainable by statistics.
Try any "batch" of pennies – it will be close to 50:50 heads-to-tails because of the consistency of pennies.
The toxic batch problem is that adverse events for the COVID-19 vaccine batches violate this – and in a HUGE WAY.
A small fraction of the batches (about 5%) are STRIKINGLY TOXIC relative to all the other batches.
The differences are too big, the harmless group is too large, the nasty group is too small, and there are additional patterns that are not random and should not be there.
Yes, there will be variation in the exact numbers of deaths and injuries from batch to batch, "because statistics", but that variation should be small, natural, centered, and understandable mostly in terms of mathematics. If there IS a big difference in the numbers between the batches, then there has to be some kind of systematic difference – most likely either in the contents of the batches, or in the administration of the batches.
Let's look at the latter first.
As an example of an administration difference, if you give one batch to kids, and another to seniors, you expect differences. However, if the batches are BIG, and they're used in a lot of different places, and the groups of people those places serve are large and diverse, then the differences from administration will vanish.
And even if those differences DON'T vanish – in FACT, even if you INTENTIONALLY give one batch to kids and another to seniors, those differences cannot be as big as what was observed.
Another administration difference would be to use some batches ONLY for first injections, and others ONLY for second injections.
Again, we do expect differences there, but not nearly as big as what is observed.
IN FACT, the difference between the "good, nearly harmless batches" (doesn't that sound like saline?) and the BAD batches is SO big, that it is NOT EXPLAINED by ANYTHING seen in the Moderna and Pfizer trials.
THIS is one of our first clues that something is actually wrong with the contents of those toxic batches.
Now – let's look at the possibility of a difference in contents.
Could it be that the vaccines are "going bad" and turning into something more poisonous?
Yes, this is possible – BUT the fact of the matter is that when drugs degrade, they almost invariably become "less active", not MORE active – and certainly never MORE active by orders of magnitude.
Rocks just don't "roll uphill" by themselves.
In fact, there is a great argument you will see later, made about the COVID-19 vaccine data, as compared to the flu vaccine data, which points out that if you remove all the "bad batches" from the COVID-19 vaccine data, it looks almost exactly like the flu shot.
BASICALLY, SALINE.
Like a normal vaccine is supposed to look.
Now, hopefully, you not only understand why I called this the "anti-saline theory", but you are also "seeing certain things that you cannot unsee".
Because YES – something is definitely wrong with those batches.
Even if you don't accept that the majority of batches are "harmless", something is terribly wrong with the rest.
---
But before I get into talking about possible reasons as to WHY these "bad batches" are different, I want to thoroughly convince you that they ARE different and that it's NOT NORMAL.
I want to give you a brief introduction to the toxic batch problem as seen by the people who found it, examined it, and first told the world.
---
A Pharma Exec & Researcher Examines the Data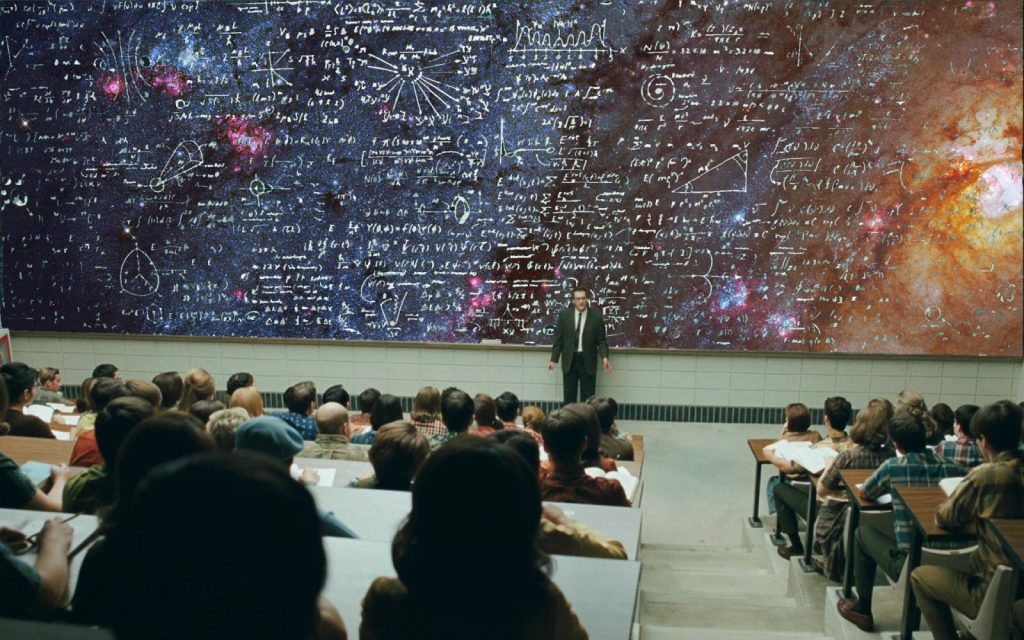 We begin with a video of a man who appears to me to be very typical of the scientists that I knew during my career. He does not appear crazy, loony, mentally ill, psychopathic, or even irrational.
He seems, if anything, like somebody who has witnessed institutional madness descending upon their professional world. You know – like what happened to scientists in Russia in the early 1900s, and in Germany and Italy in the 1930s.
As I listened to this guy, he made scientific sense, just like any seminar speaker, invited lecturer, or even an interviewer for student job prospects from a drug company.
In fact, I believe that if most scientists listened to him, they would BELIEVE HIM.
There is something *apparently* wrong with certain specific batches of the COVID vaccines from three companies that were used globally AND specifically in America. And according to the speaker, a retired drug industry executive and research scientist, this difference cannot be random – it must be adulteration of some kind.
Just watch and see what you think.
---
LINK: https://odysee.com/@Corona-Investigative-Committee:5/Mike-Session-86-en:0
---
Now – let me summarize.
The most key and salient point is that vaccine side effects vary strongly by batch number – and in a way that the drug companies MUST understand to be REAL and PROBLEMATIC. The variation is NOT merely statistical from a quality-controlled product. It is systematic – meaning it has a CAUSE other than randomness. It is not necessarily intentional (IMO), but it is an OBVIOUS problem.
There is also some argument over how batch toxicity varies across time and batch number – I will leave THAT for the next videos.
The point which the speaker, Dr. Yeadon, made which struck me hardest, was the simple but powerful idea that the individual responses of recipients to a vaccine batch can vary wildly, BUT that the statistical array of responses will NOT vary significantly between batches – that it CANNOT vary – UNLESS there is some REAL, SIGNIFICANT, CONTENT DIFFERENCE between the batches.
The alternative, in my opinion, would be that the batch differences are administration-based – e.g., that batches primarily used for SECOND administrations would have much higher adverse events.
I'm not wed to that thought – but it is an alternative that is every bit as troubling as content differences, and negates the entire strategy of "boosterism". I also tend to doubt it, both because it does not explain the magnitude of the difference, and is also statistically very unlikely. Content differences just seem more likely to me.
---
The People Who Found The Toxic Batch Problem
NEXT, I want to deepen the explanation of what Dr. Yeadon was describing. Yeadon provides drug industry credibility to the idea that batch differences are real and almost certainly content-based. They don't look right to somebody with industry experience.
But NOW we need to explore possible explanations for those differences, based on a closer look at the differences themselves.
SO – next, I want to show you some additional videos and web pages that drill down into the "toxic batch problem".
We'll start with the "secondary reporting" and then get to the data itself.
In this video, Stu Peters and Dr. Jane Ruby, who I criticize routinely when they edge toward clickbait, are doing an AMAZING job of reporting on a group of investigators who studied the batch differences. This is excellent journalism. These two can only be as good as their material, but WOW – they have quality material here.
---
LINK: https://www.brighteon.com/9a45a7a0-e260-4a6c-a251-2b4c139dd211
---
Now, follow that up with an even deeper examination of the toxic batches.
Jump to 12:50 to continue the discussion. Jane Ruby ends at about 19:00. At 20:00 (to 32:12) it picks back up again with a member of the investigatory group, Team Enigma, who is a pharmaceutical industry bio-statistician. She adds a different perspective on how SMALL any group poisoning the vaccines might be.
This doesn't require a grand conspiracy of many people. It might involve only a few dedicated and highly skilled saboteurs.
---
LINK: https://rumble.com/vs59wj-live-hackers-reveal-deadly-jab-lot-numbers-horrific-pfizer-teen-trial-data-.html
Now, let's look at one of the original presentations of data by Team Enigma.
---
LINK: https://www.bitchute.com/video/4HlIyBmOEJeY/
Points made in this video:
dosages of pharmaceuticals are normally highly controlled
consistency and purity are also normally highly controlled
COVID vaccines can be readily and correctly compared to flu vaccines
flu vaccines are consistent and low in adverse events
COVID vaccines are NOT consistent, and vary widely between harmless and highly toxic
toxic batches are too wide-spread – problems like refrigeration loss cannot be responsible
---
Now – here is an EXTREMELY compelling video, which shows in great detail the DIFFERENCE between the "harmless batches" and the "toxic batches".
LINK: https://www.bitchute.com/video/6xIYPZBkydsu/
Pay special attention to the following ideas:
most batches (roughly 80%) are almost completely harmless
the bad batches produce up to (and in MANY cases) a thousand times more adverse reactions
when viewed geographically in the United States, the bad batches affect every state in America
The latter point proves the generality of the effect – that local differences can't account for the toxicity of the particular lots. If anything, the high distribution of the batches seems to be used to hide the toxicity.
Next, I want to return you to the PERSONAL REALITY of the toxic batch problem.
---
A Personal Case of a Bad Batch
It turns out that Dr. Robert Malone got one of the "bad batches" for his second vaccine, and almost died.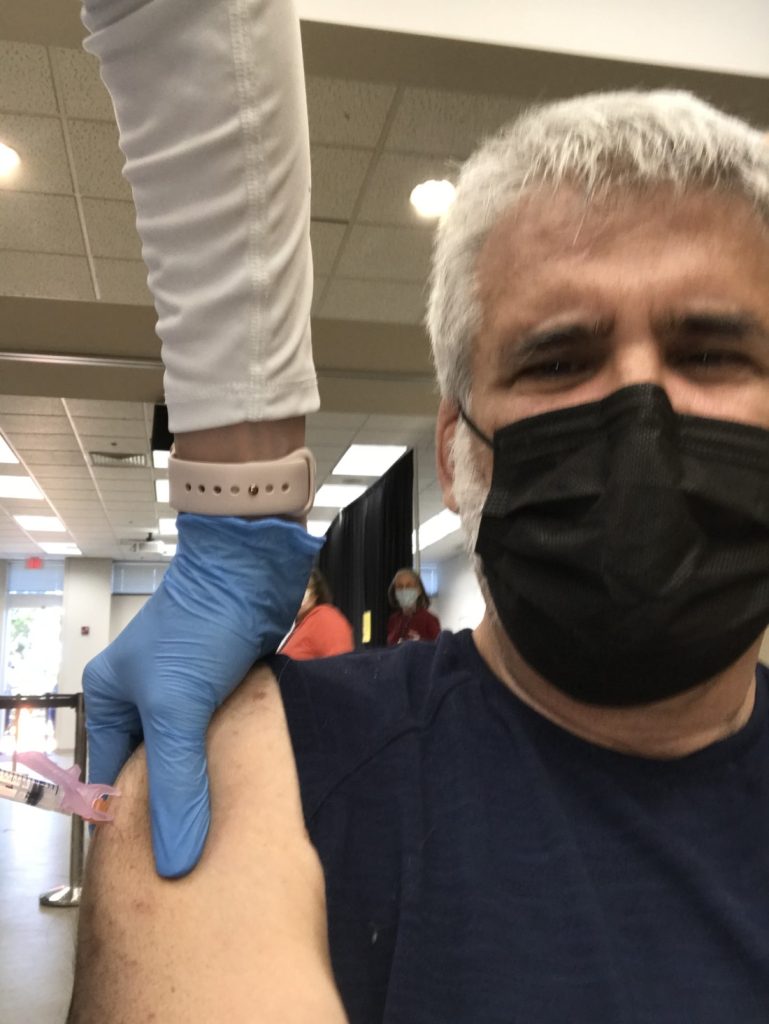 Just read here.
LINK: https://rwmalonemd.substack.com/p/how-bad-is-my-batch
ARCHIVE: https://archive.fo/5Q9dx
---
A Good Review of the Toxic Batch Problem
Lastly, here is a very nice review of work on the toxic batch problem. Very nicely put together, with lots of graphs and key points as quotes. This is a real CONVINCER.
LINK: https://hillmd.substack.com/p/vaccine-batches-vary-in-toxicity
ARCHIVE: https://archive.fo/h0R8Y
Some of the videos in the review have been removed for some reason, but not this one.
This video is truly stunning. This video shows apparent patterns in the deployment of batches. While I am not fully in agreement that this is proven to be the work of the companies themselves, I think that there is overwhelming evidence of "bad batches" and some kind of pattern which looks like the results are being studied.
---
By the time you've gotten here, you very likely think that something is definitely wrong with certain batches.
Next, I want to begin thinking about HOW and WHY somebody might want to do such a thing. In the process, I'm going to "lean into" some current events and statements made by varous people.
This is where things get political, geopolitical, military, and more.
---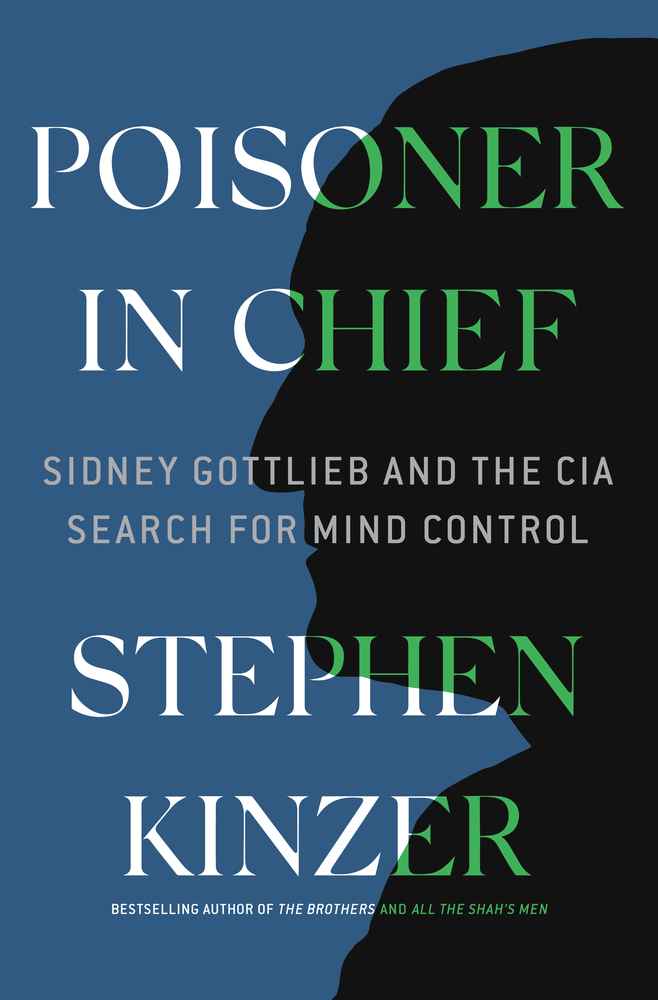 How and Why Would Anybody Poison the West's Major COVID Vaccines?
This is where we begin to say to ourselves:
Did somebody actually poison various lots of these vaccines? WHO would do it? Who COULD do it? WHY? Why would ANYBODY do this? HOW did they pull it off? WHAT possible benefit could they get from it? WHERE did they do it?
I'm going to leave most of these questions TO YOU ALL.
I want YOU to tell ME.
Now, we have a list of "usual suspects", but things get interesting when you consider additional motives, additional suspects, and additional opportunities.
MEANS, MOTIVE, and OPPORTUNITY are what turn "conspiracy theories" into CRIMINAL THEORIES.
So I'm going to give you some "kick-starters" to get you seeing some possibilities.
The first thing that got me thinking "HMMMMM……" about things, was when Team Enigma began seeing evidence of coordination between the drug companies, in the chronology of the toxic batches.
As somebody who has been involved with real conspiracies, the idea that drug companies coordinated their plotting to poison the vaccines does NOT sound realistic.
Real conspiracies need compartmentalization. They need as few as possible seeing the big picture.
Thus, it is MUCH more likely, IMO, that there is a SINGLE player who is involved with ALL of the vaccines – a SINGLE player – who would be able to pull off a systematic study of poisoning them.
One such player is the CCP.
BOTH the Pfizer vaccine AND the Moderna vaccine are utterly dependent upon components manufactured in CHINA. Indeed, the "lipid nanoparticle technology" of the mRNA vaccines is pretty much delivered by Chinese companies.
That is how Karen Kingston discovered that components of the "clot shot" vaccines were manufactured by a Chinese company called SINOPEG, which ALSO specializes in something called "PEGylated graphene oxide", which is further known to temperature-stabilize mRNA vaccines.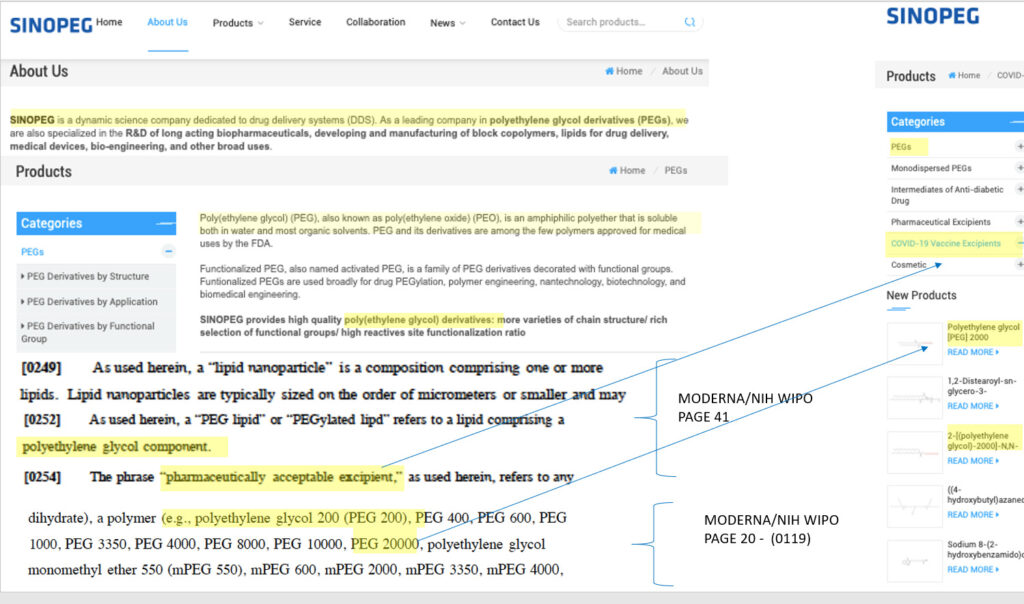 I'm not necessarily saying that graphene oxide was used here, although it's worth considering.
---
SIDEBAR: For background on graphene oxide (sometimes called graphene hydroxide – it's the same thing, really), go HERE.
SIDEBAR: For background on the work by Karen Kingston, former Pfizer employee, who figured out the Chinese connection on the lipid nanoparticle components, go HERE.
---
Moderna executives are also deeply associated with these Chinese companies and their controlling organizations – see photo below. Note what this page (discovered by Karen Kingston) means – you have COVID-19 vaccines, graphene lipid nanotech IN those same vaccines, and pictures of Moderna executives mentioned on the same page.
If this is not a smoking gun, it's a pretty damn good imitation, suitable for blackmail.
Thus, it sure seemed possible to ME, that if the CCP or PLA wanted to "intervene" in the vaccines, they have MEANS and OPPORTUNITY.
What about MOTIVE?
Well, Deplorable Patriot found something that got me thinking.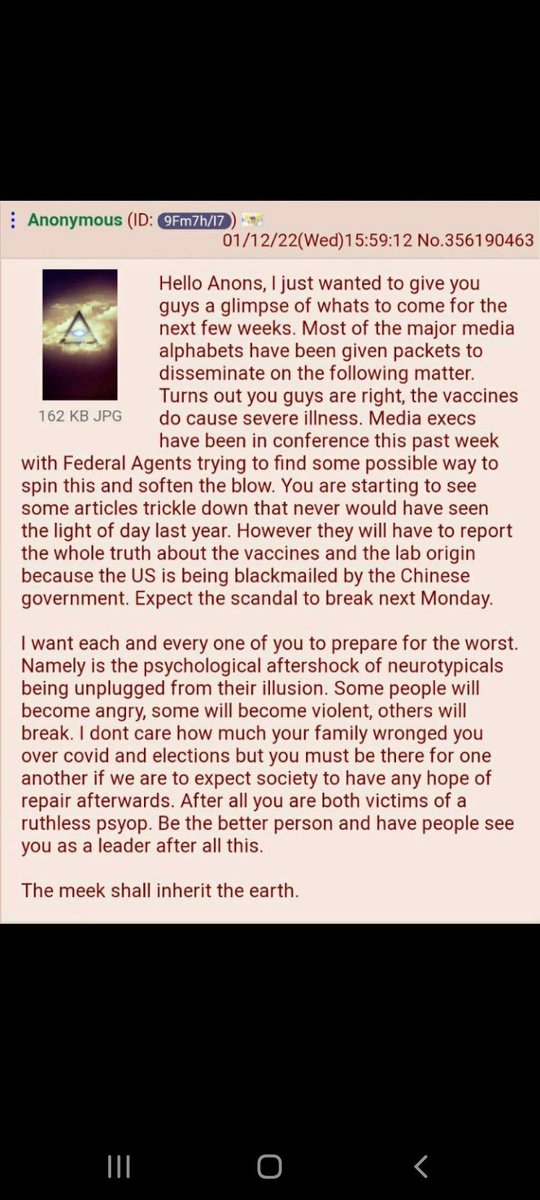 So – according to this theory, the US is being blackmailed by the Chinese government.
As soon as I saw this, I realized exactly HOW the ChiComs could have war-gamed this whole thing for some grand-master play.
CCP/PLA + Cabal makes Western pharma weak and dependent upon ChiCom manufacturing
CCP/PLA has total control of Chinese companies and products they ship
CCP/PLA has total control of information within Chinese borders (remember their "rules" which made many SMART companies LEAVE CHINA)
CCP/PLA begins manipulating people to make them RUN FROM TRUTH and into CHINESE CONTROL
To me, this makes CHINA a no-brainer suspect. It doesn't matter WHO is POTUS – Biden or Trump – if the vaccines have problems in the West, CHINA wins.
China gets power over the American POTUS
China gets power over the American Deep State
China gets power over the global pharmaceutical industry
Basically, it's a form of entrapment.
And remember – if China gets caught and wants to blamecast, they can say "it wasn't us – it was this rogue company cheating" – and nobody can prove otherwise on anything within Chinese borders.
---
NOW – there could be other players. China is not the only player who would benefit by making the West stumble here.
WEF, for instance, strikes me as "guilty as sin". If the vaccines were really safe, they could not stir up as much division as we're seeing. To me, KlauSS SSchwab and the WEFFEN SS have to be a suspect.
Depopulationists are also an easy target.
Satanists as well. This is their thing.
"FOREIGN" could also be doing things independently of their pet globalists and depopulationists.
Russia, unfortunately, is also an easy suspect, thanks to their stupid antics with Skripal and other spies. If the Russians wanted to keep America WEAK, causing a mess with the vaccines to keep Americans divided would be one way to do it. However, I tend to think that they don't have as much MEANS and OPPORTUNITY as China. But to be fair, we have to keep Russia on the list.
Similarly Ukraine – to which Democrat operative Alexandra Chalupa seems to have some kind of weird supreme loyalty – because it doesn't have a perfectly clean history on poisonings, either.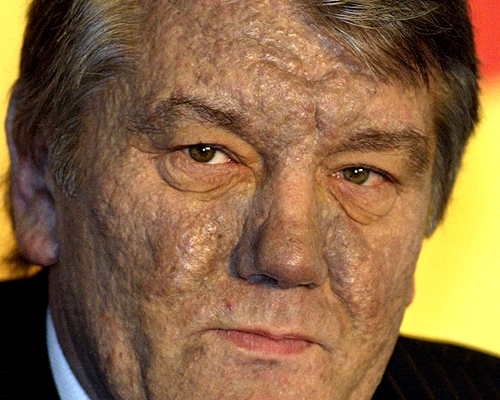 And, of course, there is our own DEEP STATE, still led in truth by Barack Obama.
Obama seems really committed to a kind of Stalinist, utilitarian, "death panel" health agenda, where health-care shuffles off people to their graves to save money.
Obama's famous academic and New York Times-featured "moral advisors" on healthcare have always been, and remain in my opinion, a litany of granny-snuffers. SO – if Obama's "worst of the worst of the KGB faction in CIA" wanted to begin testing depopper stuff on us – well – they could be up to tricks.
But none of them has as much MMO as China.
All in all, CHINA looks like my main suspect.
They poisoned our dog treats forever, making it look like greedy little companies was the extent of the problem.
We just put up with it.
Maybe they got ideas from that.
WHAT DO YOU THINK, SUSPICIOUS CAT?

---
So who is your main suspect?
Or do you have a different explanation of the toxicity of the shots – and especially something that explains the weirdly binary toxicity / non-toxicity of the batches?
I'm interested in your thoughts!
---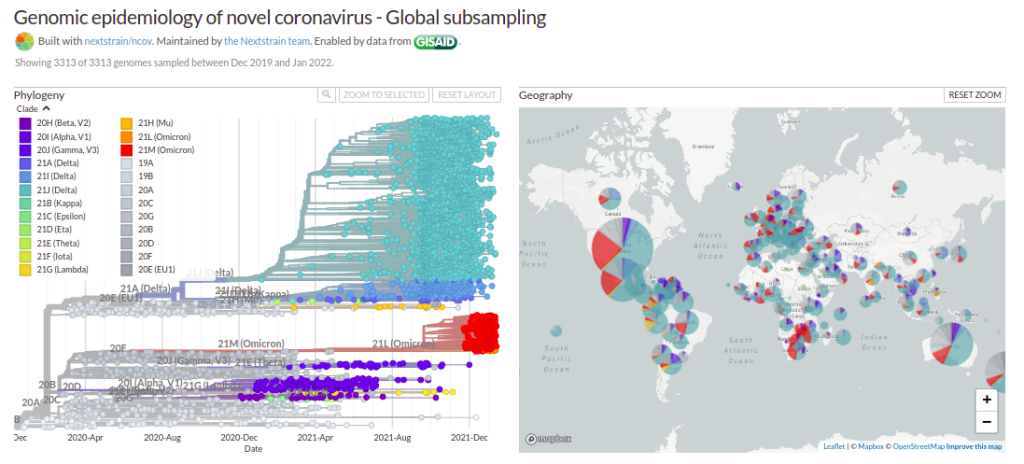 Have a Great Weekend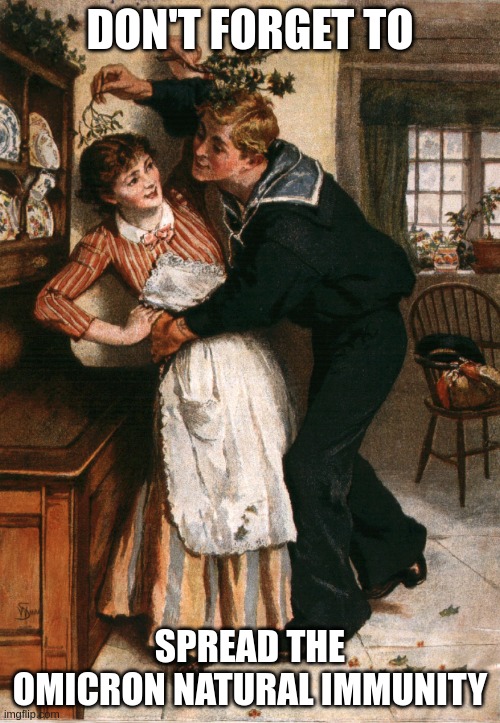 And don't forget to…..
ENJOY THE SHOW.
W