It's Thursday already?
Okay…let's see….
Archbishop Vigano gave another interview.
Whoever designed the series of present crises, whose roots were laid down at the beginning of the 1990s with the privatization of state-owned companies, also made sure to place people trained by the World Economic Forum for this purpose in governments, institutions, and international agencies, at the head of central banks and large strategic assets, in the media, and in the main world religions. Look at the Prime Ministers of the principal European countries, of Canada, Australia, and New Zealand: they were all recruited from the "Young Global Leaders for Tomorrow" group, and the fact that they are at the highest levels of leadership of these nations, of the UN, and of the World Bank ought to be more than sufficient to put them on trial for subversion and high treason. Those who have sworn to apply the laws in the interests of their own nations commit perjury at the moment in which they have to answer for their own actions not to the citizens of their nations but to faceless technocrats whom no one has elected.

It is easy to make the accusation that all this is a "conspiracy theory," but such a dismissal no longer holds water, just like the accusation of "collaborationism" no longer works against anyone who expresses perplexity about the Russian-Ukrainian crisis and its management at the international level.

Those who do not want to understand the plot because they are afraid of what they might discover persist in denying that there is a script and a director, that there are actors and extras, sets and costumes. But can we really believe that the richest and most powerful people in the world would have agreed to launch such an attack on humanity in order to realize their delusional globalist dream, deploying an enormous amount of energy and resources, without having first planned everything in great detail and just leaving it all to chance? If people who intend to purchase a house or start a business carefully plan it all out, why should it be a "conspiracy theory" to recognize that in order to obtain unconfessable and criminal results, the elite must resort to lies and deception?
Yep. It was decades in the making.
Speaking of which, for those who did not make it to see "2000 Mules," please, make an effort to see it on DVD if nothing else. It is definitely worth the time. Thanks to a friend who encouraged me to see it. There's a lot to unpack. Two of the stars of the production made a difference in Arizona, a "swing state" among those flipped to steal the 2020 election.
The January 6 connection is made clear within the documentary itself.
BioClandestine offers this as well:
…all of us were on the right track as it pertains to coming back before 2024. Which led me to believe the only logical way to come back sooner would be to overturn the election in some way, before the midterms. Otherwise my plan would be faster.

At the time I didn't see an avenue for this to happen. But now, with the revelations from 2,000 Mules, and the overall posturing and messaging from Trump, it appears Trump and his circle knew/know about something pertaining to fraud in the 2020 election.

I don't know what it is, or if it comes to fruition, but Trump and his inner circle seem to have a plan and they are confident in it.

This situation is rather unprecedented as you might imagine, so projecting a legal avenue is difficult without knowing more details. Is there a way to overturn the election outright with evidence of fraud? Would the US MIL step in to defend the Constitution and the will of the People? Would it require a "redo election" for the states/counties affected by fraud? Would we have to redo the entire election for all states? There's already a federal election coming up, could they simply add the Presidential candidates from 2020 back on the ballot during the midterms?

No idea. But Trump continues to say he has a big move coming and it's related to the 2020 election. Now with Gregg Phillips coming out with his statements about something "10x bigger than mules".

My guess is they have identified the "organizations" where the ballots were being disseminated to the mules. They followed the money, climbed the ladder all the way to the top and figured out who was facilitating the entire fraud network.
And given Gregg Phillips's background, it's international in nature. Bank on it.
Interesting questions regarding shootings:
Here's something else I wonder: How can a poor 18-year-old kid afford not one, but two AR-15s? These are expensive rifles—and he didn't skimp on his, I've seen the pictures. I don't think I could duplicate that setup for much less than $4,000. Who paid for the Uvalde shooter's guns?

And who trained him in their use? The AR-15 is easy to shoot, but it's not intuitive. Playing video games won't teach you how to manipulate the charging handle or the magazine release or the safety catch. The shooter clearly spent time with real AR-15s. But who showed him what to do? His mother or grandmother? The classmates he wasn't friends with and who'd just turned 18 themselves?

Some person unknown to us bought this kid an AR-15, and taught him how to use it—and probably encouraged him to shoot up the school.

And oddly enough, there is a similar unknown person in the Buffalo shooting. The shooter's diary refers to a chat mentor known as "Sandman," and quotes him as saying: "When the time finally comes to deal decisively with a whole host of society's problems, and not go to prison for it, you'll know." (My italics.) Sandman advised the shooter in his choice of rifles as well.

Could there be a pattern here?
An interesting observation: Because of the violence and danger in the neighborhoods of inner city schools, they have much stricter security inside the schools (than in white-collar suburban schools). When was the last time you heard of a mass shooting in an inner city school?
There are actually metal detectors in government schools in a number of places in the city.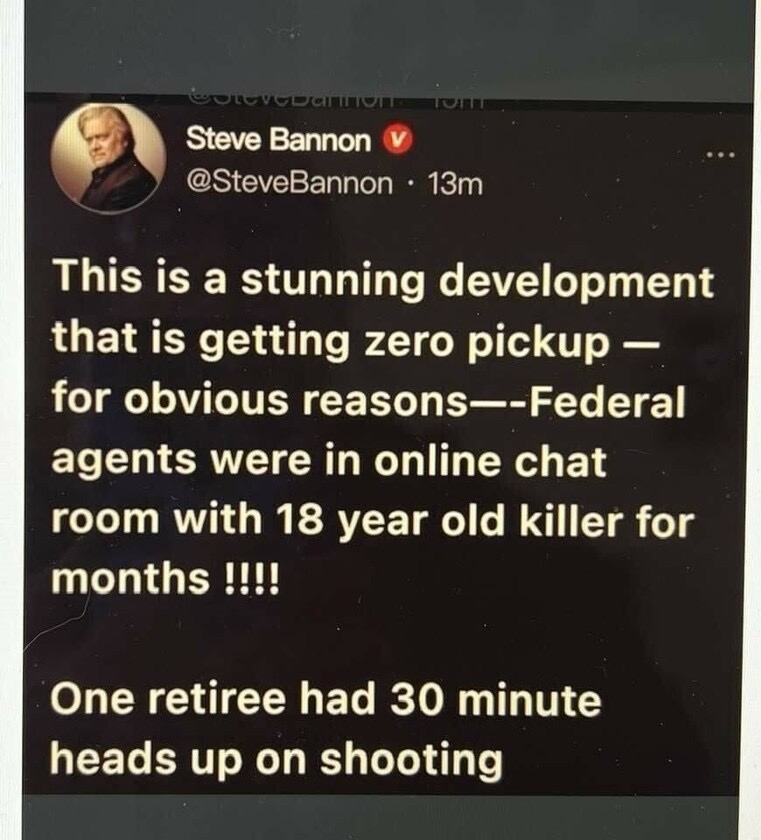 This is what makes Twitter powerful and why debate is needed:
I taught English in government high schools for 23 years. The class I enjoyed teaching most was Speech and Debate. I chose the Lincoln-Douglas debate format, which calls for a 32-minute discussion. The two debaters are responsible for 16 minutes each as they spar. I always offered a wide range of topics to my students. The subjects had to be debatable, timely, and researchable. While some of the debates I witnessed in my classes were unremarkable, there were wonderful and sparkling exceptions that warmed my heart.

As I reached the final phase of my teaching, my school system abandoned teaching Speech and Debate in favor of catchalls like English 9, English 10, English 11, and English 12. Considering the "Cancel Culture" environment in which we now live, I wonder if that decision was part of a more significant effort to discourage lively debate in favor of groupthink.

Knowing how to think on our feet is essential. Hearing our debate opponent raise interesting arguments that must be rebutted challenges us intellectually. I applaud Delegate Hopkins and President Hutchins, both of whom relished the give and take of competing views. We are better when debate is welcomed, but Cancel Culture diminishes us.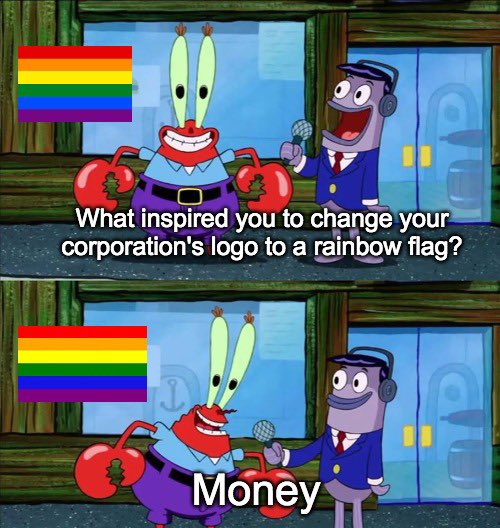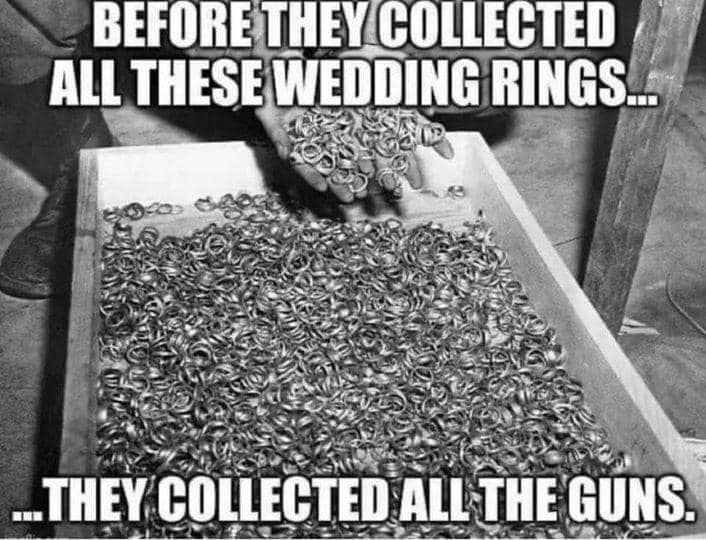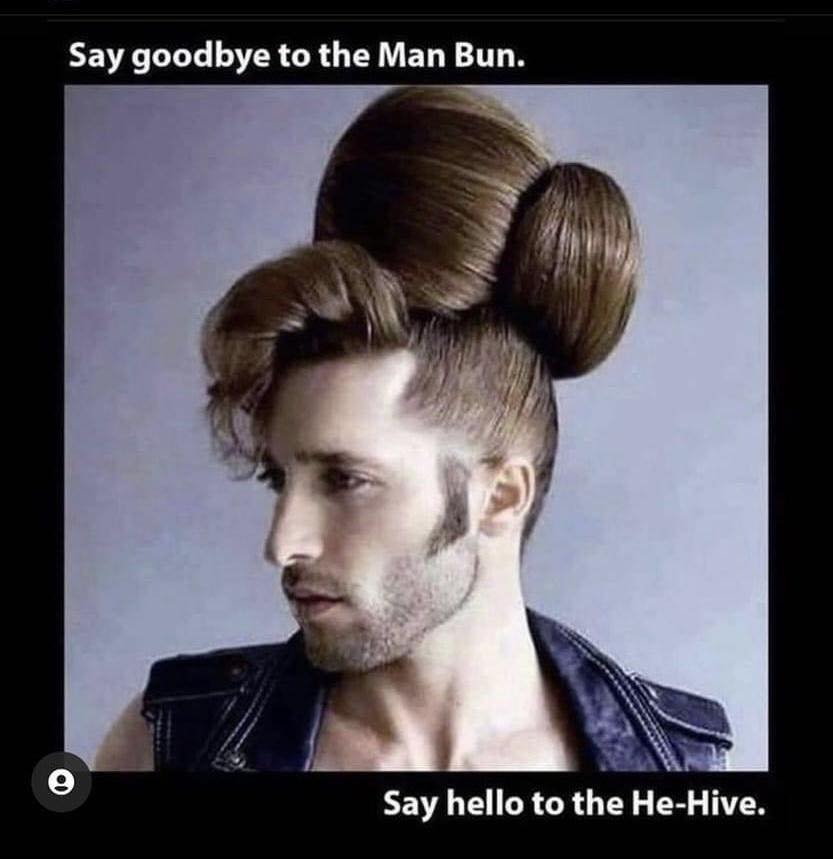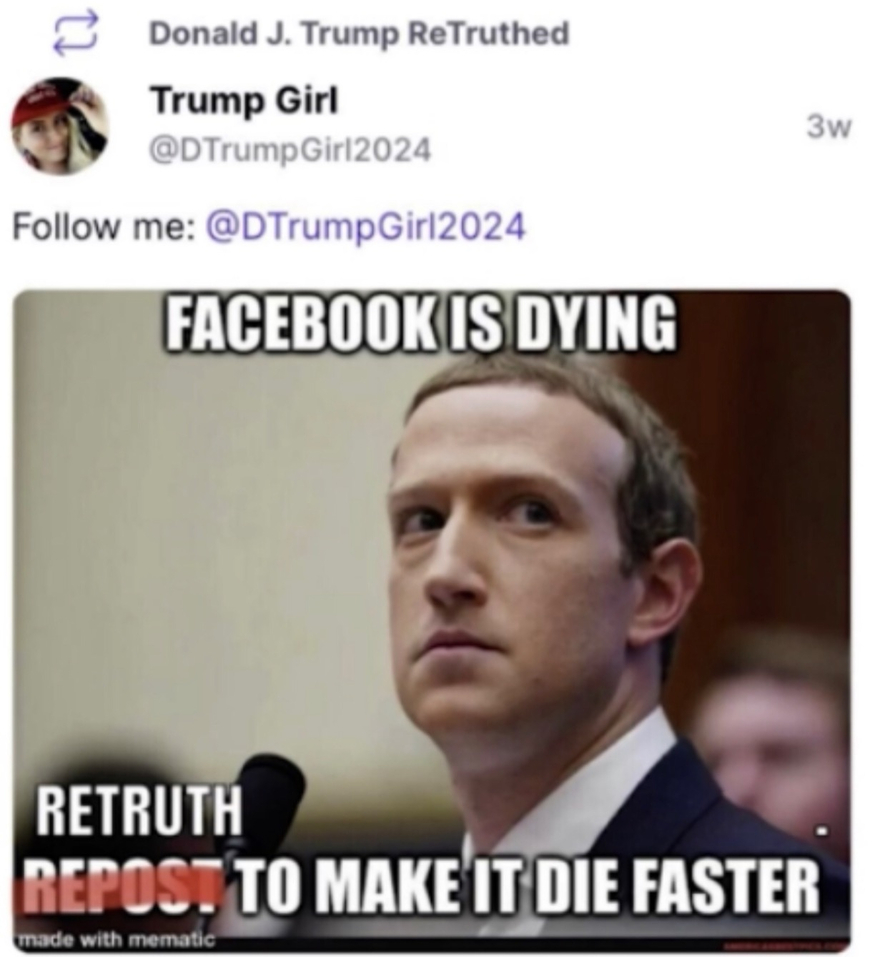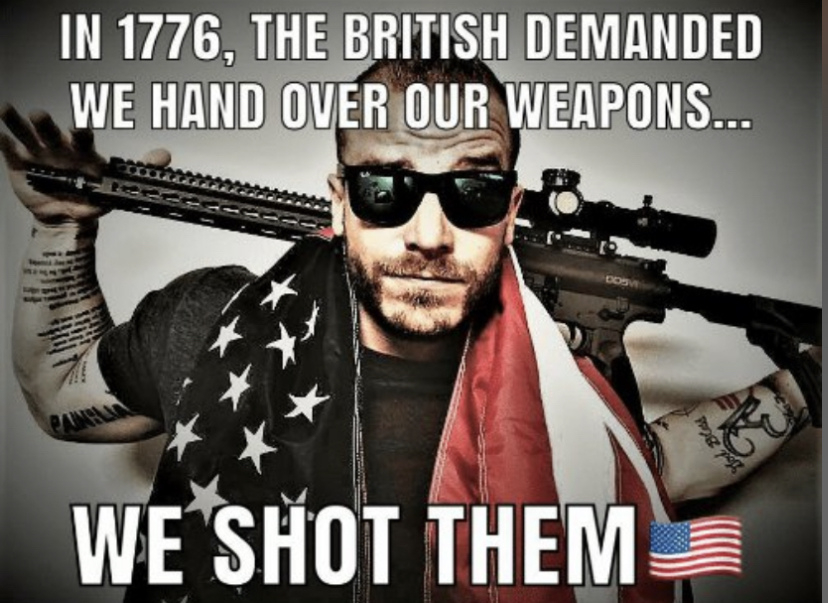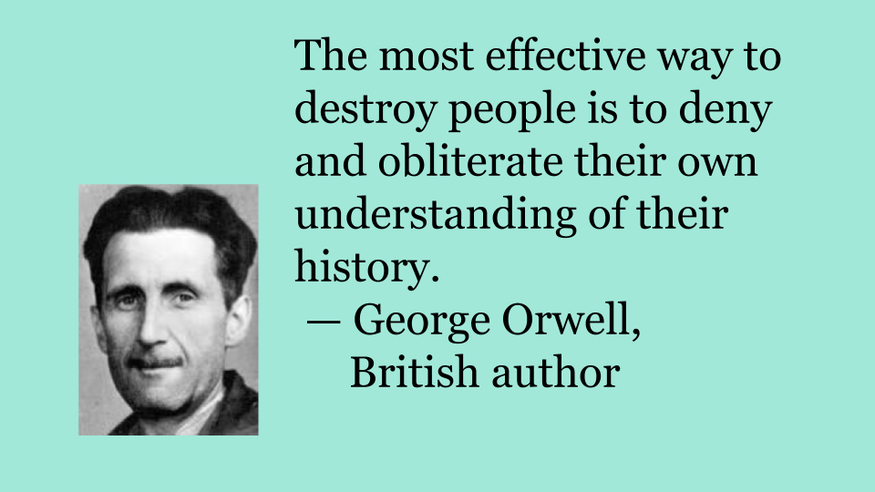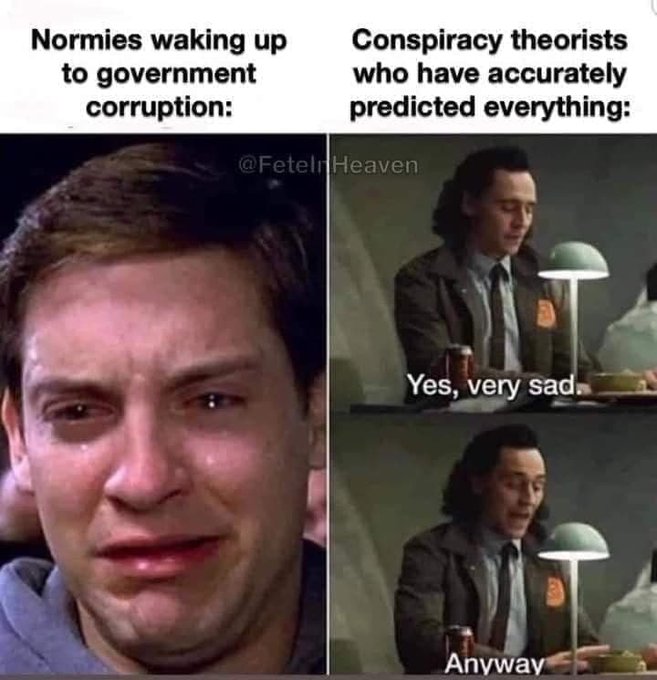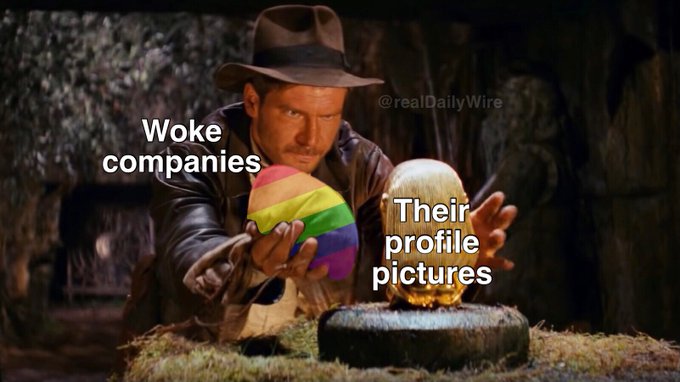 ____________________________________
One of the obstacles to full understanding of just what the enemy is all about revolves around the concept of symbolism.
____________________________________
And now for the business portion.
Please review our HOST and site owner's Guidelines for posting and discussion for this site. Wolf is kind enough to put up with *most* of us and our antics after thorough vetting. Violators of the baiting and deliberately attempting to divide the group rules WILL face consequences.
The discourse on this site is to be CIVIL – no name calling, baiting, or threatening others here is allowed. Company manners are appreciated. Those who are so inclined may visit Wolf's other sanctuary, the U-Tree, to slog out discussions best saved for a wrestling mat. If, for some reason, this site is not available, head over to the UTree and visit the post at the top of the list or the closest rescue thread.
This site is a celebration of the natural rights endowed to humans by our Creator as well as those enshrined in the Bill of Rights adopted in the founding documents of the United States of America. Within the limits of law, how we exercise these rights is part of the freedom of our discussion.
THAT MEANS THAT ALL OF US HERE ARE ENTITLED TO OUR OPINIONS AND PREJUDICES, ETC., SO LONG AS THEY CAUSE NO PHYSICAL HARM TO OTHERS OR DOXX OUR FELLOW TREE DWELLERS.
All opinions here are valued for the diversity they bring to the issues, and the shaping of understanding regarding topics for which many of us do not have all information. Correcting the record on any one topic is appreciated.
Be careful in expressing thoughts as we would all like to think well of the rest of the group, and ill-thought out comments have a way of wrecking that for everyone.
Fellow tree dweller Wheatie gave us some good reminders on the basics of civility in political discourse:
No food fights
No running with scissors
If you bring snacks, be sure they are made with bacon
Auntie DePat's requests as we are all supposedly adults and don't just play them on TV like the body doubles pretending to be the squatter in chief:
If you see something has not been posted, do us all a favor, and post it. Please, do not complain that it has not been done yet.
The scroll wheel on your mouse can be your friend. As mature adults, please use it here in the same manner you would in avoiding online porn.
Thank you so much for any and all attention to such details. It is GREATLY appreciated by more than one party here.
____________________________________________________
JOHN 17:20-26
20"I do not pray for these only, but also for those who believe in me through their word, 21that they may all be one; even as thou, Father, art in me, and I in thee, that they also may be in us, so that the world may believe that thou hast sent me. 22The glory which thou hast given me I have given to them, that they may be one even as we are one, 23I in them and thou in me, that they may become perfectly one, so that the world may know that thou hast sent me and hast loved them even as thou hast loved me. 24Father, I desire that they also, whom thou hast given me, may be with me where I am, to behold my glory which thou hast given me in thy love for me before the foundation of the world. 25O righteous Father, the world has not known thee, but I have known thee; and these know that thou hast sent me. 26I made known to them thy name, and I will make it known, that the love with which thou hast loved me may be in them, and I in them."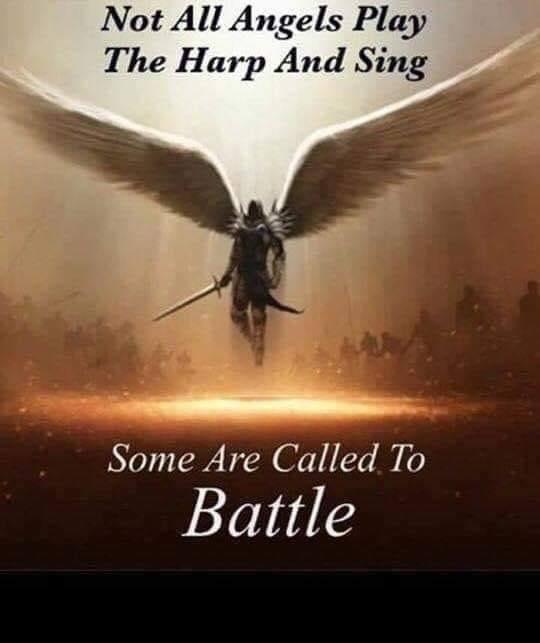 _____________________________________________________
You don't need to watch the whole thing.