Everything from sublime to ridiculous today, so diving in.
Some thoughts on Grassley's strongly worded letter re the government agencies not doing their jobs:
Now, it would appear everyone has forgotten, but claims of the FBI/DOJ being corrupt and/or working with the DNC/Deep State, used to be considered kooky Q stuff. Now it's widely considered as a reality. Just a friendly reminder that this is a proof, not red lines and numerology.

What I find most curious, is the timing of all this; as one of the individuals responsible for falsely labeling the Biden laptop as "disinformation", FBI supervisory intelligence agent Brian Auten, also happens to be one of the 30 subpoenas issued by the Durham Investigation via the Danchenko trials coming up for his involvement in the 2016 election interference.

Auten interviewed Igor Danchenko, who was the main source of the Steele dossier, used to illegally spy on and smear Trump leading up to and after 2016.
The months of silence from the special prosecutor do not signify a lack of activity as much as the ability to maintain secrecy, which the CIA is probably envious of.

Current Biden administration members are likely being put under the microscope by Durham's team of investigators and attorneys.

National Security Advisor Jake Sullivan, for instance, was thrown under by the bus by Clinton's former campaign manager during Sussmann's trial.

Clinton Campaign Manager Robby Mook, who managed Clinton's failed 2016 presidential bid, said she signed off on peddling election disinformation. Mook testified she approved it despite campaign officials not being "totally confident" in the legitimacy of the data….
It ain't over yet.
Forwarded from ULTRA Pepe Lives Matter 🐸 (Pepe Lives Matter)

MSDNC just lamented that the Great Awakening is unstoppable and the ideas that Q supposedly brought to the table have become mainstream.
They are upset that terms like groomer and deep state have become part of the mainstream lexicon and that we are winning the war of ideas.

We have become far more powerful during the precipice because everyday that goes by the truth is revealed more. They can't stop it.
Boom.

(He almost said normie but caught himself btw)
From that perspective, XVII was a massive success.
A Few Good Headlines:
Okay, just headlines:
Epps disinformation curiously pops up and goes viral just days after a failed damage control attempt by the New York Times? Not to fear, the Associated Press is ready to pounce and expose the disinformers! To be fair, the AP didn't do a bad job… and they were only a day slower than Revolver's Darren Beattie.
My experience founding and growing Turning Point USA into the largest conservative campus organization in the country has given me a unique vantage point into this corrupt world and hardened my conviction that the root of the college tree is rotten to the core. I am very pro-education, but I am most definitely anti-college.

Allow me to submit the evidence.

First, colleges are running a federally sponsored scam, in the most literal sense of the word.

The college industry is heavily subsidized by the federal government, making it a scam not only perpetrated against students, but taxpayers as well. 
Charlie Kirk takes college to the cleaners.
The historic statue was replaced with a modern sculpture by Simone Leigh called "Sentinel." The sculpture depicts a snake wrapped around the slender, spoon-like body of a female. The woman is a stylized depiction of the water deity Mami Wata, while the spoon is a symbol of status in Zulu culture.

In a statement, Naima J.  Keith and Diana Nawi, artistic directors of the 2021 New Orleans triennial, wrote: "Ultimately, Simone felt, and we agreed, that because the original placement of the Robert E. Lee atop the pedestal was one of power and domination—the statue loomed over the city, symbolizing the tyranny of white supremacy—that her work should be closer to the level of the individual."

Mami Wata, also known as Mammy Water or La Sirene, is a water spirit venerated in Africa and the African diaspora in the Americas. Mami Wata spirits are usually female but are sometimes male. Mami Wata is frequently depicted with a snake wrapped around her waist.

According to the pagan beliefs associated with the idol, she demands sexual fidelity from her followers while representing sexuality and promiscuity. Her followers claim that she wants her followers to be healthy and well off, while at the same time, they blame the spirit for misfortune such as treacherous ocean currents or illness. While believed to be infertile, barren mothers often call upon the spirit to cure their affliction.
Oh, my.
About the Zelenskyy's and the Vogue Photo Shoot….
With the Deep State's favorite photographer, Annie Leibovitz.
Uh-huh.
Reading Room picks:
I recently wrote a column about why I believed Trump should not run in 2024. I was wrong. I allowed my distaste for Trump's personality to override his virtues, which are considerable. Some people want Trump without his vices. I was among them — until yesterday, when I watched and listened to Tom Klingenstein's speech titled "Trump's virtues."  It was masterful and shamed me that I did not make the distinction between Trump's character and his virtues, the former being deeply flawed, the latter being almost perfect.
The average 12-year-old student at a yeshiva has more wisdom than almost any student at Harvard or most other universities. (A yeshiva is an Orthodox Jewish school with an emphasis on religious studies. About half the school day is devoted to religious studies—taught from the original Hebrew sources.)

This is probably true for many 12-year-olds in traditional Christian schools as well.

College students do have more knowledge than almost any 12-year-old in religious school. But they have much less wisdom.

Dennis Prager
What is worrisome today is that the Obama-Biden left now seems to be deliberately adopting narcissistic rage as a weapon of war.  This can't be pure chance, because the Democrats have a small army of high-paid consultants who write and massage their public messages.  When Liz Warren does her Vladimir Lenin imitation, we can see the professional polish of her act.  Those high-paid media spinners of the left will undoubtedly raise their rhetorical heat higher and higher toward the midterms.  That will not be an accident.  Some of the woke left may be genuinely mad, but there is method in their madness.  Their aim is to make all of us a little more mad.

Most Americans don't like psychiatric jargon, but we don't need jargon to feel Hitler's narcissistic rage in those old speeches, even if we don't understand the words.  Screaming hatred is a danger signal in everyday life, and it tells us to get away from the screamer as fast as possible.  Hitler's radio rages were both deliberate and spontaneous: he went on the air to throw spectacular s— fits, and then he improved his act by getting ever more diabolical.
Stated simply, population densification will fundamentally undermine Americans' ability to preserve their freedom and independence. You don't have to reference Agenda 2030—about which it is now almost impossible to find any negative commentary online—to understand how easily a population can be controlled when it is relocated and concentrated into a handful of megacities.
Sure, I could have started this by pointing out, as many other observers have, that warmists ex-president Barack Obama and billionaire Bill Gates have recently bought low-lying beach properties.  That certainly seems in conflict with what they claim to believe about global warming and rising sea levels.  But Obama and Gates are human beings.  We human being are often inconsistent.  We sometimes support USC football and UCLA basketball.  Some of us root for both the New York Yankees and the Dallas Cowboys.  We sometime drink more than we know is good for us.
TWEETS:
Even Scott Adams has seen the light on this.
Yeah…no. And I'm a city girl.
Thank you, Sir Charles Barkley. (It's worth hearing the potentially sensitive content.)
MEMES: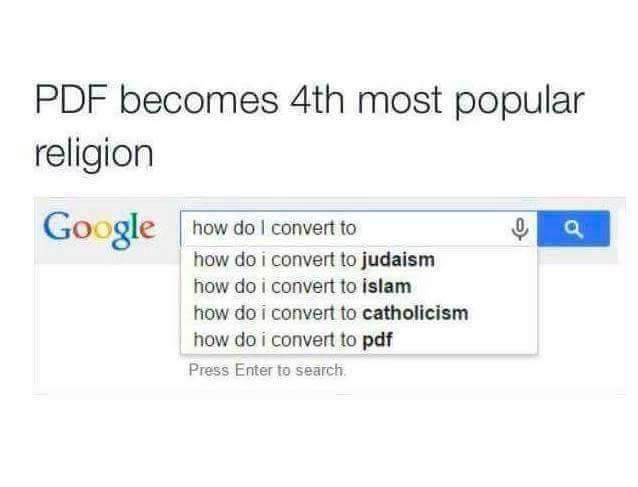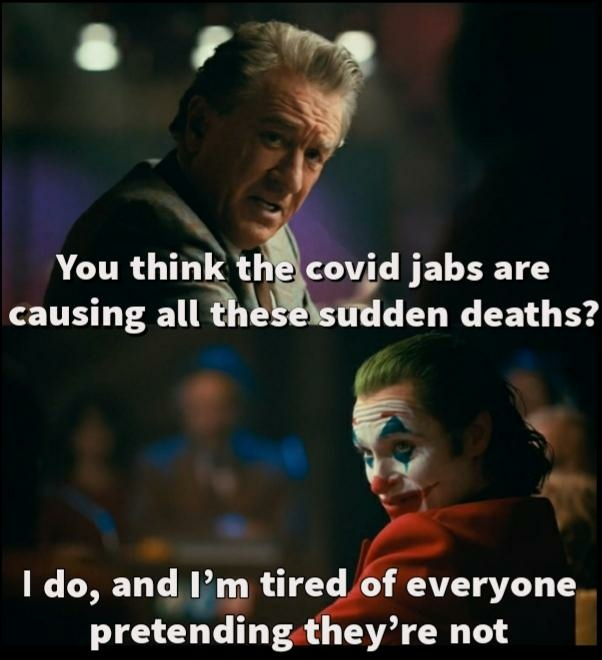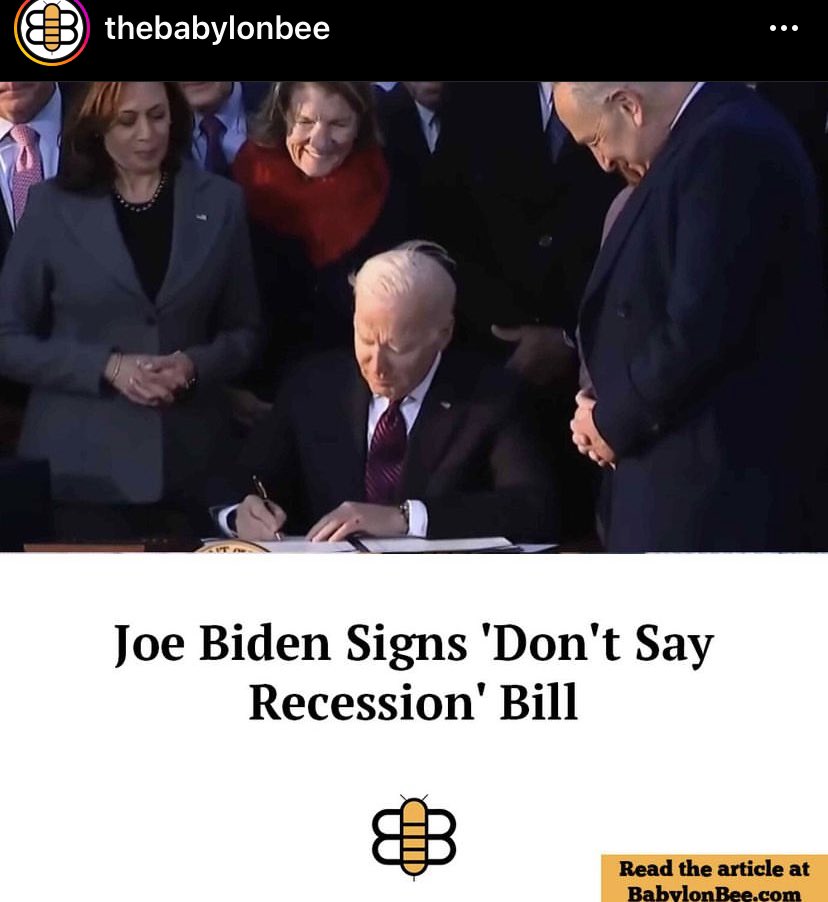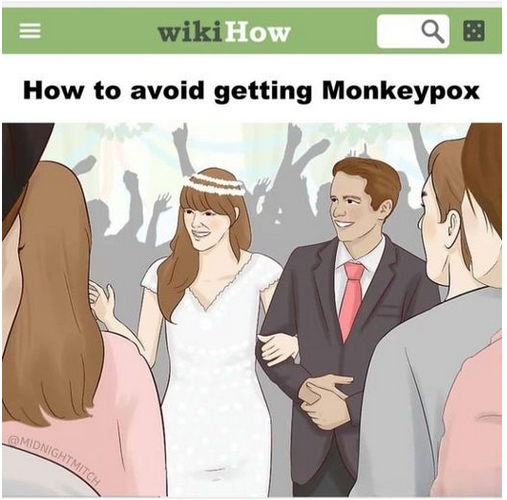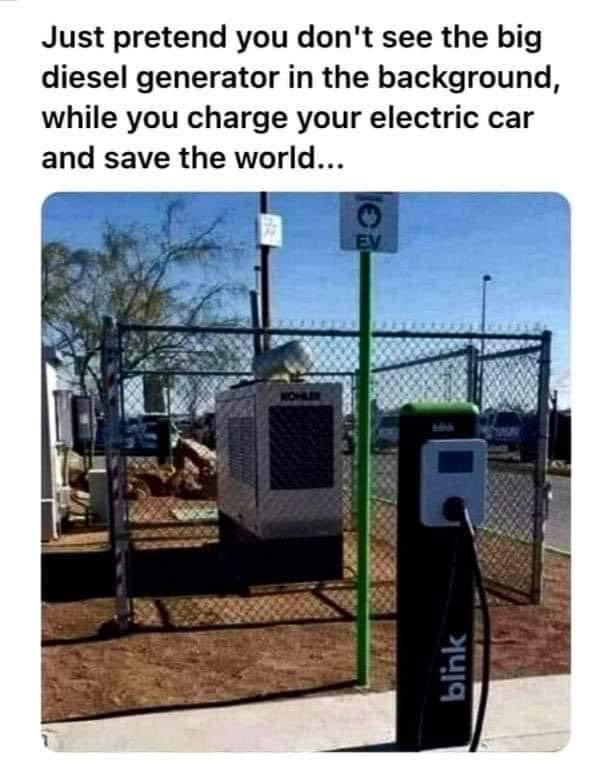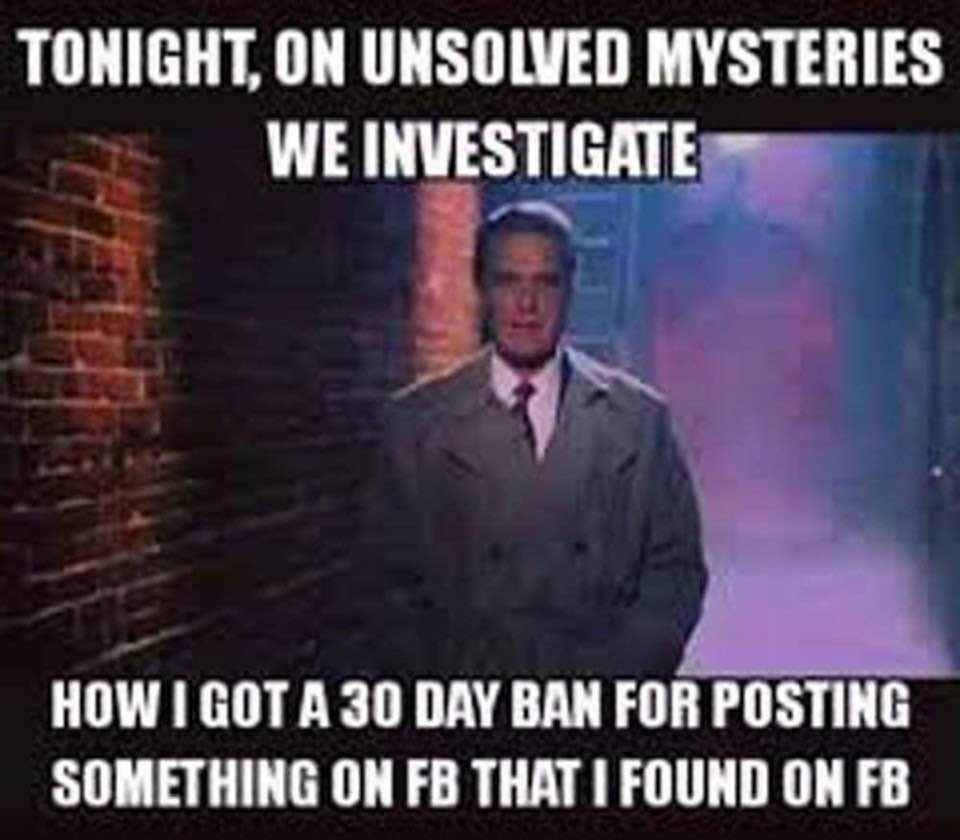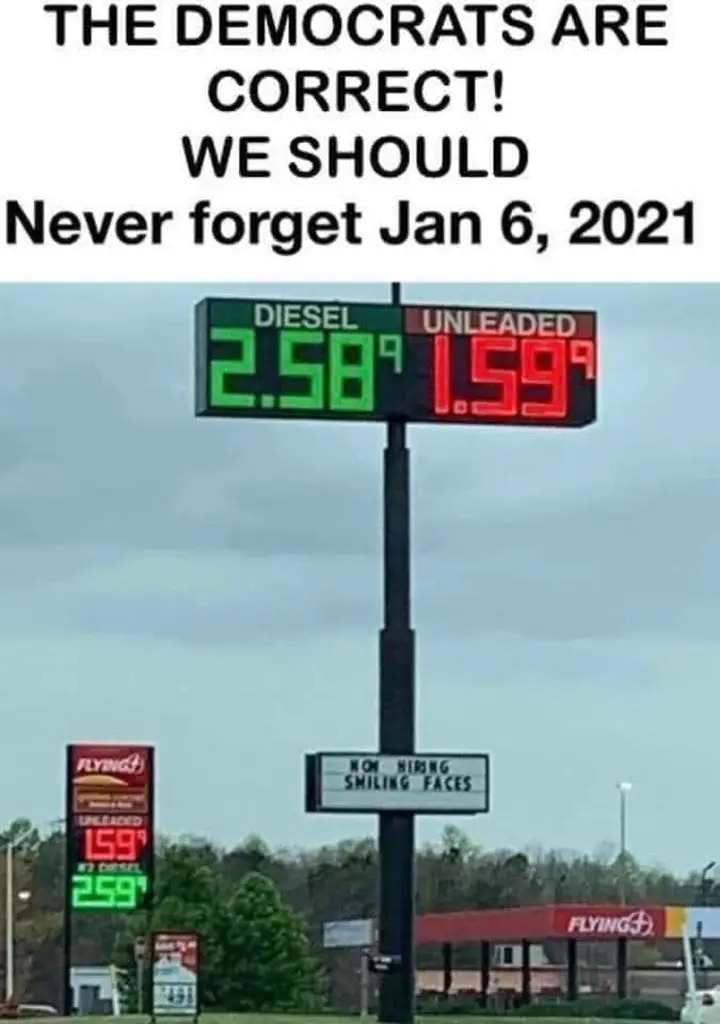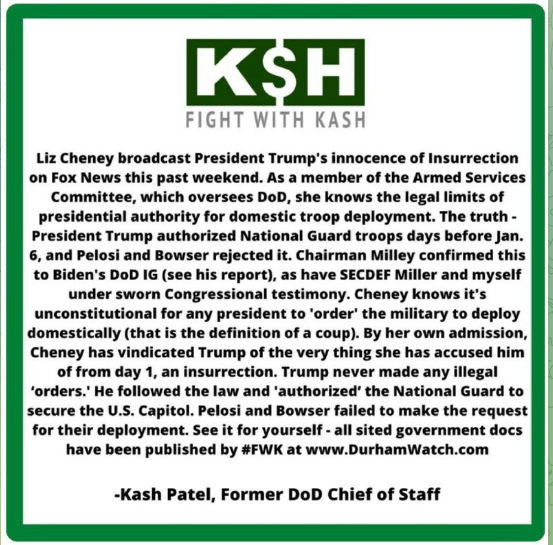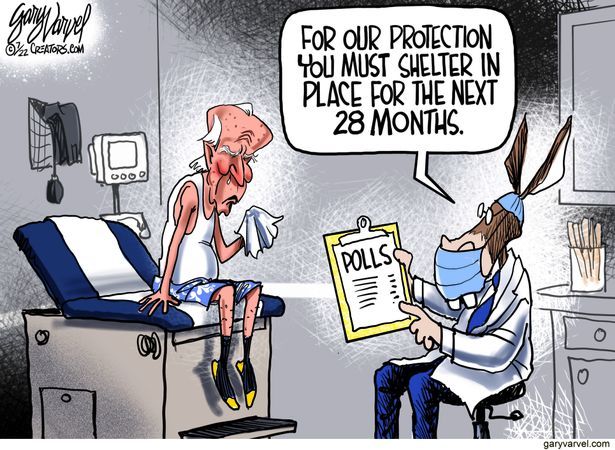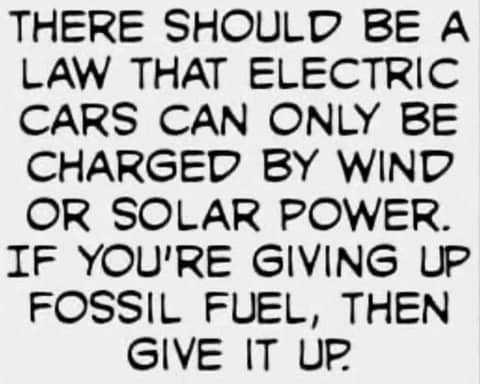 If you haven't listened to JT Wilde's Patriot Games yet, here it is:
____________________________________
And now for the business portion.
Please review our HOST and site owner's Guidelines for posting and discussion for this site. Wolf is kind enough to put up with *most* of us and our antics after thorough vetting. Violators of the baiting and deliberately attempting to divide the group rules WILL face consequences.
The discourse on this site is to be CIVIL – no name calling, baiting, or threatening others here is allowed. Company manners are appreciated. Those who are so inclined may visit Wolf's other sanctuary, the U-Tree, to slog out discussions best saved for a wrestling mat. If, for some reason, this site is not available, head over to the UTree and visit the post at the top of the list or the closest rescue thread.
This site is a celebration of the natural rights endowed to humans by our Creator as well as those enshrined in the Bill of Rights adopted in the founding documents of the United States of America. Within the limits of law, how we exercise these rights is part of the freedom of our discussion.
THAT MEANS THAT ALL OF US HERE ARE ENTITLED TO OUR OPINIONS AND PREJUDICES, ETC., SO LONG AS THEY CAUSE NO PHYSICAL HARM TO OTHERS OR DOXX OUR FELLOW TREE DWELLERS.
All opinions here are valued for the diversity they bring to the issues, and the shaping of understanding regarding topics for which many of us do not have all information. Correcting the record on any one topic is appreciated.
Be careful in expressing thoughts as we would all like to think well of the rest of the group, and ill-thought out comments have a way of wrecking that for everyone.
Fellow tree dweller, the late Wheatie, gave us some good reminders on the basics of civility in political discourse:
No food fights
No running with scissors
If you bring snacks, be sure they are made with bacon
Auntie DePat's requests as we are all supposedly adults and don't just play them on TV like the body doubles pretending to be the squatter in chief:
If you see something has not been posted, do us all a favor, and post it. Please, do not complain that it has not been done yet.
The scroll wheel on your mouse can be your friend. As mature adults, please use it here in the same manner you would in avoiding online porn.
Thank you so much for any and all attention to such details. It is GREATLY appreciated by more than one party here.
____________________________________________________
MATTHEW 13:47-53
47"Again, the kingdom of heaven is like a net which was thrown into the sea and gathered fish of every kind; 48when it was full, men drew it ashore and sat down and sorted the good into vessels but threw away the bad. 49So it will be at the close of the age. The angels will come out and separate the evil from the righteous, 50and throw them into the furnace of fire; there men will weep and gnash their teeth. 51"Have you understood all this?" They said to him, "Yes." 52And he said to them, "Therefore every scribe who has been trained for the kingdom of heaven is like a householder who brings out of his treasure what is new and what is old." 53And when Jesus had finished these parables, he went away from there,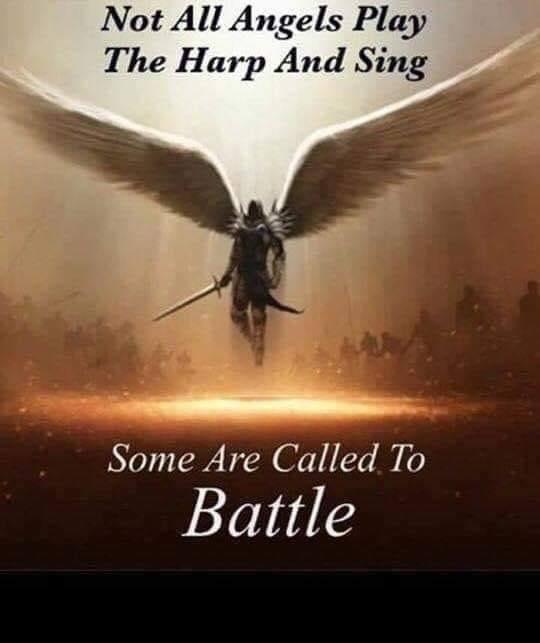 _____________________________________________________