I'm curious where people go for their QAnon information.
My favorite destination continues to be qanon.pub.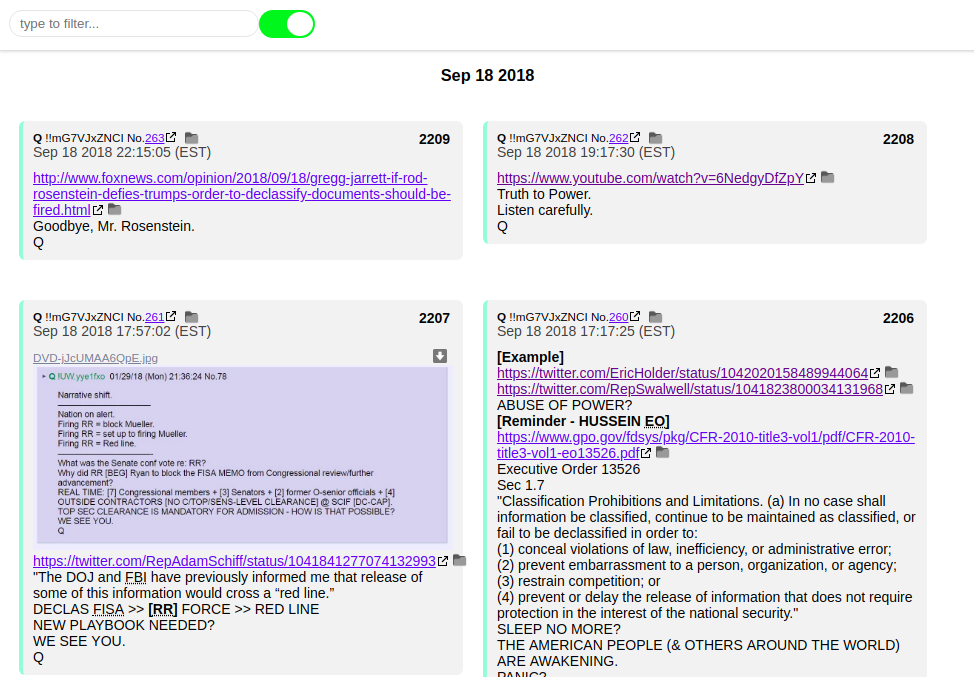 I find that its web behavior is fairly fast and responsive.  It includes certain Q "replies" that are not found in all Q sites, and the filter works reasonably well.  It seems like a good balance of capabilities.  I like the simplicity.
Another site that I tried before – very similar – is qanonposts.com.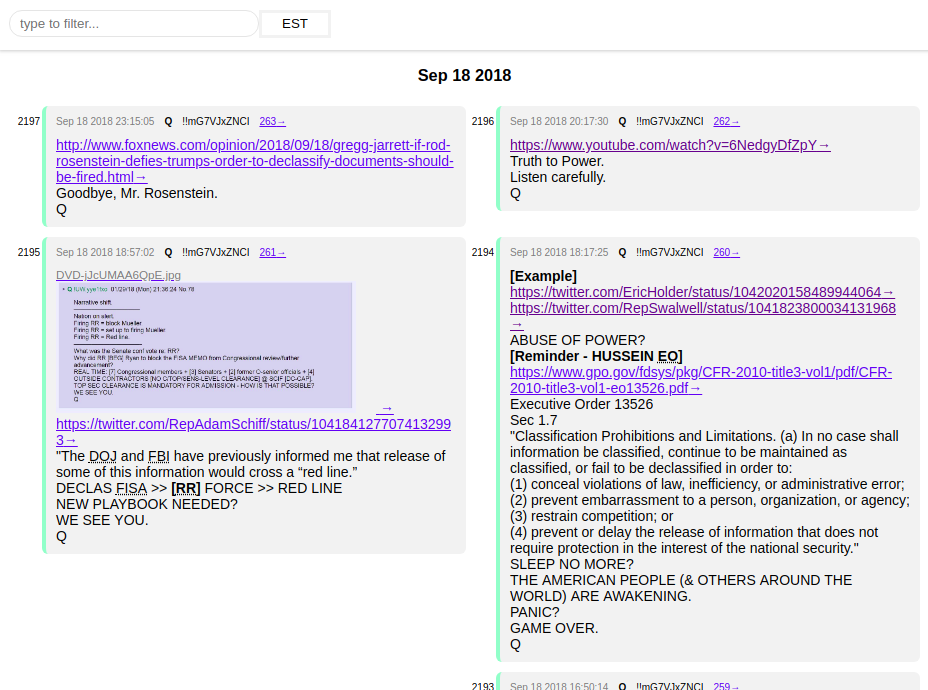 The numbering system is a bit different – not unexpected – and the web interface behaves a bit differently.  I keep it as a back up, because when qanon.pub went down, I realized this stuff is all at risk of being undermined by the Socialist Cabal.
In fact, it will likely pay to have MULTIPLE BACK-UPS.
One very interesting site that somebody told me about, is qmap.pub.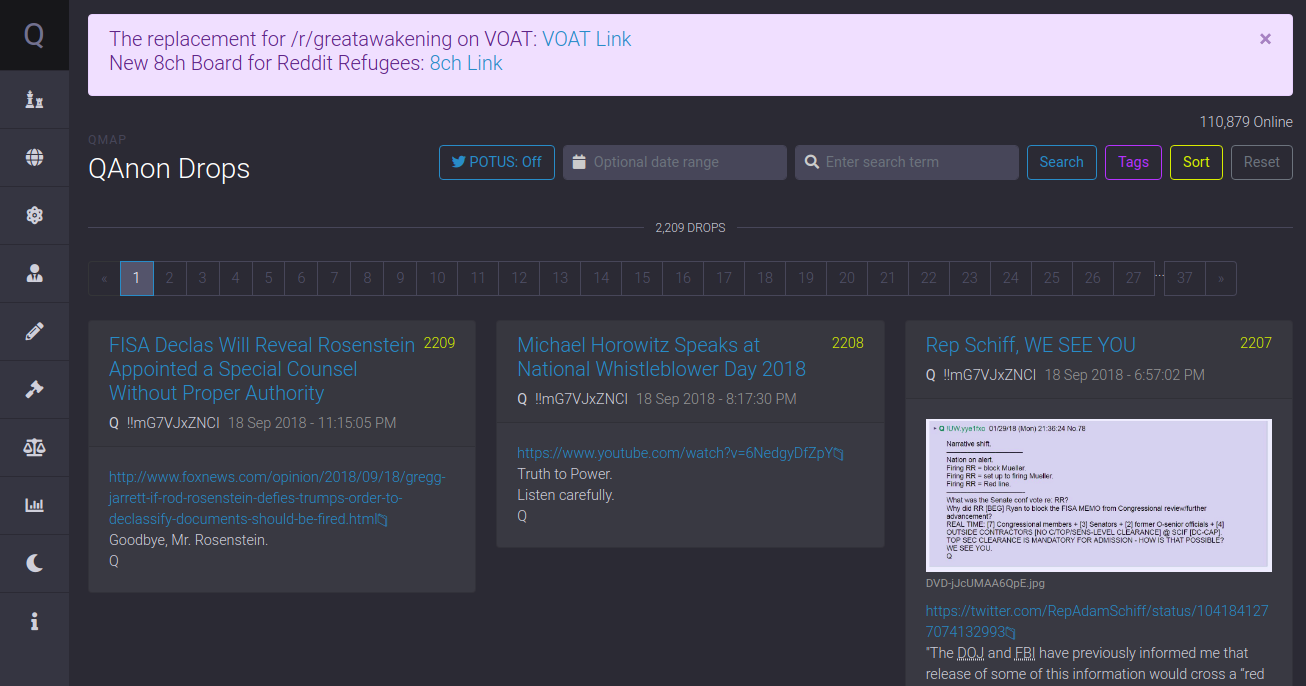 This one is a bit more full-featured.  I like it, and again, keep it as a backup.  Note that this one has some nice flashy banner news at the top.



Has anybody tried the new VOAT replacement for /r/greatawakening?
That link is:  https://voat.co/v/theawakening
There is also a link to an 8chan board for refugees:
https://8ch.net/patriotsawoken/catalog.html
I have not been to that site, but I have been to another one on 8chan – the base Q site mentioned in a Q post as being the "fountainhead":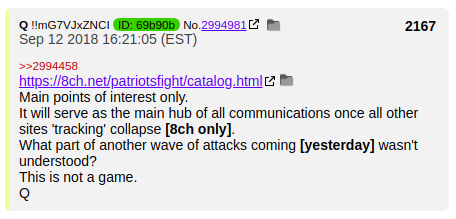 Link:  https://8ch.net/patriotsfight/catalog.html
That site is easily recognized by the "patriots fight" image: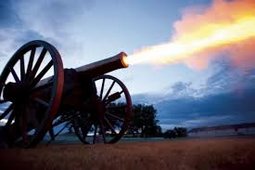 It's a bit "busy" and hard to figure out – the fresh posts seem to be at the bottom.  There is an "expand" feature that I find very useful.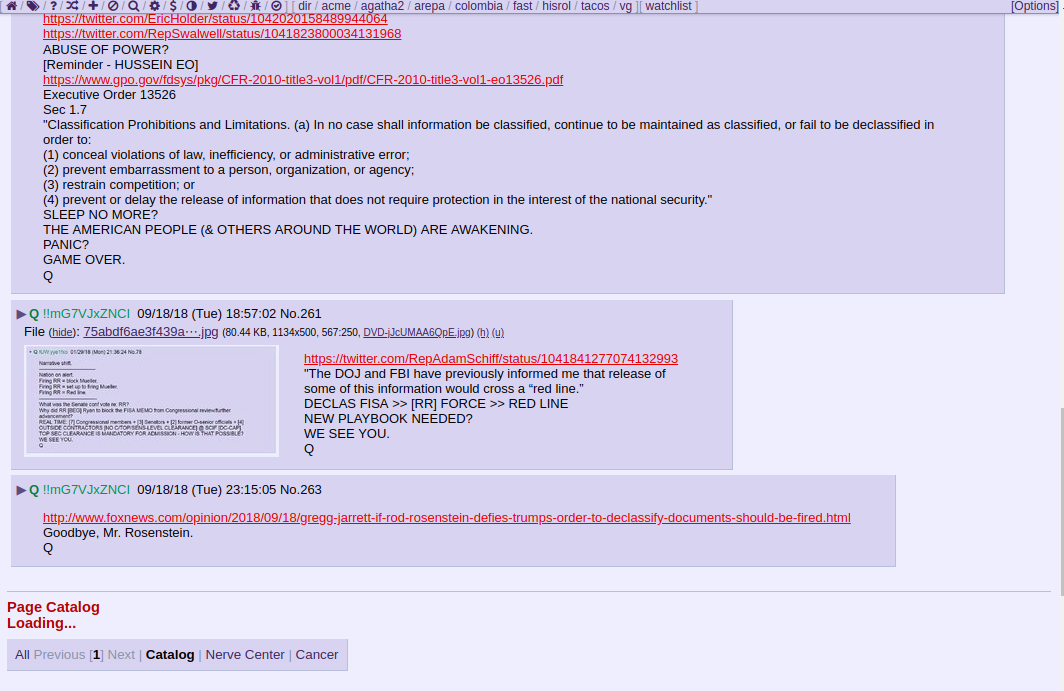 While I don't go to this one often, I make sure that I have a link to it, and that I'm PRACTICED using it, because I take Q's warning about major shutdowns to come VERY seriously.
Please feel free to add links to your favorite Q sites in the comments, and to explain why you like them.  I may try to feature more in-depth looks at some of them.  Thanks!
W