What letter comes right before Q? That would be P, as in Perry, as in Rick Perry, our Secretary of Energy.
Mind your P's and Q's, people. They explain a LOT of what is going on right now.
I want to thank our friend fleporeblog, who made a comment on Secretary Perry's energy travels HERE, for reminding me that our VSGPOTUS actually GETS the extreme importance of Energy for our nation's health, and the health of the world.
If you want MAGA for MEGA, then you need ENERGY.
I often use the Gibbs free energy equation as a deep metaphor for the importance of both energy and information, as discussed here. One way to look at that balance of energy and information is simple.
If you want to make things orderly, or to make them happen in an orderly fashion, then you need energy to burn.

Wolf Moon's MAGA Special Case of the Gibbs Free Energy Equation

I think it's crystal clear how Trump's larger vision of America and the world falls out of this.
LIFE needs ENERGY.
Shockingly, to the astute reader, it will also be clear how Obama and the rest of the Soviet and Maoist infiltrators were doing the exact opposite.  If you want disorder – and particularly SOCIAL DISORDER – cut the power.  And if you don't want to get blamed, do it slowly.  VERY slowly.
---
The introductory image of Secretary Perry was taken from the following video. That video is really worth watching, to understand the TRUMP view of energy. Understanding President Trump's view is also very helpful in understanding WHY energy is such a critical part of the Vast Left-Wing Conspiracy, a.k.a., the VLWC.
Once you see energy in the context of the VLWC, you will see in even greater and starker terms, WHY our VSGPOTUS is pursuing a policy of ENERGY REALISM, and is a TRUE proponent of an "ALL OF THE ABOVE" ENERGY POLICY.
First point – a discussion of "energy realism".
Back in the 1970's, high-level American academic conversations about energy were SANE.  We were actually capable of advanced thoughts about the future of humanity's energy economy.  The physical sciences, which DO affect the outlook on the future of various forms of energy – had things to say.  They were tough things, but they were good things.  We were sitting on the right amounts of energy sources that, if used smartly and in the proper order, civilization was assured.  PROGRESS was assured.  The path to the planet's future was assured.
America's outlook on energy was SMART. America's outlook on energy was REALISTIC. There was a clear path to the future, and it was a good one. And it was not just good for America – it was good for the whole WORLD. There was nothing dire. Nothing to be afraid of. Nothing to fear.
And THAT MOMENT was when something profoundly BAD happened to America.
President Jimmy Carter.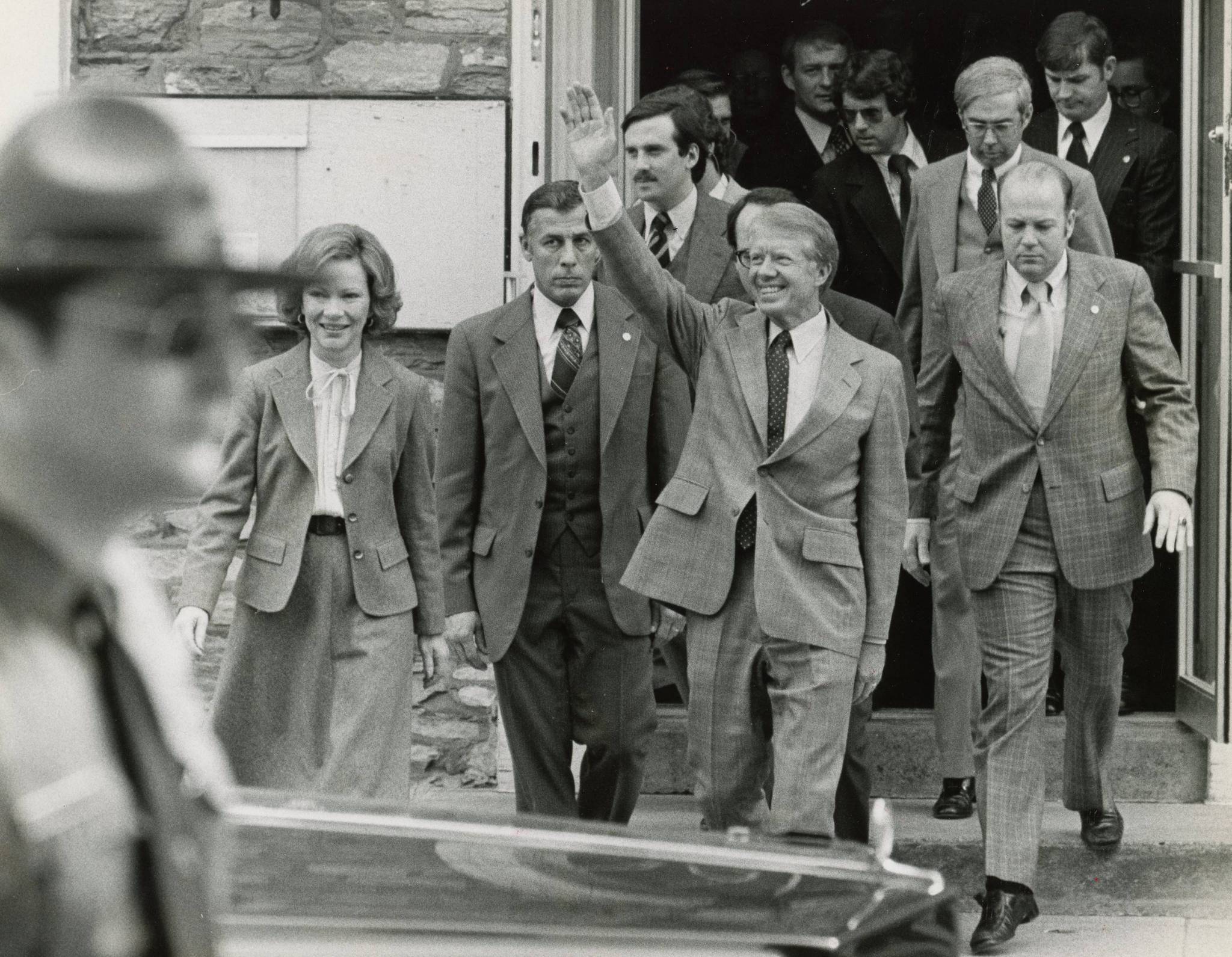 This is a picture of one of the greatest Soviet dupes of all time touring the Three Mile Island nuclear facility in the aftermath of a plant malfunction. A malfunction – not really all that bad, by the way – which began a multi-decade decline of civil nuclear power in the United States.
Look at his smile. Look at everybody else. That weird, sick feeling you are getting in your stomach right now? Watching him smile to the press like some kind of NPC? That is REAL. That was his horrible and WRONG presidency, during which a Soviet-style bureaucracy took over.
Don't look away, as Sundance always says. LOOK AT IT and know that THIS IS HISTORY.
I will have much more to say about THAT incident later, because it is my contention – after having studied the minority report of one particular nuclear expert, that the plant accident was very likely a simple but brilliant case of Soviet sabotage.  The DEAL-MAKER for Uranium One.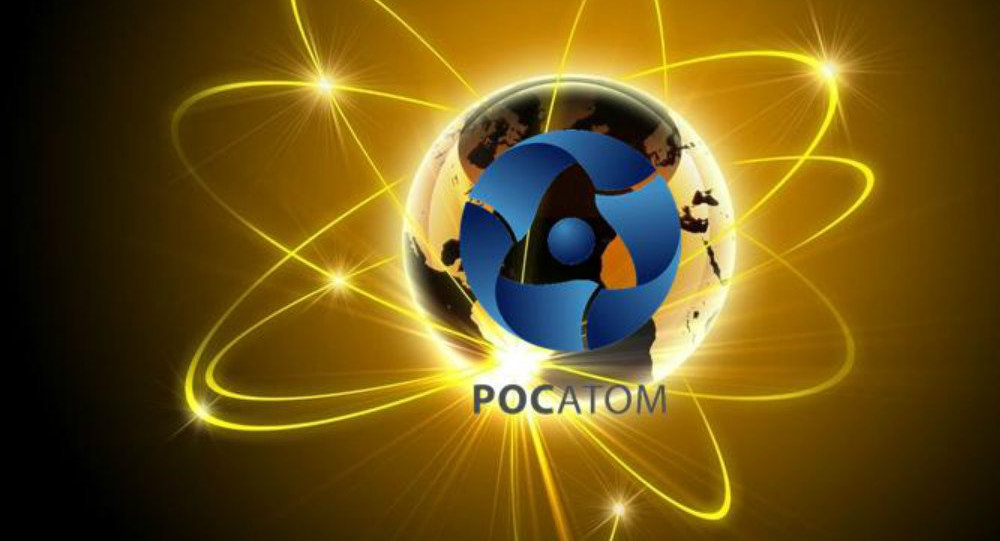 However, the thought that Tree Mile Island might have been Soviet sabotage, or at the very least that it might have been a Soviet-backed media demoralization target after a real accident, utterly unrecognized by our dupe President, was not something which I realized at the time.
Rather, my clue back then that Jimmy Carter was trouble, was in the field of chemical regulation. I was shocked when Jimmy Carter's administration began to regulate ahead of the known facts, so to speak. Worse still, he was doing it to the tune of the MEDIA and not SCIENCE. At the point where I expected deep and important cost/benefit calculations to commence, and the outcomes to be debated by society, Carter's EPA simply regulated to the cheers of the media.
Yes. THAT media.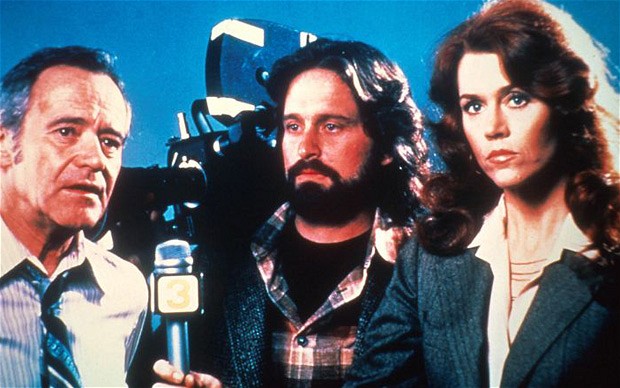 I hope you are now starting to see how LONG and how DEEPLY the fake news media and Hollywood have been helping to control us.  One might even call it….. well, whatever.
I am now able to see that Jimmy Carter helped stop the growth of civil nuclear energy in America in the same way that he "progressively" regulated chemicals without sufficient evidence or examination.  Carter was a victim of Soviet DEMORALIZATION, and under his failed leadership, his administration expressed the socialist traits of:
Fear
Uncertainty
Doubt
Scarcity
Hesitation
Panic
Distrust
Remember the "gas crisis"? Never let a crisis go to waste. Remember the 55 mile-per-hour speed limit? "Slow down and do as you are told." It's just sickening in retrospect.
Little did America realize that it was not containing Communism at all. In fact, Communism was containing America from the inside. All Communism needed was a dupe in the White House – one who would not question what their puppet media and agents of influence put before him. One who would not, by nature, push back on reality, but who would SHRINK FROM REALITY.
Meaning he would SHRINK from ENERGY REALITY.
See what I'm saying? NOW do you understand Jimmy Carter?
Once you begin to see the VLWC, you cannot unsee it.
The Soviets were AGGRESSIVE. The Soviets were WINNING – and after the KGB-CIA-spawned trap of Vietnam and subsequent cultural victory, they were winning HERE in America. It is VERY important to understand this – to accept that everything happening around us NOW is NOT an accident. ANTIFA is an OUTCOME. Not an accident.
It affects everything. Including SCIENCE and ENERGY.
Second point – "All of the Above Energy Policy".
This brings me to a second Russian Soviet presidential asset, Barack Obama.
Trump's cuddly koala, Larry Kudlow, wrote an excellent piece on the concept of an "all of the above" energy policy, back in 2012, when Obama disingenuously borrowed the term from Republicans for his reelection campaign.
Don't believe me? HERE is Forbes in 2012 MOCKING Obama's policy as "All of the Above Energy Duplicity".
I loved the graphics used in Obama's "all of the above" energy propaganda.  They were so smart.  The graphics, just like all those old tri-color Obama posters, were really quite psychologically attractive.  But they were also lies, just like the graphics for the Iran nuclear deal.
The fact is, Obama had a POWERFUL, and very stealthy energy agenda. It took me a while to figure out what it was. It was NOT "all of the above" for America. It was NOT "all of the above" for other Western countries. It WAS, rather oddly, "all of the above" for China and Russia. And it was definitely PRO-NUCLEAR for North Korea and Iran, despite allegedly being the opposite.
I think that URANIUM ONE was the final KEYSTONE in my understanding of the Obama energy enigma.  Although, I must admit, the fact that Obama's old law firm FLEECED the Keystone pipeline backers for millions of dollars over 8 years – their money spent in vain – ALSO helped me to understand what Obama and his heretofore unindicted co-conspirators were all about.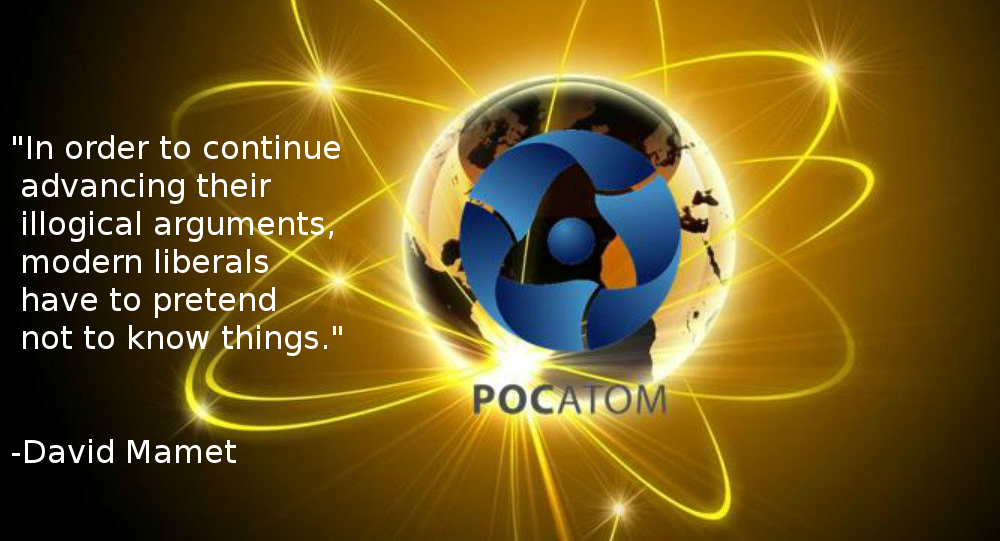 But let us talk no more of Obama's America-hating, communist-enabling lies. Let's simply end with a sign and symbol of President Trump's clear and unambiguous embrace of ALL forms of energy. An "all of the above" energy policy in REALITY.
Oh, yeah!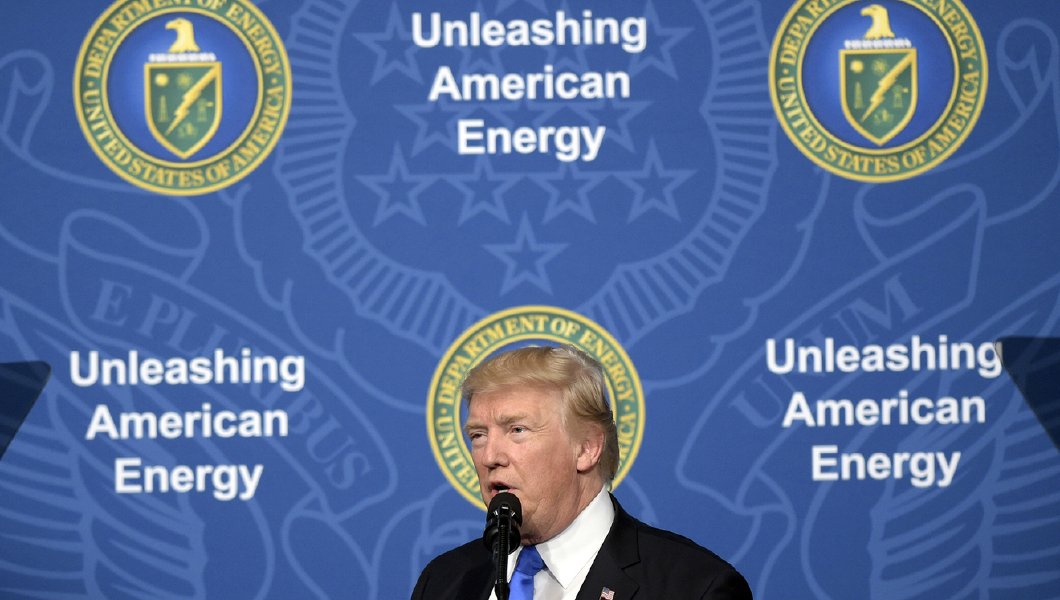 ---
The best part of Trump's Energy MAGA is that he's not waiting for the MAGA to be "finished" to begin working on MEGA.  And you can take the "E" in MEGA to be Europe or Earth, because it seems to work for BOTH.
Take a look at the foreign "gunboat" missions VSGPOTUS has sent Secretary Perry on. No bombs. No artillery. No threats. This is what gas well diplomacy looks like.
I don't know who came up with the wonderful tagline of "energy security is national security", but just the idea itself is beyond genius.  Propaganda that stinks not just of truth, but of common sense, beats all forms of "so trendy-smart it's historically dumb".  That would include ideas like:
"Climate change is a potential existential threat to the entire world if we don't do something about it."

Barack Obama
Good grief. Communist propaganda, straight out of the VLWC. I wanted to scream "Prove it!" – but the man could not even produce a valid birth certificate. Why BOTHER?
Trump, on the other hand, is a completely different matter. He's almost too smart for his own good. People in the UPPER HALF can't get him.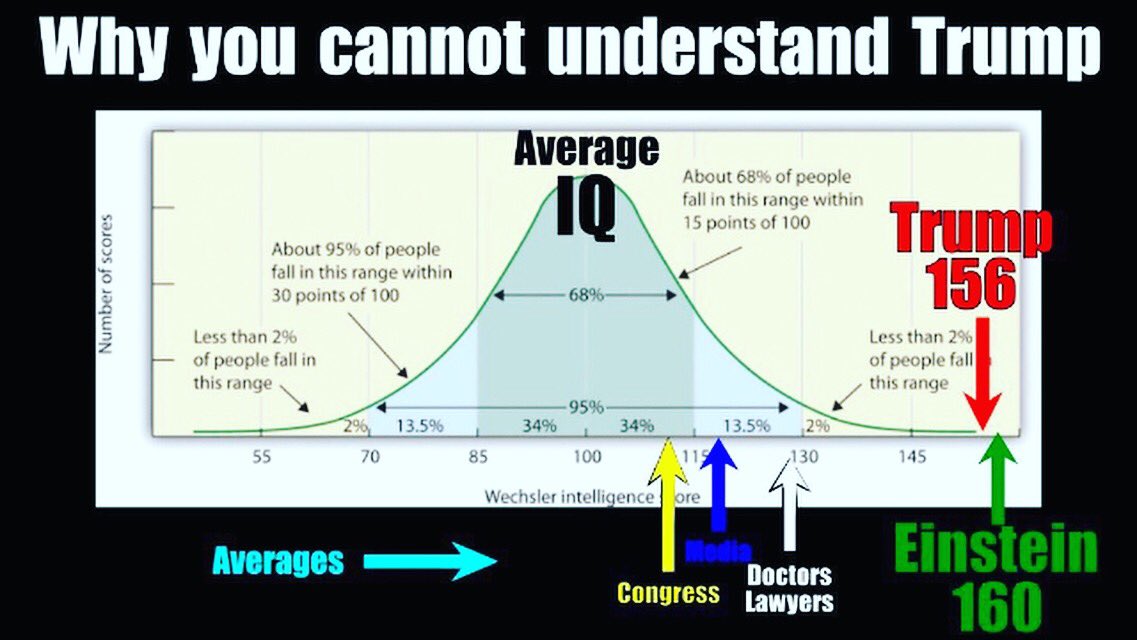 Why put MISSILES in Eastern Europe when you can put ENERGY there? Only a true genius who not only understands the geopolitical importance of energy on a purely intuitive basis, but sees exactly how it can be USED, would realize that ENERGY is the winning chess piece – not the missiles that Trump's neocon advisers inevitably reach for first.
To me, it's clear that Trump understands all the BIG PICTURE questions which are hidden from most of us. Thus, he has answers to the following "middle picture" enigmas. Or rather, I am convinced that he had answers to these things when I didn't even have the questions.
Why does Russia deniably push "green/clean" propaganda in the West while buying up uranium?
Why does red diaper YouTube propagandize AGAINST thorium energy in America?
Why does China support anti-nuclear Democrats in America while stealing, copying, and buying up nuclear technology in America?
Why did ex-communist propaganda officer Angela Merkel destroy Germany's world-leading nuclear industry?  And then buy Russian fossil fuels?  While shilling for America to pay for "climate change" remediation?
Why does Jane Fonda show up as a player in three giant "demoralizing honorable losses" for America – Vietnam, nuclear energy, and honest news reporting?
Why is the Earth clearly heading deeper into ice ages, but "global warming" is the West's sudden, immediate, and overwhelming problem?
Why did George Soros "flee" socialism, and also "hates" socialism, but yet he funds, supports, and organizes socialism?
Why do Russian scientists work on solar climate models that not only work better than Western anti-industrial "global warming" models, but predict intense short-term global cooling where buying up uranium would make sense?
Why do science organizations in America become left-political, climate activist, and globalist in orientation at the same time that their scientific output works against American industry on multiple levels, forcing jobs and even entire industries abroad? 
Why do science organizations in America become obsessed with identity politics in ways that seem designed to weaken and ultimately subordinate American science to China?
I could go on, but you get the point.  America has been chumped on energy and science for far too long.  Only somebody who is used to seeing the big picture over long periods of time will see it properly.  Our VSGPOTUS is apparently – no – DEFINITELY one of them.  He spotted AGW as a full-on HOAX when I was still hemming and hawing about the LANGUAGE of Hitlerian calls from Obama's allies to jail "climate deniers".  My GOD – the whole thing was ORWELLIAN and most of us didn't even see it.
If I had to pick a fundamental reason for Trump's genius with these things, my guess is that he sees everything in economic terms.  What Trump is certainly NOT is "penny wise, pound foolish". However, an enormous number of scientists are exactly that in terms of their own expertise – "small fact wise and big implication foolish".  And that, in a nutshell, is the reason communists were able to deceive us with the small echo chamber of climate science, rigged into a kind of disinformation laser.  [That's rather beautiful, but a topic for another time.]
Back to pennies and pounds.  An enormous amount of science is all about pennies, and thus scientists tend to be "penny wise and pound ignorant".  A few scientists get promoted to levels that discuss "pounds from pennies", but precious few ever get to thinking about "pounds versus dollars versus chromium versus thorium versus soy futures versus labor laws versus immigration".
Trump, apparently, had to do this sort of thing routinely, because he's simply too good at it to not have PRACTICED.
The thing that gets me, however, is WHY on Earth people are still opposing Trump. Let's take energy – again. The Democrats have come up with an INGENIOUS trick to get around Trump's change in the energy economy. Check this out:
This is rather sneaky.  The Communist Democrats are INTERCEPTING our energy purchases between the energy consumer and the energy producer, by claiming that local (city, county, etc.) energy deals will bring lower prices.  BUT watch the wording VERY carefully – the "negotiate better prices" is always accompanied by language regarding "green energy", "clean energy", or both.
You know what that means – right?  This is how the scam works.  Let's say I can negotiate for a dollar less in some unit of energy, but it's mostly energy from new coal or gas plants.  Alternatively, I can negotiate for 80 cents less if it's coming from nuclear.  But if it's wind, solar, and hydro, we can only get 15 cents less.  Guess what?  You're getting 15 cents less "because the ballot measure said both lower price and clean/green."  
See how that works?  They are still PICKING WINNERS – they're just using your pwnable city council or county board to do it.  It's SOLYNDRA all over again, but this time it's HIDDEN.  You wonder why you're not saving money on your utility bills, when people in other cities are.  Well, guess what.  You got chumped by your local communists, and yet you live in Flyover Country.
Yeah. They are STILL trying to stop Trump.
But that's OK.  Because you never know who serves at the pleasure of the President, or what kind of patriot fan base they might have, out there in America, helping to make America, and maybe even the world, great again. 😉 😎 😀