It's been a long time (July 30, 2017) since I published an article on my other blog – which almost nobody read, mind you – that actually had somebody STAKING OUT MY HOUSE.
Yes – there were 7 likes, 31 comments, and the NEIGHBORS called the cops on the guy.
And then there was the other guy. That was not nice. Actually more dangerous than I realized at the time.
Like I said, this is NOT A GAME.
Just look at my header image and you can see why I rattled some cages.
Trump – The Information Trust-Buster
All of this was in the SHADOW of Steve Bannon publicly stating – to the horror of Silicon Valley – that it might have to be regulated under anti-trust to control the CENSORSHIP which was clearly ramping up.
Remember also – THIS was before a variety of desperate communist/media moves against our VSGPOTUS, and the (in my opinion) MILITARY RESPONSE to the Las Vegas massacre.
Charlottesville, August 11-12, 2017
Las Vegas, October 1, 2017
QAnon First Probable Post, Oct 28, 2017
MBS Saudi Purge, November 4, 2017
The exact relationship of these events is unknown, but it is clear that 2017 was a time of some kind of internal, government-level warfare in the United States, as the forces loyal to Hillary Clinton attempted to oust President Trump, using a combination of:
lawfare
leaks
violent staged events
intimidation and threats against supporters of Trump
media coercion
social media suppression
This thing was WAY more than just a WITCH-HUNT, in my opinion. The Witch-Hunt (which our VSGPOTUS ultimately cornered into submission, IMO – in large part because of his INNOCENCE)….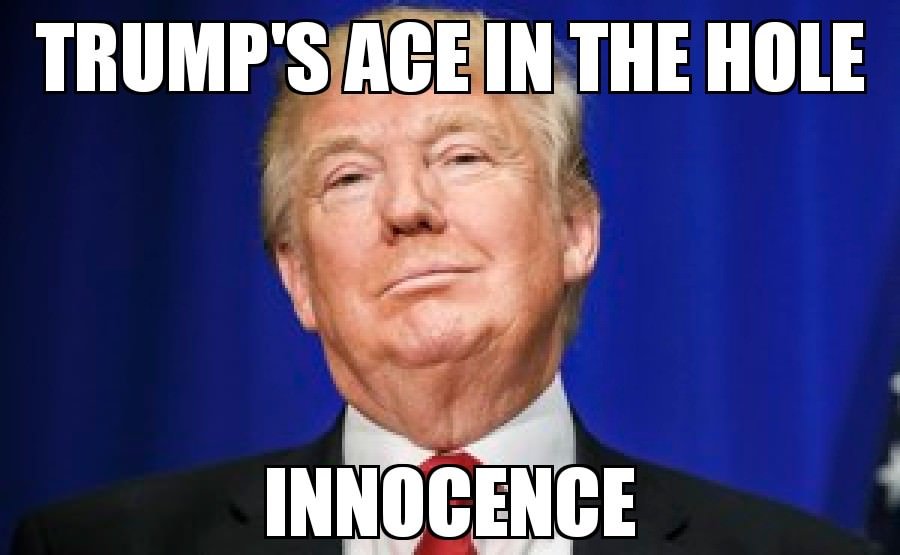 ….was just a small part of the WAR AGAINST TRUMP.
---
Why am I stating all this stuff? Because it is BACKGROUND for the DEPLOYMENT of the….
Q Psy-Op
….which we are all following now. It is my personal opinion that the Q project was a long time in the making, but was deployed post-haste after Las Vegas because of the intense level of crisis which this event represented to the nation, if not the world. Alternatively, Las Vegas may have been meant to PREEMPT the deployment of Q. All of this is very fuzzy, buried in the shadows of the hidden world of hidden strategies. But – IMO – the two events were clearly related by CONFLICT.
NOW – understanding the SERIOUSNESS of the social media war in support of "the Hillary Faction", because of related events, I believe you all can properly appreciate what QAnon chronicler PAUL SERRAN is talking about in THIS great article, spotted and suggested by our own PhoenixRising: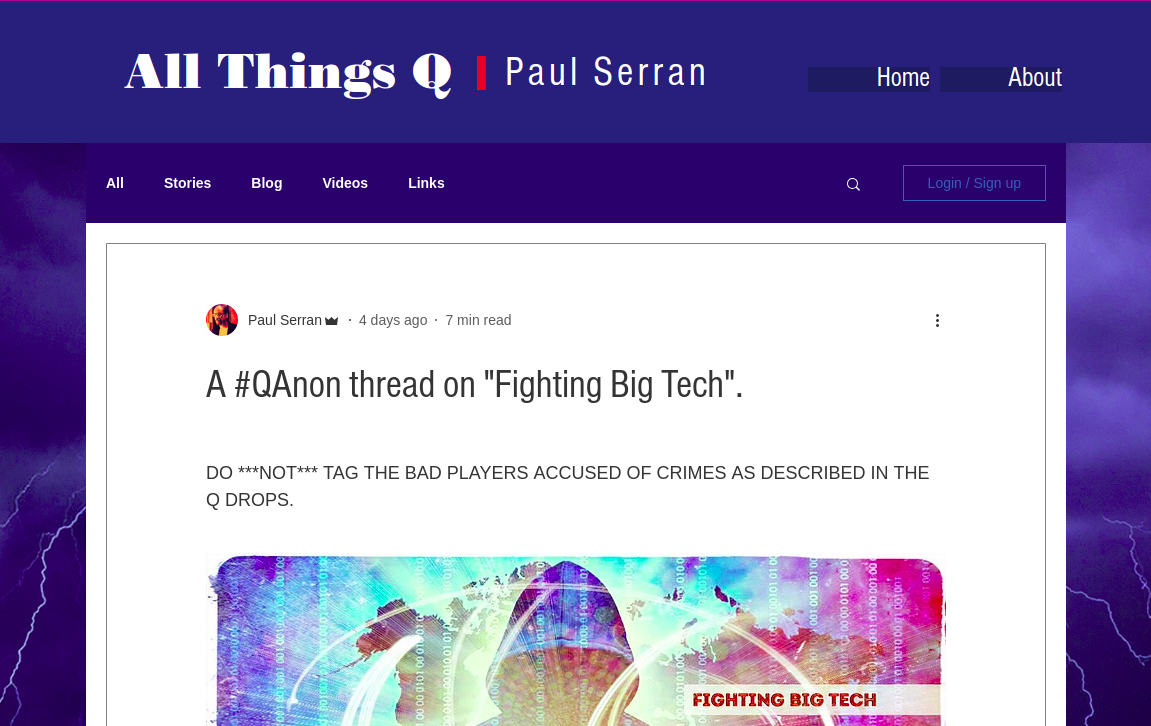 https://ppserran.wixsite.com/allthingsq/all/a-qanon-thread-on-fighting-big-tech
I'm not going to copy any of the article here, but I will instead describe what it is and why you need to read it.
The Q team (basically representing .mil / NSA) has been in a continuous taunt-battle with the forces in control of American social media – or as I like to call them, "socialist media". Much of this is psy-ops, mind games, disinformation, information as disinformation, and "controlling the opposition", but in the process, it sheds a lot of light on these things, and more:
what goes on in socialist media
who socialist media works for and supports
how socialist media is used to control us
what is going to happen to socialist media (loss of control)
what is happening to us as a function of that change (many things)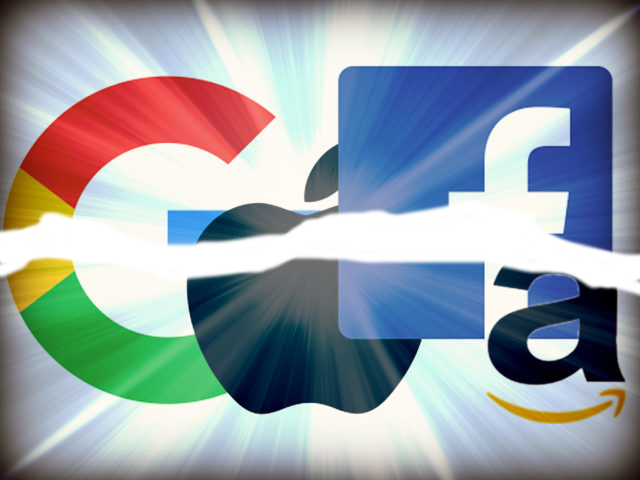 SO – don't expect a nice, obvious chronology here, on first glance. This is like American Civil War history. It's all a blur until you follow the generals, follow the strategies, and fill in a LOT of history.
Nevertheless, it's a very good read – easy to follow – and maybe more than once. Paul breaks out VERY CLEARLY what each of the Q drops about BIG TECH actually means. You will begin to understand the BATTLES, so that you can understand the WAR.
So read all about it – the FIGHT AGAINST BIG TECH.
https://ppserran.wixsite.com/allthingsq/all/a-qanon-thread-on-fighting-big-tech
W