This FUNTASTIC FRIDAY WRAP UP open thread is VERY OPEN – a place for everybody to post whatever they feel they would like to tell the White Hats, and the rest of the MAGA world.
You can say what you want, comment on what other people said, and so on. Free Speech is practiced here.
ENJOY IT.
Use it or lose it. Keep it SOMEWHAT civil. They tried to FORCE fake Orwellian civility on us. In response, we CHOOSE true civility to defend our precious 1ST AMENDMENT FREEDOM from THEM.
Our rules began with the civility of the Old Treehouse, later to become the Wolverinian Empire, and one might say that we have RESTORED THE OLD REPUBLIC – the early high-interaction model of the Treehouse – except of course that Q discussion is not only allowed but encouraged, and speech is considerably freer in other ways. Please feel free to argue and disagree with the board owner, as nicely as possible.
Please also consider the Important Guidelines, outlined here in the January 1st open thread. Let's not give the odious and vile Internet Censors any REASONABLE reason to shut down this precious haven.
---
PLEASE….Remember to KEEP PRESIDENT TRUMP IN PRAYER.
WE ARE PRAYING FOR HIM!!
Our movement
Is about replacing
A failed
And CORRUPT
Political establishment
With a new government controlled
By you, the American People.
Candidate Donald J. Trump
---
Also consider Wheatie's Rules:
No food fights.
No running with scissors.
If you bring snacks, bring enough for everyone.
---
Yep…what goes up must come down…unless, of course, it's the smoke from the smoldering rubble of the Obama administration's coup attempt against our President. Here's another amusing fact…
Make a good landing and no one says a word. At the gate the cockpit door is wide open and people just walk past in their rush to get off the plane. BUT…set it down "with authority"…like you actually WANT to do with a 30 knot gusting to 50 knot, 90 degree crosswind…or hey, you're just having an off day…and suddenly every person ISN'T in a rush and wants to stop at the door to pretend they're Jerry Seinfeld.
"Nice crash there, Chuck Yeager. Did they teach you how to land before you got here or are you learning on the job?" Or my personal favorite after years of hearing this stuff…"Hey Crash, do I get a new pair of underwear to go with that landing?"
There are times when we know just how Rodney felt….no respect!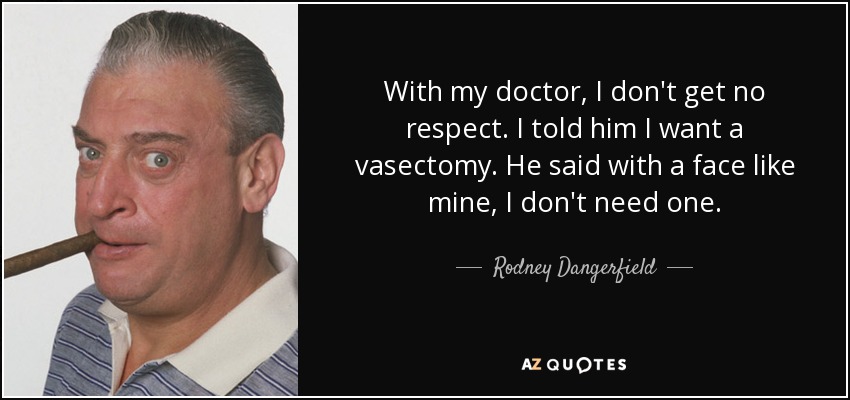 HELLO again all you amazing, patriotic, MAGA-loving, utterly deplorable Wolf den-izens! Welcome to another Friday edition of the weekly wrap-up. Can I just say….wow. Last weekend and into Monday I was thinking "gee it's kinda slow", but boy has it kicked into high gear as the week has gone on!
As always, we've got a LOT in store for your review, rememberance, and bookmarking from the week that was, so let's dive on in!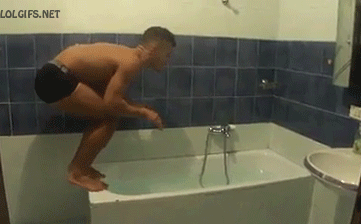 .
As we have now gained a month's worth of experience writing this Weekly Wrapup one thing leaps out in terms of learning, and here it is: sometimes, indeed more often than not, some news item, meme, article, or cartoon captures the entire week's worth of events. But it comes out early in the week and just ages REALLY well. And this week is no exception.
So, without further ado, we lead off with a cartoon by the genius Antonio Branco which came out last Friday or Saturday…followed by an article by the inimitable Conrad Black. Trust me, you don't want to miss Black's piece (link below Branco, thanks to PHC!). Consider these a 1-2 punch that goes together like ham and swiss, bread and butter, or Hillary and "Lock her up!". (Drat! Foiled by Wolf's OP this AM! -Ed.)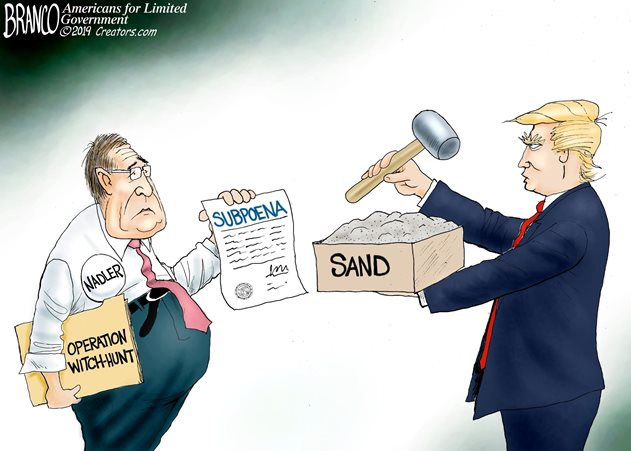 https://www.msn.com/en-us/news/opinion/for-democrats-the-partys-over/ar-AABKzyO?ocid=spartanntp
Next up….this spot speaks for itself….we hereby subtitle it: "MAKE THEM CRY AGAIN!" 😭😱😭
Before it's all said and done we're gonna have a new US bill…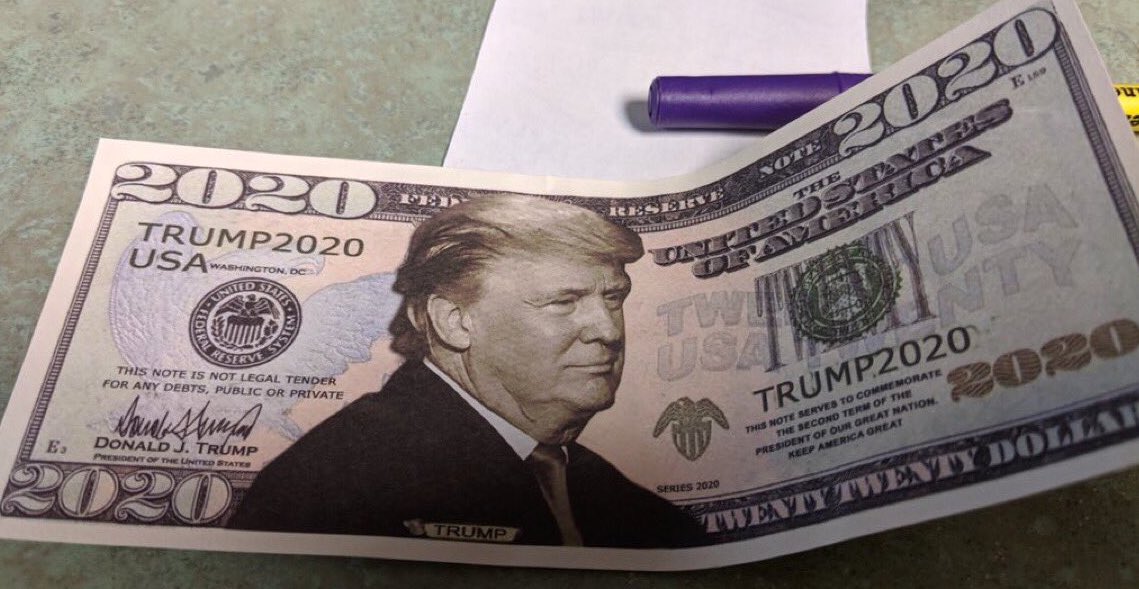 .
And now a memo from our very own prowling Alpha Wolf…
wolfmoon1776 May 18, 2019 at 23:32 wrote:
"Great thread! Well worth reading."
https://threadreaderapp.com/thread/1129854421762883584.html
.
POTUS reminds us of ONE reason why we love him SO MUCH…here he is addressing the National Association of Realtors annual Expo…..LISTEN to that crowd's reaction!
"It's bullshit." Yep, democraps spew more BS than a herd of cows at an Ex-lax convention….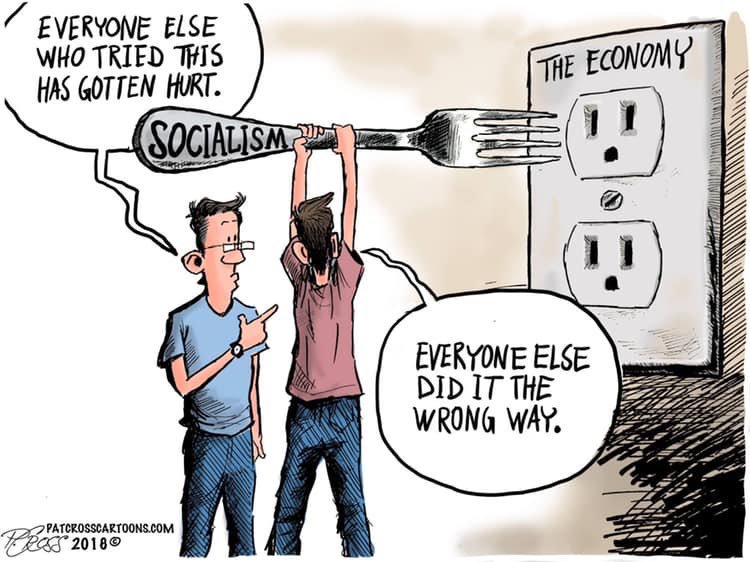 Speaking of PDJT….here's yet ANOTHER dagger into the heart of the coupist plot…this one just rips the mask off the whole affair…

Last week you might recall that Jerrah Fat Boy Naaaaaadler and the democrat clown posse on the House Judiciary Committee voted in committee to hold the AG in contempt….playing right into the AG's hands….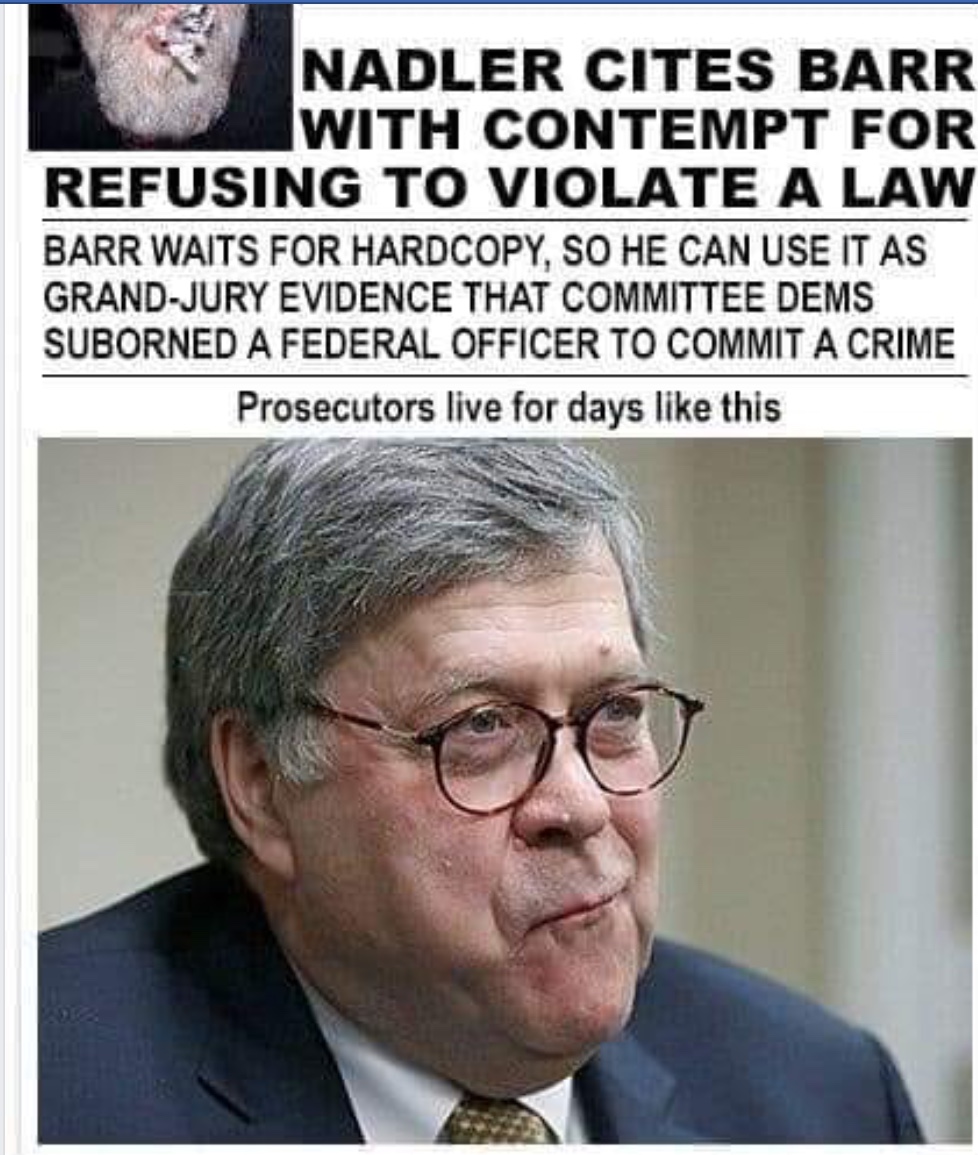 Indeed, an exclusive interview with AG Barr aired on Fox last Friday AM RELATED to all of this and boy was it a DOOZY! If you missed it, here it is…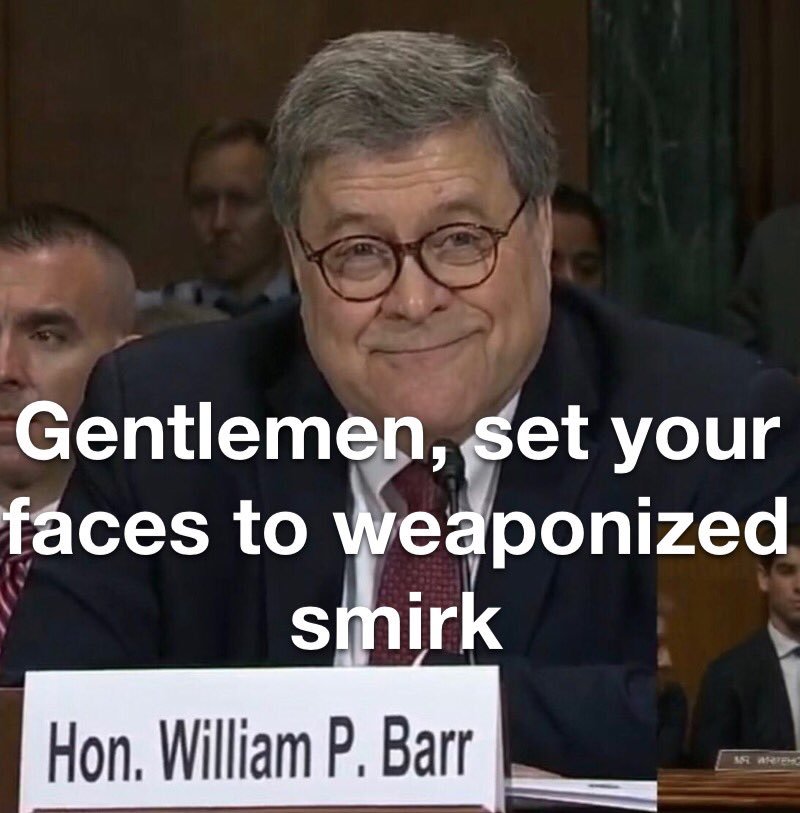 Jack Posobiec summarizes things quite well, as usual…
The democrats are OBVIOUSLY terrified of the AG….and not without good reason…..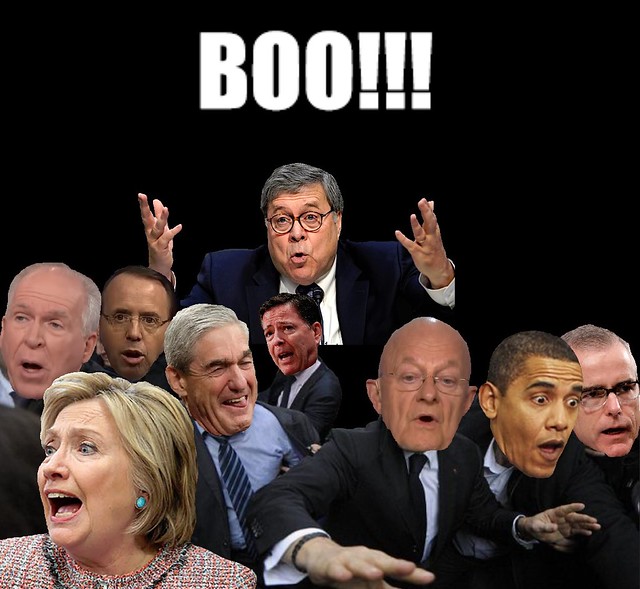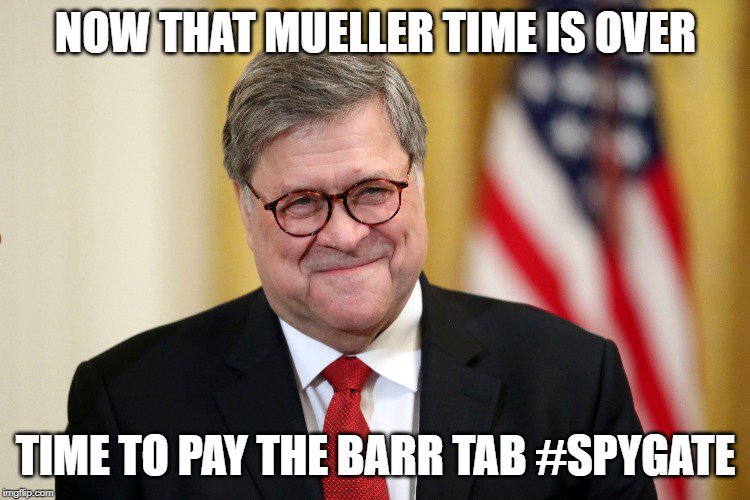 Interestingly, former FIB director Comey just can't keep his mouth shut. He knows what is coming and made a pathetic (typically leftist) attempt to sound like a victim this week…
Allow us to translate this ridiculous pablum for you…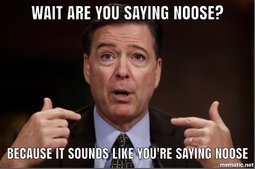 To which we respond….and we think we can confidently speak for literally tens of millions of our fellow Americans…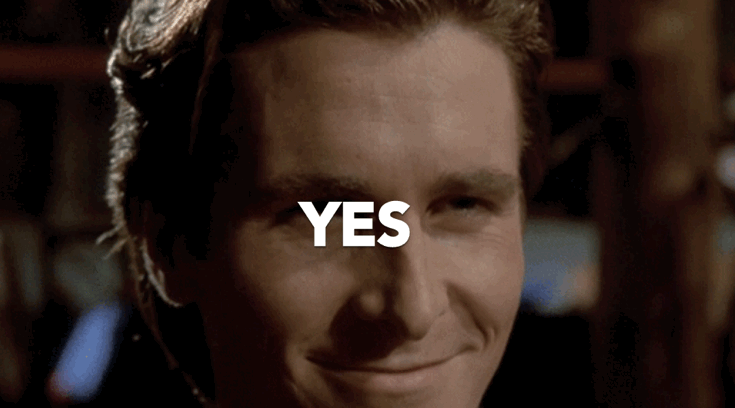 Meanwhile, as Fox News reported, a dispute has erupted over whether the fired James Comey or former C_A head clown John Brennan pushed for the faulty Steele dossier to be included in the intelligence community (IC) assessment regarding Russian meddling. In a recent interview with the Fox News Channel, former House Oversight Committee Chairman Trey Gowdy (R-SC) suggested: "Whoever is looking into this, tell them to look into emails" between Comey and Brennan from December 2016 while implying it was Brennan. 😎😎😎
Speaking of the former head clown of the C_A, you might recall that after AG Barr revealed that there was no collusion found in the Mueller Reports conclusions, Brennan said…
"I don't know if I received bad information, but I think I suspected there was more than there actually was," the former agency's head Bozo told MSNBC's Morning Joe of Mueller's findings. "I am relieved that it's been determined there was not a criminal conspiracy with the Russian government over our election," he added. "I think that is good news for the country."
Well, that was BEFORE the President used this nimrod's words against him. Here is his latest tweet in response to POTUS…with a nice rejoinder by Papa D….
You know these guys be like….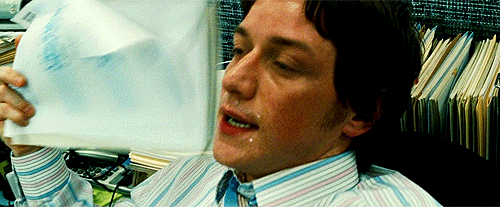 Even more telling may be the silence from what once was (?) the world's biggest loudmouth narcissist…
If you are keeping score at home (and who isn't unless they are liberal?) allow us to provide you with this HANDY DANDY ROSTER of just a part of the cast of characters in this sordid tale and their current status inside the gov't….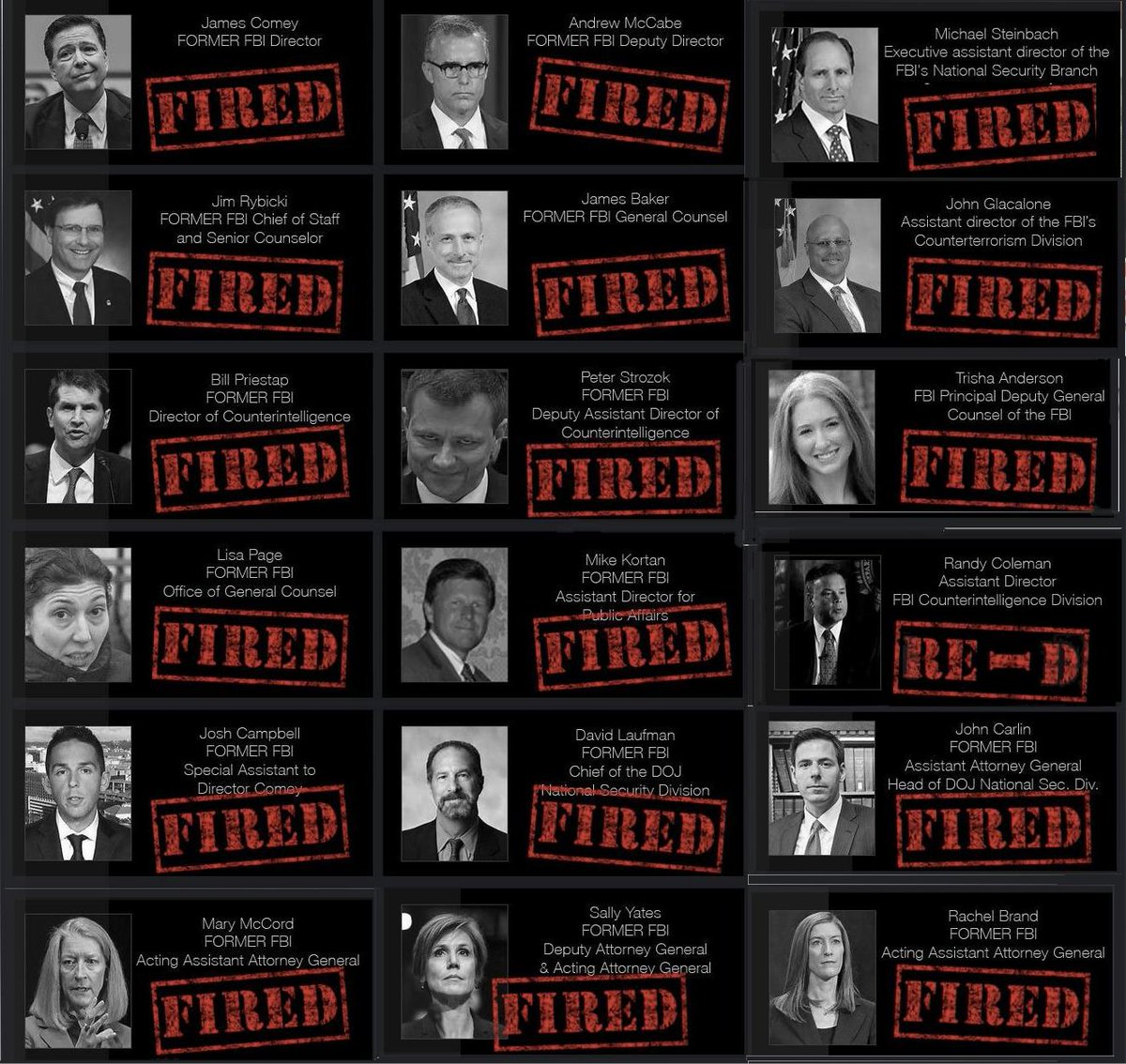 Then there is this little tidbit that dropped like Rosie O'Donnell into a gallon of ice cream (ie. to no one's surprise)…..
To which we can only say, "HA HA!! And they STILL came up short!!" 😂
You just CANNOT make this schiff up, people. It's unpossumable!
Yessiree folks, today's democrats and their ideological fellow travelers in DC remind us of that stalwart of law and order…always in HOT pursuit of the Bandit…Sheriff Buford T. Justice and his idiot son Junior…
Moving on…
We'd be remiss if we didn't give honorable mention to this past Saturday's National Armed Forces Day. With all sincerity and gratitude to some of our nation's finest…so many that are members of our own families….
Last week we said that a video like this next one (below) is always deserving of a spot in this space and this week we give 5 full hearts for this submission by Kea (below)….❤️❤️❤️❤️❤️
We just LOVE that soooo much. Look how mama duck was talking to her ducklings as they came out of the helmet,"There you all are! I've been worried sick!" and to the ff's "Thank you thank you thank you!!" ❤️ JOY!! 😍
At risk of wearing out this already well worn meme (but it's so true)…..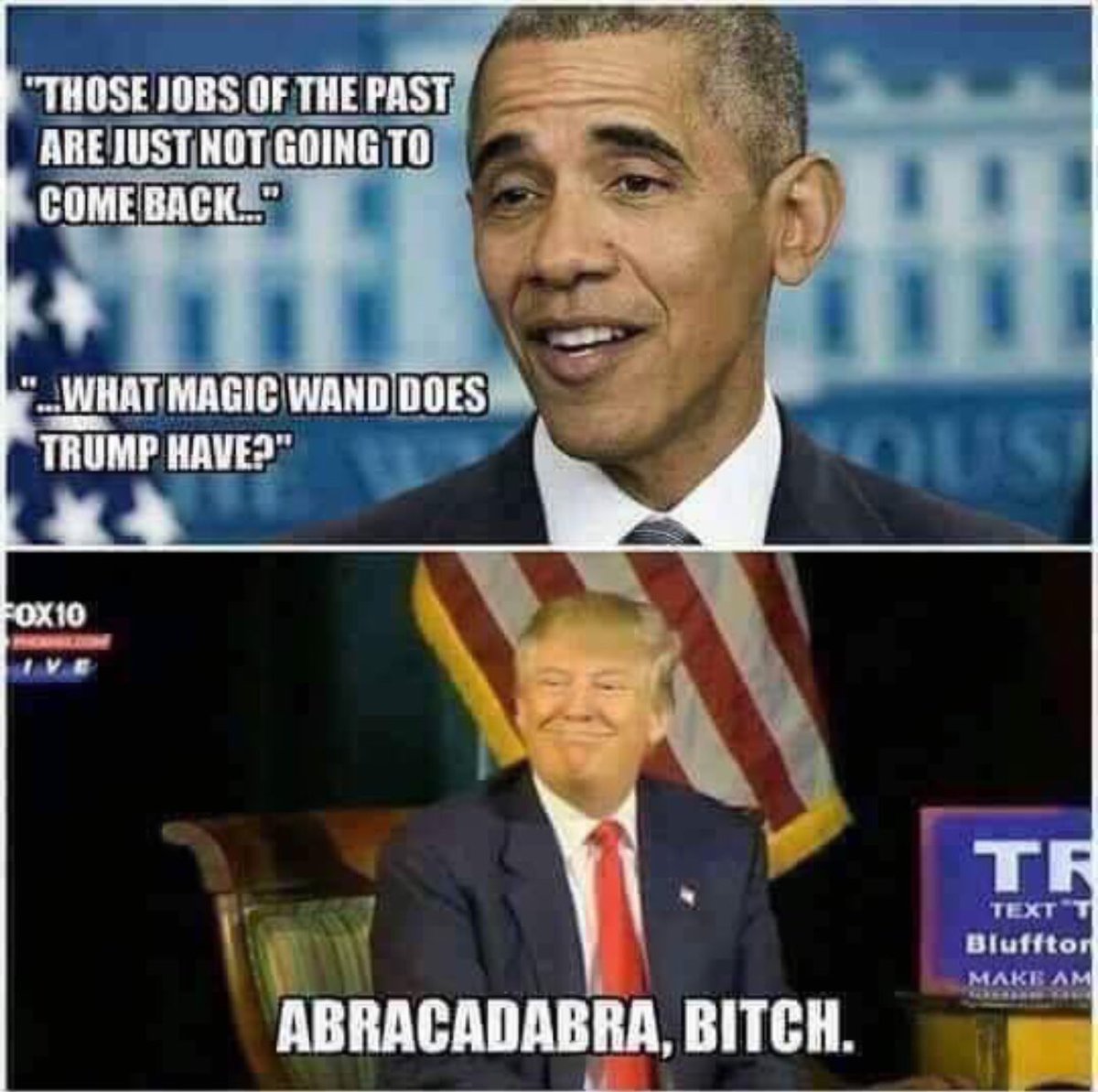 …..plenty of news to pick from these days, but how about this LATEST news…..?!
Toolmaker Stanley Black & Decker brings new plant and hundreds of jobs to North Fort Worth
(Dallas) Tool maker Stanley Black & Decker is expanding its U.S. manufacturing operations with a **new plant** in North Fort Worth.
The iconic American company is putting a 425,000-square-foot manufacturing plant with 500 full-time jobs in the AllianceTexas development near Interstate 35W.
The plant will open late next year, producing a variety of Craftsman brand mechanics tools, including sockets, ratchets and wrenches.
https://www.dallasnews.com/business/real-estate/2019/05/15/tool-maker-stanley-black-decker-brings-new-plant-hundreds-jobs-north-fort-worth's
A photograph was leaked of the former President, taken after he heard this latest news….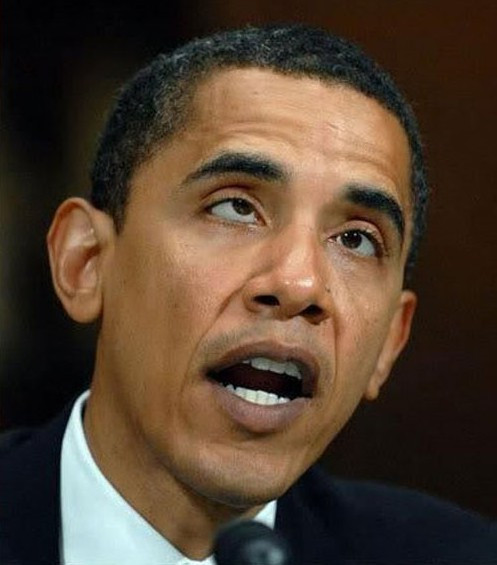 Meanwhile…..HOLY COW…..have you been following what's happening overseas??? We are confident you, our dear readers, remember this unforgettable moment….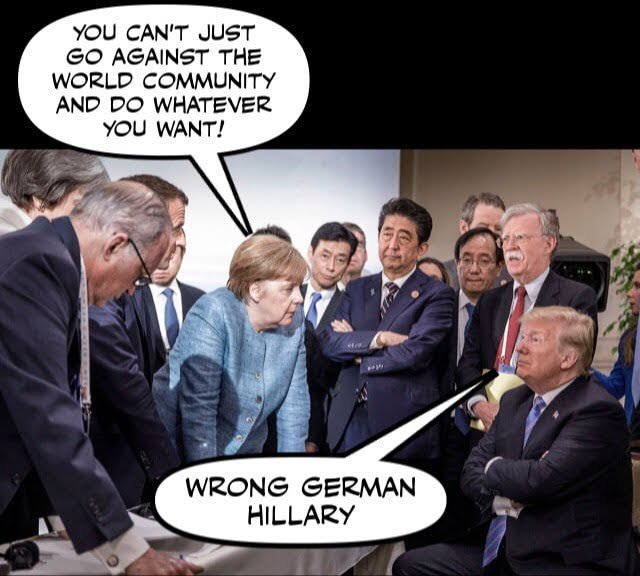 Well, hold onto your knickers, because….
Angela Merkel says the postwar world order is over and calls for Europe to stand up to China, Russia, and the US
https://www.businessinsider.com/angela-merkel-europe-should-unite-against-china-russia-and-the-us-2019-5
JoeM gives us the breakdown….
Meanwhile, political anarchy has broken out in the UK as Theresa May fumbles from dumb to dumber and beyond. It's almost too much to add to this space, but we'll mention two things.
May has supposedly opened the door for a 2nd referendum vote, and of this writing is now on the verge of resigning due to the resultant fallout. AND…
The newly formed BREXIT PARTY…led by Nigel Farage… is now leading in the UK polls by

more

than the Tories AND Labor parties COMBINED ahead of the all important EU elections this weekend!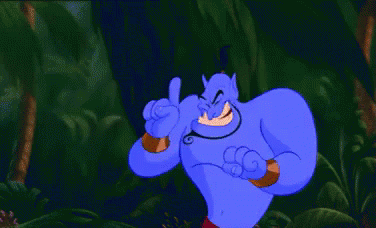 Look folks, WE…the MAGA party…have started a GLOBAL REVOLUTION that is sweeping the world. And WE can PROVE it!! But first, an explanation from an alternative voice….
…..DAMMIT LISTEN TO THIS MAN…..!!
Want PROOF?
HERE is the latest PROOF…some thundah from down undah…😁
The Australian election was held today; voting is compulsory as everyone over the age 18 is required to vote; turnout was greater than 95%… and all the media and pollsters are stunned, shocked, jaws-agape, as the conservative coalition has received a stunning, unexpected, unanticipated victory.
Australian Prime Minister Scott Morrison has won the election. And yes, the 2019 media in Australia look identical to media in the U.S. circa November 2016.
LISTEN TO THIS QUICK SUMMARY….👍😁
MAGA IS KICKING ASS AND TAKING NAMES!!
More proof….
As Flep wrote today…
"The Globalists are pissed because they know that their Utopian Dream is about to be burned to the ground." – Fleporblog
Let there be no doubt….
Shoot….it's gone so VIRAL even horse racing is getting into the act!!
LISTEN to this (turn your speakers up)…..😉
More than a second…..off a 29 year track record!! 😮😎😮

And btw…."Hand ridden down the stretch" means the jockey urges a horse with the hands and arms without using the whip (something leftists couldn't understand even if you wrote "Captialism For Dummies" and gave them an illustrated copy with pictures for children).
Folks, we have to go almost all the way back to the Reagan administration when that track record was last set.
ARE YOU PICKING UP WHAT WE'RE LAYING DOWN FOR YOU HERE?!? 😀😮😀
This is global. This is worldwide!! WE CANNOT BE STOPPED!! THE WORLD HAS NEVER WITNESSED POLITICAL MOMENTUM LIKE WHAT PRESIDENT TRUMP AND WE…HIS SUPPORTERS….HAVE UNLEASHED.
THIS HAS NEVER HAPPENED BEFORE!! EVER!!
Ahhhh….but you can hear the Eeyore's whine, can't you? "B…b…b…but what about Big Tech and their censorship?? They'll stop all this."
Think so, eh? Allow us to give them a clue….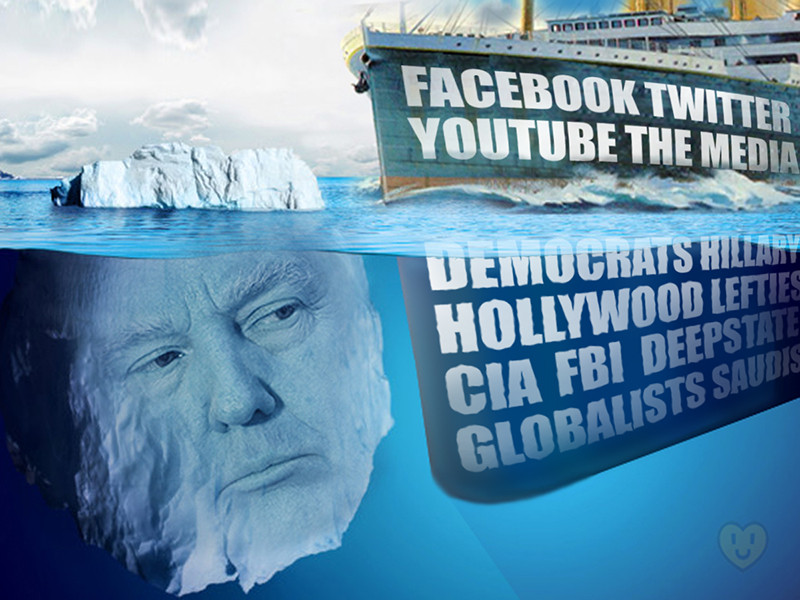 Back here in the good ol' US of Apple pie, some new info is coming to light that is worth watching closely.
Do y'all remember back when Mad Maxine Sewer Waters said this?
Was she referring to THIS?? We think so.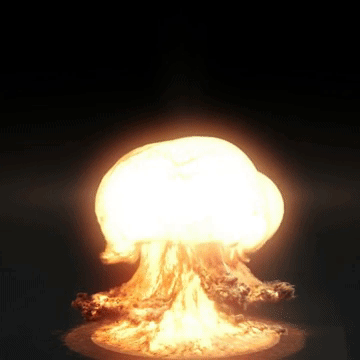 Why the nuke gif? Hmmm.
What if the "MUH Russia" *get Trump* "coup" scheme was REALLY a C_A CYA operation to HIDE what the Obama administration had been doing for 8 years….SPY ON ALL AMERICANS….INDIVIDUALLY?
Think about that level of coercion and potential blackmail, and you know why it is HIGHLY ILLEGAL by federal laws already on the books.
Remember….Q said they won't be able to walk the streets when all is made known to the public.
Here's another question, with a preface. Recall, if you will, the shocked surprise we all had when Chief Justice John Roberts ruled that the individual mandate in Obamacare was Constitutional in June of 2012, when he had been signaling all along that he was going to rule it against it. Everyone was surprised, including the political left! Well….
Did Obama use the HAMR program to spy on Roberts and subsequently blackmail (coerce) him with some bit of information to make that ruling?? Something about his family, perhaps? We're asking for 63 million Trump voters.
But let's not get ahead of ourselves. There will be plenty more coming out about that in the months to come, we can be certain.
Meanwhile, we were HIGHLY amused and enthused by Dagen McDowell this week and we think you will be too. After all, we ALWAYS enjoy it when this smarmy shill gets biotch slapped. Have a look…
As Harry Lime posted, "Juan is not real. He is the definition of an NPC."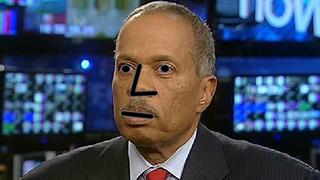 Also last week we shared the news that democrats have become so desperate in their war FOR abortion that they are now calling for a sex boycott! Really! 😂😁😂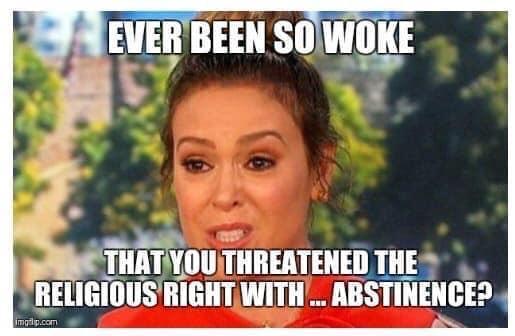 Can't make this up, folks. Unpossible. We keep telling ya!
Finally, what would this Weekly Wrap be without touching base with our favorite leading democrat candidate, Gropy Joe McCreeperton?
This past week, his own wife introduced him to this crowd of about a few tens of people (most are behind him for visuals to make it appear like some massive crowd)….and then she turned to give him a hug….and had to disengage herself from him!
Yes, this is his WIFE! Does anything more need be said??
Wrapping up this Weekly Wrapup are a few last minute chuckles for ya in the form of some actual news headlines this past week….

Michael Avenatti Newly Charged with Stealing Money from Former Client Stormy Daniels 😁
.
.
…..annnnnnnnnnnnd…..
(drum roll, please)
.
.
.
.
.
.
.
.
.
You gotta read the replies to this tweet. EPIC.
Whew! WHAT A WEEK.
And this was just some of it. The drama in the UK…and with the EU election this weekend…could encompass this whole space. We can only hope you are keeping up with the daily news through Fleporblog's Daily News threads, and of course this Wrap Up would not be possible without the contributions of you, dear readers, in the form of your posts throughout the week. THIS IS A WOLF-PACK EFFORT! 😉
So with that all said, and as we like to do, it's now time to send you off into the weekend with some tunage we hope you will find entertaining and perhaps reflective of both what has happened to date (to the left in general) and what is to come (for all the folks mentioned above in this week's Wrap Up).
PhoenixRising selected this week's tune and it's a dilly!
We love it for two reasons. First, because it comes from one of our beloved home state legends and, second, because nothing is finer than using a democrat's words against other democrats!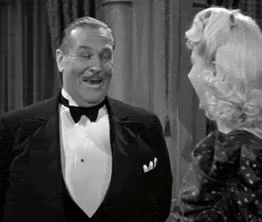 From Wikipedia….
He was born in Abbott, Texas, on April 29, 1933, the son of Myrle Marie (née Greenhaw) and Ira Doyle (last name intentionally left blank). His birth was incorrectly recorded by Dr. F. D. Sims as April 30. He was named by his cousin Mildred, who also chose Hugh as his middle name, in honor of her recently deceased younger brother. He traces his genealogy to the American Revolutionary War, in which his ancestor John (same last name) served as a major. His parents moved to Texas from Arkansas in 1929 to look for work. His grandfather, William, worked as a blacksmith, while his father worked as a mechanic. His mother left soon after he was born, and his father remarried and also moved away, leaving him and his sister to be raised by their grandparents, who taught singing back in Arkansas and started their grandchildren at an early age. His grandfather bought him a guitar when he was six, and taught him a few chords, and he sang gospel songs in the local church alongside his sister. He wrote his first song at age seven, and when he was nine, he played guitar for local band Bohemian Polka. During the summer, the family picked cotton alongside other Abbott residents. He disliked picking cotton, so he earned money by singing in dance halls, taverns, and honky tonks from age 13, which he continued through high school. His musical influences were Hank Williams, Bob Wills, Lefty Frizzell, Ray Price, Ernest Tubb, Hank Snow, Django Reinhardt, Frank Sinatra, and Louis Armstrong.
This is most definitely NOT one of his greatest hits, but we think you will agree it's a perfect choice for the times at hand.
That all said…and as always… we now invite you to kick back, relax, and enjoy today's flight. Please take good care, God bless you, have a MAGAtastic weekend, and see you all again for another Weekly Wrap Up next week! 👍
The "FASTEN YOUR SEATBELT" sign is now ON!
.