This ROCKTOBER [08] [PLACEHOLDER] TUESDAY open thread is VERY OPEN – a place for everybody to post whatever they feel they would like to tell the White Hats, and the rest of the MAGA / KAG! / KMAG world (KMAG being a bit of both MAGA and KAG!).
---
---
You can say what you want, comment on what other people said, and so on.
Free Speech is practiced here. ENJOY IT. Use it or lose it.
Keep it SOMEWHAT civil. They tried to FORCE fake Orwellian civility on us. In response, we CHOOSE true civility to defend our precious FREEDOM from THEM.
Our rules began with the civility of the Old Treehouse, later to become the Wolverinian Empire, and one might say that we have RESTORED THE OLD REPUBLIC – the early high-interaction model of the Treehouse – except of course that Q discussion is not only allowed but encouraged, and speech is considerably freer in other ways. Please feel free to argue and disagree with the board owner, as nicely as possible.
Please also consider the Important Guidelines, outlined here in the January 1st open thread. Let's not give the odious Internet Censors a reason to shut down this precious haven.
---
SAY IT LOUD, AND SAY IT PROUD!
"MR. PRESIDENT – I AM PRAYING FOR YOU!"
---
AND WHAT TIME IS IT?
TIME TO….
DRAIN THE SWAMP
Our movement

Is about replacing

A failed

And CORRUPT

Political establishment

With a new government controlled

By you, the American People.

Candidate Donald J. Trump
---
Also remember Wheatie's Rules:
No food fights.
No running with scissors.
If you bring snacks, bring enough for everyone.
---
Autumn. Two years ago, we were fighting back HARD. I remember. Interesting times.
We're still here. And we're still not budging.
Where We Go One, We Go All.
---
W
ADDENDUM:
Well, I happen to be here tonight, so I decided to add some commentary to my placeholder daily post.
I wanted to talk about CULTURAL MARXISM…..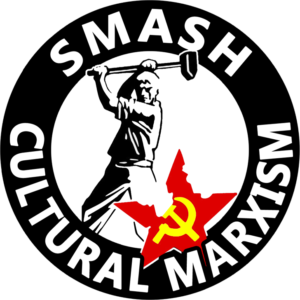 Apparently this new "Joker" movie is the height of cultural Marxism:
I am also discovering just how evil these people are, by watching, long-term, how the Googloid Mensheviks at YouTube are influencing my WIFE with their product. I wish that I could say they are merely "attempting to influence her", but the fact is, they are ACTUALLY influencing her. It is INSIDIOUS. And I now have PROOF OF IT, that will stand up in court. I only await STANDING. I'm hoping not to actually GET standing, but just in case, I predict that standing would be a TRANSFORMATIVE opportunity for MORAL and ETHICAL tech, shall we say.
If I were not AWARE of how cultural Marxism works in general, in the large, on society, I would never have caught on to how it works on individual people, which I've had to theorize from deep study of serial killers, school shooters, false flag patsies, Marxist radicals, and the like. I had to catch up with a lot of secret CIA psychological research, done over many decades.
Cutting the cable was ESSENTIAL to see it. This is why cutting the cable is such a danger to CIA, Hollywood, and the cultural Marxists that have infested BOTH. Cutting the cable gives one true societal perspective, sharp and clear – even down to a personal level. By cutting the cable, I am not subject to the moral creep of "Fake Normal" which is promoted by the mind control media. Instead, I can SEE THAT CREEP.
Now, watching YouTube work on my wife over time, I am not being shifted along with "Fake Normal" and "Fake Reality", and she is only being shifted by YouTube and a couple of mild PBS shows. I can see how cultural Marxist mass media CHANGES HER.
It is SURPRISINGLY FAST. Shockingly fast. Horrifyingly fast.
Technology, quite simply, CANNOT be trusted to these people.
The tech monopolies MUST be destroyed, to create healthy alternatives for mankind.
W
On another note, 10/10 is in 2 days. Did you know that 1010 (base 2) = 10 (base 10)? Fun fact.
Anyway, be ready.
Last but not least, we have THREE rallies coming up. 10/10, 10/11, 10/Q.
GOOD TIMES! Be there, by BEING HERE!
LINK: https://www.donaldjtrump.com/events/
---