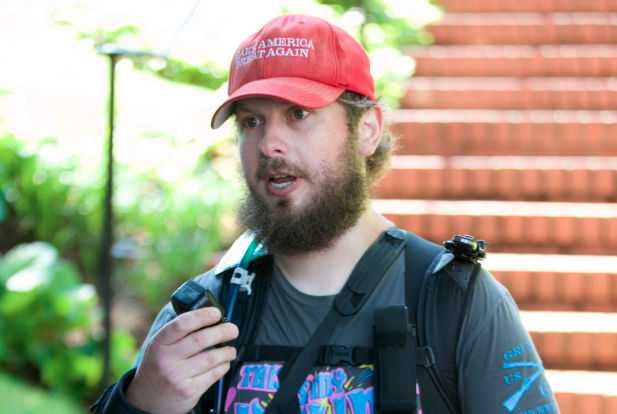 ….. and especially when Hillary's missing emails are published!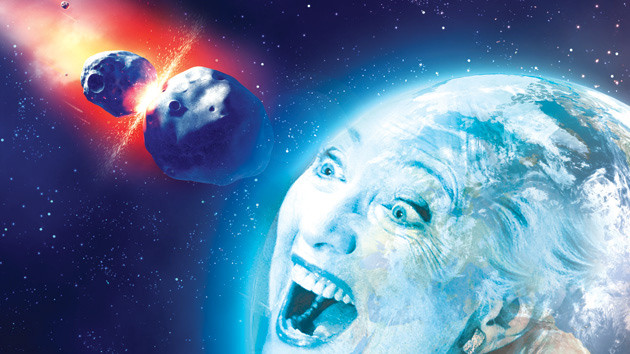 ---
I'm sorry, because things are seriously BAD, but I am just DYING OF LAUGHTER.
YUP.
The COUP is coming, and the FIB is getting ready to SHUT UP those QAnons when they try to PUT OUT THE TRUMP FIRE. The trouble is, nobody in Q-LAND is helping these COUPIST BASTARDS create authentic violence and militarism, so they're relying on increasingly BOGUS stand-ins to prep the fake news media story for why they have to "round us up" and "shut us down".
And their bogus creations simply DO NOT WORK.
SHAME. Seriously. SHAME. This is NAZI-LEVEL trickery. False flag DELUXE.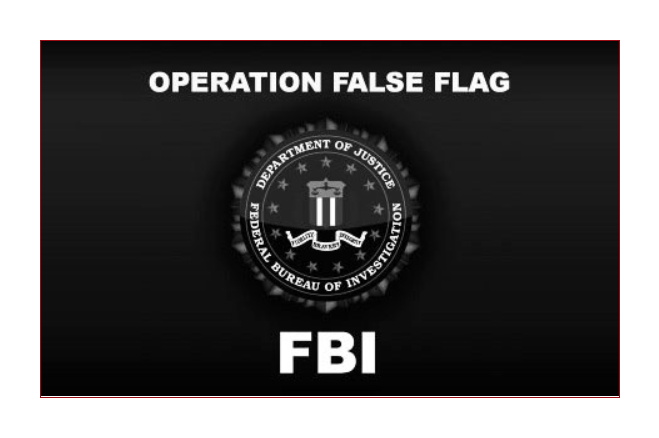 Allow me to explain.
---
I really should be concerned that the freaking SOVIET UNION and CHINA turned J. Edgar Hoover's famed FBI into a PROPAGANDA GENERATION BUREAU, where the LEFT HAND of COMEY-MUELLER Stalinists, working with CIA, feed BULLSHIT to the RIGHT HAND STIFFS AND CHUMPS, who don't realize how badly their own agency betrays them, but – well – HERE WE ARE.
The dude you see above in the red hat is NOT one of the "Boogaloo Wolverine Bakers". We'll get to THEM momentarily. No – the guy in an authentic MAGA hat, unlike Jussie Smollett's hoaxing Nigerian actors in stock red hats, is a chap who I affectionately refer to as "Red Flag Poster Boy". RFPB was likewise a PROPAGANDA creation of the FBI – specifically played off between communist mayor Ted Wheeler, outside of whose home he essentially begged for "red flag laws", and whoever the Comeyists were in the Portland Field Office at that time.
Understanding the relationship of Red Flag Poster Boy to the FBI as a "propaganda puppet" is very helpful, and if you feel disturbed and incomplete when you finish reading THIS post – if I somehow get you to START thinking that maybe there is something very sketchy about the "Wolverine Watchmen" who allegedly wanted to grab creepy, plastic-faced, hardware store tyrant Gretchen Witchmer, then go back for the lengthy explanation of RFPB here:
Mueller's and Comey's influence on FBI can be summed up NOT just by the bad prosecution of Richard Jewell, and not just by the bad prosecution of Steven Hatfill, and not just by Mueller's association with original MK ULTRA subject Whitey Bulger, and not just by THE HOAX to try to subvert the 2016 election, but most of all by the almost unknown but shocking sketchiness of the Dylann Roof assassination of Democrat political kingmaker and State Senator Clementa Pinckney, who was so much easier to eliminate and blame on TRUMP by killing him at his NIGHT GIG of REVEREND. Yes, just because it happened the day that Hillary Clinton visited Charleston to put out the BERNIE/PINCKNEY FIRE, and just because it was the night after Donald J. Trump rode down the escalator, and just because James Comey gave Dylann Roof his gun by letting it pass through NICS, it isn't all THAT suspicious if you also own the Fake News Media Machine.
So if you want more about THAT little mess, then go HERE:
You will note, in THAT little piece, that the New York Times ONCE AGAIN tried to FRAME the peaceful QAnon movement with bogus accusations of violence, and THAT is why I decided to dump Comey's FLAMING BAG OF HILLARY MURDER on everybody's doorstep.
You LIE ABOUT US, and we will tell the TRUTH ABOUT YOU.
But let's move on to today's subject.
"Boogaloo Wolverine Bakers"
(which are extremely dangerous to our democracy!)
---
LINK: https://www.fox29.com/news/delaware-man-accused-in-plot-to-kidnap-michigan-gov-gretchen-whitmer-pardoned-by-gov-carney-in-2019
ARCHIVE: https://archive.fo/VDkqK
I could have started somewhere else – with some of the EARLIER articles about this latest travesty. I could have started at the VERY BEGINNING, where I took it VERY SERIOUSLY, and got all virtue-signally about HOPING that this was a good bust of real extremists – that FBI was doing a wonderful job again – and that all was well.
And – to be fair – in some ways, there may be a shred of truth to that. Maybe even a few shreds.
THE PROBLEM, however, is that this bust is clearly not only politically SPUN, but the material being spun was clearly MANUFACTURED with POLITICAL PURPOSE.
I'm not saying ALL of the FBI does this stuff. In fact, I get the feeling that most agents are NOT privy to even the tiniest hints of "LIHOP" and "MIHOP" – the two bastard twins of politicized federal law enforcement, which stand for "let it happen on purpose" and "make it happen on purpose".
The trouble is, enough of them are, and enough HIGHLY politicized actors outside the FBI ARE pushing the "MIHOP" stuff very hard, using extremely advanced tools and all that information which should have NEVER gone to contractors, that it does NOT matter how honest most of the FBI happens to be. When an agency is strategically misled from the top, and will not admit that it is in serious compromise by outsiders who manipulate it, bad stuff is simply gonna happen.

Now, I don't know HOW the FBI got roped into the bad idea that basic human contradictions NEEDED to be solved by LIHOP and MIHOP to force political actions which ALLEGE to solve the contradictions, but however they bought into the lie, it remains a BAD IDEA.
Think ERIC HOLDER and his rhetorical LIE about "wishing we could brainwash people about guns". A rather sick thing to say, when he and his co-conspirators were already doing it.
You see that guy? You probably never heard of him. He was Adam Lanza's psychiatrist. He was arrested for sexually molesting a teenage girl under his care. She had some crazy story about this guy trying to "mind control her" or something to have sex with her, but I guess she had enough "not crazy" evidence that the sexual stuff stuck.
And then, we go all the way to the incident that "brought out" QAnon.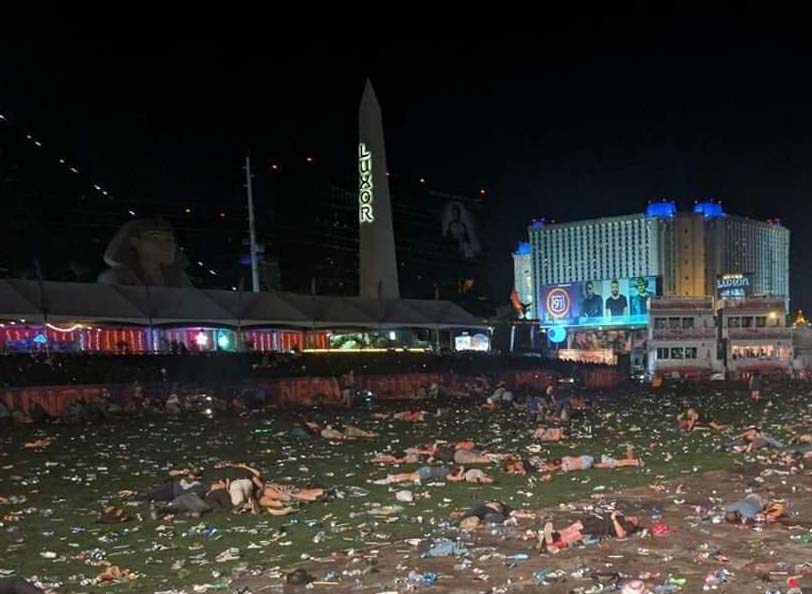 Part of that operation – the gun or guns on the 32nd floor of Mandalay Bay – proven by Mike Adams and his acoustic analysis – was very likely done by the boyfriend of an FBI informant, who was very likely also an FBI asset or informant himself. Or that person was killed to be the patsy for the Saudis who did it. To put a "white domestic face on it".
No matter what the actual story, this would ALL make a lot of sense if FBI informants were being abused for political purposes, wouldn't it?
Now, QAnon people simply don't do stuff like this. Oh, you can throw somebody at the edges of the movement to tarnish it…..
…..but the problem there is that this guy has more to do with Nancy Pelosi than with Trump.
Even the guy who did Comet Podesta Brock Pizza or whatever – no – sorry – such a phony op.
The REALITY of QAnon is THIS…..
…..and even more importantly THIS…..
So let's get right down to it, shall we?
It was VERY, VERY, VERY clear on October 1, 2017 that a SLOW COUP was underway against this country and her people – an AUTO-COUP by the remnants of the FORMER administration – a crypto-socialist administration – in some ways even a communist administration – which had just been evicted by the PEOPLE.
Now – QAnon SCARES all these people who have been part of the slow, patient plot, and are now terrified to see that the American people are WAKING UP in the middle of a drug rape, so to speak.
Have I set the stage for talking about how this latest scheme to propagandize Americans with abused FBI informants is pretty much NOT GOING TO WORK?
Good. Let's begin.
---
Like I said, I was falling for this story about some "militia" group planning to kidnap horrifying, greasy, inflatable sex doll Gretchen Witchmer, but then I saw a JAMES WOODS tweet…..
…..which I cannot find now….. (he probably had to delete it)…..
…..and then I heard tell about Robby Starbuck's investigations, like this…..
…..which I saved for posterity, since Twitter is now "unreliable" for maintaining TRUTH where we can find it…..
…..and it's not like I'm the only person seeing how NUTTY this whole thing is…..
…..but THAT RIGHT THERE is a point I'd like to make.
"Wolverines" – other than the Michigan team name – has two meanings of actual political concern to the now obviously terminally politicized FBI.
The first, of course, is from the movie "Red Dawn", about invasion of America by communists.
The plot of that Reagan-era movie was rather foolish, because – how does QAnon put it? – the reality was INFILTRATION, NOT INVASION.
Interesting. A high school football team – NORMAL Americans – who take up arms against COMMUNIST INVADERS. And call themselves the team name, "Wolverines".
"Militarized social movement"? Well, only if you INVADE US.
Sorry. We're not there yet, because so far the repeated (and sometimes violent) COUPS against Trump have FAILED and have been – how shall we say? – AH YES – they have been COWARDLY and DENIABLE.
But that name – WOLVERINES – has another, somewhat "closer to DOJ" meaning…..
Yes – that would be the denizens of my old stomping ground, The Conservative Treehouse, who refer to themselves as both "Treepers" and "Wolverines".
Now, it's VERY clear to me that whatever is going on with this weird group of "Wolverine Watchmen" who MET IN OHIO, and who planned to carry out a kidnapping of a hated governor in MICHIGAN, they are quite far from being either TREEPERS or QANON FOLLOWERS.
So I was willing to give the FBI the benefit of the doubt for a while.
HOWEVER – upon reading the article cited above…..
https://www.fox29.com/news/delaware-man-accused-in-plot-to-kidnap-michigan-gov-gretchen-whitmer-pardoned-by-gov-carney-in-2019
…..we come to this gem.
The indictment describes Croft as the "baker," the explosives man on the team, referring to explosives as "cupcakes." Croft was being held Friday at a Delaware prison after being arrested by the FBI.
HA. FUCK YOU, whoever came up with this brilliant way to smear the QAnon crew. You see, many of the QAnon crowd are referred to as "bakers", but in that case it means people who are a bit like detectives, tying together various clues that QAnon has dropped.
These are harmless people – at worst. At the absolute worst, QAnon "bakers" are HARMLESS.
Some of them are actually rather smart, and tie together QAnon's clues and hints about prosecutions of former senior FBI and DOJ officials who plotted against Trump. I mean, SOME of us would actually call that a GOOD THING, but let's just agree that people who tie puzzle hints together like a game are generally pretty harmless people.
Explosives? "Bakers"? REALLY?
I'm sorry. It is VERY clear. This "Wolverine Watchmen" bullshit is designed to SLANDER Trump supporters, and very particularly Treepers and the QAnon movement.
It's a very subtle little PLAN, but it's very obviously a PLAN.
So that got my attention.
But WHO is this self-proclaimed "baker"? Why, he's some guy that the Democrat governor of DELAWARE (that's Biden country) prematurely pardoned, and then he shows up halfway across the country to call himself a "baker" and smear Trump and QAnon. THEN, when he's arrested, they pop him back into a prison back in Delaware.
And it gets worse, in an ERIC HOLDER way, and I quote:
No one answered the door when FOX 29 knocked at Croft's home Thursday.

One neighbor who didn't want to be identified says Croft described himself as a constitutionalist.

"I asked him one day what the tricorne hat was and he says he's a constitutionalist. I went in and looked it up and it said it was a person who believed in the original constitution. It's very scary."

https://www.fox29.com/news/delaware-man-accused-in-plot-to-kidnap-michigan-gov-gretchen-whitmer-pardoned-by-gov-carney-in-2019
I'm sorry, but fuck you commies.
I can't put it any more plainly than that.
And NOW – just go on Twitter and watch the leftists – the Blue Checkists – in a coordinated manner – conflate the QAnon folks with these "Boogaloo Boys" – who quite frankly are a GINNED UP offshoot of ANTIFA, equally fuzzy in their ideology. They are using the "boogaloo" connections of some of these FBI-groomed wannabee kidnappers as a way to smear Trump supporters, including PARTICULARLY the QAnon movement.
I'm calling out to the HONEST people left in FBI. Please. Start gathering documents. Start gathering evidence. You are being SOLD OUT by INFILTRATORS who shouldn't even be allowed to SHINE THE SHOES of the old FBI.
This is BULLSHIT and YOU KNOW IT.
They are CREATING POLITICAL CRAP. Sometimes out of whole cloth, sometimes a mish-mash of reality and fakery, sometimes simply distorting things to the politics they need. And SOMETIMES – probably when the CIA and actual criminal groups are helping, it gets REALLY UGLY.

Don't be part of this stuff.
SAVE THE REAL FBI. Even if it's "kinda PC", would THESE PEOPLE engage in sketchy, deniable, compartmentalized, political crimes?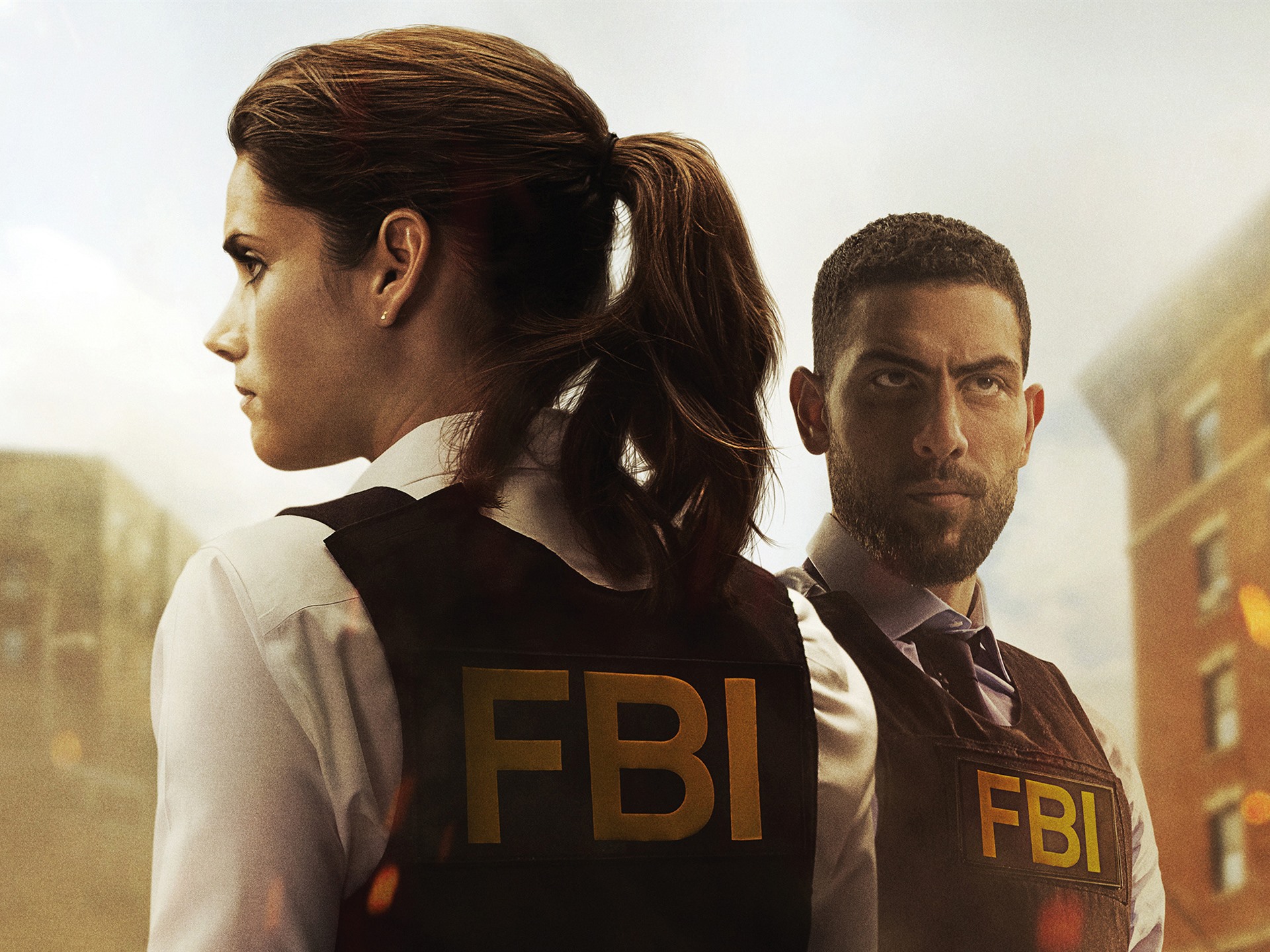 No. It takes real scoundrels to take part in political set-ups. Help CLEAN IT OUT.
If you have evidence of the COUP, get it OUT. Get it to PEOPLE YOU TRUST.
PLEASE.
W