If Republicans don't rein in DHS now, they will be unable to stop what's coming – to your state, your city, and your county
---
TL;DR – If you know how to read the Mayorkas document (because it IS in fact his document), then you will understand that the purpose of the report is to purge non-RINO Republicans and MAGA Democrats from law enforcement – FIRST from DHS, and then from all branches of state, federal, and local government, as well as private contractors, which may take federal dollars or "partner" in any way with DHS.
---

INTRODUCTION
It is tempting to believe that "these people are stupid", but in my opinion, that is a tragic mistake, and it is a good part of why everything is going to hell right now.
Never assume that your enemy is not also reading Sun Tzu, and perhaps excelling as a student.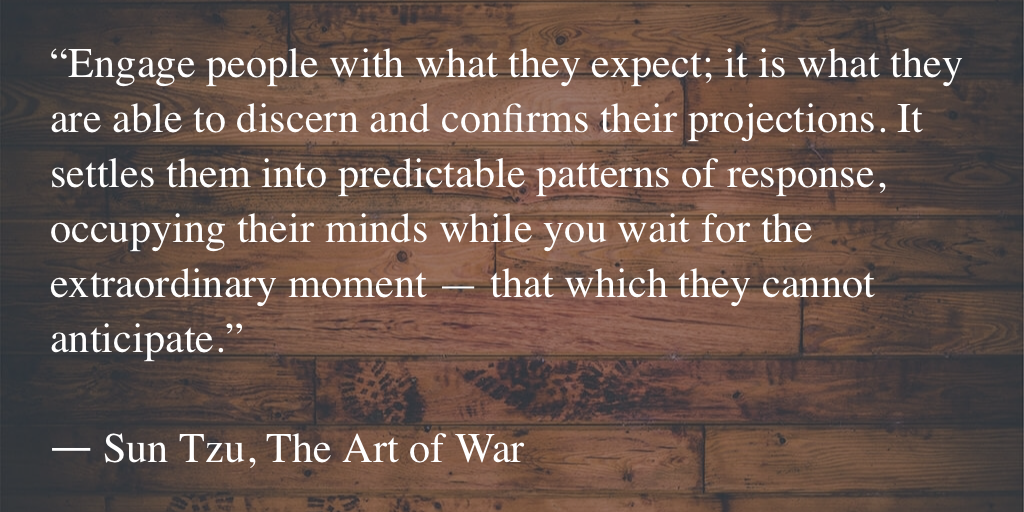 The ChiComs have used "lulling" as a technique from the very beginning. I saw it up close, when I worked in a place I call "shallow state". The CCP's and PLA's lieutenants took us over, with the aid of American Bolsheviks and globalists. They're ALL very good at what they do.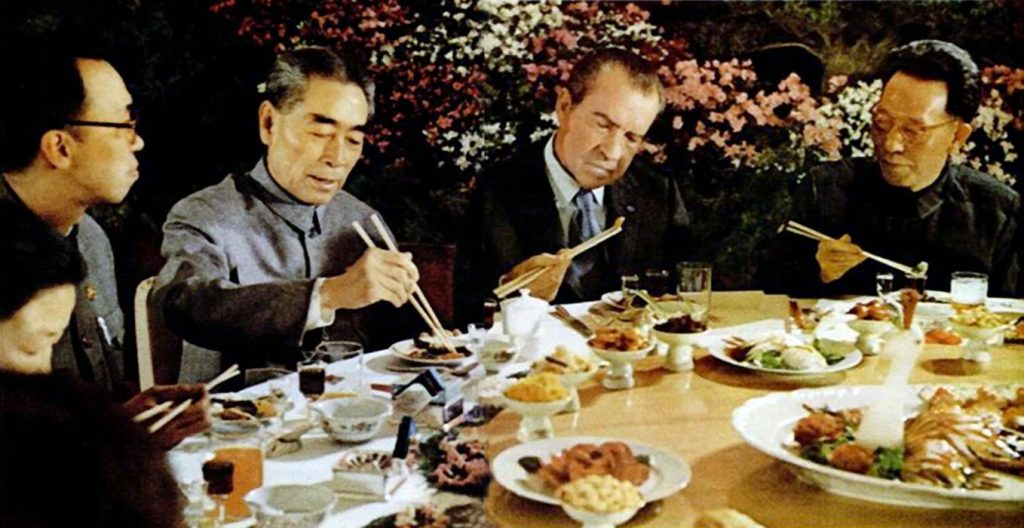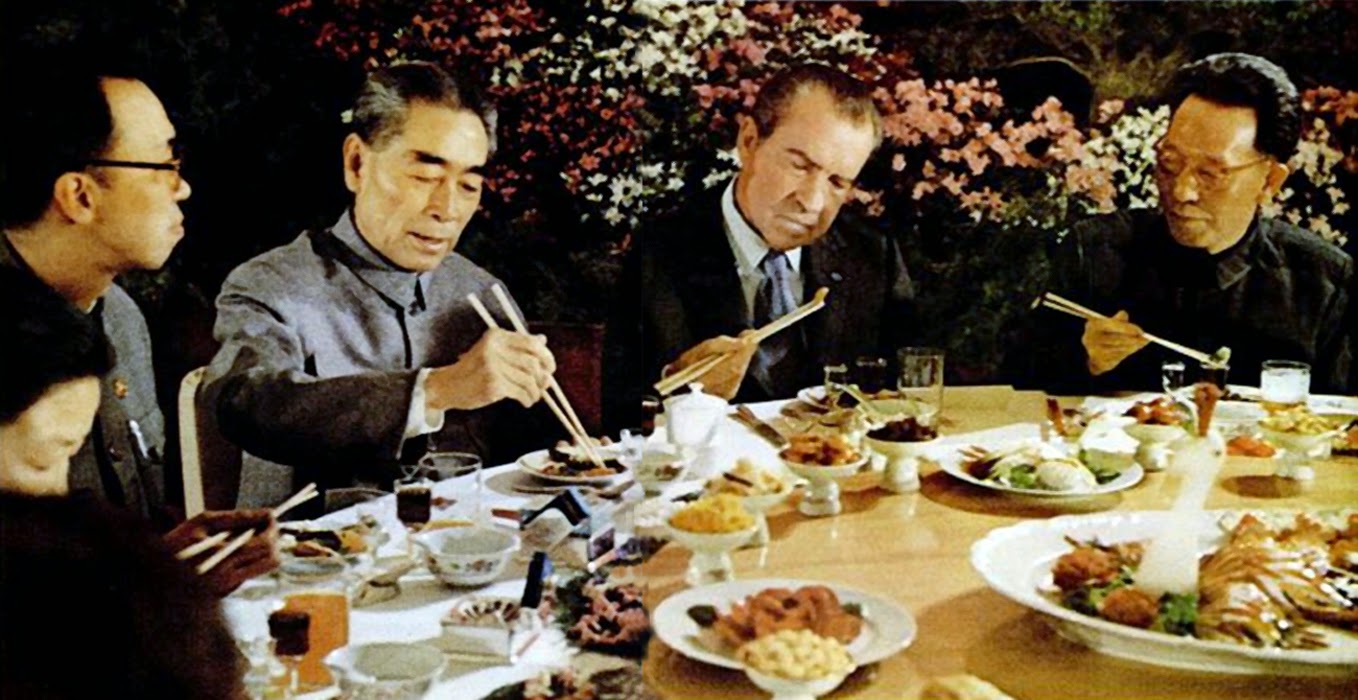 Trust me – when a ChiCom "assures you" of anything positive about yourself or your side, what he or she is doing is solidifying your position for their next move. They are making sure you stay exactly where you are, so that you don't mess up their plans to BEAT YOUR ASS.
American communists work the same way.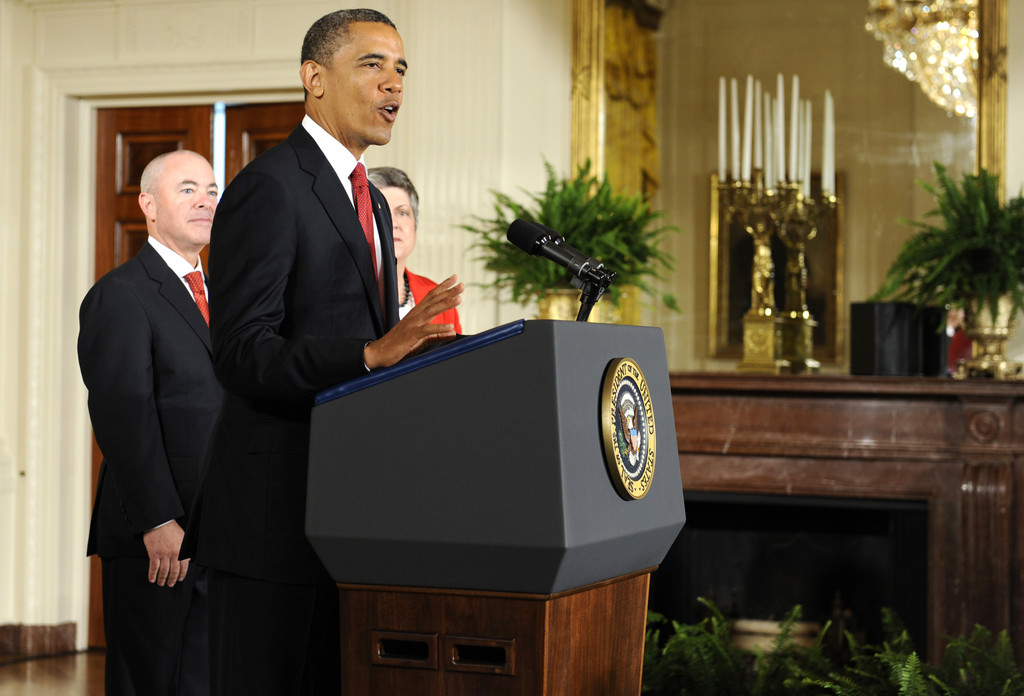 Alejandro Majorkas plays the bald idiot spectacularly, but he is not an idiot, and neither is Barack Obama, nor are any of the players between THEM and "Mr. Global", whoever (s)he is.
Don't think that "Q" is stupid for saying they're stupid, either. It's a complicated business.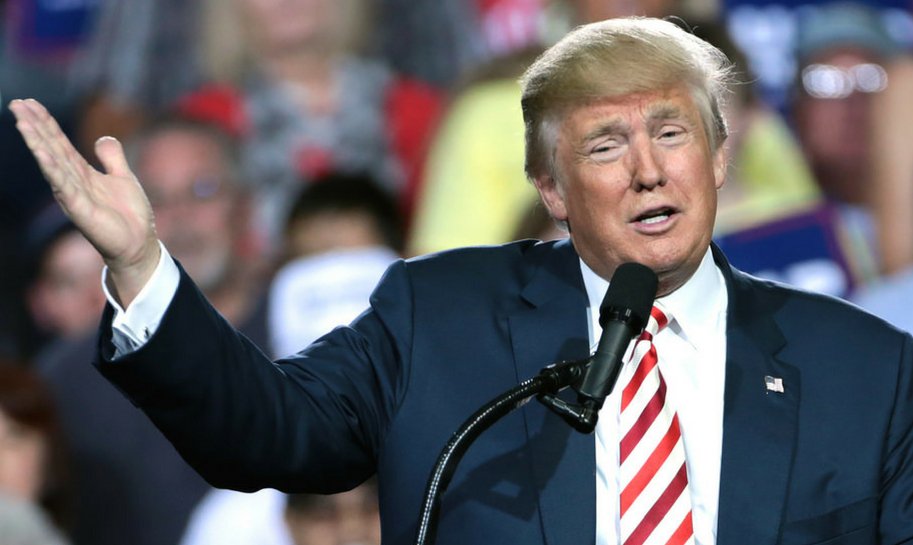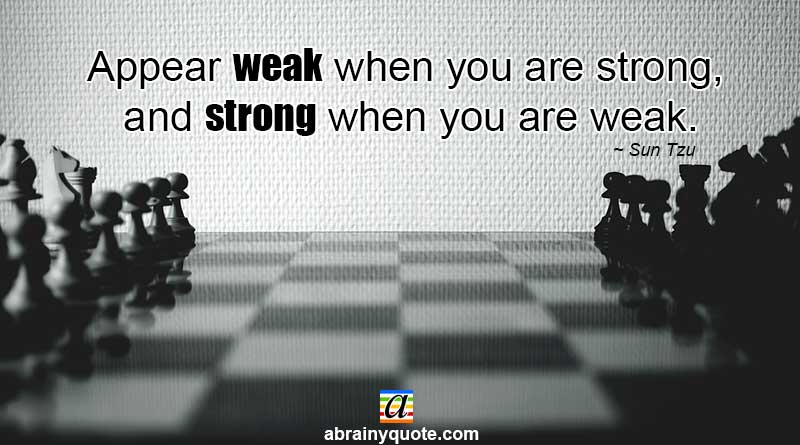 "Think mirror corollary."
---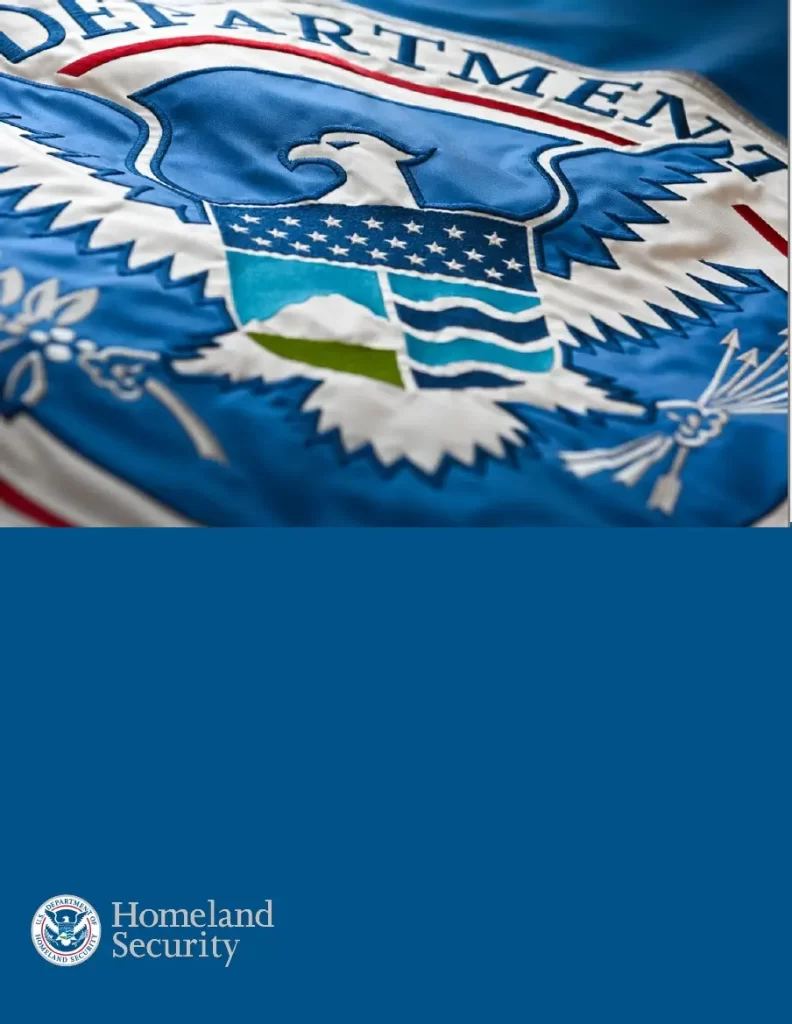 Their Plan
Whether or not you believe there is some kind of "plan" by the "white hats" for "devolution", I can tell you this.
Alejandro Mayorkas, Secretary of Homeland Security installed by Barack Obama and "Big Sister" Janet Napolitano, has a plan to get ahead of devolution, and YOU are paying for it.
---
Gateway Pundit has the story – but they don't have all of it. They did NOT read the fine print.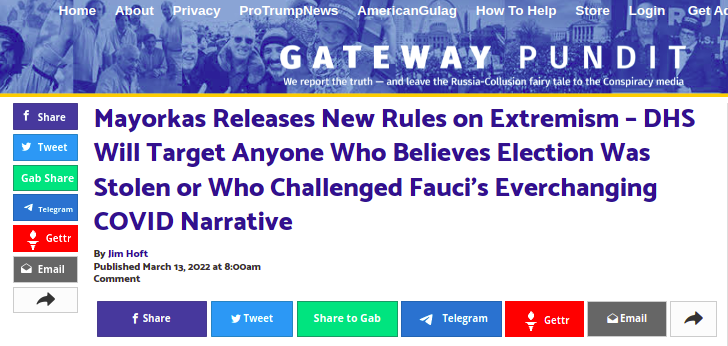 This is not just bluster.
This is not just for the bureaucrats at DHS.
This is not just for "we the little people" going to Trump rallies.
This is how they are going to PURGE state and local government and law enforcement of MAGA Republicans, moderate Democrats, and anybody else who SPEAKS THE TRUTH.
This is the "Liz Cheney, Adam Kinzinger, and Mitt Romney support policy", but it goes far beyond the federal government.
This is an attack on RED states, RED counties, RED cities, and even BLUE moderates who are not willing to toe the communist line.
So how does it work? For that, we look at the document.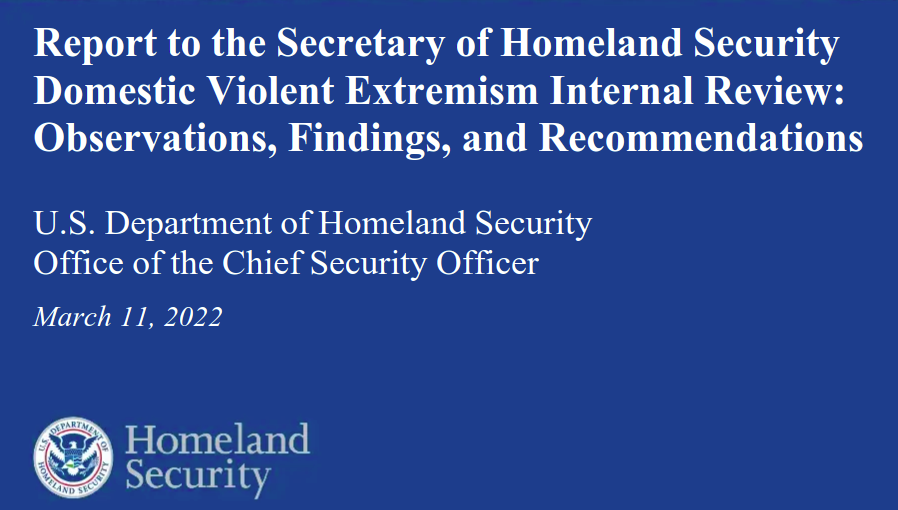 We will be looking CLOSELY at two words – INSIDER and CONTRACTOR. These words lead us to what Mayorkas is really up to.
Now, before we get started, I have to tell you how such documents work under cryptocommunist bureaucracy.
When the communists took over my old employer, which I call "shallow state", their Bolshevik and globalist puppets (who were installed to work around the compromised and paralyzed normals) had to tamp down all "upward flow" of information – and particularly the idea that this information should result in any unapproved action. All action had to be approved TOP-DOWN, and in general, it needed to actually ORIGINATE top-down.
Once that was accomplished, the commies and their go-alongers restored what LOOKED like upward flow, but was actually a kind of FAKE upward flow.
Off the books, and off the record, lower-level commie-compliant managers were TOLD FROM ABOVE exactly what they were to request, suggest or propose, perhaps doing so in their own words. No matter what, that request, proposal or suggestion was then "approved".
Anything that did not arise in such a fashion was "studied" but not approved. On rare occasions, when it suited management's purposes, some such proposals WERE approved after long study, but only as SHAMS and COVER processes, designed to deceive and hide. Credit for the stolen, killed, and skin-suited project would then be given to an apparatchik in need of a new cap feather. Nothing good would result from these projects.
This is EXACTLY what we have here. Mayorkas was GIVEN exactly what he wanted and needed, albeit with some cover language by the working group to suggest independence. One way you can see that smoke signal is in the larger message (I'm paraphrasing) that:
"We found almost no problem at all, BUT HERE ARE 15 RECOMMENDATIONS THAT SOUND LIKE WE DID FIND A BIG PROBLEM."
We KNOW that the millions of horrified and pissed-off LAW-ABIDING patriots are not "domestic violent extremists". We know that people like us are not dangerous. We know that protected leftist violent groups like ANTIFA and BLM are the actual "domestic violent extremists", and that this is an Orwellian reversal.
But THAT is all cover.
That is a DISTRACTION.
What is REALLY going on here is something underneath the "outrage" of calling Americans like us "domestic violent extremists", or even just "potential domestic violent extremists".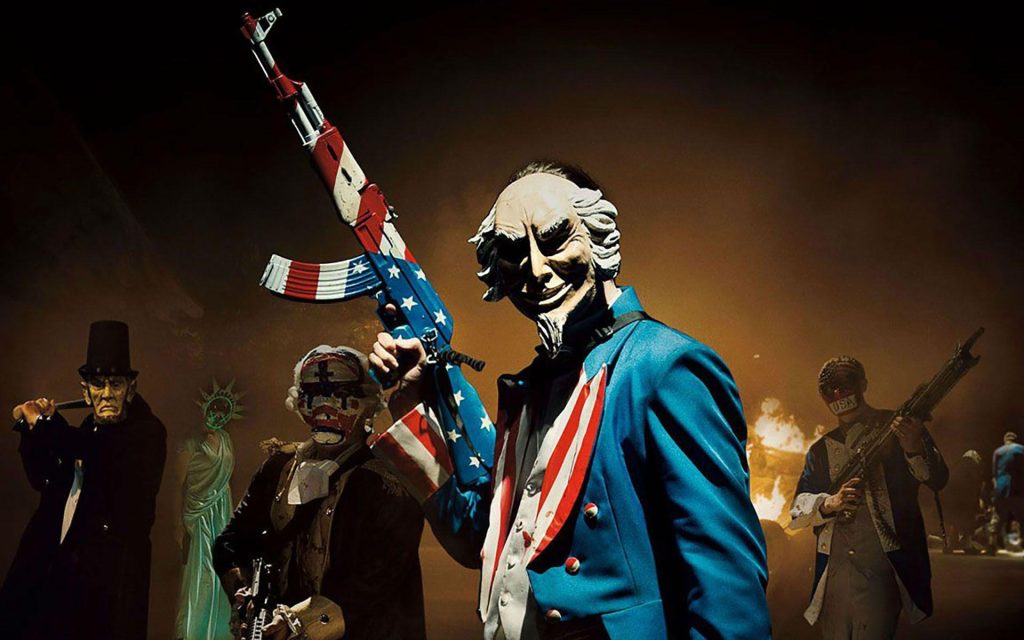 This image is social programming from some Hollywood toxin called "The Purge". This "purge" is actually antithetical to the quiet, silent, stealthy, Stalinist, DHS-planned "purge" I am talking about, but in an Orwellian and Hegelian way, it is used to create enough FEAR in the minds of average Americans, that they go along with the communist plan to purge patriotic Americans from Government.
Goebbels would be proud.
This is psychological SLANDER. And yet, at the very same time, it's a PART of this.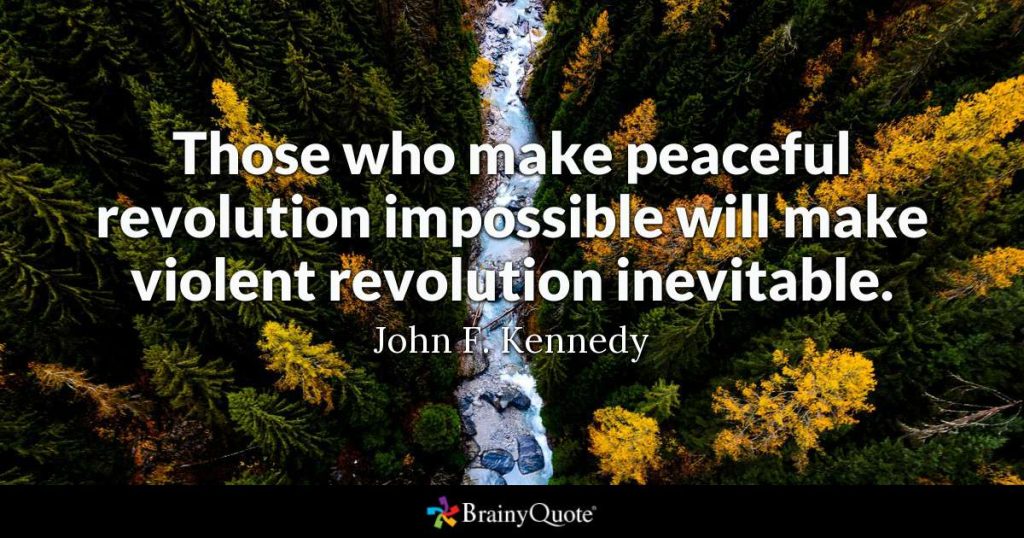 JFK understood exactly what the other side is doing. This is what the Democrat communists do by saying we cannot speak the truth about the deliberately broken election system.
They give us one apparent exit – violence – and dare us to go through it.
They are making it impossible for us to object peacefully, while they stand ready to turn our own government upon us if we even hint at trying anything else.
Antifa? No problem. They're OWNED and PROTECTED by DHS and FBI.
Americans? Problem. We're OPPOSED and SLANDERED by DHS and FBI.
---
OK – I've stalled long enough. I did have a reason – a very good reason.
I wanted you to appreciate the enemy's tactics here. They are NOT STUPID.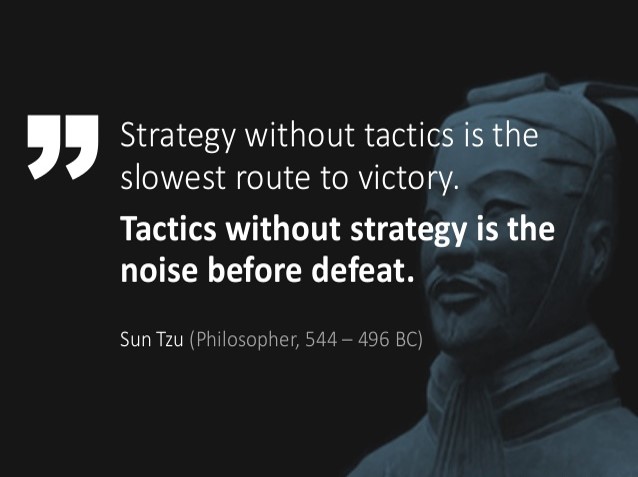 The enemy has BOTH a strategy and tactics, and they are apparent in the Mayorkas Document.
Assuming that you read the Gateway Pundit article…..
…..let's look at the document itself….. (H/T Gateway Pundit and SCRIBD)
If you just skim through this document, you will find fascinating stuff EVERYWHERE.
Start off with a point that MUST be made. The discussion of "who is a domestic violent extremist" completely ignores leftist violence.
I mean COMPLETELY.

Let me just put that into a quote for Zoe and other low-vision readers.
Current Domestic Violent Extremism Threat Landscape

A March 2021 unclassified threat assessment prepared by the Office of the Director of National Intelligence (ODNI), Department of Justice, and DHS, noted that domestic violent extremists" who are motivated by a range of ideologies and galvanized by recent political and societal events in the United States pose an elevated threat to the Homeland in 2021."3 The assessment pointed to newer "sociopolitical developments such as narratives of fraud in the recent general election, the emboldening impact of the violent breach of the U.S. Capitol, conditions related to the COVID-19 pandemic, and conspiracy theories promoting violence" that "will almost certainly spur some [domestic violent extremists] [sic] to try to engage in violence this year."4

Report to the Secretary of Homeland Security Domestic Violent Extremism Internal Review Observations, Findings, And Recommendations
---
You can be damn sure, based on this, that the current bunch of [smart and devious] communist goofballs running DHS considers this blog to be a threat. Whatever. Keep it in mind. Act accordingly.
One of the things they do, right up front, is to put a LULL quote about protecting Constitutional rights at the end of a footnote. Yes, it's just a footnote, and it's just a sentence in that footnote, which isn't even from this current study, but from a PRIOR one. Do not kid yourselves, in any case. This little qualifier means no real commitment, but it's designed to promote self-deception by our side, and to provide some gristle for the FAKE NEWS FACT CHECKERS to say "toldjaso".
MY EMPHASIS IN BOLD.
2 The Working Group used the definition provided in the Office of the Director of National Intelligence's "Domestic Violent Extremism Poses Heightened Threat in 2021" assessment issued on March 1, 2021, which defines a domestic violent extremist as "an individual based and operating primarily in the United States without direction or inspiration from a foreign terrorist group or other foreign power and who seeks to further political or social goals wholly or in part through unlawful acts of force or violence." It is important to note that the mere advocacy of political or social positions, political activism, use of strong rhetoric, or generalized philosophic embrace of violent tactics does not constitute extremism and is constitutionally protected.
This mealy-mouthed stuff can be used to EXCUSE Antifa and GO AFTER patriots at the very same time. Up is down, down is up, and DHS is in control for OBAMA.
The text of this footnote quote is not on its own indicative of the idea that they ARE going to go after patriots and NOT violent leftists like Antifa. However, the fact that their definition of DVE (domestic violent extremists) above is so highly politicized, trying to shift the entire message of DVE 100% away from their political allies, Antifa and BLM, and onto the victims of their phony buffalo jump narrative, tells you all that you need to know.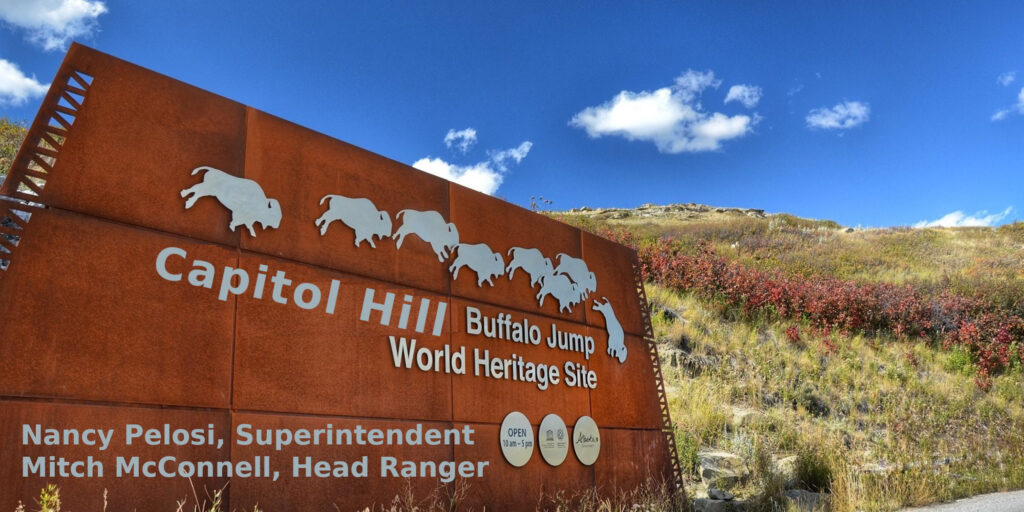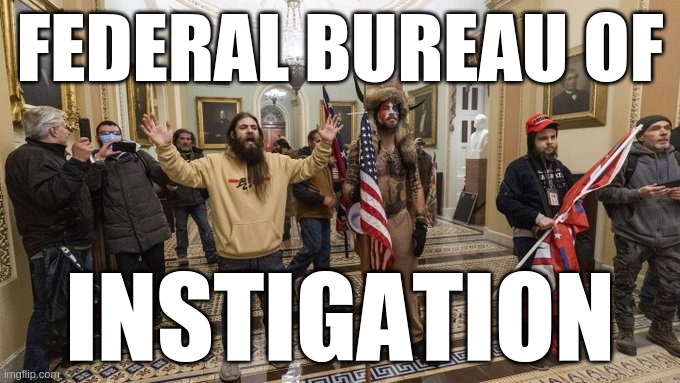 Now, to start seeing their plan, you need to search for the word insider in this document.
The word insider shows up 27 times in the document. Two of those are in the executive summary, right at the beginning.
I am including the ENTIRE executive summary, because it shows how there is no evidence of a NEED for what Mayorkas and the communists are doing, but "because there are gaps", they are going to do it ANYWAY.
CLASSIC. Classic communist tactics.
EMPHASIS IN BOLD IS MINE.
These are points that lead to the motherlode.
---
Executive Summary
At Secretary Mayorkas' direction, a cross-Departmental working group of senior officials conducted a comprehensive review of how to best prevent, detect, and respond to potential threats related to domestic violent extremism within the Department of Homeland Security (DHS). The Department's Chief Security Officer led the Domestic Violent Extremism Internal Review Working Group (Working Group), which included experts from across the Department, including from DHS oversight offices. The Working Group also consulted with several interagency partners during the course of its review.
The Working Group found very few instances of the DHS workforce having been engaged in domestic violent extremism. However, the Working Group assessed that the Department has significant gaps that have impeded its ability to comprehensively prevent, detect, and respond to potential threats related to domestic violent extremism within DHS. These gaps, which the Department is working with urgency to close, may have impacted DHS officials' ability to adequately identify and address related threats, and include the following:
• a lack of an official definition of "domestic violent extremist," guidance as to what constitutes violent extremist activity, and an established list of behaviors that may be indicators of domestic violent extremism;
• a lack of workforce training specific to identifying and reporting violent extremist activity;
• a lack of specialized training for those best situated to identify violent extremist activity or behaviors that may be indicators of violent extremism (e.g., background investigators, Office for Civil Rights and Civil Liberties inquiry officials, and DHS Insider Threat Program personnel);
• a lack of a centralized, interoperable DHS-wide investigative case management system, as well as standardized reporting and information sharing mechanisms for investigating allegations of violent extremist activity; and,
• insufficient funding needed to support the expansion of the DHS Insider Threat Program, development and implementation of related training programs, establishment of a DHS-wide related reporting mechanism, and implementation of the government-wide federal personnel security reform effort called Trusted Workforce 2.0.
To address these gaps, the Working Group made 15 recommendations described further below to enhance the Department's ability to comprehensively address internal domestic violent extremism-related activity to protect our employees and DHS's ability to continue executing its critical mission.
---
Wolf again.
The idea of INSIDERS is critical. Never mind that the CLASSIC insiders are "left wing extremists" like Obama, Jarrett, and – boom – Alejandro Mayorkas. Yes – the entire government has been turned on its head.
The actual "insiders" are now calling the shots – and calling the patriots "insiders".
If it wasn't SICK, it would be hilarious.
Like I said, I lived through this shit. And my mom did, too.
DHS obviously is a target for any group wishing to take over or influence the United States. Trust me – the place is chock full of trouble, not only top-level Kim Philby insiders like Mayorkas, but also including ChiComs, very likely in the form of red diaper two-steppers who have not yet "decloaked" as commies.
Searching further on insider, we are led to multiple interesting sections.
Most of these have to do with "solutions" to the threat of DVE as insiders, despite the fact that there don't seem to be any.
If you just look through the headlines of the 15 recommendations of the "working group" that gave Mayorkas what he wanted, you will see that they provide a ROADMAP for purging DHS of those who may be threats – like people who question sketchy elections or murderous vaccinations.
Recommendation 1: Adopt a consistent definition of "domestic violent extremist" and descriptions of violent extremist activity and integrate both into DHS policies and guidance.
---
Recommendation 2: Adopt and implement a DHS-approved list of behaviors that may be indicators of domestic violent extremism.
---
Recommendation 3: Develop and implement an official DHS Directive that provides guidance on how to identify and respond to violent extremist activity within the Department.
---
Recommendation 4: Incorporate the list of violent extremist activity into DHS policy.
---
Recommendation 5: Educate the DHS workforce on the threat that domestic violent extremists within the Department could pose to the DHS mission.
---
Recommendation 6: Inform employees of their obligations to refrain from violent extremist activity and the existing reporting requirements.
---
Recommendation 7: Provide training on how to identify and adjudicate violent extremist activity to employees charged with personnel screening and vetting activity.
---
Recommendation 8: Enhance hiring practices through initiatives under Trusted Workforce 2.0 in order to deter and detect individuals engaged in violent extremist activity from applying to work for the Department.
---
Recommendation 9: Establish the intra-departmental sharing capability for investigations and inquiries involving DHS contractors and other non-employee insiders.
---
Recommendation 10: Promote early intervention to get support to employees who may be at risk of radicalizing to violence.
---
Recommendation 11: Establish efficient and accessible reporting and intake mechanisms to facilitate information sharing among stakeholders charged with addressing allegations of violent extremist activity.
---
Recommendation 12: Accelerate the expansion of DHS Insider Threat Program capabilities.
---
Recommendation 13: Incorporate the DHS list of behaviors that may be indicators of violent extremism into insider threat tools, including user activity monitoring.
---
Recommendation 14: Explore expanding the use of publicly available information, including social media, beyond personnel security vetting, to identify or investigate potential violent extremist activity within the DHS workforce.
---
Recommendation 15: Establish an ongoing DHS Domestic Violent Extremist Working Group.
---
Let's look at those in reverse order.
The last one (Number 15) creates a permanent "Mayorkas control group" that can begin doing things much more under the radar. Again, as I said, they will not originate any ideas that are not fed to them from above. But once this group is created, there will be MUCH less sunlight.
Number 14 is notable in that it shows how they will use social media to purge patriots based on social media posting, and prevent new ones from taking their places.
Number 13 shows how they will monitor employees on the inside. This was done in "shallow state" too, but the original purpose was actual national security, later turned to politics, once the commies took over.
Number 12 means they are going to do this stuff quickly, before the 2022 and 2024 elections.
Number 11 is more Obama "information-sharing" crap, whereby DHS will blackball patriots and honest Americans quickly throughout the entire government. That INCLUDES Woke Military, now turned to shit.
Number 10 is code for "risk mitigation" by social isolation of identified patriots, and suppression of any networking by patriots and honest Americans inside DHS.
Number 9 is HUGE. We will come back to that one.
Number 8 is about preventing patriots from joining DHS. They are going to socially change DHS to be WOKE, and that means NEVER hiring anybody like Christina Bobb ever again.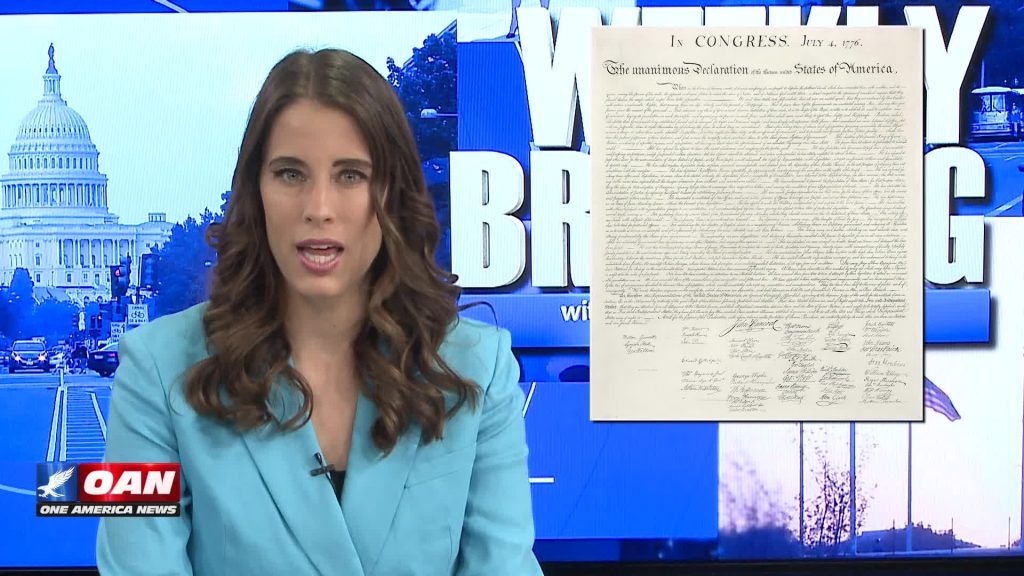 They are going to do their best to keep people like Ms. Bobb OUT of DHS.
Number 7 is pure "top-down" re-education of DHS personnel, in terms of how to deal with patriots.
Number 6 is how they begin the behavior modification of people at DHS. This is just like what they did in Shallow State, and it works like crazy. People will politically change, when the job forces them to do so. They don't THINK they will change, but they will.
Number 5 is how they set up the more intrusive behavior modification, by starting with "education on the threat". This indirect accusation of patriotic American staff within DHS is also designed to have a huge "chilling effect" within the organization. It will create internal division and isolation of the "problem" people. This works on the same Bolshevik principles that were used to create Christian-Jewish division in the United States in the 1970s – but THAT is another story for a different post.
Number 4 is how they give the policy teeth BEFORE it's actually tested and rolled out. This is totally unscientific if what you're trying to do is create an effective organization. However, if you are taking over an organization, in an occupied country, it's exactly what you want to do.
Number 3 is the big cheese – the big policy of "what to do" about the people to be purged or suppressed.
Number 2 is a big part of the real payload – the "how to determine who is bad" part. This is the PRACTICAL part of the "identification of the enemy". This is how they DEFINE who is "bad" in practice, like the Nazi genealogical rules on who was a Jew and who was merely racially impure. This is the Nazi stuff. This is what my mother warned me about. This is straight out of the Third Reich.
Number 1 leads us back to where I started, with this image:

This is the THEORY of who is bad. This is the GUIDANCE of who needs to be purged. This is the "top-down" message on who should not be in DHS. It will by highly political, and BY DESIGN won't touch the PROG-NAZIS that they want in DHS.
---
Now – I skipped over Number 9 because that one is going to be hugely important for what DHS is actually setting up. Numbers 1-8 and 10-15 are more about getting political control of DHS.
Number 9 is about spreading the purge.
Recommendation 9: Establish the intra-departmental sharing capability for investigations and inquiries involving DHS contractors and other non-employee insiders.
Understand this. "DHS contractors and non-employee insiders" is YOU, all patriots and honest Americans in law enforcement and contracting entities outside of DHS.
This is how it spreads.
One needs to look closely at the relevant section. If you search on the word contractors, it appears almost exclusively in the section for Recommendation Number 9.
Which I repeat below:
---
Establishing a centralized, interoperable DHS-wide investigative case management system and information sharing procedures for these types of investigations and inquiries will help mitigate against the risk that a contractor under investigation for potential misconduct leaves the applicable contract prior to the completion of the investigation.
Given that DHS has about 170,000 contractors, special consideration must be given to vetting this sizeable population, which has direct authorized access to DHS assets (e.g., facilities,equipment, information, and systems).
DHS has remedies available to address domestic violent extremism threats involving DHS contractors and other non-employee insiders, including limiting or prohibiting access to DHS owned, leased, and operated facilities and/or removing an individual from a contract, as well as referring information to an appropriate criminal investigative agency for further action.
Action 9.1: Establish a working group composed of relevant subject matter experts from across the Department to identify and implement procedures and system capabilities needed to permit information sharing of investigations and inquiries.
---
This is designed to spread the infection.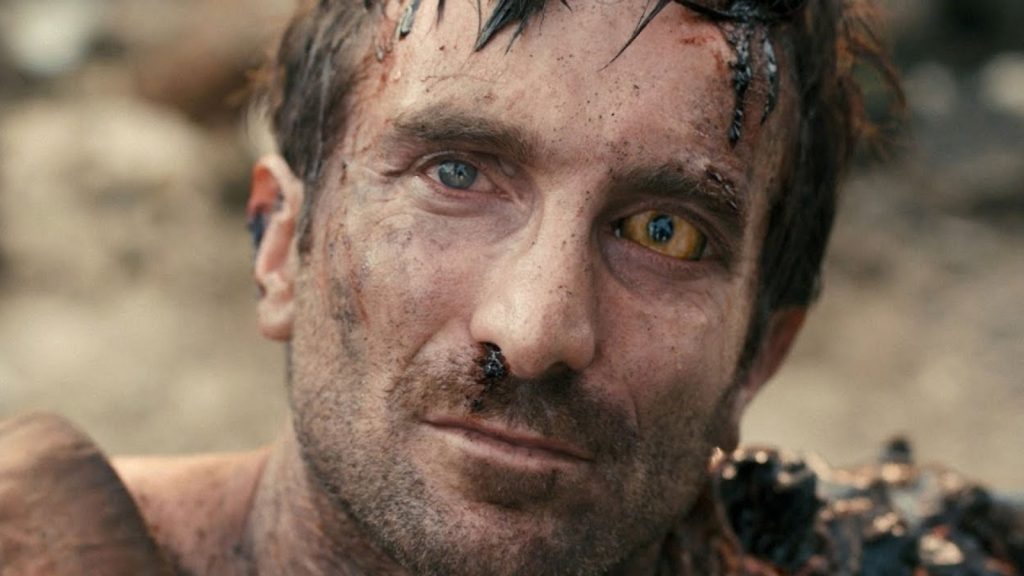 Do not think – with federal money going along with DHS contracts – that this infection of Federal Law Enforcement and National Security by flat-out communist political purges is going to be contained inside DHS by simply ignoring it.
Also remember this – with Mayorkas' "working group" modifying DHS policy in perpetuity, it could get EVEN WORSE in the future.
In my opinion, Republicans in Washington won't do ANYTHING about this.
And even if they TRY, Mitch McConnell, on behalf of China, will stop it.
Ain't that right, Mitch?
Notice how stealthy and smart this attack was. DHS and other federal law enforcement and national security assets made themselves "integral" to all sorts of state, regional, county and local agencies and offices. They are now a "normal" part of local and regional American law enforcement. It is far easier to give in to DHS demands, than to tear up contracts over a few people who DHS asks to be blackballed and driven out of a "partner".
170,000 contractors is a LOT of people.
Now, as DHS begins purges at home, it is going to "investigate" and "purge" patriots and honest Americans from everybody it works with.
It doesn't matter whether any kind of "devolution" is planned, or just happening.
The idea of "devolution" to reduce federal dependency is a THREAT to these people.
If you thought the communists in Washington were not going to FIGHT BACK, when states like Florida decided to resist, you were WRONG.
DHS is GRANTING ITSELF the power to "vet" not only private contractors but also state and local law enforcement officers in contract with DHS, for the Washington communist definition of "extremism".
To KEEP THOSE CONTRACTS, individuals will be thrown under the bus, and they will GO UNDER THE WHEELS OF DODGY JUSTICE.
THAT is the state of things.
In my opinion, if we ignore this, we will be beyond the salvation of "peaceful revolution".
This is designed to give DHS the power to make all law enforcement OBEY WASHINGTON.
And you ain't gonna like that world – trust me.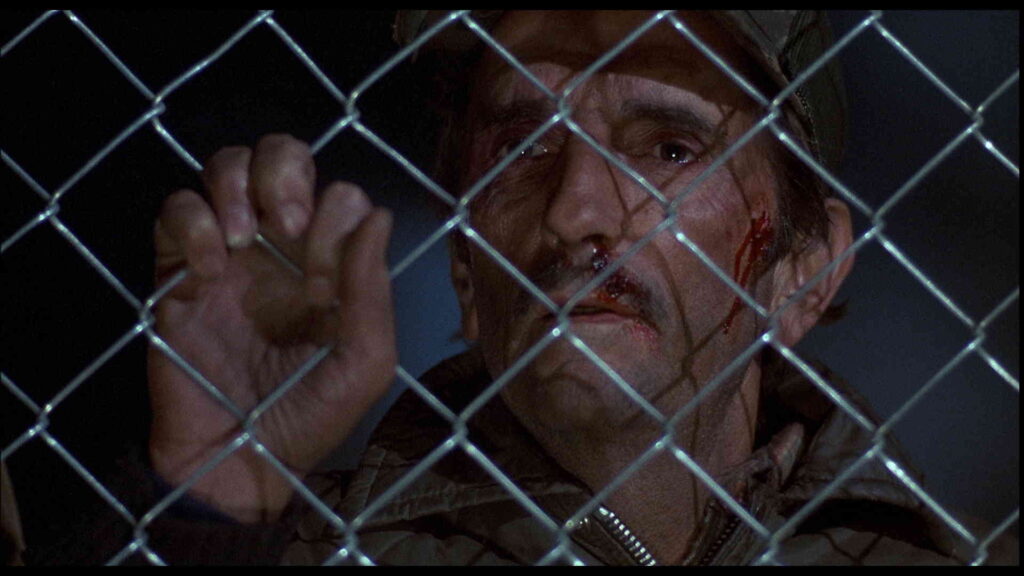 So what do we have to do?
We will have to fight back against this at every level. ALL Republicans who don't want to live under Democrat neo-Bolshevism for the rest of their lives must resist.
If we don't, the entirety of law enforcement and the military will – eventually – be turned against everyday Americans.
Those who would be our friends will not speak up.
We will be living in something very much like China, but also like Nazi Germany.
"Progzi America."
I know this for a fact. I don't want to live there.
Hopefully there are people who see how to attack the DHS strategy.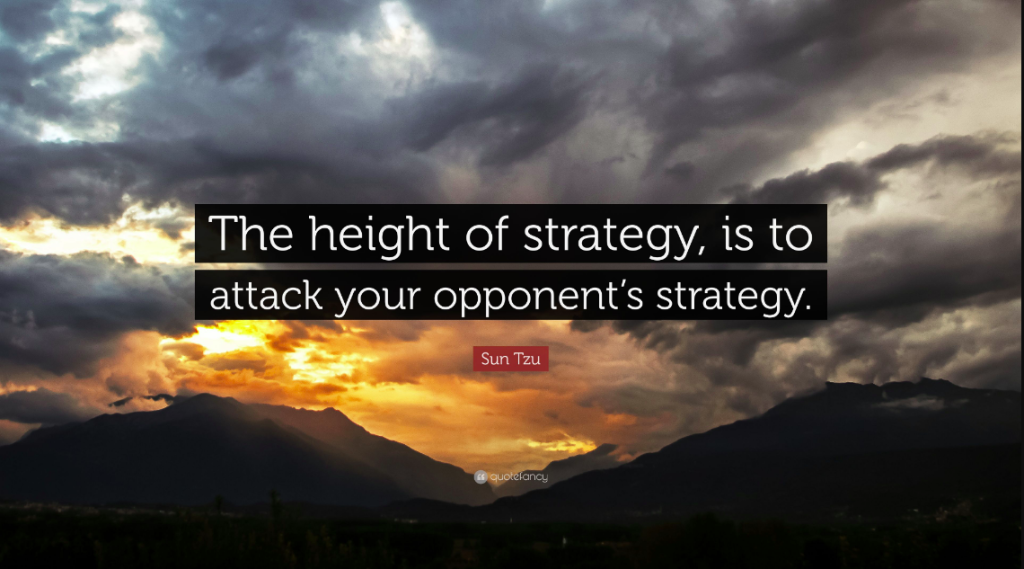 And if they do, hopefully they will not telegraph OUR strategy in return.
W
BACKUP: https://ugetube.com/watch/general-flynn-the-advantage-in-life-in-business-and-in-wartime-goes-to-the-competitor-that-does-not_VJKDV5TyGfyOwBu.html