Since bartenders cannot determine what a Nutty Monk should be on a consistent basis we begin at the….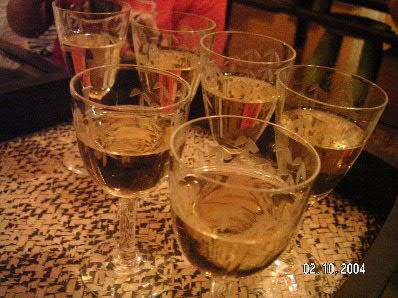 1 1/2 oz Frangelico® hazelnut liqueur
2 tsp creme de bananes
1 oz pineapple juice
1 dash bitters

Pour the Frangelico hazelnut liqueur, creme de bananes, pineapple juice and bitters into a cocktail shaker half-filled with ice cubes, and shake well. Strain into a cocktail glass, and serve.
Bananas…no thanks.
Where to start….
Are the Republicans asking for any concession?
Are the Republicans asking for nationwide constitutional concealed carry, which has already been adopted in half of the states as a deterrent to criminal activity?
Are the Republicans asking for the elimination of the illusionary gun-free zones, better known as the locations of many or most mass killings?
Are the Republicans asking to harden the schools, almost as if protecting our kids is equivalent to how we protect our money in banks or government officials?
Are the Republicans asking for penalties or proposing remedies for simply not enforcing the 10,000+ laws already on the books regarding gun regulation that seem to fail consistently?
Are the Republicans asking for the elimination of former President Obama's school-to-prison pipeline guidance idiocy that allowed, for example, the Parkland school shooting to occur because the minority killer, Nikolas Cruz, was a known risk to everyone who knew him or about him?
Perhaps even tangentially, the Republicans could ask for other concessions to save lives, since that is the stated goal.
Are the Republicans asking for the border with Mexico to be controlled with the funnel-and-gate technology consisting of a physical barrier with narrower access points to aggressively monitor in order to eliminate the flood of illegal drug-caused overdoses in our country, human-trafficking, rapes, and robbery, not to mention influx of diseases, including the dreaded China virus?
The list is almost endless.  However, it appears beyond the useless Republicans' ability to think outside the agenda of the Democrats.  Meet the Democrats halfway to what they want…wash, rinse, repeat.
When it comes to protecting Supreme Court justices…the conversation is a bit different.
Shocker. McCarthy took to the floor.
If you know the way Washington DC thinks, specifically thinks about their own scale of importance amid a world filled with lesser people who do not understand the value of their elite place in the construction of government, then you could easily predict what is happening right now.

A previous senate bill that would have afforded security details to Supreme Court Justices, is now stalled in the House of Representatives as Nancy Pelosi and top Democrat politicians add an additional set of people who should gain the full benefit of taxpayer funded security details.

Democrats in the House are using the opportunity provided by bipartisan agreement to enhance the personal security services for the Judicial Branch, in order to assign the same privileges to staff, aides and people who work within the administration of government. DC is nothing if not predictable in their elitist view of their self-importance.

At the same time as Nancy Pelosi and House Democrats, along with some insufferable republicans who pretend not to know how these issues are always manipulated to the benefit of the administrative state, are urgently constructing limits and restrictions to disarm lawful Americans; they are simultaneously building their own system of personal protective services to insure they never have to face the same physical risks they initiate upon everyone else.
House Republicans on Wednesday spoke out against the Jan. 6 Committee, accusing the entire effort of being a "partisan witch hunt" used by Democrats to abolish the Electoral College as well as to help cover up what House Speaker Nancy Pelosi (D-Calif.) does not want the public to know about matters surrounding the events of Jan. 6, 2021.

"This committee is not about seeking the truth. It is a smear campaign against President Donald Trump, against Republican members of Congress, and against Trump voters across this country," Rep. Elise Stefanik (R-N.Y.), the House Republican Conference chair, said at a press conference—the first of several events pushing back against the Jan. 6 Committee's public hearings that are set to begin Thursday.

"It does not serve any true legislative or oversight purpose. And it is not about finding out why Nancy Pelosi left the Capitol so ill-prepared that day … and it will not prevent another January 6 from happening," she added. Stefanik had previously accused the Jan. 6 panel of being a political weapon "used to cover up for Nancy Pelosi's failures."
McCarthy again. It's almost as if he's trying to present himself as a leader.
What…no Yoda socks?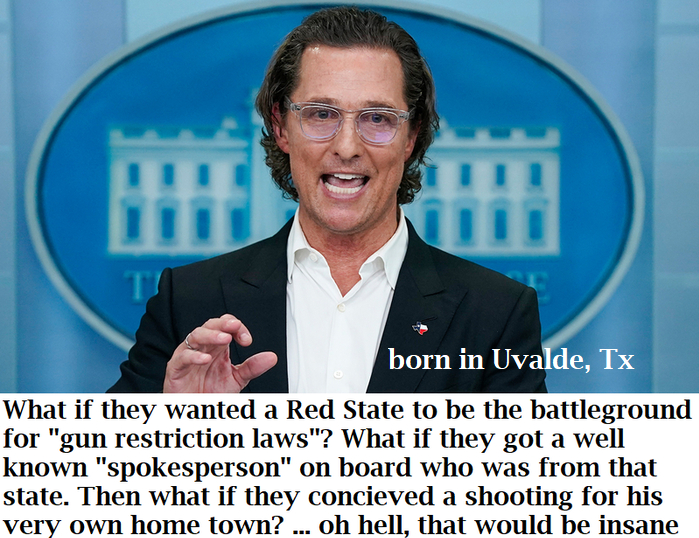 923

Q !UW.yye1fxo ID: ff7ea4 No.614610
Mar 10 2018 14:34:54 (EST)

They made many current/former enslaved children famous.
Hollywood is filled w/ them.
Models.
Find the loudest voices.
Brainwashed.
Who was adopted?
Who was born in?
They thought the SHEEP would follow the STARS.
Q
Speaking of, as a follow up to yesterday's video from a friend of Dr. John Coleman's lecture on who really rules the world, this popped into my feed. Yes, it's nine hours of a computerized voice, but the first twenty-five minutes alone were worth a listen.
And then….
On Wednesday, federal prosecutors said they wanted to provide Navarro – who says he is having trouble finding a legal team – with the grand jury evidence that led to charges so that he could prepare a defense.

But they said his conduct suggested there should be protections to ensure he does not use the material for a media campaign.

In return he accused them of trying to exploit the fact that he does not have legal representation yet.

'The defendant's extrajudicial statements, however, demonstrate a substantial risk that, without a protective order, the defendant will use non-public discovery for improper purposes instead of to prepare the defense he plans to present before this court,' wrote the prosecutors.

Without having his own lawyer, they added, increased the risk.

'The defendant has demonstrated through his public statements that he intends to litigate the merits of the pending charges in the press,' they said in the application for a protective order.

'Moreover, proceeding pro se, the defendant does not have an attorney who can monitor his use of non-public discovery material and who is subject to the District's clear rules limiting extrajudicial statements and other efforts to taint the jury pool.

A gag, they add, would meet the court's obligation 'to avoid the "carnival atmosphere" that might accompany a case receiving substantial public attention … as this case already has, due, in part, to the defendant's press appearances.'
The investigation into the cause of the fire below is ongoing, but a gas leak is suspected. The news stories talk about a woman lighting a candle…if that's the case, there would already be a candle lit in the candle stand from which to draw blessed fire. If it was a gas leak, the timing was pretty perfect since there was already fire there.
Any takers?
Worth a read section:
Leftists in the Biden administration have finally outrun their headlights and (again) exposed the failures of Marxism. What must we do to stop them now that we have that hard proof?

So, here's a question for you: Where is the American anger at what is being done to us? Yes, done to us! There should be outrage. Yet, I only see people sheepishly wondering when the price of gas will come back down.

Joe Biden and the administration leftists again demonstrated that Marxist progressive socialism fails every time it is tried. In three key examples discussed below, it has taken just 15 months to glaringly show Marxism's failure well beyond any logical defense.

Our leaders are not incompetent because incompetent people occasionally stumble into correct decisions. It isn't possible to screw things up this badly, especially this quickly, if not on purpose.

Marxists must collapse our economy, our culture, the family, and our founding documents if America is to be taken out of the way and absorbed into their globalist end goal.
Memes. We must have memes.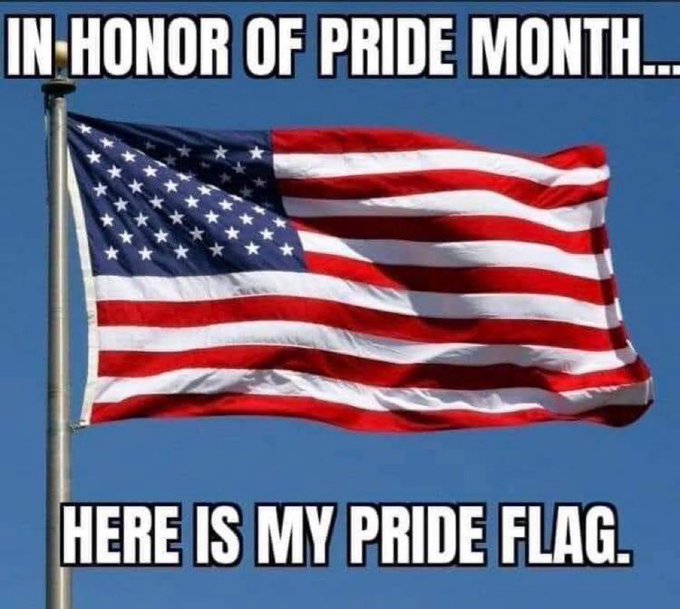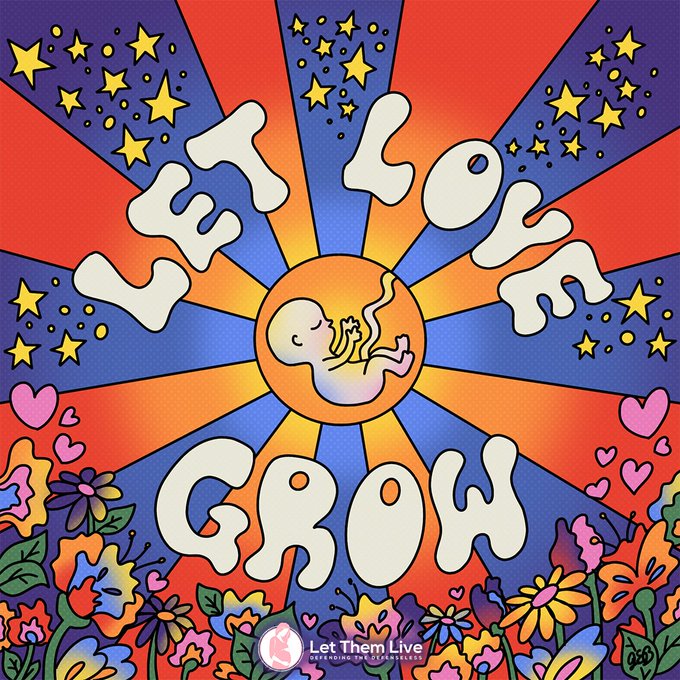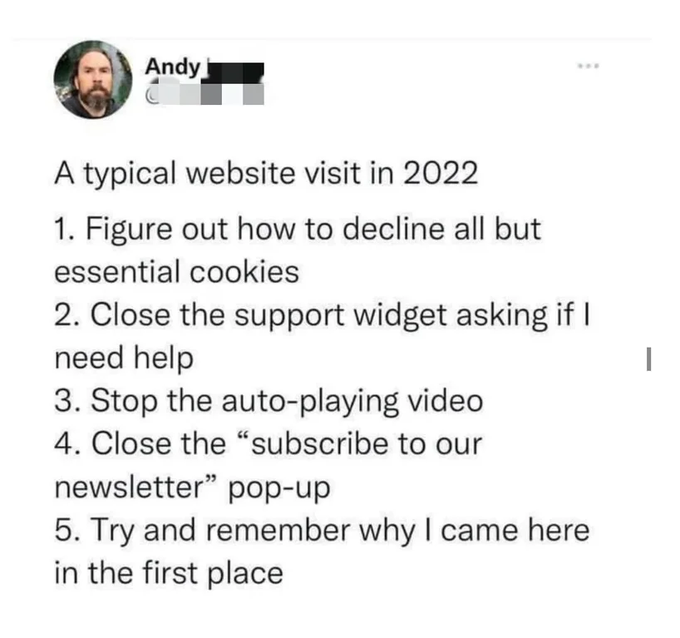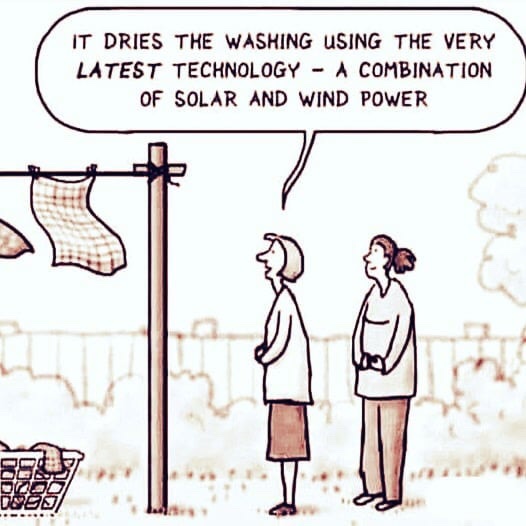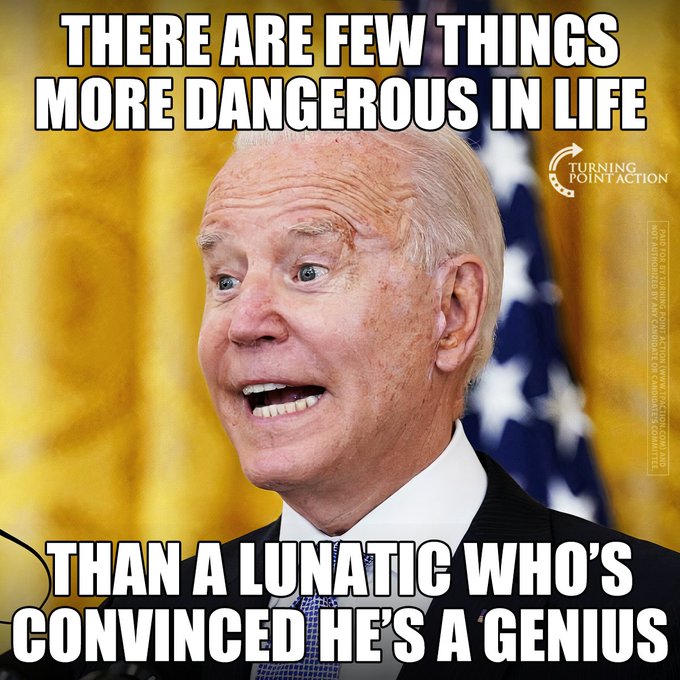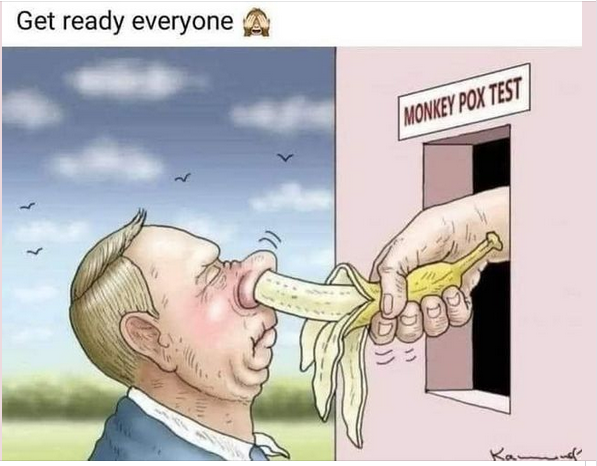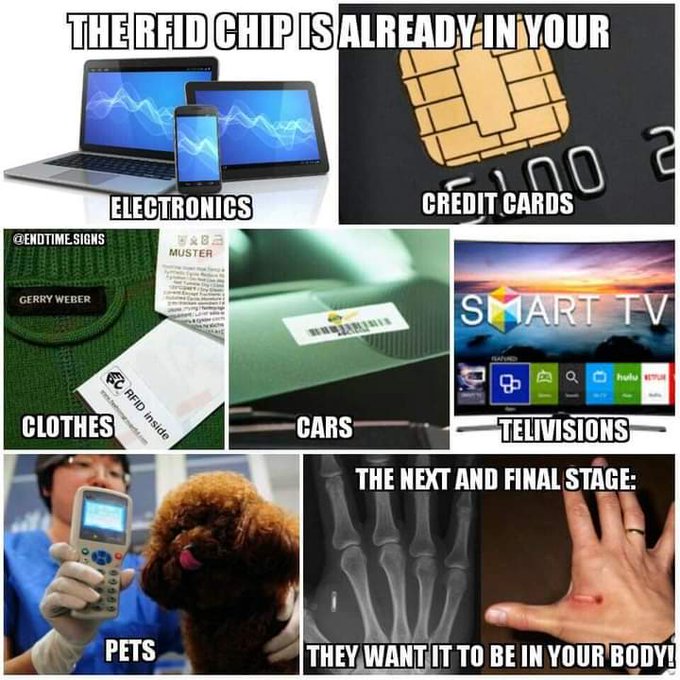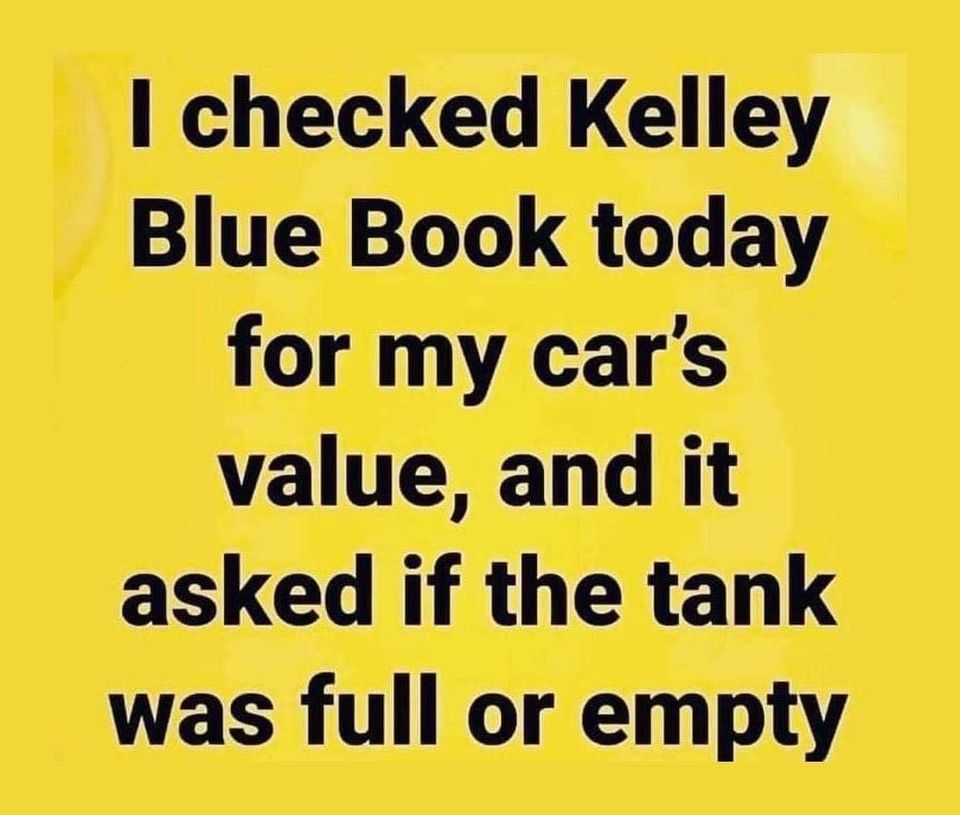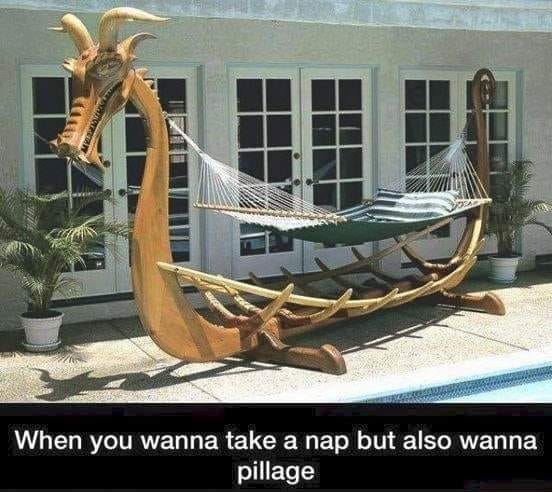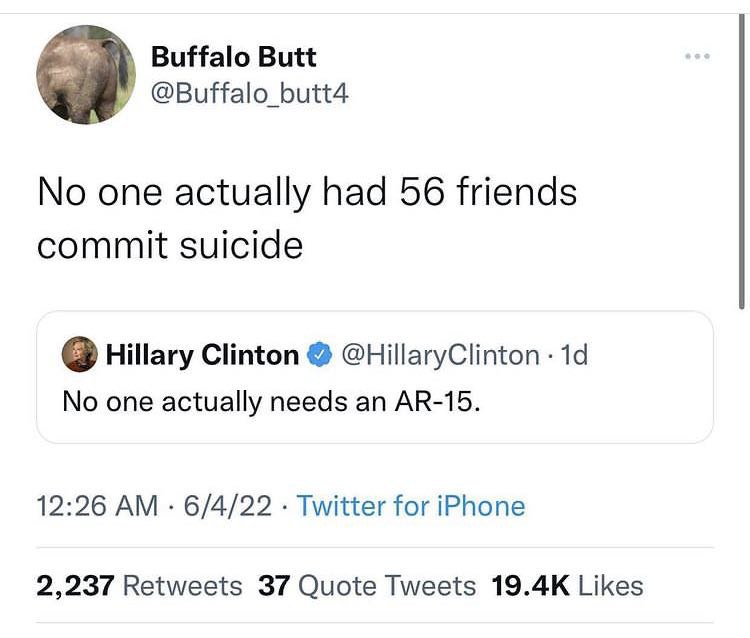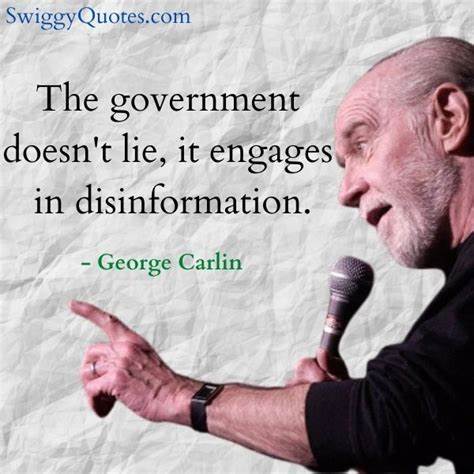 And now for the business portion of the post borrowed from Tuesday:
Guidelines for posting and discussion on this site were outlined by our host, WolfM00n. Please, review them from time to time.
The discourse on this site is to be CIVIL – no name calling, baiting, or threatening others here is allowed. Those who are so inclined may visit Wolf's other sanctuary, the U-Tree, to slog it out. There is also a "rescue" thread there for members of the Tree to rendezvous if the main site goes kablooey. A third site has been added for site outages of longer duration.
This site is a celebration of the natural rights endowed to humans by our Creator as well as those enshrined in the Bill of Rights adopted in the founding documents of the United States of America. Within the limits of law, how we exercise these rights is part of the freedom of our discussion.
Fellow tree dweller Wheatie gave us some good reminders on the basics of civility in political discourse:
No food fights.
No running with scissors.
If you bring snacks, bring enough for everyone.
And Auntie DePat's requests:
If you see something has not been posted, do us all a favor, and post it. Please, do not complain that it has not been done yet.
The scroll wheel on your mouse can be your friend. As mature adults, please use it here in the same manner you would in avoiding online porn.
_____________________________________________________
MATTHEW 5:27-32
27"You have heard that it was said, `You shall not commit adultery.' 28But I say to you that every one who looks at a woman lustfully has already committed adultery with her in his heart. 29If your right eye causes you to sin, pluck it out and throw it away; it is better that you lose one of your members than that your whole body be thrown into hell. 30And if your right hand causes you to sin, cut it off and throw it away; it is better that you lose one of your members than that your whole body go into hell. 31"It was also said, `Whoever divorces his wife, let him give her a certificate of divorce.' 32But I say to you that every one who divorces his wife, except on the ground of unchastity, makes her an adulteress; and whoever marries a divorced woman commits adultery.
More stark reality on firearms.
Yeah, he nails it again.
Have a great weekend.