Why the Communist Chinese Behavior of DOJ and FBI Makes Proof of Life Necessary to Prevent Secret Indictment and Arrest of Trump and Associates
---
We are entering a dangerous phase, patriots. The DOJ and FBI are becoming desperate liars. Each day, they act MORE and MORE COWARDLY, like their Chinese and North Korean counterparts, who "disappear" people in the interest of "national security" without the slightest apology.
Think it can't happen here? Think they might not "secretly" arrest Trump, to "prevent violence"?
Let's walk through this.
---
Here is one side of that equation. (H/T phoenix)
There are a lot of reasons why – yeah – Trump might have said something very uncharacteristic.
Now – we here on this site had a nice debate about this alleged Trump statement, which you can find HERE. (H/T Aubergine)
LINK: https://www.theqtree.com/2022/08/15/dear-kmag-20220815-joe-biden-didnt-win-%e2%9d%80-open-topic/comment-page-1/#comment-943782
There are several sources on what Trump ALLEGEDLY said in an interview, AND what he ALLEGEDLY said in a private message to Merrick "Kapo" Garland.
Here are some links to get you started:
https://redstate.com/mike_miller/2022/08/14/report-surprising-private-message-trump-sent-to-merrick-garland-after-mar-a-lago-raid-revealed-n612206
https://redstate.com/levon/2022/08/15/donald-trump-says-temperature-has-to-be-brought-down-in-first-interview-following-fbi-raid-n612430
As you will see from the conversation link above, not everybody was ready to believe that Trump even SAID this. I'm a bit ambivalent about it myself, and have theorized both ways.
I tend to believe he DID say it, but I see an extreme need to be skeptical going forward.
Scott467 did some meticulous digging, and cannot find actual proof that Trump said it, such as a video. And given that Red State was once an anti-Trump oasis, and Fox News literally ASSISTED in the electoral coup against Trump, why should we believe them? I agree. It's time to be skeptical.
And NOW THIS.
Melania steps out and goes to Trump Tower. As discussed HERE. (H/T Bfly)
LINK: https://www.theqtree.com/2022/08/15/dear-kmag-20220815-joe-biden-didnt-win-%e2%9d%80-open-topic/comment-page-1/#comment-944031
LINK: https://www.dailymail.co.uk/femail/article-11113647/Melania-arrives-Trump-Tower-black-power-suit-7-000-Chanel-handbag-Mar-Lago-raid.html
We got into bit of discussion about the mask. Take a look.
I mean, take a look.
I mean, really take a look.
Now you all know that I'm a massive skeptic of "doubles" allegations, because in most cases, they're just disinformation. That disinformation is not only used to make our side look silly – it also protects the REAL cases of stunt doubles, by a kind of "seeded disbelief".
The fact remains, doubles ARE a real trick, used by all sides. Retired military and DEA operator Jeffrey Prather, who spotted the current use of operators against the American people in recent years, including January Sixth, even talked about the use of doubles in America, on Americans, as the recent "PIT" meeting.
LINK: https://rumble.com/v1fx26f-the-pit-jeffrey-prather-excerpt.html
VIDEO: (You'll have to listen to the whole wonderful thing – I don't remember where he talked about the doubles.)
Prather mentions MASKS as being part of the "doubles" scam. He also talks about "doubles" being used as part of discreditation, blackmail, and false evidence. Hopefully somebody can get the exact transcription.
I still remember the time that Kamala Harris, that dopey Indian-Jamaican valley girl who can screw up anything, had a political stunt double "screw up" a simple glad-handing job in Palm Beach, thanks to the brilliant provocateur Laura Loomer, who knew that "Real Kamala" was somewhere else as that very moment, and sent the double running for her vehicle.
FAKE KAMALA GOT LOOMERED! – Laura Loomer Catches Kamala Harris BODY DOUBLE at Palm Beach Polling Place! (VIDEO -PHOTOS)
By Jim Hoft
Published November 1, 2020 at 1:32pm
823 Comments
LINK: https://www.thegatewaypundit.com/2020/11/holy-crap-fake-kamala-got-loomered-laura-loomer-catches-kamala-harris-body-double-palm-beach-polling-place-video-photos/
ARCHIVE: https://archive.ph/iF3bf
VIDEO:
SO – doubles ARE a real thing, but they can be desperately hard to catch.
You have to admit – this lady looks a LOT like Kamala Harris.
Take a look at Melania again. Are you POSITIVE it's Melania?
Even if it IS Melania, we are going to have to think hard about KAPO'S next move.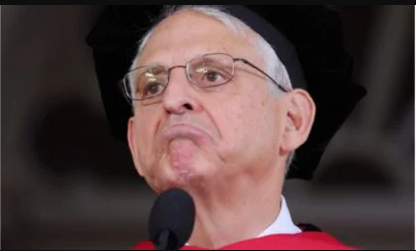 We KNOW that this LAWFARE REGIME will literally SANCTION its own illegal and unconstitutional acts against us. Just like every dirty trick they used against Trump – all of which I believe were "globally sanctioned" by horrifying and ANATHEMA secret treaties.
Remember – it's how they SLEEP AT NIGHT. They tell themselves that everything they do is "legal".
---
SO – let's consider this scenario.
Let's assume that KAPO – Merrick Garland – acting under the orders of Stalinist ASSHOLE Barack Obama, via the grubby lips of professional LIAR Susan Rice, needs to INDICT or even ARREST Donald Trump.
This may even be a SECRET indictment, under SECRET LAW.
Our pathetic and evil government has clearly been caught with their pants down, SECRETLY but "not so secretly" injecting children with poison to fight "climate change" – or so they tell themselves.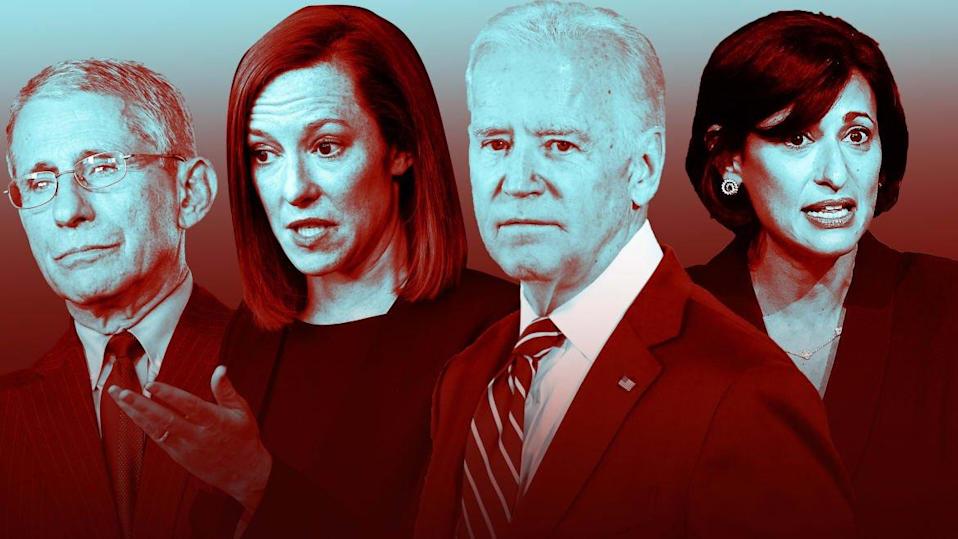 Why would they not secretly arrest Trump?
Would it not be better "for national security" to order some kind of hoax-protected secret arrest "in the interest of public safety"?
Would it not be better FOR THEM to seed disinformation that "all is well"?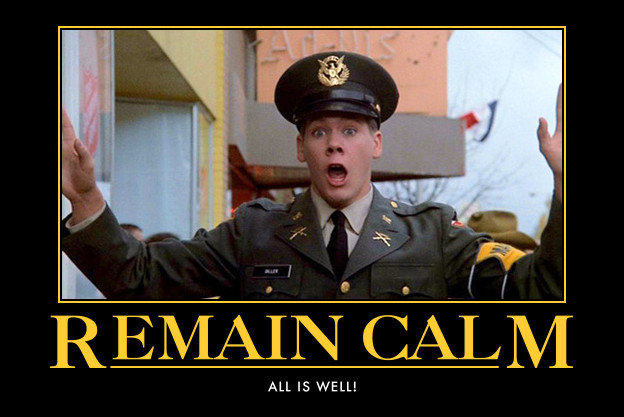 Maybe even on social media?
Think about how COWARDLY these asshole DODGE and FIB communists actually are.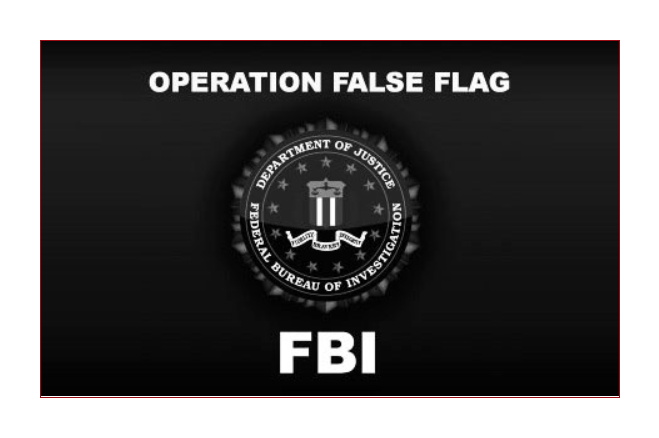 SPIT
These people are NOTHING like the old FBI and DOJ.
How do we know this? Because they're not the same people carrying the guns.
I don't know about you all, but I don't trust this government. AT ALL.
Prepare for them to take down our rightful and true President in the most underhanded ways possible. Nothing is beneath them.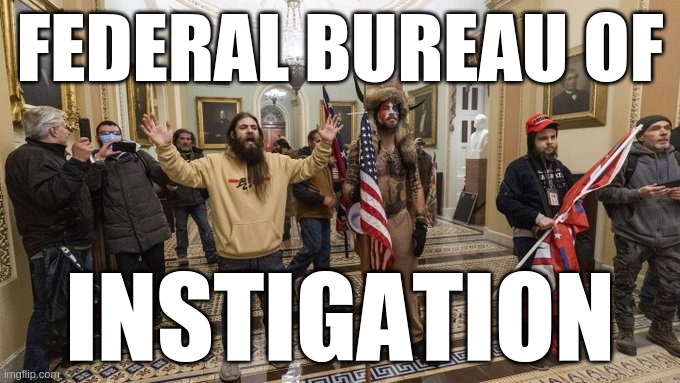 Remember what they did to us on January Sixth – how they STOLE our peaceful protest right out from under us.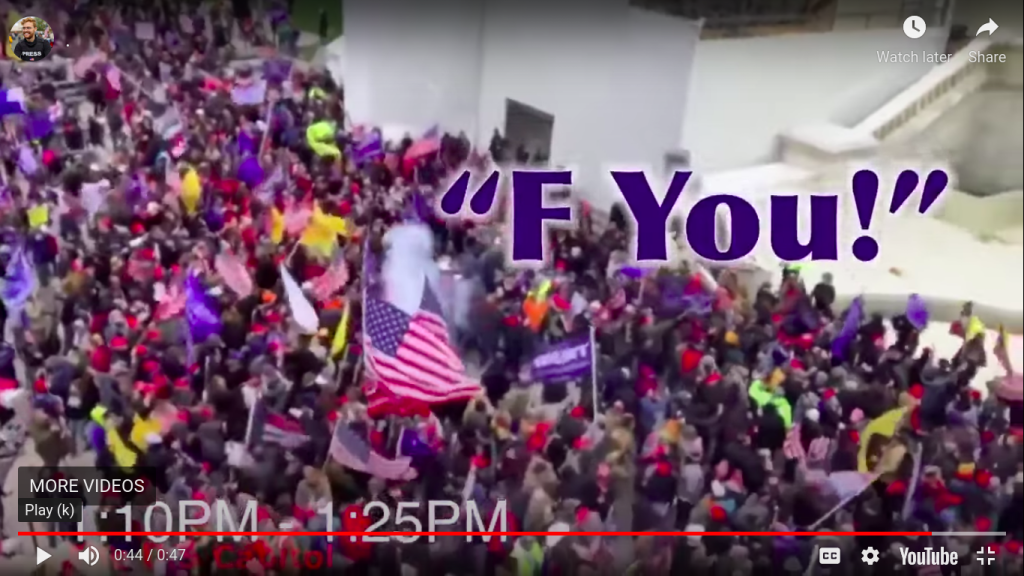 Because they don't want us to protest. They want us to give up. They want to "normalize" the removal of Trump.
And I ain't about to let that happen.
W