While most of the lies of the Fake News and their corrupt Democrat masters are merely ugly, SOME of their lies are in fact DANGEROUS.
I am going to take ONE of those lies – a BIG LIE – head on. And I am going to demonstrate that the Democrat / Deep State "Governmedia" complex is very intentionally SOWING THE SEEDS OF TARGETED VIOLENCE.
Against our POTUS.
Remember – Democrats accuse others of exactly what they are doing.
It took me a while to realize that Democrat accusations of "targeted violence" thrown at conservatives mean that THEY THEMSELVES are encouraging if not actually planning "targeted violence".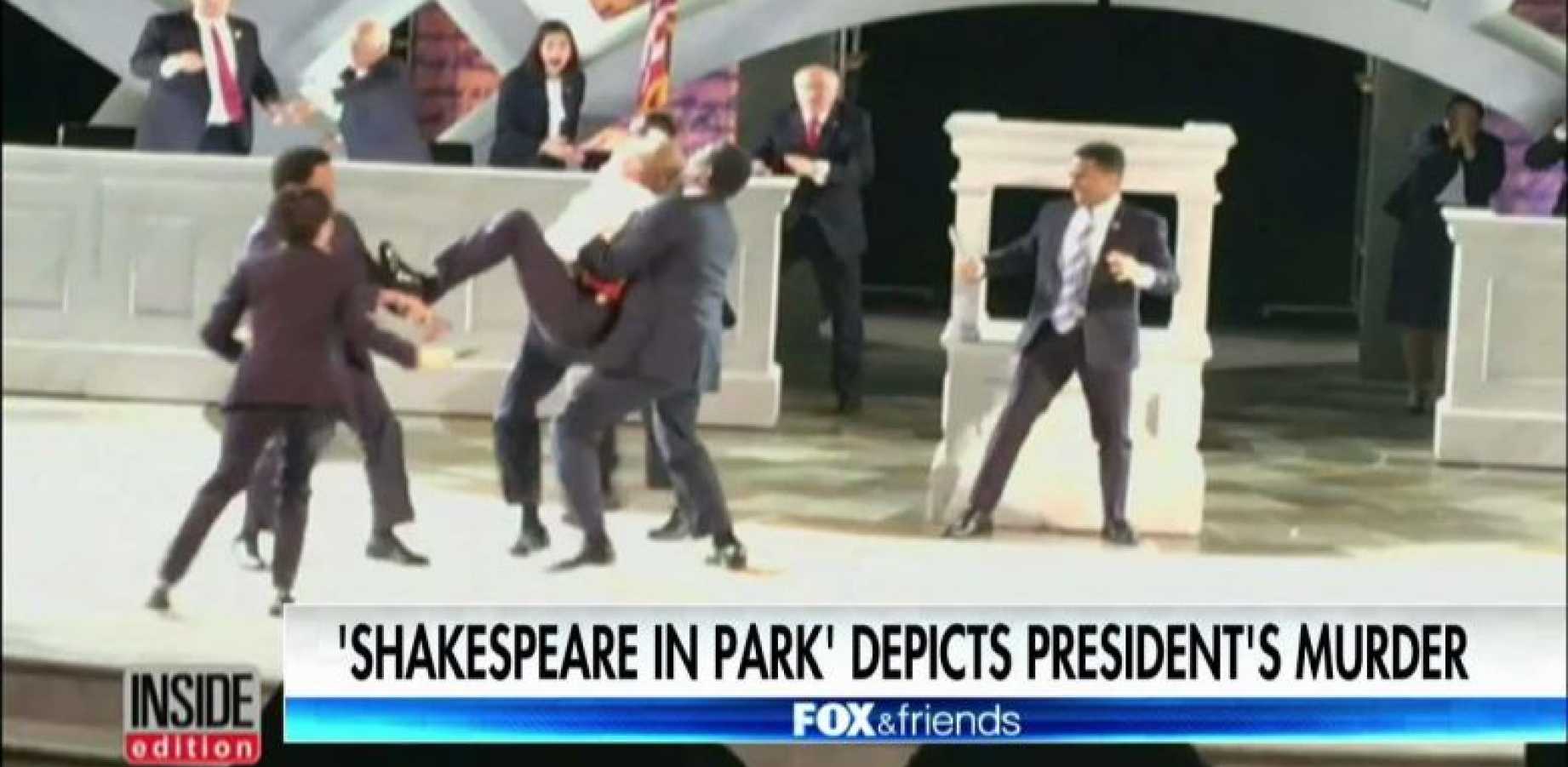 Remember how the stealth-Marxist Democrats persistently accused Candidate Donald Trump of encouraging violence, and yet quite literally ALL violence surrounding Trump rallies was instigated and carried out by COMMUNISTS, communist-controlled ANTIFA, and DEMOCRAT MOBS?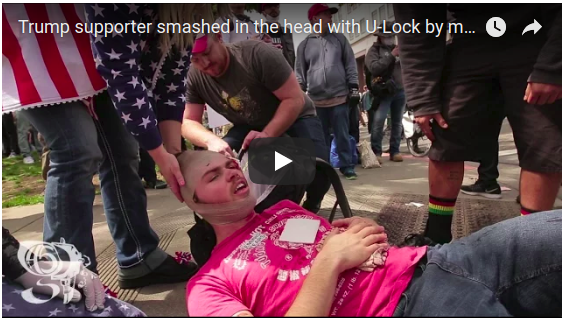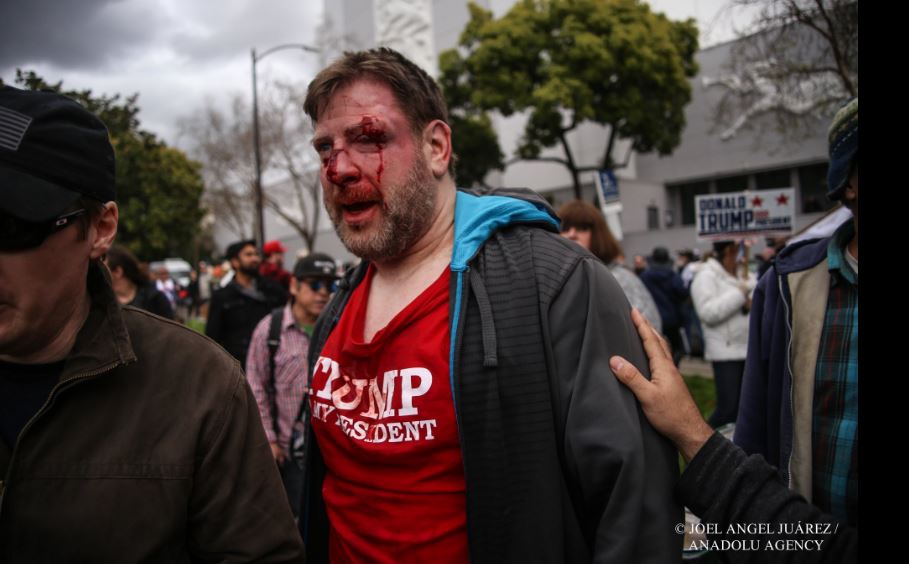 Yeah. We remember. And do you remember the name ROBERT CREAMER – the Democrat operative who orchestrated that violence? It turns out that he has an interesting connection to a certain Senator named Mark Warner, who has interesting connections to RUSSIA.
Let's begin with today's news.
What we have here is NARRATIVE – a narrative which is being sown to create a BACKGROUND for targeted violence, so that it will appear natural and organic. It is what I call the chaos narrative.
There is only one problem. That narrative is a LIE.
Let's being with Mark Warner's psy-op tweet.
"This is scary."
Good grief. THAT is pure psychological propaganda. And it's pathetic. Really, really pathetic. GET AT GRIP, MAN.
I mean, really. The boy has the vapors. Get him to his casting couch.
"…chaos of the Trump administration."
Right there. "CHAOS". I want you to REMEMBER THAT.
"…haphazard approach to Syria." What? Do you mean as in President Trump doing exactly what he said when he campaigned? Meaning to kill ISIS and get out of Syria? DESPITE manipulations by those lovable CIA-CNN-Netflix White Helmets, spoon-fed to us by the American Fake Media?
Getting out of Syria after killing ISIS is exactly what President Trump has TRIED to do since he took office. And yet – very oddly – the Democrat leadership of an ostensibly anti-war and anti-military Democrat base, seems very interested in getting us involved in a war with Russia while under Republican leadership.
It's just so ODD.
Why would that be? Would it be because hidden Marxists like SOME SENATORS are not WORRIED one bit about hypocrisy? Is it because Trump has now UNMASKED Democrats as wanting to START A WAR and then BLAME IT ON REPUBLICANS?
Should we GO THERE, Senator Warner? I think it would be VERY FRUITFUL. But let's go on to the final lie.
"…the President's erratic whims."
Please explain. How is Trump doing EXACTLY what he PROMISED "erratic" or a "whim"?
Or are you, Mark Warner, actually another tricky communist like Dianne Feinstein?
My theory, Mark Warner, is that you are a "hook 'em into another Vietnam" communist tool, just like Democrat operative Robert Creamer.
You know Bob Creamer, Mark. He's the guy behind the Trump rally violence. He has an actual communist wife, House fixture Jan Schakowsky. But what is FAR more interesting about Mr. Creamer, is that he was ALSO four-square behind Obama getting us into WAR in Syria.
The old 60's radical is a very odd hawk, just like you.
Interesting, isn't it? That the American communists' REAL position is to get us into another bleeding proxy war with Russia. JUST LIKE VIETNAM.
Which, of course, could THEN be used to foment a violent CULTURAL WAR here in America. Which, you see, was the REAL Russian purpose of Vietnam.
SYRIA is being used to attack the UNITED STATES. Just like Vietnam.
Just like Vietnam was, after COMMUNISTS in CIA killed John F. Kennedy.
Is everything making sense now? Do you SEE the parallel?
They really do stick to their playbook.
I think that's interesting, Mark. Especially since I figured out how getting America into losing wars seemed to be a "specialty" of the same CIA that YOU protect, and whose old mole leadership hates Donald Trump so badly.
So let's look more closely at Russia-conspiring Mark Warner, possibly one of the most CORRUPT senators in Congress.
We KNOW that this man Warner is highly at risk of – shall we say – CRIMINAL CHARGES – possibly by a military tribunal, if you believe anything from the "Q" psy-op – a lovely mystery which seems to predict SOME things Quite well.
It does seem that Warner, like his China-connected colleague Dianne Feinstein, has "problems" with foreign entanglements.
And, I seem to remember something about Democrats. Ah, yes. They accuse others of that which they are doing. Well, let's look at the evidence.
Warner is definitely connected to Senate leaker James Wolfe of "Ali Watkins" fame, and Warner HIMSELF may very well be the SOURCE of leaks against Trump.
Warner's ACTUAL (not theoretical) relationship to RUSSIAN oligarch and near-criminal Oleg Deripaska (who I like to call Dirtypasta) is beyond question.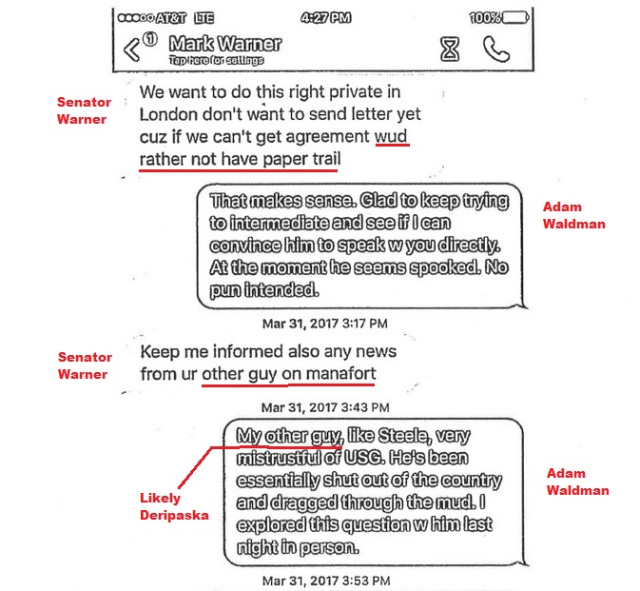 Now – I find it very interesting that CIA-connected Warner, who is right now pushing those weird lies about chaos in the Trump administration, is doing so at the exact same time as the Washington Post.
Do you know who or what connects the Washington Post with Senator Mark Warner?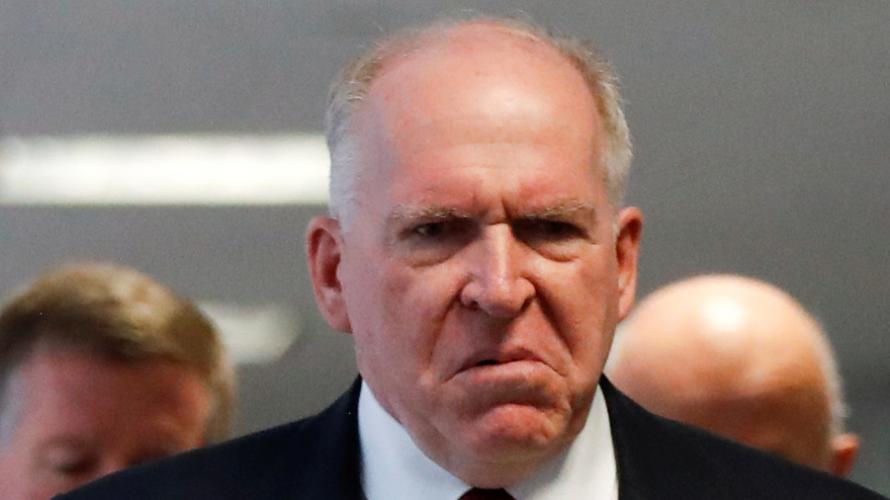 Yes. The CIA. And in particular, the Obama CIA.
So let's see how this "chaos narrative" originates with the CIA, and is being pushed by their "Bezos Blog", the Washington Post.
https://www.washingtonpost.com/politics/trump-names-budget-director-mick-mulvaney-as-acting-white-house-chief-of-staff/2018/12/14/4d32a516-ffee-11e8-ad40-cdfd0e0dd65a_story.html
I have taken the liberty of COPYING the various lies of the Washington Post so that they cannot retract them. FORENSIC JOURNALISM, you might say.
This thing is an absolute WELLSPRING of lies, dissembling, and misrepresentation. I mean, it does not let up one bit.
Now – I could go though this whole thing from first paragraph to last, but that's boring and unnecessary. The part that actually shows the setting of a false narrative is the FIRST TWO PARAGRAPHS. So I'm just going to show you those two paragraphs, and explain how they are used to start off the chaos narrative – a CLASSIC BIG LIE of the progzi left.
If you want to go through the article and find more examples for extra credit, by all means – HAVE AT IT.
Let's right here and now clarify the absolute falsehood of the "chaos narrative". It is the idea that the White House is in "turmoil". Hogwash.
Habeus corpus, baby. Where is the fucking evidence? I don't mean your "anonymous sources". I mean evidence. Not "Fake News".
Nothing we have seen from reliable sources indicates that this is true in the SLIGHTEST. Yes, there is turnover in the Trump White House, just like a real business. THAT is because the Trump White House IS a high-pressure business. Just ask ANY of the people who leave. They ALL say the same thing. Trump is a BRUTAL taskmaster. But he is also a BRUTALLY EFFECTIVE one. And that is why we love him. He works as hard as we do.
But ask for evidence of ACTUAL CHAOS – the real thing – not anonymous assertions – and you will not see it. It VANISHES.
That is why the chaos narrative is a classic BIG LIE. It is something utterly false that must be repeated over and over and over again to gain perception as truth.
Ask them for evidence. Trust me – the Communist Fake News cannot show it to you. It's simply not there. It's FAKERY.
The way to fight the big lie technique (which I am doing), is to find the narrative (which I did – "chaos in the Trump White House"), label it (which I did – the "chaos narrative"), and then flip it back on them with a probable motive (which I am doing now).
The "chaos narrative" is a classic CIA "sown background" operation to make a deniable assassination attempt plausible.

Why the CIA and their Fake News media are pushing the "chaos narrative"
It's really that simple. Nobody WANTS to say it, but somebody HAS TO. So I am doing it right here. The useful idiots in the press may think they're sowing an impeachment narrative, but they are actually sowing an assassination narrative. And they need to STOP IT.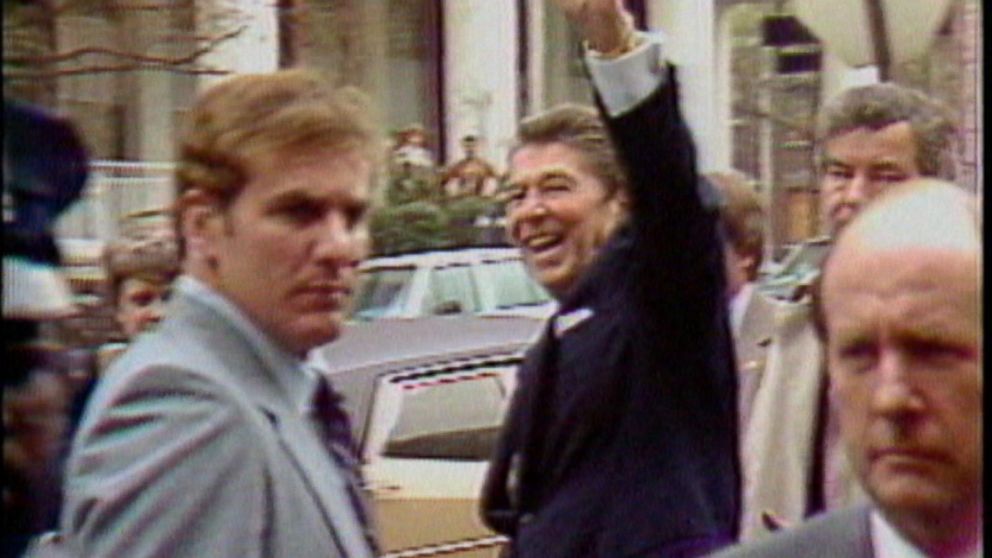 It is utterly evil and wrong, but it is EXTREMELY IMPORTANT to the plotters for preparatory psychological influence of Americans, so that responsibility for an attack in or near the White House cannot be pinned back to the CIA. It has to LOOK ORGANIC. It's a perception trick, like 9/11.
I hear the chaos narrative recited to me by Democrats who listen to Fake News all the time. One of them, who I am almost certain is a CIA asset, even made a rather clumsy effort to "incept" me with this ridiculous thing in the "alpha test phase" (which is why I'm doubly sure this is CIA's work). But now that we see it in the CIA official organ The Washington Post, we can be sure. CIA fully owns and operates the "chaos narrative".
So let's look at the sowing of the chaos narrative in action. We begin with paragraph 1.
President Trump on Friday abruptly named Mick Mulvaney, currently the director of the Office of Management and Budget, as acting White House chief of staff, elevating a conservative ideologue with congressional experience to steer the administration through a treacherous phase.

Paragraph 1, my emphasis
This is basically true, although "abruptly" is a weasel-word which is being used for its emotional impact more than its accuracy, in my opinion.
The real problem is that "treacherous phase" is pure propaganda – part of the chaos narrative set-up. This idea ("treacherous") is meant to be a quality of the "chaos" – the reader's mind will link it up later.
See what I'm saying? They are SOWING SEEDS, folks. Seeds of targeted violence. This is how it works. They want people to think that an event where somebody "goes Hinckley" will be ALL ABOUT TRUMP'S CHAOTIC WHITE HOUSE and not about that attempted assassin's well-hidden CIA connections.
They want you to think that the "treachery" belongs to Trump – NOT CIA.
Moving along.
Paragraph 2 is filled with 180-degree lies. Again, this utter reversal of logic is straight out of the big lie technique.
Mulvaney replaces John F. Kelly, a retired four-star Marine Corps general who failed to impose discipline on a chaotic West Wing and was ousted last week by Trump after the president grew tired of Kelly's restrictive management.

Paragraph 2, my emphasis
There are FOUR lies in this ONE sentence. This is a doozy. Normally people just roll their eyes and go on. Sorry. NOT WOLF MOON. It's time to make 'em pay.
Let's look at each one of the four.
The idea that John Kelly failed to impose discipline is actually negated by the final lie of the same sentence – that the President (notice they did not capitalize the word – minimize and disrespect) grew tired of Kelly's restrictive management.
It was, in fact, General Kelly's DISCIPLINE which ENDED the Reince Priebus leak-fest and other security problems which the MSM depended upon to fulfill their narrative of "growing chaos". All of us in Trumpland immediately saw that REMOVING Reince Priebus and replacing him with John Kelly FIXED all the minor problems which had earlier ALLOWED the chaos narrative to be somewhat (but still not very) believable.
Even more beautifully, POTUS used "chaos agent" Scaramucci, who paralleled the attacker's agenda into failure, to install the highly disciplined John Kelly. An amazing and praise-worthy chess move.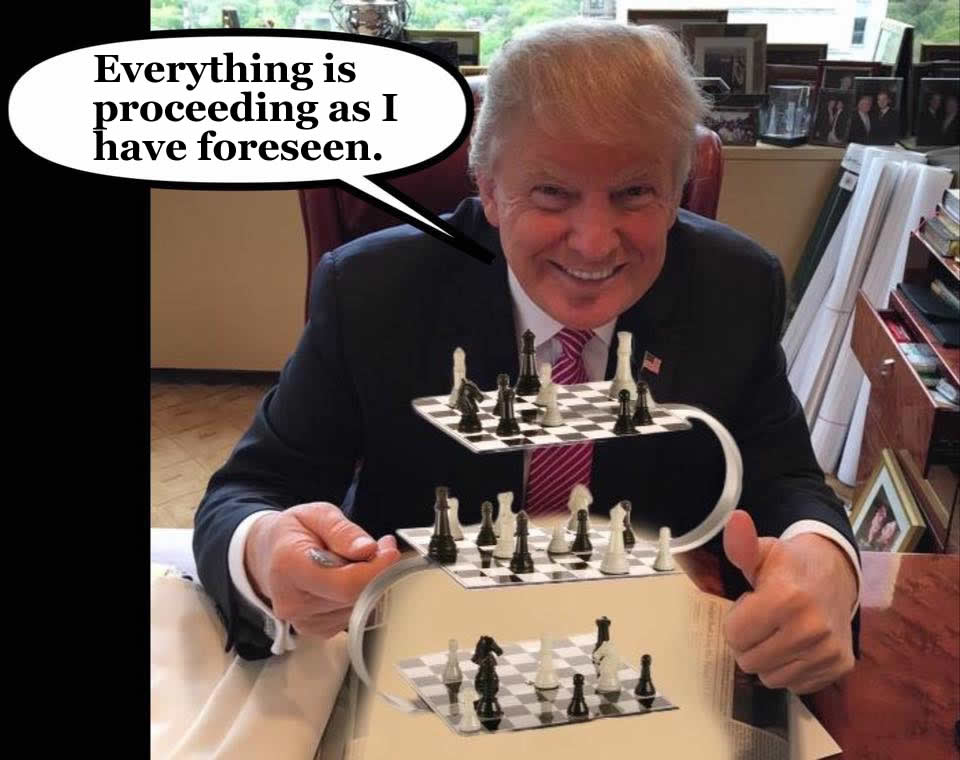 We SAW this happen, WaPo. We SAW security arrive in the West Wing when YOUR CHAFF was removed from OUR WHEAT. We saw PEACE and CALM come to the White House, when YOUR agents were removed.
You can LIE to us all you want, CIA Fake News. We CALL YOU OUT.
YOU LIE.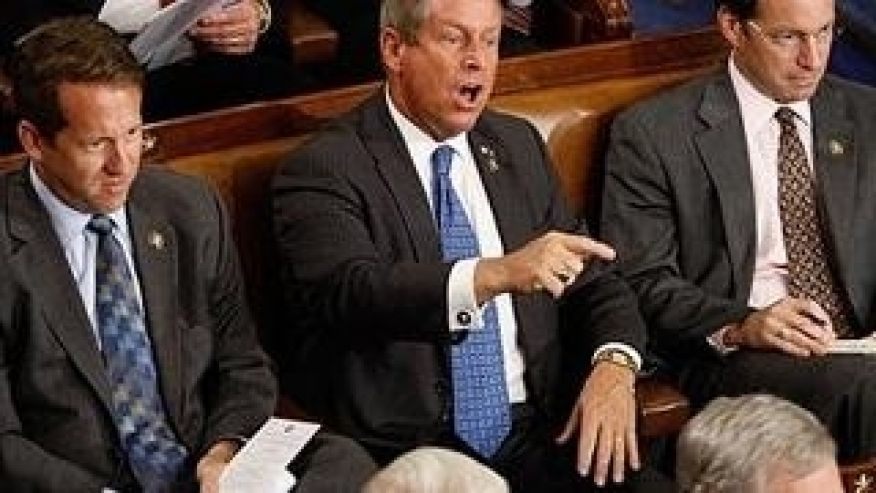 But sadly, because President-assassinating three-letter agencies infested with communist vermin don't care about such things as Truth, we have to suffer their pet WaPo columnists dictating bullshit to us.
Notice lie number TWO of the sentence – "chaotic West Wing". Sorry – there is no longer ANY reason to believe this is true. We are simply not seeing it. You are PSY-OPPING us, WaPo.
"Explain it to us, WaPo liars, like you would to a child."
But hey – RIGHT THERE you see the eye of their fake hurricane – the chaos narrative itself. "CHAOTIC."
Moving on to lie number THREE – the idea that John Kelly was "ousted".
No proof, no admission by anybody, only the exact opposite said by all parties. But no – the Obamanazi Washington Post is as comfortable with the BIG LIE as with the small ones. Heil Hillary, you progzis. We know your type.
The final, fourth lie of the paragraph bears a closer look – the idea that President Trump "grew tired of Kelly's restrictive management".
The leftists need a reason for their fake firing, so they do what I pointed out about Scaramucci – they push an "enemy talking point" into failure. In the case of Scaramucci, pushing THEIR schtick forward to failure was a Trump tactic to get rid of leaker and Obamacare protector Reince Priebus, who had been IMPOSED on President Trump. In the case of this article, WaPo is taking Kelly's very QUALITY – his discipline – and pushing it to failure, making it a blame-cast trait to "reason Kelly away". There is only one problem.
DISCIPLINE REMOVES CHAOS.
Just as, in fact, we observed.
We pay attention to Trump, WaPo. Every single day. EVERY SINGLE DAY.
I would say that The Washington Post "can't have it both ways", but that is not enough. I'm not going to let them have it EITHER way.
Kelly's discipline was APPRECIATED and will likely be MISSED. Although, judging from his success with several hats, Mick Mulvaney may very well be able to maintain Kelly's level of White House discipline. I certainly HOPE this is the case.
I believe that continued discipline in the White House is ESSENTIAL – in particular because I believe that the Deep State's continued push of the false chaos narrative constitutes evidence of a real background threat of assassination. Security must NOT lighten up in Kelly's absence. NOT ONE BIT.
Now – we need to ask ourselves – WHY would the CIA lie about this? In my opinion there is a SECOND reason, besides just trying to maintain the chaos narrative.
Do the math, people.

Patriot Kelly is needed. Elsewhere. And THAT idea is being fought HARD by the Fake News.
But we know how to deal with that.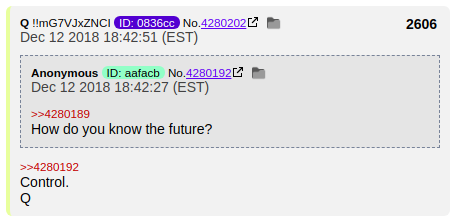 Part of controlling the future is controlling what people can possibly think about it. The Communist Fake News does that all the time. But we can fight back.
This is information war. My self-appointed role in that war is to SNIFF OUT – wolf-like – the enemy's hidden "unthinkables", and make them thinkable, so that they DARE NOT TRY.
And I sniff EVIL in the chaos narrative. THEIR evil.
W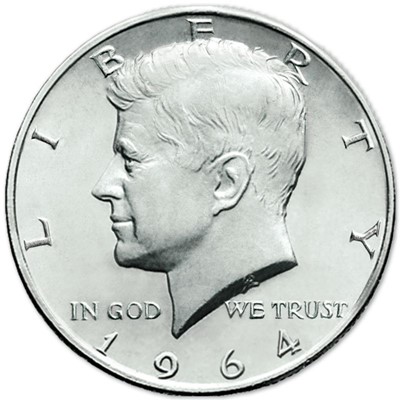 "Never again" said the crying child.