This Merry Warrior Monday Open Thread is VERY OPEN – a place for everybody to post whatever they feel they would like to tell the White Hats, and the rest of the MAGA-KMAG-KAG! world.
Yes, it's Monday…again.
But it's okay! We'll get through it.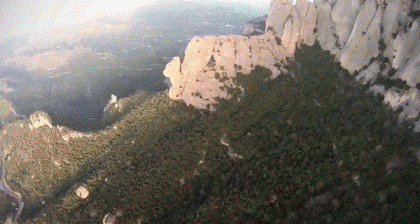 Free Speech is practiced here at the Q Tree. But please keep it civil.
Discussion of Q is not only allowed but encouraged. Imagine that! We can talk about Q here and not get banned.
Please also consider the Important Guidelines, outlined here in the January 1st open thread. Let's not give the odious Internet Censors a reason to shut down this precious haven that Wolf has created for us.
Remember – your greatest gift to President Trump is FIVE WORDS:
I AM PRAYING FOR YOU.
Wheatie's Rules:
No food fights.
No running with scissors.
If you bring snacks, bring enough for everyone.
………………………………………………………………………
For your listening enjoyment, I offer this composition from Audiomachine, titled 'The New Earth':
[youtube https://www.youtube.com/watch?v=lezuLsTFpJY&w=640&h=360]
……………………………………………………….
Visual descriptions for our dear Zoe, and for anyone else who may find them helpful:
Header Image: Is President Trump, waving from the platform at the top of the entry stairs for Air Force One. First Lady Melania and Barron are behind him, and are entering the plane…but our President has paused to give us a wave. He has a furrowed brow and a slight smile on his face. It's a sunny day with blue skies and fluffy white clouds.
Second Image: Is a moving image, a gif, of a polar bear with his head and shoulders down on the ice. He is pushing forward with his hind legs. He looks tired…but is pushing himself forward, even with his front half down on the ice.
Third Image: Is another gif, which gives us the view of being in flight through some craggy mountains and rock formations. As we approach a large promontory, we see a small triangular shaped opening…and we are headed straight for it. We fly right through the opening! On the other side, the view shifts to us looking at the small craft that we seemingly were piloting…and it appears to be a futuristic-looking little space craft.
Forth Image: Is an image of President Trump walking by himself along the portico outside the White House. He has his head down and looks deep in thought. This view of the President is framed by the branches of the trees growing alongside the White House, that the photographer made this shot through.
……………………………………………………