Psst, psst. Check, check. One, two, three, four. Check, check.
Is this thing on?
GOOOOOOOD MORNING FRUITED PLAIN! Time to wake up this Q Tree. Today, is Wednesday, HUMP Day, and that being the case, we could all use a little boost to make it to the weekend.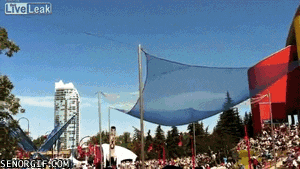 Thanks to the host of the site for letting me embark on this journey with all of you. For today's wild ride, some appropriate early morning music is in order:
Don't ya just love the sound of timpani in the morning?
Okay, so here's the deal. This is the open thread. This is where we all come to get the news that other Q tree inhabitants think is worth knowing and sharing. Please, post links to any "news" stories quoted, and ask for help if you are stumped as to how to do that. We're a friendly lot. Someone will be with you shortly, and there is no reason to have to press one for English.
Free speech, and the open exchange and hashing out of ideas is not only allowed, but encouraged. If we all don't use it, we're going to lose it. A little incivility goes a long way, though.
Unlike Thomas Edison's lab, there are a few rules here in the branches of the Q Tree. Our host, Wolfm00n, outlined them in a post on new years day. Please, review these rules at least as often as you file your taxes.
Fellow tree dweller Wheatie gave us some good reminders on the basics:
No food fights.
No running with scissors.
If you bring snacks, bring enough for everyone.
Steve suggests we do not point firearms at the nuclear weapons, and I, Deplorable Patriot, bossy chick that I am, requests no teasing the animals, pets and wildlife alike.
Teasing and trolling the lefties, on the other hand is a moral imperative.
_____________________________________________________
In the eternal fight against the forces of evil and darkness, unceasing prayer is always needed. Today's Lectionary bids Psalm 139 be proclaimed:
Deliver me, O Lord, from the evil man: rescue me from the unjust man. [3] Who have devised iniquities in their hearts: all the day long they designed battles. [4] They have sharpened their tongues like a serpent: the venom of asps is under their lips. [5] Keep me, O Lord, from the hand of the wicked: and from unjust men deliver me. Who have proposed to supplant my steps.

[6] The proud have hidden a net for me. And they have stretched out cords for a snare: they have laid for me a stumblingblock by the wayside. [7] I said to the Lord: Thou art my God: hear, O Lord, the voice of my supplication. [8]O Lord, Lord, the strength of my salvation: thou hast overshadowed my head in the day of battle. [9] Give me not up, O Lord, from my desire to the wicked: they have plotted against me; do not thou forsake me, lest they should triumph. [10] The head of them compassing me about: the labour of their lips shall overwhelm them.

[11] Burning coals shall fall upon them; thou wilt cast them down into the fire: in miseries they shall not be able to stand. [12] A man full of tongue shall not be established in the earth: evil shall catch the unjust man unto destruction.[13] I know that the Lord will do justice to the needy, and will revenge the poor. [14] But as for the just, they shall give glory to thy name: and the upright shall dwell with thy countenance.
As always, prayers for the fight against that which seeks to enslave us are welcome.
And now, on to the day's news…..