A Deplorable Abroad, Wherein Keln's Meme Takes on a Profound Second Meaning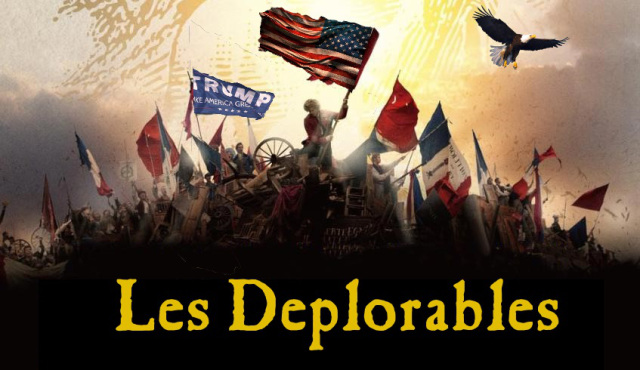 I must begin by admitting – to a limited extent – where I was during my recent absence.
For a short time, I was in Paris – as in Paris, France. I was forced by circumstances to take a taxi across downtown Paris on a rather noisy, wet, and surprisingly warm night.
It was only about 15 minutes out of my entire journey – maybe a half hour at most – but in that short time, I lucked into some of the most important information I've ever managed to pick up.
Nothing secret – nothing dangerous – nothing of monetary value to me, nor to anybody I know. And yet – what I learned is of immense value to those of us who actually care about the future of this world. It is of particular value to you, my fellow QTreepers, and to the rest of our fellow Deplorables.
I would hardly think that a random cab-driver – a talkative Francophone immigrant from Nigeria who was nonetheless eager to try his English – might change my entire outlook on the world, but that is exactly what happened. And who knows? This man's wonderful and engaged thoughts, poured out to a random American who flagged down his random taxi on a random Paris street – might even influence an entire nation, far away.
To set the stage for our conversation, I should tell you that I had – without seeking them out – already encountered the "yellow jackets" in France. I won't say where or when, other than that it was also on this trip.
The yellow jackets I saw were not violent at all. They were like you see them in the photograph here – peacefully assembled. There were enough of them – a dozen or two – that it was not pathetic, but not so many that it would have been an actual staged protest. It was more like a vigil – a kind of semi-permanent reminder to the authorities that the movement was not going to simply go away.
I am not convinced that it is the actual yellow jackets who are violent. The group I encountered was just outside one of the premiere historical strongholds of communists in France. I have believed for some time that communist infiltration has been used to provoke violence in both France and Hong-Kong, in order to alienate peaceful citizens from the protesters, and thus PREVENT the formation of any significant, peaceful movement like that created by Martin Luther King, Jr.
Very important. THEY DON'T WANT A PEACEFUL MOVEMENT. See a guy named "Q".
I have wanted to say this for some time, but it was not until I spotted the geographic coincidence of active yellow jackets and potentially infiltrating communists that I had any proof of this.
It was my impression that in "flyover France" I have actually encountered MANY "out of uniform" yellow jackets who were simply leading their daily lives, and not wearing their vests. To most visitors, I'm sure they just seem like normal men and women of France. They are just "regular, everyday people". But to me – a deplorable from America – I could spot them in the same way that I can spot a fellow deplorable here. They were French men and women of the working and small business classes – honest to a fault – who have a kind of well-earned pride in their lives, their regions, their beliefs, and their country – something that has always made FRANCE a thing of its own, and a place worth visiting.
So – when I took that fateful taxi ride, I was already practiced in spotting those who belong to the simmering populist underside of France. And when I spotted my driver as possibly being one of les deplorables français, I knew exactly what to do.
I invoked my greatest superpower – the ability to grant completely free speech to anybody!
I could tell that my driver wanted to say something. I could sense that he was holding back – that he wanted to pour something out to an American. Having been "trained" by all the people who have tried to pump me for information over my lifetime, I simply did the same to him – responding to everything he said with small bits of encouraging agreement – administered every time he said something.
It was easy. After all, as you will see, I could find some point of agreement with everything he was saying. In only a minute or two, he was edging into politics. EXACTLY where I was hoping he would go. My enthusiastic agreement with his final point – leaning forward excitedly from the back seat – was all it took to make him "go there" for the rest of the ride.
I was very careful not to throw out any "big rocks" like "pro-Trump" or "Republican" or things that might inhibit him from pouring out his honest beliefs. MY politics didn't matter. I wanted to see the world from HIS point of view. So I responded with broader PRINCIPLES OF AGREEMENT, or smaller POINTS OF PARALLEL, rather than LABELS or any other potential deal-breakers. It was a remarkably effective strategy.
As he began shifting into unabashed politics, I realized that he was just like us. I was actually STUNNED to realize that everything Flep has been telling us about the yellow jackets is PAINFULLY true.
So when we say that FLEP is the REAL NEWS now, this is NOT bullshit. It's REALITY.
My taxi driver may or may not have been a yellow jacket – probably NOT, if I had to guess. However, he was BY ALL MEANS a remarkably deep sympathizer with their movement. He was VISIBLY AND DEEPLY ANGRY at their injuries at the hands of the police, but he did not blame it on the police – he blamed it on the French GOVERNMENT and MEDIA.
In what was one of the biggest "black comedy horror laughs" that we shared, he described how the French government and media will jump to unified outrage at the slightest protest violence in Russia, but will not even mention grave injuries to yellow jackets in their own country.
All I could think was "Muh Russia – so THEY have it, too."
---
I should tell you that, by this point in the conversation, I was thinking "What the hell – does this guy read SUNDANCE? Is he following TRUMP TWEETS? Is he lurking on OUR BLOG?"
Seriously, the guy sounded like a deplorable or a Treeper on Twitter. Although I never asked his opinion of Trump, nor did he ever SAY as much, his VIEW OF THE WORLD was UTTERLY TRUMPIAN. It was STRAIGHT OUTTA the thinking of Trump, Bannon, Stephen Miller, and Sundance, although tempered with bits of Cernovich, Raimondo, Rand Paul, and others on the "MAGA left" and libertarian side. But yet he was almost certainly unaware of ANY of these people, except Trump.
None of this is to say that he was "pro-American". Not at all. Neither was he anti-American. He was like a lot of legal immigrants in America – almost RABIDLY loyal to his newly adopted country. But I sensed that he was outraged that the old France – the one he had signed onto – the one he believed in – was slipping away. Actually, that's not strong enough. He believed that it was being DESTROYED.
The culprit? He made no evasion – GLOBALISM and the FAILED ESTABLISHMENT.
This taxi driver was remarkably fluent in economics, with his ultimate viewpoint being very Trumpian, in my opinion – that capitalism is good, but that the PEOPLE have to be able to control it, or else it will act in ways to the detriment of the people as a whole. His concerns were more along the lines of capitalism's loyalty to stockholders over the good of the country – my concerns were more about the dangers of monopoly. But it was clear to me that we were both seeing capitalism from the populist point of view, somewhat along Bannon lines.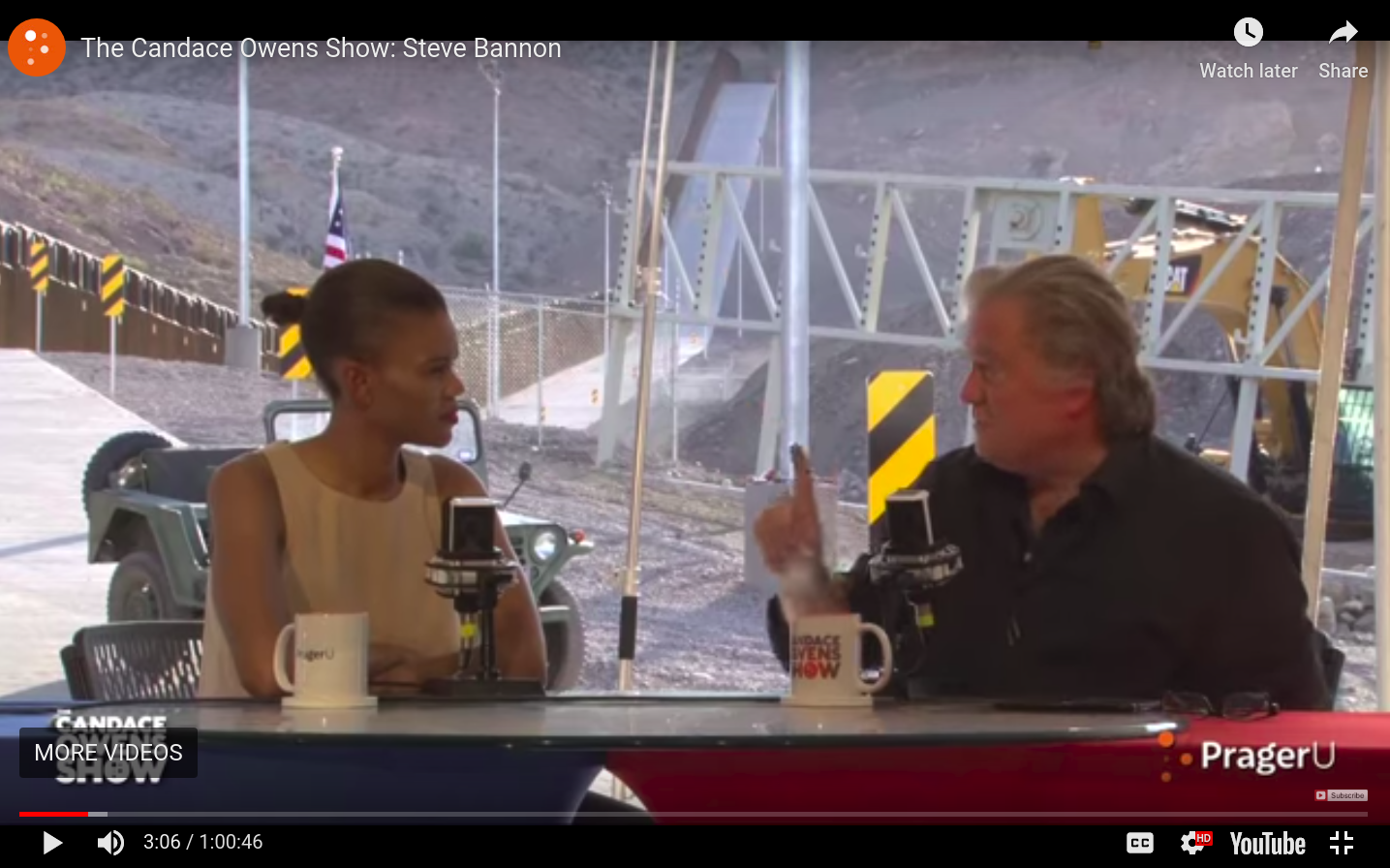 He saw the rise of China and the basic improvement of the lot of the Chinese people as a demonstration of the good side of capitalism. And yet, he saw the PROBLEMS of China, France, and America all arising from capitalism as well, albeit for different reasons.
In the case of China, he saw the "wild west" nature of its capitalism as having led to the rapid build-up, but also resulting in the extreme fakeness of the Chinese market. Queue a link to Daughn's wonderful post about the Generalized China Hustle:
https://wqth.wordpress.com/2019/09/13/china-inc-the-largest-financial-crime-of-the-last-25-years-and-its-not-over/
But let's not dump unfairly on China alone here. He reserved his greatest accusations of fakeness for the American economy (which he nonetheless insisted was a superpower, as per Sundance and Trump) and the French establishment's "fake narrative", with which the government and media deludes the French people.
All in all, a remarkable indictment of PHONY GLOBALISM.
This idea of "fakeness" was a real unifier for this taxi driver – something which obviously blew me away, since "FAKE" is something I harp about all the time ("fake news, fake entertainment, fake history, fake science, fake normal, fake reality"). In his opinion, our "fake news" (which I brought up, and which made him laugh) is actually SMALL POTATOES next to the overall MASSIVE FAKENESS of the French establishment NARRATIVE (his words).
In his opinion, there is massive economic FAKERY which is problematic for both France and America. He had NO ILLUSIONS about the continued extreme FAKENESS of the American DEBT and DEFICIT situations – something that our very own NY GUY is always reminding us about. In my opinion, this is one of the most important things he mentioned. I will get back to the taxi driver's thinking in more detail later.
SIDEBAR: The DEBT PROBLEM – by the way – is also a 2020 WINNER for Republicans in the HOUSE and SENATE. If we FINALLY want to get control of the outrageous albatrosses holding back our economy, then we MUST give TRUMP the tools he needs, and that means a REPUBLICAN HOUSE, able to FIX the budgetary problems Pelosi REFUSES to address. The VOTERS will SEE THIS and UNDERSTAND.
But beyond this, my taxi driver believes that the French people have been massively deluded by a completely FAKE NARRATIVE (his words) – a kind of ILLUSION – both economic and cultural – which is now CRUMBLING (his word) in the eyes of the French people.
Never did I hear the terms "Q", "Great Awakening", or anything remotely close to any of the memes we have here for such things. And yet, that is EXACTLY what he was talking about. To me, it is not a coincidence – not an accident.
The GREAT AWAKENING, WORLDWIDE, is REAL.
GA is WW.
We may have different words to express it, but IT'S HAPPENING.
---
One of the most important things that my driver told me was why China is winning in Africa.
In fact, once he told me this, I was fully resolved to write this article, which I otherwise did NOT want to write. I value my travel privacy, and would rather people thought that I never leave Wolf Creek Junction for any purpose whatsoever. Well, too bad for moi. This is important stuff.
My driver's observations are based upon his recent trips to Africa, where he observed developmental progress that shocked him – and which was, upon his investigation, the direct result of TRADE WITH CHINA.
According to my driver, Western nations and organizations, including very particularly the IMF, play a cruel and stealthy game of "blame the victim" (my words) that keeps Africa exactly where they want it. Rather than do the things that would let Africa actually develop, Western financial institutions withhold financing and trade using excuses like human rights, while – very cynically – said excuse problems are the precise outcome of lack of development.
To my thinking, it has become a kind of sick game, where unless Africa performs impossible or purpose-defeating demands, it can't get what it needs. It's like demanding that a drowning victim call out clearly and nicely something – maybe her PIN – if she wants a life preserver thrown to her – none of this "wave your arms and gurgle stuff" allowed.
This catch-22 situation is NOT unintended – it is purely intentional. It is part of the FAKENESS that the taxi driver places SQUARELY on what WE call "the cabal".
So what does China do? First of all, what it's best at – not giving a damn about human rights. Second of all, what it's also best at – Wild-West capitalism.
Africa wants this? We want that. Is it a fair trade? You decide. But ONLY you decide.
"In a world of negative morality, the amoral man is POPE." -WM
To me, there appears to be so much human sabotage here by the Western "cabal", that I almost have to blame "pencilneck", because only non-humans or malevolently programmed humans would be so sick and anti-human. But then again, when somebody can make the organ-harvesting ChiComs look like SAINTS, you have to be doing EVIL right in some way or another. That is definitely SATAN'S bag.
Ya know what I mean? Or maybe they just "aren't their brother's keeper". There's always that excuse.
Remember – if Africa's problems are finally FIXED, then the cabal's MONEY-LAUNDERING PLOYS and HUMAN EXPERIMENTATION FIELD LABORATORIES all go away.
Make sense now? They don't want the problems to go away. THEY WANT THE PROBLEMS. JUST. LIKE. HERE.
And China may not be helping out of any kindness in its heart, but at least it's not actively keeping Africa down. Well, maybe I should take that back.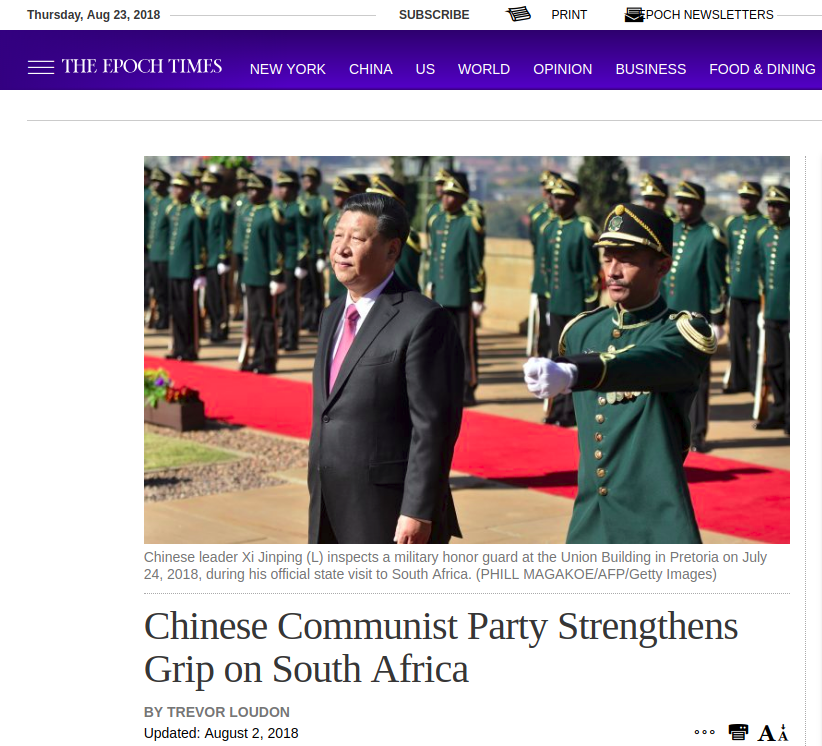 Interesting world.
The point is simple. Why are WE letting China and THE SABOTAGE CABAL set the rules on Africa? It's time to CALL THEM ALL OUT.
---
A few other odds and ends, as I recall them.
The deplorables of France seem to see the Syrian situation almost exactly like our deplorables see it – contrary to the view of the interventionist establishment. The French media, described by my taxi driver, sounded just like CNN on the issue of Syria. This is not surprising, given that I am aware of the degree to which the Japanese television media (especially NHK) is also dependent upon CNN for its view of America, if not the entire world.
Now it would be dishonest of me not to mention that the taxi driver thought America wastes way too much money on military spending, when its debt is so outrageous, but that leads me to a very important point I alluded to earlier.
I said this guy was fluent in economics, and I was almost thinking he sounded like the "Mises geeks" I've known. At the core of the world's problems, he sees all of the dysfunction and fakeness flowing out of our bass-ackwards ideas of spending "play money" that we don't actually have. Debt slavery of ALL MEN AND WOMEN is real and palpable to this guy. He sees it everywhere, where it has become invisible to us, like the memory of an elder favored brother who has left the home and still pollutes every decision. We don't see it now, but since the mid-twentieth century, DEBT has slowly been used to ENSLAVE all of us to SELL-OUT GLOBALISM. First our homes, then our cars, and finally our children's education. WE OWN NONE OF IT.
He sees the entire world LITERALLY ENSLAVED by the FAKE WORLD of DEBT.
Who has control? Not us.
I had never really seen how INSIDIOUS this is, until a cab driver in FRANCE of all places, explained it to me.
---
I could have talked with this guy for hours, but my mind was filled when we got to my stop. I wanted to remember everything he had said. I tipped him fair, but as an afterthought, realizing all he had given me, I gave him every coin in my pockets and thanked him.
And then, as he drove away, I realized. There was one more favor I could do him.
Ladies and gentlemen, allow me to introduce my teacher, from France.
W