This is a bit of a strange post, and I won't go into all of the details here and now. Maybe never. However, I am deciding how I'm going to deal with exactly what is in the title, and I want the have maximum information at hand when I do. You folks are a wealth of information. The more good data I have in hand, the more likely I can finesse my way through this little "event bottleneck".
I am also trying to CHANGE the future by TALKING about it. It's a neat trick.
Here we go.
I have been invited – in a very voluntary way – to an event in the future which "has my name on it", so to speak. It's not about ME, but it's about something which is important to me. Others know this. It's a "handle" on me – a manipulator. One that others are well aware of.
If I do NOTHING, I will never end up there. But it would be like Daughn or Big T getting invited to attend a meeting about B&Bs in their town. How can either say no?
I should also say that I AM WORRIED it's a bit like Barbara Olson getting invited to talk about her book.
Now – even if I DON'T go there, certain bad things can happen ANYWAY. That is partly why I'm making this post. But if I go there, they are more LIKELY to happen, in my opinion. I think that many of you would agree.
I did not put 2 and 2 together when I got this invitation, but I did later. And it was THAT recognition which slightly blew my mind.
You see, this event is being held in the exact same location, at the exact same institution, where 3 days earlier, there will have been "active shooter training" – which even MORE curiously, I have strongly considered attending. It will use said location and said institution – the exact same rooms, I'm sure – for the training.
Most people don't pay attention to this stuff. But WE DO.
Sorry – I cannot get certain images of ROOMS in New Zealand out of my mind. The ones where we see in videos both obvious training and supposed mass murder.
The institution is a bit of a micro blue zone, by the way. Not as big as New Zealand, but it behaves in a predictable manner, like New Zealand and other blue zones. Nobody would ever question anything.
I was not individually invited to the training, but I did pick up a copy of an invitation to a group I belong to. Because I have taken a variety of first aid and emergency training classes, I thought "Hey, this might be a good thing!"
This institution has never had active shooter training. This will be a first.
Now – more about the "event" which follows the "active shooter training" by 3 days.
There will be a government official there, who works for a governor under extreme media and political pressure on gun control. That official is actually taking part in the program.
It's a gun-free zone, although there may or may not be any armed security.
It would be a propaganda gold mine for gun control if somebody shot up that event, which I expect would have had low or inadequate security until I just made this post and presumably set off a few alarm bells. #NeverTrump would be clamoring to ban AR-15s, and the governor would HAVE to take action against AR-15s. This event will be loaded with virtue signals to both right and left. Any attack upon these symbols – well, clearly we have to do something about guns.
And then there is the little question of one of the VERY FEW "inconveniently remembering" and extremely detailed, fairly credible witnesses to MK ULTRA interrogation and programming being present.
And we must remember that WITNESSES have been having certain PROBLEMS lately.
But then, if such a witness were to say anything about the whole sketchy thing – such as right now – that witness might be discredited. "Paranoid", they might say. I mean, it all sounds a bit paranoid to me, too.
And yet, when I asked my dearly departed mother WHY and HOW she managed to live through Hitler, she had a one-word answer. "Paranoia."
That answer has worked REMARKABLY well for me, too.
Are any of you bothered by this? I need a reality check here.
Something just seems extraordinarily sketchy about all of this. It sets off ALL my alarms and ALL my red flags. After ALL the things that have happened to me – after ALL the things that have happened to WE THE PEOPLE – there just seems to be something wrong here.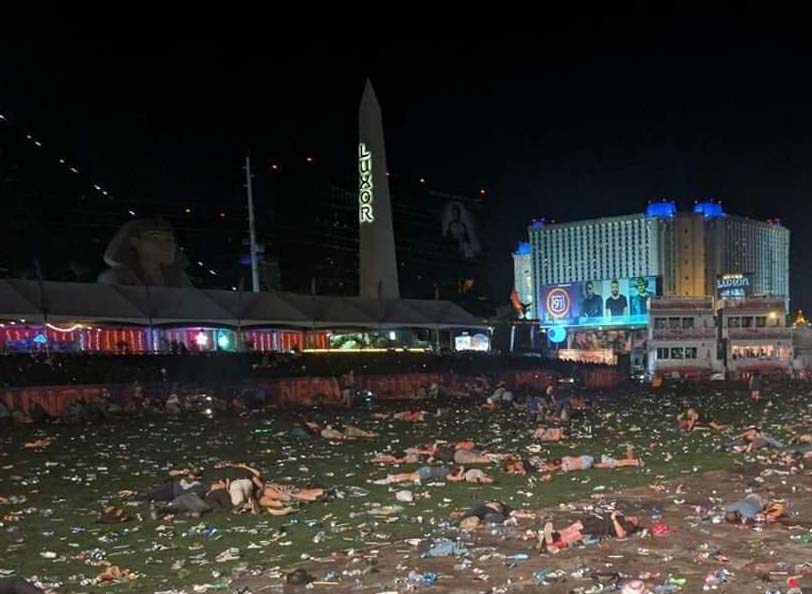 I could simply trust in God, but sometimes trusting in GOD really means trusting in OURSELVES, and then trusting in GOD to give us STRENGTH – and that would include the strength to speak up.
So what do you folks think?
Is it time for me to hunker down and just say "Look, kiddo – this is weird – trust your gut – it has saved you a million times – stay the hell away."
Of should I go to either or both of these events now, and just say "You saw something (in your head), you said something – your duty to warn is done. Go and have a good time. They will NEVER pull any crap now. The white hats know everything. The black hats know you know. There will be adequate security."
Or should I say "Look, kid – they still have TIME to repair their scheme and figure out a new way to make it work. Some of these white hats ain't so white. Stay the hell away from this. LISTEN TO YOUR MOTHER. And if you won't listen to her, listen to your friends."
So here we are, friends.
LAY IT ON ME. Every instance of sketchy training + mass murder / gun control, what you think about my situation, and what the former means for the latter.
I appreciate your thoughts.
W
PS – I may or may not tell anybody what I eventually do. I need some operational uncertainty.