(Original Title: "Who Are The New Bernie-Killers?")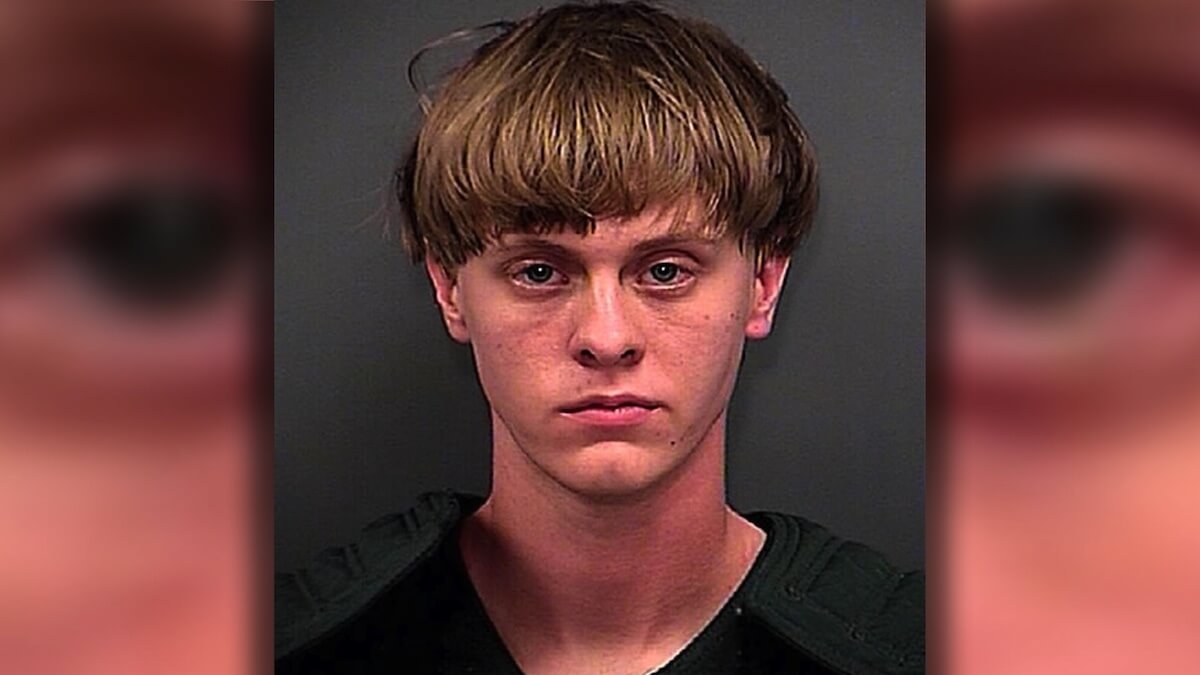 In Which Timing, and Timelines, are Everything
AND IF I WAS Y'ALL, I WOULDN'T TRY IT AGAIN!
---
As a "dangerous conspiracy theorist", it is now my duty to do my job, and post a rather startling conspiracy theory. However, there needs to be a bit of context here.
This post – "done" and ready to go – sat in the can on my heavily FISA-monitored WordPress account for almost a week, allowing time for people of various kinds to see it and react to it. I chose NOT to publish it immediately. In fact, I am now CHANGING THE INTRO substantially to make allowances for the effects of having let people – both GOOD and BAD – see it.
I'm not changing the important parts – just this introduction. You will see why shortly.
Sometimes, you just have to let the other side make a move as a form of confirmation.
Originally, this post was framed from the viewpoint of "HOW ARE THEY GOING TO TAKE OUT BERNIE THIS TIME?" But NOW it seems like the forces of darkness and injustice are actually back to the same old problem they had before, and which became extremely clear to me as I researched the political context timeline of Dylann Roof…..
"HOW ARE THEY GOING TO TAKE OUT *BOTH* TRUMP AND BERNIE THIS TIME?"
How do I know that I got their goat?
Look what dropped today. It ain't all me, but trust me – I helped. "BASELESS."
Yeah, right. SUCKAS!
Oh, REALLY. But wait – there's MOAR.
---
There's no "potential for violence". Stop LYING, New York Times. YOU are on the side of murderers who have ABUSED the entire mechanism of government, and you will pay dearly for it, but NOT by the hands of your victims.
You will pay THIS WAY.
3849
Justice
Q
!!Hs1Jq13jV6
9 Feb 2020 – 4:33:49 PM

Justice.
Q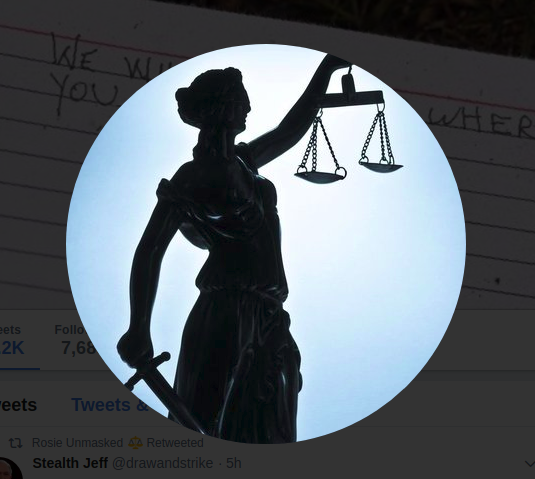 Lisa blasted back at them.
Funny that I am unable to access her tweet on Twitter, but the WordPress Twitter plugin API can do it. New York Times? No problem. But not Lisa.
It's called censorship, folks. They feed us their communist Russia! Russia! Russia! hoax bullshit for 3 years, and then they DARE to call US the "conspiracy theorists", as justification to SQUELCH OUR VOICES.
PREPARE FOR JUSTICE, NEW YORK TIMES. We do not need your fake news. You're GOING DOWN.
And PEACEFULLY, you PRECIOUS PRICKS.
So let's begin. Let's look at what they're SO AFRAID OF.
---
Part 1. The Background. Targeted Killings Hidden Under Psychological Trauma Events. THE PAST.
In 2015 and 2016, I saw many dirty tricks deployed against Bernie Sanders by the Hillary Machine, both in the news and in my community (broadly speaking). There is a "deep blue Hillary zone" nearby, which I was able to observed closely, and I was quite shocked how efficiently they put out the "Bernie burns" that would flare up. Posters ripped down. Chalking washed away. Hillary's city employees were ALL OVER IT.
However, there was ONE slick move against Bernie that VERY few people saw. And even the people who saw it, were overwhelmed and instantly defeated by the unique and powerful psychology of "traumatic death unquestionability" – something which makes psychological trauma events so delicious to the highly conspiratorial, as dependably safe ways to murder problematic people like witnesses.
I have NEVER believed that the Dylann Roof murders – the Charleston church shooting – was anything less than an act of Bolshevik murder and blood hoaxing, using controlled and guided opposition. But it goes WAY, WAY beyond mere cui bono.
The reason is that I always had the murder in the correct context – deep suspicion – due to my intense interest in the 2016 Presidential Election, and all things affecting the 2015-2016 Presidential PRIMARY PROCESS.
Sundance, over at CTH, identified the Deep State / GOPe plan to – AT BEST – elect Jeb Bush, and – AT LEAST – remove Donald Trump. This "Roadmap" proved extremely useful in predicting most of the sneaky and downright malevolent moves made *by Republicans* against CANDIDATE Donald J. Trump.
There was, however, a similar but smaller-casted bit of kabuki theater going on in the Democrat party. I watched it with great interest, as all the intellectual Bernie lovers I knew from my old career days were thrown to the wolves by the DNC. Less politically astute – many of them being "self-unaware socialists", they had no idea how badly Bernie was getting screwed. But in the same way that I could see TRUMP getting screwed, I could also see BERNIE getting screwed.
In the Democrat "roadmap", "excused white guy" Bernie Sanders was to be USED as the "old white guy" to keep Hillary-phobic voters from fleeing the plantation for the left end of Trumpsville. This is not a bad ploy, actually. In fact, it's pretty ingenious. The PRICE for whites and/or males to stay utterly unaccusable within the PC-DNC, was to move just a smidgen to the left, while still keeping all their guns and their now-unassailable white skin and/or testicles.
However, Bernie was NOT supposed to win. He was supposed to tag along in the slow lane, keep Democrats voting Democrat – to lose graciously – and to send his support afterwards to HILLARY CLINTON.
The problem? Hillary Clinton was such an incredibly and intrinsically terrible candidate, that Sanders actually polled very well against her. Too well. And worse still, Bernie was designed to work well for Hillary against wishy-washy, low-energy Jeb Bush – not stake-in-the-ground, high-energy Donald Trump. A "fake center" could not be created with Bernie Sanders, who Trump even referred to as a "communist" very early in the process.
Bernie Sanders became more of a liability than an asset to Hillary Clinton. SEE SETH RICH.
Candidate Sanders was probably "shields down" to Hillary Clinton's spying, even in 2014, thanks to her strong Deep State support, but when Bernie announced his candidacy publicly on April 30, 2015, the fight was ON. The reactions to this choice were NOT what Hillary Clinton hoped to hear.
Bernie started raking in SUPPORT and MONEY. All of the BADNESS of Hillary Clinton – the YEARS of KARMA that had built up, were sending support to the most credible alternative – BERNIE.
In the immediate aftermath of the Charleston shooting, which happened 48 days later on June 17, 2015, I was able to find online evidence – multiple sources – that black political leaders in South Carolina, including Rev. Clementa Pinckney, the most important victim of the shooting, were still holding "pro-Obama, anti-Hillary" views, and were WELCOMING THE CHOICE of Bernie Sanders. One of the quotes I read was almost taunting Hillary and the DNC with the possibility of Bernie support. These black religious leaders – who have POWERFUL influence over the votes of "the black bloc" in South Carolina – were asserting leverage on Hillary's campaign. They were part of the FORGOTTEN AMERICANS that President Trump loves to talk about – using the ONLY leverage they thought they had – their VOTES IN THE PRIMARY.
By the way, I dare anybody to find these articles now. I've tried many times. As far as I can tell, it all went down a classified memory hole. I should have taken screenshots. But I wasn't yet schooled on the utter mendacity of not just FAKE NEWS but BAD COPS in June of 2015.
This was internal Democrat politics, which can be EXTREMELY ugly.
Remember when the communist wing of the DNC, aligned behind Tom Perez as candidate for DNC chair, and against Islamist-wing candidate Keith Ellison, actually used several black and brown radicals to topple Jewish gravestones, and a young hacker in Israel to phone in hoax bomb scares to Jewish community centers?
Oh, we remember.
---
Did you notice that they let people with Q shirts and gear into the same Trump rally where there was a REALLY WEIRD Q post just a couple of hours earlier? I think there may be a connection. I know this is a much different (and less catastrophic) interpretation than a lot of them – …

https://wqth.wordpress.com/2018/10/06/tips-on-stopping-hoax-calls/
---
Remember – these little media-saturating hoaxes were just minor, post-election ugliness. Nobody died. 2020 was a LONG ways off, and control of the DNC was not absolutely essential to save the possibility of Hillary 2020.
In contrast, when Bernie announced in late April 2015, there was a significant chance that he could overtake Hillary's campaign as the "Obama inheritor". The FUNDRAISING by Bernie was beginning.
It helps to look at a TIMELINE of Bernie's campaign – HERE:
https://www.timetoast.com/timelines/bernie-sanders-campaign
The big gap on the left is the time between when Bernie announced (04/30/2015) and the FIRST Democratic Debate (10/13/2015).
What happened in between these times? Well, during the time prior to 06/17/2015 – the date of the Charleston shooting, Bernie Sanders was already threatening to become the "Obama successor" over Hillary Clinton. More on that below.
And – oh – funny coincidence – ONE DAY BEFORE THE SHOOTING – on 06/16/2015 – guess who announced HIS bid for the Presidency?
Yes. It was NO ACCIDENT – IMO – that the ANNOUNCEMENT of the Trump candidacy was LOST in the WIND of Charleston. By design. You will see more proof shortly.
My read of this is that the Dylann Roof shooting – possibly coordinated with anti-Trump CIA embeds in the FBI and "elsewhere" – was designed to deal with BOTH the Sanders problem and the Trump problem.
If you are having trouble with this concept – that politically useful "wing-nuts" under FBI surveillance might be not just USED but GROOMED for political gain rather than simply stopped, please read my own experience with the way that the Comey FBI seemed to try to groom hopeful shooters and other "left-politically useful" bots, and to some extent still does.
---
LINK: https://wqth.wordpress.com/2019/09/06/red-flag-poster-boy-another-fine-product-of-the-murderous-comey-fbi/
---
Based on the TIMING, Dylann Roof's murderous act was far more than needed to take out Sanders, but it was potentially "not enough" to deal with Trump – hence the close timing to Trump's announcement of candidacy. And, on February 19, 2016, that thinking was indeed proven correct. Roof was enough to take out Sanders – but not enough to stop Trump.
Notice that Trump's very astute failure to eliminate "Little Marco" Rubio early on, gave him the edge in South Carolina, by keeping Rubio votes from going to Cruz. Rubio polled very well in Pinckney's district – see full details here:
LINK: https://www.nytimes.com/elections/2016/results/primaries/south-carolina
That support would have gone to CRUZ, had Rubio been no longer viable.
Notice how STRONGLY Hillary defeated Bernie in South Carolina. Bernie actually did somewhat BETTER in Pinckney's district (State Senator, 45th district, Charleston), probably because of lingering distrust of Hillary Clinton.
Now – stop for a second and re-read what I just wrote.
STATE SENATOR. Where did THAT come from? I thought this was just the killing of 9 worshipers. Sure, one was a Reverend if you read through to the end of the article – but – wow – a State Senator, too?
Clementa C. Pinckney, South Carolina State Senator, 45th District, 2001-2015. Prior to that, for 4 years, he was a State Representative.
Notice that the Fake News media AVOIDED characterizing this as being, in any way, potentially POLITICAL, or even directed toward a politician, or even directed toward a political leader. If you watched the fake news positioning of the man and the incident, Pinckney was a churchgoer victim first, a reverend second, a political activist third, a politician fourth, an elected official fifth, a former state representative sixth, and a CURRENT STATE SENATOR last.
This is how LOOK SQUIRREL works. Very subtly.
In fact, I found it remarkable that the media tried to concentrate on all victims EXCEPT Pinckney. The Fake News sure seemed to want to talk about the oldest lady, or the bravest woman victim, or the two who hugged each other, but they seemed LOATH to talk about the Reverend, or to single him out in any way.
FAKE NEWS. They truly are the enemy of the People. Even when they're being "nice" and sympathetic.
So WHY did the media frame this as a CHURCH SHOOTING, when in reality, the most important person to die there was not just a Reverend, but a STATE SENATOR?
When the whole affair REEKS of POLITICAL ASSASSINATION – NOT MERELY HATE?
Let's look at that in detail.
---
If you don't understand how the Dylann Roof shooting worked, to secure Hillary Clinton the Democratic 2016 Presidential nomination, I will spell it out completely.
The MOTIVE is clear. If Clementa Pinckney wasn't solidly behind Hillary, she was WOBBLY. If he was behind Bernie, she was GONE. Fundraising was already beginning – more on that later. A BERNIE win in South Carolina – right around the time that people regard Iowa and New Hampshire FLUKES as being washed out – would DEVASTATE Hillary's chances to get back into the White House.
South Carolina was a classic bottleneck. Hillary had to go through it, and Clementa Pinckney was the GATEKEEPER. He was the QUEENMAKER.
Or the KINGMAKER.
Pinkney KNEW he had good cards. But he had no idea how much of a CHEATER he was playing against, in Hillary "Ma Cankles" Clinton. And it was worse than that. Hillary had forces behind her which had killed PRESIDENTS. He didn't stand a chance. NONE. Wiped off the map as a HERO. The easiest way to remove him.
Stalinism – Maoism – they don't take prisoners when DEATH serves their interests better.
So what about MEANS and OPPORTUNITY?
Yeah. Now THAT part is interesting.
---
Mass shootings are PSYCHOLOGICAL TRAUMA. They are designed to HIT YOU – and hit you HARD. What you THINK later is not as important as what your GUT tells you right away. Your GUT REACTION will echo in your head for the rest of your life. Your logical thoughts may actually change. Your gut response won't. And it will be STUCK to any later mention of the event.
The immediate message of Dylann Roof to normal people – even those who logically understand the ERROR of the thinking, is as follows:
Oooooh. Gotta do something about those guns.
Oooooh. Gotta do something about the hate.
Oooooh. It was a church. This is just wrong. No guns in church.
Oooooh. White man bad. Even the young ones. Can't be trusted.
Oooooh. Poor black woman good. Black good. Woman good.
Psychological trauma events don't care about your logic. That is why they work so well. They just override all that. And that is why the Cankles Left loves them so much.
And yet, psychological trauma events – especially TERRORISM – are SO USEFUL for targeted attacks at the same time, "because random", and as I mentioned earlier, because they have a certain "unquestionability" which arises out of the psychological trauma itself.
People begins ADAPTING to the psychological trauma immediately. It's like poured concrete. It just starts setting immediately. NOBODY wants to UNDO that – to PICK THE SCAB – to BREAK AND RESET BONE – just because there's something wrong underneath. They just want to get back to normal in what looks like the easiest way possible.
Thus, the social psychological response to terrorism is usually stuck on the first and most obvious explanation. And THAT means that all other reasoning will adapt to it.
Bury an otherwise suspicious potentially targeted killing in a terrorist event, and "RANDOM" will simply be applied to it, no matter what.
---
And more recently…..
See how that works? It's so brilliant.
Back to the BERNIE KILLERS. Yeah, let's take out that old white guy's campaign. Dig the psychology.
Bernie Sanders and Donald Trump were both OLD WHITE GUYS who support – more or less – the Second Amendment. Bernie's support for RKBA is really QUITE abysmal, now typically getting a "D-" from the NRA. In fact, I think he may even be "going for broke" by matching the confiscation talk of his opponents. HOWEVER, among "Bernie bros", the fact that Bernie will make clumsy, waffling defenses of the Second Amendment, is actually enough to make a difference to those on the left who own guns. Bernie is within THEIR Overton window on guns. And sure enough, Hillary repeatedly used Bernie's limited defense of the Second Amendment to attack him.
But Bernie wasn't the ONLY person who Hillary was attacking, early in the primary season, immediately AFTER the Dylann Roof Operation:
You need TWO URLs here – one for the original article, and one in case "they" do some cleanup here, similar to what "they" did with Clementa Pinckney's critical comments about Hillary.
ARTICLE: https://reason.com/2015/06/19/hillary-clinton-blames-charleston-shooti/
ARCHIVE: https://archive.fo/DDmUe
You need to read the article, but THIS MUCH is key. AND I QUOTE:
Behold, Hillary Clinton somehow blaming Dylann Roof killing nine people on the stupid crap that comes out of Donald Trump's mouth. Via Politico:
"We have to have a candid national conversation about race and about discrimination, prejudice, hatred," Clinton said in an interview with KNPB's Jon Ralston. "But unfortunately the public discourse is sometimes hotter and more negative than it should be, which can, in my opinion, trigger people who are less than stable."

"For example," the former secretary of state added, "a recent entry into the Republican presidential campaign said some very inflammatory things about Mexicans. Everybody should stand up and say that's not acceptable. You don't talk like that on talk radio. You don't talk like that on the kind of political campaigns."
There is much more in this amazingly short article, including TWO LINKS (one and two) to Hillary Clinton's support for a constitutional amendment to prohibit crowd-funding of political media (meaning the results of Citizens United, such as the Tea Party). Yeah, let that sink in. She wants a "First-Killer" amendment.
But let's get back to the timeline. There is some REALLY interesting stuff here.
"FR" = attending fund-raisers (from THIS LINK)
There is so much here, it's easy to get overwhelmed.
For starters, you may not have internalized ANYTHING after your JAW DROPPED while reading that Hillary was in Charleston the SAME DAY that the church was hit and the Bernie holdout was assassinated. But yes, she was.
If you click on this speech – which is not easy to find – it obviously has NOTHING to do with any issues which Hillary is going to be able to fire up her voters with. This is BORING. There is no way that she is going to fire up her base over jobs.
Another link, just in case you don't believe me. Also dated 06/17/2015.
SECOND VIDEO: https://www.yahoo.com/news/video/hillary-clinton-stopped-charleston-special-233732996.html
And now check out THIS coverage, confirming why she was REALLY there.
LINK: https://www.politico.com/story/2015/06/hillary-clinton-south-carolina-bernie-sanders-119117
Notice that Hillary was on the NORTH side of Charleston in the AFTERNOON, with the article posted at 2:46 PM EDT, and updated at 4:47 PM EDT.
Dylann Roof's murders were THAT NIGHT – at 9:05 to 9:11 PM EDT. He had last modified his manifesto website at 4:44 PM EDT, presumably before leaving for Charleston, saying "at the time of writing I am in a great hurry."
Roof apparently left Columbia at 6:13 PM EDT, per the lead FBI investigator, and arrived in Charleston around 7:45 PM. He walked into the Church around 8:16 PM, and walked out at 9:06 PM (some disagreement with numbers above are noted).
Dylann Roof Timeline: https://www.cbsnews.com/news/dylann-roof-charleston-church-shooting-prosecutors-give-timeline-actions/
It is very interesting to read the Wikipedia entry for the shooting, and these words about James Comey from that entry:
Roof had a prior police record consisting of two arrests, for trespassing and drug possession, both made in the months before the attack.[56][57] According to then FBI Director James Comey, a police report detailing Roof's admission to a narcotics offense should have prevented him from purchasing the weapon used in the shooting. An administrative error within the National Instant Criminal Background Check System (NICBCS) excluded Roof's admission (though not the arrest itself) from appearing on his mandatory background check.[58][59]

https://en.wikipedia.org/wiki/Charleston_church_shooting
I simply have to wonder if Hillary had a bad meeting with Pinckney, or if Pinckney had actually stood up a meeting with Hillary. North Charleston was part of his political stomping ground, by the way.
The church's senior pastor, the Rev. Clementa C. Pinckney, had held rallies after the shooting of Walter Scott by a white police officer two months earlier, in nearby North Charleston. As a state senator, Pinckney pushed for legislation requiring police to wear body cameras.[22]

Several commentators noted a similarity between the massacre at Emanuel AME and the 1963 16th Street Baptist Church bombing of a politically active African-American church in Birmingham, Alabama, where the Ku Klux Klan (KKK) killed four black girls and injured fourteen others, during the civil rights movement. This attack created support for federal civil rights legislation.[21][23]

https://en.wikipedia.org/wiki/Charleston_church_shooting
But enough about this strange coincidence, at which point Hillary no longer had to give boring speeches about jobs for young millennials and black people – speeches that she knew damn well nobody would believe anyway.
The next point in the timeline is the next day. Hillary Clinton has LITERALLY left the scene of the crime, and is now in Las Vegas.
Just listen to Hillary's speech.
It's even more uncomfortable to watch her "telepromptering" from a distance in this version.
Something bothers me about this, but it's subtle, so I'm going to let others figure it out themselves, and we'll compare notes.
Now we move forward to the NPR interview with Hillary Clinton, where she began linking Roof to Trump, also on the 18th, and the media which picked it up on the 19th and 20th.
Note that Hillary didn't use Trump's name in her remarks, but made it extremely obvious who she was talking about, and the media then supplied Trump's name in many of the headlines the next day.
Observe.
LINK: https://www.politico.com/story/2015/06/hillary-clinton-donald-trump-racist-speak-119210
ARCHIVE: https://archive.fo/XIzUD
This is the perfect example of the "wrap-up smear" that Nancy Pelosi spoke of so fondly. Only it's worse, because it's very clear to me that SOMEBODY backing Hillary Clinton killed a FLOCK OF BIRDS with ONE STONE.
removed the problem of Clementa Pinckney and other black leaders playing hard-to-get
sucked all the oxygen out of the Trump "escalator ride" entrance into the race
began attaching a VIOLENCE MEME to the Trump campaign from DAY TWO
began psychologically conditioning black voters on WHITE MALES AND GUNS
made it impossible for Bernie to win the support of South Carolina's black bloc
opened up a cultural Marxist front on "Confederate statues"
created the Charleston precursor event for Charlottesville psychological operation
Oh, and don't forget how JIM COMEY helped on the little "background check" accident.
Yeah. THAT Jim Comey.
Once one realizes what was going on here – how blacks were actually treated in this scenario – while the Democrat old-guard then sucked up to the survivors with their "who cares for you, baby" lines, in a way that matches up beautifully with Malcolm X and what happened to HIM when he stood up to the Democrat party – it's not all that hard to understand why Q, the Oathkeepers, Dinesh D'Souza, and others with deep psychological insight on the Hillary Left, tend to view them as closer to Nazis than Bolsheviks. Indeed, this makes great historical sense – particularly if one views NATIONAL SOCIALISM as simply a watered-down and more "patriotically acceptable" version of INTERNATIONAL SOCIALISM.
But now for the grand finale. A FANTASTIC link with many images of the funeral of State Senator Clementa Pinckney, where Hillary Clinton, of course, shows up on 06/26/2015.
LINK: https://still4hill.com/2015/06/26/hillary-clinton-joins-the-obamas-and-bidens-at-funeral-for-clementa-pinckney-in-charleston/
ARCHIVE: https://archive.fo/NiGDe
You have simply GOT to take a look at those pictures.
SO. Now you see why I never bought the FAKE NEWS story on Dylann Roof. NO WAY.
NEXT – let's get back to the present.
---
Part 2. Bernie The Troublemaker Is Back And Making Himself Unelectable. THE PRESENT.
This is where Flep and Q clued me in to how much of a PEST Bernie is making of himself. I will copy liberally from both so that you see my point.
First, FLEP.
Flep has two great recent posts that spell it all out:
LINK 1: https://wqth.wordpress.com/2020/02/03/news-roundup-why-am-i-covering-the-democrat-primaries-the-des-moines-register-holds-back-their-final-poll-john-kerry-is-nervous-about-bernie-sleepycreepy-joe-is-beginning-to-free-fall-in-south-car/
LINK 2: https://wqth.wordpress.com/2020/02/02/news-roundup-six-new-countries-added-to-the-travel-ban-dnc-plotting-to-bring-back-superdelegates-to-stop-bernie-dnc-change-the-debate-rules-for-michael-bloomberg-democrats-have-an-economy-im/
Here is just SOME of what Flep is seeing. This is all FLEP talking.
LINK 2:
---
More and more evidence is coming out that shows the Establishment Democrats and MSM are petrified that Bernie Sanders will be the Democrat nominee. They will claim it is because Bernie can't beat our President. That is not the number one motivating factor. It is the fact that the Democrat Party will belong to Bernie and his crazy disciples (AOC, Talib, Ilhan etc.) going forward.
The loss of power is what scares them the most.
From the article linked above:
Members of the Democratic National Committee (DNC) have reportedly started discussing the implementation of a plan aimed at harming Democrat presidential candidate Sen. Bernie Sanders (I-VT), a socialist, in hopes of derailing his campaign.
"In conversations on the sidelines of a DNC executive committee meeting and in telephone calls and texts in recent days, about a half-dozen members have discussed the possibility of a policy reversal to ensure that so-called superdelegates can vote on the first ballot at the party's national convention," Politico reported. "Such a move would increase the influence of DNC members, members of Congress and other top party officials, who now must wait until the second ballot to have their say if the convention is contested."
Failed far-left Green Party presidential candidate Jill Stein responded to Politico's report by writing on Twitter: "Desperate DNC members consider rule change to let superdelegates vote on 1st ballot to stop Sanders. If the DNC rigs another election against its voters, it'll be asking for biggest #DemExit yet by those who want an actually democratic party. #DNCRigging"
Dave Wasserman, U.S. House editor of the non-partisan Cook Political Report, wrote: "Yeah, this is going to end well."
Another move to try and stop Bernie from becoming the nominee occurred the other day when the DNC changed their rules to assure Bloomberg being on the debate stage in a state he won't even be on the ballot in.
From the article linked above:
The Democratic National Committee is drastically revising its criteria to participate in primary debates after New Hampshire, doubling the polling threshold and eliminating the individual donor requirement, which could pave the way for former New York City Mayor Mike Bloomberg to make the stage beginning in mid-February.
Candidates will need to earn at least 10 percent in four polls released from Jan. 15 to Feb. 18, or 12 percent in two polls conducted in Nevada or South Carolina, in order to participate in the Feb. 19 debate in Las Vegas. Any candidate who earns at least one delegate to the national convention in either the Iowa caucuses or New Hampshire primary will also qualify for the Nevada debate.
The new criteria eliminate the individual-donor threshold, which was used for the first eight debates, including next week's debate in New Hampshire. Bloomberg, the self-funding billionaire, has refused to take donations from other individuals, which has thus far precluded his participation in any of the debates since he joined the race late last year.
Larry is absolutely right! The Democrats are screwed on both ends of the sword.
---
But it gets better, if you're Bernie. Again, FLEP talking.
Link 2:
---
I truly believe that we are in the mist of watching the Democrat Party collapse right in front of our eyes. The 2020 Democrat Primaries are exposing that fact for us. The Democrats will have two parties coming out of the 2020 election. The Establishment Democrats and the Progressive/Socialist/Communist Democrats.
The problem for the Establishment Democrats and MSM is that they represent the old guard. The Progressive Democrats represent the new guard. By having the Progressive Democrats win the nominee will guarantee TRUMPISM reigning for the next 50+ years. There is no way that either party can beat the Trump Republican Party.
Bernie Sanders guarantees not only our President getting re-elected but he will win with over 350+ electoral votes and he will win the popular vote as well. He is a pure communist. Yes 30% of Americans love him and will vote for him. 55% of Americans LOVE our President and will vote for him.
The remaining 15% is what I consider the Establishment Democrats. Many will vote for our President or will sit out the election. Our President will not only win every state that he won in 2016, he will also win Virginia, Minnesota, New Mexico and New Hampshire. I also wouldn't be surprised if he wins Nevada, Colorado and my long shot, Oregon.
From the article linked above:
These Democrats are feeling Berned out.
Democratic donors and party insiders are warning that large swaths of their voters could stay home — or even defect to Trump — if Vermont Sen. Bernie Sanders snags the nomination.
"I'll still put a Bernie Sanders bumper sticker on my car, but a lot of people won't," said Jim Kessler, executive vice president for policy at Third Way, a Democratic think tank not aligned with any candidate. "They'll say 'I don't like Donald Trump, but I don't like Sanders either. We survived four years of Trump, maybe we'll survive another four years.' They'll stay home, vote third party, or vote for Trump."
With all that being said, the Establishment Democrats and MSM realize that Bernie is going to be the nominee.
It's a tradition for The Des Moines Register to publish the final poll of the campaign season on the Sunday before the Iowa caucuses. Except this year, they refused to publish the results citing a "polling problem".
The CNN/DMR cover story is that one pollster may have pronounced Buttigieg name incorrectly. The real reason…. Bernie has a big lead.
They even tried to float another balloon on Sunday. John POS Kerry sent out a tweet (which he deleted) before the Mullahs and the entire Iranian government could emphatically back his run.
From the article linked above:
Former Secretary of State John Kerry — one of Joe Biden's highest-profile endorsers — was overheard Sunday on the phone at a Des Moines hotel explaining what he would have to do to enter the presidential race amid "the possibility of Bernie Sanders taking down the Democratic Party — down whole."
Sitting in the lobby restaurant of the Renaissance Savery hotel, Kerry was overheard by an NBC News analyst saying "maybe I'm f—ing deluding myself here" and explaining that in order to run, he'd have to step down from the board of Bank of America and give up his ability to make paid speeches. Kerry said donors like venture capitalist Doug Hickey would have to "raise a couple of million," adding that such donors "now have the reality of Bernie."
The fear is wonderful to watch! Even in the one state SleepyCreepy Joe is suppose to win, things are heading in the wrong direction for him, the Establishment Democrats and MSM.
"New South Carolina Poll is a Disaster for Joe Biden"
From the article linked above:
Joe Biden may have just received the worst news of his campaign, as a new poll shows his support in his firewall state of South Carolina collapsing along with his once-dominant support among black voters, with Vermont Sen. Bernie Sanders and Tom Steyer closing the gap.
Biden's support in South Carolina had held steady all campaign season, and the hope was that it was strong enough to allow him to survive early defeats in Iowa and New Hampshire and pull off a big win ahead of Super Tuesday when the largest single-day haul of delegates is available. If the new Post and Courier-Change Research poll is right and his lead is evaporating, then it puts much more pressure on him to win either Iowa or New Hampshire.
While the poll shows Biden still in the lead, he's at just 25%, with Sanders at 20% and Steyer (who has carpet-bombed the state with TV ads) at 18%. Biden once led in the poll by as high as 31 points.
Especially alarming for Biden is that he's down to 30% support among black voters, who make up two-thirds of the South Carolina electorate and are a crucial voting bloc in the later states. Last summer, Biden captured half of black voters. Steyer is now at 24% among black voters, with Sanders at 16%.
California has 416 delegates up for grab on Super Tuesday. Biden once again is in a free fall.
If you want a taste of where it went from here – to the caucuses in Iowa that were SABOTAGED by some sketchy defective app designed by HILLARY ASSETS (yes – can you believe it?), then check out Flep's NEXT round-up!
LINK 3: https://wqth.wordpress.com/2020/02/04/news-roundup-the-democrats-are-a-disaster-sleepycreepy-joe-downplays-iowa-bernies-crazies-are-calling-out-the-dnc-there-is-no-democrat-enthusiasm-brad-parscales-press-conference-pdjt-just-br/comment-page-1/#comment-386333
And you MUST check out that THIRD FLEP LINK – there is so much more, and the comments are hysterical!!!
---
Well, that was something else. I am trusting Flep on this. Bernie is appearing to be a BIGGER problem for the DNC than he was in 2015 and 2016. But worse still (for the DNC), we are already into 2016, and there is no "Bernie-killer" in sight. This isn't like June of 2015, when the NUKE for Bernie had already been delivered in Charleston.
Now, Q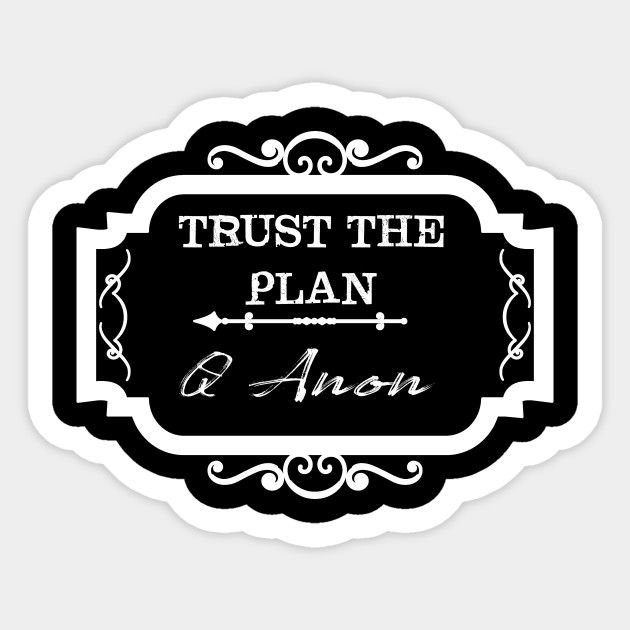 This is the CLINCHER. This is the question to ask yourself when it's ALL OVER.
Look at it again. REMEMBER – it started the moment that Bernie holdout Clementa Pinckney died, and Hillary flew away to Las Vegas, to speak to that Latina organization.
Trump announced, and the operation to take him down began, taking out Bernie in the same stroke.
It is very simple – and Q keeps referring to it as the D-CON, because that is what it is – a CON JOB.
How the Division / Demoralization Circus Works
to skin type A, offer sympathy which requires acceptance of ideology and victimhood status
to skin type B, offer repentance which requires acceptance of ideology and victimizer status
secretly support real cross-type victimizers of both types, to create victims of both types
stoke mutual blame and recrimination, both publicly and secretly
ideology creates division through self-consciousness and required perception of difference
So how do we fight back? By understanding what they are doing, and not allowing it to complete.
"they want you divided" – spot their division memes and refuse to play along
"endless war" – spot the scams and refuse to get sucked in
"let's you and him fight" – hit the "referee" instead of each other
"they are keeping you down on the farm" – don't accept "one's place"
"assertions of privilege" – refuse to accept or perform self-criticisms
"sweet lies with trade-offs" – just walk away
"societal rewards for accepting status" – refuse to accept either
"implicit superiorities in accusations" – accept NEITHER
The most important overall rule is simply NOT TO PLAY THEIR GAMES.
PUSH BACK.
YOU are not Dylann Roof.
And even more importantly, YOU are not one of the sick people who sent Dylann Roof to kill Reverend Clementa Pinckney, so that Hillary Clinton would be President of the United States.
But you might be somebody who will help me pick up the sword of justice, so that we can bring the "killers behind the killers" TO JUSTICE.
---
Part 3. Stopping The Race-Igniting Killers, And The Killers Behind The Killers, Who Use Violence And Psychological Trauma To Change Our Elections And Our Country. THE FUTURE.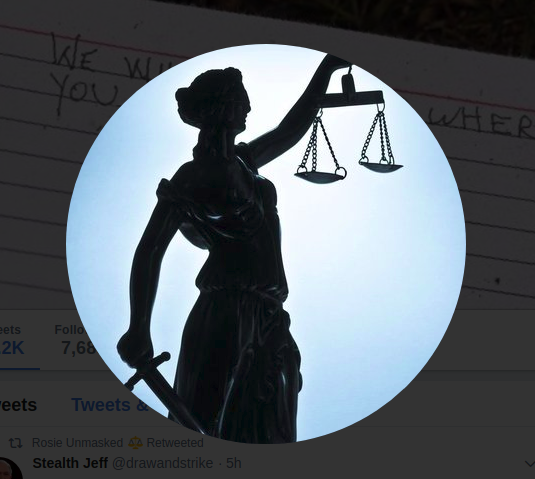 Most people are utterly unable to "go there" and raise suspicions that Dylann Roof – who turned out to be SO politically useful to the Clinton Machine – was somehow PUSHED to do exactly WHAT HE DID, WHEN HE DID.
Hey – I have nothing to gain or lose. There are many things I know are FACTS that others simply don't believe. I am happy to be there. Adding some strong suspicions that others see as "conspiracy theories" bothers me not in the slightest.
However, I believe that publishing these thoughts is going to INHIBIT the Clinton Machine and their dubious and dangerous allies from trying this sort of thing again. EVERY TIME they use these "MK Killers" to pull a job, they are closer to the WHOLE SHEBANG blowing up in their faces.

This is exactly why I posted this article. SUNSHINE makes people think twice about doing things that do NOT bear scrutiny.
Right now, the Clinton-Biden-Buttigieg-CIA Cabal "wing" of the DNC is clearly trying to take out Bernie using "unethical but not illegal" means. At some point, it's going to be clear that they need stronger and not necessary legal means, where the "normal" litmus test of Democrat ethics will be applied – the question of "will we get caught?"
If people are WATCHING for the scam, it's much less likely they will USE THE SCAM.
So let's WATCH FOR THE SCAM.
However, watching for the scam is not enough.
This is where I need to give some LOVE TO THE ENEMY.
Yes. If you are a follower of Christ on this principle – no matter what your religion – then you can't just sit there and say "good, good, good" while those lovably DUMB Bernie Bros fall into nasty traps, thereby making sure that our wonderful VSG has FOUR MORE YEARS.
FOR EXAMPLE – what about all those Bernie Bros who give people the impression that VIOLENCE is OK?
---
https://nypost.com/2017/06/14/shooter-posted-cartoons-about-steve-scalise/
https://townhall.com/tipsheet/mattvespa/2020/01/14/bernie-bro-says-liberal-democrats-get-the-wall-first-in-new-project-veritas-vid-n2559493
https://townhall.com/tipsheet/leahbarkoukis/2020/01/29/project-veritas-reveals-more-radical-sanders-staffers-n2560303
I mean, it's time to be really honest. The Clinton people tried to dump the "violence" rap on the TRUMP supporters, but if anybody out there has a problem with "pushable yahoos" – well, it's gotta be the Bernie Bolsheviks.
The Gambino Family "QAnon Hit Man"? Spare me! That was CA3 and Reagan-Hinckley cover-up, I'm very certain. There was "Staten Island" and Gambino all over that one. Very bad hoax plus discreditation operation. A lot of internal Mafia hit, too.
Nope – a QAnon rap ain't gonna stick, because it's gonna be very obviously BOGUS.
Bernie is the guy who's "at risk" here.
Most of these Bernista yahoos who are being busted by Project Veritas are really just embarrassing, mouthy, simplistic dopes. They are not only a problem for the left – they are EVERYWHERE – on the right AND the left. The Alt-Right is full of similar yahoos, with the same tattoos and piercings.
Mouthy yahoos who say dopey extremist things are not – in my opinion – significantly dangerous in a stable political environment like we live in now – meaning the TRUMP administration. These people DO BECOME MUCH MORE DANGEROUS under a socialist regime, like the Soviets or the Nazis, because they WILL carry out extreme, cold-blooded acts, when the STATE OR PARTY ASKS THEM. As long as the STATE is benign, and the PARTY is forced to be benign, THEY are – more or less – benign.
Thus, it is very legitimate for Project Veritas to "expose the Bolsheviks". But they are not the really severe threat that I want to talk about. They are a slight danger to the possibility of Bernie winning the general election, but let's be honest – THAT is already NOT GOING TO HAPPEN, in my opinion.
No – it is the Congressional baseball shooter – James Hodgkinson – and people like Dylann Roof – who are the real danger. These are the unstable boulders that can be pushed to roll down on the innocent at the right time and place, by unscrupulous intelligence agencies and others who are in possession of advanced tools descended from CIA's MK ULTRA toolkit.
They can provide the PSYCHOLOGICAL TRAUMA that shifts votes by DOUBLE DIGITS.
However, another disconnected mock-up / frame-up creation like Roof is NOT going to stop either Trump OR Bernie. NOPE. It will have to be another James Hodgkinson – somebody STRONGLY linked to Bernie – THAT is what can stop Bernie.
In my opinion, Bernie can protect himself against these sorts of dirty, bloody con jobs by engaging in the same kinds of preventative measures which have helped the Trump base STAY COOL. "Base pacification" is possible, and it's a good thing.
COLD ANGER is the way to get hot-tempered people off the highly poisonous diet of hot anger.
From cold anger, LOVE isn't that far away.
Will the Bernie Bros listen? Who knows. But even if they don't, WE can watch out for them, because even though they may be across the political spectrum, WE can choose to be our brothers' keeper.
Hey – we know ALL ABOUT being PUT DOWN by the HILLARY MACHINE.
Stay VIGILANT, my brothers and sisters. On everybody's behalf.
W