This FREEDOM FROM FAUCI FASCISM AND FEAR FRIDAY open thread is OPEN – VERY OPEN – a place for everybody to post whatever they feel they would like to tell the White Hats, and the rest of the MAGA / KAG! / KMAG world (KMAG being a bit of both MAGA and KAG!).
---
---
You can say what you want, comment on what other people said, and so on.
Free Speech is practiced here. ENJOY IT. Use it or lose it.
Keep it SOMEWHAT civil. They tried to FORCE fake Orwellian civility on us. In response, we CHOOSE true civility to defend our precious FREEDOM from THEM.
Our rules began with the civility of the Old Treehouse, later to become the Wolverinian Empire, and one might say that we have RESTORED THE OLD REPUBLIC – the early high-interaction model of the Treehouse – except of course that Q discussion is not only allowed but encouraged, and speech is considerably freer in other ways. Please feel free to argue and disagree with the board owner, as nicely as possible.
Please also consider the Important Guidelines, outlined here in the OLD January 1st , 2019 open thread. Let's not give the odious Internet Censors a reason to shut down this precious haven.
---
SPEAK THE FIVE WORDS BOLDLY TO OUR PRESIDENT!
"I AM PRAYING FOR YOU!"
---
AND WHAT TIME IS IT?
TIME TO….
DRAIN THE SWAMP
Our movement

Is about replacing

A failed

And CORRUPT

Political establishment

With a new government controlled

By you, the American People.

Candidate Donald J. Trump
---
Also remember Wheatie's Rules:
No food fights.
No running with scissors.
If you bring snacks, bring enough for everyone.
---
Second CCP
If you're familiar with the Isaac Asimov "Foundation" series, then you are familiar with the grand plot device of "The Foundation", which is later rebooted by the exciting idea of a hidden "Second Foundation".
Here, I steal the meme, and apply it to all of China's slightly hidden enablers, by calling out what they are doing on China's behalf to HELP CHINA SAVE THEIR ASSES:
Control of Coronavirus Perspective (CCP)
The corona magnification hoax was their BIG, desperate info-nuke to "get Trump". Very easy to see NOW, but most of us are not as SOLID as we should be, in getting a TRUE perspective on COVID-19.
The fact is, the left is doing everything it can to PSY-OP you on not only COVID-19, but coronaviruses in general. They are working very hard to keep both individuals and society focused on a MYTH – not REALITY.
TWO resources will help get rid of THEIR CONTROL of YOUR PERSPECTIVE.
RESET YOUR CORONAVIRUS PERSPECTIVE
Here is the first.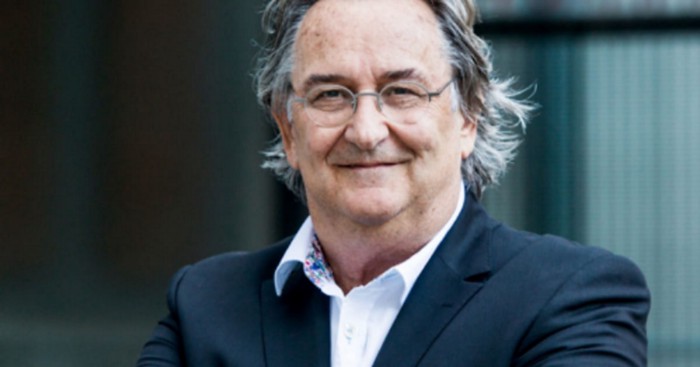 To begin countering the MIND-FRACK that the Soviet American media, Soviet Deep State, China, Controlled Industry, and Soviet Dems have done on you, regarding the "novel [HOW MUCH?] coronavirus", it helps to just consider some other [MORE FAMILIAR] possibilities, so that you can see what makes more sense – a new and very Hollywood story, or what we knew before about coronaviruses.
Begin here, with the article by Beda M. Stadtler (image above) which swept social media:
LINK: https://medium.com/@vernunftundrichtigkeit/coronavirus-why-everyone-was-wrong-fce6db5ba809
ARCHIVE: https://archive.fo/8rLzi
Here is the introduction, as an image.
Here is the text version of the introduction.
Coronavirus: Why everyone was wrong

The immune response to the virus is stronger than everyone thought

Back to Reason
Jul 1 · 12 min read

The original article was published in the Swiss magazine Weltwoche (World Week) on June 10th. The author, Beda M Stadler is the former director of the Institute for Immunology at the University of Bern, a biologist and professor emeritus. Stadler is an important medical professional in Switzerland, he also likes to use provoking language, which should not deter you from the extremely important points he makes.

This article is about Switzerland and it does not suggest that the situation is exactly the same globally. I am advocating for local measures according to locale situations. And I advocate for looking at real data rather than abstract models. I also suggest to read to the end, because Stadler makes crucial points about testing for Sars-CoV-2.
Read the article that follows. It seems SHOCKINGLY REASONABLE. It is from a person who is a former director of an institute of immunology.
Medium, which censors stuff like this all the time, would have censored this if they COULD HAVE. The problem is that Beda Stadtler is too credentialed, and nobody in science is willing to say he's wrong and likely get their ass handed to them.
So instead, Medium adds THIS at the top, in small letters:
Anyone can publish on Medium per our Policies, but we don't fact-check every story. For more info about the coronavirus, see cdc.gov.
Medium then adds THIS at the bottom:
---
Stay up to date on coronavirus (Covid-19)
Follow the Medium Coronavirus Blog or sign up for the newsletter to read expert-backed coronavirus stories from Medium and across the web, such as:
---
Yup, that's our media.
Just read the article. You will start to see several important points about IMMUNITY in general, and coronaviruses in particular. You will start to see COVID-19 as YET ANOTHER WEAK CORONAVIRUS.
You will start to see that Americans ARE protected from the virus, NATURALLY, and that is why there are so many "asymptomatic" cases, weak cases, and people who "seem immune" because [DRUM ROLL] THEY ARE IMMUNE – through exposure to similar, related coronaviruses earlier in life.
THEN watch the YouTube video I showcased earlier, by Dr. Kelly Victory, MD.
This video may or may not get taken down by the Wojcicki sisters. Dr. Victory is actually a professional disaster adviser of businesses, on topics including pandemics. It is difficult if not impossible to question what she says. It doesn't matter, however, since this video will show up somewhere else if it is taken down.
This doctor is a voice of reason and VACCINE REALISM. She begins to frame the most fundamental questions about vaccines, and takes us BACK to medicine's understanding of vaccines BEFORE THE MEDIA BEGAN TO PSY-OP US ON THEM.
She is right there with Trump. Why are our children being protected from IMMUNITY THEY NEED, and CAN GET SAFELY RIGHT NOW?
The media and Democrats seem obsessed with making sure children DON'T GAIN NATURAL IMMUNITY.
WHY? Are Democrats, as they always do, trying to CREATE A CONTROLLING PROBLEM? Are they trying to create a useful problem (see "global warming" and then "climate change") using BAD FINANCIAL INCENTIVES? Is VACCINDRA the next SOLYNDRA?
From here, we examine a POWERFUL MEME.
---
What If COVID-19 Is "Just Another Coronavirus"?
Let's start here, with an amazing meme that will blow your mind.
I want you to stop and think about this. PRIORITIES. Why are we letting the MEDIA set them?
This "shocking" fact about COVID-19 is not unreasonable, because (1) real numbers support it, and (2) this is the reality of the normal endemic weak coronaviruses, and why "coronavirus" was not a household name before the China-Democrat COVID psy-op. FLU was a much more targeted target because it simply IS a more important target.
One of the PRIOR coronas came from bats, most likely (2 of them came from mammals, and 2 from birds, IIRC). But what we have with COVID-19 is almost certainly a LAB-MEDIATED SPECIES JUMP.
We even know WHEN and WHERE.
LINK: https://www.dailymail.co.uk/news/article-8302739/Cellphone-location-data-analysis-Wuhan-virology-lab-suggests-hazardous-event-October-shutdown.html
Remember – it really IS the "China Virus". Well, other than THIS ONE.
Now – let me repeat that meme. INTERNALIZE IT.
Thanks to gudthots for posting this BRILLIANT meme, along with the following excellent comment about things michaelh said:
gudthots
July 9, 2020 at 01:28
Michael pointed out that vaccines for non-lethal illnesses are not prioritized. I think that is because vaccines can be lethal and you don't want a cure that's worse than the disease.
If we DID prioritize flu and coronavirus, and if flu (voluntary vaccine) is HIGHER priority than coronavirus, then why would we want a mandatory vaccine for coronavirus?
You see? It all falls apart, once you see this.
Does "Nursing Home Killer Cuomo" now make sense? The whole plot to use MEDICAL SOCIALISM to enact SOCIALISM depended on ENOUGH DEATHS.
What Does Bill Gates Want?
Finally, let's look BACK at Bill Gates from the vantage point of "OMG – we have another coronavirus, and we are even experiencing cross-over immunity, as we should have expected. Do we really need a vaccine?"
Here are two things to understand.
Bill Gates is now studying Karl Rove and David Axelrod
Yes, that is an ugly thought. "Win for the UniParty. Don't simply do the right thing."
LINK: https://www.fastcompany.com/90523466/heres-what-bill-gates-is-reading-and-binging-during-the-covid-19-pandemic
That link is a quick read. Bill Gates' reading list is always good intelligence on him.
Note that the top book is "How To Lie With Statistics". The rest of his reading list (that one is #16) is just as interesting.
LINK: https://www.blinkist.com/magazine/posts/a-long-list-of-books-recommended-by-bill-gates
NOW – it's time to get very serious about Gates.
Remember when SCHIFFTY SCHIFF asked for social media to "do something about vaccine misinformation"? That turned out to be CODE for "kick Natural News and InfoWars off social media".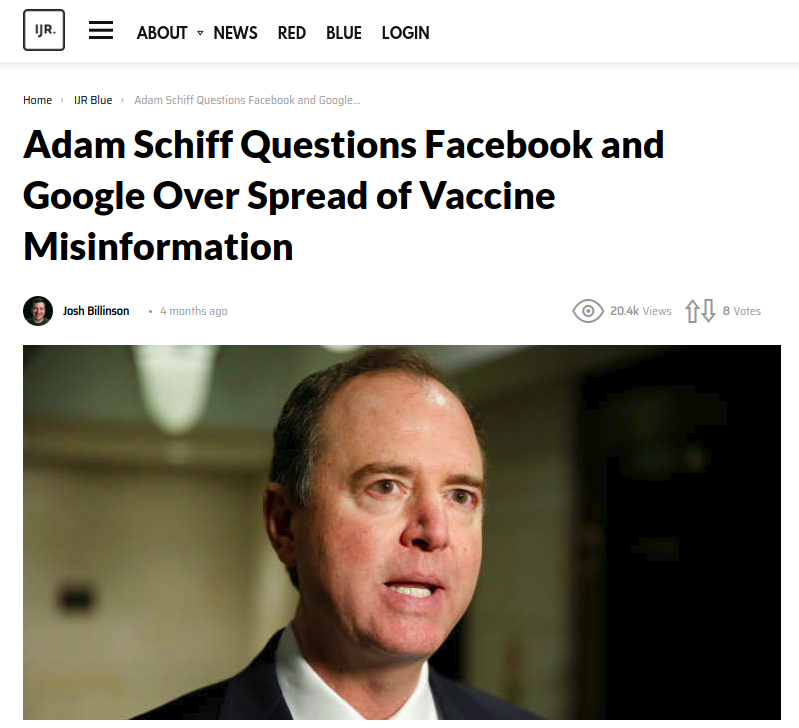 Well, Bill Gates just did the same thing.
The video interview is HERE.
LINK: https://www.fastcompany.com/video/watch-bill-gates-talks-about-when-we-might-get-a-covid-19-vaccine-and-why-wearing-a-mask-is-essential-right-now/IbfRl1bT
Start listening to the video around 3:30 to get Gates' full thought. He is CONCERNED that low American compliance with the MASKS will lead to low compliance with the VACCINE. He wants social media to FIX THIS #### NOW.
None of these people is interested in natural immunity – EVEN if natural immunity is MORE EFFECTIVE and BETTER FOR HUMANITY.
NOW – it's VERY interesting to hear Bill Gates, assisted by his shill interviewer, go after the "conspiracy" theories, which [SHOCKED FACE] even include HIM, sometimes!!! OY, VEY!!!
Seriously, it's good for a laugh. Just listen from the beginning.
---
Wolf's Bottom Line
The fact is, THEY are pushing an UNREALITY about coronaviruses in general, and COVID-19 in particular.
Masks are not the real issue. They are a PROXY.
The real fight is MANDATORY RISKY AND INFERIOR VACCINATION for common diseases that are better treated and prevented through natural immunity gained early in life.
THIS MEME.
W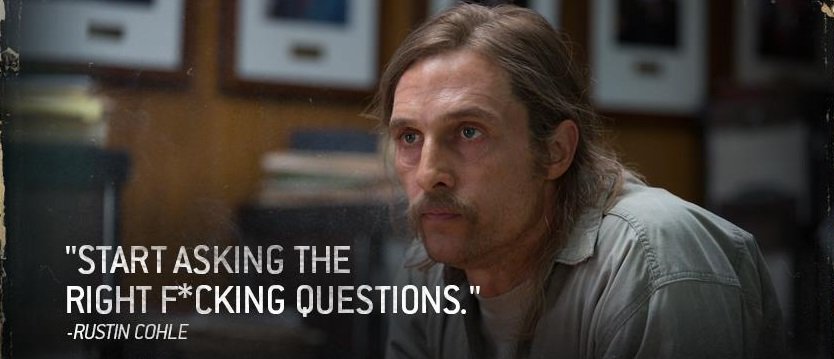 "Why is isolation and vaccination of the young a good idea, when immunity to the real disease is almost without a doubt stronger and safer?"
"If COVID-19 is as much like known coronaviruses as it appears, and we are observing crossover immunity already, and crossover antibody reaction in diagnosis, and we know that coronavirus vaccines are all potentially risky with regard to immune enhancement, then why are we not protecting our children against both disease risks and vaccine / no-vaccine risks by letting them gain immunity NOW, when it is safest?"
What are YOUR questions for Bill Gates?